Data entry is one of the most time-consuming and tedious processes in any company. Nevertheless, properly managed data guarantees digitization and classification of all your business information in the manner that best suits your purposes.
Digitally stored data significantly decreases the amount of physical storage space required for papers, generates a digital backup of documents, and makes all information immediately available when needed.
So, why should you consider outsourcing your data entry work?
Most small businesses or startups with limited resources outsource their data entry activities to increase productivity and focus on the core business. Occasionally, large corporations outsource data entry services to keep employee satisfaction high, reduce overhead costs, and accelerate business growth.
Why Is Data Entry Important to a Company?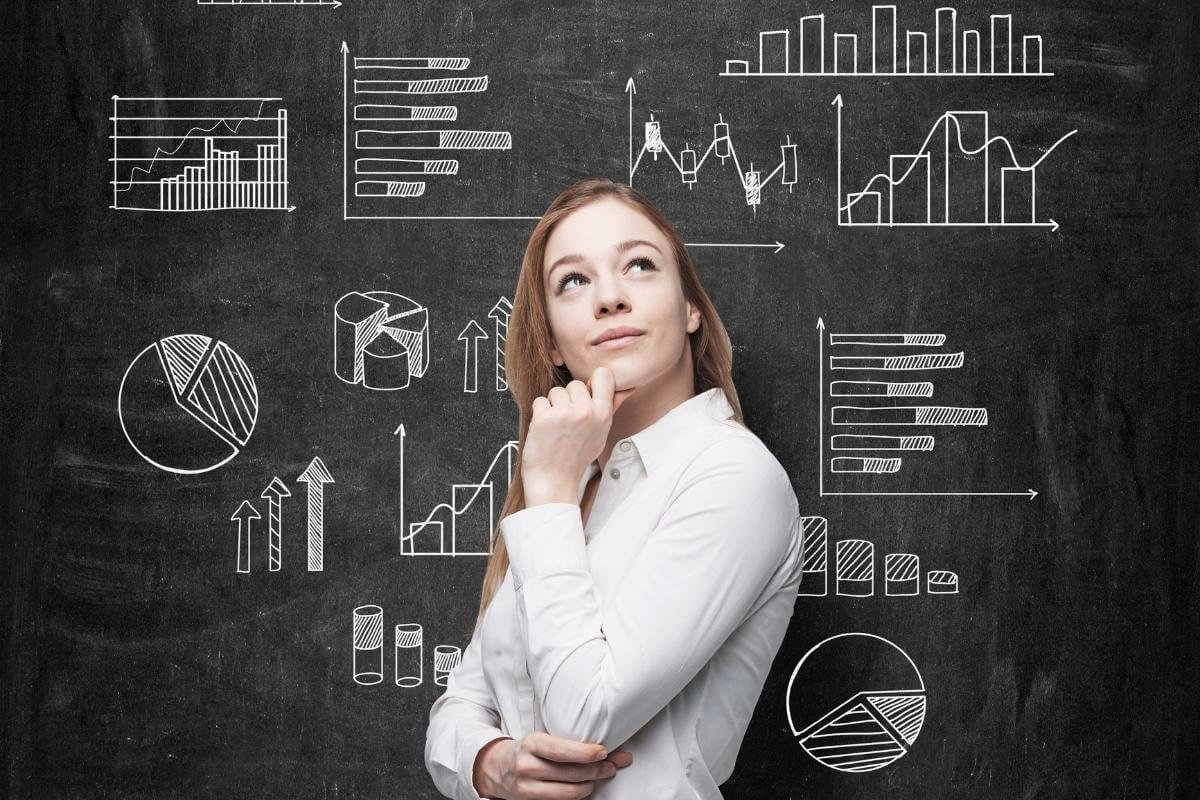 Accurate data entry is the backbone of a business. It helps companies keep up-to-date information such as invoices, client data, and sales figures. Research and data analysis are crucial to determining the performance of a business, and data entry makes the job easier.
Establishing comprehensive data entry processes improves the efficiency of your company's operations. Efficient operations, in turn, accelerate your firm's development.
Why Do Businesses Prefer Outsourcing Data Entry Work?
Domestic and offshore subcontractors are typical partners of enterprises of all sizes. Forbes acknowledges this reality, noting that two kinds of work are especially amenable to outsourcing:
non-strategic tasks without which your organization cannot function, such as shipping; and
commodity tasks such as large-scale printing, cleaning, and customer service.
These commodity tasks do not usually justify the employment of full-time personnel, and many third-party organizations provide these services at a low cost.
Businesses can decrease expenses and increase output quality by outsourcing these jobs to a specialized third-party provider. After all, an expert can do the job more quickly and better than a novice.
Outsourcing a business process is far less expensive than employing a permanent, full-time employee. Apart from time and money saved on recruitment, your profit margin will increase due to decreased overhead costs, office space, and equipment. The company can then allocate the budget saved from outsourcing to other aspects of the business.
Why Should You Outsource Data Entry Services?

The unacquainted underestimate the relevance of this work because they believe it adds no value to an organization. Even though various internet tools provide automated data entry services, nothing compares to the results a competent and experienced employee can deliver.
By outsourcing your data entry work to a reliable BPO provider, you can be confident that trained typists and coders can take on these tasks. These professionals have years of experience in data entry, making these tasks less prone to error.
Cost savings is also a significant factor many companies consider when outsourcing data entry services. For example, hiring teams offshore to do data entry work comes at a far lower cost than in-house teams who do the same amount of work. Outsourcing data entry tasks also saves time and resources. Small businesses and startups have fewer people to help with day-to-day operations. Delegating these time-consuming tasks to a third-party provider reduces their workload, freeing up time to focus on other critical projects.
Skills Required for Teams Doing Data Entry Tasks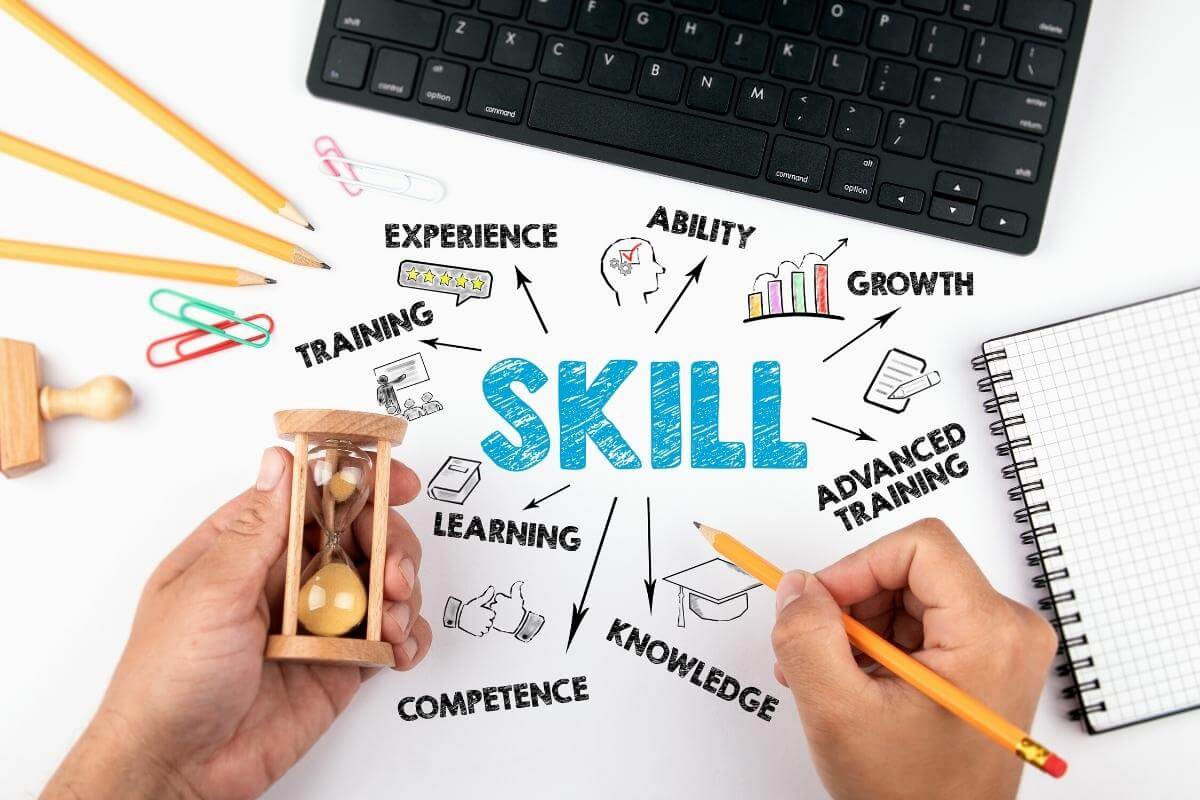 Every business that considers outsourcing certain non-core functions needs to hire highly trained teams. Skilled data entry professionals can free you of some administrative responsibilities. These experts can produce quality work and shorten the time needed in completing data processing.
Additional advantages include increased operational precision and optimal use of applicable technologies. According to a Fortunly article, over 93% of firms are contemplating or have already used cloud services to enhance their outsourcing capabilities.
The following are some of the skills you need to look for when you outsource your data entry activities:
Knowledge of fundamental software
Every data entry specialist must be familiar with fundamental software applications such as word processors, spreadsheets, databases, and other record management tools. These professionals input coded, statistical, and financial information using a mouse, keyboard, scanner, and other computer-related devices and have a working understanding of fundamental computer operations.
Excellent written and oral communication skills
Due to the nature of their employment, data entry specialists frequently interact with both internal and external teams. As a result, these specialists must possess superior written and oral communication skills. When outsourcing data entry tasks, it is critical to assess the communication skills of the service provider's data entry workers.
Typing skills
Data entry specialists should have an excellent typing speed since their job entails entering large volumes of data in a short time. They use various data input devices, including a mouse, keyboard, and scanner. Most companies worldwide expect data entry specialists to type between 30 and 40 words per minute.
Along with typing speed, you should not overlook the data entry specialists' typing accuracy. It is the percentage of correct entries versus the total entries typed. Errors should not occur during data entry because data input differs by industry and often includes sophisticated medical codes, specific guidelines, etc.
Extreme concentration
Data entry work involves highly repetitive tasks; employees must spend a significant amount of time doing the same task. As a result, this kind of employment requires a high degree of focus and patience. Less focus means higher chances of inaccurate data and lower quality of work.
The Bottom Line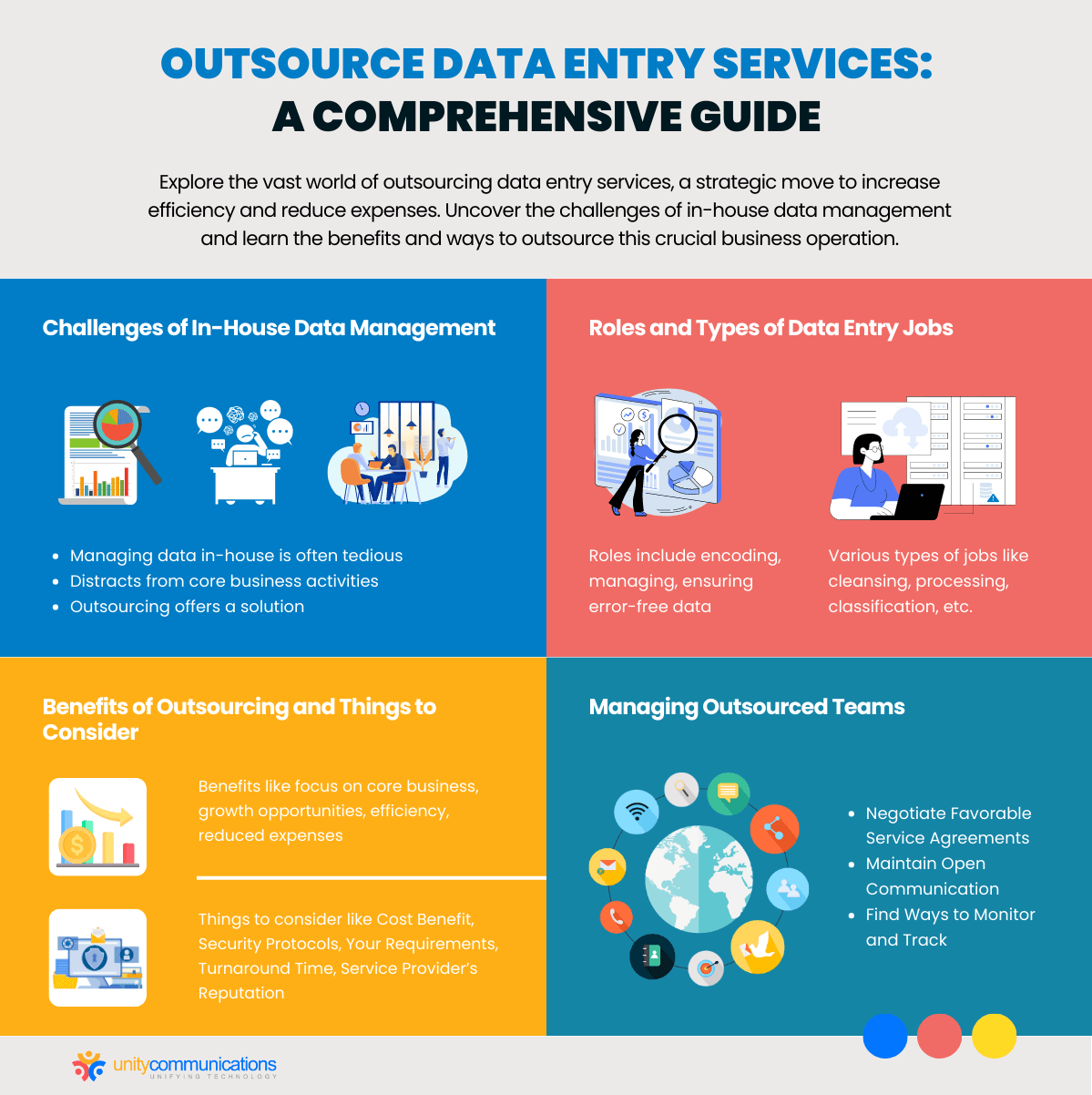 Regardless of the reason for hiring a third-party service for your data entry activities, remember that outsourcing is a strategic move that aims to improve your operations and support your business goals.
Accurate data is crucial to your company; it improves business efficiency and lowers risk in the outcomes. Data accuracy produces reliable outputs, which can help improve the entire decision-making process of a business.
Several data entry firms are available for hire. However, not every one of them is a trustworthy outsourcing partner. Do your due diligence and consider a company that understands your business.