Written by Allie Delos Santos
Hospitals and medical organizations deal with vast medical claims, bills, and data, making outsourcing an essential strategy. A reliable healthcare business process outsourcing (BPO) provider can assist in handling various tasks, from clinical records and test results to insurance claims and patient billing.
This guide offers insights into healthcare data entry outsourcing advantages and important factors to consider.
Read on to learn more.
Why Should You Consider Healthcare Data Entry Outsourcing?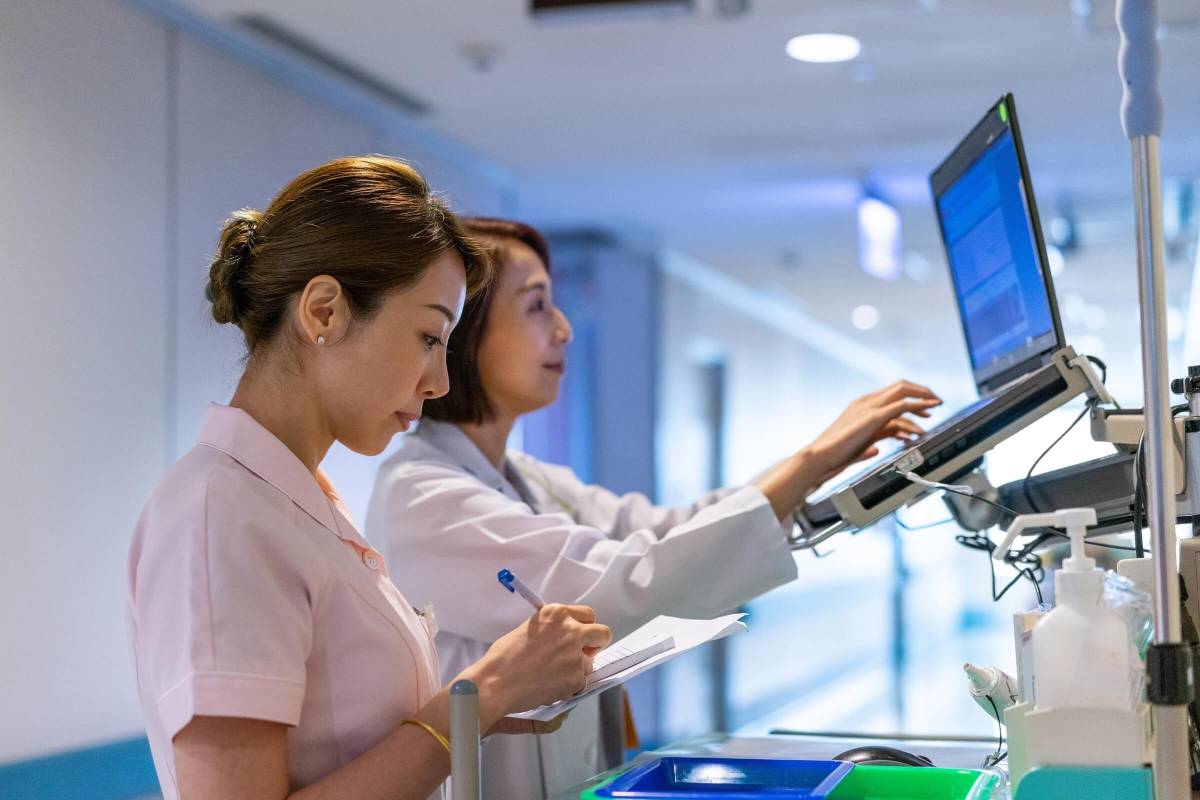 Healthcare BPO services offer an ideal solution for migrating and storing your facility's records in the cloud, streamlining data entry, and simplifying record-keeping. Outsourcing coding tasks to one of the best data entry service providers comes with numerous benefits.
Here are compelling reasons to consider healthcare data entry outsourcing.
1. Medical Data Entry Is Time-consuming
Hospitals store patient data using electronic medical records (EMRs) to provide a holistic view of a patient's health and treatment history in one place. Although EMRs make it convenient for doctors to see and transfer patient records, they require significant data entry after each diagnosis and treatment.
The entire data entry process requires a lot of time and effort from the healthcare provider. An EMR is a collective list of patient information, such as:
Personal details

Insurance claims data

Chart information

Treatment history

Medical history

Past diagnoses

Tests results and X-rays

Transcribed doctor's notes
Traditionally, physicians manually input information into a computer for every patient they encounter. The whole process is repetitive, time-consuming, and results in errors over time.
Hiring a professional to manage these tasks on their behalf leads to added costs such as bigger office space, hardware, and software for storage, physical infrastructure, and more employees under their payroll. It easily becomes more expensive, especially for small clinics or individual providers.
Medical data entry outsourcing lets doctors and other healthcare professionals work with experts who can handle the function for them. This helps physicians focus on providing better healthcare for patients.
2. Outsourcing Improves Accuracy of Medical Records
Hiring trained experts is better for your data entry quality than hiring untrained staff or doing it yourself. The accuracy of patient data is extremely important to delivering optimal patient care. An incorrectly uploaded medical chart, wrong diagnosis, or inaccurate test result or prescription can harm the patient.
Moreover, hospitals risk being sued for improper patient care and treatment. Inaccurate data can cause financial losses for the healthcare provider.
Maintaining accuracy with all patient medical information is the key to preventing hefty fines and focusing on better treatment. Reports show that improving data quality can yield up to $42 million for medical institutions.
Healthcare data entry outsourcing confirms the accuracy of the information in EMRs. It helps protect medical providers and patients.
3. Outsourcing Increases Security of Patient Information
Patients trust hospitals and other healthcare institutions with vital personal information such as insurance details, social security numbers, and medical history. It has tremendous value, so companies must protect it from cyberattacks and hackers.
Outsourcing medical data entry to a service provider with strict cybersecurity and privacy measures protects patient information from losses or threats of identity theft.
A reliable vendor has the means to deploy strong virus protection and firewalls. These features protect patient data. 
4. Outsourcing Improves Efficiency in Medical Data Entry
Healthcare data entry outsourcing offers trained staff who can handle, digitize, and process large numbers of patient records. They are capable experts who are incentivized and paid for this role. Hence, the whole process is quicker and more efficient.
One of the advantages of healthcare BPO is faster turnaround time. Instead of doctors manually inputting patient information into a computer, medical outsourcing services improve the speed and efficiency of the process.
5. Outsourcing Gives You Access to Trained Professionals
Setting up EMRs requires training and skill. Accomplishing this function in-house without hiring new employees leaves room for mistakes. Thus, organizations should employ professional help that can handle such tasks.
Opting for medical data entry outsourcing gives institutions access to trained staff with the right skills to manage patient information. Hospitals need not worry about the quality of patient records because the staff receives adequate training.
Furthermore, the service provider ensures that its team follows all data entry regulations and guidelines and meets industry standards such as the Health Insurance Portability and Accountability Act of 1996 (HIPAA).
6. Healthcare BPO Reduces Maintenance and Infrastructure Costs
Outsourcing healthcare data entry to a BPO provider saves on costs. For example, healthcare organizations do not have to spend more on hiring employees to manage data entry.
There is no need for extra office space and infrastructures such as computer systems or hardware and software storage. Facilities do not need to spend resources on maintaining these technologies.
Healthcare data entry outsourcing gives clinics and hospitals a more cost-effective and convenient solution.
7. Healthcare BPO Helps You Overcome Scalability Challenges
Digital transformation is not a final destination; it is a process, and like all processes, it requires continuous improvement. Your hospital's data entry approach must be adaptable and scalable to support business growth and meet changing market needs.
Constantly recruiting new staff to manage your growing data challenges is not feasible. A CareerBuilder study shows that new hires take an average of eight months to attain full productivity, making it a risky and costly endeavor. In-house data entry simply lacks scalability, and its monotonous work increases turnover.
Partnering with a data entry service provider lets you transfer the burden to the vendor. It allows you to work with a trained, managed workforce, providing accountability and scalability without quality control and communication issues.
8. Outsourcing Reduces Project Cycle Time
You cannot rush data entry projects. Quality control cannot be compromised, especially with sensitive transcriptions such as electronic patient records.
But timeliness is essential, especially when the data offers immediate importance and value to your business. After all, information is more useful the sooner you capture it.
Chances are that your in-house team has enough work to handle and commitments to address. Overworking them with data entry activities can easily lead to stress and high staff turnover, especially if it takes them away from their primary roles. Lastly, the in-house staff has a typical office schedule, and overtime is expensive.
9. BPO Improves Your Data Quality
Data entry seems like a low-skill activity, but the quality of inputted information and consistency across various sets is critical. Companies digitizing information to use it better are doomed to fail if the data contains inconsistencies and errors. High-quality data is crucial, especially in the healthcare BPO industry, where inaccurate data means life or death.
While your employees have industry-specific knowledge to fulfill data entry activities in-house, it does not mean they should. For instance, a registered nurse has more important uses than manually inputting medical information into a computer.
Tedious tasks can result in low work satisfaction if they remove your team from their primary responsibilities. Poor job satisfaction and a high turnover rate can also jeopardize data quality.
That said, data entry services come in different levels of quality; hence, you must consider your options carefully. Some service providers lack accountability and oversight. So, partner with a vendor that provides training and onboarding to ensure quality control and attention to detail.
10. Hospitals Need Not Manage Training In-house
A perk of having a BPO partner by your side is that you no longer need to handle onboarding and training for data entry specialists. There are two reasons for this:
Your vendor equips your data entry staff with all the learning resources they need.

Your BPO provider is an expert at assessing top-notch experts.
Of course, you might still provide additional training if you feel inclined. But you can expect the BPO provider's staff to be skilled in medical data entry before you recruit them.
11. Outsourcing Offers You Tried and Tested Data Entry Systems
Working with an experienced service provider is necessary if you run a new healthcare organization that is not ready to manage data processing. BPO companies with enough experience have proven data entry processes to ensure they manage patient records with care.
Most BPO vendors have years of experience offering this type of service. A good outsourcing partner has a foolproof system that eliminates data entry errors and reduces client risks.
Factors To Consider When Outsourcing Healthcare Data Entry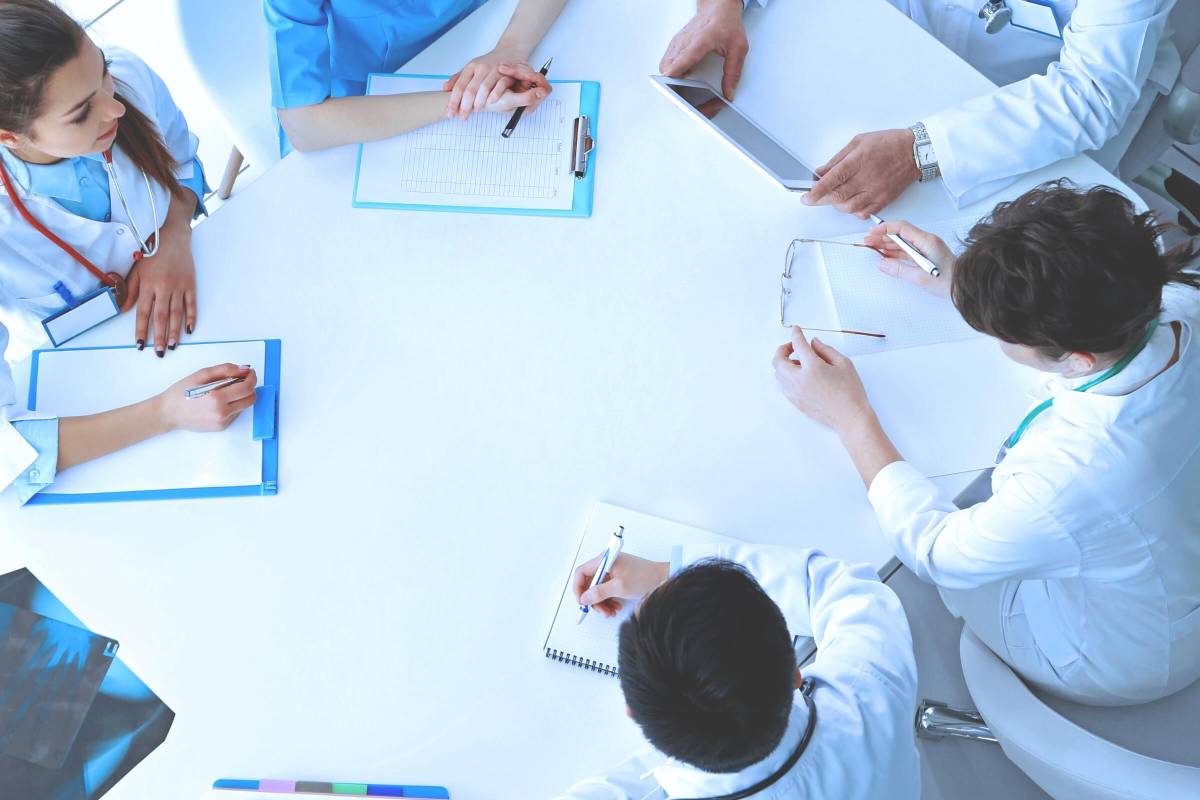 Data entry plays a significant function in medical institutions. Hospitals maintain sensitive patient information. Encoding such data is tedious, time-consuming, and not the facility's primary function. 
Keeping staff engaged in more productive activities calls for outsourcing non-core functions. More and more companies use healthcare BPO to expedite processes and improve the bottom line. The global healthcare outsourcing market is projected to reach $755.76 billion by 2030.
However, not all medical outsourcing services are equal. Consider the following factors before outsourcing your healthcare data entry.
Business Reputation
Working with a vendor with a poor reputation can hamper your business opportunities, so be careful when finalizing a provider for your outsourcing initiatives. 
Check your prospects' reputations before hiring one of them. Look at their portfolios and customer reviews to determine their efficiency.
Quality Control Measures
Accuracy is crucial in data entry. Data errors can be highly detrimental to a medical organization.
Check your potential providers' quality control measures to select the best outsourcing partner. Ensure they can access the newest technology and have a dedicated workplace culture. Consider vendors that take additional steps to eliminate errors in data entry.
Cost-effectiveness
Cost reduction is the primary driver behind outsourcing decisions. Ensure that your service provider's charges are less than the local rates in your organization's area. Not following this basic rule removes the main benefit of healthcare data entry outsourcing.
Data Safety
Information security is the primary concern when outsourcing medical data entry. A healthcare institution must carefully assess a service provider's data safety protocols. Consider only medical BPO services that follow strict privacy and security measures.
Turnaround Time
Your medical institution might need to accomplish data processing tasks quickly. Consider your potential provider's turnaround time before making the final call. Outsourcing encoding functions to a vendor with a 10- to 12-hour time zone gap is ideal for preventing backlogs.
The Bottom Line
Outsourcing your organization's healthcare data entry removed the burden on your employees of processing and maintaining physical records. Outsourcing data processing to a reputable provider helps you expedite tasks and focus on patient care. With digitized encoding services, you can speed up medical billing, claims to file, and tracking of patient information.
With more than 10 years of experience outsourcing medical data entry, Unity Communications provides a list of happy clients, methodology innovations, and the newest hardware and software, ready to take care of your needs.
Contact us now to learn how we can help.