Call Center Service Provider in Chicago, Illinois
Your time is valuable. Let our seasoned team of virtual assistants take a myriad of low-level tasks off your plate so you can focus on high-level tasks. Cut costs, increase efficiency, and streamline operations with the help of our trusted team.
We're here to help with payroll, customer support, data entry, IT services, and back-office management.
Your Trusted BPO Call Center Service Provider in Chicago, Illinois
Experience the relief of handing off one task after another to a trustworthy virtual assistant. For years, Unity Communications has been giving executives and business owners like yourself the gifts of time, focus, and the ability to work on their business rather than work in their business.
Our 260% growth over the last four years stands as a testament to the value we have been able to provide for organizations in Chicago and beyond, as well as the effectiveness of our methods of sourcing, staffing, and training virtual and remote assistants to do what you need them to do.
By choosing us as your Chicago BPO provider, you are choosing: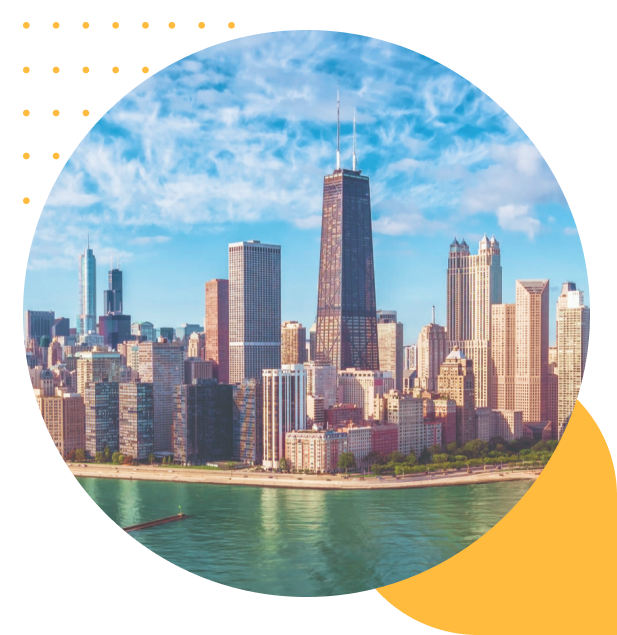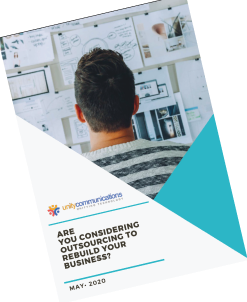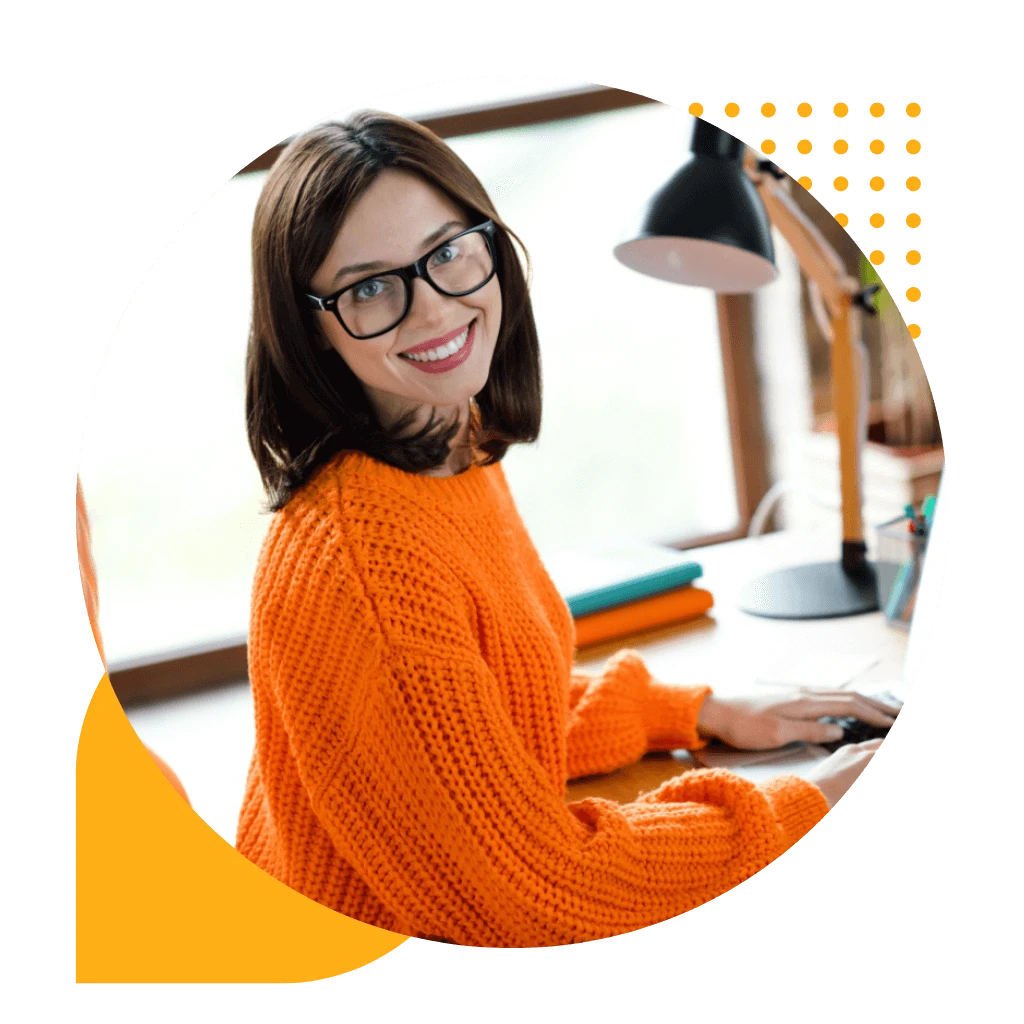 Since 2009, Unity Communications has supplied dozens of Chicago-based companies with the remote administrative support they need to cut costs, achieve high ratings for customer service, and grow without limits. Best of all, we're global. Whether you just do business in Chicago or are spread out over the world, we're the Chicago BPO provider that can craft a custom solution for you.
Our fifteen years of experience in this industry have given us the perspective on BPO that dozens of Chicago companies have leveraged for their benefit. The results those companies have realized include:
Choose Unity Communications, and see what a difference a seasoned virtual assistant (or a team of virtual assistants) can do for your organization!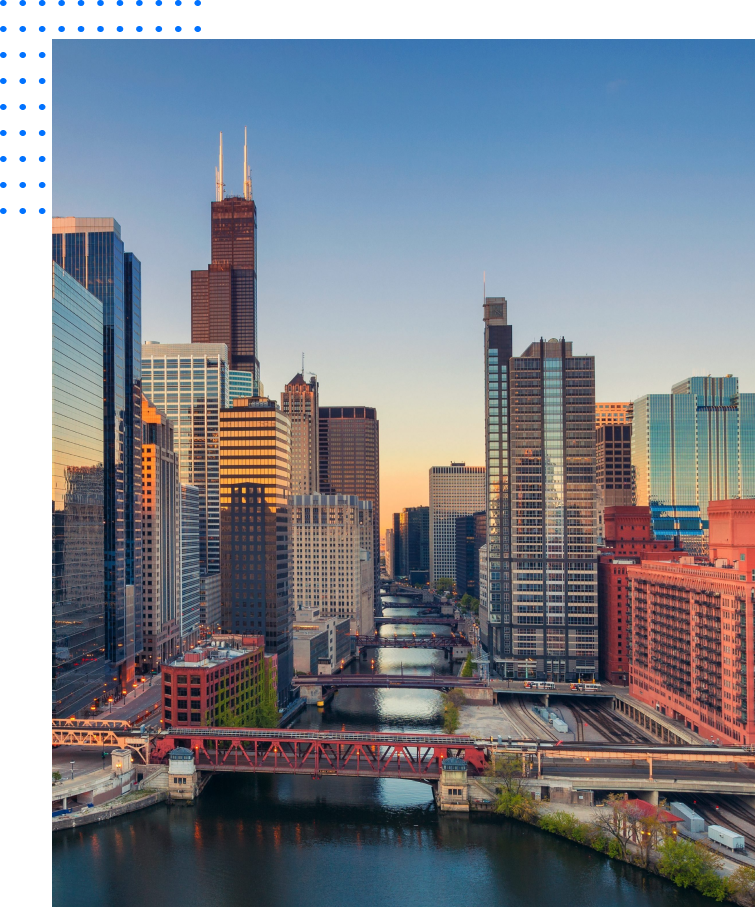 Partner with Our Chicago-Based BPO Team Today!
Fill in the form, or, if you prefer, send us an email or call us: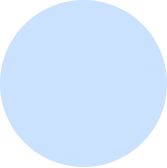 Trusted BPO Call Center Service Providers You Can Rely On
How Can We Help Your Business Grow Today?
Complete the form, email us, or give us a call.
Looking for the Best Offshoring BPO Provider in the Chicago, Illinois? You'll be in Great Company!
Chicago BPO Call Center Services For Your Business Needs
Thanks to our team of 350+ talented virtual assistants, we have earned our stripes from The Manifest as one of the best Chicago BPO providers in the business. We're a repeat inclusion in Inc.'s 5000, a testament to our passion for excellence that has led dozens of Chicago companies to choose us as their trusted partner for first-class virtual assistant recruitment.
We're honored to have been lauded two years consecutively as a "Great Place to Work" by GPTW.
Contact Us Today to Explore Our BPO Call Center Service Provider in Chicago, Illinois
Frequently Asked Questions (FAQ) - Chicago BPO Call Center Service Providers
"BPO" stands for "business process outsourcing." When a business process is "outsourced," it means that the business process is performed by a contractor, company, or provider outside of the company, as opposed to being done by an "in-house" employee.
There are many reasons to outsource a business process. In some cases, the process might not be big enough to merit a full-time employee on the job. In other cases, your full-time employees' time might be better spent elsewhere. In other cases, the business process may not be location-dependent and the labor to execute the process may be less expensive in a different state or country.
The better question is "What business processes can't be outsourced?" The answer is "Not many." For almost any business process you can think of, a remote assistant can be trained to do it for you. In many cases, a trained remote assistant might not need any special training because they may already have experience and training — everything they need to actually do the task better than it was being done before.
To give some concrete examples, here are some BPO tasks commonly outsourced by Chicago companies:
Data entry

Calendar and appointment management

Travel arrangement

Email management

Digital filing

Answering customer inquiries

Handling feedback and complaints

Performing live chat support

Managing returns and refunds

Creating social media content

Scheduling social media posts

Engaging with followers and responding to comments

Monitoring social media feedback and brand mentions

Content writing and editing

Presentation creation

Graphic design

Video editing

Market research

Product research

Competitor analysis

Invoice creation and tracking

Expense tracking

Financial statement preparation

Lead generation

Customer relationship management

Email marketing

Prospect follow-up

Inventory management

Product listing creation

Order processing and tracking

Responding to customer reviews

Website maintenance and updates

SEO tasks

Web analytics monitoring

Event Logistics

Event promotion

Event registrations and RSVPs

Translation

Transcription of audio into writing

Data entry

Data cleaning

Data backups

Executive's personal shopping

Executive's appointment or event booking

Executive's personal finance management
The process of BPO can vary based on the organization and the task, but the process usually follows the following template:
Identify the business process to be outsourced.

Set clear parameters for the scope of work and expected outcomes.

Recruit a viable candidate to execute the process,

based on past experience, talent, and personal characteristics.

Create process instructions.

This might involve written instructions, training videos, live demonstrations, etc.

Transition the process to the virtual assistant.

There will usually be a period of monitoring, management, and improvement to get the virtual assistant up to speed, and working at the top of their abilities.

Create a written SOP.

An "SOP" is a "standard operating procedure." This can often be prepared by the virtual assistants themselves, explaining the refined process step-by-step in writing or in video so that another VA could easily step into the process should there come a time when the VA is no longer available.
BPO outsourcing helps businesses grow by expanding their operational capacity with minimal expense. By identifying opportunities to recruit low-cost outsourced service providers and labor, companies can take busy work off the desks of executives and other key team members whose time is better spent elsewhere — in particular, growing your business.
If there is a business process that the executive has been taking care of, BPO can free up that executive's time to take actions that could grow the business. If the business grows so much that one VA can no longer handle that business process on its own, BPO is to the rescue again — hire another VA to support the first VA! And so on, and so on, and so on. BPO is a powerful growth tool for businesses because it can grow with your business.
Chicago companies use BPO providers to make the process of outsourcing easier, quicker, and more likely to succeed the first time. Essentially, it's a form of BPO itself — the company is outsourcing the task of outsourcing!
Chicago BPO providers have experience sourcing qualified, reliable virtual assistants for a variety of tasks. Additionally, they know how to train the VA, manage the transition of the business process from in-house to the hands of the VA, refine the communication and deliverable process, and replace the VA if it becomes necessary.
While it can be beneficial to rely on a Chicago BPO provider for your business process outsourcing, there are some risks and downsides to be aware of:
Cost.

You will pay extra fees and possible hidden costs for the service of the BPO provider recruiting and onboarding your new VAs.

Loss of Control.

The BPO provider may assume control over recruitment, onboarding, transitioning, and SOP creation. 

Loss of Learning Opportunity.

By having someone else hire and onboard your VAs for you, you lose the opportunity to learn to do it yourself, in-house.

Security and Reputational Risk.

The BPO may have a great deal of access to sensitive business materials, and the BPO's work will reflect on the reputation of the company. As such, it is important to select the

right

provider who will recruit the right VAs.
There are many benefits to hiring a Chicago BPO provider, including:
Experience.

If you want the job of VA recruiting done right the first time, the BPO provider's experience empowers you to move quickly without having to reinvent the wheel.

Cost Savings.

By moving quickly and getting the job done right, you can actually

save

money on VAs recruited by a BPO provider due to the reduced time it takes to get them up and running.

Less Work For Your Team.

Your BPO provider can take much of the hard and repetitive work of VA recruitment, training, and onboarding off your plate.

Risk Distribution.

The BPO provider is a service organization in its own right — one that you can hold accountable for the task of outsourcing and VA recruitment. A good BPO organization will care about its own reputation and want to do right by its clients.
There are as many types of Chicago BPO providers as there are business processes to outsource. Some providers will specialize in a general range of BPO, others will be hyper-specific and specialized. Examples of some different types of BPO companies include:
Front-office BPO

Back-office BPO

Offshore BPO

Nearshore or domestic BPO

Horizontal BPO

Vertical BPO

IT BPO

Knowledge Process Outsourcing (KPO)

Legal Process Outsourcing (LPO)

Research Process Outsourcing (RPO)

Real estate BPO

Digital agency BPO

eCommerce BPO
Choose Unity Connect as Your BPO Provider in Chicago, Chicago
The most important value we can deliver to businesses is the ability to outsource tasks and streamline operations at a net reduction in expenses. That's the point of BPO after all — getting it all done less expensively without a reduction in quality. Unity focuses on cutting costs for our clients by working quickly and precisely. 
There's no learning curve in the BPO process when you work with Unity. Instead, you get to hit the ground running, with the maximum level of cost-saving virtual assistant support trained and in place in as little time as possible, with as little downtime and transition pain as possible.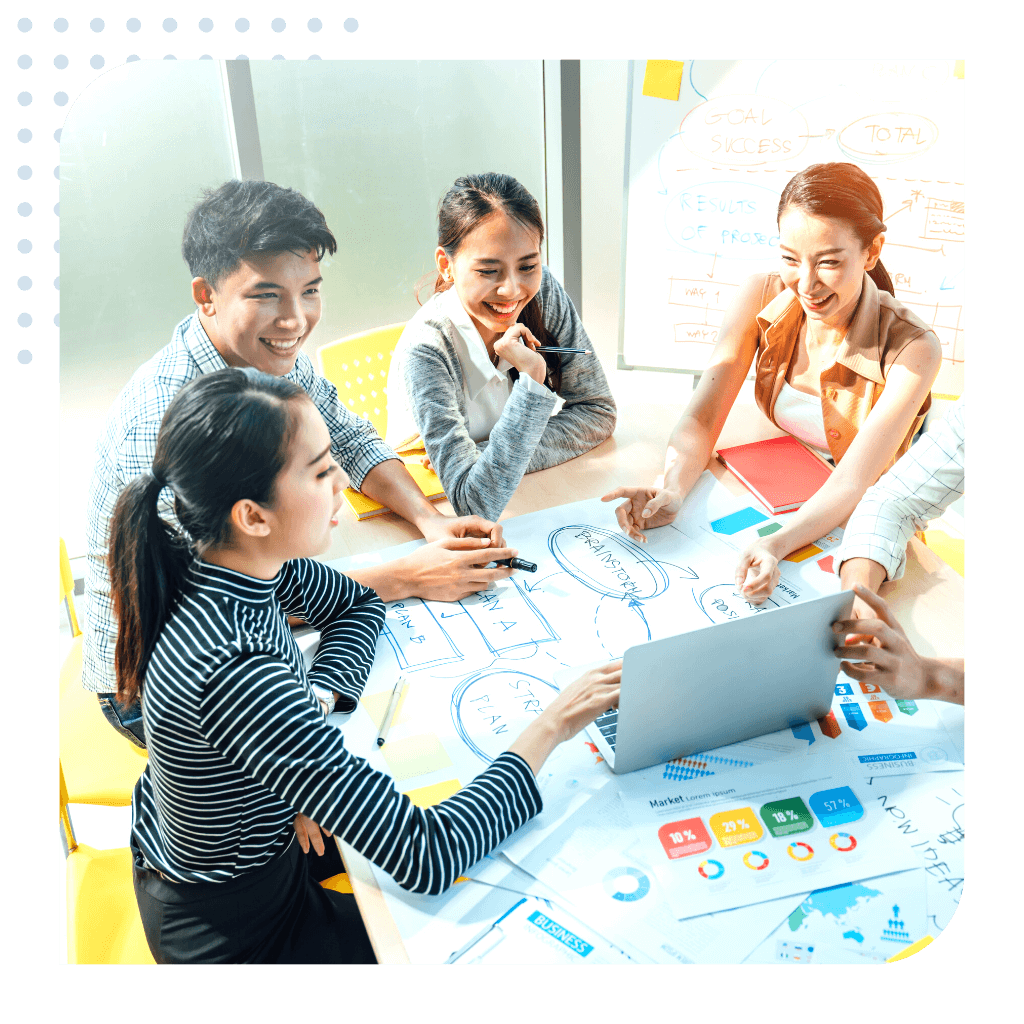 To get something done right, it helps to have done it before. Recruiting trustworthy and competent virtual assistant talent is not easy. There are many pitfalls to be avoided — especially when hiring a remote virtual assistant based in a different company. 
Unity brings to the table over 15 years of experience in business process outsourcing. We have already made all the mistakes and fixed them years ago, so you don't have to. This is the core of our ability to actually save companies money instead of increasing the bill on the business process outsourcing. 
We leverage our experience to recruit the best VAs possible at the lowest cost possible, and then we leverage our experience with training, onboarding, and transition to get them up and running far more quickly than most of our clients would be able to do on their own.
Flexibility & Scalability
Business process outsourcing misses the point if it is rigid and unchangeable. Business needs change, and your BPO solution needs to be able to roll with those changes. Unity therefore builds flexibility into the business model itself. 
We choose and train our VAs not only to be specialists in one task but to have the ability to adapt to the changing needs of employers. That way, when a business process changes or gets added, you don't necessarily need to go through the growing pains of recruiting new talent — often the same talent can be repurposed to take over the new business process without a hitch.
We also choose and train our VAs for scalability. Each VA role is designed with the ability to grow in that role as the company grows. If the workload of a particular VA doubles, we don't necessarily need an entire new VA. Through automation and streamlining, the same VA may be able to grow in the role to handle the bigger workload more easily — further cutting costs and enabling you to scale even faster.
No two companies are alike, and as such two experiences of business process outsourcing should be alike. Unity doesn't just have a standardized process for repeatable success in BPO — we have experience with different companies and their different needs. This enables us to identify what makes your company different and provide personalized service customized to your exact needs.
We don't want to waste any of your time and resources outsourcing a process that will end up being redundant. We also don't want to miss any opportunities to automate instead of outsource. Automation of processes enables you to cut costs and scale even faster. 
Based on your needs, we build a customized BPO plan that lets you make the absolute most of your resources, removing all the friction that has stopped you from scaling in the past.
Confidentiality & Security
Bringing on new talent — especially outside talent — carries with it understandable questions about confidentiality and security. This is especially true if the virtual assistant and BPO provider have access to sensitive or confidential documents and other company materials. We put into place strict security controls to make sure your materials are not abused. 
Additionally, we screen our virtual assistant recruits carefully — not just for talent and capability, but for character. Our VAs value their employers and take pride in their honesty and integrity, adding an additional layer of security and safety to your work with them.
Our first priority is the satisfaction of your customers. Without happy repeat customers, it's all for nothing. We provide fluent English-speaking virtual assistants where necessary to interact with your customers in their language. 
Even where language skills aren't of the essence, we prioritize customer satisfaction by recruiting virtual assistants capable of working quickly, accurately, and to the highest standards of service. All your customers will notice is that your company operates with the precision of a Swiss watch — the kind of company they want to continue doing business with for years to come.