BPO Provider in
Dallas, Texas
Drive Your Business Forward with Dallas Virtual Assistants.
Our dedicated team of virtual assistants is here to assist you with a diverse range of tasks, allowing you to concentrate on your core business strengths. Boost productivity and streamline operational costs with the assistance of our expert consultants. From adept customer support to efficient back-office management, seamless payroll, accurate data entry, and reliable IT services, we've got you covered.
Your Trusted BPO Provider in Dallas, Texas
Experience the exceptional BPO services that have positioned us, Unity Communications, as one of the leading BPO providers in Dallas, Texas. We've achieved remarkable growth over the last three years by delivering unparalleled value to our clients in Dallas and beyond.
By choosing us as your BPO partner, you can expect:
Founded in 2009, Unity Communications has dedicated itself to delivering world-class BPO solutions to dozens of companies in Dallas. Our unwavering focus on service quality has helped businesses achieve high levels of customer satisfaction. Whether you operate in Dallas or any other location, our talented workforce enables us to serve clients across the globe.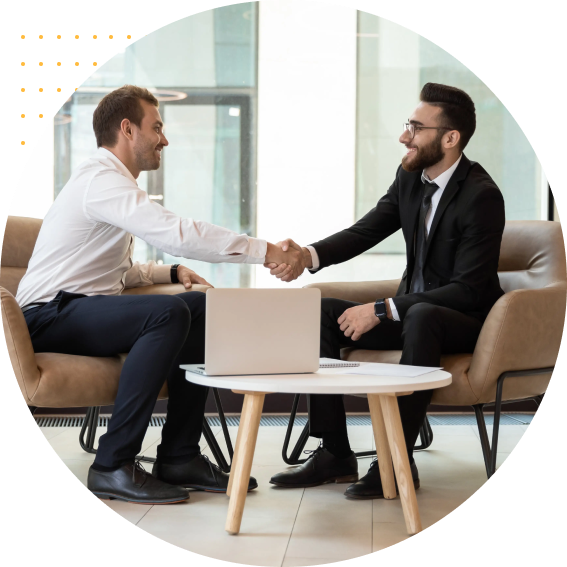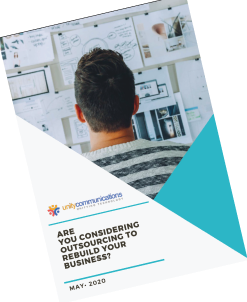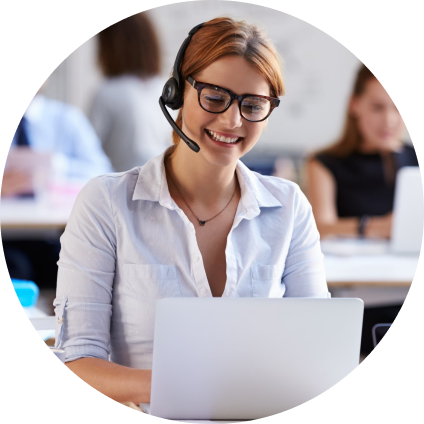 With a track record spanning over 15 years, we have empowered hundreds of companies to transform their operations, resulting in:
Partner with Unity Communications today and discover the difference our trusted BPO services can make for your business.
Experience the excellence of BPO solutions that have positioned Unity Communications as a leading BPO provider in Dallas, Texas. Our proven expertise, gained through years of collaboration with top businesses across multiple industries, sets us apart as a trusted partner for all your outsourcing needs.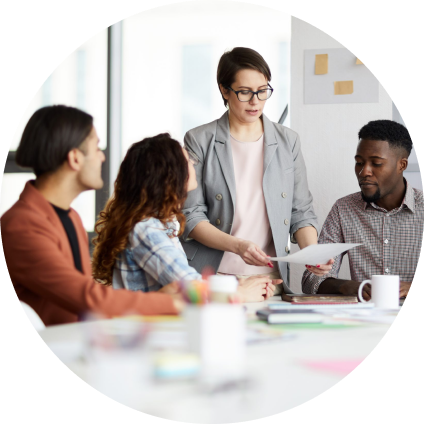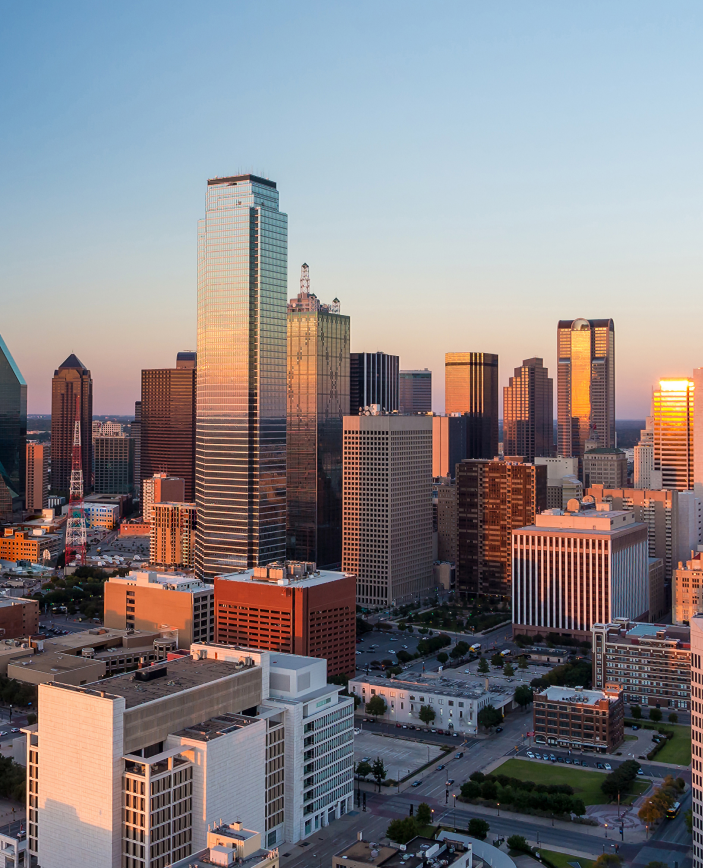 Partner with Our Dallas-Based BPO Group Today!
Fill in the form, or, if you prefer, send us an email or call us: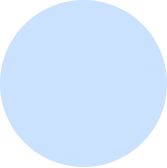 Trusted BPO Services You
Can Rely On
Unity Communications Certifications and Awards
Dallas BPO Provider Services for Your Business Needs
With a team of over 350+ skilled virtual assistants, we are proud to be recognized as one of The Manifest's highly acclaimed BPO companies in Dallas, Texas. As a three-time Inc. 5000 winner, our commitment to excellence makes us your trusted partner for top-notch virtual assistant services.
We are also proud to have achieved back-to-back certifications as a Great Place To Work by GPTW.
Looking for the Best Offshoring BPO Provider in Dallas, Texas? You'll be in Great Company!
Contact Us Today to Explore Our BPO Services in Dallas, Texas
Fill in the form, or, if you prefer, send us an email or call us:
Frequently Asked Questions (FAQs) - Dallas BPO Provider
A business process outsourcing (BPO) provider is a company that offers outsourcing services to businesses. It handles various non-core tasks and processes for its clients, allowing the clients to focus on their core competencies and strategic goals.
Companies in Dallas, Texas outsource a range of tasks to BPO providers, including customer support, back-office operations, payroll processing, data entry and processing, IT services, research and analytics, and more.
In BPO, a company delegates specific tasks or processes to an external BPO provider. The provider employs its own skilled workforce, technology, and infrastructure to handle these tasks efficiently and deliver the desired results to the client.
Dallas companies use BPO providers to streamline operations, reduce costs, access specialized skills and technologies, improve efficiency, and focus on their core business activities, leading to enhanced productivity and growth.
Potential downsides of using a BPO company in Dallas include communication challenges due to geographical and time zone differences, data security concerns, and the need for effective coordination and management of the outsourcing relationship.
Hiring a BPO company in Dallas offers several advantages, including cost savings, access to a skilled and trained workforce, enhanced operational efficiency, improved customer service, and the ability to adapt quickly to changing business demands.
At Unity Communications, we offer two distinct types of BPO services: local outsourcing and nearshore outsourcing.
Local Outsourcing: With local outsourcing services, we offer the advantage of working with a BPO provider near your business. Local outsourcing ensures easy communication and real-time collaboration, which are crucial elements for smooth and efficient operations.
Nearshore Outsourcing: We also offer nearshore outsourcing solutions. Through our nearshore outsourcing model, we have established a presence in neighboring or nearby countries with similar time zones to Dallas. This strategic approach combines the benefits of geographical proximity with cost-effectiveness, making it an attractive option for companies seeking quality BPO services while optimizing operational expenses.
Unity Communications is committed to delivering top-notch BPO solutions that align with your business objectives and drive success.
Choose Unity Communications as Your BPO Provider in Dallas, Texas
By outsourcing your BPO needs to us, you can significantly reduce overhead costs. Our competitive pricing ensures high-quality support at a fraction of the cost of hiring in-house staff.
2. Expertise and Experience
Our skilled professionals deliver tailored BPO services that align with your unique business needs. Whether it be customer support, data entry, administrative tasks, or project management, we have the know-how to enhance your operations.
3. Flexibility and Scalability
Business needs can change rapidly, and we are here to adapt alongside you. Our team at Unity Communications can quickly scale to meet your evolving requirements, ensuring seamless support for your administrative tasks, customer support, and other BPO needs.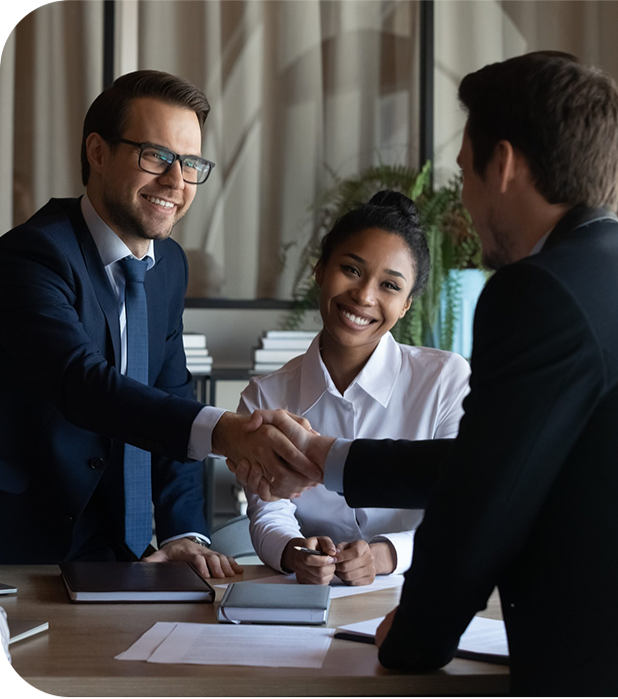 We seamlessly integrate with your existing workflow and systems, ensuring minimal disruption. Our virtual assistants are well-trained and equipped to collaborate efficiently using a wide range of tools and software.
Our dedicated virtual assistants work closely with you to understand your business goals and provide customized solutions. With a dedicated point of contact, clear communication and updates are guaranteed.
6. Confidentiality and Security
Your data security is paramount to us. At Unity Communications, we follow stringent security protocols to protect your sensitive information. From data entry to customer data handling, we prioritize data protection and adhere to industry standards to maintain confidentiality.
We go the extra mile to ensure professionalism, responsiveness, and attention to detail in every aspect of our service. Your success is our priority, and we are dedicated to building a trusted partnership with you.
Affordable Service Rates to Reduce Operating Costs
At Unity Communications, we offer competitive rates for outsourcing services to help you reduce operating expenses. Our teams are mainly based in the Philippines and Mexico, where the modest workforce salaries permit us to run our outsourcing operations cost-efficiently.
Thus, we can offer our services at reasonable rates to help you save on expenses. The money you save can fund more important or urgent business projects and activities. Outsourcing your back-office functions to us is a win-win for both parties.
Although labor costs are moderate, our workforce's skills are above average, if not top-notch. Our teams from Mexico and the Philippines have the technical competencies, communication skills, and education to rival those of more advanced nations. Outsourcing to us helps you manage costs more effectively while receiving first-rate results for your company.
We also pay above-market rates to our workforce in the Philippines and Mexico, enabling us to maintain high employee retention. As a result, we ensure continuous and smooth business operations and sustained high-quality and cost-effective services.
Collaborating with Unity Communications allows you to obtain the right third-party teams to match your requirements, conditions, and budget. Our company will help you identify and find the ideal talent to optimize your business expenses. We also take care of all the requirements of the employees, their income tax obligations, and other personnel-related concerns.
Large Talent Pool for Consistently High-Quality Service
Unity Communications employ young, active, trainable, and technically literate Mexican and Filipino talent. Both nations teem with competent professionals and workers aged 20 to 30. Their labor force primarily specializes in information technology (IT), engineering, and customer service.
Colleges, universities, and other educational institutions in these countries produce hundreds of thousands of graduates annually. These graduates mostly belong to the millennial and Generation Z groups. They are typically motivated, enthusiastic, adaptable, and willing to work when opportunities arise.
We employ the cream of the crop, guaranteeing dynamic and qualified professionals best suited for outsourcing operations. These dependable workers use digital devices, computer systems, social networks, and English proficiently. They are also familiar with the work systems and tools used in the U.S. to support activities and resolve task-related challenges.
Our organization ensures that our teams possess the necessary work experience and education. Our stringent recruitment procedures pinpoint the right soft and hard skills to meet your needs. Our third-party teams have various skill sets and expertise to address different operations, including but not limited to:
Bookkeeping and accounting
Customer support
Contact center as a service
Contact center for e-commerce
IT support
Data entry services
Healthcare outsourcing
E-commerce customer service
Technical support
Administrative support
Virtual assistance
Email and live chat
Help desk support
Fluent English-Speaking Staff for Smooth Customer Interaction
Solid English communication skills make communicating and collaborating with third-party teams easier. American clients, employers, and customers can understand agents better when language barriers are minimal. Ideally, third-party workers should be able to fluently discuss needs and concerns about your company, products, or services. 
At Unity Communications, we offer our clients and customers remote workers who can formally and informally communicate in English. It is the most popular foreign language in Mexico and the Philippines. About 10%, or nearly 13 million, speak the language in Mexico, while roughly 88%, or 90 million Filipinos, can understand, speak, and write in English. 
These remote workers can perform outsourced tasks, resolve problems, and discuss business with zero to a very few language issues. We train our people to have a neutral accent for clearer customer or client conversations. Mexican and Filipino accents have distinct tones from those of native English speakers but are highly coherent.
We can also provide you with multilingual third-party teams to help improve business relationships. Mexican third-party teams are also bilingual, fluent in English and Spanish, and capable of serving numerous U.S. companies seeking Spanish-speaking professionals to delegate their activities.
Our professionals can form, maintain, and expand client relations because they deeply understand different cultures and languages. Our teams are expressive and optimistic during interactions; they know their expectations and culture better than their competitors. 
Stronger Customer Rapport Due to Third-Party Teams' Common Culture
Mexico, the Philippines, and the U.S. share many cultural similarities. Many Mexicans and Filipinos have friends and relatives in Western countries. Millions of them live in the U.S. alone, and millions of others continue to migrate.
The company's outsourcing and offshoring services are highly likely to succeed because its Filipino and Mexican teams are comfortable and confident engaging with Westerners. Team members' cultural closeness with customers and clients gives them an edge in customer service, help desks, and sales support over their foreign counterparts.
Americans, Mexicans, and Filipinos share similar food, drink, and sports interests. They have similar colonial pasts and government systems. At Unity Communications, we foster solid and long-term business relationships by nurturing these cultural harmonies. 
Flexible Professionals for Greater Productivity
Our workforce in the Philippines and Mexico is willing to work at your convenience. Time zone differences are an insignificant issue for our nearshore and offshore staff.
The Philippines is 12 to 14 hours ahead of the U.S. So if you begin work at 9 a.m., our Filipino remote will start at 7 p.m. at the earliest and work for the rest of the night.
When hiring our third-party teams in Mexico, time zone differences are minimal. Many U.S. states have the same time zone as Mexico. The parts that differ are only available up to three hours in advance. So if you work at 9 a.m., our Mexican team clocks in at 11 a.m. and finishes at 8 p.m. You and our staff work nearly similar hours.
Consider the following perks of working across time zones:
Round-the-clock service. When third-party teams work in different time zones, you can achieve 24/7 customer or technical support. Our Filipino and Mexican agents are always prepared to resolve issues or make work progress anytime and anywhere.
Diversified staff. A multicultural third-party team improves customer service by providing customers and end users the convenience of contacting your business in their language (English or Spanish) and their own schedule.
Fresh ideas and perspectives. A diverse team also deepens the thought reservoir. Different backgrounds and experiences translate into broader insights, recommendations, and plans. Workflow becomes more dynamic and innovative.
Outsource to us, and we will ensure you get adaptable Filipino and Mexican professionals who can work efficiently in your time zone to hit deadlines, attend meetings, and respond promptly.
Established Player in Thriving BPO Industries for Long-Term Growth
Unity Communications has operated in the BPO sector for over ten years, leveraging two of the world's most popular outsourcing hubs. Our company has established itself in the Philippines and Mexico, where the outsourcing business will continue to grow in the coming years.
Here are some reasons to outsource business processes to the Philippines or Mexico (or both) through Unity Communications:
Scalability. Companies in Europe and other parts of the world face stringently regulated labor markets, hindering staff acquisition. Our organization provides flexibility and an array of options for your business. We can upscale or downscale outsourced processes based on your needs, conditions, and work volume.
Cost optimization. Outsourcing to Unity Communications enables you to manage operating expenses better by recording them as a variable instead of a fixed cost. Shouldering expenses hourly rather than monthly means getting the needed support at a lower price. You save money on recruitment, training, salaries, benefits, and workspace.
Skill supply. Our company can supply you with third-party staff to address the employment gap. Businesses outsource roles to us due to the lack of qualified professionals in the local market. The skill shortage continues in the U.S. and other advanced countries while the demand for back-end office roles grows.
Core business focus. Our team can manage common and time-consuming tasks, giving you more time and resources to spend on your core competencies. You can concentrate more on product or service innovation, improvement, promotion, and expansion. Delegate your back-office tasks to us to enhance productivity and revenue.
Third-party expertise. Unity Communications provides qualified workers with various skills to help you gain or improve market advantage. We also source dedicated teams of specialists to work exclusively on your processes.
Supportive of Government Initiatives to Drive Outsourcing Efforts
Unity Communications acknowledges and advocates the Philippine and Mexican governments' strong support of the BPO industry. The organization's mutual relationship with the public sector is one reason to take advantage of outsourcing services through our company. 
The Mexican government helps its outsourcing industry with laws and initiatives such as the North American Free Trade Agreement (NAFTA), the 2021 Amendments to Mexican Labor Law, and U.S.-Mexico Cybersecurity Cooperation. 
Similarly, the Philippine government promotes the BPO sector with regulations to accelerate outsourcing operations, including the Special Economic Zone Act, the Data Privacy Act of 2012, and the Telecommuting Act.
We know how to capitalize on these laws, but what does that mean for your business? First, nearshoring to us allows you to enjoy outsourcing benefits such as acquiring talented Mexican third-party teams. 
Second, offshoring to our company empowers you to maximize outsourcing opportunities, including call center operations, which the Philippines is best known for.
Stringent Overseer of Compliance to Avoid Costly Fines
Our organization strictly adheres to government regulations and industry standards to help you avoid steep noncompliance penalties.
We assist businesses in complying with the laws, policies, and standards set by the federal government and industry watchdogs. Failure to comply can result in financial and legal consequences such as litigation, reputational damage, fines, and criminal charges.
Specifically, we can monitor the following general and industry-specific regulations for you:
Payment Card Industry Data Security Standard (PCI DSS)
General Data Protection Regulation (GDPR)
Health Insurance Portability and Accountability Act of 1996 (HIPAA)
International Organization for Standardization (ISO)
Telemarketing and Consumer Fraud and Abuse Prevention Act
By complying with data regulations, governance, and other standards, Unity Communications helps strengthen and protect the privacy, integrity, and proper accessibility of your customer and company data and other vital information.
Multichannel Communication Provider for Seamless Customer Interaction
Unity Communications can provide different communication modes, including audio, video, and text, combining them into a cohesive system for flawless and continuous customer or client interaction. We guarantee glitch-free and smooth communications even when we need to switch channel modes during an engagement.
The multichannel communication modes we offer include:
Standard phones
Email
Social media
Voice over internet protocol (VoIP) telephony
Short message service (SMS)
Chatbots
Live chat
Self-service portal
We assure you that your organization and customers will have consistent, round-the-clock access to services and support across all communication modes. If you outsource to our company, your business can enhance customer satisfaction by meeting customers on their preferred communication platforms.
Unity Communications can help you improve customer retention and loyalty by enabling consumers to contact you anytime on any platform. This minimizes their frustration, which might result in switching to another product or service. In contrast, loyal buyers tend to share their excellent experiences with others, which means more new customers for you.
Let's Talk About What Our Dallas BPO Providers Can Do for Your Business. Schedule a Meeting Today!