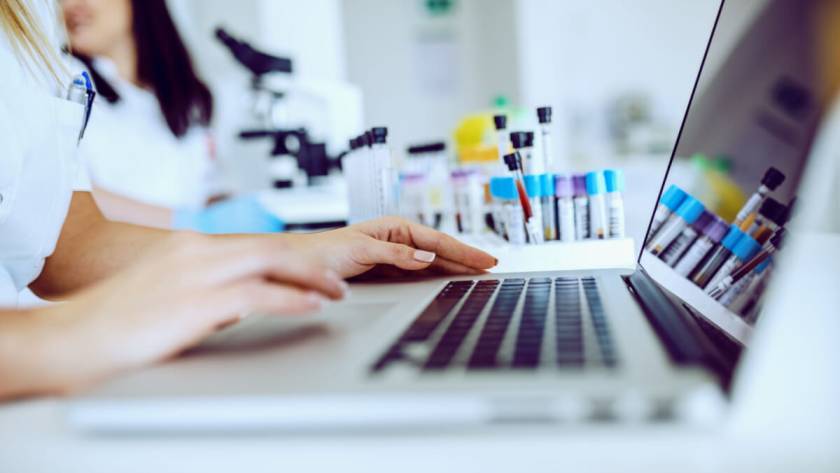 Written by Joyce Ann Danieles
Keeping medical records organized speeds up patient care delivery. But data entry functions might overwhelm daily processes when your staff needs to deal with more urgent matters. 
Many medical institutions thus rely on business process outsourcing (BPO) providers to streamline information handling. These contractors provide well-trained professionals and advanced solutions to enhance record-keeping. 
This article explains how healthcare BPO helps ease your data management. Specifically, it details everything you must know about outsourcing medical data entry services. Expect to learn the key steps and advantages of hiring a service provider.
What Is Medical Data Entry Outsourcing?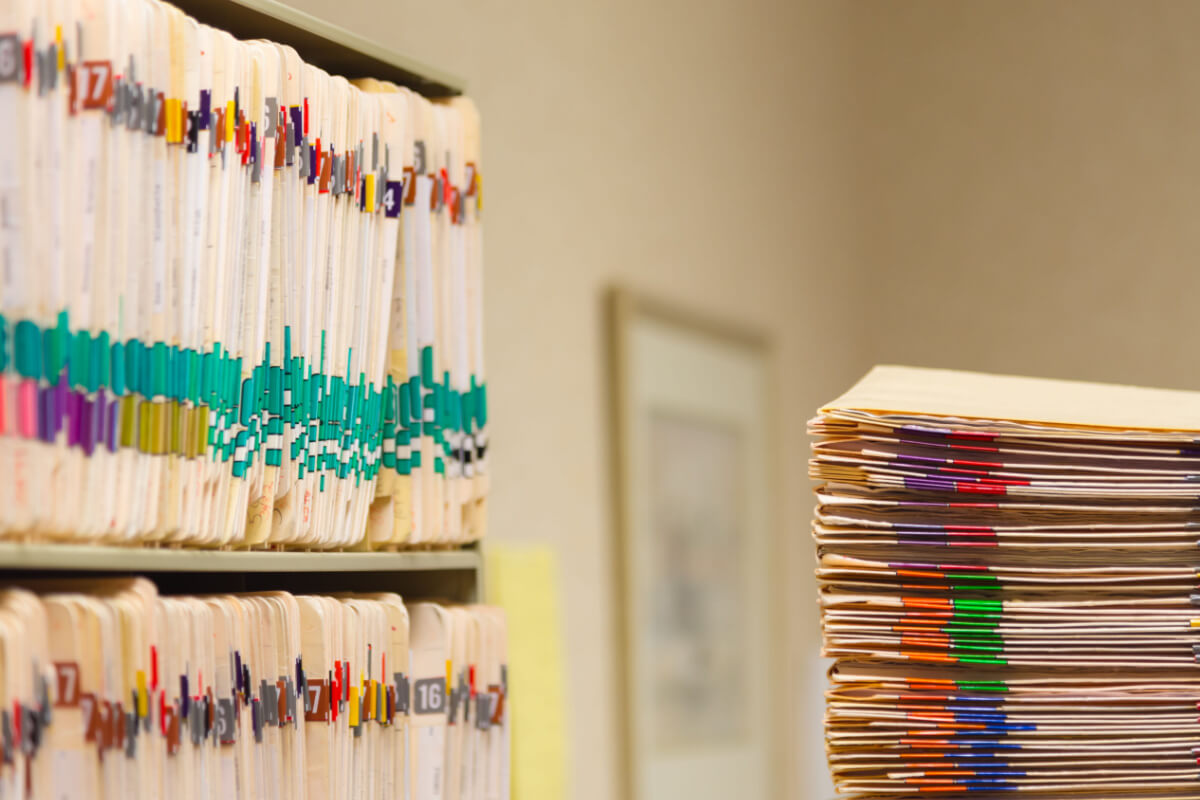 Medical data entry outsourcing is when you tap into third-party companies to manage your healthcare records. External parties implement innovative strategies to digitize access to information, such as:
Clinical records 

Insurance claim documents

Medical history 

Billing and account details 

Personal patient information

Lab test results

Medical charts

Appointment schedules

Prescriptions

Doctor notes

Patient encounter records
Typically, medical practitioners manually input data into electronic health record (EHR) systems. The entire process is time-consuming and meticulous. Establishing an in-house team to handle this repetitive task requires labor, infrastructure, and real estate investment.
As an alternative, healthcare providers can hire BPO companies to store, sort, and retrieve sensitive medical data. Through a BPO firm, you gain access to modern solutions and skilled professionals at affordable costs letting you focus on delivering high-quality health services.
How To Outsource Medical Data Entry Services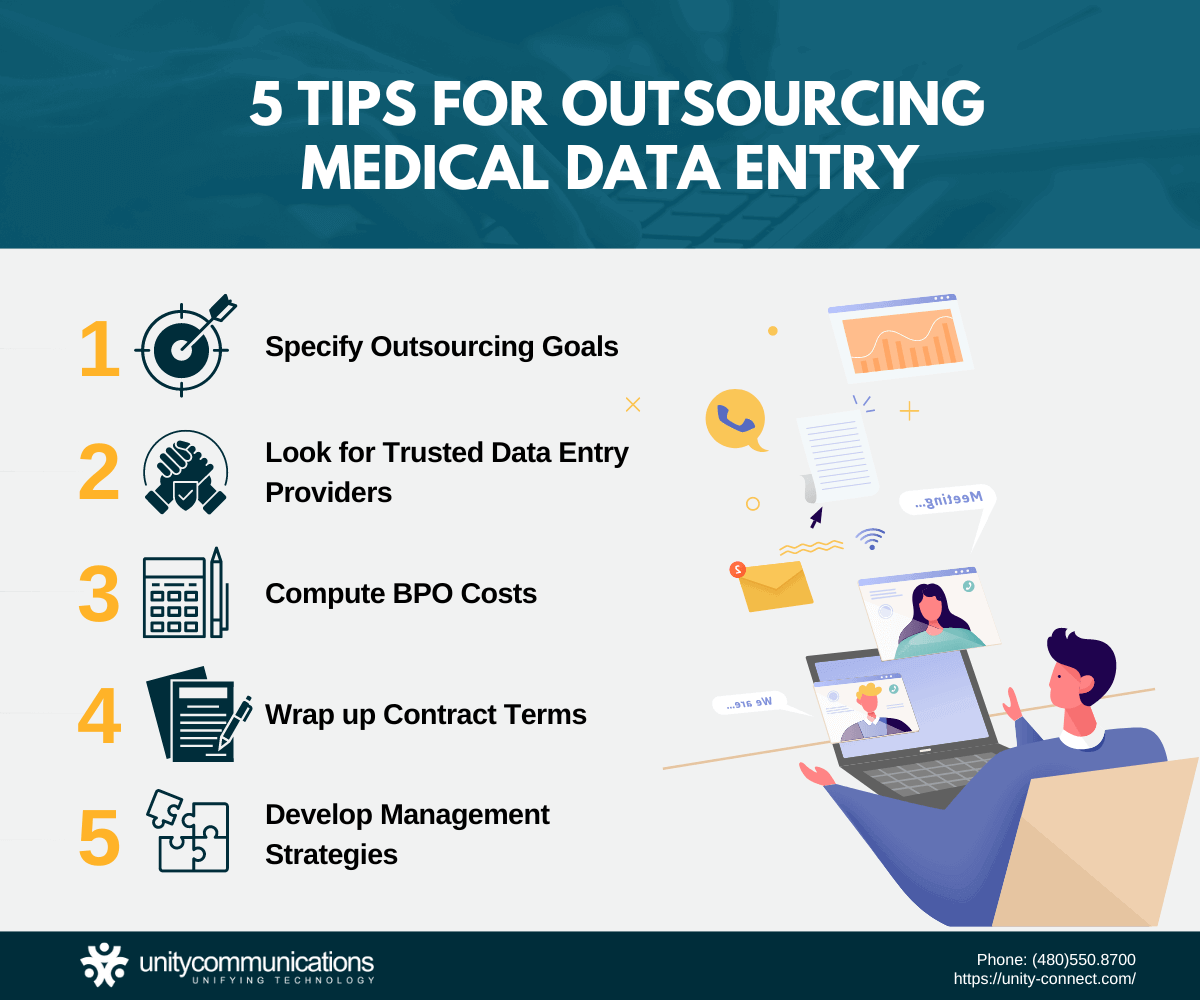 Before signing a contract with a provider, learn about the step-by-step process for acquiring healthcare BPO services. Understanding the procedure enables you to develop a concrete plan of action. Afterward, you can confidently reap returns from outsourcing your medical data entry function. 
Match your BPO objectives with your operating budgets and healthcare targets by following the tips below.
1. Specify Outsourcing Goals
The first and most crucial step in employing a third-party provider is identifying clear and feasible goals. List your objectives. Refer to the list to determine whether your hired BPO provider will help you provide superb patient care while streamlining data management.
Your goals for outsourcing administrative work must be straightforward and quantifiable. Such targets ensure the security of confidential health records while partnering with a third-party service provider.
The SMART approach lets you define practical objectives for investing in medical data entry outsourcing. Structure your BPO goals to resemble the ones listed below.
S

pecific (accelerate data entry and tracking)

M

easurable (speed up medical records processing by 15%)

A

chievable (employ third-party data specialists to ease daily back-office workloads)  

R

elevant (improve healthcare quality and boost patient response)

T

imebound (within the first six months of 2023)
2. Look for Trusted Data Entry Providers
Seeking a reliable medical data entry provider comes after defining your outsourcing goals. Develop criteria to evaluate whether a vendor fits your enterprise strategies and budget. Here are the common factors to consider when looking for a trusted BPO partner.
Expertise.

Providers that are experts in this field have a strong market reputation and a clean track record. Many clients trust them to provide excellent medical data entry services. Search for a contractor with high ratings and positive feedback.
Workforce.

Evaluate whether third-party data specialists meet your operational standards and needs. Their ability to follow the rules and complete tasks effectively leads to enhanced health service quality. Confirm whether they receive sufficient training and compensation to achieve consistently excellent work performance.
Technology.

Assess the technology and infrastructure of your potential provider.

Confirm whether they have the right hardware and software to accomplish data entry activities

. Verify their compatibility with your existing systems to avoid interoperability issues. Make sure they help ease digital access to your medical records.
Pricing.

Choose a BPO company that offers excellent information handling support at the most affordable price. Gather all cost estimates from competing contractors for easy comparison and screening.
Security and Compliance.

Validate how a contractor implements or adheres to strict security and compliance policies. Ensure the vendor regularly updates its approaches and systems to prevent threats. Such actions will help you avoid high mitigation and violation costs.
3. Compute BPO Costs
Delegating your medical data entry services to a vendor requires careful budget planning. One wrong move might result in more expenses, project delays, and unforeseen conflicts. You must conduct a cost analysis to ensure a successful BPO investment. 
This decision-making technique helps you identify possible outcomes of adopting medical BPO services. It provides insights into how data entry outsourcing affects your resource distribution and helps you generate savings in the long run.
Follow these tips to analyze whether working with a contractor is financially advantageous.
Identify the function you want to assign to a third-party service provider. In this case, it's medical data entry. Doing so allows you to accurately compare the financial advantages of outsourcing and establishing an in-house team.

List and sum up all operating expenses for your in-house data entry task. These include direct costs such as office supplies, employee salaries, infrastructure fees, and maintenance expenses.

Calculate the total cost of data entry outsourcing. Include service fees, contract administration expenses, and transition costs when finalizing your BPO investment.

Deduct outsourcing expenses from in-house costs. You need to identify the difference between costs saved and incurred from outsourcing.

If your analysis results show significant cost reduction, proceed to hire a third-party provider. 
4. Wrap up Contract Terms
Finalize contract terms and conditions when everything is said and done. This step helps you avoid any future complications and challenges. Exercise these action points before reaching a formal service agreement.
Set a one-on-one meeting with your chosen service provider.

Review contract terms and conditions thoroughly.

Combine working strategies, policies, and procedures.

Confirm payment options and billing details.

Schedule regular meetings for task updates and performance evaluation.

Discuss practical resolutions for future problems related to data management.

Sign an official contract with the BPO partner.

Facilitate work and resource transition. 

Actively engage with staff training to safeguard confidential data.
5. Develop Management Strategies
Your relationship with your medical data entry provider doesn't stop with contract signing. Keeping an open line of communication with your BPO partner ensures the effectiveness of outsourced record-keeping. With your medical data secured, you can focus on improving your healthcare services.
Thus, you must create a concrete strategy for supervising your third-party data entry team. This action plan tracks whether your provider executes its tasks efficiently. It also lets you prioritize critical projects for enhancing patient care delivery. Perform these activities to manage your BPO contractor strategically.
Delegate a point person to facilitate communication and collaboration with the provider.

Schedule weekly or bi-weekly meetings to exchange information on the status of your medical data entry services.

Establish proper scheduling and project timelines to monitor healthcare improvement progress after contracting your BPO provider.

Train third-party data specialists on the value of careful handling and securing your medical records.

Track and align the provider's security and compliance approaches with your own to address possible misunderstandings during your partnership.
What To Expect From Outsourcing Medical Data Entry?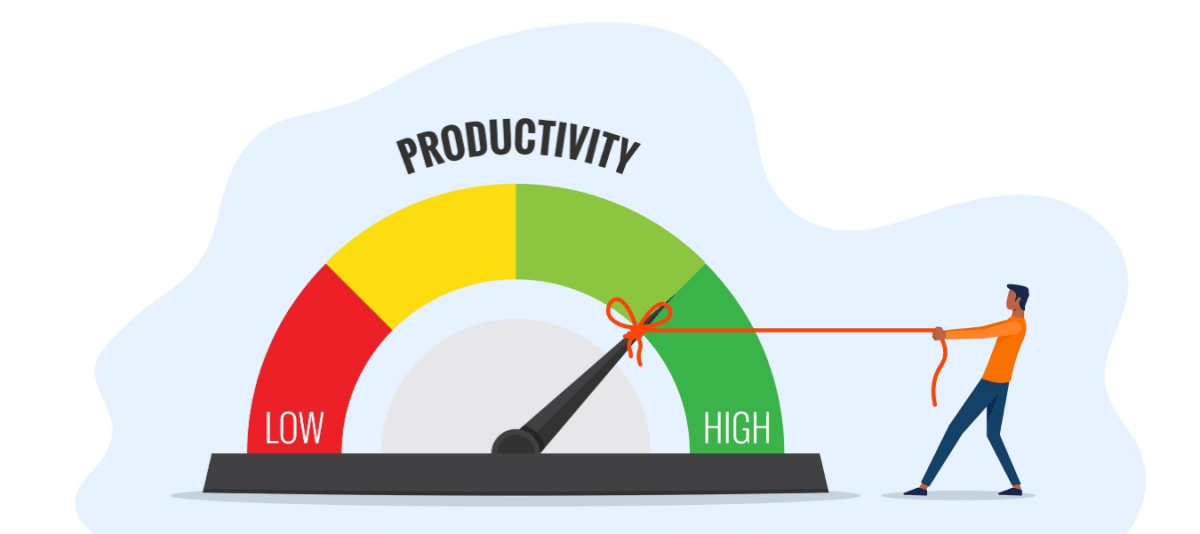 Healthcare providers encounter large volumes of data every day as they treat patients. Digital transformation helps streamline the management of medical records. Despite this, information handling still needs human involvement to ensure security and accuracy.
But performing that back-office function by yourself hinders you from focusing on your core healthcare offerings. Although modern systems speed up tasks, data entry remains a time-consuming and high-cost endeavor.
A third-party service provider avoids your extensive data management labor and expenses. After contracting a medical data entry service provider, expect to experience the following advantages of healthcare BPO. 
Enhance Productivity and Efficiency
Assigning your data entry to a service provider helps improve your productivity at an affordable cost. Third-party data specialists undergo regular training and use advanced systems. They apply their learning and digital skills to quickly and accurately complete their tasks. 
Moreover, contractors provide their employees with sufficient compensation. This encourages them to manage their client organizations' data well. So there's no need to worry about poor performance.
This increased efficiency gives your in-house staff enough time to deliver high-quality patient care, especially during emergencies or busy seasons. You can also prioritize developing new strategies to enhance your health services. 
Reduce Operating Costs
Setting up an in-house team for your medical data entry services requires you to allocate considerable upfront capital. You must allot funds to recruit, train, compensate, and retain skilled workers. You also need advanced technology and comfortable office space to empower and support your workforce. 
Despite this back-office function's importance in systematizing medical records, it's still considered a non-core task. This process indirectly contributes to your healthcare service quality and continued success. But it remains an unappreciated and undervalued process in some businesses.
BPO companies offer an affordable solution to address this dilemma. Outsourcing eliminates the need to establish an in-house team or purchase and maintain specialized equipment. Furthermore, you don't have to acquire or lease an additional facility to house data specialists.
Providers already employ highly trained workers and use the latest technology. You can sign a fixed, long-term contract for medical data entry support payable through monthly billing. You can also choose to pay for only that service when needed.
Access a Skilled Workforce
It requires considerable skills and regular training sessions to encode patient data and deploy electronic health record (EHR) systems. You might encounter project delays if you assign these activities to the same in-house staff. It will also cost you more if you hire additional workers.
Teaming up with a provider from the healthcare BPO industry allows you to access a pool of skilled employees. Third-party data specialists are well-versed in performing medical data entry tasks, following complex guidelines, and adhering to strict security measures. They receive frequent training and certification to meet your unique needs and expectations.
Hence, you can confidently work on providing superb healthcare services. You also have more time to create innovative strategies to boost your medical offerings.
Optimize Advanced Technology
In addition to skilled workers, you need an up-to-date technology infrastructure to streamline your data entry tasks. You must have modern software, advanced computer systems, workstations, and fast internet connectivity. These resources help increase your employee productivity and efficiency.
But getting that equipment requires significant funds. You must also allot extra money for maintenance, modernization, and repair. Such investments are costly for a non-core business process. 
Data entry providers offer a low-cost way to optimize advanced technology and infrastructure. They use automation, artificial intelligence (AI), and cloud computing to simplify data management. You can access all these solutions through a fixed contract or a pay-as-you-need setup.
Due to such benefits, Technavio expects the data entry outsourcing market share to grow by $552.63 million until 2026. In its latest report, the research firm anticipates that the sector will register a 6.1% compound annual growth rate (CAGR). The increasing need for cost-effective solutions drives industry expansion.
Improve Data Accuracy
Information accuracy is vital to providing optimal healthcare services and gaining patient trust. Incorrect diagnoses, lab test results, and prescriptions can threaten one's life. You might suffer financial losses and damage to your reputation due to improper treatment and patient care. 
Outsourcing your medical data entry services helps address and prevent those issues. Trained workers follow guidelines and use automation tools to maintain the accuracy of all medical records. 
Boost Data Security
Medical providers gather patients' personal information, medical history, and other relevant data to address their health concerns. Due to technology upgrades, they now store those sensitive details using EHR systems or cloud solutions. Patients also have the option to submit their data and inquiries online.
Consequently, medical data is exposed to different cyber threats. You'll suffer from the high expense of data breaches and mitigation efforts if you don't strengthen your security. You might also lose your patients' trust and loyalty.
Your in-house team can monitor patient data seamlessly and implement strict security measures. Your team leaders can also personally advise their members regarding the importance of safeguarding medical records. However, optimizing modern security software and employing full-time data specialists require significant funding.
Hiring a BPO company helps you enhance your medical data security at an affordable cost. Because the provider needs to retain its good market standing, it follows stringent policies and procedures to protect patient data.
The Bottom Line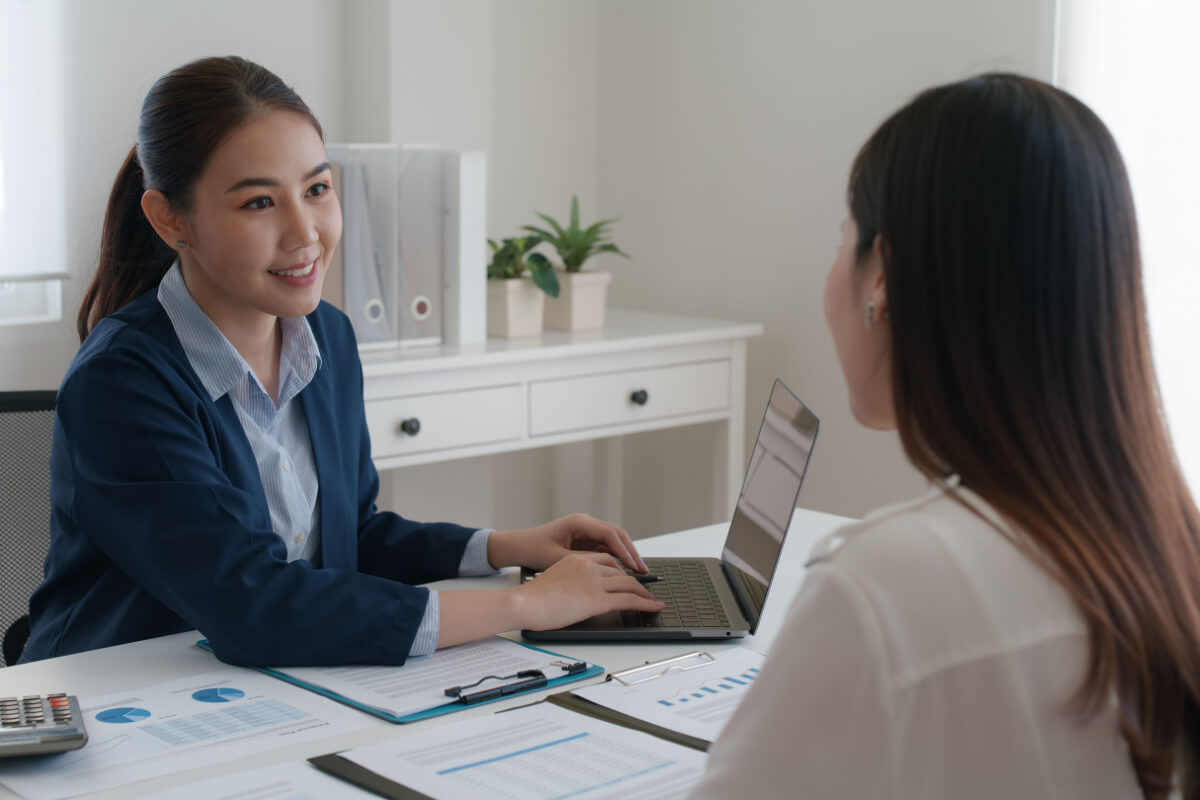 Encoding, storing, and organizing medical records can be quite time-consuming and require a lot of effort. These repetitive tasks can hinder your ability to provide high-quality patient care and may lead to delays and inaccuracies, especially during emergencies and busy times.
To address these challenges, consider outsourcing your medical data entry services. This can help you streamline your record-keeping processes while keeping costs in check. However, before you proceed, it's important to understand the various steps and benefits associated with hiring a third-party service provider. This will enable you to make an informed decision that aligns your BPO investment with your operational needs and budget.
If you're looking to clear your medical data entry backlog, we encourage you to get in touch with Unity Communications today. As an Inc. 5000 award-winning company, they offer cloud-based solutions and employ highly skilled individuals who can efficiently manage your daily complex clinical workflow. Contact us to discuss a contract that suits your specific requirements.