Delegating functions to third-party service providers, or business process outsourcing (BPO), has demonstrated its benefits and effectiveness in reaching business goals. Outsourcing has different types—nearshoring, onshoring, on-site outsourcing, and multi-outsourcing. The most common is offshore BPO.
Organizations have adopted outsourcing for years to increase output and revenue and improve efficiency. This article helps you understand what offshore BPO is so that you can enjoy the same benefits. It also explains potential risks and the industries using this business strategy. 
Read until the end to learn outsourcing best practices and how to choose the right service provider.
What Is Offshore BPO?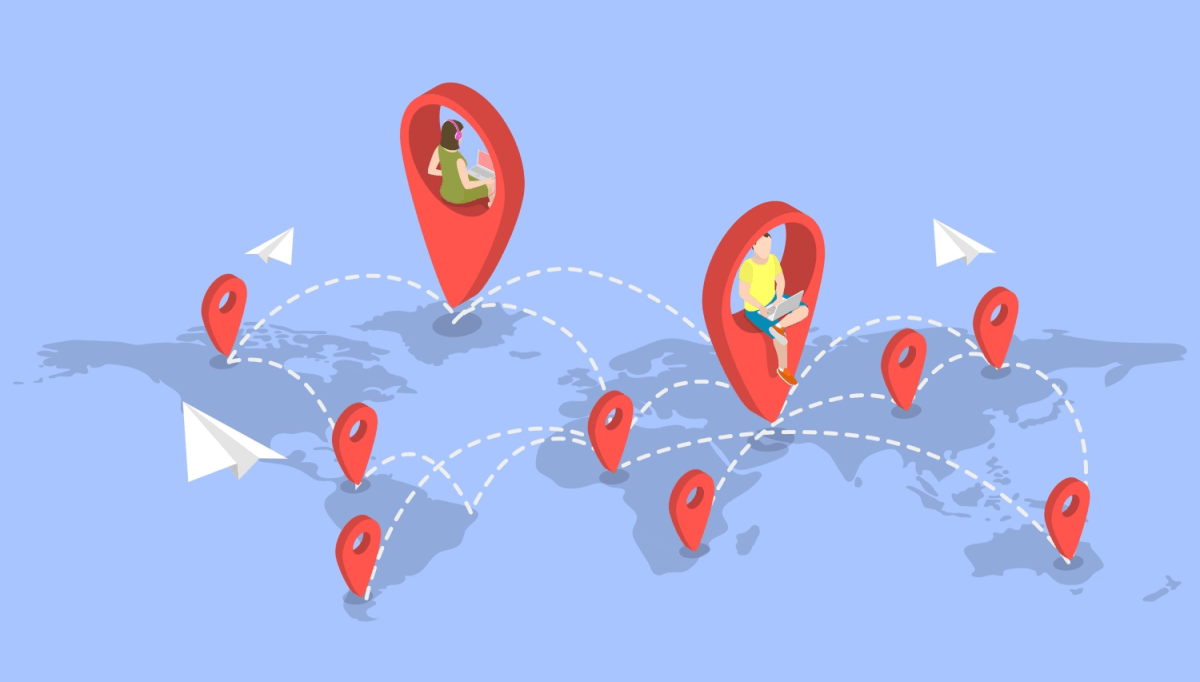 Offshore BPO is what companies do when they subcontract non-core business activities to a third-party provider in a country far from their headquarters.
If you are in the U.S. and hire a service provider in Mexico, a neighboring country, that is called nearshore outsourcing. But when hiring a third-party provider from the Philippines or India on a different continent, that is called offshore BPO. Most offshoring providers operate in developing countries to take advantage of a skilled and affordable workforce.
Companies leverage front- and back-office offshoring to streamline their processes. These include customer service, human resources, finance and accounting, marketing, information technology (IT) or technical support, and other business functions. Call centers are a common offshoring service that uses phones and other voice-based communications to interact with customers.
How Can Offshore BPO Benefit My Business?
Here are some benefits of partnering with an overseas third-party provider: 
Lower overhead expenses 

Scalable operations

Skilled work-from-home (WFH) team

Latest technologies 

Multichannel communication 

More attention to the

core business 

Well-versed in best practices
Let's check the details: 
Lower Overhead Expenses for Better Financial Performance 
Operating costs decrease when you outsource business processes. Delegating tasks to a third-party provider helps reduce expenses in the following areas:
Capital equipment.

You must invest in necessary equipment (e.g., computer systems and office supplies) when running in-house

customer support

, help desk, or other back-end processes.

Salary and related expenses

.

Assigning tasks to a third-party team means you no longer have to hire full-time employees with fixed salaries and benefits. 

Recruitment.

Hiring more employees to work on tasks raises costs.

BPO companies

typically handle the entire recruitment process when you outsource.

Training

.

BPO vendors

pay for expensive upskilling and training programs to upgrade their agents' skills and knowledge.
Scalable Operations for Sound Cost Management 
BPO providers can scale their capabilities and business operations based on your needs and current situation. It can modify the number of agents, specialists, functions, or applications involved in your project without interrupting workflow.
Check out the following advantages of scalability:
Flexibility

. Outsourced processes can swiftly adapt to changing business requirements and demands, giving you a competitive edge. 

Shared arrangement

. You can distribute tasks between the third-party team and your in-house department. This means you can spread the operating costs to minimize fixed costs such as salaries. 

Cost-effectiveness

. Get the exact number of BPO team members you need to save on personnel costs. A BPO provider helps determine the activities required to maximize efficiency.
Skilled Work-from-home (WFH) Team for Higher Task Productivity 
A BPO offshore provider can staff you with competent WFH contractors. 
Below are some reasons remote workers are effective and capable:
Adequate tools and equipment

. WFH staff members are supplied with vital computer systems and gadgets to help them complete day-to-day tasks. 

Dependable communication network

. Remote workers rely on convenient and quick

collaboration apps

(e.g., Skype, Slack, and Zoom) for smooth, real-time interactions. 

Raised morale

. Remote workers are no longer required to commute regularly for on-site work. They avoid heavy road traffic and pre-work preparation, saving time, effort, and money. Accordingly, remote workers experience less stress than regular employees. Work-life balance results in increased productivity.
Latest Technologies To Accelerate and Streamline Operations 
Many offshore BPO providers use new technologies, applications, and platforms to facilitate operations and drive performance. They harness these advanced solutions to address client and end-user requirements and concerns.
Additionally, third-party vendors use cloud-powered technologies to improve customer satisfaction and productivity. Cloud computing incorporates all your applications and programs for continuous communication and workflow.
Service providers also invest in future technologies such as the following:
The

Internet of things (IoT)

is

the interconnection of all computing devices, enabling quicker and easier information sharing. 
Robotic process automation (RPA)

is

an intelligent program that accomplishes basic and tedious tasks, allowing live agents to focus on urgent activities.
Multichannel Communication Functions for Nonstop Interaction 
You can use a complete, unified communication system with business process offshoring. Such a system allows customers, clients, and users to contact you anywhere and anytime using digital devices.
Examples of communication channels are:
Email

– electronic messaging system used for long correspondence and large file attachments

Chatbots

–

smart programs that can answer common customer questions

Standard phones

– conventional landlines for voice calls

Live chat

–

a small messaging window popping up on your business website

Short message service (SMS)

– short text messages sent using smartphones for quick communication

Social media

–

social network platforms to post reviews, feedback, and comments

Voice over Internet Protocol (VoIP) telephony

– used by customers with a VoIP-based device.
More Attention to the Core Business To Increase Revenue 
You can prioritize your core competencies when outsourcing secondary processes. An offshore BPO provider frees you and your employees from tedious and time-consuming tasks. As such, you can spend more of your limited resources on revenue-generating ventures, including stepping up marketing and sales initiatives or introducing better services or products. 
Higher revenue from paying more attention to your core business leads to more investible funds. This presents more opportunities such as:
Expanding the market to reach more consumers;

Offering employees extra incentives and bonuses to boost morale; and

Providing better customer service quality to strengthen loyalty.
A third-party provider handles your back-end processes so that your organization can pay more attention to its strengths.
Well-versed in Best Practices for Maximum Output and Performance
A BPO offshore company is familiar with best practices that enhance efficiency in outsourcing services. It uses these proven measures to reach objectives and comply with government and industry standards. 
Consider some advantages of applying best practices: 
Reducing overall costs

. Using best practices refines processes to minimize delays and inaccuracies, reducing expenses. 

Strengthening your credibility with clients, customers, users, and others

. Your team gains consumer confidence and trust. 

Ensuring tasks are done properly

. You save valuable resources if your teams accomplish tasks efficiently. 

Encouraging innovativeness

. Applying best practices reduces time and energy to finish regular tasks, allowing the team to be more creative and resourceful. 
What Are the Potential Risks of Offshore BPO?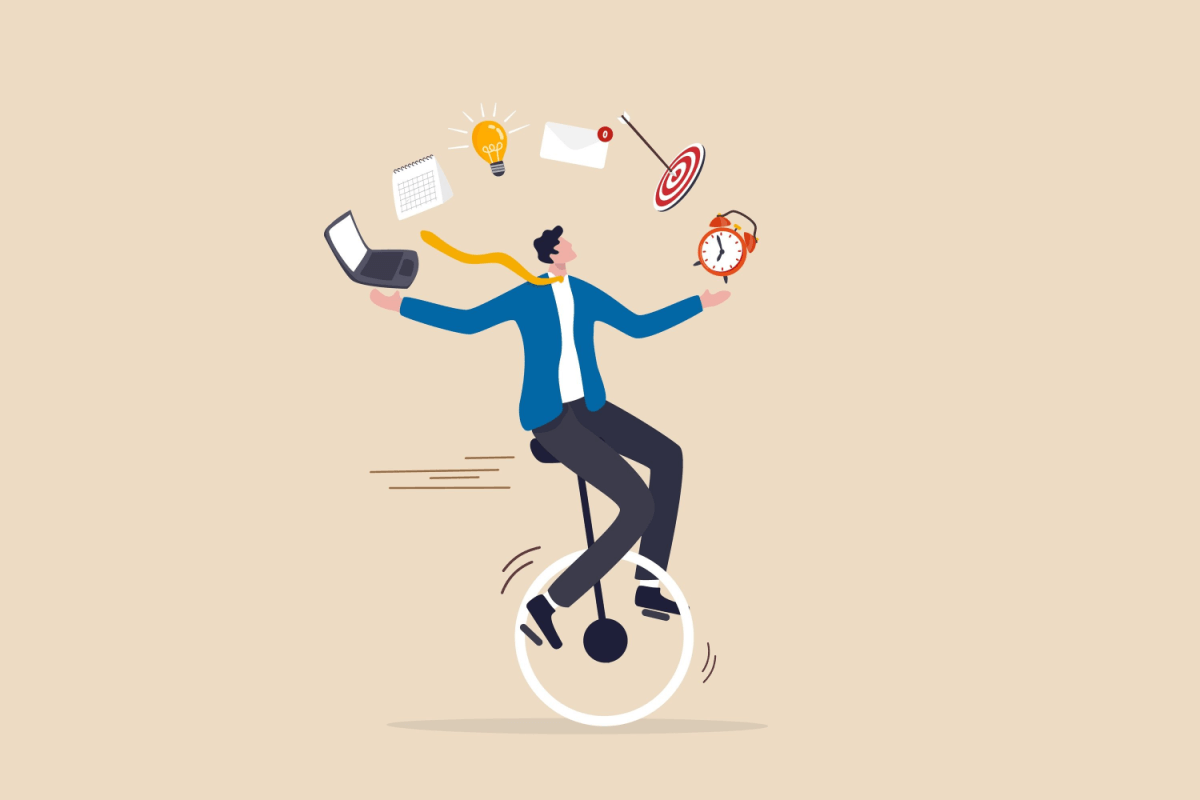 The possible risks of business process offshoring include the third-party team's insufficient knowledge, the BPO contractor's undisclosed service fees, dual or multiple roles, less administrative control, and more exposure to security issues. 
Let us explore the details: 
Insufficient knowledge.

A third-party team might be less knowledgeable than your in-house department. It might lack some understanding of the technical or complicated aspects of your products and services. The in-house team knows more about your brand and organization because it has worked for you for a long time. 

Undisclosed service fees.

Some BPO providers do not provide clients with complete rates from the get-go. These providers might ask for extra fees during the service period. They let their clients incur unexpected costs such as payment delays, system breakdowns, sudden employee termination, or equipment upgrades. 

Dual or multiple roles.

Some third-party companies might manage various client accounts using one team to control operating expenses. Such a system can result in subpar service quality as the team members distribute their energy and time among different clients.

Less administrative control.

Assigning tasks to a BPO company implies letting go of some control. The BPO provider might not implement your in-house standards and practices. It might execute its own procedures to run the operations. 

More exposure to privacy and security issues.

Outsourced processes contain confidential and sensitive information. Some outsourcing clients might not be comfortable sharing vital information (e.g., bank account numbers and passwords) with service providers.
What Industries Commonly Use Offshore BPO?
The industries that typically use outsourcing strategies are the following: 
Food services.

The offshore BPO team answers voice calls for the food service company. It assists a restaurant in receiving takeout orders instead of the employees.

Real estate.

BPO providers serve property managers, land developers, and house or property builders. They provide real estate analytics to determine risks and opportunities. They also offer accounting, administration, and lease management services.

Financial Services.

Service providers cater to credit card companies, insurance firms, investment companies, and banks. They handle customer service, helping callers with overdue accounts and resolving their financial obligations.

Healthcare.

Third-party contractors oversee healthcare companies'

medical billing and coding

processes. They also manage claim transactions between insurance firms and medical providers.

Software.

BPO providers design and develop applications for IT and software companies. Their software development operations are typically in countries with ample skilled and cost-effective workforce. These IT and software companies then market and sell the completed software products worldwide.

Retail.

Third-party providers manage the different operations of e-commerce businesses. Some functions include receiving orders, handling purchases, completing transactions, and managing deliveries.

Telecommunications.

BPO companies offer call center services for telecom providers' customer support and help desks. Their services include inbound calls and outbound calls. They also promote clients' new products or services to existing customers.
How Do I Choose an Offshore BPO Provider?

Consider these seven effective steps to pick the right BPO provider: 
Identify goals

. Map out outsourcing strategies. Specify the correct team size, select the necessary communication channels, and determine the type of outsourcing to suit your business needs. 

Review every pre-screened BPO candidate.

Research each potential third-party provider's reputation, capabilities, and skills. Check reliable and independent online sources for relevant information.

Acquire a complete list of service charges

.

Request a full list of service rates from each prospect, including hidden or extra fees. Examine and weigh each rate. Perform comparative studies.

Draw a request for proposal (RFP)

. Shorten your list of candidates. Develop and submit an RFP to each short-listed service provider. The RFP must include work coverage, time frame, budget, and solutions for outsourced activities.

Pick the candidate that can match your business needs.

Work with your new partner to ready a

service-level agreement (SLA)

detailing types of outsourced services and other important information. The SLA must also contain the outsourcing project's terms and conditions, including key performance indicators (KPIs). 

Monitor outsourced activities

. Keep track of the third-party team's work. Regularly check the KPIs and qualitative factors, such as agents' soft skills and knowledge, to measure the team's performance.

Keep regular contact with the BPO partner

. Regularly communicate with the service provider. Form and strengthen the business relationship to succeed. 
What Best Practices for Business Process Offshoring Should You Follow?
Follow these tips to maximize offshore BPO:
Choose the right agents for high efficiency

. Get a third-party team with broad experience. Agents or specialists must possess soft skills for excellent communication. They must be persuasive, empathetic, and knowledgeable.
Guarantee data security to prevent losses.

Ensure the BPO provider has the latest cybersecurity systems to protect consumer and company data such as insurance, credit card, bank, and personal details.

Train staff actively to improve service quality

. The service provider must offer a solid training program for the third-party team to help each agent achieve maximum potential. 

Concentrate on relevant KPIs to maximize outsourcing

. Focus on the metrics that measure service levels. Some KPIs to monitor are first call resolution (FCR), average handle time (AHT), net promoter score (NPS), and

customer satisfaction score (CSAT)

.

Form a versatile third-party team for excellent performance

. You must identify the proper team size. The team must include an experienced supervisor, top-performing specialists, and fresh agents. Encourage collaboration, confidence, honesty, and creativity.

Interact with customers through their favored channels

. Determine the preferred communication modes of end users. Baby boomers and Generation X (at least 38 years old) rely on phone calls and email. Conversely, millennials and Generation Z enjoy using live chat, messaging apps, and social media.
The Bottom Line
From specializing in low-value business functions, such as data encoding and administrative tasks, offshore BPO has diversified to strategic services, including data analytics, content development, and legal research.
In business ventures, challenges tend to emerge at some point. After reading this article, gaining more understanding of the BPO industry will help you manage a third-party team.
Do you want to know more about outsourcing? Let's connect! 
Enjoyed what you just read? Share it with your network.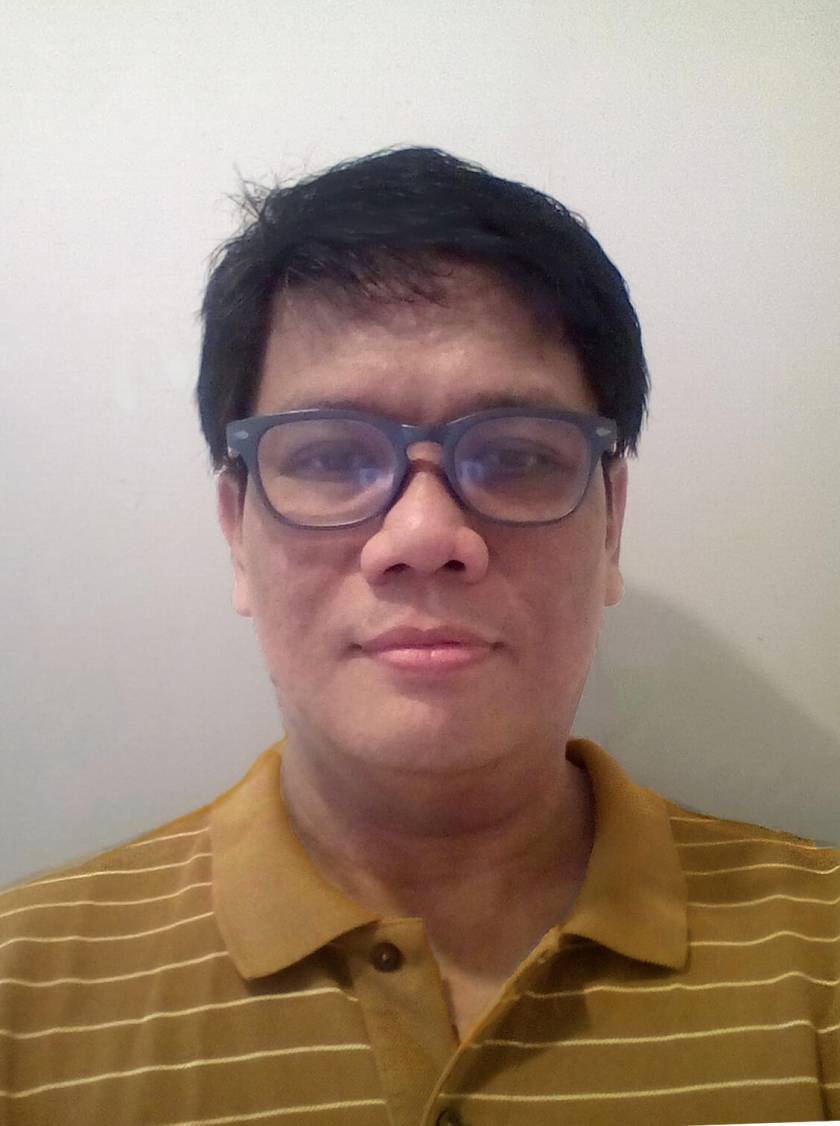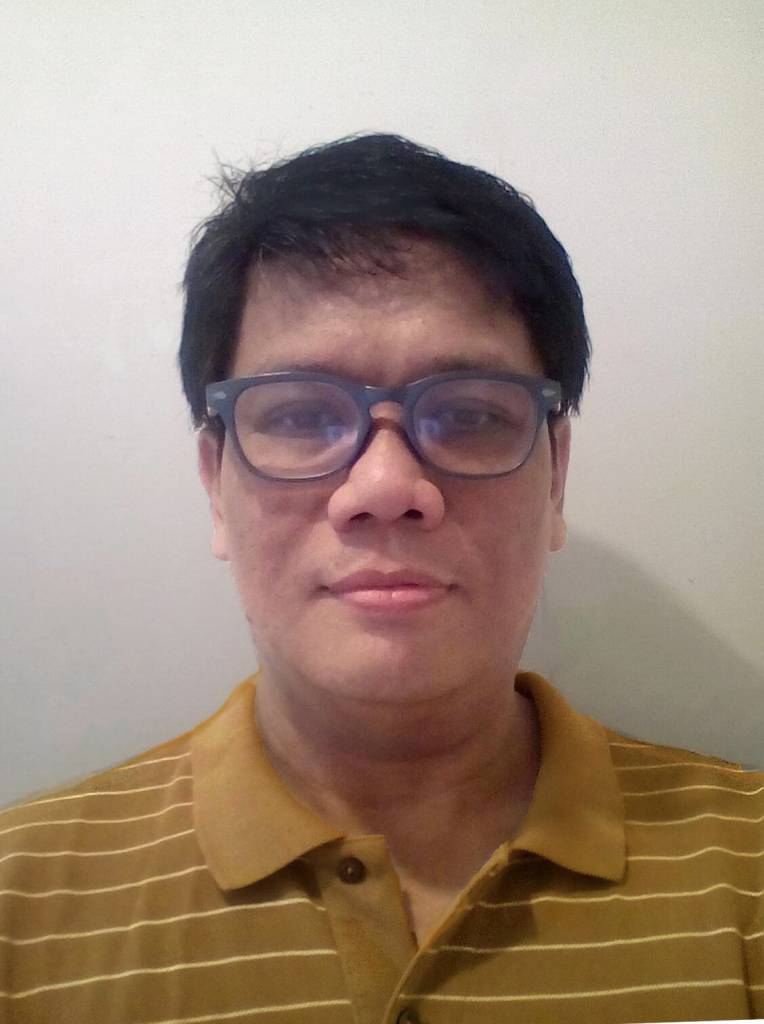 Rene Mallari considers himself a multipurpose writer who easily switches from one writing style to another. He specializes in content writing, news writing, and copywriting. Before joining Unity Communications, he contributed articles to online and print publications covering business, technology, personalities, pop culture, and general interests.
He has a business degree in applied economics and had a brief stint in customer service. As a call center representative (CSR), he enjoyed chatting with callers about sports, music, and movies while helping them with their billing concerns.
Rene follows Jesus Christ and strives daily to live for God.