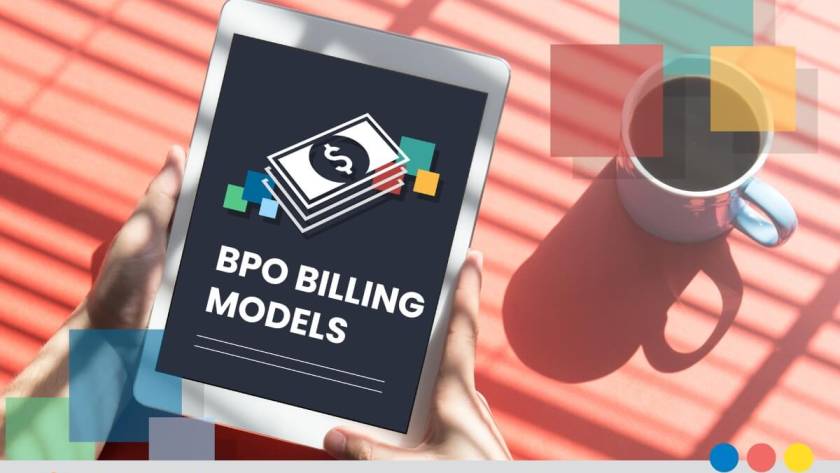 Written by Allie Delos Santos
The benefits of business process outsourcing (BPO) include improved customer service, enhanced competitiveness, or time or cost savings that add value to your organization. After learning the benefits of the strategy, the next step is identifying BPO deals and billing schemes that work best for your organization.
This article outlines three of the most common BPO billing models service providers use, identifies their benefits and drawbacks, and assesses where each approach applies.
Read on to learn more.
BPO Billing Models and Their Pros and Cons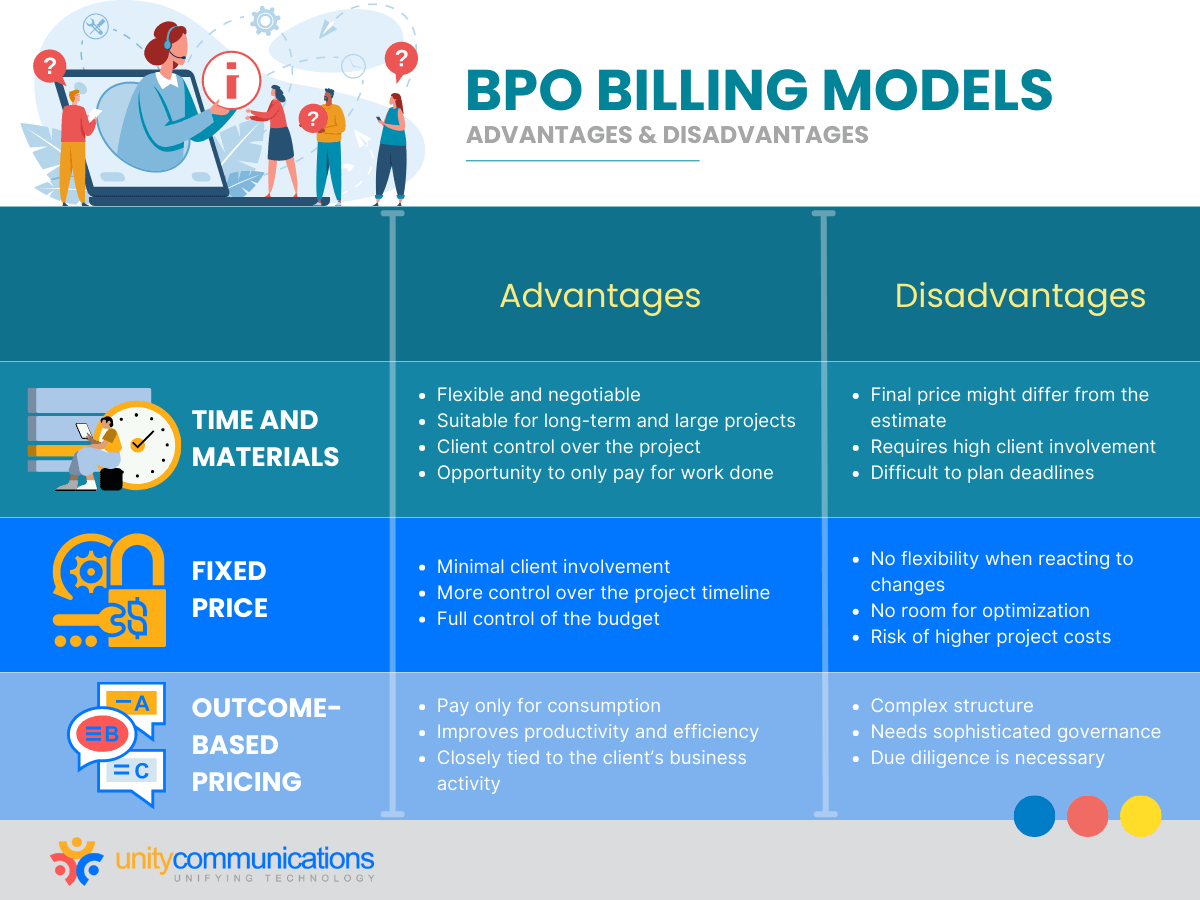 Let's begin by answering the question: what is BPO? BPO involves delegating one or more areas of operations to a third-party service provider, which, in turn, manages and oversees the given function based on measurable and defined performance indicators. The outsourcing industry shows no signs of slowing down or stopping, at an expected growth rate of 9.4% from 2022 to 2030.
Planning is the most crucial part of outsourcing. Specifically, planning the type of BPO service and billing model you acquire can be a make-or-break decision. You benefit from various approaches depending on your industry, size, and the types of projects in your queue.
Each billing process has advantages and disadvantages. The best BPO pricing model for your business should give you flexibility and room to evolve. 
Here are three of the most commonly used models:
Time and Materials
The time and materials model is applicable if the final product and its implementation specifics are not precise or if dividing the project into smaller stages is impossible. 
In this case, the final price varies and depends on the time the vendor takes to complete the project. The BPO client is billed for the time and materials spent throughout the engagement, where time is paid in hours and items used are priced.
This billing approach is open for negotiation and can use an hourly, daily, weekly, or monthly rate for the services included. To avoid uncontrolled price increases, the client can further clarify the pricing distribution (whether the rate depends on the skill sets involved or the same rate applies to all resources involved).
However, clients who use this model have greater responsibilities. This model is best when:
No clear requirements or defined specifications exist,

The constant flow of tasks cannot be predicted,

The project and implementation scope are unknown, and

Clients have a high level of flexibility.
Advantages
Disadvantages

Flexible and negotiable

Low risk

Suitable for long-term and large projects

Client control over the project

Opportunity to only pay for work done

High chance that the final price will be higher than the estimate

Requires high client involvement

Difficult to plan deadlines
Fixed Price
The fixed-price approach or lump-sum model is ideal for projects with a clear scope, stable requirements, and established project management methodologies. 
For this model, it is ideal that both parties grasp the project requirements and have a good working relationship. The management service provider establishes a standard rate for their service offerings. Depending on the BPO client's preference, it can be billed monthly or yearly.
With this BPO billing approach, the vendor must provide extensive details on the support service they have provided. Choose this BPO billing model when you:
Want to outsource simple projects,

Have clear project guidelines,

Must stick with a given timeline,

Expect project turnaround to be short, and

Have a limited budget.
Advantages
Disadvantages

Minimal client involvement

More control over the project timeline

Full control of the budget

No flexibility when reacting to changes

No room for optimization

Risk of higher project costs
Outcome-based Pricing
The outcome-based model is a relatively new BPO pricing scheme. This non-conventional approach combines the vendor's fees with defined milestones and metrics unique to the client. The metrics can involve customer satisfaction, revenue growth, or cost savings.
Of the three models, outcome-based is the hardest to manage. The client must have years of experience working with the vendor and end-to-end control of the outsourced process. Using this BPO billing model is best when:
Outcomes are directly linked to business goals,

A high level of innovation is necessary,

Clients can heavily measure the outcome, and

Results are clearly defined and measurable.
Advantages
Disadvantages

Pay only for consumption

Improves productivity and efficiency

Closely tied to the client's business activity

Complex structure

Needs sophisticated governance

Due diligence is necessary
Factors to Consider When Choosing the Right BPO Billing Model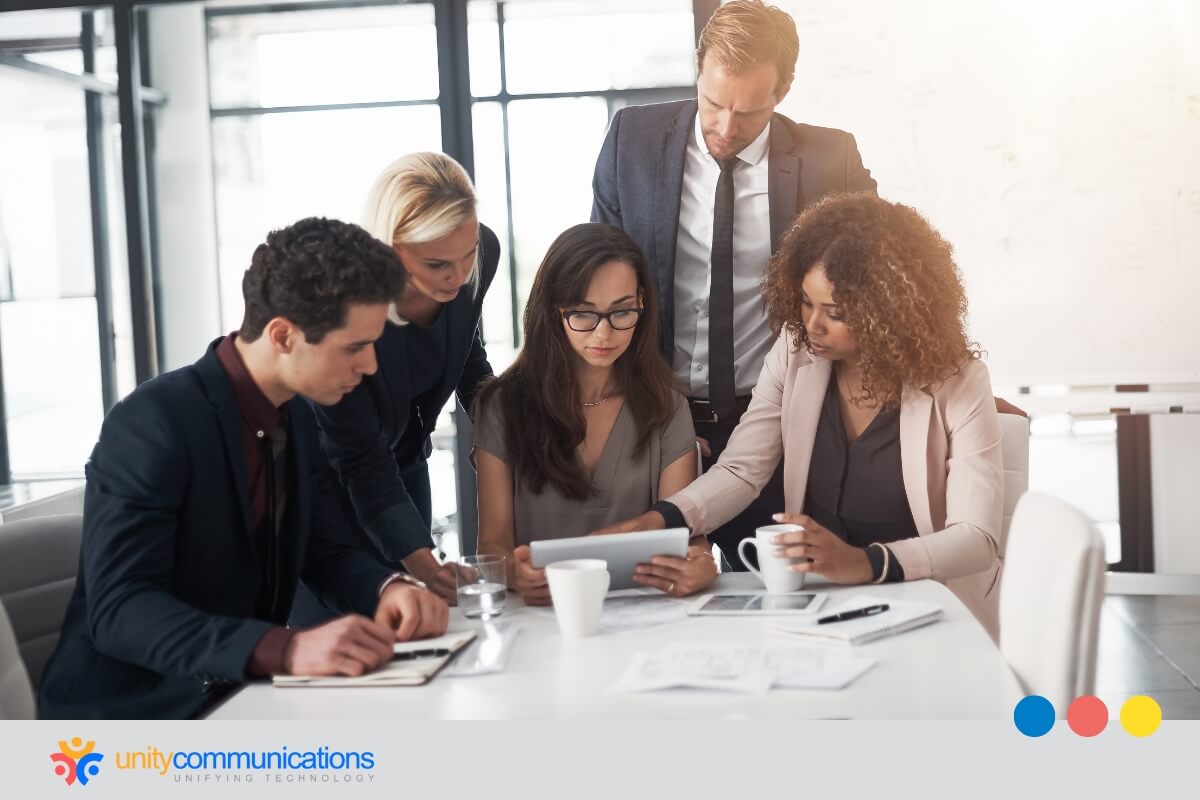 Cost control has become a priority as organizations have felt a crunch in the past few years—from vanishing profits to the inability to scale to meet sudden needs. Businesses must pick the right BPO billing model to guarantee cost control. 
Consider the following factors for each approach:
Characteristics

Risks

Potential challenges

Total price

Potential challenges for the vendor and the client
Here is a comparison of each pricing model:
Pricing Model
Fixed Cost
Time and Materials
Outcome-based
Characteristics

Applicable when the project has a well-defined scope

Volume does not fluctuate

Suitable when the project does not have a well-defined scope

Results need quick leverage of labor arbitrage

Project has undefined scope of fluctuating volume

Project aligns with outcomes such as usage and increased sales

Price

Regular standard price irrespective of service quality

Price depends on time and materials consumed

Price might not align with the outcome

Costs based on pre-agreed and pre-defined business benefits obtained

Risks involved

Risk on estimation for the vendor

Risk of poor quality output for the client

Little risk for the vendor

Buyers risk the poor quality of the outcome

Mutual risk for the service provider and client

Potential challenges for the client

Volume fluctuations

Scope creeps

Paying too high or too low

Management overhead

Low return on investment

Less risk

Price is linked to  usage and outcomes required

Potential challenges for the vendor

Potentially low revenue if the pre-agreed outcomes are not met
Consider looking at examples of companies that outsource using your preferred BPO billing approach and checking their experience.
The Bottom Line
An effective BPO billing model is key to continued long-term success in any outsourcing engagement. One can trace the success or failure of outsourcing, partly due to due diligence or the lack of it, to the pricing approach and underlying cost stated in the contract. So, weigh risks and drawbacks before making any major decisions. 
A well-chosen billing structure facilitates the necessary governance mechanism that fairly distributes risk, effectively manages expectations, and fully satisfies the client's needs. A misinformed pricing scheme leads to inefficiency, unpredictable expenses, mismatched incentives, and mutual mistrust.
Are you considering outsourcing? Let's connect to discuss the applicability of each pricing model above.
Enjoyed what you just read? Share it with your network.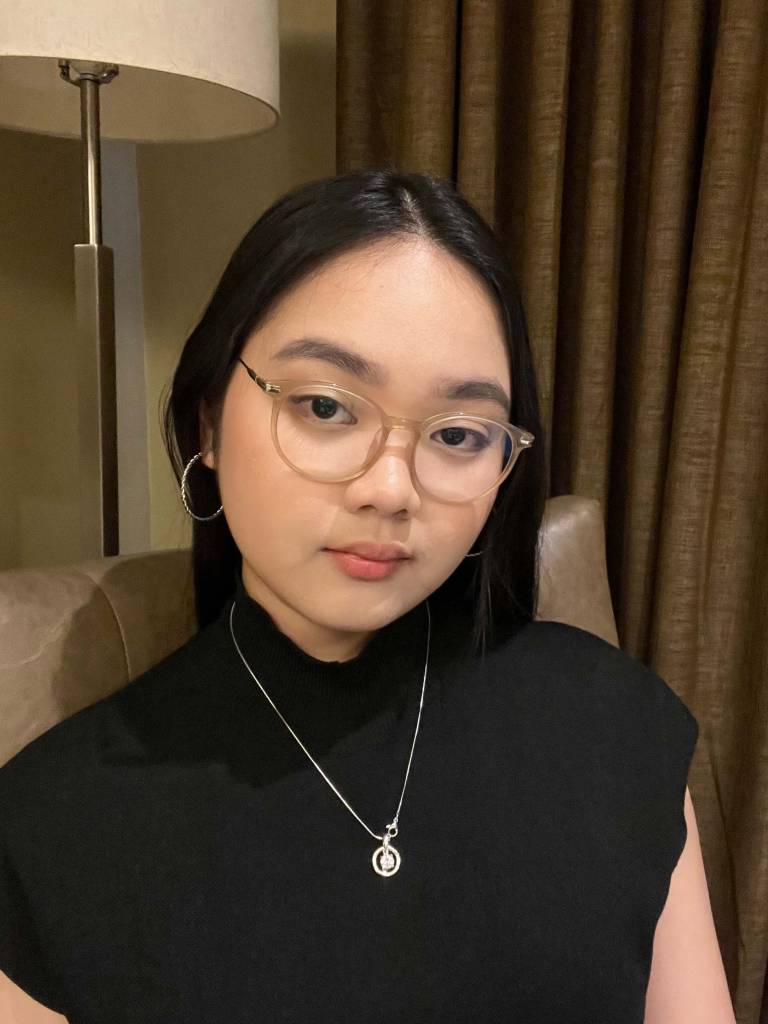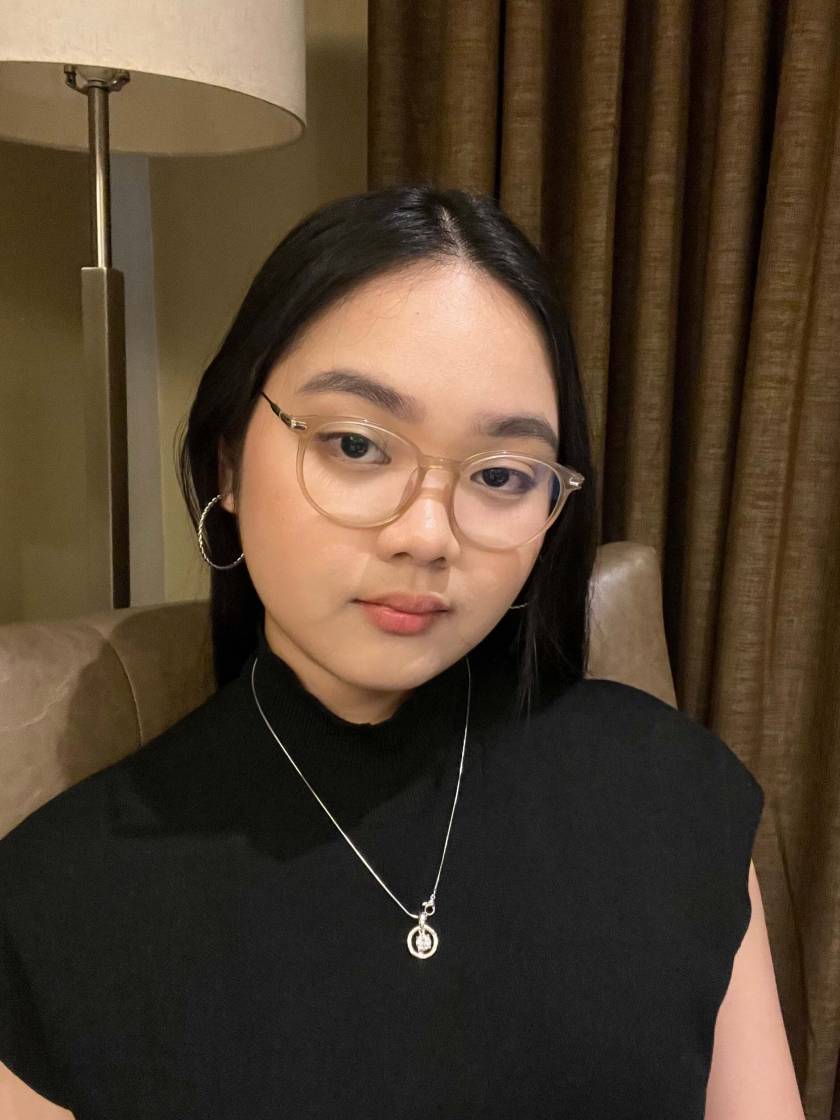 Allie Delos Santos is an experienced content writer who graduated cum laude with a degree in mass communications. She specializes in writing blog posts and feature articles. Her passion is making drab blog articles sparkle.
Allie is an avid reader—with a strong interest in magical realism and contemporary fiction. When she is not working, she enjoys yoga and cooking.