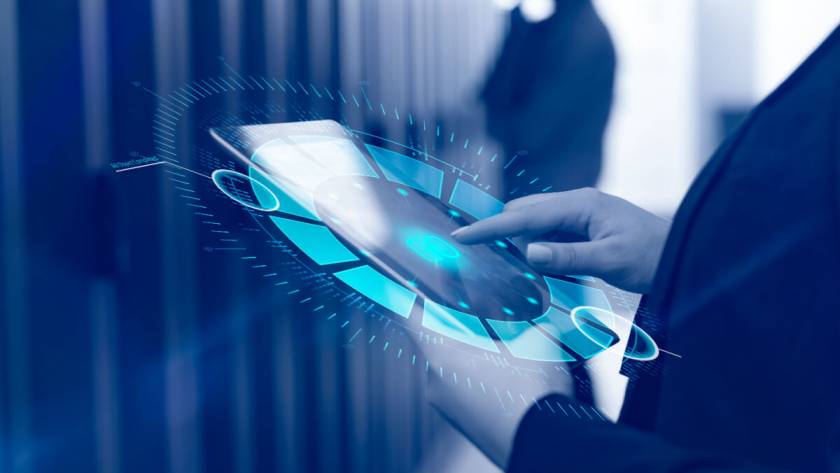 Written by Joyce Ann Danieles
Nowadays, businesses rely on modern technology to escalate operations. But deploying and maintaining advanced information technology (IT) infrastructures are costly and time-consuming.
IT support outsourcing offers an affordable way to streamline back-office functions without compromising your bottom line. Delegating your non-core IT processes to managed service providers (MSPs) lets you focus on growth-driven initiatives and product improvements. 
To guarantee return on investment, you must understand these three crucial points when contracting a vendor:
What services do MSPs provide?

How do MSPs help businesses?

What factors should you consider when looking for MSPs?
Keep reading to find the answers.
What Services Do MSPs Provide?
MSPs perform various IT-related back-office outsourcing services for small, midsized, and large enterprises seeking to streamline their non-core operations at affordable costs. 
These vendors employ highly skilled, certified technicians to efficiently handle your IT functions. They help you save on costs using a subscription-based payment model; you pay them a fixed monthly or yearly fee depending on the services you need, such as the ones listed below. 
IT Management and Support
Activities involving the administration and maintenance of your IT systems fall under IT management and support. Managed service providers specializing in this function also deliver fast and effective solutions to various technical issues.
Here are the IT management and support services you can outsource to an MSP:
Technical support

uses multiple diagnostic tools and techniques to address technical problems. You can hire third-party agents to support your end users or technicians to handle your daily in-house tech challenges.
A

help desk

is a centralized platform to organize IT support request tickets. Technical support specialists undergo comprehensive training to promptly and effectively assist users facing common IT problems.
Desktop support

experts work on resolving computer and laptop issues. They ensure quick and measurable end-user services via on-site, remote, or self-service options.
Network and server monitoring

involves tracking and reviewing business networks and servers' performance, availability, and security. MSP technicians deploy dedicated software tools to track real-time network and server traffic.
Data handling

means collecting, categorizing, and processing crucial business data. You can

outsource data entry services

as part of your IT management and support agreement with your selected provider to effectively handle your big data.
Telecommunications assistance

covers IT-related services such as troubleshooting and maintenance for telecom equipment. Such systems include phone lines, videoconferencing apps, internet fiber infrastructure, and other communication technologies.
Wireless and mobile computing

uses wireless networks and mobile devices to access collaboration platforms remotely. Managed service providers ensure the smooth implementation of this process by monitoring and sustaining their current status.
Cloud Services
In addition to IT management and support, vendors deliver computing services over the Internet. MSPs oversee the underlying hardware and software infrastructure to ensure users' seamless access to important files, data, and tools online. 
Their cloud offerings include the following:
Infrastructure as a service

(IaaS) delivers virtualized computing resources such as servers, storage, and networking. It allows users to use operating systems, applications, and software tools without needing on-premises infrastructure.

Software as a service

(SaaS) provides subscription-based productivity software systems. These platforms are available through a web browser or mobile app. They eliminate the need for on-premises installation or maintenance.

Platform as a service

(PaaS) facilitates cost-effective software development, testing, and deployment. PaaS vendors offer different development tools and middleware to help users quickly build and operate apps.

Contact center as a service

(CaaS) enables a seamless digital customer experience. This scalable, cloud-based solution integrates multiple channels such as phone calls, chat, and email to connect with users seeking IT support.

Communication platform as a service

(CPaaS) assists companies in equipping their enterprise systems with communication solutions such as voice, messaging, and video chat. This cloud-native service delivery model includes standards-based application programming interfaces (APIs), .NET libraries, and low-code/no-code tools.

Unified communication as a service

(UCaaS) offers a centralized platform for smoother company communication and collaboration. The platform includes enterprise messaging, videoconferencing, telephony, and presence technology.
Managed Security
Aside from IT and cloud support, managed service providers help businesses safeguard their data and digital systems.
The Internet Crime Complaint Center of the Federal Bureau of Investigation (FBI) collected 23,903 complaints related to technical support fraud in 2021 from victims across 70 countries, leading to $347 million worth of losses. 
Many businesses thus rely on managed security service providers (MSSPs) to avoid such threats and high mitigation costs. MSSPs conduct the tasks below to protect your confidential information and virtual infrastructure.
Cybersecurity

safeguards computer systems and networks from hacks, ransomware attacks, and other malicious activities.

Data and privacy protection

involve implementing practical measures to secure sensitive or personal information from unauthorized access, theft, and loss.

Firewall and patch management

set up a computer or network firewall to block unauthorized access while allowing outward communication. The process also covers patch installations to fix security vulnerabilities in software solutions and apps.

Virtual private network (VPN) tracking

means monitoring VPN connections and employing encryption. This process enables secure access to a remote computer over the internet.

Antivirus scanning and mitigation

is when users or providers use antivirus software to trace and remove viruses, malware, and security threats from computers, laptops, and mobile devices.

System maintenance and updating

includes the installation of updated drivers and features to remove bugs on computer systems, software, and mobile apps. Managed service providers ensure such solutions are current to avoid security risks.

Multifactor authentication

applies multiple authentication strategies such as passwords, biometrics, and smart cards to verify user identity for robust data and account protection.

Data encryption

is when IT specialists convert data into a secret code to prevent unauthorized access or interception. This way, your sensitive business and user data remain secure.

Risk management

identifies, assesses, and resolves enterprise IT systems and assets security risks. MSP agents help you develop strategies and procedures to mitigate or avoid cyber threats.

Biometrics implementation

leverages unique physical characteristics such as fingerprints or facial features to authenticate users accessing their online accounts or completing confidential transactions.
IT Consulting
If you need help establishing your in-house tech team, managed service providers offer IT advice and consulting.
The back-office outsourcing services below help you make informed decisions on tech investments, innovations, and security capabilities.
Strategy planning and development.

Contractors and third-party experts guide you in drafting an IT roadmap that aligns with your business needs and goals. This service includes evaluating your existing IT infrastructure and identifying improvement areas.

Infrastructure design and implementation.

MSPs help you develop and use an IT infrastructure tailored to your specific IT needs. The work covers hardware and software selection, network architecture design, and tech deployment.

Cloud computing technique development.

Creating a strategy to leverage cloud services is also part of an MSP's offerings. You can hire their technicians to develop cloud management and migration plans.

Security and compliance.

MSSPs can help if you already have stable IT security policies and solutions but lack the time and budget to handle related compliance paperwork. They perform security and compliance assessments to help improve your IT defense posture.

Business continuity and disaster recovery.

Managed service providers create and implement business continuity and disaster recovery plans. These strategies ensure you can recover your IT systems and data during outages or disasters.
How Can MSPs Help Businesses?
When looking to outsource tech solutions, you must first know how MSPs can help your enterprise grow. You must understand the benefits they offer before signing an official contract. This helps ensure MSP investment returns and improved operations.
Take note of the advantages of working with an MSP vendor.
Reduce Operating Costs
Outsourcing IT-related tasks to third-party service providers lets you cut labor, infrastructure, and real estate costs.
According to Deloitte's Global Outsourcing Survey 2022, 57% of polled executives consider cost reduction as the primary driver of outsourcing. The study states that these leaders usually outsource to supplement their workforce for transactional business and IT activities.
Managed service providers help you generate savings by taking over non-core functions and costly operational necessities such as the ones below:
Execute engaging recruitment strategies and campaigns

Screen, interview, hire, and onboard technicians and IT specialists

Host regular workshops and training sessions

Provide and enable access to advanced IT systems 

Free up office space or allow remote work setup

Streamline repetitive IT-linked processes

Accelerate back-office technical problem resolutions

Repair and maintain IT infrastructure
These contractors cut operating expenses by offering different monthly or annual payment options. Depending on your current needs, you can choose between a subscription or a long-term contract. They typically implement these pricing models.
All-inclusive

– a flat fee covering all IT-related services

Per-user

– a fixed per-user charge determines the total cost

Tiered

– a payment option for providing technical assistance based on demands

Per-device

–

a service plan for each managed device

Monitoring-only

–

a bundle for IT infrastructure management and tracking
Provide Access to Certified Professionals
MSPs employ a diverse pool of skilled IT professionals. These specialists undergo frequent training and certification programs to effectively and quickly resolve tech issues facing your back office.
Furthermore, managed service providers ensure contractors know the latest outsourced IT trends and industry developments such as digital transformation. Such in-depth knowledge enables these professionals to accurately and remotely perform their tasks. 
Entrusting your IT functions to outside professionals lets you focus on enhancing your core business offerings and initiatives. These experts also provide market insights to guide your in-house team in making informed decisions to boost your bottom line.
Optimize Advanced Technologies
Accessing up-to-date tech solutions is one of the most crucial benefits of IT outsourcing. As more transactions are made online, the demand for instant and precise resolutions also grows. Many businesses thus use advanced technologies to meet such requirements.
The problem is that deploying and maintaining modern software and hardware entails significant funding, time, and effort.
Artificial intelligence (AI) and robotic process automation (RPA) tools

Computers, laptops, and smart devices

Security and operating system updates

Business productivity and collaboration applications

High-speed internet connections
As a result, companies of all sizes rely on third-party technicians to optimize such equipment without spending more. MSPs provide and use these technologies to streamline repetitive and tedious tasks. 
Here are a few use cases to illustrate the point:
Use AI and RPA for automated tech support ticketing.

A cloud contact center platform enables an omnichannel help desk service.

Data management software allows for better user information monitoring and analysis.

Leveraging security systems leads to stronger data and privacy protection.

Online user portals provide self-service options for IT and technical support.
Deliver 24/7 Support
Managed service providers can also deliver round-the-clock IT support, thanks to the technologies and skilled experts discussed above. Your in-house teams and end users can receive support whenever and wherever needed with 24/7 capabilities.
Help desks

allow end users to automatically generate tickets or receive quick responses when seeking technical assistance. This centralized hub lets them connect with live agents anytime via their preferred communication channels.
Remote monitoring and management (RMM) tools

enable third-party teams to track the status of your IT systems. These solutions help simplify and speed up the detection and resolution of random tech issues.
On-call technicians

are trained and paid to respond to urgent problems outside regular business hours. They offer services and engage users through a dedicated phone line or online portal.
Self-service options

optimize AI and RPA to deploy chatbots, interactive voice response (IVR) systems, and automated email ticketing processes. These solutions provide instant replies to common inquiries at any time. 
Improve Scalability and Productivity
MSPs enhance your efficiency through multiple technological and labor benefits. Their advanced solutions automate and escalate repetitive IT assignments. Third-party tech experts' ability to provide speedy and accurate output adds to the advantage of outsourced IT solutions.
Moreover, MSP vendors scale your operations. They adapt to your needs and changing demands. They consistently adjust their operational strategies to achieve smooth task implementation as you focus on growing your enterprise.
Boost Job Satisfaction
Working with managed service providers lets you improve job satisfaction for your in-house team. Because you save on costs and delegate tedious IT-related functions to outside professionals, you can give your in-house staff the following enhanced benefits:
Competitive income that matches day-to-day workloads

Safe and comfortable office space that provides peace and relaxation

Effective workforce training and engagement programs that foster camaraderie and upskilling

Reduced daily burdens to enable work-life balance

Remote and hybrid work setups that give flexibility to workers

Improved incentives that motivate good work performance and employee retention
Prioritize Core Business Functions
MSPs have the in-depth industry knowledge and can execute cost-effective techniques to quickly resolve tech problems. You can thus entrust them to handle your IT-related tasks while you prioritize your primary business processes.
Choosing the best MSP vendor lets you focus on upscaling your core competencies and growth initiatives. Since the vendor already has skilled technicians and relevant infrastructure, you must pay them monthly or right after service.
Strengthen Security and Compliance
Trusted managed service providers guarantee strong security and compliance measures. They strictly adhere to rules and regulations to protect sensitive data.
Furthermore, vendors use sophisticated cybersecurity software to defend your enterprise against threats. They also conduct regular compliance reviews to ensure you follow industry and government policies. These critical measures allow you to avoid high threat mitigation and sanction expenses.
What Factors Should You Consider When Looking for MSPs?
After knowing what an outsourced IT provider is, its different services, and its benefits, you must learn how to pick the MSP that best meets your business strategies. This way, you ensure your potential MSP vendor's growth targets match yours without overspending.
So as you hunt for your ideal tech support vendor, note that it must:
Have a good market reputation,

Hold high credibility ratings,

Have a clean service history,

Offer cost-efficient service pricing,

Employ a skilled and certified workforce,

Deploy advanced technology and infrastructure,

Be scalable, flexible, and transparent,

Value service quality,

Be up to date with the latest market trends and innovations,

Have a strong security posture, and

Comply with critical government and industry standards.
Launch a call for IT support outsourcing bids upon finalizing your criteria. Also, seek feedback from prospective candidates' past clients or colleagues. Doing your due diligence gives you more insights when screening and narrowing down your choices.
Once you find the right MSP, schedule a virtual or in-person interview before signing a service-level agreement (SLA). Here are some questions to ask when selecting a partner for technical support:
How long has your business operated in this field?

What types of clients have you managed?

How do you achieve quality service?

How do you handle multiple IT services?

How much do you charge for long-term contracts or subscriptions?

How do you maintain workforce certification and advanced IT equipment?

How do you observe and address security risks?

What channels do you use for communication and collaboration?

How long is the onboarding process?

Do you allow for an easy opt-out if our company terminates the SLA?
The Bottom Line
MSPs provide various IT services to smoothly run your back-office tech functions. They let you prioritize your business development initiatives while handling your non-core processes effectively.
But you must pick the best service provider to attain long-term benefits such as expanded cost savings and continued revenue increases. You thus need to develop criteria when looking for your ideal MSP.
Now that you understand what these vendors do consider hiring Unity Communications to reduce your IT tasks. The award-winning BPO contractor prioritizes service quality while offering cost-effective support.