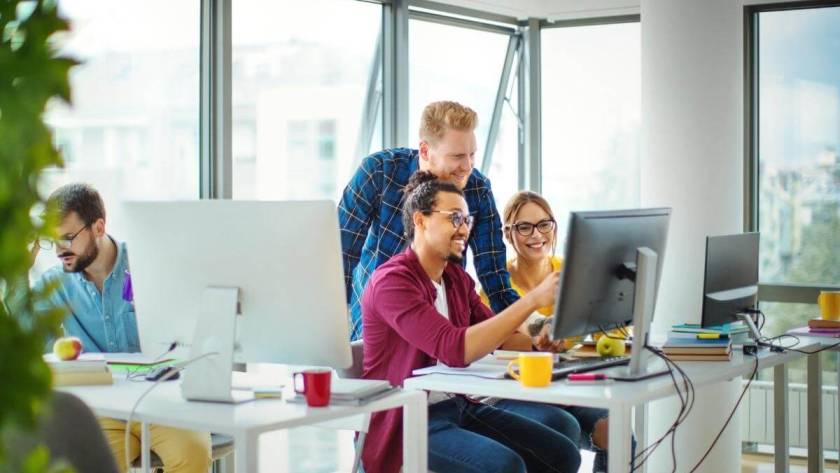 Written by Allie Delos Santos
Companies are having difficulty finding skilled IT professionals this year. According to a report by the Society for Human Resource Management (SHRM), every time a company replaces an in-house employee, it spends six to nine months' worth of an employee's salary. 
Under current circumstances, firms are turning to business process outsourcing (BPO) companies to help them solve or prevent this problem from arising.
This article discusses what an outsourced IT provider is, what it does, and how IT Support Outsourcing can help businesses like yours. Read until the end of this piece to learn more.
Source: shrm.org
What Does an Outsourced IT Provider Do?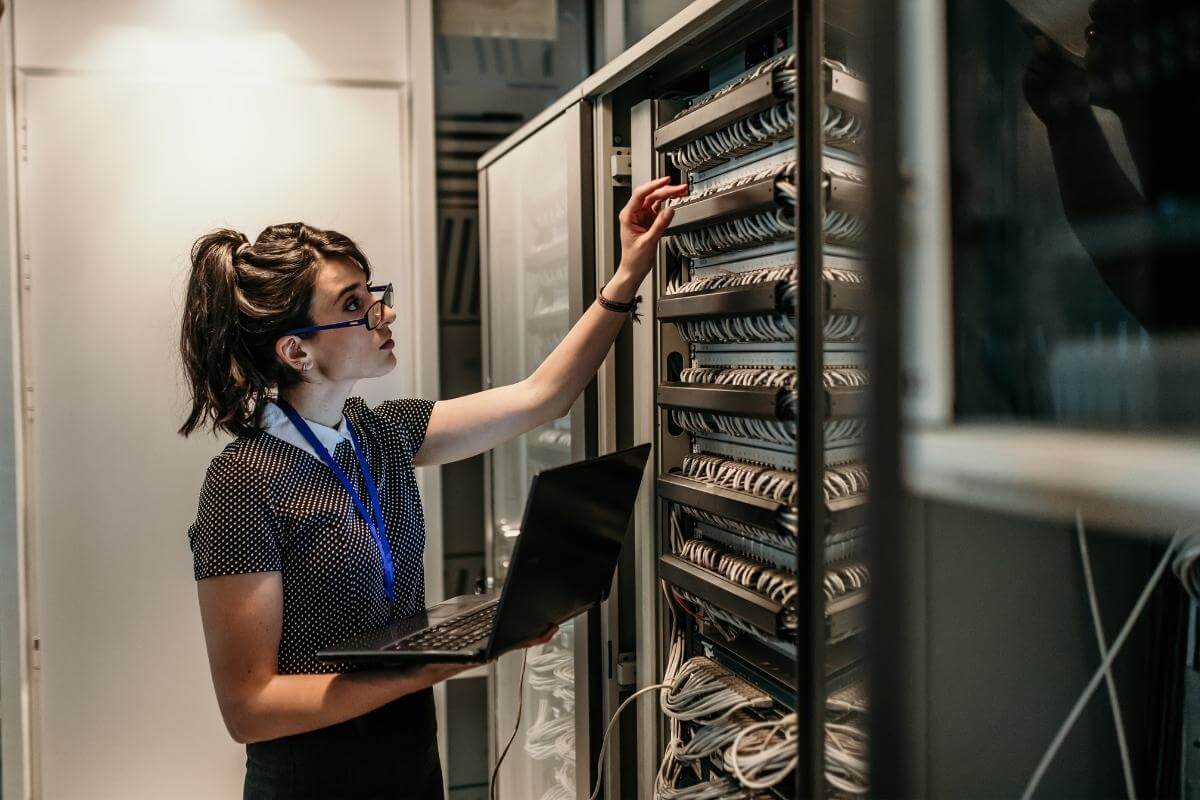 Outsourced IT services are not just break-fix solutions. A break-fix technician charges an hourly rate to examine and troubleshoot a problem in your hardware, software, or network resources.
This type of service seems cheaper because you spend money only when you encounter a problem. But it can get more expensive in the long run. Break-fix services have no incentive to work quickly or provide a permanent solution because they earn more if they take longer to repair a problem.
On the other hand, an outsourced IT provider partners with your business. It monitors your networks and servers regularly for a fixed rate. You can rely on an outsourced IT provider not only to fix problems as they arise but also to keep your networks operating smoothly. 
An outsourced IT provider mitigates threats and resolves issues when they happen, and it looks for permanent solutions to your IT problems. The third-party does all the heavy work. 
Generally, an outsourced IT provider manages the following:
Computer Software
The most challenging aspects of computing for many businesses have to do with software. Computing software can be difficult to upgrade, especially if your staff has varying computer models. Another problem is when the software fails to read on specific devices and requires expensive upgrades.
Failure to regularly update computer software leaves companies' equipment open for attackers. Regular maintenance of antivirus licenses, spyware blocking, and spam blockers across all equipment add an extra layer of protection. The problem is that many companies don't have the resources to oversee the procedure. 
In addition to potential attacks, outdated software does not perform as well. Software developers usually stop providing software support after a few years, which leaves users to handle bugs themselves.
None of these issues have to happen with an outsourced IT provider because it uses the latest technologies. It can handle software testing and updates, so your employees just need to log on and reap the benefit of improved performance.
Additionally, outsourced IT providers handle the troubleshooting of software bugs. They can also provide advice on making the most of your software by avoiding programs that are no longer supported and using the ones with the fewest bugs. 
Computer Hardware
Maintaining computer hardware can be costly. When companies grow, it is harder for them to expand their computer arsenals and IT systems to meet their needs. 
An outsourced IT provider can help determine necessary hardware purchases and proper use of equipment so that a company will not lose track of assets and over-purchase. This can lower the hardware costs of a company.
Unlike insourcing, outsourced IT support also provides scalable solutions. As companies' operations fluctuate, they can scale their equipment up or down depending on their needs.
Common Services of an Outsourced IT Provider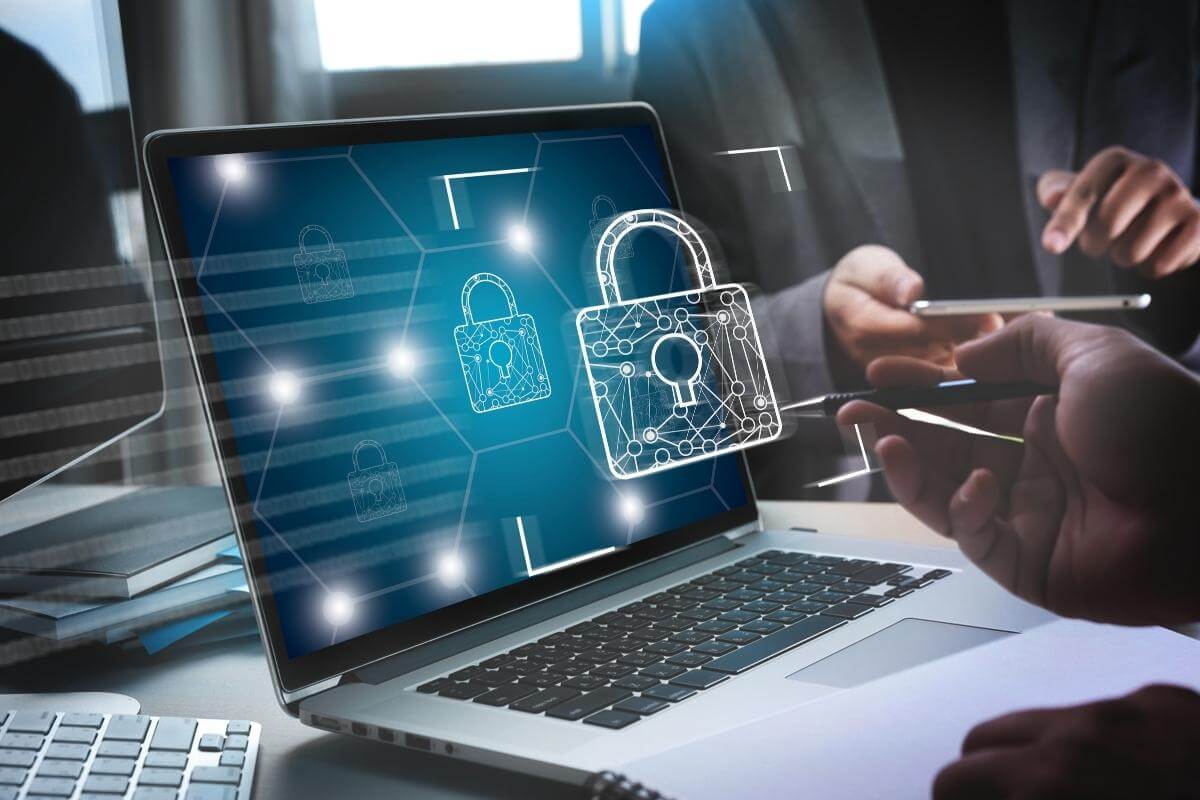 A BPO company that offers IT support can handle many services. Here are some of the most common ones:
Network Security
Nothing can do more damage than a breach of your system. One of the significant advantages of hiring an outsourced IT provider is guaranteed network security in case of cyberattacks. 
BPO companies that offer outsourced IT support services specialize in this aspect and use the latest security measures to stay ahead of hackers. With an outsourced IT provider, you get the benefits of proactive threat prevention, perpetual monitoring, network reports, and maintenance security alerts.
Network Maintenance and Implementation
Updating system programs can be challenging and time-consuming for most small to mid-sized businesses. Companies that outsource IT can delegate system updates to third-party vendors, enabling them to prevent implementation distractions and focus on core business. 
An outsourced IT provider specializes in installing computer networks and software integration. IT support companies regularly handle these types of services. They can accomplish the task in a fraction of the time that in-house IT departments need to finish implementation.
Troubleshooting Support
When problems arise on-site, an outsourced IT provider guides you and your staff through the issue at hand. Whether the situation involves network synchronization or confusion over system updates, your team gains access to support from IT professionals who are well-versed in troubleshooting and solving IT issues.
File and System Backup
Nowadays, most large enterprises keep their files in cloud storage to back up data in case of server or local hard drive failure. Because of the convenience of using cloud storage, many small businesses are now following the example. If companies store data in the cloud, digital files will last for a long time.
An outsourced IT provider manages the server where you store your digital files. They keep it up to date and conduct regular maintenance to keep your files safe.
Other Services of an Outsourced IT Provider
Data Center Management

Help Desk and Tech Support

Database Management and Development

Web Development and Hosting

Software and Application Development

Disaster Recovery

Email Management
Companies That Hire an Outsourced IT Provider

Businesses of all sizes across all industries benefit from IT support outsourcing. The most prominent tech companies today outsourced their development functions during their growth stages. They leveraged the availability of infrastructure and the skilled workforce of an outsourced IT provider. 
Instead of building an in-house team from the ground up to manage short-term projects, they outsource the business functions as a strategic decision to meet sudden requirements while reducing overhead costs.
Below are some well-known companies that have outsourced IT support services:
Alibaba

Mastercard

Microsoft

Google

Royal dutch shell

Cisco

Anheuser-Busch InBev

SeatGeek

Citi

Slack

Amcor

Unilever
Types of IT Outsourcing
An outsourced IT provider offers different services, allowing you to choose the support that best fits your needs. The levels of assistance an outsourced IT support company can provide include:
Online-only IT Support
This type of support is more cost-effective than hands-on support. It matches well with businesses with staff who can handle troubleshooting well. An IT specialist needs only to walk them through the procedure via email or online chat.
Pay-as-you-go IT Support
In this type of support, the outsourced IT provider charges a fixed rate in exchange for reactive IT assistance. Pay-as-you-go services work well with businesses that can maintain their IT infrastructure and require help only in case of emergencies. This is not an advisable long-term solution due to its costs.
Managed IT Support
This involves signing annual or longer contracts with an outsourced IT provider that will proactively maintain your IT infrastructure on your behalf. Managed IT support is a 24/7 service that keeps you up to date with hardware and software upgrades, protecting you from malware and ensuring file backups.
Other Types of IT Outsourcing
Offshore Outsourcing
Offshore outsourcing involves subcontracting tech-related tasks to an outsourced IT provider abroad. Countries such as the Philippines are home to thousands of IT specialists trained to troubleshoot and manage tech support. Offshore outsourcing provides lower costs and tax savings.
Nearshore Outsourcing
Nearshore outsourcing is subcontracting IT functions to a BPO company located in a neighboring country. This makes traveling and communication between you and your outsourced IT provider easier.
Domestic Outsourcing
Domestic outsourcing is the process of hiring an outsourced IT provider based in your home country to deliver tech-support services on-site or remotely.
Cloud Computing
Cloud computing involves a third-party vendor that delivers IT support services through the internet. These services include software as a service (SaaS), infrastructure as a service (IaaS), and platform as a service (PaaS).
Benefits of Hiring an Outsourced IT Provider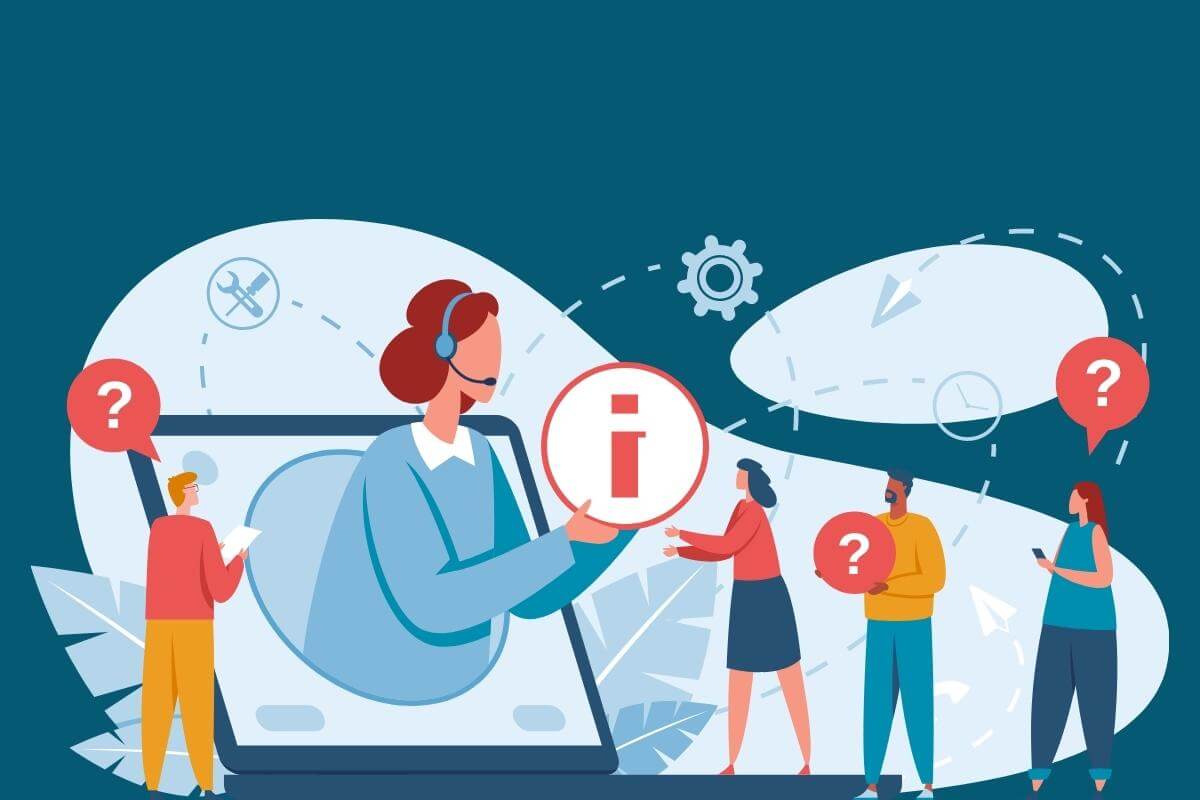 24/7 Remote Monitoring
An outsourced IT provider does not stop monitoring your system when they leave your site at the end of the shift. A reliable IT support company remotely monitors your system 24/7.
The third-party vendor has the best monitoring software to immediately detect and address IT issues, track asset performance, and stop privacy threats before they lead to breaches. This relentless monitoring protects your system from malware, ransomware, and other cyber threats.
Immediate Implementation
Whenever your company needs to implement a new program, an outsourced IT provider can immediately accomplish it. Keeping this process in-house can keep your operations down for days or even weeks on end. But with IT outsourcing, you don't need to pause your operations while waiting to finish the implementation.
Reliable Technicians
The time and resources it takes to get your IT staff up to speed with the details of your IT infrastructure keep you away from other areas of your operations. This can be even more draining if you have a high turnover rate. With an outsourced IT provider, you don't have to set aside time for training or staff changes.
Massive Cost Savings
IT experts demand a high salary because of the complexity and rarity of their skills, which can be prohibitive for many businesses. You can avoid the expenses related to maintaining an in-house IT department and spend more resources on growing your business.
IT support tasks burden organizations that keep an in-house IT department. With an outsourced IT provider, companies can allocate their resources and time to their core strengths.
Active IT Experience
In the world of IT, new challenges arise each day. Isolated IT teams who have spent a long time in the same company typically have a span of knowledge limited to the experiences encountered by that organization.
In contrast, the staff of an outsourced IT provider is more experienced in a broader range of IT problems because it has served various companies across different sectors. Outsourced IT providers take the field very seriously and are always on the ball about matters concerning it. So you can be guaranteed to receive assistance with maximum discipline.
Competent Service
IT is only a secondary or even a tertiary skill set for most businesses. Unless your company directly deals with IT, you can't really measure an applicant's knowledge level, let alone train your employees in the nitty-gritty of your system.
Some large enterprises keep their IT in-house simply because they can afford to do so and they have the resources to hire the best talent. However, most businesses do not have the money or time to employ top-level IT specialists.
With an outsourced IT provider, the playing field is even because it has the knowledge and skills required in big companies. Best of all, outsourced IT companies deliver high-quality expertise at a price that small to medium companies can afford.
Maximize Productivity
When you outsource to third-party vendors, your internal team can focus on more critical aspects of your business. Even if you want to keep an internal IT staff, the outsourced IT provider can take care of all the heavy lifting and enable your employees to work on immediate concerns without network maintenance and security troubles.
The result is increased in-house productivity and streamlined workflows. With an outsourced IT provider by your side, you can focus on your primary strengths and leave technical functions to more qualified personnel.
The Bottom Line

Having an outsourced IT provider working alongside you eliminates the possibility of cyberattacks and network-related downtime. You mitigate the risks, including data breaches and prolonged periods of site inoperability, which might set your business back and ruin your reputation.
Among the most challenging parts of computer technology are compliance issues and the ever-changing laws and regulations both at national and international levels. Part of the responsibility of an outsourced IT provider is to stay abreast of these changes and guarantee that you're always compliant.
Providing solutions to your IT support problems is what we do best at Unity Communications. Instead of simply giving you technical resources, we offer solutions that enable long-term partnerships. If you're interested in learning how we can be of help, connect with our team now.