Unity Communications offers responsive, knowledgeable, and affordable managed IT services.
Take advantage of our proactive approach to managing your IT environments, so you focus on growing your core business. Our IT specialists create, manage, and support your network needs.
We have a large knowledge base that can better respond to your needs than an in-house IT team can for a fraction of the cost.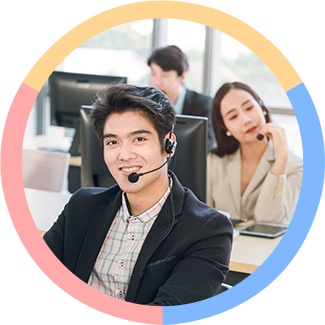 Unity Communications solves and prevents problems from arising within your IT infrastructure so your business can perform at optimal levels without interruption. Our team of IT specialists operates more nimbly than expensive full-time employees. We provide comprehensive solutions ready to be deployed within only a few weeks because of our expansive knowledge base. We manage or co-manage your business' virtual infrastructure for an attractive price.
Unity Communications provides on-demand, highly skilled IT support at an affordable cost.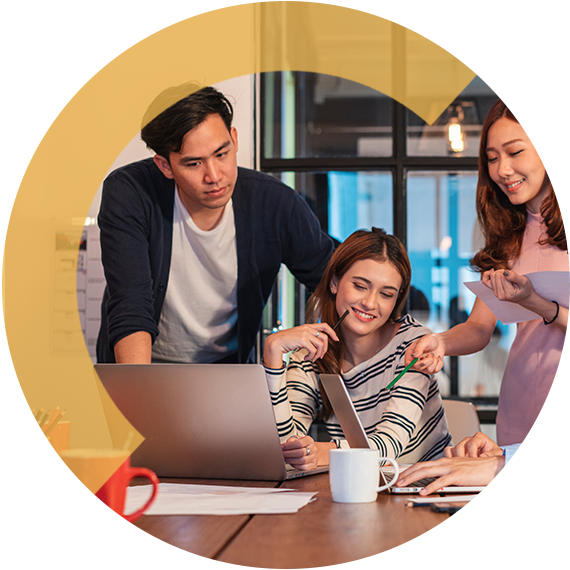 A Proven IT Support Outsourcing Leader
Unity Communications has more than 10 years of experience in IT support outsourcing. Our IT support specialists have varied backgrounds that include software development, systems and network administration, and cloud computing administration. This combined knowledge base meets your varied business IT needs.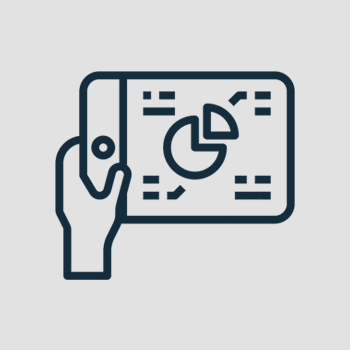 Remote Technology Support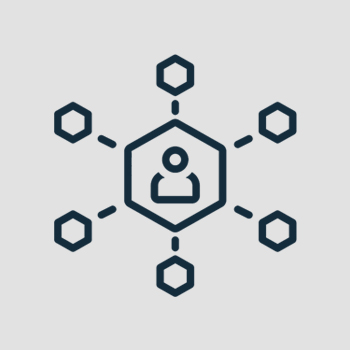 Tier 1-3 Omnichannel Technical Support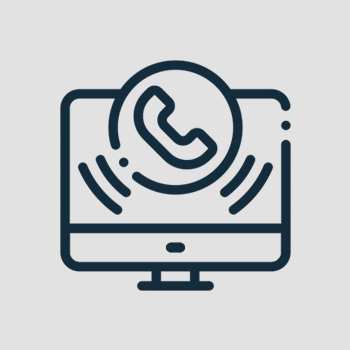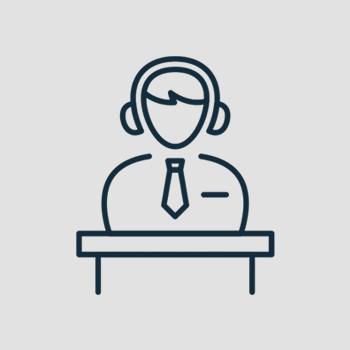 Dedicated Help Desk Support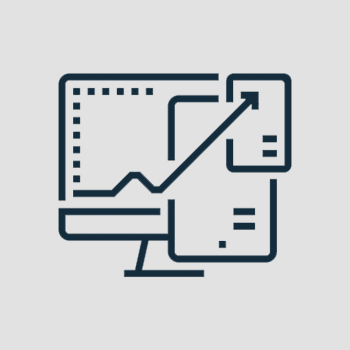 Application Support and Management
Why Do Clients Choose Unity Communications for Their IT Support Needs?
Clients choose Unity Communications because we are experienced, employ highly trained IT specialists, and provide streamlined support. 
Our case studies demonstrate our successful track record working across many industries.
Our IT support specialists undergo rigorous training and come from various backgrounds, which combined benefit your company.
There's no submitting work tickets with us – our IT support specialists provide hassle-free, on-demand tech support when you need it.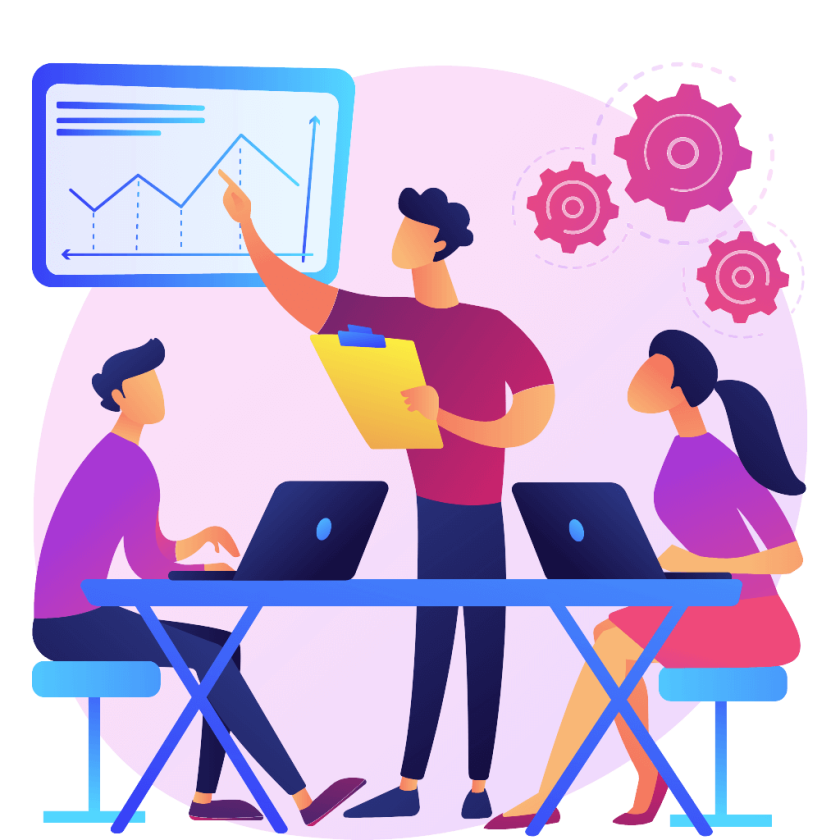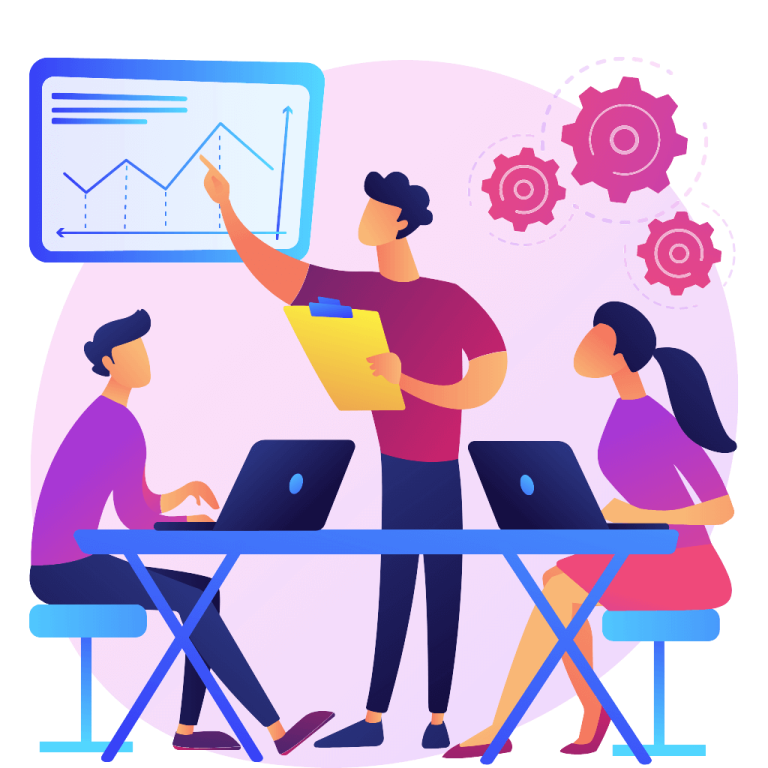 How Do We Provide Superior IT Support?
Flexibility, communication, and cost-effectiveness. Our IT Support Services are available for a variety of needs. We complement or wholly take the place of your in-house IT team. Our IT specialists proactively work to identify and remediate potential issues with your network, systems, and applications. When one of your employees needs one-on-one help, we take the time to understand the problem and collaborate with them to methodically and empathetically solve it. We do all this for a much-reduced price than hiring an IT employee costs.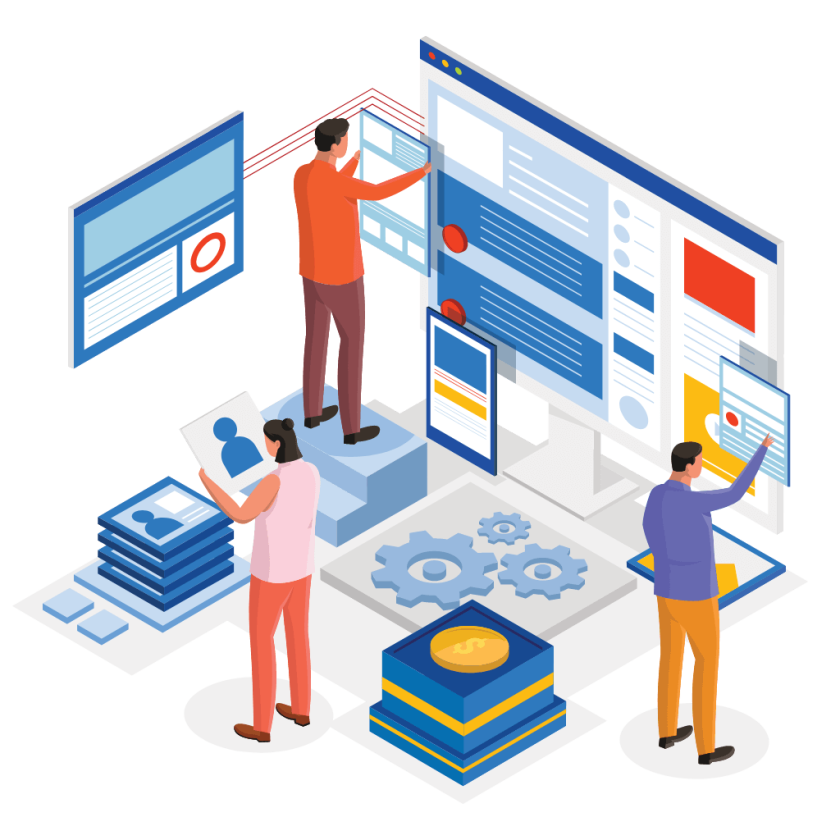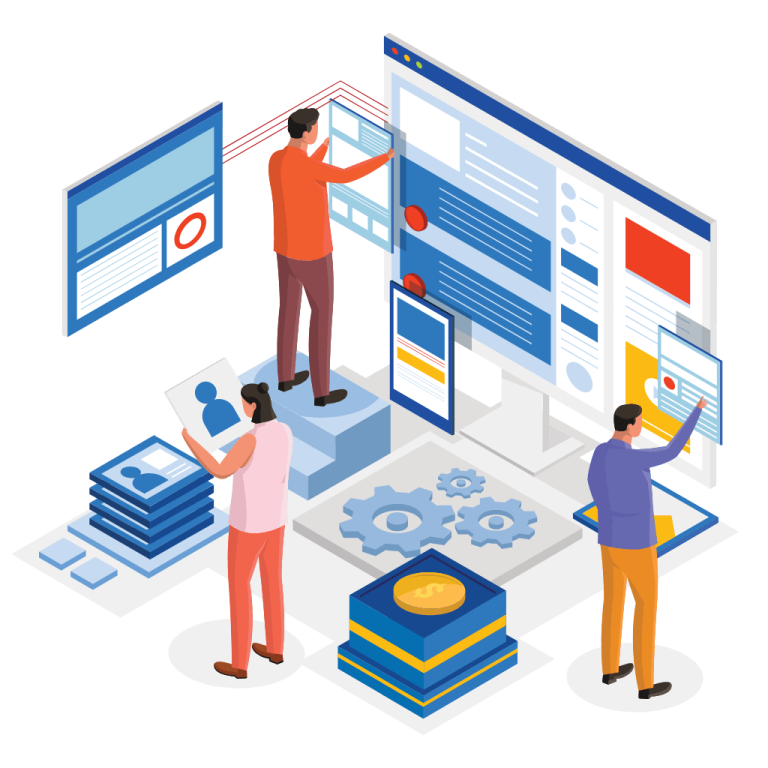 What IT Support Services Should You Consider Outsourcing?
IT support services that you can outsource to BPO companies include network security, network maintenance and implementation, file and system backup, troubleshooting support, email management, disaster recovery, data center management, database management and development, and web development and hosting. At Unity Communications, we also offer application support and management, omnichannel technical support, phone system sales, technical support, and 24/7 help desk support.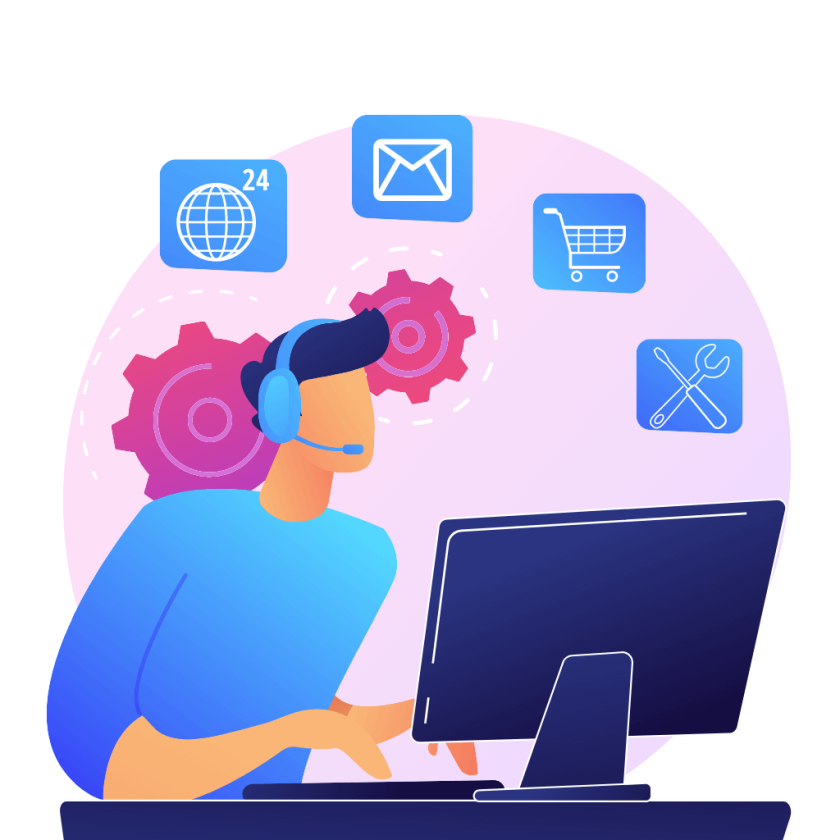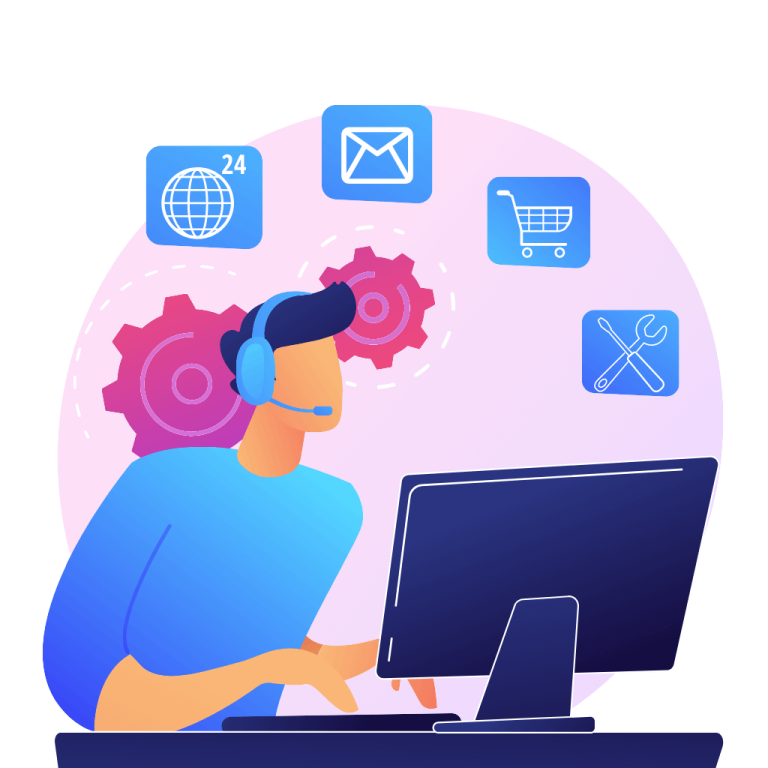 Streamline IT Support with Our Experts
Our round-the-clock monitoring identifies network issues that our rigorously trained IT specialists resolve before you are aware of them. Our help desk is also available on-demand to answer your specific desktop questions. Our large team can more efficiently deploy changes to your network and more capably address multiple IT needs at once than a small in-house team can.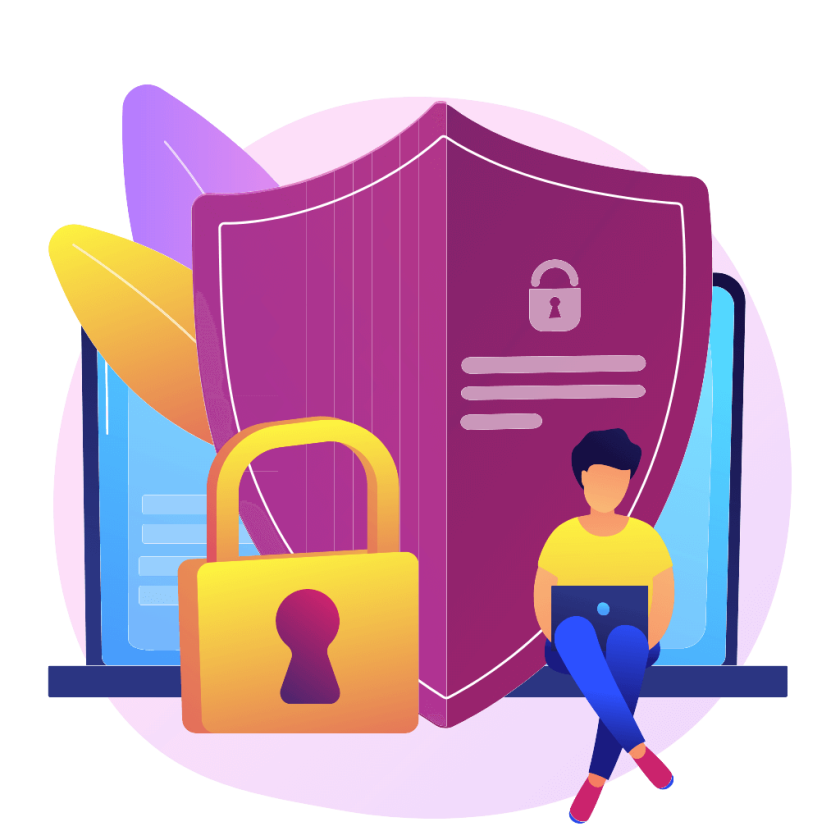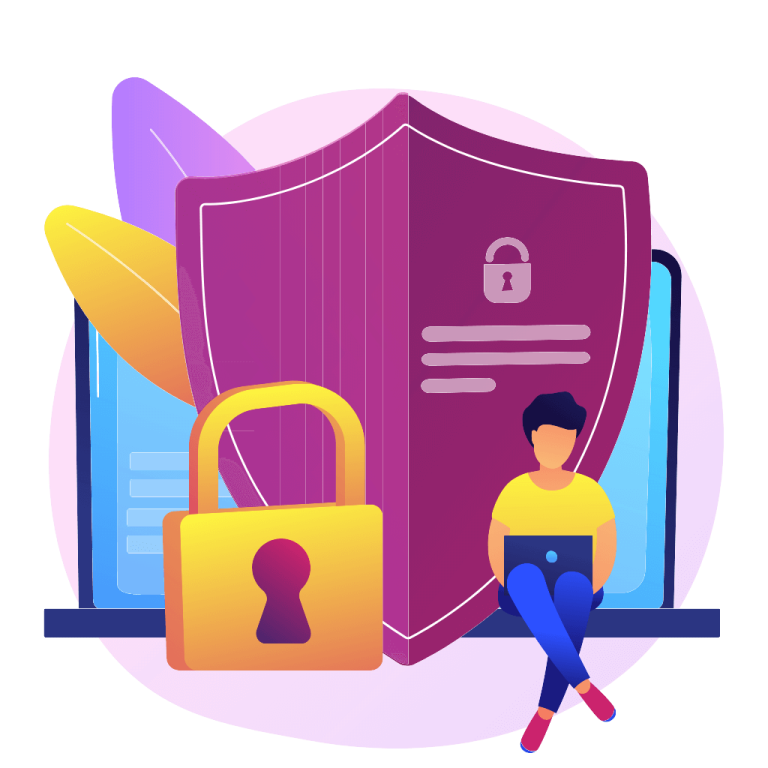 We Eliminate Vulnerabilities and Threats
Unity Communications protects your network and eliminates threats as they arise. We conduct vulnerability scanning to evaluate your cyber defenses and expose any weaknesses in your network. We perform social engineering tests to prevent attackers from accessing your IT assets. We consult with leadership and can provide employees with guidance on best practices to adhere to in our digital world.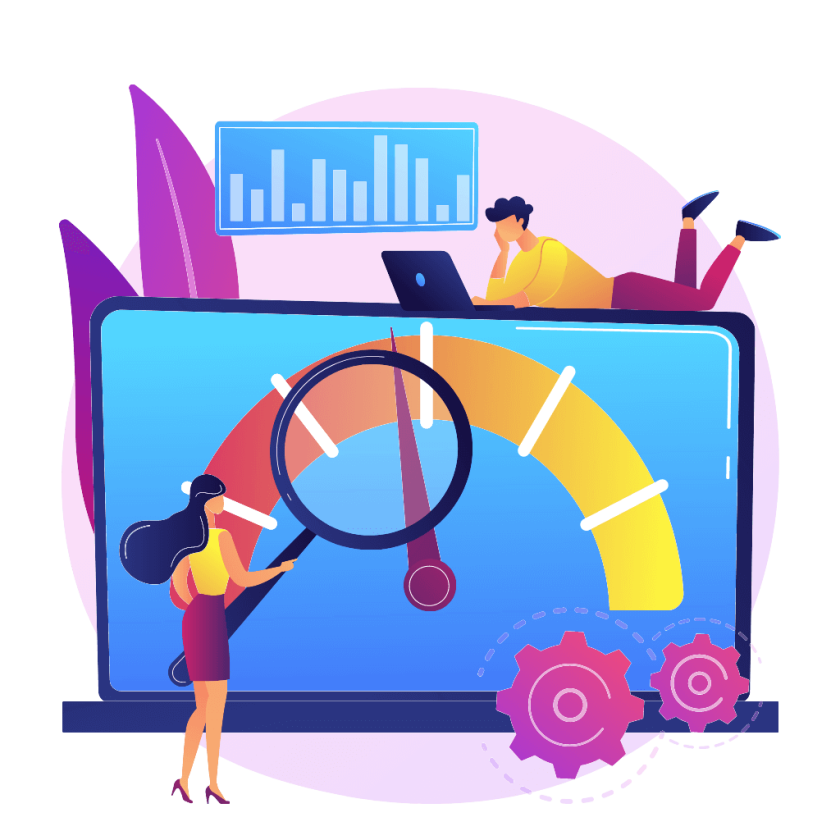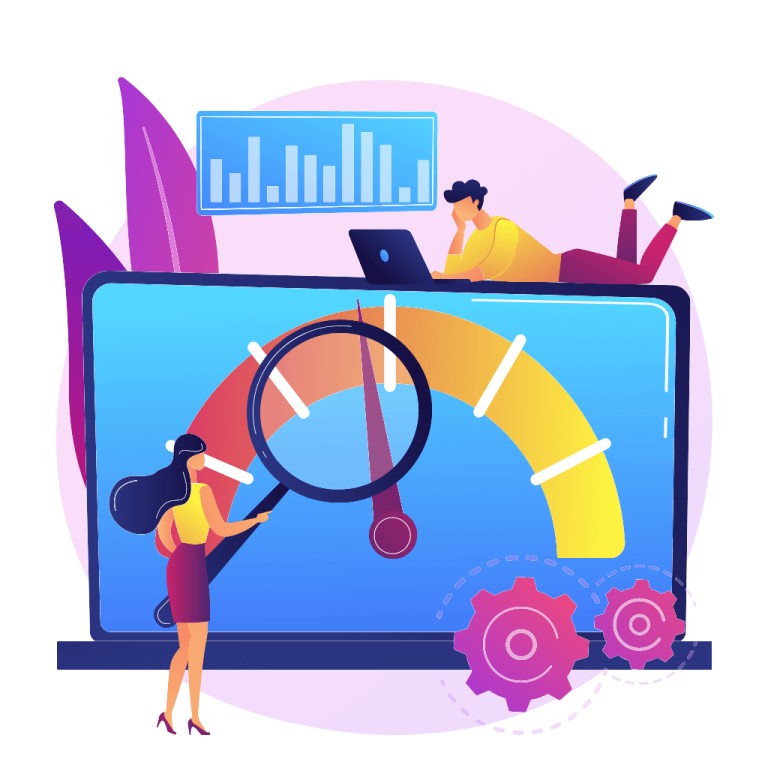 We Focus on Maintenance and Security
 We build and improve your enterprise security, application security, and network security. We audit and suggest changes to your risk management strategy and ensure you adhere to or exceed regulations and standards. We help your team apply security before problems can be introduced by conducting security assessments and penetration testing.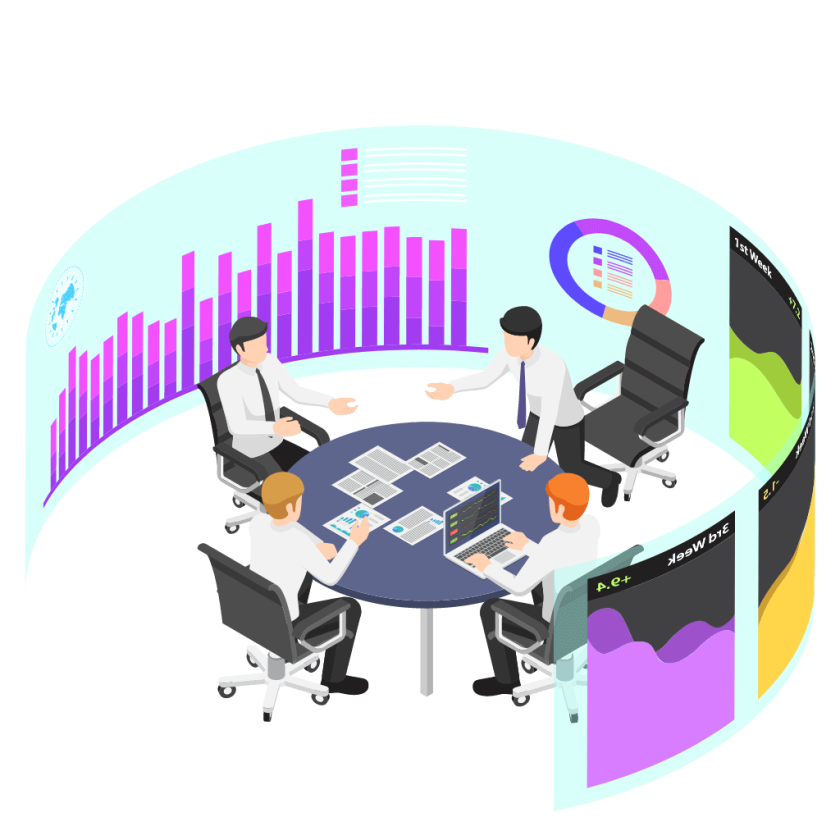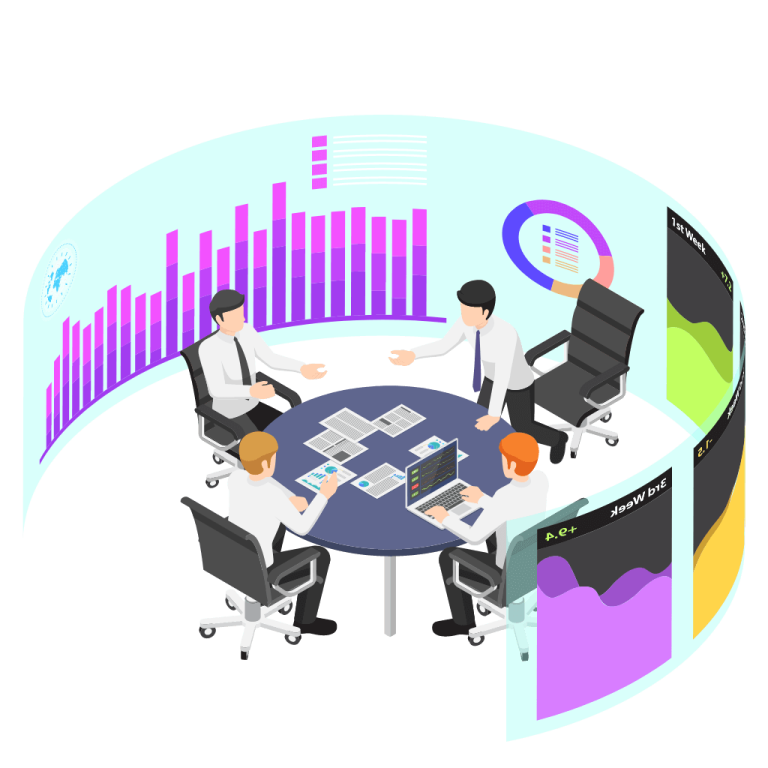 We Are More Nimble and Knowledgeable Than an In-house IT Team
In-house IT support teams are costly, lack extensive training, and move slowly. Unity Communications provides better support at a lower cost. You benefit from the breadth of our experience providing IT support to companies across industries. We move faster than in-house teams can because we can scale our resources to meet the urgency and complexity of your need. You get superior services without paying for a salary or benefits, and never have to worry about us being off the clock or on vacation because we provide round-the-clock support.
IT Support Outsourcing
Case Studies
Check out our case studies to witness how we've successfully helped our clients with their IT support needs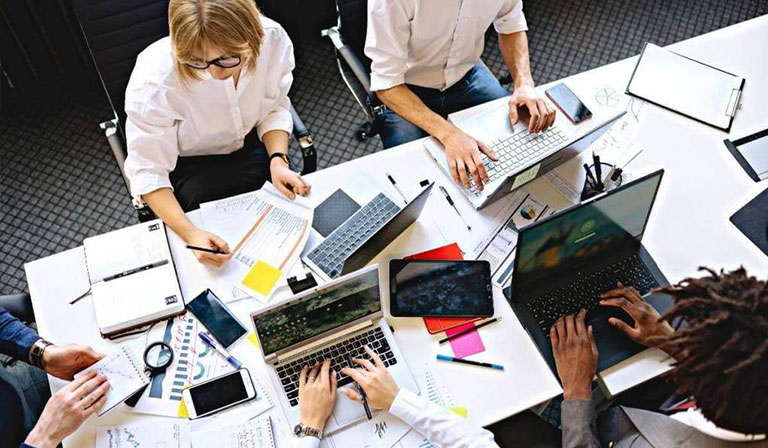 Unity Communication established a 27/4 help desk for helping customers with post-sale and post-lease service questions for an IT company in the U.S.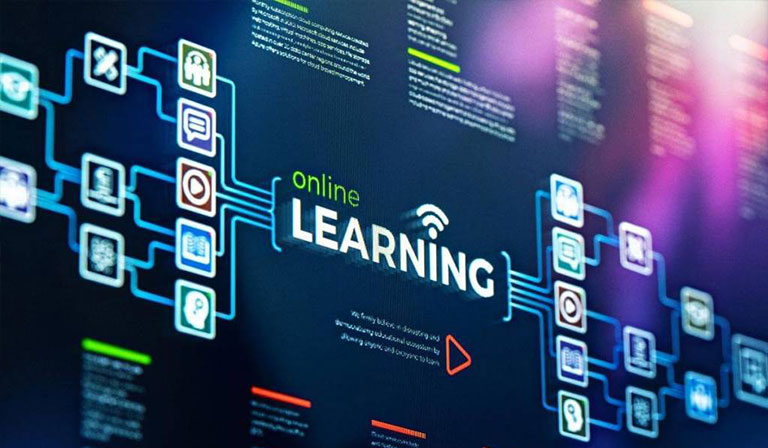 We helped an e-learning company improve its help desk and simplify workflows, increasing user satisfaction and decreasing labor costs.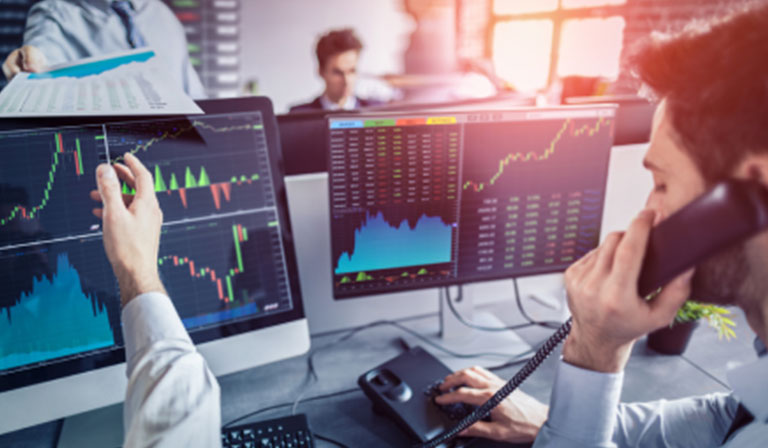 A multinational conglomerate picked Unity Communications as its partner to provide geo-redundancy and improve efficiency, helping secure its market share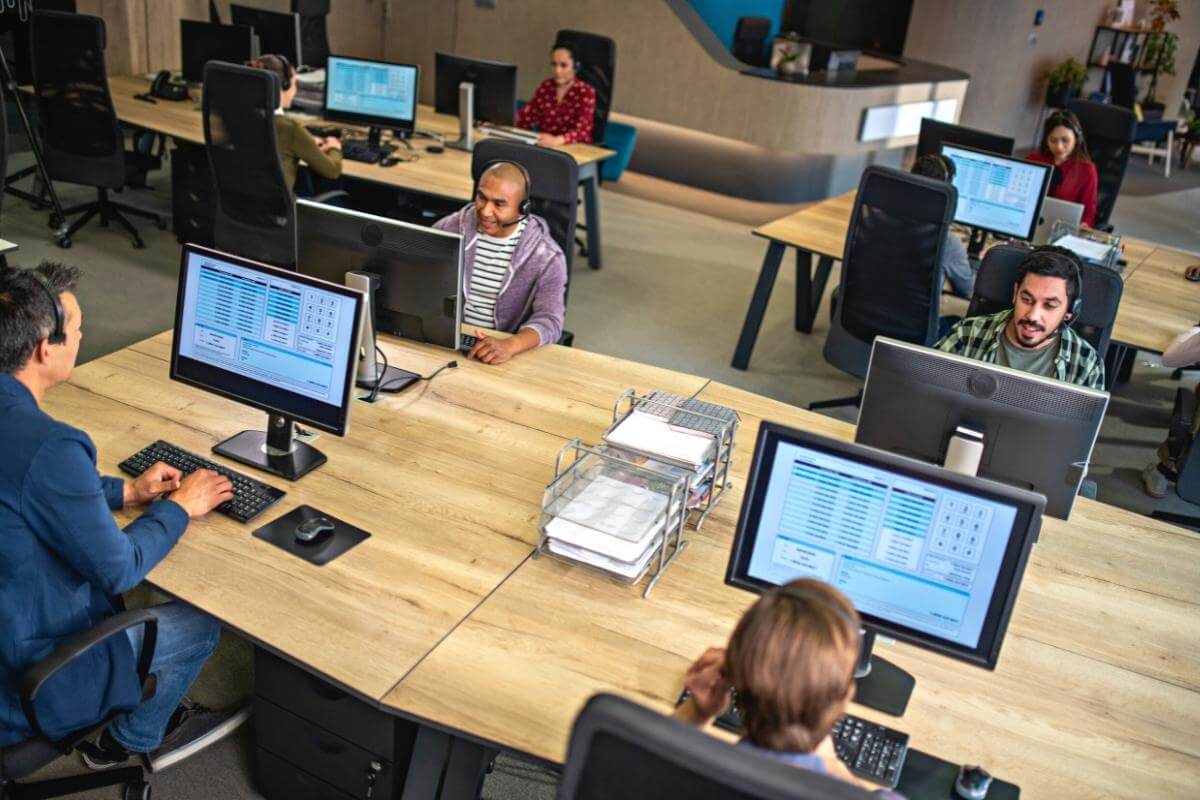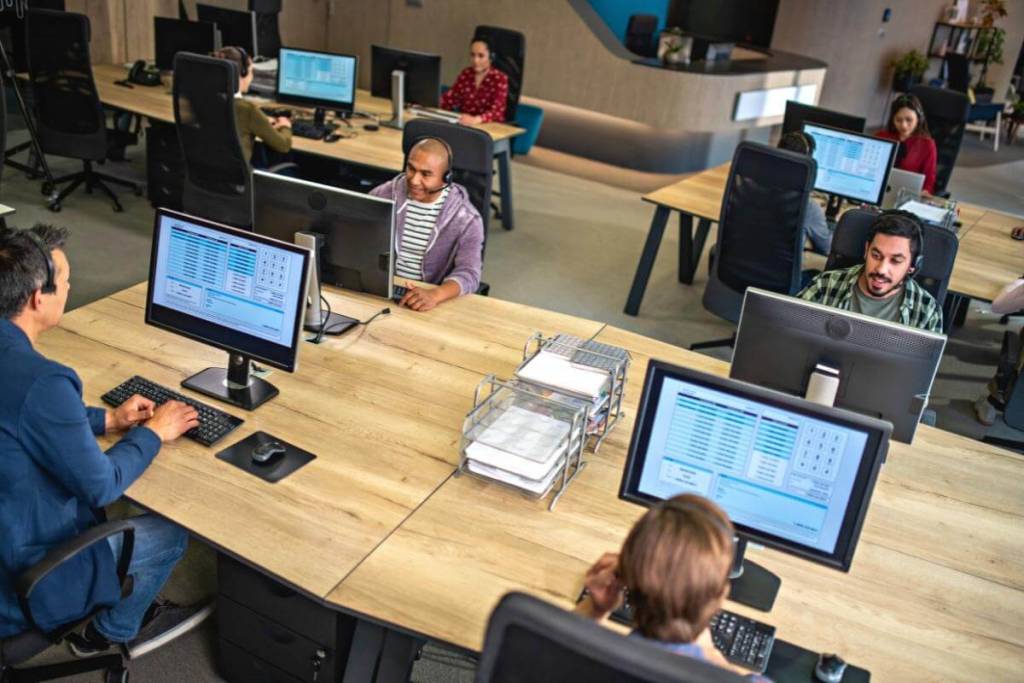 What Is Outsourced IT Support?
Outsourced IT support is the use of an outside company's services to provide help desk support, infrastructure maintenance and upgrades, network protection, cybersecurity, and more to benefit your company.
IT support is critical to both the day-to-day operations and future growth of your business. But in-house IT employees are expensive, suffer from narrow knowledge, and provide limited support to a growing business.
An outsourced IT support services provider gives your business access to more efficient and comprehensive support than an in-house team can at a significantly lower cost. You benefit from our help desk being available 24/7, our team of well-trained IT experts, and not having to pay or recruit costly IT employees.
How Much Does IT Support Outsourcing Cost?
This question is a bit tricky because each company has different needs and requirements. 
Most companies start with a basic service package that consists of remote monitoring, help desk, server management software, updates, procurements, and essential cybersecurity protection. Other organizations have more complex needs such as cloud hosting, cybersecurity requirements, and dedicated on-site assistance.
Managed IT providers that offer customer-facing applications and more integrated line-of-business applications will charge you a higher fee. But you get what you pay for. A more expensive outsourced IT support provider is more likely to deliver high-quality support and resources that your business needs to operate efficiently.
The costs of outsourced technical support services are almost synonymous with the service provider's operational maturity level (OML). The costs should reflect how well the service provider functions. Your IT support partner needs to work with your business to prevent unnecessary IT costs and offer high-quality service for the fees involved. 
If you outsource your IT support to Unity Communications, we offer you a pricing model that you can customize according to your company's needs. With our flexible tech support packages, you pay only for the services you avail of. You no longer have to pay for employee benefits, other infrastructure expenses, and labor costs. 
What Are the Differences Between Tech Support Outsourcing and In-house IT Support?
An internal IT department consists of dedicated tech support specialists who work in-house. They're responsible for solving tech problems when they arise.
Advantages of In-house IT Support
Troubleshooting: You can view the issue at hand. Being able to view the equipment under examination in front of you is a significant advantage when the issue is hardware-related. 
Access to one IT infrastructure: Your in-house IT department works on only one system—yours. The IT support specialists can easily get used to your processes and build a detailed picture of your network. This can help them solve problems faster and more efficiently.
Company culture: You can be selective about whom you hire. You can choose only the candidates who fit your company culture best to improve collaboration and productivity.
Training and education that match company requirements: Having an in-house team means that you can tailor training for them. Continuous training helps your company and your employees grow.
Disadvantages of In-house IT Support
Higher costs: The biggest sticking point when it comes to in-house IT support is the cost of hiring staff. A two-person IT team can cost you upwards of $50,000 a year. It is a significant investment, and you have to consider if it's a sustainable model for your business.
Annual leave coverage: Internal IT teams are usually small. If somebody is on leave or sick, this will affect your levels of IT support. Of course, you can combat this by not allowing more than one person to be absent at the same time, but you cannot control people who fall sick.
IT support covering only 9-5: What will happen if your IT team goes home for the day and you encounter a problem that requires urgent attention? Internal tech support teams cannot report to work outside their shift. If your business is open for long hours, it can be hard to cover all hours with an in-house team.
IT employee replacement: Problems also occur when IT support staff resign. You must replace them quickly to maintain the level of IT support your business needs. But doing so takes a long time.  
One IT employee not knowing everything: Internal IT teams have a vast knowledge of their own business IT, but their knowledge and skillset are often limited to what they have experienced within
those boundaries. When taking on a larger IT project, such as cybersecurity, you will probably need to outsource it anyway.
High levels of trust: People you employ have full access to your networks and business premises. There's potential for this to be a huge security risk. If the information falls into the wrong hands, it can cause lasting damage. 
Conversely, IT support outsourcing allows you to work with an external service provider that looks after your system remotely. Outsourcing gives you the freedom to choose which provider to work with.
Advantages of IT Support Outsourcing
There are plenty of reasons to invest in outsourced tech support. Here are some of them:
More time for your core business: The most significant advantage of outsourced IT support is that you can shift your attention where it needs to be. An external IT support provider like Unity Communications manages your IT on your behalf so that you can focus on your core business.
Access to professional expertise: Unity Communications offers your business access to expert IT professionals who are always ready to answer questions and offer solutions when needed.
Quick IT support solutions: Unity Communication provides remote IT support in short order. With our help desk and remote monitoring system, our highly trained IT support specialists offer solutions to your untimely IT support needs.
Security risk reduction: Our IT support experts at Unity Communications prioritize compliance standards and regulations. When you outsource to us, you eliminate risks related to sensitive information and data breaches.
Employee performance improvement: Our dedicated help desk service improves productivity and minimizes downtime. Outsourcing to us guarantees error-free troubleshooting and better overall performance.
Up-to-date technology: New IT trends are constantly springing up. You remain on top of the latest developments at a fraction of the infrastructure maintenance cost by outsourcing your IT support to Unity Communications. 
IT operating cost reduction: Our IT support services reduce the risks of expensive network problems and tech-related downtime so that you can save more. Unity Communications provides a detailed breakdown of the costs so that you know exactly how much to pay. No hidden fees are guaranteed!
24/7 coverage: A good IT support provider offers 24/7 support. Our help desk is always available, be it 3 PM or 3 AM. You can reach us anytime, no matter the need.
Fountain of knowledge: Our IT support staff at Unity Communications undergo rigorous training to ensure proficiency in information technology. They are more experienced and knowledgeable than an in-house IT support team because they have worked with various companies across different industries.
What IT Support Services Can a Company Outsource?
There are many services that a company can outsource to a BPO company. Here are seven that Unity Communications will offer if you outsource your tech support to us:
Security and compliance: Security is the backbone of any good approach to IT management. Security and compliance are both essential to preventing data breaches. 
Our IT support team at Unity Communications helps you enforce organization-wide security policies, improve auditing practices, and roll out configurations for best cybersecurity practices.
Network management and server management: Your business might face several issues—viruses and system failures, for instance. To protect yourself and stay updated, you must monitor and maintain your hardware and software. For that reason, you need a dependable and secure network. 
Outsourcing your tech support to Unity Communications helps you manage your entire network remotely. We mitigate outage-related downtime using our proactive monitoring system. You rest assured that your operations are running as smoothly as possible. 
Application and cloud management: Businesses need to keep their cloud environments under control to ensure normal operation and avoid jeopardizing security. Migration to cloud computing has numerous financial benefits. 
Our IT support experts at Unity Communications make your transition to cloud computing as smooth as possible. We orchestrate and automate software deployments, secure your software as a service (SaaS) apps, and set up your file-sharing privileges. Working with us enables you to manage single sign-ins for accessing related systems.
Backup and disaster recovery: Loss of data can have a massive impact on your business. It takes a substantial amount of time to retrieve lost data, causing permanent damage to your bottom line and reputation.
With our geo-redundancy and backup recovery, you rest assured that your data is safe from corruption or deletion. We also manage disaster recovery for you and establish a solid recovery plan for speedy reconnection.
Data monitoring and insights: Do you have full visibility into the volume and types of support issues your organization faces? By identifying the trends and vulnerabilities within your company, you can make proactive decisions to improve your organization's security and efficiency.
By outsourcing to Unity Communications, you get full access to a reporting dashboard showcasing relevant data. We offer real-time visibility into end-user requests and determine vulnerabilities within your company.
 Real-time support: The help desk is a crucial part of an IT support department. It's the go-to resource of all employees for service questions and needs, making it a key player in any well-meaning business plan. 
Outsourcing your help desk to us provides your employees with a single source of truth to troubleshoot problems. Our motivated IT support team helps you monitor and respond to user requests and incidents, answer tech-related questions, and manage daily IT activities.
Employee onboarding and offboarding: Onboarding new employees should be an easy and pleasant experience. Offboarding should also be as stress-free. But that isn't always the case. Most of the time, getting all the necessary credentials set up and updating security and access permissions can be time-consuming. But outsourcing can make this easier for you. 
Unity Communications has transformed onboarding and offboarding into quick and easy processes for our clients. We increase employee productivity from day one. We help you give and revoke user access instantaneously and customize access settings across all department levels. 
What Other Services Can a Company Outsource?
The most competitive companies use outsourcing one way or another. Benefits of outsourcing include increased operational efficiency, lower operating costs, higher bottom lines, and better growth opportunities. Unity Communications help you streamline other back-office functions. 
Here's what we mean by that:
Bookkeeping and Accounting
Businesses need to comply with industry regulations and federal laws, which can be challenging. BPO companies such as Unity Communications manage compliance standards for you. We become part of your company that cautiously records your financial transactions and handles your financial matters to ensure compliance.
Data Entry
Accurate, up-to-date business records help company executives make informed decisions, but data entry is a labor-intensive and time-consuming activity. To help you focus on business growth, let Unity Communications handle this task for you. Our highly trained data entry specialists deliver timely, accurate, and high-quality data entry services, helping you reduce operating costs and increase the efficiency and quality of your business.
Administrative Support
Nowadays, you can automate recurring tasks such as sending scheduled emails. But if you don't have enough capital to invest in automation technology, your next best alternative is to outsource it. Back-office outsourcing can help you fulfill a horde of to-dos on your behalf. You can rely on our outsourced back-office services to significantly decrease your workload, improving efficiency and productivity.
Customer Service
Your sales are only as good as your customer service. A single unsatisfied customer can significantly affect your conversion. Customer service should matter to you simply because they matter to your clients. Outsourcing your customer service to a reliable service provider such as Unity Communications is a weight off your shoulders. Not only is the cost halved; but you also have access to professional call takers who resolve customer queries during the first interaction.