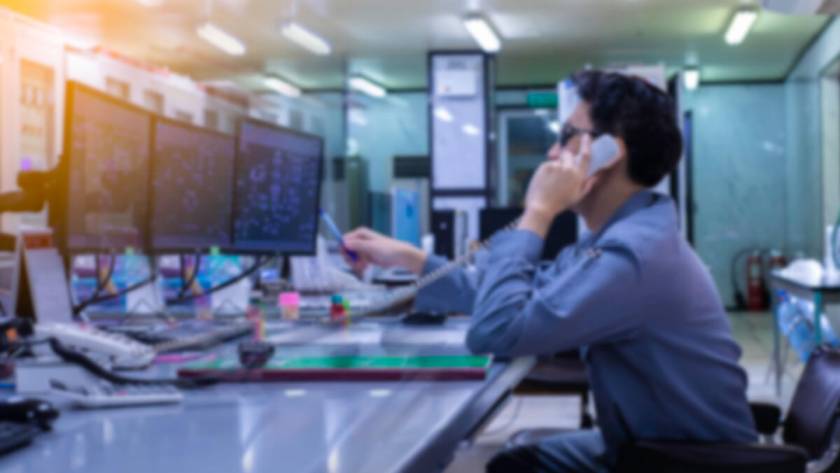 Desktop support management is the process of overseeing the provision of maintenance services and technical support for computer systems in your business. 
This business strategy is not just about maintaining and fixing personal computers in workspaces. It covers upgrading, planning, and supervising all types of information technology (IT) hardware and software systems in your organization. 
If you have limited technical manpower and expertise, hiring an IT support outsourcing provider to handle desktop management is ideal. It will provide an outsourced desktop support manager to take responsibility for and lead a team of IT professionals. 
Continue reading to learn more about outsourcing desktop support management. 
What Are the Benefits of Hiring a Third-party Desktop Support Manager?
Outsourcing offers many benefits for your organization. Such benefits are the main drivers behind opting for this business strategy instead of hiring full-time professionals to do the job. Below are some advantages to expect when outsourcing the job of a desktop support manager.
Cost Savings From Lower Operating Expenses
You need a leader to guide your technical support team and provide specialized solutions within the organization. An outsourced desktop support manager is less costly than hiring an in-house IT manager.  
Extensive experience and capability are requirements for this role. Generally, you need to pay a qualified full-time IT support manager a full salary regardless of workload. On the other hand, you pay a third-party expert only for actual hours worked, saving you money over time. 
You also no longer have to worry about the following expenses when hiring back-office outsourcing services such as desktop support:
Additional equipment, office space, furniture, and fixtures

Social Security, Medicare, and other government-mandated deductions

Retirement or pension plan

Private insurance

Team building, education, and similar training programs or courses
An outsourced desktop support manager helps you reduce operating costs by:
Reducing or removing redundancies

. A manager can assist your business in determining less- or non-productive activities to optimize expenses. 
Dealing with vendors effectively

. A manager can negotiate better prices with main suppliers and other partners on your behalf. 
Making the most of available resources

. A manager uses knowledge, expertise, experience, and industry connections to streamline processes and maximize team productivity while minimizing costs. 
Leadership To Make the Best Decisions 
An outsourced desktop support manager provides regular, objective, and transparent advice or recommendations that serve your organization's interests. 
They are not affiliated with hardware or software vendors or manufacturers. So they can give an unbiased opinion on the systems in the market. Additionally, they can impartially review and test different software and hardware options to make the best possible decision for your company. 
A third-party manager leads the desktop support team, directing them through various situations to decrease risks, limit costs, and meet deadlines. The manager also builds and maintains relationships by communicating with vendors and clients and collecting their feedback regularly, regardless of time and location. 
You can focus on your core competencies when you outsource desktop support management. You spend more time, effort, and resources on high-value and revenue-generating activities. Meanwhile, the IT team handles the rest of the tasks. 
Concentrating on your core competencies enables you to attain these results:
Improved competitive advantage over market rivals 

Enhanced overall productivity and performance 

Significant savings 

Higher brand loyalty and customer retention

Sustained revenue

More flexibility to meet customer needs and demands 

Improved quality, pricing, and features of services and products 

Expanded production capacity 
Flexibility for Better Communication and Collaboration
An outsourced desktop support manager is flexible and can adjust to your needs, time, and conditions. They are available at the scheduled time and chosen means of communication, despite the time zone difference. 
An outsourced desktop support team can remotely work and collaborate. This setup allows a third-party manager to continue performing managerial duties via the internet. At the same time, the desktop support team remotely accesses users' computer systems and digital devices. Diagnosing, troubleshooting, tracking, and resolving desktop issues are possible via a secure online portal. 
When you outsource tech solutions, you can get a manager who ensures the remote IT team's productivity and competency by providing them with proper tools and equipment. The manager also implements straightforward policies for smooth workflow and proper staff conduct. Additionally, they hold regular online meetings to monitor task progress and team status. 
With an efficient outsourced desktop support manager, your remote team can achieve the following: 
Higher financial savings

. Extra office supplies, equipment, furniture, and fixtures are no longer necessary. Remote setups also entail reduced office lease or rent, utility, and maintenance costs. 

Enhanced team morale

. Remote workers do not have to go through stressful and time-consuming activities such as commuting and daily pre-work preparations. Less stress means a better work attitude and higher satisfaction. 
Negotiation To Strengthen Third-party Vendor Relationships
Outsourcing the role of a desktop support manager ensures proper vendor management processes that include:
Selecting the right vendors 

Discussing the terms and conditions of contracts

Negotiating prices, rates, discounts, and payment modes

Minimizing potential transaction risks and violations 

Arranging and tracking online or physical delivery of services or products
Your business saves time, money, and effort with the help of an outsourced IT provider and its desktop support team. The same is true of getting help from an expert desktop support manager. 
A desktop support manager resolves concerns, transactional setbacks, and delivery hiccups by regularly communicating with vendors. The manager understands the vendors because they share the same background and experience, thus simplifying processes. The manager takes care of all the technical complexities.
An outsourced desktop support manager also aids you in obtaining the best possible deals and services. They examine and manage the potential risks when doing business with vendors, including product or service reliability, warranty, safety, and security. In particular, the manager can identify poor cybersecurity measures and possible operational defects. 
Independent mid-level personnel can strengthen your business relationships with IT vendors, suppliers, and other equipment manufacturers. An efficient and prudent manager can help you form amicable and long-term relationships with several business partners. 
Strategy To Help Achieve Objectives 
An outsourced desktop support manager helps you develop and execute short- and long-term IT strategies. They align technical processes with the overall business objectives. They also assist in making proactive and forward-looking plans to identify areas that need improvement and decrease costs in the IT systems. 
A newly hired support manager devotes time to learning the ropes and becoming familiar with your operations, processes, and culture. They then determine and analyze the strengths, weaknesses, opportunities, and threats surrounding your IT platforms. With this insight, they create effective plans and strategies to help you achieve your business goals. 
An effective strategy enables you to:
Gauge success

. It provides you with set targets to compare against your actual accomplishments. This is a way to regularly measure your success and keep you focused on reaching the targets. 
Set a direction

. It provides a clear picture of where to take the company in the next few months or years. You have an exact target to aim for. 
Make better decisions

. You base the choices and resolutions you make on the strategy. This helps you differentiate between good and bad decisions. 
Increase business edge

. An effective strategy helps you stand out from the competition by developing innovative products and services. Staying ahead of the pack translates to more sales and revenue growth. 
Coaching To Empower Employees and Develop Future Leaders
Training in-house IT staff is also part of an outsourced desktop support manager's job. The manager properly identifies members with leadership potential based on close association and measured performance. They then help these future leaders rise through the ranks by providing further training and upskilling. 
An outsourced desktop support manager imparts expertise, experience, and knowledge to selected team members by taking their soft, technical, and business skills to the next level. Coaching, educating, and mentoring your employees are among the competencies of an outsourced desktop support manager. 
Here are the benefits of coaching in the workplace:
Develops leadership

. Your in-house workers know the ins and outs of the organization, including the products, services, culture, and operations. Providing them with coaching and mentoring courses with the manager as a guide encourages them to become future leaders. 
Strengthens manager-employee relationships

. Coaching promotes constant communication between senior- and junior-level workers, nurturing trust between the two groups. Deeper work familiarity improves collaboration and productivity.
Empowers employees

. Coaching gives employees greater responsibility and ownership, boosting their confidence and problem-solving skills. This way, they will be more committed to the company's growth and interested in its future. 
Knowledge To Apply Best Practices
An outsourced desktop support manager has an outside perspective, broad background, and extensive work experience. 
They are well-versed in best practices and can effectively apply them to your outsourced IT solutions. The manager knows the best operational, ethical, and legal ways of doing things. Thus, they find practical methods to deliver the most efficient technical service possible. 
Below are some common desktop support best practices:
Monitor and handle assets

. Technical support helps update all equipment with new security patches for fast problem resolution. It also keeps track of your IT devices, equipment, and resources.
Automate repetitive activities

. Automation expedites basic tasks for an outsourced desktop support manager. They know the right tools to automate routine tasks, allowing the IT team to focus on more important tasks. 
Harness remote support tools

. An independent desktop support manager lets the remote team use the best tools to access users' computers and fix issues. Team members can remotely provide assistance, saving money, time, and effort. 
Record every task

. Thoroughly documenting technical activities is essential. Should similar issues or concerns arise, they can be resolved faster. Sharing new solutions can also improve skills. 
What Are the Drawbacks of Hiring a Third-party Desktop Support Manager?
The potential disadvantages of outsourcing the role of a desktop support manager are not due to the person per se. Instead, outsourcing is a business strategy that encounters problems. Take note of the two possibilities below.
1. Low Privacy and Confidentiality 
You share your private and confidential data with the third-party desktop support manager. This critical and personal information includes passwords, usernames, bank and credit card information, and medical details.
For example, a user contacts the outsourced desktop support team to fix their laptop. If the team cannot remotely resolve the issues, they will have to check the machine in person. Most likely, the laptop contains the user's personal data. 
If the service provider lacks strict data security policies, the private information on laptops might be compromised, misused, or stolen. In contrast, an in-house desktop support team has greater control due to higher accountability. The team members can directly receive complaints in case of privacy issues. 
2. Low Administrative Control 
You might have to give up some managerial control when you outsource IT support roles such as desktop support manager. The third-party team might revise, discontinue, or sporadically use your internal standards, practices, and policies. They use their own systems and procedures to handle the outsourced activities.
Making a profit is the main objective of a service provider, like any other business. Some BPO partners change or modify the targets and rules to manage client processes within the given budget. Additionally, the outsourced desktop support team directly reports to the BPO company instead of you.
What Are the Factors To Consider When Outsourcing Desktop Support Management?
Consider the factors below before outsourcing the job of a desktop support manager. 
Costs: Offshoring, Onshoring, or Nearshoring
You outsource data entry services, technical support, customer service, and human resources to save on costs such as salaries, non-financial benefits, and other compensations. You have the same objective when hiring a desktop support manager from a BPO provider.
The BPO provider's location contributes to the amount you pay the third-party manager in a given period. The different types of outsourcing are offshoring, onshoring, and nearshoring. Let us take a closer look at each one:
Offshoring

. If you are in the U.S., you can hire a third-party manager from a service provider in a distant country such as the Philippines. Labor expenses for qualified personnel are relatively low in these countries. Offshoring can decrease the cost of

back-office outsourcing

services while providing a proficient, English-speaking manager.
Onshoring

. With this type of outsourcing, you recruit a manager from a BPO company in the same country as your headquarters. Some benefits of onshoring are minimal to no time-zone difference and faster service delivery. However, the third-party manager's salary is roughly the same as that of an in-house manager, and you must comply with local labor codes. 
Nearshoring

. This enables you to acquire the services of a manager from a third-party vendor close to your U.S. headquarters. The service provider can be in a neighboring country such as Mexico. The time zone gap is small due to its proximity to the U.S. Local workers are educated, trainable, and fluent in English. 
Below are the average monthly salaries of desktop support managers in the U.S., the Philippines, and Mexico. 
(Estimated Monthly Salary Converted to U.S. Dollars)
Philippines (offshoring)

1,272

Mexico (nearshoring)

2,242 

U.S. (onshoring)

8,300

 
Source: SalaryExpert.com 
According to these figures, the Philippines offers the lowest salary. Contact a BPO provider for further details.
Qualifications: Technical Proficiency, Soft Skills, and Other Credentials 
When hiring a third-party desktop support manager, ensure that the candidate has the following qualifications:
High level of technical support and industry knowledge, background, and expertise in IT systems, databases, security, messaging, Macs and Windows, wired/wireless networking, and

outsourced IT trends.

 

At least four or five years of IT support experience in analyzing, diagnosing, and addressing software and hardware issues

Availability to work on late nights, weekends, or holidays, if necessary 

Exceptional listening skills to comprehend the needs of different stakeholders

Credential for IT operations and support roles, such as CompTIA A+ certification or Microsoft Certified IT Professional certification 

Excellent oral and written communication skills to advance the resolution of technical issues and provide guidance to the desktop support team

Ability to think tactically and strategically to deal with different priorities, demands, and requirements 

Impressive leadership skills to direct, mentor, motivate, and build a team.

Ability to prioritize tasks depending on the fluctuating business, client, or user requirements
To hire a first-rate third-party manager, consider these points during screening and selection:
Technical capabilities.

Recruiting a third-party support manager is a major decision. A candidate with an extensive resume is good, but assessing the person's actual abilities is better. Conduct advanced technical oral, written, and manual tests to know whether the candidate is the right fit.

Communication skills

. Be certain that the applicant can speak and write effectively to everyone in the organization, from subordinates and colleagues to partners and stakeholders.

Conduct writing and speaking assessments to ensure managers can clearly explain problems, ideas, and situations. 

Personality match

. Determine a candidate's motivation, work attitude, confidence, and creativity. Conduct personality tests to measure an aspirant's likability and agreeability. Character plays an important role in leadership and collaboration. 
References: Proof of Character and Background From External Sources
Professional references are a vital part of hiring a third-party manager. A candidate's credentials, accomplishments, and skills might impress you. But you cannot take chances because your IT processes are at stake. Contacting an applicant's previous employers to inquire about their work ethic and performance is a top priority. 
Requesting references is not for formality's sake, particularly in a sensitive and senior-level role. A candidate might have overstated their qualifications or failed to disclose facts that could be detrimental.
Check references to gain better insights into the aspirant's abilities, skills, and knowledge from previous employers who worked directly with the candidate. 
Here are some tips for benefiting from reference checks:
Gather post-screening information

. Get input from the employees who interviewed the applicant. Inquire about their issues or concerns regarding the candidate and what more they want to know about the person. Their insight allows you to ask previous employers relevant questions that confirm or get more details. 

Identify the right person as a reference

. To avoid wasting time and effort, determine whether the reference contacts are appropriate beforehand. If you want to know more about the applicant's strategic skills, contact former superiors.

Reach out to the previous subordinates to measure the candidate's management capabilities. 

Ask specific and open-ended questions

.

When interacting with a reference, ask clear questions about the candidate, such as if the person would be effective in the position offered. Open-ended queries are also a good way to learn more about the candidate. The reference will provide detailed answers instead of simply saying yes or no.

Get more sources

.

If you think the current references are insufficient, check the candidate's online professional profiles, such as LinkedIn, to acquire more sources. 
The Bottom Line
Now you have learned more about outsourcing the job of a desktop support manager—the benefits, drawbacks, and factors to consider when hiring. 
We hope this blog can serve as a starting point and supplement your outsourcing plans. Remember that a third-party manager and desktop support team can help you succeed if you follow best practices. 
Outsourcing desktop support processes is about serving, helping, maintaining, and satisfying customers or users. The right manager can assist you in building a strong and long-lasting relationship with various stakeholders.