Written by Joyce Ann Danieles
Remember when employees used to get sore fingers from typing information technology (IT) support inquiries or scrambling from one platform to another to process requests? 
Such disorganized help desk activities are a thing of the past, thanks to the software as a service (SaaS). Along with IT support outsourcing, SaaS has made help desk processes more efficient and economical.
If you are still wondering if an outsourced SaaS help desk is worthwhile, this article is for you. Read on to find out why this solution is worth your money. 
Nine Reasons To Purchase a SaaS Help Desk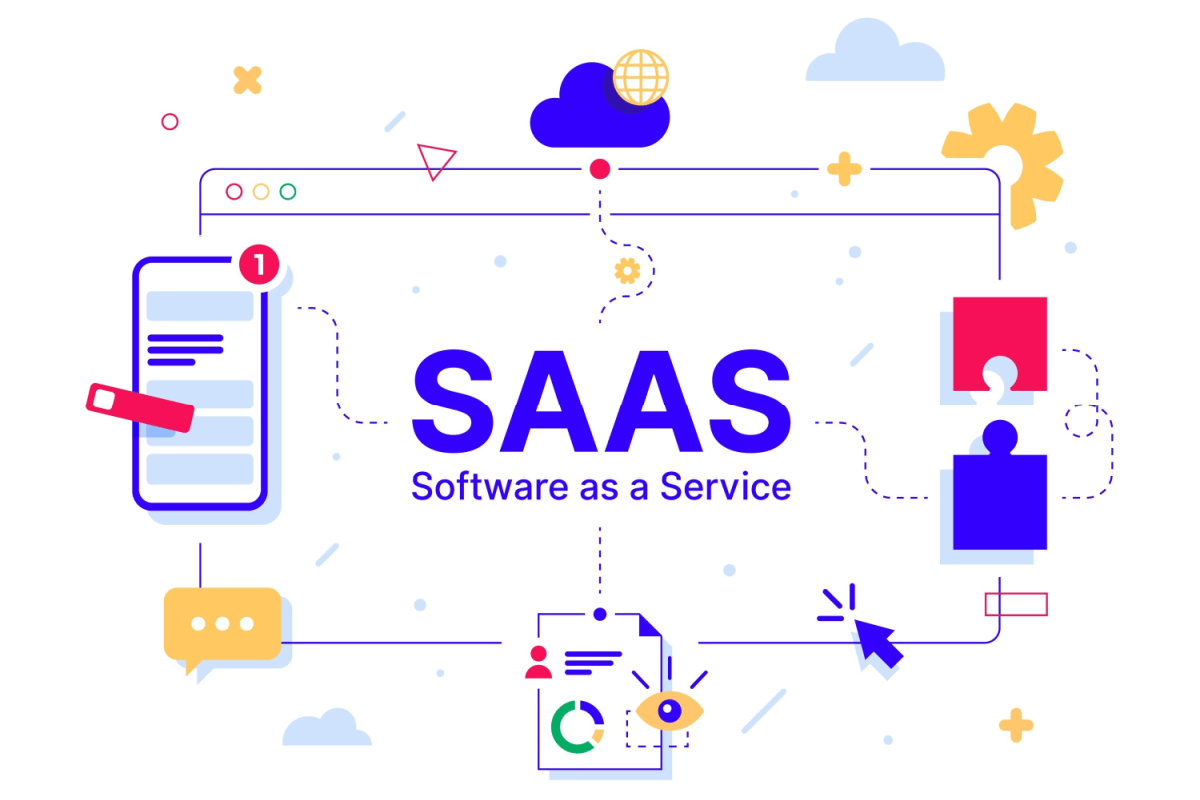 Unlike on-premises technical support equipment, a SaaS help desk needs only a high-speed internet connection and smooth operating systems. Agents use this cloud-based software to automate responses to repetitive IT service requests. The platform also simplifies data access for quick problem resolution.
As part of outsourced IT solutions, a SaaS help desk provides many benefits, ranging from cost savings to more robust data security. 
Let us go over each benefit in detail. 
1. Cut Infrastructure Costs
Acquiring an outsourced SaaS help desk lets you reduce expenses on technology and infrastructure. 
In the past, you had to use different platforms to handle IT support requests from employees and customers. During the early days of providing technical assistance, these scenarios occurred daily:
Voice calls take place through telephones.

Customers and agents exchange messages via text messaging and email.

Consumers or agents fill out paper-based request forms.

Agents manually input customer data into word processing software. 

Transaction receipts are printed.

Support employees in sorting and organizing inquiries using spreadsheets.

Technicians heavily rely on physical tools to fix technical issues.

IT specialists resort to home visits or in-person consultations for repairs.
But since the introduction of the SaaS help desk, many businesses have experienced workflow improvements on top of significant cost savings.
The platform requires only an up-to-date computer or laptop and fast internet to be fully implemented. Moreover, you do not need to purchase separate software to meet your technical support requirements. 
A SaaS help desk hosts the following capabilities on a single dashboard:
Omnichannel: integrated calls, email, chat, and social media

Customer relationship management (CRM)

Artificial intelligence (AI) and robotic process automation (RPA)

Chatbot and interactive voice response (IVR)

Automated ticketing system

Data analytics and reporting tool

Workforce management

Cloud services

Knowledge management

Antivirus and security

Collaboration tools
Most back-office outsourcing service providers offer the platform through a flexible subscription-based model with monthly or annual payment options. Based on your needs, you can pay for all or some of the features necessary for agents to:
Seamlessly respond to customer inquiries through any channel;

Let requesters provide their information digitally;

Collect and organize data and feedback quickly and more accurately;

Send paperless transaction receipts, follow-ups, and status reports via email; and

Provide predefined troubleshooting guidelines and problem resolutions.
Apart from a SaaS system, service providers also let you hire skilled third-party agents temporarily or permanently. This helps you reduce labor costs because you no longer need to recruit and train new staff. 
2. Set up and Access With Ease
An outsourced SaaS help desk is easy to implement and use. Following a comprehensive digital guidebook, companies can set up the software with or without vendor assistance. Outsourced tech solution providers also prepare easy-to-understand instructions for creating user accounts. 
Given that you can access the software on the cloud, you need only workstations, an internet service, and headphones to start using it. 
Even if your employees work remotely, they can access the platform anytime and anywhere. And if they are like the 62% of employees who feel more productive when working from home, that means better work output for your business. 
Using SaaS help desks assists agents in boosting their productivity and completing their tasks effectively. Team leaders can monitor agent performance to maintain or improve service quality while teleworking. 
3. Free up Office Space
Because an outsourced SaaS help desk eliminates the need for on-premises technology such as a server, you do not have to invest in extra office space. Instead, the vendor hosts your data on its cloud server. 
Help desk software contains all the tools and capabilities crucial to provide superb front- and back-office outsourcing services. You can fully implement remote or hybrid work settings.
4. Enhance Scalability and Growth Strategy
Purchasing a SaaS help desk aids in scaling your IT support services. At the same time, you can focus on improving your business development strategies. 
The platform allows you to customize your approach to technical support. Vendors keep their cloud software offerings aligned with the latest outsourced IT trends and customer demands. So you can be ahead of the market curve by using all the SaaS features.
Even if you hire fewer in-house or third-party contractors, help desk software can streamline your operations. It allows you to expand capabilities and add functions as needed. This capacity helps you retain top-notch service quality during off-peak or peak seasons.
However, note that you will encounter issues with the platform from time to time. Expect to run into the following problems while using an outsourced SaaS help desk: 
Downtime due to loss of internet service 

Data breaches and malware attacks

Backlogs and task accomplishment delays

System lag and bugs
As long as you have a well-structured SaaS management strategy, your team does not have to deal with these problems very often. You can also focus on initiatives for improving your IT products and services. These steps help you achieve high customer satisfaction and continued growth. 
5. Integrate Existing Solutions
Most reliable SaaS help desk solutions integrate with third-party software. Such interoperability is possible in two ways:
Application programming interfaces (APIs)

give you wide-scale integration options to combine the cloud software with your existing solutions, rarely used apps, or additional apps not included in the SaaS provider's pre-built packages. 

Customization tools

let you make necessary adjustments according to your changing technical support requirements. Expect the SaaS platform to function smoothly while integrating your in-house software solutions.
Look for a SaaS platform that works well with your existing software solutions to save on technology costs. Because you already have some tools, you do not need to pay for an entire subscription plan. The integration also ensures no data is lost when you fully outsource data entry services and tech support.
6. Record Transaction History
Getting a complete technical support transaction history from a SaaS help desk lets you monitor incidents and changes in customer demands and service preferences. This capability allows you to identify areas that require improvement and do the following:
Address technical support requests and incidents quickly and effectively

Quickly access unresolved customer issues

Review previous customer interactions for follow-ups

Use transaction history as proof for severe cases 
7. Receive After-sales Support
An important perk of having an outsourced SaaS help desk is after-sales support. SaaS vendors know that this service helps strengthen their relationships with client organizations. Further, by providing excellent after-sales support, they increase client retention rates.
In the customer-to-business (C2B) domain, Salesforce reveals that a positive customer service experience urges consumers to stick with the same brand. Consumers might also make referrals and pardon mistakes following excellent customer service.
The same is true for a business-to-business (B2B) transaction; software providers aim to maintain their loyal client base. They do that by providing unmatched after-sales service in addition to robust SaaS offerings. Thus, expect these benefits after partnering with a SaaS provider:
Regular system updates and maintenance 

Free Consultation

Product Warranty

Easy-to-understand support guide

Installation and usage training
Vendors support you throughout the partnership, regardless of whether you are outsourcing a whole help desk team. They ensure you receive SaaS assistance whenever necessary, especially when you avail of a premium subscription to access all features. 
8. Strengthen Data Security
An outsourced SaaS help desk has built-in security tools and capabilities to safeguard confidential customer data. Due to its integration features, the cloud platform allows you to incorporate your existing security solutions, further strengthening data and privacy protection. 
Vendors include the following features to make their SaaS help desk offerings more secure:
Multifactor authentication

Data encryption

Biometrics

Automated malware scanning and mitigation

Data backup and recovery

Data and network monitoring
9. Ensure Compliance
Competent providers ensure their SaaS help desk offerings adhere to industry and government cybersecurity standards. They conduct frequent compliance reviews and third-party assessments for software security and compliance certifications. 
Service providers help you avoid the high cost of violations, lawsuits, and risk mitigation activities by ensuring full compliance. These efforts allow you to focus on boosting your primary and revenue-generating projects. Just know what an outsourced IT provider is and select the best one to maximize the benefits of a SaaS help desk.
The Bottom Line

An outsourced SaaS help desk helps you provide superior technical support services. It also helps you streamline responses to multiple customer inquiries without spending more on labor, technology, and office space.
With enhanced security and compliance measures, the cloud solution allows you to integrate existing systems for cost-effective scalability. They empower your business and allow you to focus on growth efforts. Software vendors even provide after-sales support to help you resolve SaaS issues quickly. 
Now that you know why a SaaS help desk is worth buying consider acquiring the solution from Unity Communications. The award-winning service provider delivers a robust cloud solution to meet your pressing help desk needs and customer demands.