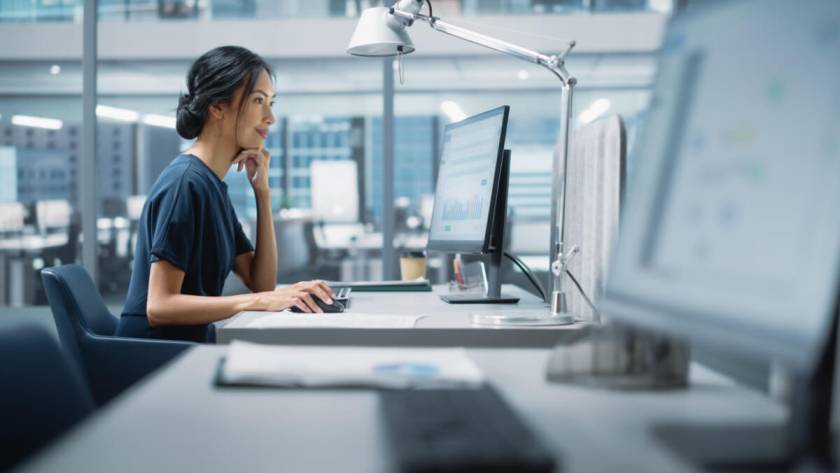 Desktop management is a system for handling information technology (IT) devices in an organization. These IT devices include personal computers, tablets, laptops, and other computing equipment in a workspace. 
This business function specifically manages various aspects of computer hardware and software systems, including repairs, maintenance, upgrades, monitoring, and planning. 
Companies use outsourced desktop management, which is a type of IT support outsourcing, instead of running their own operations in-house. Business process outsourcing (BPO) companies provide this outsourced service. 
Keep reading to discover why companies choose to outsource desktop management. 
Reasons Businesses Prefer Outsourced Desktop Management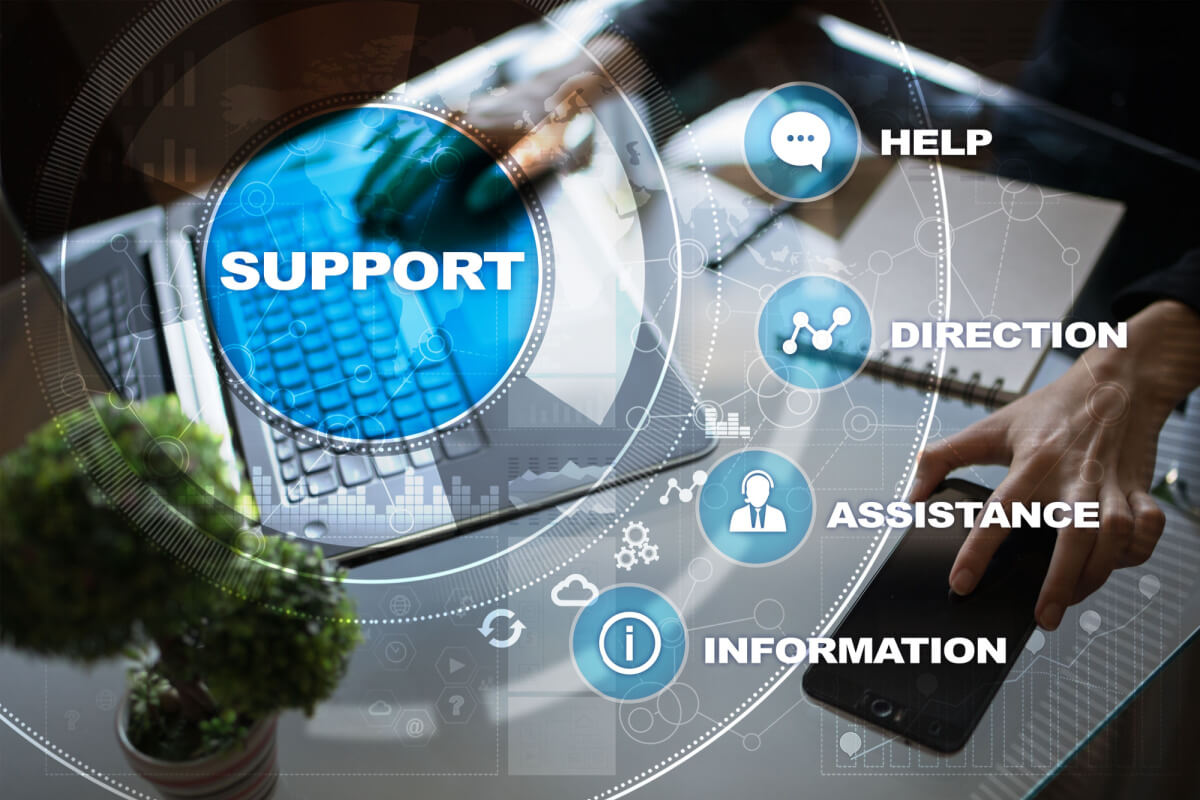 Let us look at the benefits of letting a service provider handle the desktop processes of a company.
Reduced Overhead Costs for Better Financial Health 
Operating expenses decline with outsourcing. Delegating tasks to third-party IT experts helps keep the following costs down: 
Hiring.

Acquiring additional IT staff raises costs. Advertising a vacancy, interviewing candidates, and onboarding new hires require significant funding. A service provider takes care of the whole recruitment process when outsourcing.

Training

. IT support team members must regularly hone their skills and knowledge to stay ahead of technological developments. A service provider pays for expensive training and upskilling. 

Salary, compensation, and related costs

.

In-house IT professionals work full-time and receive fixed salaries whether business conditions are good or poor. Laws also mandate companies to provide regular employees with insurance, severance pay, and overtime or holiday pay. 

Capital equipment.

Large funds are vital when investing in essential equipment (e.g., computer systems and office supplies) for an in-house IT support department. 
Scalable Operations To Control Expenses 
An outsourced IT provider can expand or reduce its capabilities and operations according to its client company's requirements and present situation. It changes the number of contractors, applications, or outsourced processes without disrupting the current workflow, thus making budgeting easier. 
Below are the benefits of scalability:
Cost-efficiency

. Obtain the right number of outsourced IT team members to save on personnel expenses. A BPO provider also helps identify the processes necessary to optimize productivity. 

Shared arrangement

. Allocate tasks between the outsourced desktop team and the in-house department. The external IT professionals tackle repetitive technical tasks, while the in-house unit takes on urgent, high-value assignments. 

Flexibility

. Outsourced activities can quickly adjust to shifting business, user, or customer needs and demands. Promptly adapting to such situations gives a company a competitive advantage. 

Preparedness

. Scalability enables businesses to handle unexpected circumstances without adversely affecting customer or user service. 
Competent Work-from-home (WFH) Team for Better Staff Productivity 
A BPO provider can provide a company with qualified and experienced WFH contractors for outsourced IT solutions.
The following factors ensure WFH technical support professionals are capable and efficient:
High morale

. WFH agents no longer need to travel to the office, which means no more heavy traffic and less pre-work preparation. As such, they experience less stress than their in-house counterparts. High morale leads to higher productivity. 

Reliable communication technology

. Remote workers use effective, quick, and easy collaboration tools (e.g., Zoom and Skype). These applications offer smooth, multipurpose, and simultaneous interactions. 

Sufficient equipment and tools

. WFH professionals use relevant hardware and software systems to help finish their day-to-day tasks. 

Clear remote work procedures

. Outsourced technical support agents working off-site follow stringent and straightforward work policies from the service provider. These guidelines require them to observe proper conduct to promote better collaboration, performance, and productivity. 
Sophisticated Technologies To Drive Operations at a Higher Level
Outsourced desktop management utilizes the latest technologies, platforms, and applications to simplify operations and accelerate performance. 
These advanced desktop solutions are easy to use and help meet user or customer concerns, issues, and requirements. They track what each IT professional does and how well they do it, keeping mistakes and oversights to a minimum. 
Third-party vendors also use cloud-based technologies, such as remote desktop software, to boost productivity and customer satisfaction. The cloud computing platform integrates programs and applications for seamless workflow and communication. 
In addition, BPO providers invest in the following next-generation technologies to direct outsourced operations: 
Robotic process automation (RPA)

is

an intelligent system that performs basic and repetitive activities to enable technical support agents to concentrate on more important tasks. 
The

internet of things (IoT)

is

the interconnection of all computing devices in an organization to make information sharing faster and more convenient.
Omnichannel Communication Features for 24/7 Contact
When companies outsource tech solutions, they can get a full, unified communication system that lets them talk to users and customers anytime, anywhere, using various devices and channels. 
The communication channels included in omnichannel are:
Live chat.

A small messaging panel appears to visitors of a company website so that they can contact a technical support agent.

Social media.

Customers use this to easily interact with other users and post comments, feedback, and reviews. 

Short message service (SMS).

Customers can send short text messages using mobile devices for quick interaction with the technical support team.

Email

. Users can send electronic messages ideal for extensive correspondence and sharing large document files.

Standard phones.

Customers can still use durable

landlines to contact the technical support team.

Voice over Internet Protocol (VoIP) telephony.

Internet-dependent users or customers can contact the technical support team using a VoIP-enabled device.

Chatbots.

These are

smart applications that automatically answer simple and ordinary queries.
Enhanced Service Speed for Higher Customer Satisfaction
Reputable BPO providers can save client companies valuable resources by delivering services and completing outsourced tasks as quickly as possible.
Maintaining a quick response time builds and strengthens customer loyalty and retention, consequently increasing sales. It also leads to increased output for outsourced IT support agents. Higher agility plays a vital role in business competitiveness. 
You can offer speedy service if your third-party team:
Uses chatbots and live chat

. These platforms enable technical support professionals to communicate with multiple customers or users for faster assistance. 

Hits the metrics connected to response time.

The third-party team ensures it manages its goals and hits the key performance indicators (KPIs) that affect response time. 

Has sufficient knowledge

. Well-informed and highly trained IT support agents can quickly resolve issues and answer questions. 
Laser-focused Objectives, Targets, and KPIs To Improve Revenue 
A service provider helps a company attain higher revenue by delivering first-rate services and high customer satisfaction. It prioritizes aspects that mainly contribute to reaching the company's goals. 
Below are some ways a BPO company can help achieve technical support objectives:
Track metrics

. A technical support team regularly checks

important KPIs to ensure it hits targets. It reviews historical and current data to maintain accuracy. It also conducts performance reviews to monitor progress.
Inspire members and compensate top performers

. Team leaders or supervisors constantly meet with members to evaluate their performance. They motivate and encourage agents and award achievers. 
Establish definite, measurable, and attainable targets

. An IT support team regularly sets specific goals with quantifiable but realistic targets. For instance, the team plans to improve metrics this week by +7% on first call resolution, -45 seconds on average wait time, and +25% on

customer satisfaction score

. 
Knowledge of the Latest Trends To Adapt to Changes 
An outsourced desktop management team closely monitors the latest developments to stay ahead of relevant best practices, technologies, work approaches, and outsourced IT trends. 
The team adapts to the dynamic technological and business environment to make tasks less challenging and show customers the company's resilience and flexibility. 
As part of their responsibilities, third-party IT professionals: 
Check on major events.

The pandemic took many by surprise. As such, technology experts have become more watchful and aware of the social and economic factors that can affect the IT industry. 
Track technological directions

. Tech professionals monitor the progress of emerging technologies such as IoT, blockchain, big data, machine learning, and artificial intelligence (AI). 
Monitor global business trends

. IT experts also follow business events that can influence outsourced technical processes, including sustainability, digital transformation, and the growing popularity and use of digital currencies. 
Vendor Negotiation Skills To Get the Best Deals 
An outsourced IT support team can better negotiate with third-party vendors. The desktop support manager leads vendor-related activities. With their experience and wide network, team members can select and transact with the right vendors. In addition, the outsourced team can work out the contract—prices, terms, conditions, and other details. It also monitors product or service delivery.
A third-party team stays in touch with vendors to immediately resolve transaction issues. Dealing with a company's technology partners is easier for an IT support team because they speak the same jargon and share similar knowledge and backgrounds. 
IT professionals can get the best vendor deals and identify the reliability and efficiency of purchased items or services. They build and maintain firm and long-term business relationships with IT suppliers and manufacturers for a smoother supply chain, enhanced operations, and lower costs. 
Different Pricing Plans To Choose From 
BPO companies charge different rates for their back-office outsourcing services such as outsourced desktop management. The outsourcing costs a company incurs primarily depend on the workload, task complexity, and its chosen service provider's experience.
Here are some pricing plans for outsourced technical support functions:
Cost-plus

– fixed payment regardless of work volume

Monitoring only

– charges for alerting and network surveillance services only

One-off cost

– hefty single-time payment for a substantial IT project such as organization-wide system deployment 

Ad hoc fee

– per-project payment with varying fees based on specific tasks

Transaction-based

– payment based on the number of transactions

Per-user flat fee

– payment based on the number of users

Per-device flat cost

– payment computed by the number of devices

Maintenance cost

– charges for the IT system's upkeep only
More Attention to the Core Business To Improve Sales 
Technical processes and other secondary operations are vital for any organization. But the core business takes priority over these secondary processes for a company's long-term survival. Back-office outsourcing frees a company's in-house team from repetitive, time-consuming, and low-value tasks. 
Delegating back-end business functions to a service provider allows a company to spend more of its resources on revenue-generating activities such as intensifying marketing and sales campaigns or launching better products or services. 
Higher revenue from focusing on the core business translates to more disposable funds. This opens more opportunities such as:
Expanding the market for wider consumer reach,

Providing additional employee bonuses and incentives for higher employee morale, and

Improving the quality of customer service for stronger brand loyalty. 
A company's outsourcing partner manages the back-office activities so that the company can concentrate more on its strong suits. 
Proficient and Experienced Team To Boost Productivity 
Companies of all sizes outsource data entry services and other back-office activities to take advantage of outside expertise and skills. An outsourced desktop management team includes specialists, agents, technicians, engineers, and developers. It can resolve technical issues, meet user requirements, and provide services such as basic troubleshooting and IT systems supervision. 
For versatility, an IT support team member must be competent in mainstream operating systems (e.g., Windows, Linux, and Mac), analytical, creative, and organized. They must also be a team player, an active listener, and problem solver.
Moreover, all team members have technical knowledge and experience from their IT degrees and previous employment. Some even enhance their skills and competencies by acquiring sought-after certifications from independent institutions. Examples of accreditations are Microsoft Certified IT Professional and Certified Information System Security Professional. 
Knowledge of Technical Support Best Practices for Maximum Efficiency 
An IT support team is familiar with best practices that are proven effective in increasing business success. It applies these tried-and-tested guidelines to accomplish goals and comply with government regulations and industry standards. Noncompliance with such policies has detrimental effects on their operations and reputation.
Among the benefits of adhering to best practices are that: 
It ensures processes are optimally and smoothly run. You save money, effort, and time if your processes are efficient. 

It fortifies a company's credibility with users, customers, and other involved groups. IT professionals earn the trust and confidence of those they serve and advise. 

It reduces overall expenses. Applying best practices simplifies processes, reducing inaccuracies, delays, and wastage. Fewer resources mean lower costs. 

It is a gateway to creativity. Using the best methods decreases the time and energy necessary to complete the job. This gives a team additional time to innovate and find better ways to accomplish tasks. 
The Bottom Line

Outsourced desktop management is a strategy that helps improve service quality, efficiency, productivity, employee morale, and business growth. But attaining these benefits takes time. 
A company interested in outsourcing must practice patience and diligence. It must also conduct thorough research before making the decision. Although this business strategy is a proven way of helping organizations achieve their objectives, first-timers must judiciously use it. 
At the end of the day, businesses must serve, satisfy, and retain users and customers. The right outsourced desktop management team can rise to the challenge.