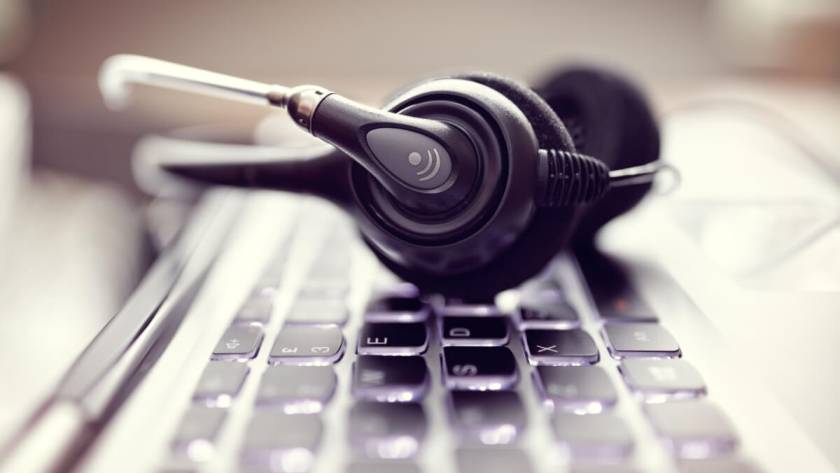 An information technology (IT) service desk is a system that helps keep your business operations running like clockwork. It handles the daily IT needs of your company, end users, partners, suppliers, and employees.
It covers technical tasks, from ticket management and customer service knowledge bases to network outages and planned changes. 
If you plan to implement this system but lack resources, consider IT support outsourcing. Delegating your IT management to a business process outsourcing (BPO) company has proven effective for many.
Keep reading to learn how to outsource your IT service desk.
Ways To Outsource an IT Service Desk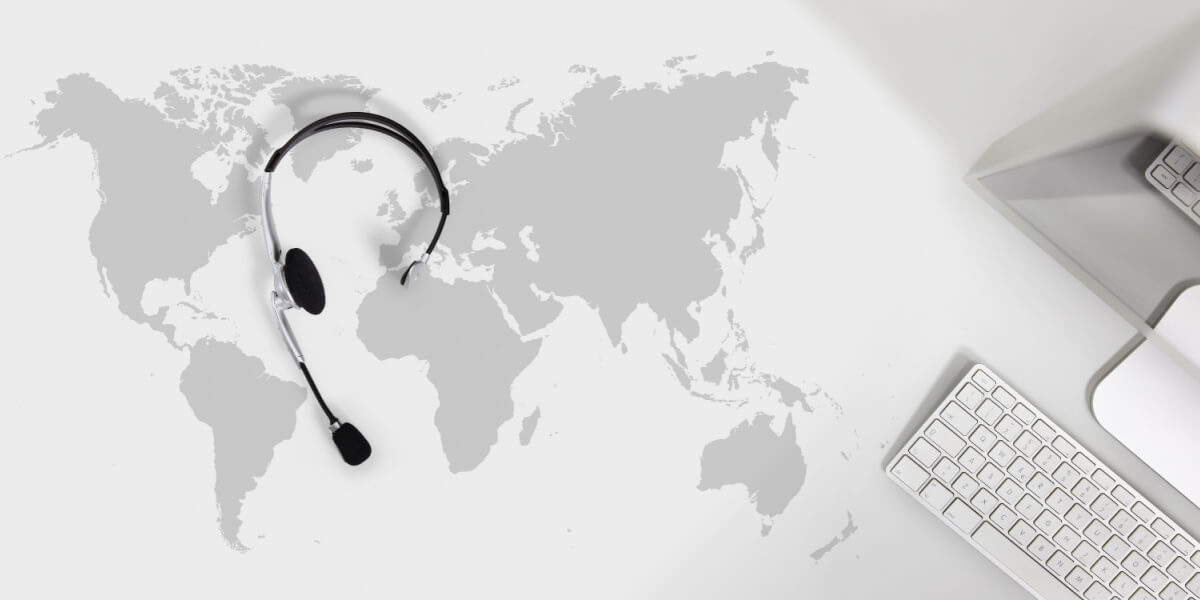 Consider the following important tips before assigning technical processes to a BPO company or service provider. 
Identify Objectives and Business Needs for a Clear Direction
First things first—develop a straightforward and transparent IT service desk plan. Go into detail and determine your goals and requirements. Your stakeholders, associates, and staff can help you understand your main reasons for outsourcing. 
Here are some examples of goals:
To reduce operational expenses and improve overall revenue

To acquire relevant technologies and simplify workflow

To concentrate on the core business and develop new or better products and services
List your specific IT service desk needs after identifying your objectives. Keep the following points in mind:
Determine the appropriate team size

. Base the number of agents you hire on your estimated average workload. 

Pick a type of outsourcing

. BPO providers can be categorized according to their location. Offshoring, onshoring, nearshoring, and onsite are the common types. 
Assemble a Suitable and Balanced Team To Manage Different IT Tasks
Pick an outsourced IT provider employing technical professionals such as agents, technicians, consultants, engineers, and developers. You need a well-rounded team to handle various IT tasks and end-user technical concerns. 
Soft skills are as crucial as technical experience and competency in building and maintaining customer relationships. All outsourced technical support members must be above-average, if not excellent, in written and oral communication. Relevant soft skills include:
Active listening

Problem-solving

Teamwork and coordination

Persuasion

Creativity 

Organization
Ensure that some team members have accreditations and certifications from reputable technology companies or industry associations. Here are some important IT credentials:
Computing Technology Industry Association (CompTIA) A+

Microsoft Certified Solutions Associate

Microsoft Certified IT Professional

Cisco Certified Network Associate
Choose a Tiered Technical Support Unit for Organized Service 
Opt for a service provider with a structured IT support team for a systematic approach to addressing requests, issues, and incidents. 
A three-tiered IT support structure is your best bet when you outsource tech solutions, especially if you are a small organization. If you run a large business, you might want all five levels of technical support: 
| Tier 0 (T0) | Tier 1 (T1) | Tier 2 (T2) | Tier 3 (T3) | Tier 4 (T4) |
| --- | --- | --- | --- | --- |
| T0 lets end users fix product or service issues using self-service features. | T1 deals with common issues, including app reinstallation and password recovery.  | T2 manages technical issues beyond T1's capability.  | T3 handles the most difficult issues, develops new and innovative solutions, and shares resolutions with lower tiers. | T4 supplies and replaces components or whole products and services if they are defective. |
Include Self-service Options To Assist Every End User 
Your outsourced IT solutions are more effective with self-service options. IT professionals, staff, and customers benefit from automated software, online resources, and quasi-intelligent applications that can answer common technical questions. 
Self-service options are beneficial for the following purposes:
Addressing basic and repetitive technical issues 

Helping agents during busy periods by directing less important concerns to online portals

Promoting your products and services to spark brand awareness
Improve your self-service options by adding the following features or resources: 
General product or service information 

Video tutorials 

Virtual assistants

Frequently asked questions (FAQs)

Online knowledge base

Community forum

Automated chat and messaging
For maximum efficiency, your self-service options must: 
Be accessible anytime and anywhere,

Be easy to understand, and

Have sufficient and accurate information. 
Look for Omnichannel Support for Seamless Interaction 
Outsourced technical support and other back-office outsourcing services benefit from multichannel or omnichannel support. Omnichannel allows end users to promptly and smoothly interact with agents and other IT professionals.  
Here are the communication channels you might want to look for when outsourcing your IT service desk to a service provider: 
Chatbots

are automated software for common and basic questions.

Voice over Internet protocol (VoIP) telephony

is for Internet users with a VoIP phone.  

Standard phones

are fixed-line phones for voice calls. 

Social media

enables quick communication with any platform user.  

Live chat

is a messaging system for your website visitors and inquirers.   

Email

is an electronic messaging channel for noncritical requests and complaints. 

Short Message Service (SMS)

enables users to send and receive short text messages using smartphones and other mobile devices. 
Ensure Compliance To Avoid Legal and Financial Consequences
Seek a BPO company that prioritizes data security and compliance with regulations. Failure to adhere to federal policies and industry standards might result in reputational damage, hefty fines or penalties, costly lawsuits, or even jail time. 
Here are some laws and standards to watch out for: 
The

Telemarketing and Consumer Fraud and Abuse Prevention Act

protects consumers from telemarketing malpractices. 

The

Health Insurance Portability and Accountability Act of 1996 (HIPAA)

requires healthcare providers to safeguard patients' health information. 

The

International Organization for Standardization (ISO)

issues the popular certification on high-quality assurance.  

The

General Data Protection Regulation (GDPR)

mandates companies in the European Union to secure consumer information at the highest level possible. 

The

Payment Card Industry Data Security Standard (PCI DSS)

imposes the secure use of credit card data on all companies. 
Prescreen Potential BPO Partners To Select Qualified Candidates 
Many service providers offer multiple back-office outsourcing services. Consider these pointers when selecting your prospective BPO partners: 
Conduct a detailed study.

Acquire relevant and extensive information about your prospects. Learn about their accomplishments, reputation, and work culture from independent sources and previous clients. 

Review their privacy and security measures.

Discover the policies and technologies prospects use to protect, store, and manage confidential and critical information. Examine each candidate's approach to compliance requirements. 

Ensure a dedicated IT support team.

A BPO provider's technical support team must solely work for your business. This ensures the consistent delivery of top-notch services to enhance customer experience. 

Measure their experience and expertise.

Determine whether a candidate has an extensive background in your industry, deep issue-specific knowledge, and subject-matter experts.  
Require a Full List of Service Costs From Prospective BPO Partners 
Ask each candidate for the complete service rates and payment terms, including hidden expenses. Learning about extra charges and unexpected bills helps you prepare a more realistic budget.
Evaluate each of your prospect's pricing lists and conduct a comparative study. Narrow down your list of candidates by choosing only the feasible prospects. 
Here are examples of pricing models for outsourced technical support:
Transaction-based.

You pay your service provider according to the quantity or volume of tasks (e.g., calls and tickets). 

Performance-based.

Your payment is based on the output of IT support professionals evaluated using key performance indicators (KPIs). 

Cost-plus.

This enables you to pay

a fixed fee irrespective of the workload and timeline.

Profit-sharing.

Your service provider gets a percentage of the profits from the outsourced tasks. 
Produce a Request for Proposal (RFP) for Short-listed Prospects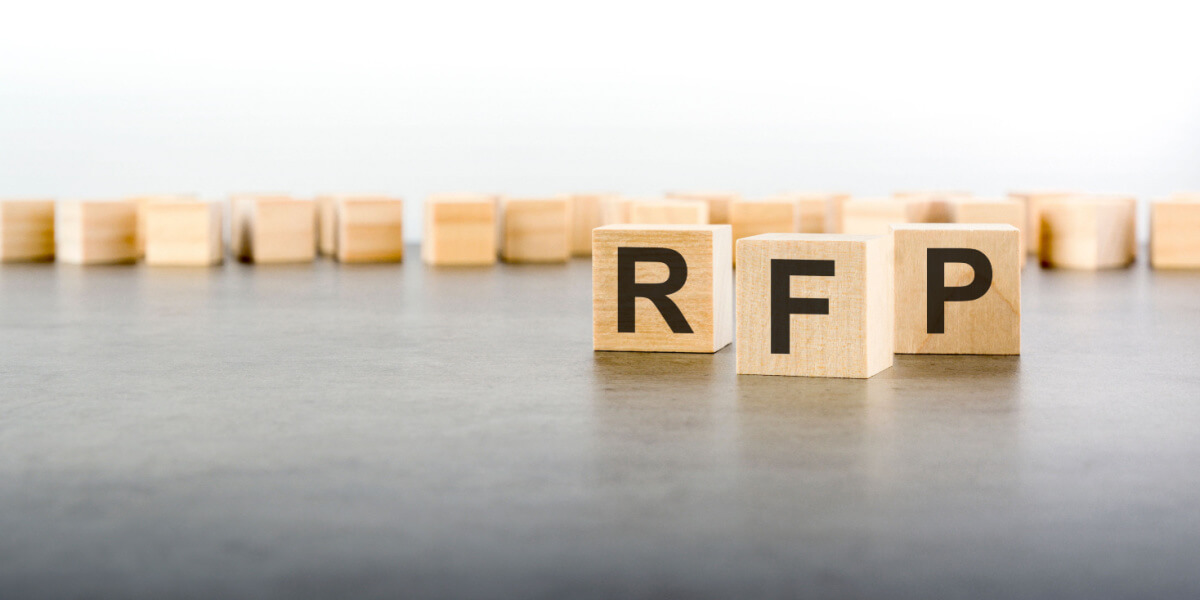 Create and distribute an RFP to your roster of viable service providers. Requesting an RFP is a standard procedure when looking for a BPO partner. The document must contain essential details, including the workload or volume of specific tasks, timeline, budget, and a request for solutions to the outsourced activities.  
An RFP seeks price quotes and encourages each candidate to join a bidding process. Acquiring the best service offered at the most acceptable price is your objective. 
Assess each proposal received from interested prospects. Weigh the pros and cons and identify the opportunities and possible risks. Choose the candidate with the most favorable offer. Finalize the deal after that. 
Generate a service-level agreement (SLA) between you and your newly hired BPO partner. The contract must detail the outsourced services you will receive. It ensures that both parties are on the same page. 
Monitor Outsourced IT Service Desk Processes To Gauge Progress
Keep track of your outsourced technical support activities to ensure your service provider is on target and meets your expectations. Monitor outsourced IT trends to determine changes in the business landscape that can affect operations. 
To properly oversee productivity and performance, use the following standards:
Quantitative

. This method measures the performance of outsourced processes using KPIs (numbers and values). The essential technical support metrics include net promoter scores, average response time, customer satisfaction survey rating, first call resolution rate, and cost per incident. 

Qualitative

. This method pertains to the IT professionals' knowledge levels and soft skills, including communication, analysis, and problem-solving. A team leader or manager typically measures qualitative skills based on their perception of the assessed agent or coworker. 
Nurture a Relationship With Your Service Provider for Business Growth 
Outsource data entry services, technical support services, and other back-office functions for the long haul, if possible. A long-term business commitment is a two-way street. If the BPO partner consistently meets your expectations, always keep your side of the bargain. 
Maintain your working relationship with the service provider. This increases your chance of achieving and sustaining growth in the next several years. Your BPO partner can help you survive and thrive regardless of business and economic conditions. 
Regular coordination and collaboration are essential to strengthen trust. You can fix or de-escalate many problems if communication lines are always open. 
The Bottom Line 
Now you have learned how to outsource an IT service desk. This article is a useful starting point because it covers important outsourcing tips.
Consider the tips here before delegating your IT processes to a service provider. Outsourcing your IT service desk is a major step, and being well-informed is vital to raising your chances of success. 
Remember to choose a reliable and established BPO company. Contact a service provider such as Unity Communications to help you with outsourcing strategies.