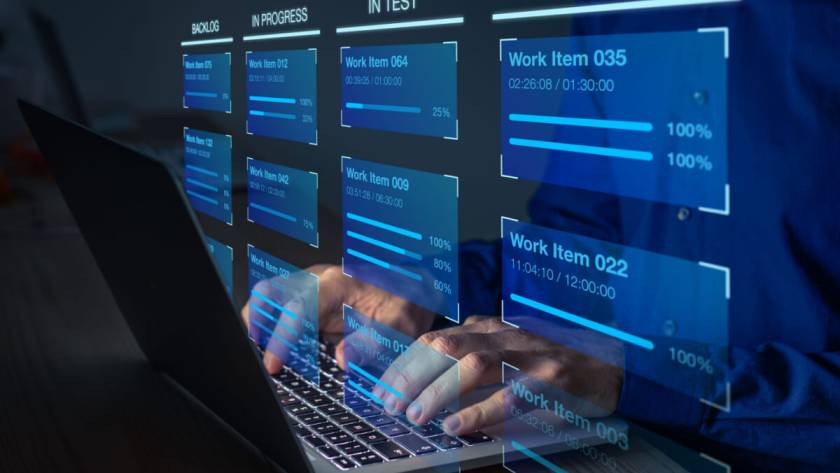 Written by Joyce Ann Danieles
Imagine that people want to voice their frustrations over product issues and have those issues addressed but have no easy way to do so. Chaotic, isn't it? You could wind up with a clientele full of anger and resentment.
This can happen if your technical support is poor, unorganized, or inconvenient. So you need to create a unified approach for your company to address consumer issues and complaints. 
But setting up the required information technology (IT) infrastructure can be costly, not to mention time-consuming. 
IT outsourcing helps companies save on costs while providing effective customer support. Third-party service providers offer a help desk ticketing system to simplify customer responses. 
Keep reading to understand its importance. 
Seven Reasons To Get a Help Desk Ticketing System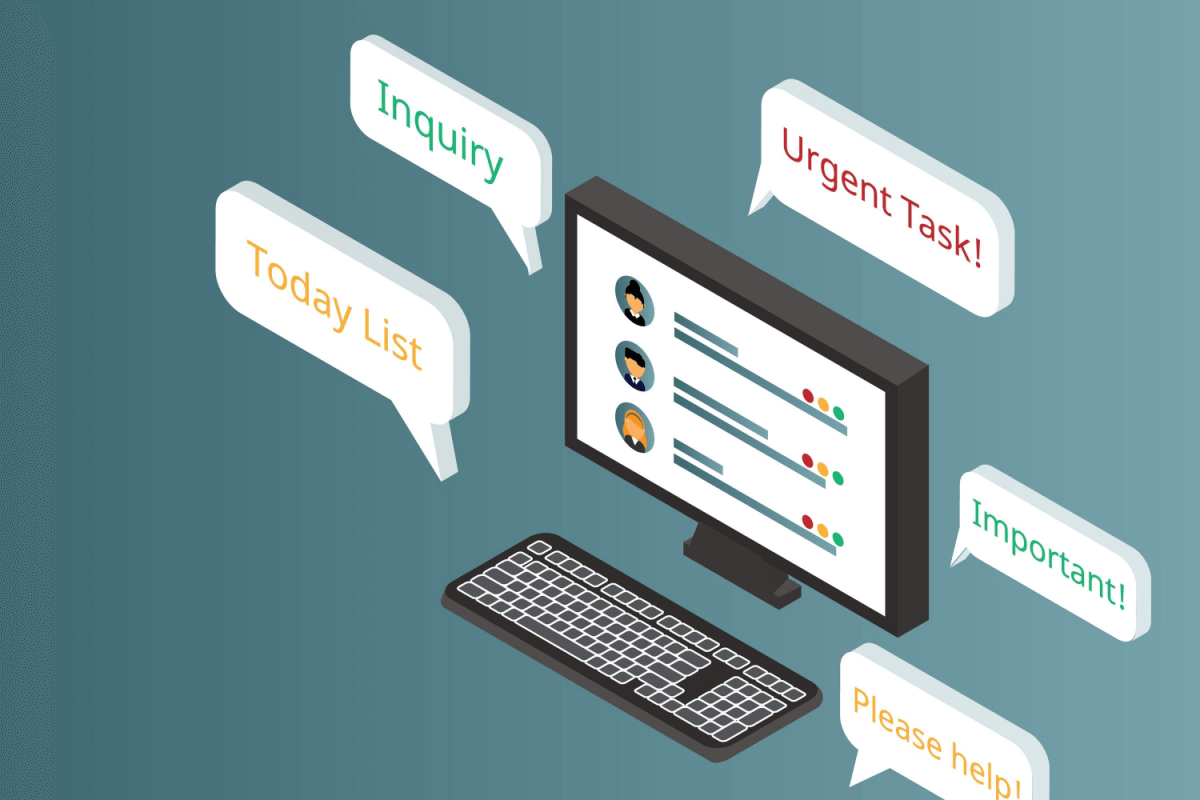 Companies face two major challenges regarding customer response. 
First, they receive countless consumer inquiries daily because more transactions occur online. Second, they deal with more demanding customers who will switch brands if they do not receive quick, easy, and effective service.
This dilemma threatens to overwhelm companies and their workforces. As a result, companies of all sizes tap into business process outsourcing (BPO) providers for help. 
Third-party providers handle time-consuming functions such as help desk support so that companies can focus on revenue-generating activities. They use a ticketing system to provide faster and more cost-efficient help desk support.
A help desk ticketing system is vital for customer satisfaction and retention. Here are seven reasons you should consider it for your company.
1. Reduce Operating Costs
When you outsource data entry services and technical support, your ongoing costs decrease.
Traditionally, businesses used pen and paper to process multiple customer requests. With digitalization, they started investing in hardware and software. 
Businesses also spend large amounts of money on labor. They hire and train skilled employees to handle repetitive, time-consuming tasks. They do this by providing competitive pay and comfortable workstations to encourage high morale and productivity.
Outsourcing eliminates the need for such costly resources. BPO companies already have highly trained customer service agents, so you do not have to worry about recruitment. A help desk ticketing system also reduces the need for physical infrastructure.  Both save you money and time.
The platform automatically organizes and sends scripted responses to customer inquiries through email or chat. Outsourcing help desk ticketing means you will not need to pay for so many agents or larger office space to accommodate them. 
Ticketing software is a paperless solution. It works with computers, laptops, and a fast internet connection.
If you need only the ticketing software, you can buy it cheaply with a one-time payment. You can also choose and pay for specific features to add to your customer service operations. Providers offer free trials, letting you test the solution beforehand at no cost.
2. Expand the Company Seamlessly
A small in-house team can easily handle the operations of a startup. But what happens if your products and services immediately go mainstream? 
As your enterprise grows, your team has to juggle heavy workloads with overwhelming customer inquiries and online transactions. Without an integrated customer service solution, your backlog piles up, eventually resulting in customers receiving poor response time to their concerns. 
This inefficiency results in unhappy and frustrated consumers, diminishing your loyal customer base. Consider outsourced IT solutions, and specifically a help desk ticketing system, so you can quickly address the following issues related to business expansion:
Inability to provide fast customer replies and resolutions

Agent burnout and overwork

Customer service backlogs hindering primary projects and offerings

Help desk expenses exceeding funding for core initiatives

Repetitive inquiries reduce agent productivity and efficiency
3. Provide Quick Responses
Your in-house team interacts with many customers regardless of your company's size. Customers contact businesses to ask about product features, seek repair services, or complain. Some have serious problems with their purchases. But for the most part, agents resolve common consumer issues with simple solutions. 
Dealing with repetitive inquiries every day gets tiring for agents. They risk burnout and lack the enthusiasm to address customer issues quickly. Slow responses lead to backlogs and prevent your team from resolving more complicated problems.
As part of acquiring front-office and back-office outsourcing services, BPO providers use a help desk ticketing system to help agents respond to common requests efficiently, helping them to avoid burnout. It lets you provide superb technical support using features such as:
Ticket automation

– allows the use of artificial intelligence (AI) and machine learning (ML) to automate ticket sorting, routing, and processing
Ticket tag

– categorizes tickets to identify issues immediately and provide appropriate resolutions
Customizable ticket template

– allows you to accommodate changing customer preferences by providing flexibility and personalization
Individual ticket queue

– organizes tickets based on their level of urgency, difficulty, or priority
Modifiable ticket status option

– sends customers notifications when their ticket status changes
Product and inventory dashboard

– helps customers track information on IT products through a ticket page
Personalized customer ticket page

– displays data on customer satisfaction ratings, distress index scores, ticket history activities, and expansion opportunities
Ticket deflection –

replies to common customer inquiries with related knowledge base articles
Editable ticket submission form

– customizes customer-facing ticket forms to enable timely updates, reduce follow-up questions, and speed up ticket resolution
Service-level agreement (SLA) status information

– simplifies ticket prioritization and helps avoid potential SLA violations
4. Escape From Spreadsheets
Spreadsheets paved the way for paperless transactions and processes for many businesses. These electronic documents allow employees to sort, manipulate, and store company data. Workers can also use these files for automatic calculations, data visualization, and information analyses.
Despite such benefits, spreadsheets still require manual data input. Compiling information into an electronic sheet demands significant time and effort. It also results in delays if team members mess up critical formulas, commands, and formats.
Thus, using spreadsheets for technical support is both advantageous and challenging. Agents can use spreadsheets to manage customer data easily.  They can also experience burnout because of the repetitive detailed manual labor involved.
When you outsource tech solutions, your BPO partner shoulders some of the agents' burdens. It provides a help desk ticketing system that enables automated data entry and management tasks. 
How does this process work? 
Remember that customers input their personal data through ticket submission forms. A ticketing system uses AI and ML capabilities to automatically process information, reducing the need for manual input. It also routes the tickets for self-service or human agent intervention.
As discussed in the previous section, the platform contains advanced tools to improve customer response. 
5. Get Complete Customer Interaction History
Customer and agent transaction history is crucial to monitoring the latest market trends and changes in consumer behavior. The resulting insights help you identify which areas of your help desk team require immediate improvement. Such data also informs and enhances your customer experience strategy. 
Spreadsheets and word-processing solutions let you collect, analyze, and report on data. Using these methods involves manual effort starting from data entry to categorization. This gap slows your project planning and implementation of enhanced products and services.
With front-office and back-office outsourcing, you get complete customer interaction history through a help desk ticketing system. You can use this history to continuously monitor and adapt to changes in customer support preferences, buying patterns, demands, and industry shifts. 
In addition to improving your IT offerings, optimizing datasets allows your team to experience the following benefits:
Effectively respond to tech incidents fast

Quickly regain access to unresolved customer issues

Check transaction history during follow-ups

Review technical issues even without contacting customers

Use transaction history as evidence during serious cases and disputes
6. Integrate With Other Software 
If you are starting a new business, your first instinct might be to buy one software solution that addresses your most pressing needs. You might not know that an all-in-one customer service platform exists. So you purchase the following systems individually, usually in disk-, download-, or subscription-type format.
Customer relationship management (CRM)

Workforce management

E-commerce platform

Word processing

Knowledge base management

Antivirus and security 

Data storage and backup

Communication channel
Software solutions do not require hardware or office space. Still, procuring software through this retail-like approach is costly. To help reduce operating costs, BPO companies ensure integration across their software offerings. The seamless unification of different solutions is one of the latest outsourced IT trends. 
You do not need to remove or replace your existing enterprise solutions if you have an advanced help desk ticketing system. The platform integrates with software from various providers to better manage your technical support services. It allows integration in two different ways:
Pre-built apps

enable administrators to link help desk software to common external communication channels even without technical expertise. They use user credentials or integration keys to establish a connection.
An

application programming interface (API)

allows custom integrations, but setting it up requires more in-depth technical knowledge. APIs allow users to integrate unpopular solutions or solutions that are unavailable in pre-built packages.
7. Enhance Data Security and Compliance
Online transactions expose sensitive data to cyber threats. The lack of solid cybersecurity measures results in high-cost mitigation efforts. IBM revealed that globally, each data breach costs a company an average of $4.35 million. 
Your in-house security team can handle your data protection well, especially when they have all the resources they need. But maintaining the infrastructure is no easy task. You need significant funding, full-time experts, and advanced tools to strengthen your defense. So money, insufficient employee training, and outdated systems can impair your data security.
Since technical support involves massive amounts of data, you need a help desk ticketing system to manage and protect confidential information. It has built-in security capabilities to safeguard sensitive customer information. It also lets you integrate your existing security solution to triple the protection and boost the features listed below.
Data encryption

Multifactor authentication

Virtual private network

AI-powered biometrics

Automatic antivirus scanning and mitigation

Backup and recovery

Regular network and data monitoring
As long as you know what an outsourced IT provider is and select the best one, you do not need to worry about data security. Moreover, a reliable BPO partner helps you ensure compliance with industry and government cybersecurity standards. 
Similar to your goal of establishing a good market reputation, third-party service providers have a status to uphold. Hence, BPO companies ensure their ticketing systems adhere to strict compliance rules. 
They conduct timely compliance reviews to avoid the high cost of violations and lawsuits. They also seek third-party assessment support for software security and compliance certifications. 
The Bottom Line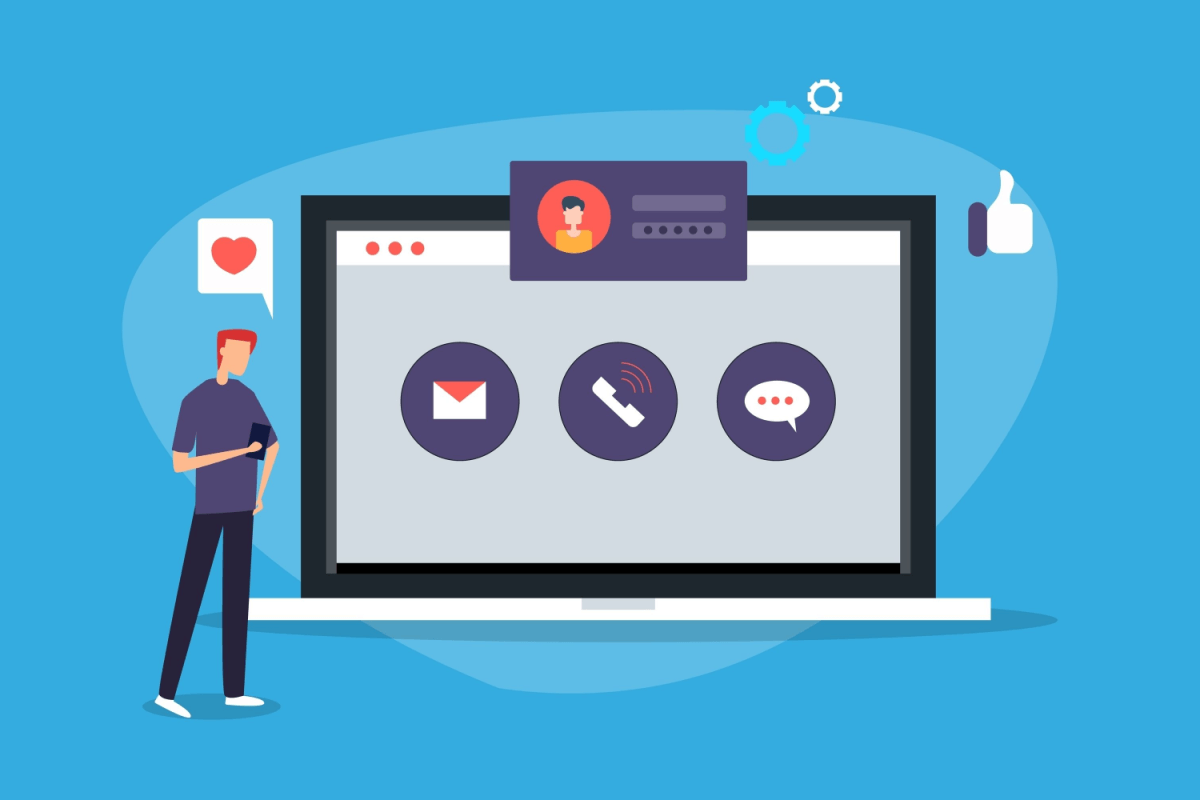 Agents deal with customers who face technical issues or have daily questions about IT products. Establishing a centralized solution is essential, no matter how easy or difficult it is to address their concerns. This helps you organize technical support and improve customer experience. 
A help desk ticketing system allows you to send faster replies to customer inquiries sent via email or chat. The platform provides multiple advantages, from cost reduction to software integration. Furthermore, companies can enjoy improved security and compliance benefits when they acquire ticketing software. 
Unity Communications is just a click away if you want to optimize a robust ticketing platform. The award-winning BPO provider delivers unmatched technical support and help desk services to satisfy and retain your customers.