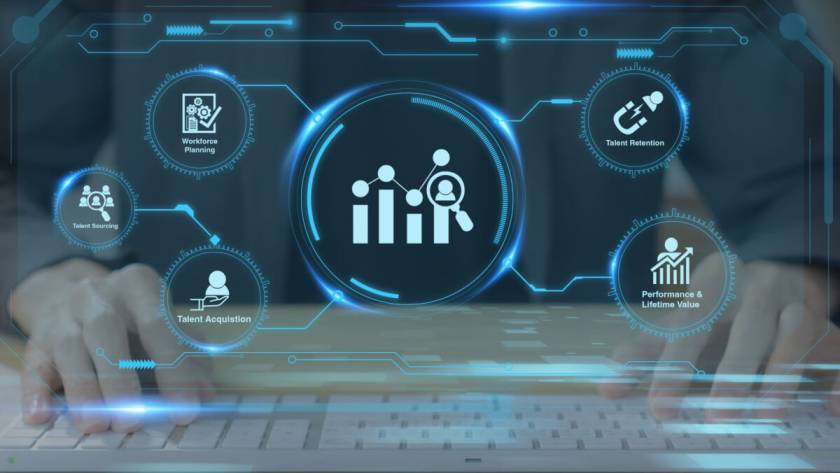 Written by Joyce Ann Danieles
Desktop agents can help retain loyal consumers by providing fast and effective information technology (IT) support. But did you know that creating an unwelcoming environment for newly hired agents discourages them from providing excellent services moving forward? Incomprehensive onboarding further adds to their lack of enthusiasm.
When acquiring IT support outsourcing, you can expect to work with third-party desktop support agents who strive to strengthen your loyal customer base. Let us tackle the role of a service provider's onboarding process in empowering agents to enthusiastically retain your buyers. 
How the Desktop Agent Onboarding Process Improves Customer Retention
Employee onboarding is crucial to introducing new hires to your company's culture and environment. The process sets the first impression of how you make your workers feel valued and supported.
According to data from recruiting firm Hays, 51% of employees stated that an outstanding onboarding experience pushes them to produce excellent work. Reliable desktop support providers recognize that; they ensure their agents receive the best orientation to prepare them to fill your business's needs. They exercise the five C's of onboarding to attain such goals.
C

ompliance involves teaching workers basic legal and work policies and procedures.

C

larification pertains to ensuring employees understand their duties.

C

ulture includes introducing work values and business approaches to agents. 

C

onnection means helping new hires establish vital interpersonal relationships.

C

heckback refers to monitoring agents to identify areas of improvement.
To know what an outsourced IT provider is, assess how it handles and trains its staff to meet your customers' demands. Begin by understanding how service providers structure their desktop agent onboarding process to help improve customer retention.
1. Pre-onboarding Equals Product and Service Familiarization
Desktop support providers ensure their new agents are familiar with your products and services before their start date. The pre-onboarding phase also provides an overview of the strategies to meet customer needs and demands.
In addition to signing documents and setting up necessary office tools, outsourced IT solutions providers perform these pre-onboarding activities to ensure desktop support agents know your business offerings well.
Outline an agent's role and responsibilities via in-person or virtual meetings.

Provide manuals or tutorial videos of your desktop products and services.

Introduce your work strategies and policies through short clips or handbooks.

Instruct new hires to explore your official websites and social media accounts.

Facilitate communication between new agents and existing employees for idea sharing. 
2. Orientation Broadens Brand Knowledge
Third-party desktop support agents learn more about their job and your brand on the official start date. Still, vendors use the orientation phase to explain how agents can match their work strategies for addressing desktop concerns with yours.
Here is how back-office outsourcing providers host their orientation program to familiarize new agents with your products and services. 
Introduce shared company values and desktop support approaches.

Detail your products and services, highlighting unique features.

Explain the desktop support process, including etiquette, inquiries, and issue resolutions.

Discuss desktop support tools such as ticketing and remote access control systems.

Tackle scripts for usual responses to customer inquiries and desktop issues.

Expound on de-escalation strategies when dealing with upset or frustrated customers.

Emphasize the agent's role in driving customer satisfaction and retention.
Besides such actions, providers should let the agents meet the rest of their team. They even organize a brief meeting with your business process outsourcing (BPO) managers to better understand your brand.
3. Job-specific Training Deepens Work Commitment
Job-specific training is an essential part of the desktop agent onboarding process. BPO companies provide in-depth discussions of agents' roles and responsibilities to spark work commitment. They hone the new hires' skills and knowledge to ensure agents deliver superior work performance and unmatched customer experiences.
Providers of back-office outsourcing services conduct the activities below to train their staff to satisfy your desktop support requirements.
New hires attend an hour-long briefing to learn about common desktop solutions and related customer issues.

This way, they know how to effectively respond to such problems once they interact with real customers. 

Providers introduce new agents to outsourced IT trends and industry best practices.

Such insights inform employees on how to keep up with changing consumer preferences and demands for desktop support.

Agents learn about scripted customer responses and troubleshooting techniques for desktop issues.

Service providers ensure agents understand such information before deploying them to their stations. Doing so helps avoid conflicts and miscommunication between new hires and customers.

Instructors train agents on how to effectively and naturally engage with customers.

Despite their fluency in English and other necessary languages, reminding agents of the appropriate tone is crucial. It helps them build rapport with customers and effectively handle frustrated consumers.

New employees undergo training on how to use specialized desktop support tools.

These advanced solutions include help desk software, ticketing systems, and remote access control platforms

.

They must navigate such tools to respond accurately to customer issues.
After completing the activities above, desktop support agents further enhance their capabilities to support your business by undergoing mock training. This desktop support onboarding process allows the new hires to practice their skills in a safe and controlled environment. 
The approach simulates real-life customer engagements using these modernized technologies.
Simulation software

hosts a virtual environment that enables agents to practice their skills in a realistic situation. The platform uses artificial intelligence (AI) to mimic customer interactions and provide performance feedback.

Chatbot technology

replicates customer interactions via social media or live chat. The software lets agents experience how to manage multiple chat sessions, especially during periods of massive desktop support requests. It also gives them insights into areas that need skill enhancement for more effective customer responses.

Recording software

captures desktop support agents' mock interactions with customers. The team can use the recordings to review the new hires' performance and correct issues.

Learning management systems (LMS)

compile online training modules, quizzes, and assessments for desktop support trainees. The LMS allows agents to learn your business offerings and work rules at their own pace while tracking their progress.
Providers use mock training to identify issues with the trainees' performance. The resulting data informs them which of the new hires' capabilities needs improvement before facing your customers. Team leaders usually facilitate these mock exercises.
Live chat simulations:

New agents practice their non-voice support skills with chatbots acting as customers. The chat support software allows them to experience handling multiple chat sessions and resolving customer problems quickly.

Phone call simulations:

Trainees interact with trainers acting as customers or use recorded scripts to improve their voice-based desktop support skills. With the advent of emerging technologies, AI and software bots can now act as consumers during mock training. It saves human employees from the burden of being physically involved.

Hands-on activities:

Desktop support providers use mock systems and simulated environments to teach new agents how to remotely diagnose and resolve desktop issues. This action helps agents boost their technical skills and confidence in addressing desktop challenges.

Case studies:

Team leaders challenge new hires to troubleshoot hypothetical desktop problems while doing hands-on activities. This approach guides agents in resolving complex customer issues that they may face in the future. They further improve their critical thinking and problem-solving skills in this training.
Remember, you must also be proactive when outsourcing tech solutions or desktop support. You must provide materials such as business handbooks if you have insufficient time to join your provider in training new hires. You can ensure agents know your products and customer engagement strategies.
4. Ongoing Training Leads to Customer Satisfaction and Retention
The last stage of the desktop support onboarding process marks the beginning of ongoing training. Under this phase, new hires continuously improve their skills and keep tabs on your updates.
Similar to outsourcing data entry services and help desks, new desktop support agents receive constant training and upskilling opportunities. Enhanced skills help agents provide superb customer experiences that increase customer satisfaction and retention. 
Hence, providers ensure agents:
Attend training sessions, webinars, and workshops;

Keep up-to-date on the latest desktop support trends, techniques, and technologies;

Undergo one-on-one coaching with supervisors or team leaders;

Receive regular evaluations to determine areas for growth; and,

Pursue professional development opportunities such as industry certifications.
The program makes the workforce feel included in a thriving work culture, motivating them to contribute to organizational expansion.
Thus, service providers implement a comprehensive desktop support onboarding process. The effort ensures agents are well-equipped with the skills and insights necessary for efficiently resolving the desktop challenges of your consumers. Most importantly, it helps maintain your loyal customer base.
The Bottom Line
Providers recognize their workforce's key position in addressing your customers' desktop needs and concerns. They know that agent skills and capabilities help provide a superior desktop support experience and increase consumer retention. 
As a result, desktop support providers execute a well-structured onboarding process. They aim to make their agents feel valued and acknowledged right at the beginning of their employment. This strategy effectively prepares new hires to meet your business requirements.
Consider adding Unity Communications to your list as you look for a reliable service vendor. The award-winning BPO firm treasures each worker who gives their best to satisfy client demands. The company expresses its commitment to excellence by ensuring workers get a foundational onboarding experience.