Customer service is a vital element of a successful business. But what happens if you're too busy to respond to every query? You can't possibly abandon daily operations but you also can't ignore customer service calls. What is your best option if you're not able to employ in-house customer service agents? As your business expands, you might consider outsourcing customer service. 
Read Further: Business Phone System Cost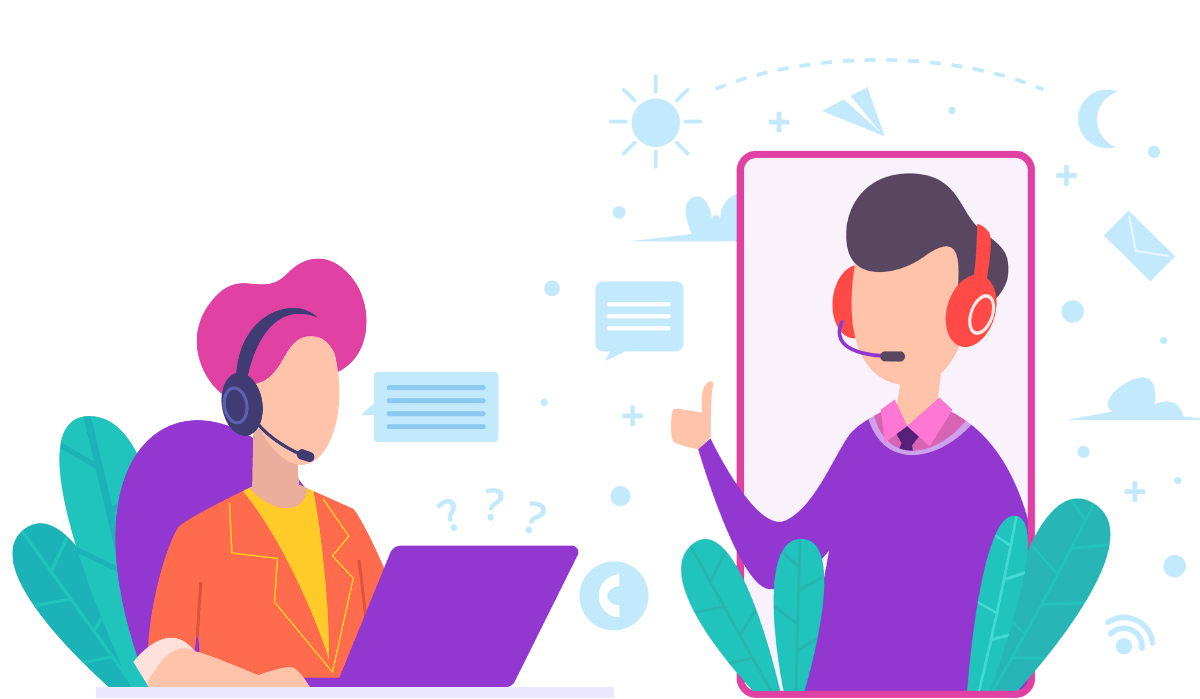 What Is Meant By Outsourcing Customer Service?
Outsourcing customer service is the process of transferring the management of customer-facing communication channels to a third-party vendor. The outside service provider organizes its employees or computer systems to take over the workflow or services either on-premise (within the hiring company's facility) or at external locations. Typically, customer service is outsourced using a call center solution that manages agents who are primed to operate inbound and outbound calls. 
Nowadays, companies can outsource a variety of tasks or services. Oftentimes, companies outsource IT services like programming and app development as well as technical support. Companies also frequently outsource customer and call service tasks. Other functions that can be outsourced include human resources, manufacturing, and financial functions like payroll processing and bookkeeping. Companies also have the option to outsource an entire department, for example, its entire IT division or just parts of certain departments. 
Delegating business functions may also be called 'contracting out' or 'business process outsourcing. Businesses across all sectors and sizes outsource certain functions to companies like IBM for managing IT services or FedEx Supply chain for logistics. Well-known companies such as Amazon and NBC hire third-party providers to handle their customer service. The same is true for many small businesses, which can gain the same benefits from outsourcing customer service as larger enterprises. 
Outsourcing customer service can include contractual partnerships with a large third-party service provider, but it can also involve employing temporary office staff, freelancers, and individual contractors.
Why Is Excellent Customer Care Important? 
It's a no-brainer that returning conversions are one of the keys for any business. You can rise ahead of your competitors by providing exceptional customer service that streamlines your client's purchasing experience. When clients are content with their buying experience, they are more likely to come back and purchase your products or hire your services again, thereby becoming loyal customers. Loyal clients make business profitability sustainable. 
How Does Outsourcing Customer Service Work?
For a business to correctly outsource certain functions, it's crucial to prioritize the business partnership as much as the logistics. Business process outsourcing is more about managing relationships than simply maintaining service-level agreements. It is, after all, a partnership, not a buying project. Building and nurturing a trusted relationship is essential in outsourcing endeavors and it encompasses more than securing employment-level relationships.
Some experts might recommend putting added emphasis on the termination clause of a service contract. Businesses must know when the contractual agreement falls out and see to it that the parties involved complete their agreed-upon responsibilities and abide by the agreed terms until the contract is terminated.
Discover: Best Multi-Line Phone System for Small Businesses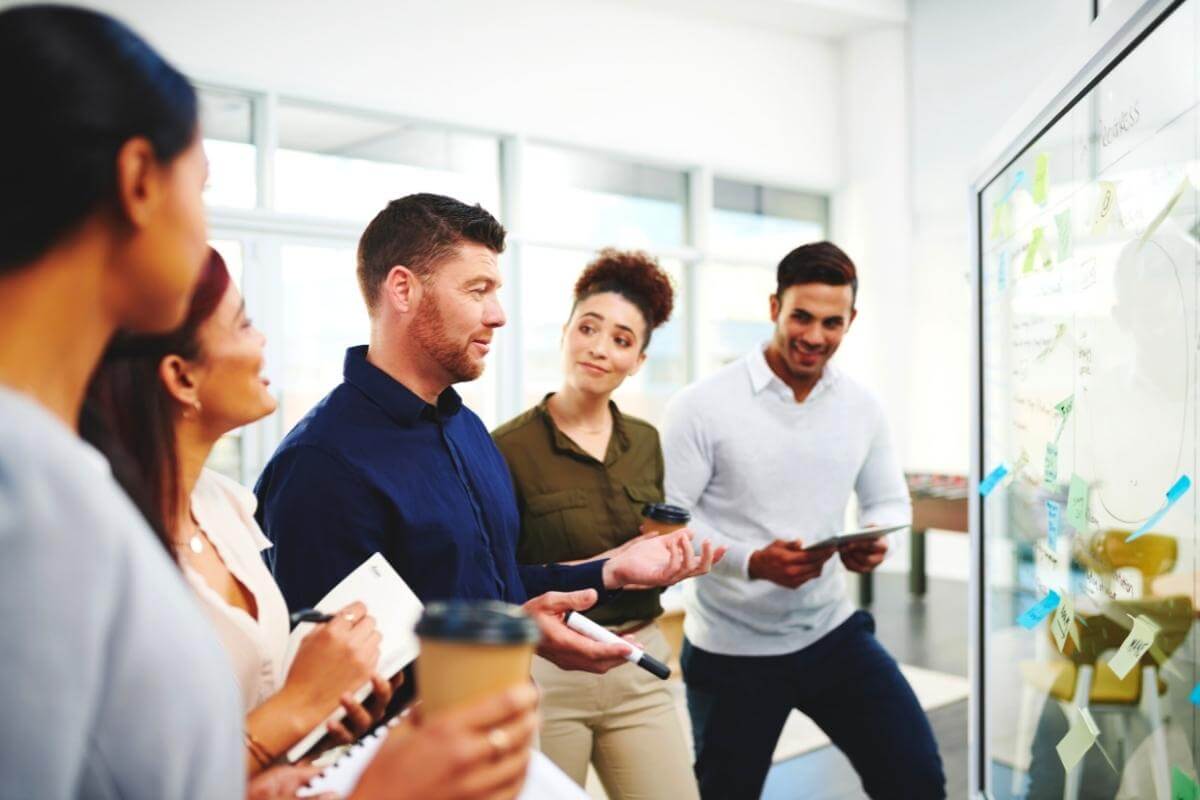 What Are The Reasons For Outsourcing?
Oftentimes, companies outsource as a way to reduce cost, improve efficiency, and boost production speed. Businesses that choose to outsource depend on the expertise of third-party service providers in accomplishing the delegated tasks to acquire such benefits. The underlying belief is that by focusing on one particular task, business process outsourcing companies are capable of doing the work better and faster at a much more affordable price than hiring companies ever could. 
Knowing these benefits, businesses often decide to outsource certain functions to more acutely focus their resources on their primary competencies, thus allowing them to attain competitive advantages in their market.
However, some companies opt to outsource for other reasons
For instance, businesses outsource because they are not able to employ full-time, in-house workers with the specialized experiences and skills required to accomplish certain jobs. 
Some companies decide to outsource as a way to transfer regulatory obligations to the outsourcing provider
Lastly, more businesses see third-party service providers as an innovation center. Based on a survey published by Deloitte in 2016, 35% of respondents are focused on considering the value of innovation in their outsourcing efforts. 
Read more: How do you Set Up a Two Line Phone System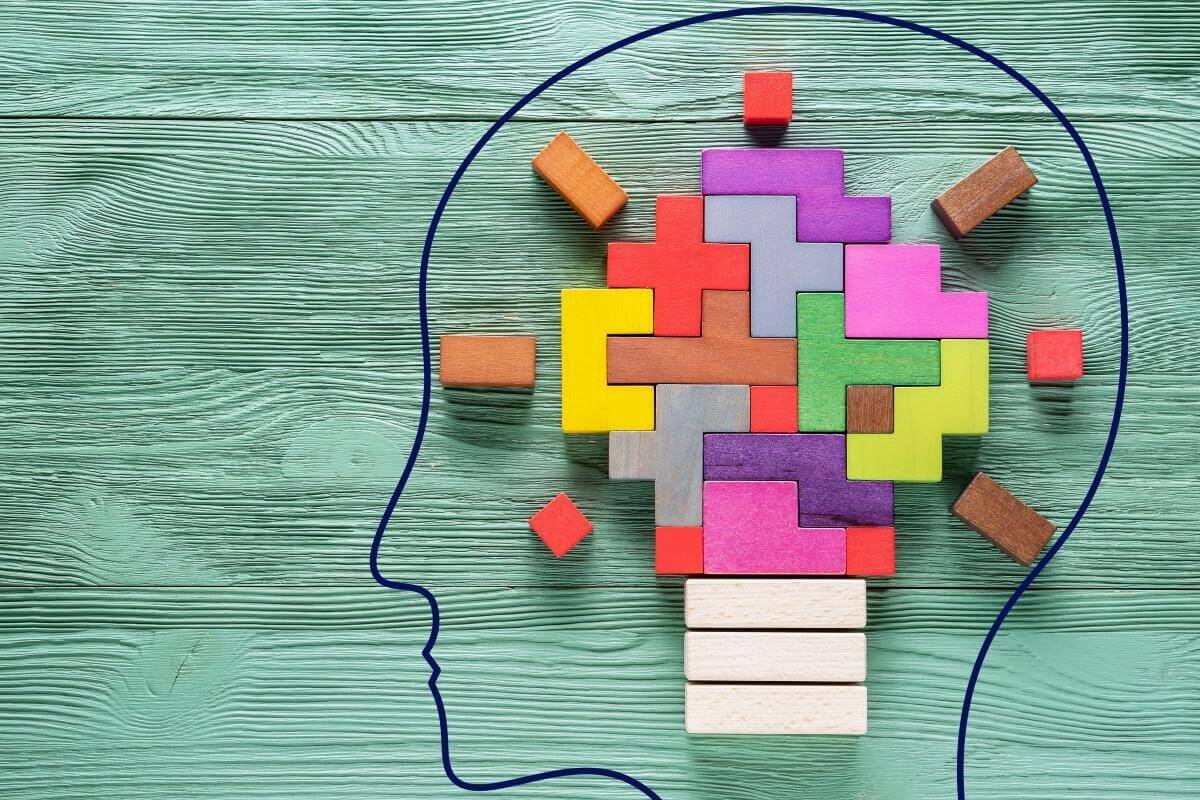 Why Outsourcing Customer Service Is A Great Idea?
Evaluating whether you should assign your customer service to a third party is complicated, and can cause many business owners agitation. Ultimately, you want your business to offer excellent quality customer service to keep up with growing customer demand. 
So, is outsourcing customer service the best choice for your business? Before you dive in completely, it helps to understand the pros and cons.
Pros of Outsourcing Customer Service
The decision to outsource customer service can be extremely beneficial. Some of the most common advantages are:
Decreased Workload: For small businesses with employees who wear many hats, answering customer queries tends to be on the back burner. Responding to every customer call or email takes time away from more directly profit-making activities like sales. Outsourcing customer service frees up valuable time for your employees so they can focus on driving more sales. 
Expense Savings: Outsourcing customer service won't oblige you to pay a call center staff a fixed salary or employee benefits. Neither do you need to provide your service agents with equipment and furniture that could cost you a lot of money. Computers and software alone could cost you more than a thousand dollars. Of course, you'll need to factor in other equipment, office space, table, chairs, etc. Together, these could amount to $3000 for only one customer service employee. Just imagine the amount of money you'll be saving from outsourcing customer service! 
Coverage after-hours: Many customers expect businesses to respond to them outside of the usual office hours. Call center agents are reachable 24/7, that's something your customers likely want to see from your business.
Multilingual service: If you have clients who speak foreign languages, outsourcing customer service gives you access to agents who are fluent in a different language. Your clients will feel more at ease conducting business with your company in their language. All in all, outsourcing customer service allows businesses to save limited resources and build better coverage. If your business works on an international level, it's much easier to employ local call center agents than to teach your in-house workers a foreign language. The bigger the audience you cover, the bigger the responsibility you have to keep them satisfied. 
Related: How to Set Up Office Phone
Cons of Outsourcing Customer Service
Although outsourcing customer service provides significant advantages, you also need to understand the cons and address them right away with your potential service provider.
Lower Customer Satisfaction Rate: Many entrepreneurs and business owners are concerned that they might lose customers if they move their customer service to a call center. To overcome this problem, businesses need to carefully examine the answering service's history and track record or ask the call center to provide references.
Outsourced employees may not be as knowledgeable about your company as in-house staff: Since customer service representatives are not engaging with you day in and day out, many businesses worry that outsourced service representatives may not be as adept at hiring a company as in-house employees. To address this concern, it's imperative to maintain clear and consistent communication with your customer service team. Constantly update them when you launch new products or when prices and policies change. For more complicated services, exclusive customer reps may be hired to only handle your business, educating them on all the intricacies of what you do. 
Your company may not be the top priority: Call center reps to tend to handle multiple clients at once. They may be dealing with a beauty retailer one minute and then respond to a customer asking about loans moments later. Although you want the service reps to prioritize your business, it's not completely guaranteed because of the number of clients with which they are working.  You have the option to hire exclusive agents to mitigate this problem but it will cost you more.
Concerns about security: Some businesses involve the exchange of extremely important personal information such as names, residence, credit card numbers — all of which need to be secure. If the very nature of your business involves such practices, it's a good idea to interview your potential service provider about the security measures and practices they have in place. However, most call centers engage many layers of protection to make sure that customer data are safe. 
Further Reading: What's a Hosted VoIP?
How Much Does Outsourcing Customer Service Cost?
The cost of outsourcing customer service to a third-party call center depends on the service you need. Basic answering services range from 70 cents to a dollar per minute. Exclusive call center staff who work solely on behalf of your business will cost around $25 per hour. 
Generally, outsourced customer service will require training employees, agents' payment, IT infrastructure, incoming info analytics, administrative resources maintenance, and other technical needs.
The cost will also vary whether the team will be newly formed based on the requirements or is ready to immediately take on the project. For the case of the former, you'll need an initial preparatory stage for hiring the appropriate staff. 
You will also have to determine if you need live responding and message-taking services. The more cost-beneficial option with shared agents might be able to handle such functions. Alternatively, you can hire dedicated agents.  This might cost more but the representatives can handle more complicated tasks such as customer win-back services, complaint management, and cold calling. 
More reading: Cloud Phone System Pros and Cons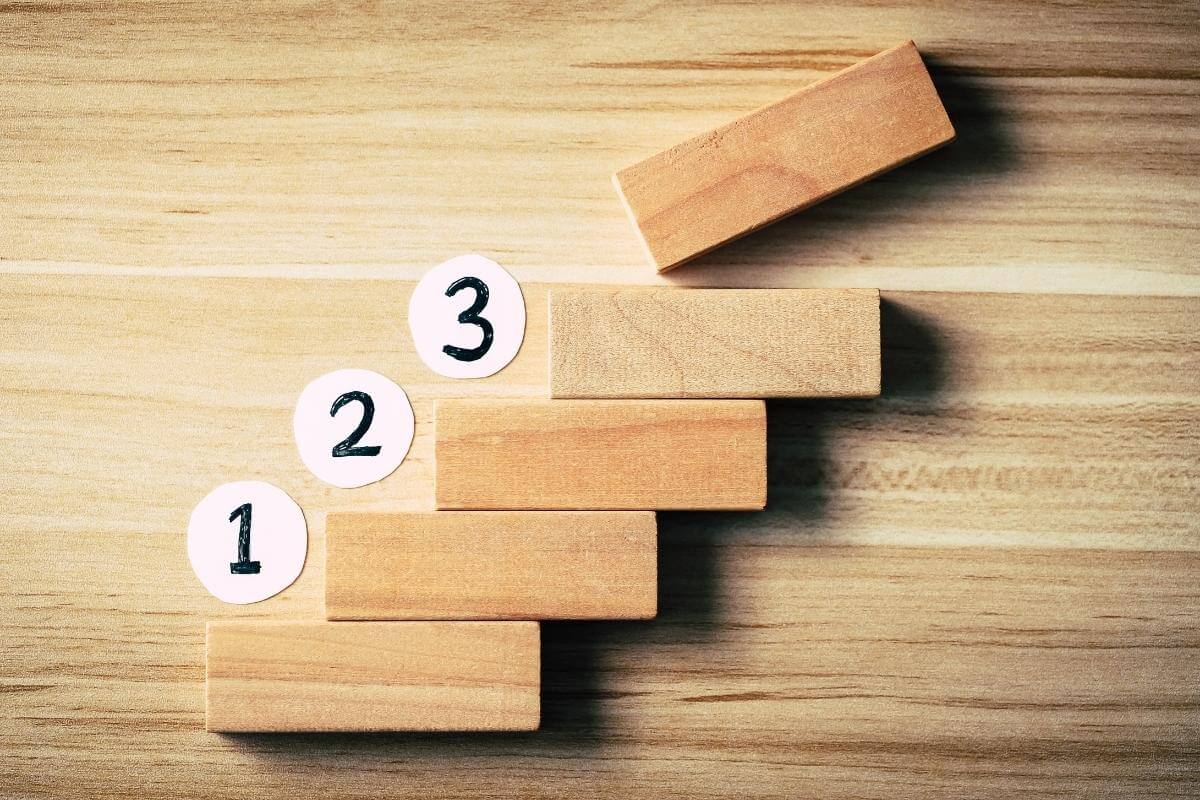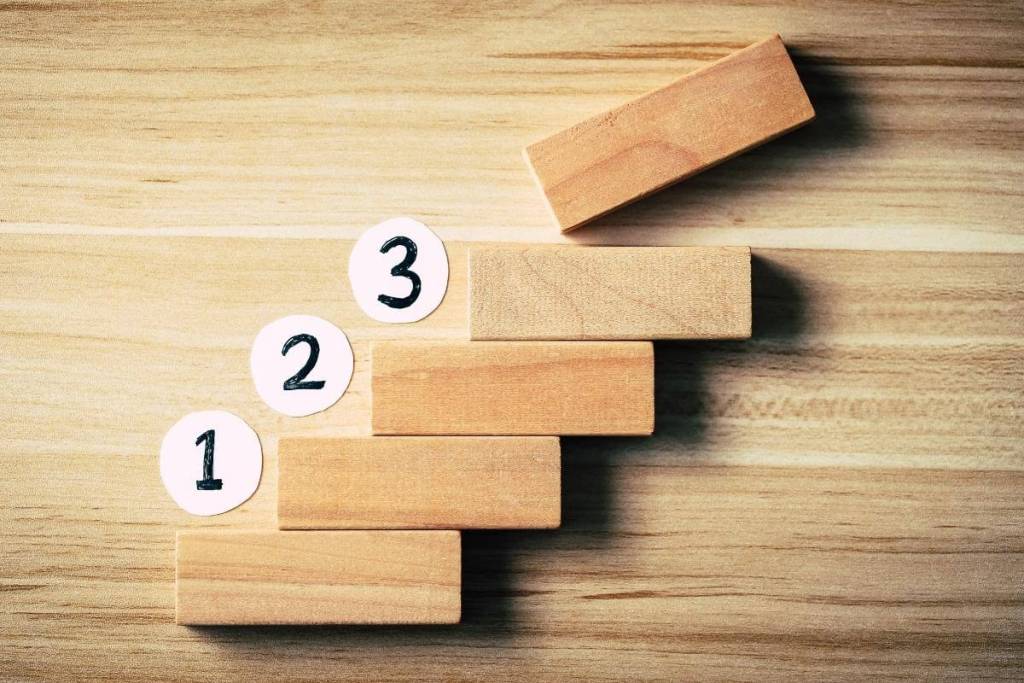 What Is The Correct Way Of Outsourcing Customer Service?
Whatever your reason for outsourcing, you need to do it the right way; in order to get the best results. Consider the following steps in outsourcing customer service:
Set Clear Goals
You can approach your goals from two angles: what you want for your company and what you want to get from your outsourcing partner. 
Start with the reason why you're outsourcing. Is your goal to save cost? If so, establish how much money and what else you want to save before you make a commitment. If your goal is to free up time for your employees so they can focus on more important tasks, then you need to make sure their responsibilities are offset by the outsourcing firm. Conversely, if you want to have your customer support managed by professionals, then focus on doing that. 
When these goals are agreed upon at the top levels of your company, determine what you want from the outsourced team. What should be the support team's primary goal? Is it to offer tech support to your existing clients or improve the customer retention rate? Also, figure out the services that will be included in the agreement. 
As you establish your goals, it's best to consult with your legal team to avoid any potential legal and security issues when it comes to outsourcing customer service. In some instances, you might be limited by the amount of client information and data that can be shared with a third-party provider. 
Consider Your Customers
Nobody knows your clients as well as you do — the way they communicate with you, the communication platforms they use, and their preferred contact. All of these factors play a role when you're outsourcing customer service. 
Do your clients prefer to call an agent, have a live chat on your website, or send a DM through Facebook or Instagram? Only you can answer this. Understanding your buyer persona and the experiences you have with your customer service as your guide on the kinds of services you want to outsource and the team you want to hire. The outsourcing team needs to sound and act like you in every conversation with your clients regardless of the channel. Understand your branding voice and help your outsourcing team communicate like you. 
Related: Best Cloud-based Business Phone System
Select the Right Outsourcing Partner
Myriad options are available in the market when it comes to BPO companies. But not all of them are created equal. That's why you need to interview several customer service providers to find the one most suitable for your needs.
Here's a non-exhaustive list of what you can consider when choosing a partner.
Go for a provider that offers omnichannel communication. This means a combination of phone calls, email web chat, etc.)

Select the best customer service agents with the appropriate skills

Review your potential provider's history and track record and ask their previous clients

Examine how the potential partner handles difficult customers

Determine the outsourcing team's ability to manage high-traffic calls and queries and in-depth conversations with the clients

Go for a multilingual 24/7 outsourcing firm if you deal with clients around the globe
Keep in mind that cheap isn't always the best.  Although outsourcing customer service will reduce your costs, you won't cut back on costs as much as you'd like by going for a particular provider that might be worth the extra quality they offer. Ultimately, you will retain more customers. 
Train Your Outsourced Team for Quality
One of the primary reasons for outsourcing customer service is to cut back on training expenses for in-house employees. Customer service providers already have well-trained agents who are adept at managing multiple situations. However, you would still need to perform an onboarding procedure with your new provider. Work with them to make sure they know the ins and outs of your company, your culture, buyer persona, and the quality standards you have established for your business. 
Keep a Metric for Success
As you start working with your selected partner, you need to establish metrics for their performance. Some performance indicators you use might include customer satisfaction rate, average response time, average rectification time, number of tickets, and net promoter scores.  
Keep Communication Channels Open
Your partnership will only be successful if you have exceptional bilateral communication. This means you need to maintain ongoing discussions about what's working, what needs improvement, which areas the team needs more training, and most importantly, what your customers have to say. Treat your outsourced team as an extension of your company. So always keep them notified about information related to their work. 
Discover: What's a Cloud-based System? 
What Is The Bottom Line?
You can't deny the importance customer service plays in the success of a business.  Outsourcing customer service can feel like you are allowing someone else to take care of your child. That is why it's very crucial to do your due diligence so you can make an informed decision. 
Although it may often feel daunting, outsourcing customer service is a tried and tested way to effectively increase your customer service productivity and provide support for the ever-changing needs of your business. If you find it hard to remain on top of your client support queue or offer an outstanding customer experience, outsourcing to an esteemed BPO may be the key to unlocking more opportunities for growth.