Outsourcing is a standard business technique that entails hiring another firm to perform specific work. Although the practice stretches back to the 1950s, it has gained renewed attention in recent years because IT tools make outsourcing more feasible and practical.
Customer service is one of the most straightforward and often outsourced tasks. Numerous multinational organizations have recently revealed their experiences outsourcing customer support to offshore and in-country businesses. What can we learn from their experience?
As it turns out, both the advantages and disadvantages of outsourcing customer support are significant. Depending on the circumstances, one may significantly outweigh the other. Is deploying your business's customer service worth the risk? Let us take a deeper look and see what we can learn.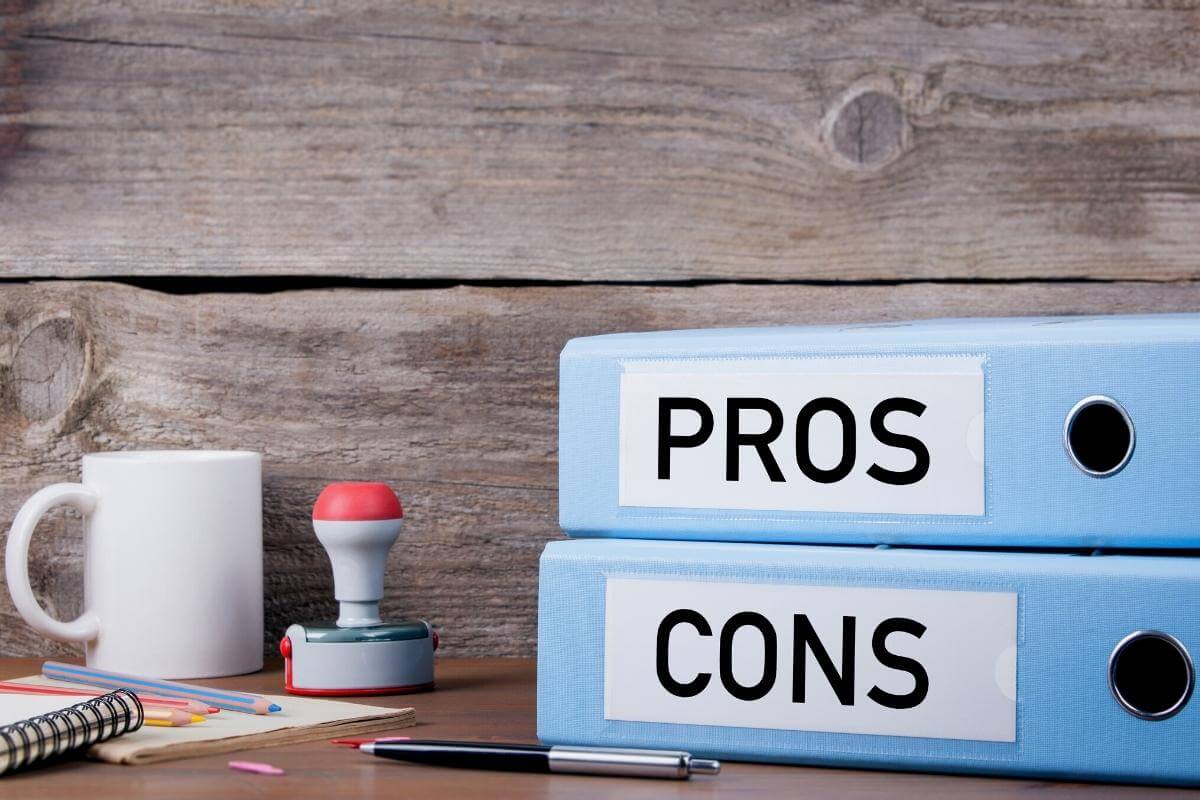 What Are the Pros and Cons of Outsourcing Customer Service?
Recent statistics about outsourcing show the industry's total revenue is expected to reach $405.6 billion by 2027. The reasons why outsourcing became a popular strategy are due to the following benefits. 
Pros of Outsourcing Customer Service
1. Resource conservation
Operating a contact center is rather costly. When establishing an internal customer service team, infrastructure setup costs, personnel costs, potential training fees, and administrative charges are just a few things to think of. Each of these costs can be minimized by outsourcing. By observing due diligence, you can recruit a skilled crew readily equipped with all the best equipment, a transparent pricing structure, experienced staff, and a guarantee of success.
If you select an offshore company, you will find that their services are very economical. You will find a firm that offers services comparable to a local firm at a fraction of the cost with proper research. 
2. Expanding Coverage
Nowadays, offering 24/7 customer assistance seems mandatory, particularly for larger businesses. However, you would need to invest significant resources to entice a qualified expert in your own company to work more hours to make this possible. You can efficiently resolve this issue by hiring employees from multiple time zones through offshore outsourcing.
Additionally, if your business works on a global scale, it would be more cost-effective to engage a local contact center office rather than pushing an in-house staff to learn a foreign language. The larger your audience, the more probable it is that you will better satisfy your customers by hiring a company in a different time zone to handle at least part of your customer service needs.
3. Eliminating Staffing Issues
Managing your staff is usually a gratifying experience. It strengthens employee loyalty to the business and helps you uncover growth opportunities. It does, however, demand tremendous time and effort.
It is preferable to delegate human resources responsibilities that do not directly affect the primary product your business generates. By outsourcing human resources duties, you retain control over the staff you select but eliminate the need to manage minor issues such as new hiring or further training.
4. Maintaining Concentration on the Task at Hand
To immediately follow up on the preceding point, if you are not required to concentrate on additional duties, you may devote your complete attention to the primary aim. While you will still need to communicate with and manage the remote staff, the real nitty-gritty of management for outsourced personnel will be the firm's responsibility to which you are outsourcing customer service. An in-house team would require far more direct attention and more time. 
Therefore, if you need to focus on a few activities while maintaining a high level of customer service, outsourcing aspects of customer service-related work, or all of it, is the way to go.
5. Improved Customer Satisfaction
The advantages mentioned above of outsourcing customer support contribute to increased customer satisfaction. Constant access to assistance, multilingual support, and a superior product due to resource redirection contribute significantly to improving the customer experience.
Further reading: Tips and Advice before You Start Outsourcing Customer Service
Cons of Outsourcing Customer Service
Although there are several benefits to outsourcing, there are also several drawbacks that a business must consider when evaluating whether or not to outsource a business function. The following are some of the disadvantages of outsourcing that every firm should be aware of:
1. Less Quality Control
If you want to establish a trustworthy reputation for your business, you must do everything possible to make sure it operates like a well-oiled machine. This implies that each component must adhere to particular requirements. However, if a customer service department runs remotely, there is no way to guarantee compliance with your policy.
Client service is critical in establishing your company's reputation. It can either enhance or detract from the user experience. That is why a single substandard contact can be so costly.
2. Lack of Brand Loyalty and Possibility of Security Breach
In-house personnel is often considerably more concerned about the success of the business. Customer care organizations that support many businesses concurrently cannot possibly cheer hard for the success of each brand. Lack of loyalty can result in indifference and a decline in the quality of work.
What makes this the most significant point in all of the advantages and disadvantages of outsourcing customer support is that workers often have access to sensitive information. These employees can become a security risk with a lack of brand loyalty.
3. Inadequate Communication Among Departments
One of the most beneficial aspects of receiving customer feedback is bettering your business. Your client care team must know which questions to ask to get accurate customer responses. 
Additionally, your team must understand where survey information should be routed to use the feedback correctly. Setting up such a system is tricky when working with a remote team.
4. Offshore Collaboration Challenges
Offshore outsourcing offers the most significant advantages, introducing unexpected complications. While the language barrier and time difference are minor issues, they may significantly influence productivity. 
One of the most severe difficulties is legislative inconsistency. To protect yourself, you should consult an international law professional before entering into any contract with an offshore company.
Learn more: We Detail, The Right Way For Your Company, To Outsource Customer Service.
5. The Risk of Disseminating Confidential Corporate Information
Perhaps the most significant downside of outsourcing corporate operations is the danger of losing sensitive data and confidentiality. When outsourcing areas like HR or customer service, the third party is often exposed to personal data that may be readily stolen or transmitted to the wrong hands.
Corporations value intellectual property. Therefore, watertight procedures and checks for data loss and confidentiality protection are essential when negotiating outsourced negotiations.
6. Instability of Outsourcing Firms
If an outsourcing firm fails, so does your organization's whole business department, which might have disastrous consequences. Thus, thorough research is necessary before signing any outsourcing agreement. Reviewing past performance or asking for references and feedback from previous clients is a good practice to avoid an outsourcing firm with a troubled history. 
7. Absence of Customer Focus
Outsourced enterprises often operate with a diverse range of customers and cater to the expertise requirements of many organizations at the same time. Outsourced suppliers may quickly lose track and attention, resulting in a lackluster performance on organizational responsibilities.
Discover: How to Get Started with Outsourcing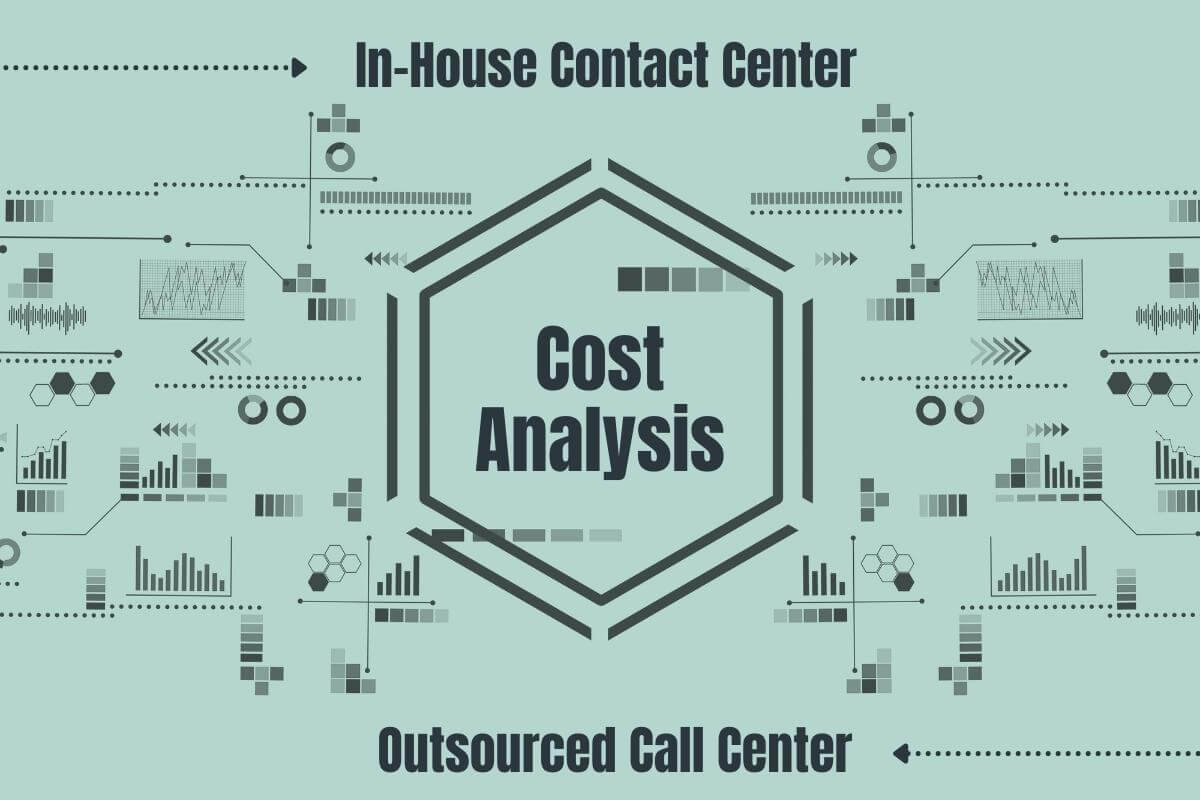 Cost Analysis – In House Contact Center Vs. Outsourced Call Center
Cost Analysis of In-House Call Center Services
Whether you hire in-house customer support staff to handle incoming or outbound contact center services or outsource call center services, you are responsible for each representative's hourly rate, remuneration, training, and benefits. However, you might need to pay far less for outsourced support agents.
Outsourced contact center services may be an incredible asset for managing alternative customer support activities. In terms of customer service and sales generation, an in-house contact center can prove to be too expensive. For example, Contact Center Representatives earn an average annual income of around $31,200, plus additional perks.
Phone systems, office supplies, commissions, and fees are not included in the estimations as mentioned earlier. Additional team members will be required to help with training, analytics, and quality assurance. In addition to the running total above, external variables may add up to roughly $200,000 every year.
Read more: 7 Steps To Successfully Outsource Your Customer Service.
Cost Analysis of Outsourced Call Centers
Multiple variables, including the following, determine the cost of outsourcing a contact center:
Call Volume Expected

Call Duration

Support Level
Consider if your services need 24-hour availability or merely typical business hours for our locale. Do you need bilingual or multilingual customer service employees, or do you only require English-speaking customer service representatives? 
Finally, would you need customer service connectivity across many channels, such as email, chat, and social media? Typically, managed service providers (MSPs) tailor solutions to your specific needs.
If you do an online search, you will discover that an outsourced contact center charges between $25 and $65 per hour for each person. Customer care operations for a team of four representatives at around $30 per hour from 9 a.m. to 5 p.m. each weekday may total approximately $1,680 per week. This equates to about $349,500 each year.
Shared Call Center Agents
If your call volume is minimal, outsourcing a pool of agents to accept calls may be the most cost-effective alternative.
Dedicated Agents
Outsourced customer support representatives may be committed exclusively to your services. Take note that involvement in your business sometimes has a higher price tag than shared agent options. Fortunately, contact center pricing is often based on effective hourly rates.
Monthly Flat Rates
Although it may be difficult to find service providers in the United States who provide flat monthly rates on calls, this option does exist. Flat rates are a subset of the dedicated agent option, which involves an agreement between you and the customer care employees on a fixed cost.
This might seem an attractive option, but keep in mind that you could wind up paying for unproductive work hours. Besides, in this case, you may be able to get a considerable number of hours from your customer service staff for free.
Contracts
After determining which outsourcing company best fits your contact center service plan, read your outsourced contract entirely and thoroughly. Leaving a significant firm might result in substantial fines and penalties. Even those who recognize their customer service requirements have evolved may have an excessive number of services to meet their present company demands. 
Always be on the lookout for deceptive language, hidden prices, quotas, and levies that might wind up costing you more than anticipated.
Additional Services
Not all customer service outsourcing companies provide the same advantages. Some may charge you for add-ons, such as:
Call Recording

Quality AssuranceConsultations

Analytical Programs

Training for Managers
Always check the conditions of the agreement before selecting an outsourced contact center provider. Check to see if any more services need cancellation.
Many firms find it more convenient to acquire an all-inclusive bundle than pick and choose individual add-ons. It is better to take the time to develop a strategy that is tailored to your contact center service if you want to maximize your return on investment.
Check out this article: Outsourcing Customer Services: Does it Make Sense?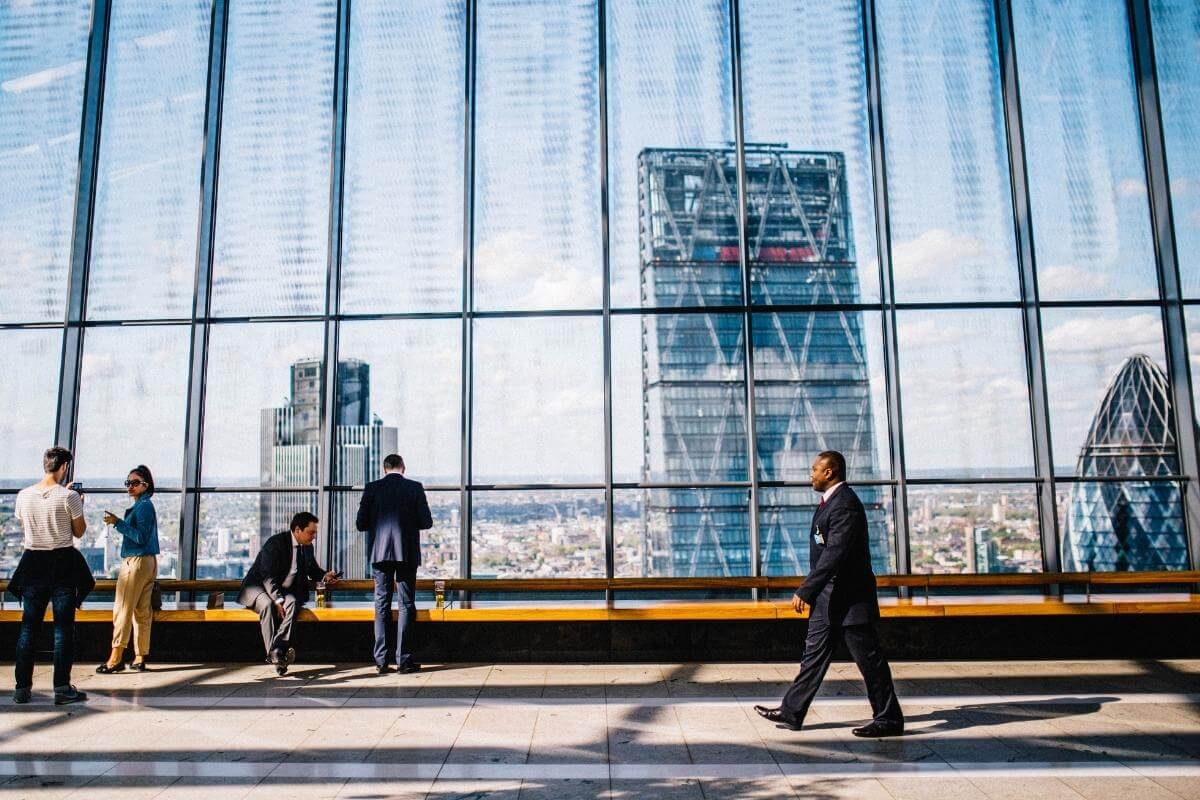 Companies That Have Successfully Outsourced Customer Services?
Capital One Financial Corp.
It is the ninth most prominent bank in the United States by assets. They provide a range of services, including credit cards, banking, and automobile loans. The corporation has outsourced customer support to a Filipino business process outsourcing (BPO) provider.
Amazon
Amazon is a multi-billion-dollar e-commerce and technology corporation. It offers artificial intelligence, cloud computing, and video streaming services.
Amazon outsources its customer service centers to the Philippines to improve its worldwide customer service. 
The Bank of America
The Bank of America is one of the biggest customer service outsourcing companies in the United States. It is also one of the biggest call center employers. 
The Bank of America is a market leader in wealth management on a worldwide scale. The bank also offers corporate and investment banking. They provide various services, including trading, to firms, governments, and organizations. Folks from all around the world make heavy use of their card system.
They are responsible for around 66 million consumers and small business owners from the United States and more than 35 nations worldwide.
Google
Google is the world's most popular search engine. This international conglomerate creates goods and services for the Internet, including cloud computing and internet advertising.
They were known for their distinctive internal culture. Google, despite this, acknowledges the value of outsourced customer support. This is shown by the fact that they outsource their Adwords phone and email support.
This action aided the corporation in achieving a favorable return on investment.
Outsourced customer care departments provide telephone and email support. Additionally, Google employs virtual assistants, IT professionals, and developers.
Hootsuite
Hootsuite launched in 2008. They have subsequently risen to be the market leader in social media management on a global scale. They serve approximately 18 million clients, 80% of Fortune 1000 companies.
The management chose to outsource customer service to facilitate the expansion of their support activities.
JPMorgan Chase & Co. 
JPMorgan Chase & Co. is one of the country's oldest financial organizations and the world's largest bank by assets. It employs over 250,000 people and manages $2.6 trillion (USD) in customer assets. The Philippines and India are home to the company's call centers.
The company partners with third-party service providers or BPO firms to provide customer assistance. Additionally, they invest in the professional development of their Filipino personnel. These are higher-value financial management obligations. For instance, staff in their overseas call centers have training in analytical disciplines such as portfolio and consumer credit analysis.
The Principal Financial Group
Another worldwide financial conglomerate is the Principal Financial Group. Based in Iowa, the company provides financial management services in 25 countries and territories. 
Target
Target Corp. is a retailer of available items. It also sells handpicked collections of general items and cuisine. Perishables, dry groceries, dairy, and frozen products are available at reduced costs.
This retail giant operates call centers in both the Philippines and India.
The Wall Street Journal
The Wall Street Journal is a New York City-based international business newspaper. Daily circulation is around 2.834 million copies (broadsheet and digital format). It is one of the country's leading publications.
This multi-award-winning newspaper has outsourced customer service to a Philippine business process outsourcing firm to retain incoming customers.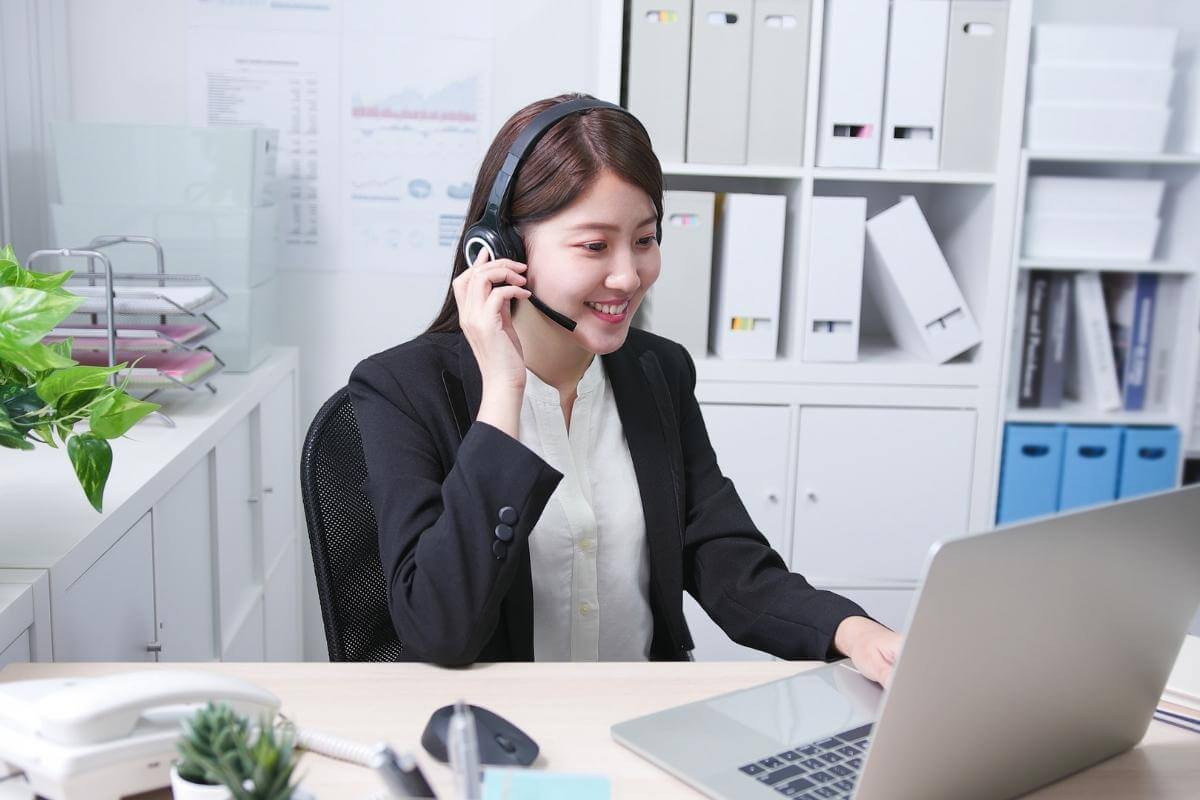 The Bottom Line
Although cost-effective, outsourcing has its own set of challenges that must be carefully weighed by any organization considering outsourcing non-critical business functions. These challenges may manifest as hidden expenses, linguistic and cultural barriers, substandard quality, and a lack of client attention. Choosing to outsource or keep some functions in-house is a critical choice that may often make or break a corporation.
Outsourcing is not a genie who will grant you all your desires whenever you want. As is the case with most things in life, outsourcing involves some effort on your part. 
Affordability and access to cutting-edge technology are two reasons to consider outsourcing but do not hesitate to do the legwork necessary to select the perfect outsourcing provider. 
Remember, communication is critical to ensuring your vendor understands what you want, and it will only provide what is included in your briefing, so make it a good one.
Locating a reliable service provider can be challenging. You can add significant value to current initiatives by adequately selecting outsourcing partners while increasing company efficiency and lowering expenses. 
Remember to collaborate with someone prepared to share your vision and your risks because more engagement may result in a beneficial collaboration that can transcend individual initiatives and drive both parties toward achieving their corporate goals.