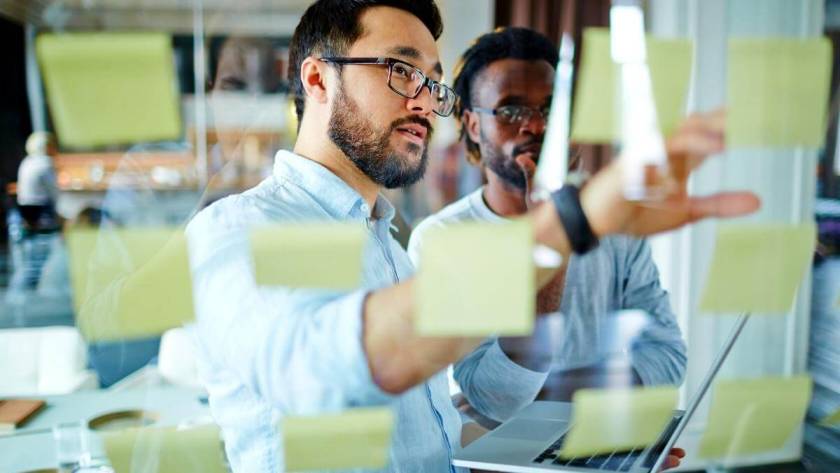 Do you intend to outsource your customer service department? If that is the case, you have come to the right place. Many firms are considering outsourcing their customer support. Outsourcing is more feasible than ever, thanks to quickly growing technology and a more connected globe.
Customer service is critical to an organization's success. It must be set up right the first time and continue with consistently high quality. Customers can be fickle.  If they have a negative experience with your firm, they will not hesitate to take their business elsewhere and tell everyone on social media why they are making this decision. This constant push to provide superior customer service motivates many businesses to consider outsourcing. 
With that in mind, today we will discuss the advantages and disadvantages of outsourcing customer support, as well as the six actions you should follow if you decide to outsource. Let's begin, shall we?
A General Definition Of Outsourcing Customer Support
Outsourcing your contact center involves entrusting a third-party organization with the responsibility of managing customer support on your behalf.
An outsourced contact center performs specialized duties based on your business's requirements thereby increasing the efficiency of your operations. This includes both receiving and making outbound calls for marketing purposes, as well as responding to chat, email, SMS, and even digital and social engagements.
By entrusting customer support to an outsourced contact center, you can reduce your expenses and streamline your business's operations.
Outsourcing customer support is a significant move, but one that can pay off handsomely. Customers increasingly expect a greater degree of care, with 16% prepared to pay extra for a firm that delivers exceptional customer service. Getting it right may aid client retention and loyalty; 93% of customers are willing to make further purchases from firms that provide great service.
Outsourcing part or all of your customer service responsibilities is an excellent method to give consumers exceptional, educated, and efficient agents while lowering overall expenses and conserving resources. Bear in mind that outsourcing is not synonymous with offshoring. Although offshoring is sometimes motivated merely by cost savings, outsourcing customer support to local partners is almost always a quality-driven option.
Further reading: Simple Steps To Set Up A Phone System For Your Business
How Do You Provide Good Outsourced Customer Service? (Always Make The Customer Happy)
1. Be Easy to Reach
When focusing on the larger picture of delivering exceptional customer service, it is natural to miss some nuances. However, it is the minor details that make all the difference between organizations that give barely acceptable customer service and those that go above and beyond to meet consumers' wishes and expectations. Making it simple for clients to reach you is one of those usually disregarded details.
Superior service begins by providing different channels for consumers to contact and engage with you. By giving multiple alternatives, you may begin to improve your clients' experience with your customer support system even before they begin their trip.
The more channels of contact you can establish with your customers, the higher your customer satisfaction levels will be and the whole customer experience will improve.
2. Prioritize Proactivity
As a company owner, you have likely spent considerable time fine-tuning reactive customer service efforts such as money-back guarantees and no-cost replacements. And, although being able to respond successfully to client desires and requirements is still crucial, experts say that being proactive is now more critical than ever.
Proactive management entails resolving issues before they emerge. This might include predicting the customer's needs and offering services before customers ask for them. This forward-thinking on your part contributes to your consumers feeling more appreciated by your business.
Consumers increasingly expect businesses to provide proactive services based on real-time data in today's hyper-connected economy. One of the most dependable strategies for your business to seamlessly transition to proactive customer service is to get feedback from your consumers. Provide them with several methods to suggest ways to enhance your goods or services.
By staying one step ahead of your consumers and consistently soliciting their input, your business can do much more than increase brand trust and loyalty. You may track customer want and demand trends, get insight into the thoughts of your most valuable resource, and give exceptional customer service efficiently and proactively.
3. Personalize
Oftentimes, businesses and management executives get enmeshed in the transactional nature of the majority of current sales methods. By focusing on consumers as real-time relationships rather than regular transactions, you can differentiate yourself as a business that cares about them as individuals, not simply numbers.
Cultivating connections with your clients not only helps them feel appreciated, but also increases their brand loyalty. They are unlikely to seek assistance elsewhere or talk ill of your company if they know you attempted to assist them.
Superior customer service is what differentiates successful businesses in today's competitive business environment. Poor customer service may be fatal to a business. 
So how, according to the pros, can you provide faultless customer service? By making it very simple for consumers to contact you.  By being proactive and anticipating the demands and requirements of your clientele. Additionally, by going above and beyond to ensure that your consumers feel appreciated on an individual basis. 
By using these effective customer service techniques, you can help your business grow and prosper. These are the three critical factors that contribute to great client interactions at all levels of your organization.
Learn more about The Best Cloud-Based Business Phone Systems This Year here!
How Much Can Outsourcing Customer Support Cost?
Over the past several years, one of the fastest-growing trends in labor resource management has been outsourcing and out-staffing non-core company services. Call centers are often outsourced. This enables achieving the criteria for a certain project to the greatest extent feasible, including the essential services, maintaining the appropriate work pace and schedule while keeping contact center outsourcing expenses to a manageable level.
Cost Components of Call Center Outsourcing
Costs associated with outsourcing customer support includes the following:
Recruiting costs, recruiters' payments;

Maintaining administrative resources;

Incoming info analytics;

Employee training;

IT infrastructure costs; 

Agent commissions; 

Office rent and technical requirements.
Outsourcing customer support costs can vary depending on whether a team is available to immediately take on a project or whether it must be established from scratch to meet certain specifications. In the second situation, a preliminary step is necessary during which qualified personnel is sought. 
Recruitment may take between one and four weeks, during which time the recruiter effort is compensated. The fee covers the cost of equipment or any other resources not yet accessible in the contact center at the time the contract is signed. 
The usually outsourced contact center price model is based on charging the workers' real work hours – that is, the individuals who are on the phone, making outgoing calls, and receiving incoming calls.
Typically, the call center outsourcing fee is based on a full hour of discussion or online chat. Occasionally, per-second or per-minute charging is used, although this is a rare occurrence. 
One hour of work is not an exorbitant amount of time spent in the office, since several firms provide the option of employing freelancing agents who work from home or in coworking spaces. This reduces the need for an office, further lowering expenditures.
Learn more about The Best Cloud-Based Business Phone Systems This Year here!
Factors Affecting the Compensation of a Call Center Employee
Numerous factors influence the pace for a minute of discussion that is optimal for a given employee:
Communication language. Conversations in the employee's native language are compensated at the highest possible rates (for example, the typical pay for receiving calls in English for dedicated native English-speaking agents is $20-30 per hour). Of course, this presumes that the agent has exceptional communication skills and understanding in the relevant field.
If we are talking about a foreign language (for a specific nation), the price is determined by the language's demand and the staff member's competency with it. English and French are the most popular languages, whereas Scandinavian language carriers earn the greatest wages and are highly sought. 
Additionally, the ability to speak a complicated or uncommon language (for example, Chinese) in addition to the native tongue is necessary and is appropriately compensated.
The scope of the job. Prices are often lower for big customers and when purchasing for a significant number of work hours during discussions – reductions may reach as much as 30%.
Calling direction. Payments are made for answering incoming calls (customer support) and making outbound ("cold calls") calls — the latter is typically priced 15-20% more than the former.
Call duration. Occasionally, the duration of the call is significant — lengthy calls get h higher compensation. If the calls are incoming and related to sales, a mixed payment system may be used: a portion of the sale is added to the agent's hourly or minute fee.
Country of origin. Different nations have a range of living conditions and average wages. As a result, the cost of an outsourced contact center varies. Thus, Eastern European outsourcing is somewhat more costly than that of Asian nations, but pricing in the United States and Western Europe are about comparable.
See how do you set up a two-line phone system by clicking this link! 
Factors Affecting the Cost of Call Center Services
Costs associated with call center outsourcing may include not just agent compensation but also project managers, coaches, technical support experts, and foreign language lecturers. The organizational structure of the workforce may vary. 
Labor on any project is invoiced individually, but if employees work on several projects as required, the corporation may pay them from the funds promised for the operators' work. That is, the cost of contact center outsourcing includes the labor of extra workers and their compensation.
The costs of contact center outsourcing may be bundled or calculated by one of the tariff plans. The total cost of a service package is determined by the mode of operation (round the clock or during the regular business day), the time zone in which the outsourced contact center is located, and agent rates, among other factors.
Pricing for services may rise during times of increased activity, such as the run-up to a holiday period.
Occasionally, it is necessary to adopt a bonus system in addition to the negotiated payments to expedite project execution, meet sales targets, and so forth. Fines may be imposed to enforce compliance with deadlines and service quality.
See more information about the Cloud Phone System Pros and Cons: Detailed Review here.
Is Outsourcing Customer Support A Good Idea?
Outsourcing may help you save significant amounts of time and money. It is no secret that customer service can be a stressful profession, which is why suppliers invest a significant amount of money each year in staff happiness to maintain excellent customer satisfaction numbers.
It is a full-time job to recruit and manage personnel who are customer-focused, capable of dealing with difficult customers, and knowledgeable about your product or service. Managing and expanding a business while bearing all of this in mind would be challenging for anybody.
The total level of customer service you provide will have a  direct impact on the number of individuals who return to your firm. Customer satisfaction scores will be higher. This devotion results in a stronger and more profitable bottom line.
Numerous firms provide basic or adequate assistance to their consumers, but they never reach their full potential for excellent service. If you want to be genuinely innovative in your market, you must boost your game by hiring a highly qualified team of outside individuals.
Increased availability is one of several ways in which your customer service will improve with a call center. Customers will be able to contact you 24 hours a day, 365 days a year. Without outsourcing, this is a massive undertaking, but it will significantly benefit your consumers.
How Much Does It Cost To Operate A Call Center?
Historically, call centers were seen as unproductive and a required expense for enterprises. Recent evidence, however, indicates that giving excellent customer experiences and providing good quality service with a personal touch has a direct impact on consumer loyalty and spending.
However, it is important to remember that contact centers are costly to operate, so it is important to carefully examine all of the financial implications involved.
Call Center Classifications
What are your call center's objectives? Your instructions will assist you in determining the most effective mode of operation for your firm.
Inbound Call Centers
This sort of call center is responsible for managing incoming calls, which are often from customers. They are responsible for everything from technical assistance to customer service to order fulfillment and everything in between.
Outbound Call Centers
Outbound call centers, as the name implies, are used to make outgoing calls. Agents will conduct phone outreach to generate sales leads, check information, and conduct surveys, among other tasks.
Hybrid Call Centers
You have probably guessed it already, but we are going to tell you anyway. Hybrid call centers integrate incoming and outbound activities into a single powerful operation. Agents are often divided into teams according to their given responsibilities.
When you have defined the functions of your contact center, you will have a clearer idea of the associated expenses.
Find out what a cloud-based system is here!
Select A Location
The location of your call center is the next factor to consider.
Local, Office-based Site
It is advantageous to have an in-house contact center staff composed of employees who are acquainted with the local culture and client base. A physical presence is especially important for firms that deal with sensitive data, such as medical patient records or financial records.
This strategy is the most costly when local space and agency wages are included. If this presents a problem, an on-site offshore contact center may be the best option.
Offshore, Office-based Site
Offshore contact centers provide many of the same advantages as their on-shore counterparts. These, however, are far less costly to establish and maintain – the majority of offshore contact centers are situated outside the United States, in countries such as India or the Philippines.
Remote Workforce – Virtual
Due to the pandemic, more call centers than ever before have shifted to a remote setup. This is an excellent alternative since it removes the fees associated with renting physical space. Consider, however, that you will need to provide dependable internet, equipment, and other resources to enable your agents to operate consistently from home.
Check out what a hosted VoIP is!
Engage The Services Of A Team Of Agents
The success of a call center is contingent upon its agents. To build a successful and lucrative contact center business, you must spend time, energy, and money recruiting and maintaining the top call center agents.
To obtain an accurate estimate of your expenditures, you will need to determine the number of employees you will need. This may be determined using performance objectives, sales and revenue targets, and other data. It is critical not to neglect this stage – overstaffing costs you money while understaffing exposes your contact center to call spikes and overload.
Apart from salary, there are further upfront expenditures to consider. For instance, the onboarding and training phases will need significant expenditure. After all, you cannot expect your team to perform at a high level from the start. Time spent finding and vetting candidates should also be included.
Tools And Technologies For Call Centers
More than a laptop and a headset are required for call centers. These businesses are now equipped with cutting-edge technology that enables them to provide seamless, high-quality client experiences.
The tools and resources you will need will vary according to the sort of contact center you are establishing. Having stated that, begin your search with the following three technologies:
Telephone System For Businesses
Phone systems use a variety of hardware, software, and procedures to ensure the seamless functioning of your contact center. It oversees all aspects of the customer experience, from call routing to the interface agents use to manage client inquiries and/or accounts. While Avaya is one of the most popular phone systems on the market, there are several alternatives.
CRM Software
If your phone system is missing a Customer Relationship Management (CRM) component, you should consider adding one. These solutions enable your agents to view and manage client data from a single location. CRMs are critical for delivering excellent customer experiences and fostering loyalty.
Performance Analytics Tool
The finest business judgments are backed up by facts. That is why you will want a performance analytics solution to monitor key performance indicators (KPIs) and other key performance indicators (KPIs). This data will assist you in refining your procedures, identifying operational gaps, and making educated decisions about how to enhance your contact center.
Additional Things To Consider
Telephone call-back technique. This simple but effective feature provides incoming callers with a call-back option, removing the need for them to wait on hold and making call spikes more manageable for your agents.
System of internal communication. Provide agents with a means of communicating with one another, even when a client is on the line, so they may quietly seek assistance. This may be as simple as using a chat system like Slack or Microsoft Teams.
System of live chat. While the phone channel is excellent, it may be somewhat pricey to operate. Consider creating a live chat option for consumers to contact you to free up your phone lines for more sophisticated conversations.
Discover the Best Multi-Line Phone System For Small Businesses in 2021 here!
Conclusion
Let us face it: the majority of business owners have never operated a support organization and have no idea how to set up procedures, choose tools, or even define exceptional customer service.
By outsourcing non-core capabilities such as customer service to a professional, you can devote more of your precious time to creating and expanding your company. You may focus on the activities that you like, such as product innovation and sales, rather than on petty office issues and operational demands that contribute nothing to the bottom line and divert your attention away from the primary objective.
In summary, outsourcing your client provides cost savings, increased access to a bigger pool of competent staff, more flexibility, and less litigation risk.
Leaving your customer service operations to the experts is the most effective approach to increasing your brand's accessibility. This is the first step toward creating a good customer experience and maybe one of the most profitable choices your business will ever make.