Written by Dion Jay Tality
Information technology (IT) is a vital part of today's business landscape. But suppose you need more technical experts and up-to-date technologies but are trying to keep operating costs down? In that case, you can adopt IT support outsourcing to successfully carry out this business function.
Start the new year on the right foot by outsourcing your IT tasks. Specifically, prioritize desktop and help desk support to improve your IT operations and business performance.
This post covers a practical guide to outsourcing desktop support and help desks. Read on to learn more about these functions, their differences and benefits, and ways to get started with outsourcing.
The Difference Between Desktop Support and Help Desks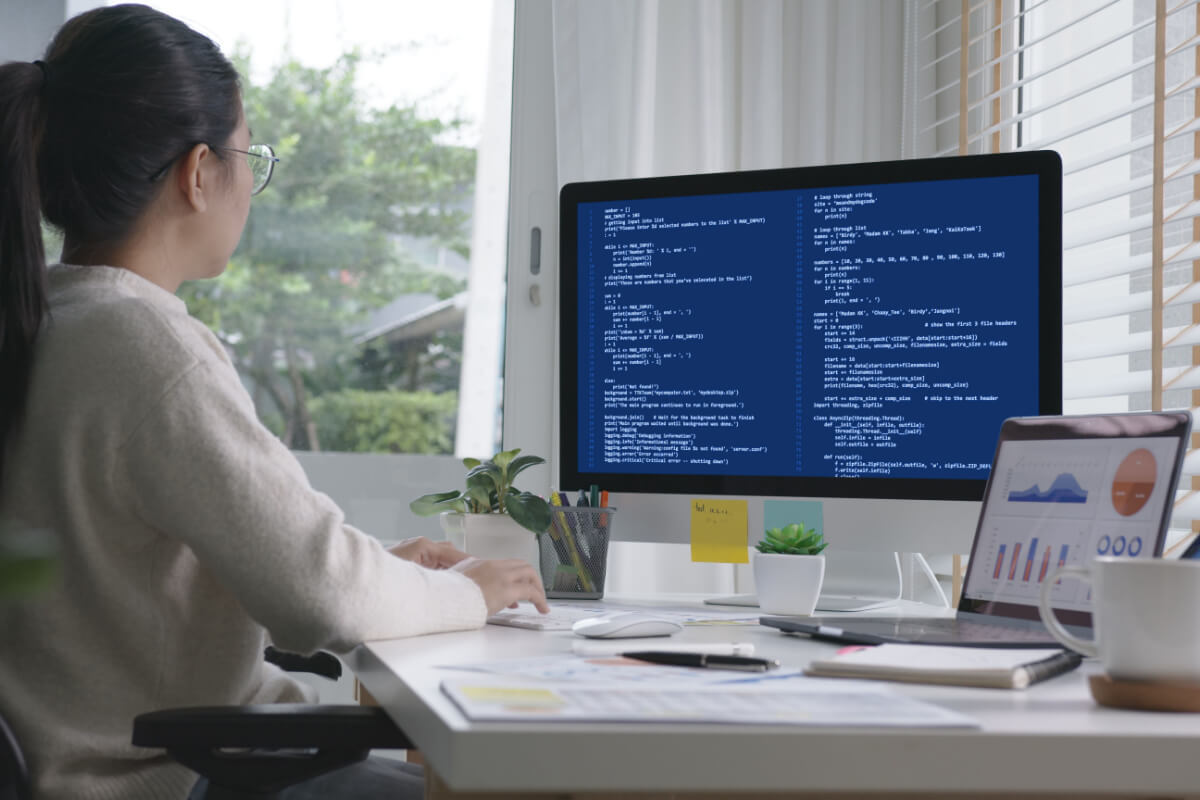 An IT operation performs a vast scope of tasks. Desktop support and help desks are two of the most common business functions in this category. Many people use these terms interchangeably. 
Make an informed outsourcing decision by first sorting out any confusion. Learn about the key differences between desktop and help desk support using the table below:
Desktop Support
Help Desk Support

Desktop support is a form of technical support.

A help desk offers a combination of customer service and technical support.

It focuses on troubleshooting and maintaining desktop systems.

It provides customers and/or employees with technical assistance and product support.

It has a team of technicians assisting end users and fixing computer devices.

It is a single point of contact (SPOC) for all customers and/or employees.

IT functions include:

Desktop troubleshooting

Hardware deployment, maintenance, and repair

Software installation, maintenance, and updates

Network management for desktop systems

IT functions include:

Answering inquiries

Processing orders

Providing status updates

Handling complaints

Troubleshooting

Fixing and replacing technical products
Now that you know the difference between the two, it is time to consider outsourcing. Learn more about outsourcing these IT functions in the following section.
Outsourcing Desktop Support and Help Desks 
Global IT outsourcing is expected to grow from $395 billion in 2022 to $587.3 billion by 2027. Further, reports predict this market might expand at an 8.26% compound annual growth rate (CAGR). Consider outsourcing desktop support and help desk services to capitalize on this growth.
To do this, you must find a reliable business process outsourcing (BPO) partner that works with IT services. But what is an outsourced IT provider? It is a third-party service provider that performs particular IT tasks for a company. 
You can adopt either front- or back-office outsourcing, entrusting administrative functions such as IT support to a specialized vendor.
When employing an external vendor to manage your IT functions, you have three options:
Hire an IT service provider and tap into its IT professionals only when necessary.

Outsource all IT activities, such as desktop and help desk support, to an external vendor. 

Partner with a managed service provider (MSP) to remotely handle your IT operations.
The last option is the most viable solution for optimizing your IT operations. You can even work with an MSP that solely handles desktop support and help desks. We will explore choosing the right MSP for your business in the next sections, so continue reading!
12 Benefits of Outsourcing Desktop Support and Help Desks

The BPO industry continues to grow. Not only do companies outsource front-office functions, but they also hire back-office outsourcing services. These services can include tapping into third-party vendors to handle higher-level administrative tasks such as IT functions.
In recent years, IT outsourcing has exploded in popularity. Today, it is the largest tech segment, comprising about 9.2% of total market share. So outsourcing IT tasks is a tried-and-tested method for growing your business.
Adopting IT BPO comes with several advantages. Learn about the benefits of outsourcing desktop support and help desks below.
1. Cost-efficient IT Investment
According to Deloitte, cost reduction is the main reason to outsource. Clutch states that 27% of small businesses outsource to increase efficiency. Combining the two, you clearly see cost efficiency as one of the practical benefits of IT BPO.
The whole process of building IT infrastructure, investing in technology, and employing IT professionals is costly. BPO firms provide access to talent and technology through affordable service packages, helping to reduce your operating expenses. Plus, an expert IT BPO partner improves your service efficiency.
2. Undivided Focus on Core Operations
IT tasks such as desktop and help desk support are secondary functions. However, they are still integral to business operations and require attention. 
Outsourcing lets you entrust IT functions to a dedicated third-party vendor. This gives you peace of mind because your IT BPO partner stays on top of tasks. You also have more time to focus on generating revenue and growing your business. 
3. Round-the-clock Availability
Did you know that over 75% of service teams operate during non-business hours? They provide support outside of working hours to boost customer satisfaction. IT outsourcing offers the same benefit to companies.
Most BPO service providers can operate 24 hours a day, seven days a week, by employing agents who work on shifting schedules. If you outsource desktop and help desk support to a different time zone, you can even assist end users around the clock.
4. Solid Access to Technical Experts
According to Clutch, 26% of small businesses outsource to work with experts. This BPO objective applies all the more to outsourcing IT functions. You need IT professionals to handle these more technical tasks.
Outsourcing desktop support and help desks gives you access to subject-matter experts. Your IT BPO partner hires talent with IT backgrounds and trains them to handle relevant IT functions. These industry specialists can also help scale your business up or down.
5. Advanced Technological Integration
IT operations rely heavily on technology. They require advanced digital tools and technological resources to accomplish day-to-day tasks. Some of the latest trends in the IT sector are automation, artificial intelligence (AI), big data analytics (BDA), and cloud computing.
Outsourcing your desktop and help desk support gives you access to the latest technology. Your hired IT BPO partner integrates such systems into your IT infrastructure. With modern tools in place, your business improves its service delivery and gains a competitive edge.
6. Improved Security and Privacy
Enhanced security is one of the top three reasons for hiring an MSP. Why? More than 80% of companies say their cybersecurity risks have increased. As of the second quarter of 2022, global web users experienced 52 million data breaches.
Outsourcing desktop support and help desk services lets you work with a skilled MSP. Your provider should implement stringent network security measures and data privacy policies. It should also optimize your IT operations and stay up-to-date on methods to protect your business.
7. Centralized IT Support
IT is now an integral part of the business. It comprises several functions, including desktop and help desk support. Both are critical to assisting end users with technical issues and fixing desktop systems.
IT outsourcing is best for establishing centralized support. Centralization not only ensures the easy distribution of information throughout departments; it also reduces ongoing costs and improves compliance. Remote work with an MSP can handle all, or nearly all, your IT activities. 
8. Increased Service Efficiency
NTT highlighted the strategic alignment between businesses and their IT operations. Almost 70% of operational teams see the need to implement IT strategies for improved business efficiency. For example, access to automation and analytics allows companies to work smarter and faster. 
Outsourcing desktop support and help desk services can improve the quality of your service delivery. The right IT provider will streamline your IT operations and increase overall efficiency. You should hire a reliable MSP with technical experts on staff who possess broad knowledge of advanced technologies.
9. Ensured Quality Control
Quality control is critical to IT success. Let us take desktop and help desk support as examples. A quality assurance (QA) team tracks how your IT professionals assist end users.  The team can track the factors that make for better ROI. It also ensures quality service for your employees and customers.
Most BPO vendors establish a QA team. It is vital in monitoring and improving agent performance for quality service. So whether you outsource data entry services or help desk support, hire an MSP focused on quality control.
10. Enhanced End User Satisfaction
Desktop and help desk support cater to two types of end users: employees and customers. Employees use desktop systems for their daily tasks and often need technical support. Meanwhile, customers contact the help desk for product inquiries and technical assistance.
Your company's goal is to satisfy end users, whether they be your employees or customers. This means that you must promptly and professionally address all inquiries of each type. One way to accomplish this goal is by outsourcing desktop support and help desk tasks. A reliable MSP has a system to ensure that no ticket goes unanswered, thus boosting service efficiency, quality, and user satisfaction.
11. Improved Productivity and Profitably
Your IT operations have a direct impact on your business productivity and profitability. With well-maintained IT systems, your employees are more efficient and productive. Likewise, customers return to your business when they get the technical support they need.
A competent MSP with IT experts and advanced resources helps boost your service offerings, not to mention your bottom line. Outsourcing your desktop and help desk support is ideal for optimizing production and increasing profits. 
12. Achieved Business Scalability and Growth
According to Clutch, almost 20% of small companies outsource for business growth. They seek and achieve growth by tapping into experts and leveraging resources. Ensuring more effective desktop support and help desk operations contributes to this goal.
As mentioned, there is a direct link between IT operations and business performance. An MSP helps improve your service efficiency, quality, and productivity. It optimizes your IT functions and helps grow your business.
How To Outsource Desktop Support and Help Desks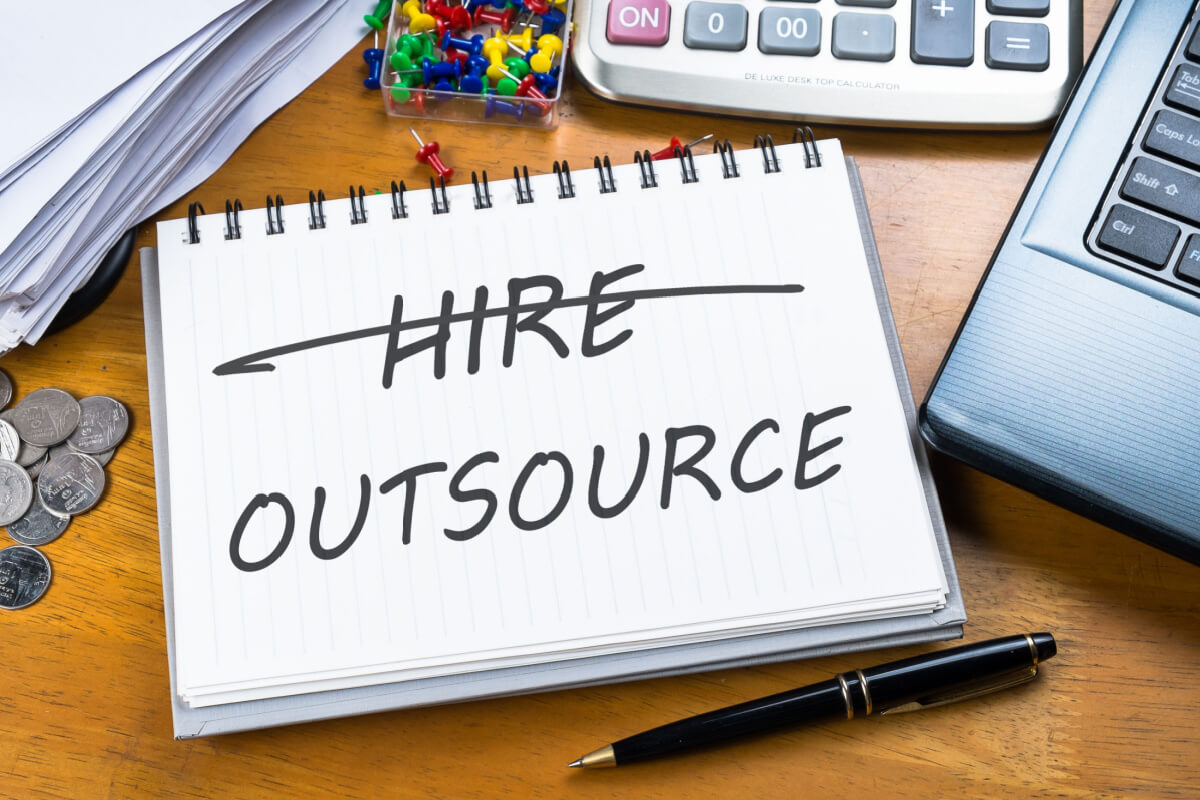 Outsourcing desktop support and help desks has recently become an outsourced IT trend. But getting started with this business practice is a challenging feat. You must conduct due diligence to create an effective IT outsourcing strategy.
We have rounded up some action plans for you. Follow our practical steps below to outsource desktop and help desk support.
1. Weigh the Pros and Cons of Outsourcing
Many companies hire IT BPO service providers to handle desktop and help desk support. These outsourced IT solutions optimize their IT operations. But despite its success, outsourcing is not a guaranteed solution for all businesses.
You should first determine whether outsourcing will suit your company. Consider the following advantages and disadvantages of BPO to inform your decision-making:
Potential Benefits.

Earlier, we covered the advantages of outsourcing help desk and desktop support. To recap, the following benefits are available to your business:

Core-business focus

Cost-efficiency

24/7 availability

Technical experts

Technological integration

Security and privacy

Centralized IT support

Service efficiency

Quality control

User satisfaction

Business productivity

Scalability and growth

Possible Drawbacks.

You should not ignore the disadvantages of outsourcing help desk and desktop support. Be wary of the following:

Loss of control

Goal misalignment

Cultural differences

Communication gaps

Security risks

Privacy issues

Business disruptions

Hidden Costs
Weighing the pros and cons helps you decide whether outsourcing IT functions is worth it; only then can you proceed to the next step.
2. Audit Your Current IT Operations
Your business might already have an in-house IT department. If that is the case, examine your current operations to determine areas for improvement. Take the following steps if you still need to figure out your IT goals:
Identify business problems IT can solve.

Do you need technical support to maintain and fix desktop systems? Or are you more in need of a SPOC for your end users, whether employees or customers?

Determine which IT services to outsource.

Your core IT team can handle technical support and network management. Meanwhile, you can outsource other functions such as desktop support and help desk tasks. 
3. Set SMART Goals for Your IT Operations
Once you have decided to outsource your desktop support and help desk, define your SMART goals. These goals must be:
Specific.

List all operational objectives you aim to achieve from outsourcing. Do you need to improve your service efficiency, productivity, and profitability? Or is it more important to optimize your IT operations and scale your business?
Measurable.

Ensure you can measure your IT outsourcing goals. Better yet, set key performance indicators (KPIs) to be met by your IT service provider.
Achievable.

Operational objectives must be attainable and realistic. Without achievable goals,

an outsourcing engagement loses focus and lowers morale.
Relevant.

Audit your IT operations to see whether outsourcing your help desk and desktop support is worthwhile. Make sure your BPO goals are also relevant to your IT needs.
Time-bound.

Set a timeline for achieving your BPO goals. A specific timeframe pushes your IT service provider to work harder to meet these goals.
4. Look for an MSP
After setting your SMART goals, look for a third-party service provider. Take note of the following key factors to consider when searching for the right MSP for your business:
Proven BPO Track Record.

Consider your prospects' experience and expertise in handling IT functions. Thoroughly check their credentials, from business licenses and certifications to awards and recognitions.
IT Professionals and Tech Experts.

Ensure your prospects hire and train contractors with strong IT backgrounds. The staff must be competent and skilled enough to provide both desktop and help desk support.
Technology, Facility, and Resources.

Aside from human resources, you should also factor in material resources. Make sure your prospects have state-of-the-art facilities and advanced technologies.
Outsourcing Cost and Pricing Model.

Compare the costs of all your prospective service providers. Check their pricing structures to see whether they fit your business. Both of these actions help you save money in the long term.
Business Reputation.

A positive image equates to business credibility, competency, and consumer confidence. Obtain customer and client feedback for each of your prospective service providers. When choosing an MSP, remember that reputation is everything.
With these factors in mind, pick the IT BPO service provider best suited for your business.
5. Create a Service-level Agreement (SLA) With Your MSP
Before you hire an MSP, you need to create an SLA. It should define the relationship between your company and your MSP. Include the following in your contract agreement:
Operational Objectives.

Define the SMART goals of your outsourcing engagement. Read

Set SMART Goals for Your IT Operation

discussed above

.
KPIs.

Similar to other functions, the fundamental metrics of desktop and help desk support are service efficiency, quality, and customer satisfaction.
Business Policies and BPO Guidelines.

Orient your MSP on your company policies to ensure contractors' adherence. Likewise, provide clear instructions to guide your service provider on how to proceed.
BPO Duties and Responsibilities.

You must be specific with your MSP's scope of work. Define the job roles for desktop and help desk support.
Breach of Contract and Corresponding Penalties.

Include the consequences of violating the SLA, such as hefty fines or legal ramifications.
6. Start and Optimize Your IT BPO Operations
At this point, you are all set and ready to jump-start your IT outsourcing operations. But reaping the benefits of outsourcing desktop support and help desks takes time. You must work closely with your MSP to achieve your business goals.
When you outsource tech solutions, implement the following best practices:
Ensure regular communication and collaboration

Establish and measure KPIs

Set quality controls

Capture end-user feedback

Train and update your IT workforce

Invest in the latest tools and technology

Promote a user-focused operation

Constantly examine and improve your IT operations
***
Do you want to outsource your IT processes? You have come to the right place!
Unity Communications provides reliable IT outsourcing services. We handle various IT functions, such as desktop support and help desk services. Our proven BPO record, skilled workforce, and streamlined IT processes speak for themselves.
We offer business flexibility, robust communication, and cost efficiency. Contact us today to discuss your outsourcing opportunity.
The Bottom Line
Your IT operations have a great impact on your business performance. For this reason, you should outsource relevant functions to reap greater rewards. Now is the right time to prepare for IT outsourcing in 2023!
Optimize your IT operations by outsourcing your desktop and help desk support. Follow the practical steps discussed above to ensure success. More importantly, hire a reliable MSP best suited for your business.
The right IT BPO service provider will scale your IT functions. It will also satisfy end users, boost productivity, and increase profits. Ultimately, it will help you achieve business growth.