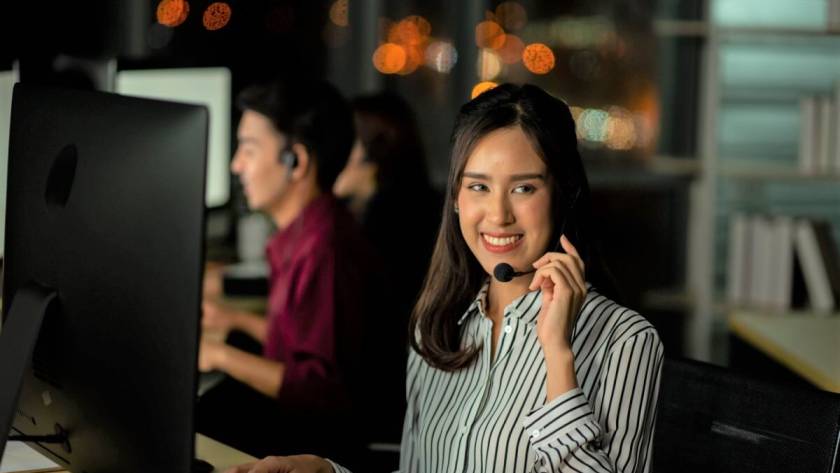 Many offshoring providers in the Philippines offer call center services to companies. They take over customer support, enhancing consumer satisfaction and experience to build, expand, and maintain product or service loyalty.
This article discusses offshore call center services in the Philippines. It explains what they are,  their benefits, and their potential issues. It also discusses the challenges call center companies face and the best practices to maximize outsourced customer service. 
Read until the end to get useful tips on properly outsourcing call center operations to the Philippines.  
What Are Offshore Call Center Services?

Offshore call center services are customer service activities offered by third-party providers on another continent. 
A call center consists of a team of customer service representatives (CSRs), also called agents or specialists, who receive phone or audio calls from users and potential buyers of your products or services. The CSRs answer their questions, help resolve issues, process orders and payments, and encourage inquirers to purchase from your business. 
CSRs typically have excellent communication skills. They are helpful, patient, responsive, and knowledgeable. One of their primary duties is to build and sustain customer or user relationships and to earn consumer trust in your company, products, or services for repeat sales.  
A few reasons for choosing offshore call center services are that they can provide a great customer experience, round-the-clock service, multilingual capabilities, and reasonable rates. Third-party service providers can offer clients reduced fees due to the affordable but competent workforce they hire.
So what makes these outsourcing operations different from nearshore call center services and onshore call center services? See the table below:
|   | If Your Main Office Is in the U.S., the Service Provider's Location Is: | Main Advantage |
| --- | --- | --- |
| Offshore call center services | In countries across the continent, such as India, Malaysia, and the Philippines  | High-quality customer service at a fraction of the price |
| Onshore call center services | In a nation beside or near the U.S., such as Mexico and Puerto Rico | More control over business than offshore services; more cost-effective than nearshore services |
| Nearshore call center services | in the U.S. also, but it might be in a different city or state. | Minimal to zero time zone, cultural, and language differences  |
Different Offshore Call Center Services in the Philippines
Business process outsourcing in the Philippines is known for providing the world's best call center services. Proof of this is that IBM's Global Location Trends named the country as the "call center capital of the world." 
The Philippine call center outsourcing sector provides the following services to companies of all types: 
Inbound

.

Business process outsourcing (BPO) firms manage incoming customer phone or audio calls. This service entails answering consumer questions, resolving product or service concerns, processing orders, claims, or payments, offering product or service information, and providing virtual receptionists and

interactive voice response (IVR)

.
Outbound.

Specialists call current and potential customers and end users. Outbound call center services include appointment setting, database development, market intelligence, customer acquisition, lead generation, and customer satisfaction surveys or polls.
Technical support

. CSRs answer common tech-related customer questions. They also address basic issues about your tech products and services (e.g., software and mobile phones). The agents possess competent technical knowledge and interaction skills to perform their tasks. Examples of tech support are helpdesk, post-sales, and pre-sales.
Virtual assistants

. A third-party provider supplies your business with remote agents to perform daily administrative activities, such as answering phone calls, posting on social media, scheduling client appointments and executive meetings, replying to emails, and organizing files.
Multichannel contact center

. A BPO firm offers customer service through chatbots, live chat, email, phone calls, and social media. It incorporates these different channels into a unified platform to allow customers to contact the agents via various digital or communication means at any time.
Contact center as a service (CCaaS)

. A service provider uses cloud technology to offer contact center services, including a call center. One benefit of having this solution is the ability to scale to better manage your operating costs.
Benefits of Offshore Call Center Services in the Philippines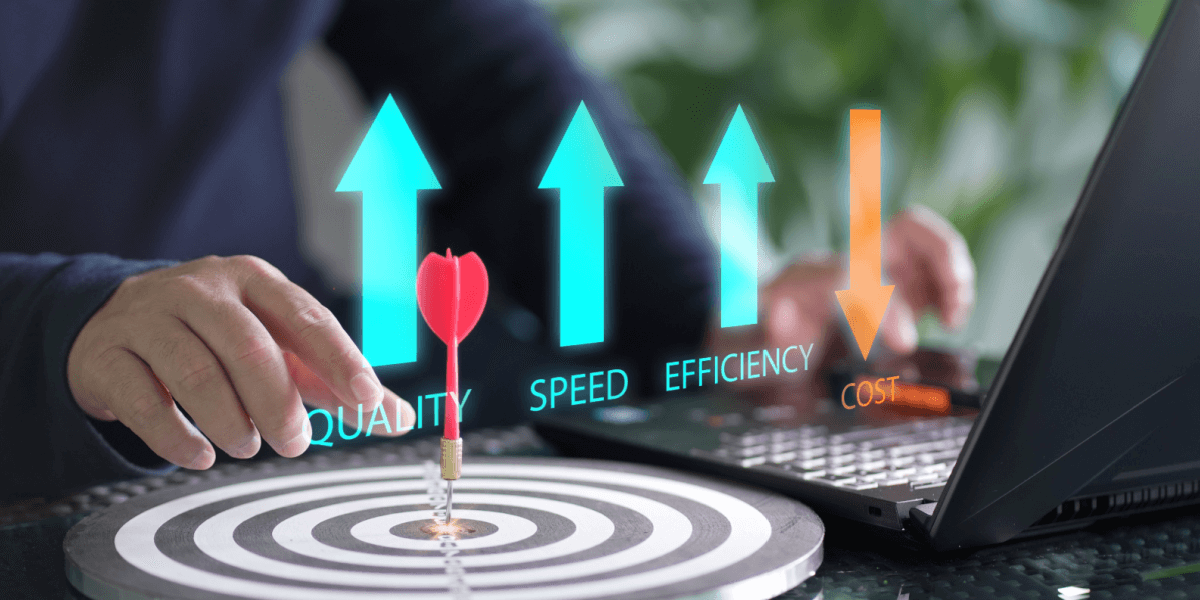 Consider the advantages of outsourcing to the Philippines to manage your call center operations.
Cost-efficient and Effective Third-party Teams for Better Returns 
The country's offshoring providers can staff you with first-rate CSRs at affordable costs. Filipino agents' soft skills, technical know-how, and academic level almost match those in Mexico, Malaysia, Singapore, and other more progressive outsourcing destinations.
What gives Filipino professionals an advantage is that their salaries are more reasonable. Lower wage costs translate to decreased operating expenses, enabling service providers to offer reduced fees. You pay less for guaranteed top-notch customer service and satisfaction.
A third-party provider that delivers consistently excellent consumer experience and service improves customer retention. This leads to more repeat business, better sales, and lower marketing or sales costs.
Above-average English Skills for Accurate Understanding 
One reason to offshore call center services to the Philippines is its English fluency. The country regularly ranks high in global surveys of English-proficient nations. It follows closely behind Singapore, the Asia-Pacific region's most skilled English-speaking country and one of its most advanced economies. 
Many Filipino professionals use English in their daily conversations. CSRs can speak the language with a neutral accent, helping them deliver excellent customer satisfaction to Westerners. They can confidently converse with American, Canadian, Australian, and British callers. Filipino agents and English customers can better understand each other for faster service and issue resolution. 
Close Affinity to American Culture for Quicker Customer Relations
Offshore call center services in the Philippines are most favorable if your customers are Americans or English-speaking Westerners. Third-party teams that share cultural traits with consumers will have a better chance of providing an exceptional customer experience. 
Filipinos and Westerners share several traits, practices, and expectations, including lifestyles, recreational activities, special occasions, government systems, and religious beliefs. They observe Holy Week, wear similar fashion, eat burgers and spaghetti, watch Hollywood films, and celebrate Christmas, Easter, and birthdays. 
Call center agents can form rapport faster and smoother when engaging with customers who have the same interests and expectations. Communication is more fluid. This is why the country's offshore call center services are sought after by many companies. 
Useful Occupational Traits for Better Morale, Teamwork, and Output
Filipino CSRs provide the best customer service because of certain working habits that distinguish them from their foreign counterparts. Innate warmth and hospitality towards foreigners and newcomers are some of them. These qualities are part of Filipinos' culture and upbringing.
Another reason to offshore call center services to the Philippines is the workforce's creativity and diligence. Filipino professionals work hard and are passionate and responsible about their careers. With creativity rooted in their psyches, local CSRs always find ways to solve challenges patiently.
Adaptable Third-party Workers for Continuous Operations 
Most Filipino call center agents are not picky about their work schedules. They can work at any time. Reporting for work on holidays, weekends, and late at night to serve customers or users is a minor concern for them. 
Working in a different time zone to achieve nonstop customer service operations is normal among these professionals. Specialists are accustomed to changing schedules and weekend shifts. Filipino workers in offshore call center services are adaptable to any situation. 
Adequate Influx of Young and Employable Talent to Support Tasks 
Customer service outsourcing in the Philippines is here to stay. The country's educational institutions continue to produce fresh graduates annually. These individuals are part of the millennial and Generation Z groups; they are driven, flexible, active, and enthusiastic.
These young professionals number in the millions and are willing to work should the opportunity arise. They are proficient in the relevant technologies (e.g., mobile devices, computer systems, social networks) needed in customer service positions. 
This trend of the labor force consisting mostly of young workers will continue in the years ahead. Thus, offshore call center services in the Philippines will enjoy a constant stream of qualified workers amenable to modest salaries.
Cordial Government Policies to Boost Outsourced Processes 
The national government completely supports BPO in the Philippines. It understands the major contributions of the outsourcing industry to consumer income, technological advancement, tax collections, job generation, and business investments. 
The Philippine Economic Zone Authority (PEZA) and the Board of Investments (BOI) are the government agencies that spearhead the promotion of the country's offshore call center services. PEZA supervises the special economic zones, providing better tax incentives and regulations for BPO companies, while the BOI facilitates business requirements.
Additionally, the government provides several training initiatives for individuals interested in working in the BPO sector. These accessible programs build and enhance the trainees' proficiencies in customer service, computer systems, and English.
Advancing Internet Infrastructure for Spotless Communication 
The continued improvement of the Philippine digital infrastructure due to the heightening competition among the major internet service providers (ISPs) is a boon for the country's offshore call center services. 
ISPs offer subscribers more reliable and faster connectivity with satellite and fiber-optic technologies. The market rivalry resulted in enhanced upload and download speeds on mobile and fixed broadband systems. 
Simultaneously, the government helps accelerate the development of the Internet platform by mitigating bureaucratic procedures. Approving and issuing permits to build and install telecommunication towers and other facilities is among its priorities. ISPs can construct and upgrade more cell sites to further enhance internet connections.
Uninterrupted Economic Stability to Keep Business Confidence High
The national economy has experienced unprecedented expansion for over 10 years. Real gross domestic product (GDP), the total value of products and services produced by the economy without inflation, has registered at least 6% growth since 2010. 
Continued GDP growth leads to an active and solid economy, as reflected by high consumer spending, business production, and government expenditures. 
A vibrant local economy means more business opportunities, a rosier overall outlook, deeper personal savings, stronger investor confidence, and better government services. All these positive outcomes benefit offshore call center services in the Philippines.
Marginal Recruitment and Tax Issues to Avoid High Legal Costs 
You can incur low legal expenses with offshore call center services in the Philippines. Putting up offshore operations instead of outsourcing your processes means dealing with many compliance policies, tax regulations, and labor codes. A service provider can handle all these matters when delegating customer service functions.
Moreover, the third-party provider takes care of the hiring activities. It will directly handle employment- and worker-related challenges. Transferring call center services and back-office functions to a BPO partner lowers your risk of potentially huge financial expenses and legal difficulties.
Rigid "English-only Policy" To Sharpen Communication Skills on Duty
Philippine call center companies impose stringent English language rules for customer service agents and team leaders. They must speak only English on the production floor to perform at high levels. Those caught speaking in their language receive written or verbal warnings. 
Potential Issues with Offshore Call Center Services in the Philippines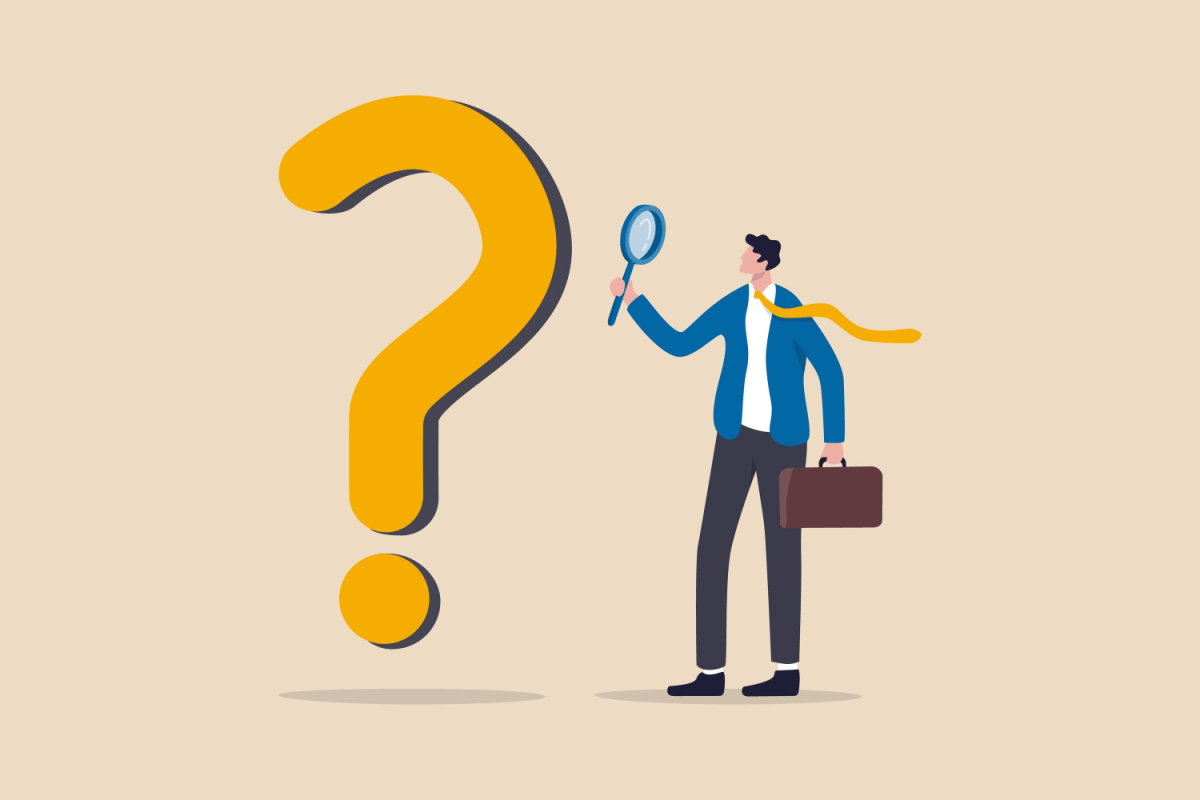 Call center outsourcing carries potential risks. Below are the three common drawbacks:
1. Growing Cybersecurity Threats 
Delegating call center operations involves imparting private and sensitive customer, end-user, and company information to a third-party provider. This includes home addresses, passwords, usernames, insurance details, bank account numbers, and credit card accounts. Unprotected or unverified critical files might lead to data breaches and financial harm. 
Before partnering with a BPO provider, ensure it has solid security measures to minimize data intrusions. You must have a formal confidentiality agreement with the partner, guaranteeing high data protection. Stringent security and authorization policies must be enforced when using confidential resources.
2. Assuming Unexpected or Hidden Costs 
When opting for offshore call center services in the Philippines, you must be privy to unforeseen expenses that can upset your operating funds. Your BPO partner might bill you more on top of the agreed rates. Choose a service provider that shares its complete service fees. 
Unexpected spending is normally hard to monitor and predict. The BPO provider might send you extra invoices for the following incidents or new services: 
Work or knowledge transfer 

Employee coordination and management 

Staff shortfall 

Work or operational interruptions

Contract pre-termination, disputes, or cancellation 

Extra-legal services

Staff termination and related personnel incidents

Printing and dissemination of numerous documents or reports 
To ensure effective offshore call center services, clear up payment terms and conditions with the service partner at the onset. Request full-service charges from the get-go to enable you to handle the budget better. 
3. Releasing Administrative Supervision 
Tapping into offshore call center services in the Philippines entails giving up some degree of management control over the outsourced processes. 
In most cases, the service partner will apply its well-established customer support and call center best practices to maximize output, simplify operations, and improve workflow. When that happens, all you can do is trust the third-party provider to meet your expectations and the outsourcing objectives. 
Using your in-house policies to guide outsourced activities will likely be an issue for the third-party team. That is why permitting the service provider to oversee the tasks with its procedures is ideal to benefit from offshore call center services. 
Challenges of Offshore Call Center Services in the Philippines
After learning the pros and cons of outsourcing to the Philippines, it is necessary to know the challenges the country's call center outsourcing industry faces to gain more insights. Here are some: 
Work setup challenges

. Since the pandemic, local workers have agreed to work remotely or partly in person. While they have become comfortable with the new arrangement, many BPO companies have announced a gradual return to full on-site work.

Labor supply challenges

. The call center industry must implement effective emergency plans if a staff shortage occurs due to stiff competition for qualified personnel. It must also shore up its workforce with specialized skills, including automation, cybersecurity, and analytics. These skills are more sought-after worldwide.

Political challenges

. Political issues in the U.S. can affect

offshore call center services

in the Philippines. For example, former U.S. President Donald Trump prioritized American employment with his "

America First

" campaign to restore lost jobs from outsourcing. He warned American companies not to move operations out of the country. 

Technological challenges

. Next-generation technologies are disrupting the call center outsourcing industry. Artificial intelligence (AI), chatbots, automation, and real-time data analytics are examples that can replace live call center agents. 

Health challenges

. Call center agents encounter work-related health conditions. These include temporary hearing impairment due to prolonged high-noise exposure, voice loss from answering numerous calls per shift, and back and shoulder problems due to extended stationary positions. 

High attrition challenges

. The IT Business Processing Association of the Philippines (IBPAP) states that the Philippine outsourcing sector, in which the call center is the biggest subgroup, suffers a turnover rate of

30% to 40%

. Employees resign every six months, mainly due to work-related stress. 
Offshore Call Center Services in the Philippines: Best Practices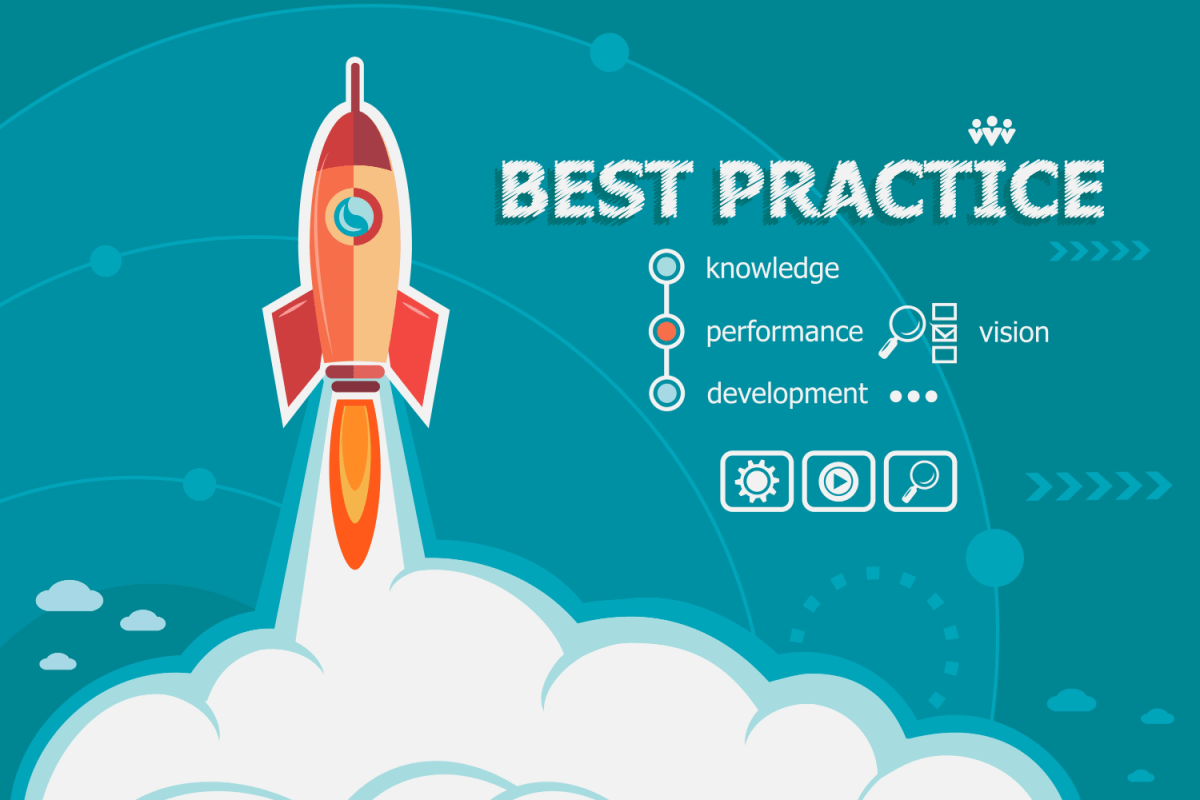 Apply these best practices to help you succeed in outsourcing call center processes. 
Turn the customer service team into a revenue driver

. The third-party team must not just help customers with product or service issues but also upsell and cross-sell. Encourage each agent to do their best to provide every caller with a great experience and satisfaction. Doing so will guarantee their loyalty, better sales, and free publicity.
Make agents more available with self-service options

. Help CSRs focus on more urgent and high-value consumer-related matters with self-service functions.

Offshore call center services

will be more effective when supplemented with features such as an online knowledge base, a support forum, and video tutorials.
Provide first-rate customer service in a flash

. Emphasize fast response times to improve customer loyalty and repeat business. To reach a speedy turnaround time, use live chat and chatbots to enable agents to handle different chats simultaneously to lower customer wait times. Define metrics associated with response time.
Harness customer service data

. Invest in data analytics and similar technology to analyze customer expectations, preferences, and feedback. You can gain deeper insights into their behavior. Analytics software can also help you determine high-performing agents for rewards and underperformers for retraining and motivation. 
Guarantee data security and privacy

. Get the latest cybersecurity systems to protect customers and end users' confidential information. Data security is crucial in managing outsourced processes. Vital resources, such as healthcare records, home addresses, bank account numbers, and passwords, must be safeguarded at all costs. 
Focus on the metrics that matter

. Monitor key performance indicators (KPIs) or metrics that affect customer service, experience, and satisfaction. KPIs include

first-call resolutions (FCR)

, average handle time (AHT), average hold time (AHLDT), net promoter scores (NPS), and agent schedule adherence. 
How To Get the Right Offshore Call Center Services in the Philippines
The country's BPO sector comprises hundreds of third-party providers offering different services, from call center operations to data entry processes. 
Consider these seven steps to help you find the ideal call center outsourcing company: 
List outsourcing goals and requirements

. Discuss the

offshore call center service

strategies with other decision-makers and involved parties. Determine the correct number of contractors, pick appropriate communication modes, and define the type of outsourcing that suits your needs and objectives.
Enumerate and assess prospective service providers

. Look into each BPO provider on your list. Research their expertise, knowledge, achievements, and experience. Prefer those with dedicated teams to work entirely on your outsourced tasks. 
Acquire extensive information on outsourcing fees.

Ask each BPO prospect about full charges, rates, and other billings. Inquire about unexpected or incidental fees.

Offshore call center services

in the Philippines provide different fees depending on their reputation and your requirements. 
Generate a request for proposal (RFP)

. Shorten your list of prospective candidates. At this point, you should have gathered the crucial details.

Develop an RFP

and submit it to each short-listed service provider. The document must outline the work scope, time frame, draft budget, and required solutions for assigned tasks. 
Choose the BPO partner that can deliver the most value.

Collaborate with your newly chosen third-party provider to prepare a service-level agreement (SLA). This is necessary when you use

offshore call center services

. The SLA lists the types of services to provide and other vital details, such as KPIs to hit. 
Track the outsourced task

. Monitor the third-party team's efficiency via KPIs. Ensure the goals and needs are on target.
Keep regular contact

. Improve the chance of success for

offshore call center services

through constant communication with your BPO partner.
The Bottom Line
Call center outsourcing is an effective strategy when you want to improve customer service activities for better income at affordable costs. Tapping the services of third-party providers is a common practice among businesses to manage customer support.
Various benefits, as mentioned above, can be realized when delegating customer service functions in the Philippines. You can also run into risks when transferring operations overseas, but you can reduce them by thorough planning and research. Most BPO providers will help you succeed in outsourcing. 
If you want to learn more about offshore call center services in the Philippines, let's connect!