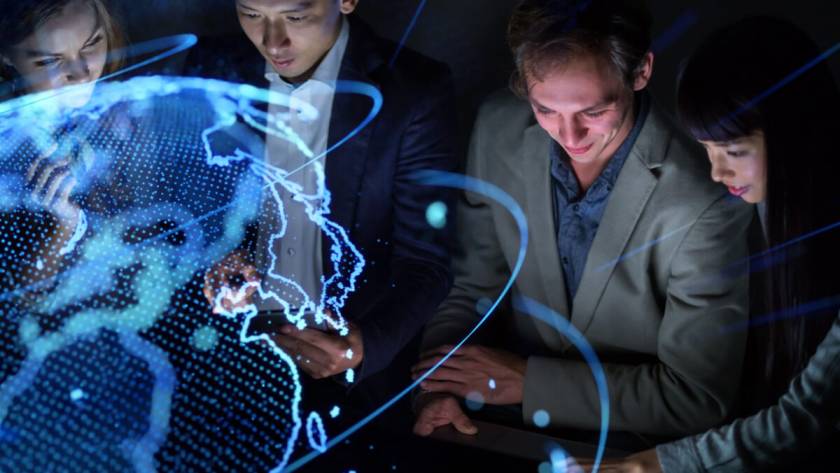 Written by Allie Delos Santos
At some point, a company's executive team sits around the meeting room and asks the million-dollar question, "Should we consider outsourcing certain processes offshore?"
If this situation sounds familiar, you might be considering tapping into an offshoring provider in the Philippines, but you are unsure whether the benefits outweigh the costs.
This article explains why companies offshore to the Philippines. It also explores the business process outsourcing (BPO) landscape in the Philippines, making offshore outsourcing a great strategy.
Reasons Companies Offshore to the Philippines
You might ask, "Why do companies offshore to the Philippines?" The short answer is that outsourcing to the Philippines is cost-effective.
Offshore outsourcing is the right step when you want to reduce costs, improve efficiency, and focus on your core businesses. However, not all countries make good BPO locations.
You need to consider more factors than simply cost savings. Work ethics, talent's education levels, culture, economic climate, and government support are all important.
The Philippines ticks more boxes than other outsourcing destinations, and here are why:
1. Clients Get Excellent Value for Money
The main reason companies offshore to the Philippines is the amazing value for money. The cost of labor in many developed countries is prohibitively high. With offshore outsourcing, businesses reduce costs, boost profits, and scale faster.
The cost of living in the Philippines is significantly lower than in the U.S., Australia, and the EU. For example, Filipinos can live comfortably on $517 to $1,764, which is 52.9% cheaper than the cost of living in the U.S. Companies can give Filipino offshore teams a good wage and still spend less than they need to in their home country.
2. Clients Save on Other Operating Costs
Other than 70% savings on labor costs, companies also save on other operating costs, including real estate, office supplies, hardware, software, and taxes, by offshoring to the Philippines.
The Philippines has favorable tax laws that help the BPO industry attract foreign investors. The Philippine Economic Zone Authority (PEZA) is a government agency designed to help firms, including outsourcing providers, get tax exemptions and holidays. The government supports infrastructural investment by implementing schemes to simplify import and export procedures.
With the many tax incentives BPO firms receive, they can offer cost-effective solutions. They give clients access to infrastructure and tools otherwise unavailable to small and midsize businesses (SMBs). Since the client company does not need to invest in expensive tools, rent, or software, they can save more on operating costs.
3. Filipinos Are Willing To Adjust to Your Business Hours
A good BPO partner will build a team that can operate on the same schedule as you, no matter the time zone difference. Working the same hours gives you prompt, reliable customer service. When collaborating with the offshore department, your in-house team will not experience any frustrating delays or inconveniences.
One reason companies offshore to the Philippines is the Filipinos' willingness to work the night shift to cater to the client's schedule. BPO companies pay employees a night differential fee, incentivizing agents to work graveyard shifts. Other workers prefer working at night due to the quieter hours or reduced traffic.
4. Working With Filipinos Is Easy
As mentioned, offshore teams in the Philippines have no problem working in line with the client company's business hours. Collaboration and communication between in-house staff and offshore contractors are seamless and easy. Companies need not worry about the external team's deliverables and timely turnovers.
Cultural differences are also prominent worries in the minds of business owners regarding offshore outsourcing. Offshoring to a location that is an excellent cultural fit minimizes miscommunication and facilitates smoother collaboration. Although many destinations fall short in this category, the BPO industry in the Philippines greatly complements Western companies.
With a large population that understands English well, Filipinos have learned to adapt to Western culture. The Philippines and the U.S. also share a close relationship, fostering widespread acceptance of Western culture among Filipinos.
5. Filipinos Are Very Hardworking
You might fear being taken advantage of by your offshore team, especially if you have had a negative experience with outsourcing. After all, you are physically apart and cannot monitor the external team to ensure productivity. However, that is not an issue with offshore teams in the Philippines, especially with reputable BPO companies.
Filipinos have an excellent work ethic and are dedicated to demonstrating productivity. They are results-oriented and industrious. They can also work with in-house teams to guarantee efficiency. Many are career-oriented and follow and implement key metrics to improve performance.
Filipinos will match, if not exceed, your in-house team's work dedication.
6. Customer Service Quality Is Outstanding
Customer service is one of the functions that significantly drains resources. It is time-consuming and tech- and labor-intensive, not to mention that it is expensive to maintain.
Customer service is no longer an issue when you outsource to the Philippines. Filipinos are not only excellent at providing customer service, but they also enjoy doing it. They excel at running live chat, managing online communities, and talking to customers on the phone.
They are naturally friendly, warm, and empathetic. Combining that with their excellent communication skills makes customer service in the Philippines the ideal business strategy.
7. BPO Companies in the Philippines Have the Right Technology
Investing in the newest technology is not always viable, especially for SMBs. For one, the latest technology is expensive. Second, SMBs are likely unsure how to make the most of it.
With offshore outsourcing, you can access the newest technology that improves efficiency and customer support. The best part? You do not need to invest in expensive hardware or cloud solutions.
Furthermore, offshore teams require good technology to accomplish their work on time. Where other offshore destinations fall short, the Philippines has a strong information technology (IT) infrastructure.
8. Filipino Workers Have Proven Fluency in English
Communication is essential when engaging an offshore team—minimal language barriers are better. Another reason companies offshore to the Philippines is its fluency in English. English is one of the official languages in the country. Filipinos' English-speaking skills are an attractive selling point for outsourced customer service functions.
The Philippines ranked 22nd out of 111 countries in the EF English Proficiency Index. The country has been consistently ranking "high" since 2016. According to Education First, nations with high English proficiency can read and comprehend newspapers, understand television programs, and create workplace presentations.
9. The Country Shows Strong Support for the BPO Industry
Prominent offshore outsourcing destinations provide great value for money. The caveat is that they often have an unstable economy and local government. However, the Philippine economy is one of the fastest-growing in Southeast Asia.
Recognizing the outsourcing industry as one of the biggest contributors to economic growth, the Philippine government shows strong support through incentives and favorable regulations. The Special Economic Zone Act provides a four-year corporate income tax exemption, local tax and permit exemptions, duty-free imports of capital equipment, and more.
The country also passed the Data Security Act to safeguard sensitive information against threats. This law mandates that BPO companies protect private client data and follow international information security guidelines.
10. Clients Need Talent, and the Philippines Has Plenty to Supply
Offshore outsourcing does more than simply save money. It allows businesses to harness talent they cannot find on a large scale in their local market.
The Philippines is home to a highly diverse, educated talent pool. It has a literacy rate of 99.27% and produces over 700,000 graduates each year. With a large demographic of individuals ready to work, BPO companies have databases of pre-vetted candidates with experience and training in contact centers, IT, accounting, finance, HR, and software development.
11. Outsourcing Improves Flexibility
Frequently changing customer demands and an uncertain economic landscape require businesses to remain flexible and agile.
One challenge when managing customer service is flexibility. You might hire more agents due to the increased volume of tickets and issues. But what happens when the volume decreases or you no longer need 24/7 customer support?
Outsourcing to the Philippines gives you the flexibility to adapt to current business situations. Let your BPO partner know your workforce requirements; they will staff you with the exact number of agents you need. Of course, you still need to consider the pros and cons of outsourcing to the Philippines before finalizing your decision.
Overview of the Current Offshore Outsourcing Landscape in the Philippines
The Philippines remains the top BPO destination for customer service roles for many companies worldwide. The country received the fifth-highest number of outsourcing inquiries (3.81% of total questions) in the past year, based on the 2022 Outsource Accelerator report. This number proves the relentless interest that many global clients have in outsourcing to the Philippines.
One of the main reasons companies choose the Philippines as a primary contact center outsourcing destination is the country's massive workforce. According to the IT and Business Process Association of the Philippines (IBPAP), the BPO industry currently employs 1.44 million full-time employees.
The country also remains unfazed by artificial intelligence (AI). Filipino BPO companies can use automation and AI tools to refine their solutions.
The current recession in the U.S. has created chaos for many companies, creating an unpredictable and uncertain business landscape. Companies that rely on in-house operations must identify strategies to maintain profitability while handling reduced demand. Offshore outsourcing remains a viable solution for those trying to save money.
The Philippines has also consistently been one of the primary locations for outsourced services in terms of financial attractiveness. Regarding labor costs, The Business Times stated that it is one of the top five countries. The financial benefit has allowed businesses to stay competitive amidst the recession.
The Bottom Line
Hopefully, this article has explained why companies offshore to the Philippines. Any organization can benefit from engaging in business process outsourcing in the Philippines. It provides jobs to many Filipinos on the one hand and saves client companies a fair amount of money on the other, making it a win-win strategy.
Due to its many benefits, the country has fortified its name as one of the leading BPO destinations. Filipinos have repeatedly proven themselves to be important partners for Western companies. With the right appreciation, respect, and motivation, businesses can expect excellent work in return.
Planning to hire Philippine-based offshore teams? Unity Communications is here to help. Let's connect so that we can assist you in customizing a solution that meets your needs.