Written by Allie Delos Santos
Do you want to save money without sacrificing service quality? Do you plan to scale or expand your business, but you are worried about the expenses? The Philippine business process outsourcing (BPO) industry is here to help.
One of the top outsourcing destinations and prime offshoring providers is the Philippines. The country is known for providing quality service for a fraction of the cost.
This article covers everything you need to know about BPO in the Philippines, from its history and current status to how you can leverage it for your business.
History of BPO in the Philippines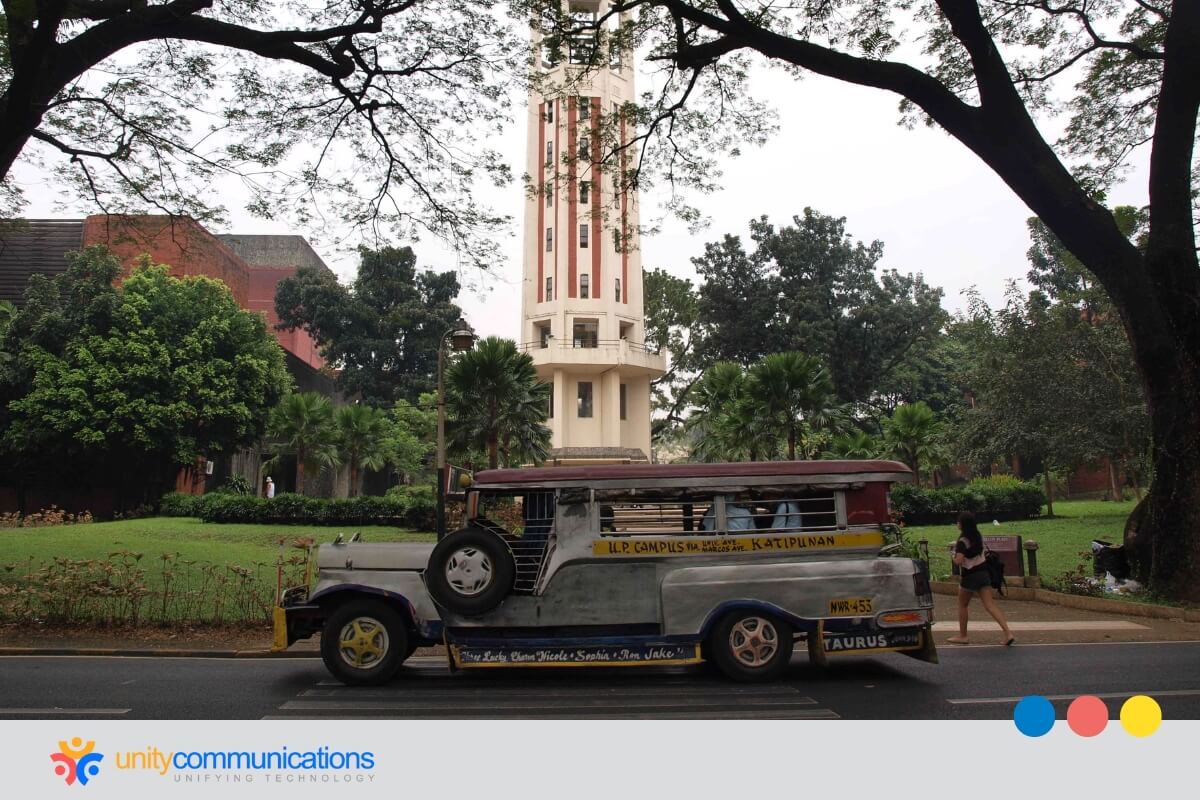 Outsourcing involves hiring a third-party provider to manage non-core functions on behalf of an organization. Over the years, BPO transformed from handling unstructured, single-focus tasks to having a plethora of services for companies worldwide.
The Philippines is one of the top back-office outsourcing providers. It takes great pride in its homegrown talent, who is an expert in customer service. The country's best qualities are its people's skills, English proficiency, and cultural ties to the U.S.
This section discusses how the BPO industry began in the Philippines.
How Outsourcing Started in the Philippines
According to an article published by Rappler, a Manila-based online news platform, BPO in the Philippines officially started when Frank Holz of Accenture established the first call center in the country in 1992. After three years, the Philippine Congress passed the Special Economic Zone Act to transform selected areas into developed ecozones and promote local and foreign investments.
After the enactment, two events paved the way for the BPO industry in the country. First, the Act created the Philippine Economic Zone Authority (PEZA), providing tax benefits and fewer area requirements for development. These benefits attracted foreign businesses to establish offshore sites in the country.
Second, pioneering companies started emerging in the country shortly after. In 2000, BPO made up only 0.075% of the country's gross domestic product (GDP), but it has grown exponentially since then.
Four years after the enactment, then-President Gloria Arroyo attended an information technology (IT) forum in New York City. She facilitated the signing of the Memorandums of Understanding (MOUs) for several BPO firms in the country.
Signing the MOUs was one of the catalysts for the growth of outsourcing in the Philippines. After that, foreign investors started opening their doors in the country, generating jobs for Filipinos and increasing the nation's GDP.
History Made in 2010 Onwards
In 2010, a Rappler article called the Philippines the world's BPO capital. At this point, over 500,000 call center workers helped the industry generate $8.9 billion in revenue. The five-year compound annual growth rate (CAGR) was also projected to be 38%.
By 2011, the industry generated 638,000 jobs for Filipino workers and $11 billion in revenue. BPO revenue occupied 4.9% of the country's GDP. After a year, it made up 5.4% of the Philippine GDP at a CAGR of 46% since 2006.
BPO in the Philippines reached $15.5 billion in revenue in 2013, opening up 900,000 full-time jobs for Filipinos. In 2016, it was expected to have a 17% CAGR, contributing to 1.3 million job vacancies. These are just a few economic benefits that business process outsourcing brings to the country.
The BPO Industry During the Pandemic
The COVID-19 pandemic greatly affected BPO operations. Despite being allowed to operate during periods of enhanced community quarantine, BPO companies did not have normal workforce capacity.
As a temporary solution, some BPO companies resorted to remote work. But these organizations still had to provide necessary IT equipment for staff since some households had limited internet connectivity and technological resources.
Other companies provided employees with on-site accommodations to continue working despite the restrictions. This arrangement involved sharing hotel rooms and sleeping at workstations.
Furthermore, global travel restrictions decreased the demand for insurance and travel services. Hence, some BPO clients ended their contracts, leaving workers jobless or on "floating status" until the situation returned to normal.
Although many industries fell in 2020, BPO kept the Philippines afloat, thriving amid the global crisis. BPO companies managed to make changes quickly and invest in different infrastructures that let them keep doing business.
The Current Status of the BPO Industry in the Philippines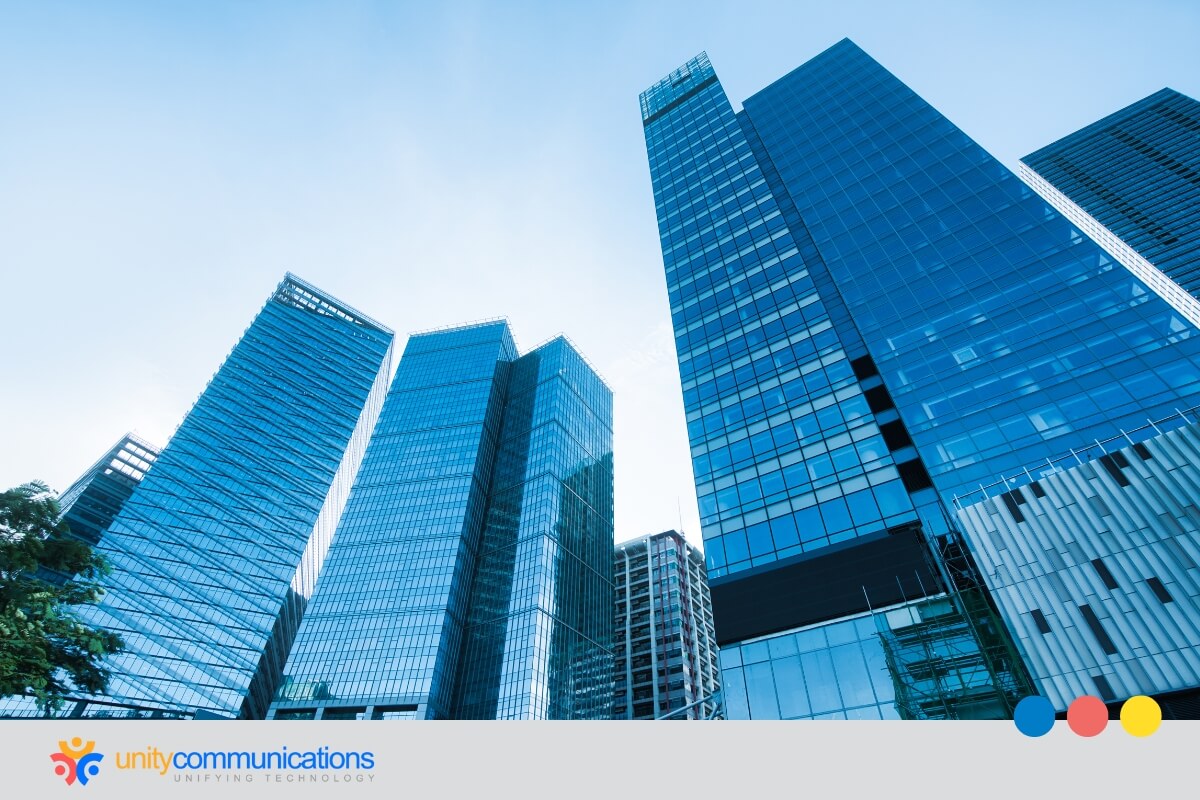 The IT-BPO industry is currently the largest employer in the Philippines. According to the Information Technology and Business Process Association of the Philippines (IBPAP), the outsourcing industry hired 1.44 million full-time Filipino workers. It brought in $29 billion in revenue in the first half of 2022.
BPO clients now have greater confidence in work-from-home (WFH) arrangements, and these recent numbers reflect that fact. In addition, this progress follows the trends in global demand and developments in technology, e-commerce, and healthcare.
The Philippine Fiscal Incentives Review Board (FIBR) also said that IT business process management (BPM) and BPO companies in the ecozones could continue operating 100% remotely without losing tax benefits. To be eligible for WFH setups and tax incentives, IT-BPM and BPO companies must transfer their registrations from PEZA to the Board of Investments (BOI).
The Future of BPO in the Philippines
The Philippine IT-BPM sector is projected to generate 1.1 million more jobs in the next six years. The sector plans to promote growth by hiring outside the country's capital. More than half of the 1.1 million vacancies will be targeted to the provinces, bringing the industry's total number of workers closer to 2.5 million.
Due to recent unprecedented events, the outsourcing industry is putting most of its money into artificial intelligence (AI). Technology giants such as Facebook, Google, IBM, and Microsoft are gearing up and future-proofing their operations.
That said, we should not overlook the value that the human touch adds. Human interaction allows businesses to provide exceptional customer service. So BPO companies in the Philippines should invest in the right technology and employee training and upskilling to provide better customer service.
Reasons Outsourcing Has Boomed in the Philippines
BPO firms in the Philippines generate thousands of job openings and attract businesses across the globe, thanks to the nation's proven track record, expertise, and familiarity with foreign cultures. But it took years to reach this level of success, with a slow and steady rise to its full potential.
Outsourcing keeps growing and succeeding because Philippine service providers add value in areas outside the scope of traditional systems and automation. These areas include active listening and empathy. Both soft skills are equally crucial in providing excellent customer support and experience.
Here are five more reasons the Philippines is prosperous in the BPO industry:
1. High-quality Workers at a Fraction of the Cost
When companies want to outsource, they aim to save on costs without sacrificing quality. BPO firms in the Philippines are the perfect choice due to the country's abundance of skilled workers and relatively low wages.
Many Filipino graduates are knowledgeable in IT, accounting, and nursing, making them an excellent fit for most outsourced services.
Through its Technical Education and Skills Development Authority (TESDA) programs, the Philippine government also teaches people how to meet the needs of the BPO industry. Because of this, many young workers are trained to cater to your BPO's needs.
2. Highly Educated Talent
The Philippines was expected to produce over 1.6 million graduates from colleges and state-run universities in 2022. With a literacy rate of 95%, the country has a large pool of bilingual, well-educated workers who can handle the challenges and needs of the outsourcing sector.
The country's workforce is also highly trainable in design, technology, and management.
3. Strong English-speaking Skills
The potential language barrier is a risk when offshoring. If local talent does not speak your language well, you might not be able to communicate properly with them.
Luckily, this is where the Philippines gains an edge over other BPO giants such as India and China. Most Filipinos speak English more fluently than citizens of neighboring countries. With English as one of the nation's official languages, the Philippines has among the biggest English-speaking populations across the globe.
In fact, according to the EF English Proficiency Index, the country ranks 22nd out of 111 countries in the world when it comes to English language skills. It also ranks second in Asia, after Singapore. This makes the Philippine BPO industry a strong contender in the market.
Filipino agents are perfect for contact centers as a service (CCaaS) because employers face no communication issues when working with them. These agents have no trouble addressing foreign customers' needs.  
4. Data Security Regulations
One of the hesitations businesses have about outsourcing is the security risk of sharing sensitive data with a third party. To reduce the risk, the Philippine government established several rules and policies to protect data.
Any organization or individual proven to violate the Philippine Data Privacy Act will be fined between $20,000 and $100,000 and face up to six years of imprisonment.
With these stringent laws in place, foreign investors can rest assured that their data will never reach the wrong hands.
5. Tax Benefits and Strong Government Support
One of the many benefits of outsourcing is reduced costs. But cheap labor is not the only way to achieve cost savings. Many BPO firms turn to the Philippines due to its favorable tax laws.
The government has programs and policies that incentivize foreign businesses. Recent reforms have also streamlined taxation and business registration processes, making it easier for employers to do their jobs.
To support the rising BPO industry, the country's government created the Special Economic Zone Act in 1995, offering tax benefits for foreign investors and lowering the requirements for development. Under this Act, BPO companies gain benefits and exemptions such as:
Local permits and tax exemption

Four-year corporate tax exemption

Long-term residence for foreign investors and their immediate family

Duty-free import of raw materials, equipment, and supplies
Additionally, businesses can register with PEZA to gain extra privileges and incentives. Businesses in the outsourcing sector and outside of it want to invest in the country because of these rules. Thus, they can reduce operating costs by lowering spending on office rentals, supplies, professional services, and even lodging and food.
The Philippine BPO industry expanded and reached significant milestones thanks to these factors. 
Five Common BPO Solutions in the Country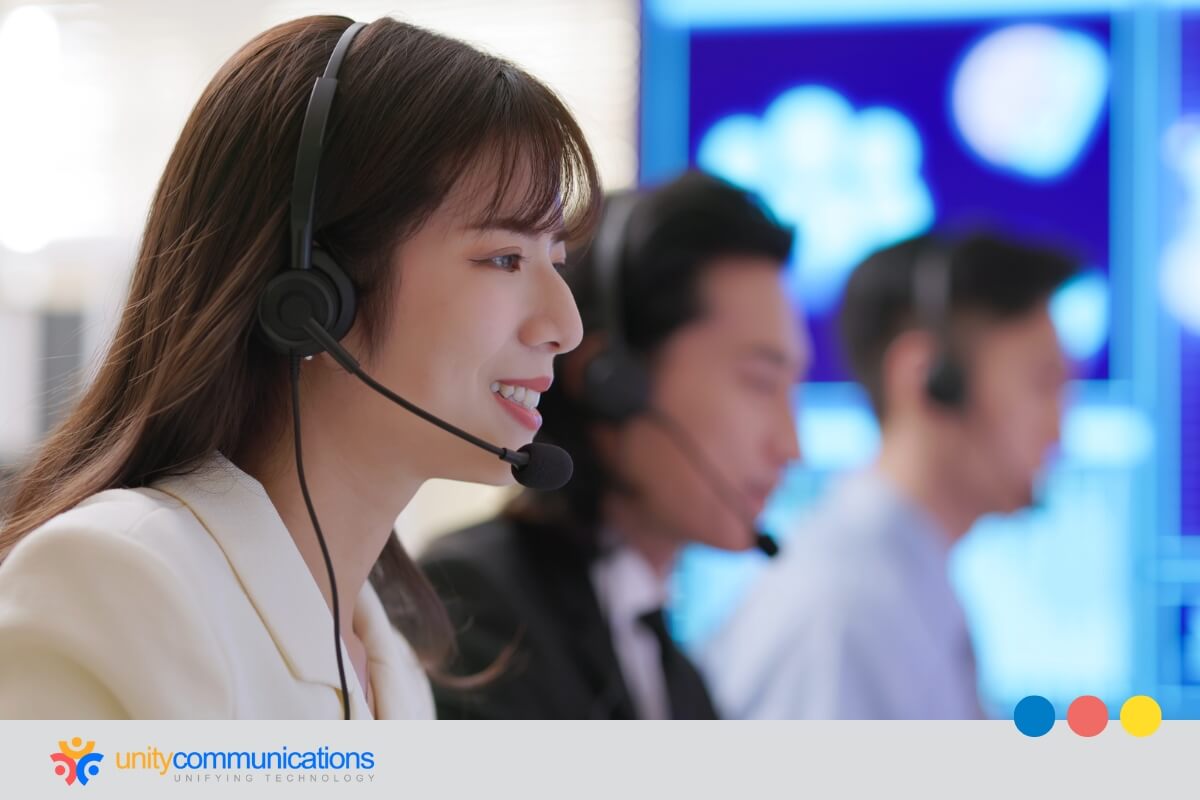 The Philippine outsourcing industry primarily offers accounting, technical support, contact center services, and data entry services. It also includes knowledge process outsourcing (KPO) solutions.
Here is a deeper dive into these services:
1. Contact Center Services
Most companies handle multiple voice and chat operations as part of customer service, telemarketing, and the help desk.
Although customer interactions are important, your internal employees do not necessarily need to handle these tickets themselves. Anyone with the right information and training can answer calls and chats effectively.
Rather than spending limited time and resources addressing these tickets, you can get a third party to handle them on your behalf. This allows you to concentrate on your core functions that require your employees' input.
2. Technical Support Services
Technical support outsourcing offers a wide variety of specialized services to clients. It involves solving issues related to computers, mobile devices, software, and other electronic gadgets.
When you outsource tech solutions to BPO companies in the Philippines, you give users access to a help desk staffed by dedicated, experienced agents.
Stumbling blocks and minor defects are inevitable, even with thoroughly tested products. Rest easy knowing that end users have the help they need to quickly solve and record problems that arise.
3. Accounting Services
Accounting is a time-consuming and cumbersome activity. But it is also one of the most crucial business functions.
Precision is key when it comes to accounting and finance. Your company cannot afford to make a mistake in your bookkeeping. A small blunder and you risk facing legal and financial issues later on.
To guarantee your books are always in check, have a dedicated BPO firm in the Philippines review them. Since Philippine service providers are skilled in the field, they perform all preventative steps to ensure your accounting is up-to-date and error-free.
4. Data Entry Services
Subcontracting data entry is prevalent in BPO because the task is often time-consuming and routine.
Many companies feel comfortable handing data entry off to a third-party service provider because it is not a technical job. In doing so, they save significant time—letting their staff concentrate on higher-value, complex tasks instead.
Since data entry is relatively simple, only a few problems could arise, making it a fairly safe business function to outsource.
5. Knowledge Process Outsourcing Services
KPO involves outsourcing knowledge-intensive, data-driven activities. It entails gathering, analyzing, delivering, and managing objective insights for an organization. KPO services have four broad classifications:
Data management

– providing effective solutions for data retrieval, storage, sharing, and integration for better business analytics and reporting, as needed by various stakeholders

Data analytics and insights

– solving business problems across industries and empowering companies with actionable insights via innovative data analytics

Global reporting and performance management

– giving efficient performance measurement and reporting across sectors to attain operational productivity and excellence

Business/market research

– offering strategy consulting and research services to find accurate answers to crucial business questions
The scope of KPO solutions includes computer-aided simulation, engineering development and design, account preparation, and financial services.
Common BPO Setups in the Country
Three major cities currently serve as hubs for BPO offices in the Philippines: Metro Manila, Cebu City, and Davao City.
BPO companies use two common setups that differ in managerial arrangements, cost-effectiveness, and context for risk management.
Captive Market
Companies choose this setup when they need a more cost-effective way to manage core business activities. Long-term planning and strategy require a higher level of managerial control. Sensitive and confidential business information is unlikely to be shared with a third party through the captive market model.
Executives can utilize this outsourcing model in two ways:
Start-from-scratch model.

The business builds its resources in the country of its operations. This means starting a new business and managing its requirements until the firm is operational.

Build-operate-transfer model.

A business collaborates with an external service provider to start operating in the preferred area. The provider takes care of the manpower, requirements, and operations for a given time. Once the contract expires, it hands over control of the business, and the client takes charge of the operations.
Businesses that use this model include American Express, Capital One, JP Morgan, and Wells Fargo.
Third-party Outsourcing
BPO companies in the Philippines use the following methods for third-party outsourcing:
Project-based outsourcing.

This model is ideal for functions with no regular schedule or pattern. Its billing involves computing the resources and time used when providing a product or service.

Dedicated development center.

This approach is good for businesses with specific and long-term product or service delivery requirements

. Companies developing software or other technology products often require development centers.
Steps in Outsourcing Work to the Philippines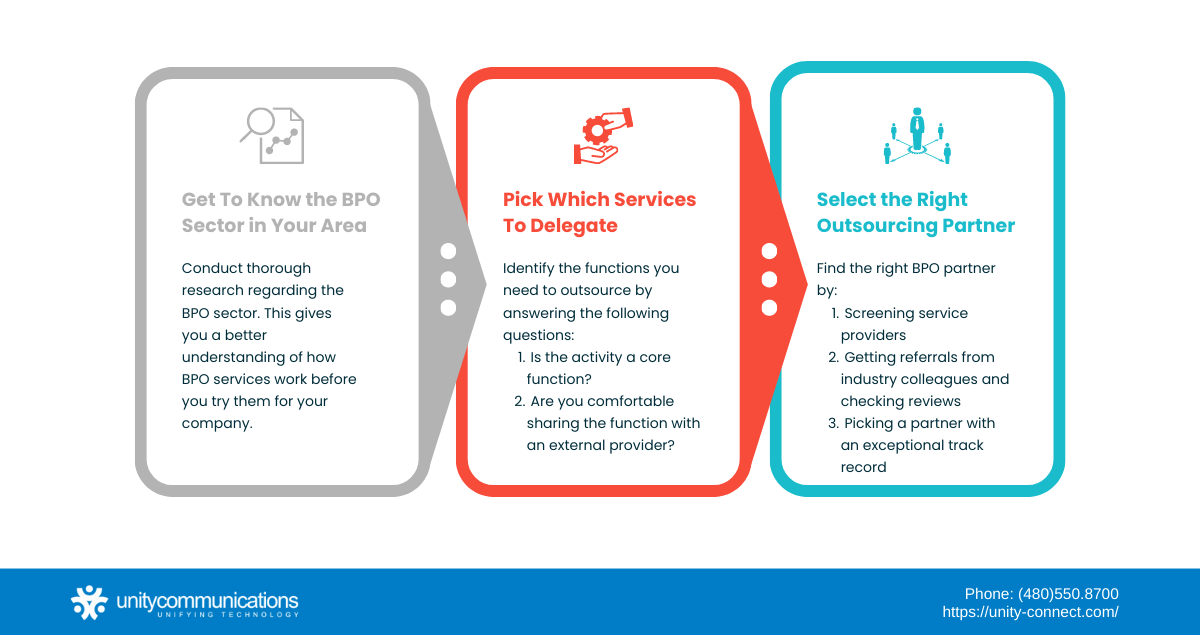 No magical rules or shortcuts exist to getting outsourcing right the first time. But you can analyze what successful companies did when they outsourced to the Philippines. 
Follow the steps below to ensure success when hiring a third party.
1. Get To Know the BPO Sector in Your Area
Moving or outsourcing some of your operations to the Philippines can be an overwhelming task. The country's outsourcing sector involves various business requirements.
Being unfamiliar with the BPO industry in the Philippines makes it challenging to get things done. Hence, the first thing to do is to conduct thorough research regarding the sector. Learn more about the following:
Outsourced solutions and best providers in your niche

Potential risks involved and how to avoid them

How your competitors use outsourcing to their advantage
To learn more about outsourcing, look at IBPAP's BPO roadmap for 2028. 
This gives you a better understanding of how customer service, technical support outsourcing, and other BPO services work before you try them for your company.
2. Pick Which Services To Delegate
The second step is to identify the functions you need to outsource. Answer the following questions to guide your decisions:
Is the activity a core function?

Remember that outsourcing aims to subcontract non-critical activities to let you concentrate on your core business. For instance, if you are known for your customer service, do not outsource it. Instead, outsource other functions you are not an expert at, such as data entry or accounting.

Are you comfortable sharing the function with an external provider?

You let go of some control when you outsource. This might not be a dealbreaker if the outsourced task is straightforward. But if the activity is critical, you might want to keep it in-house.
3. Select the Right Outsourcing Partner
Plenty of Filipino businesses offer solutions for the functions you plan to hand off. Find the right BPO partner by:
Screening service providers as if you are hiring employees

Getting referrals from industry colleagues and checking reviews

Picking a partner with an exceptional track record that balances quality against cost
Who Outsources to the Philippines?
Many leading and prominent companies across the world outsource to the Philippines. Some of the largest companies that outsource to the country include:
Google

Basecamp

Amazon

Alibaba

AT&T

Canva

Slack

Skype

WhatsApp

Citi

Barclays Bank

Goldman Sachs

TransferWise
In addition to these industry giants, hundreds of cutting-edge small to mid-sized businesses worldwide experience the perks of outsourcing to the Philippines. You would be amazed to see how many successful e-commerce stores, Amazon sellers, digital marketing companies, software as a service (SaaS) providers, accounting firms, law firms, and realtors outsource to the country.
The Bottom Line
The BPO industry in the Philippines is thriving for many reasons. Top businesses choose this outsourcing destination to experience many benefits. Outsourcing some of your business processes to another country helps you save money and time without sacrificing quality.
Still, you must carefully plan your approach before investing in this business strategy. Conduct your due diligence and research service providers before choosing one for your business.