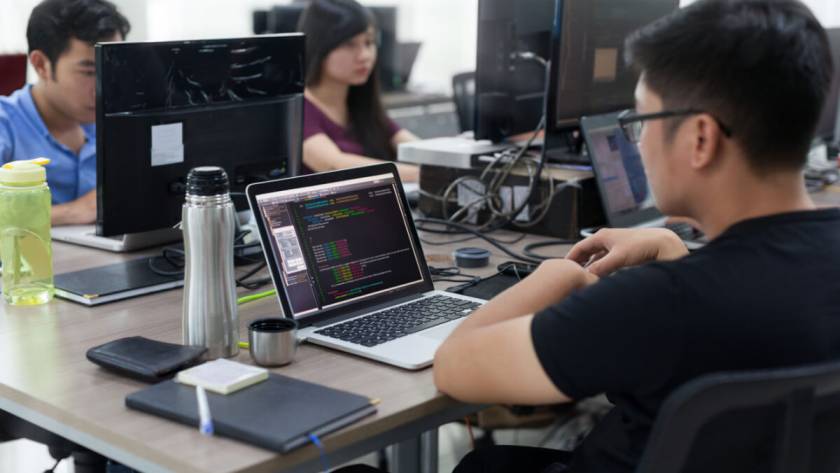 Written by Allie Delos Santos
Business expansion can put significant pressure on your operations. Your organization and market can only grow by offering new products and services or tapping into new countries. However, you might struggle to manage increasing call volumes and changing support issues.
Tens of thousands of companies have evolved, adapted, and thrived during periods of expansion. What is their trick? They leverage information technology (IT). More specifically, they have successfully adopted IT support outsourcing.
Read on to learn how outsourcing IT desktop support aids business growth.
Eight Ways To Grow Your Business by Outsourcing Desktop Support

Outsourcing can help small businesses transform into large-scale enterprises. 
When you outsource back-office services, you gain a partner in the form of a business process outsourcing (BPO) company. This partner strategizes ways to maximize your business efficiency while minimizing expenses. It gives you more time to concentrate on your core business.
You might want to consider outsourcing when handling support tickets becomes a burden to you and your employees. Another example of a good time to seek outsourcing is when you gain a new client or project but then realize you lack the bandwidth and expertise to deliver. 
Outsourcing is a viable choice for businesses that want to expand their services and clientele without a hefty initial investment.
Here are some ways businesses can grow when they outsource desktop support.
1. Concentrate on Core Business
The most obvious advantage of back-office outsourcing is that company employees get more time. Business leaders are constantly busy handling all the tasks that keep the organization running. So they need more energy, focus, and time for core functions. Identifying activities you can delegate to an external service provider, such as technical support, lets you concentrate on your growth-driving tasks.
2. Achieve World-class Capabilities
Outsourcing allows you to push your business toward an increasingly global market, whether offshore, onshore, or nearshore. You can capitalize on time-zone differences depending on where you position your service desk. Partnering with a BPO company in an opposite time zone lets your organization operate around the clock.
3. Reduce Labor Costs
Full-time staff comes with the extra expenses of paid time off, benefits, training, and onboarding. In contrast, you pay outsourcing firms based on the project or role they fulfill or the specific tasks they accomplish. Outsourcing desktop support can eliminate extra IT costs and lower your total labor expenses.
4. Tap Into Specialized Talent
Small business owners and startup leaders often wear many hats. They handle service desks, ticketing systems, and organization management. But instead of learning to be a technical support agent, you can recruit a BPO company to save time, money, and energy.
Outsourcing lets you tap into a diverse talent pool to find expert help desk technicians at reasonable costs.
Here are examples of outsourced tech solutions you can acquire:
Help desk support

Help desk technician

Help desk resource

Network operations center (

NOC) help desk

Service desk analyst

Service desk officer

Service desk technician

Service desk engineer

Information and communications technology (ICT) support technician

ICT support specialist

Desktop support technician

IT support analyst

Level 1 technical support
5. Leverage Technology as a Business Enabler
Access to a BPO vendor's innovative tech stack should be part of your business expansion strategy. By diversifying your markets, technology, and competencies, you achieve the following:
Reduce risk

Boost revenue

Attract more investors 
Not all businesses have the expertise and experience to provide effective technical support. They might even lack the time or money to find new technicians. Outsourcing gives businesses the team they need to resolve IT issues and close service desk tickets efficiently.
As a bonus tip, you can deliver a personalized customer experience when outsourcing desktop support and help desk services. This is an important plus for your company.  More than 80% of consumers agree that being treated like an individual persuades them to support a brand. 
6. Free up Capital
Capital is crucial to a company's expansion efforts, regardless of the business's size. When you recruit employees, you incur fixed costs on your balance sheet. Leveraging outsourced IT solutions turns labor expenses into variable costs, which you can change, control, and discard more easily.
Reducing fixed costs gives you more capital to invest in key business areas. The business also becomes more attractive to buyers and investors when you enhance revenue-generating activities.
7. Scale Worry-free
The real perk of outsourcing is evident after the training period. You have deployed your first support technician, and the service desk is running. The service provider has learned from and evaluated the initial deployment, so your goals, needs, and procedures are clear.
From this point, you can easily scale your team with the help of the BPO company. They will handle human resources (HR) tasks and remove hiring frustrations, so you can stop interviewing candidates. They will help reduce the risk of hiring the wrong people while providing excellent training.
IT teams get an additional layer of flexibility when outsourcing desktop support. Scaling is no longer a problem. Outsourcing guarantees a team of highly skilled, driven agents and the time and headspace to concentrate on business success.
8. Free up Resources for Business Expansion
Outsourcing to a third party provides you with resources that would not otherwise be available in-house. It also frees up the resources you might have used to build your own back-office teams.
For example, outsourcing data entry services eliminates the need to invest in encoding infrastructure, recruitment and training, and daily production expenses.
Other Advantages of Outsourcing Desktop Support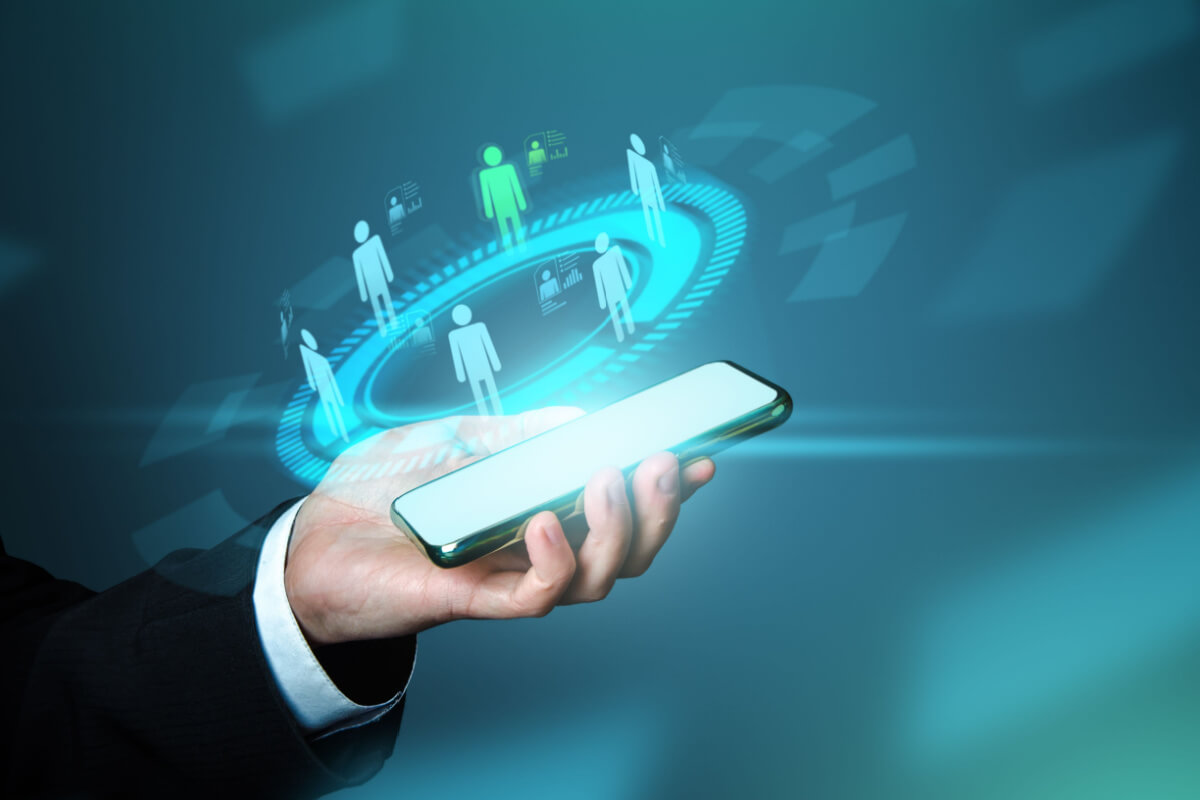 The worldwide IT outsourcing market averaged $530 billion in 2021. But companies continue to outsource IT processes as business demands and service desk tickets grow. Experts predict it might reach $1.06 trillion by 2030, with an 8.06% compound annual growth rate (CAGR).
From startups to large corporations, outsourcing provides many benefits. BPO helps businesses remain competitive in their respective industries.
Read more to know how companies of different sizes benefit from outsourcing.
Increase Speed and Efficiency for Solopreneurs
Do you wonder what an outsourced IT provider brings to solopreneurs? Plenty! Online merchants, for instance, can leverage BPO providers to augment their daily operations.
Having a business is taxing. Tasks pile up, and there are not enough hours in the day to do everything. Running a successful company with multiple employees is already challenging. What more if you are the only one responsible for managing the business?
You cannot do all the work and expect that operations will be productive and successful. Outsourcing increases the speed and efficiency of operations for solopreneurs.
A reliable third party can oversee menial jobs within your company, such as desktop support. You can maximize your resources to research and develop high-quality products and services.
Offer Flexibility and Support Growth Opportunities for SMEs
Small and medium enterprises (SMEs) have a lot of growth potential, and that doubles with outsourcing initiatives.
While many think outsourcing is expensive for small-scale companies, that could not be farther from the truth. BPO is a cost-efficient strategy that works for both large companies and SMEs. Even a small company can reduce its payroll and overhead costs significantly by outsourcing.
SMEs also have issues finding expert talent to fill roles, which can hinder business growth. Third-party companies provide businesses with high-quality output from industry professionals. 
Moreover, outsourcing offers significant flexibility because it lets you choose which functions to retain or delegate. You never have to miss an opportunity when you can scale your team size at any time.
Find Revenue-generating Opportunities for Large Corporations
The main benefit large corporations get from outsourcing is reduced costs. Big companies have more employees, which means more salaries and benefits, additional office facilities, and equipment expenses. 
Business leaders can reduce fixed costs with outsourcing. As a result, executives can direct financial resources to revenue-generating opportunities to achieve business growth.
Work efficiency is another tricky topic for giant corporations. Monitoring each staff member's performance requires considerable effort, which is why outsourcing offers time-driven operations. Moreover, it eliminates the need for in-house teams to multitask and gives them more time to develop competencies that propel growth.
Employees cannot cover all business expertise. Thus, BPO service providers offer trained personnel and varied industry experts to improve company performance.
The Bottom Line
Outsourced IT trends show that BPO is very common among companies of all sizes. No matter your organization's size, outsourcing supports and strengthens your business expansion strategies.
Industry leaders and IT experts find that outsourcing desktop support is an excellent way to cut costs in half. Many companies lack technical expertise, especially smaller ones, so outsourced services are even more attractive. 
BPO companies have teams of IT specialists and qualified customer service agents. By outsourcing your service desk, you can rest assured that your end users are in the hands of courteous and responsive professionals. More importantly, end users enjoy seamless problem resolution, satisfying them and improving their experience with your business.