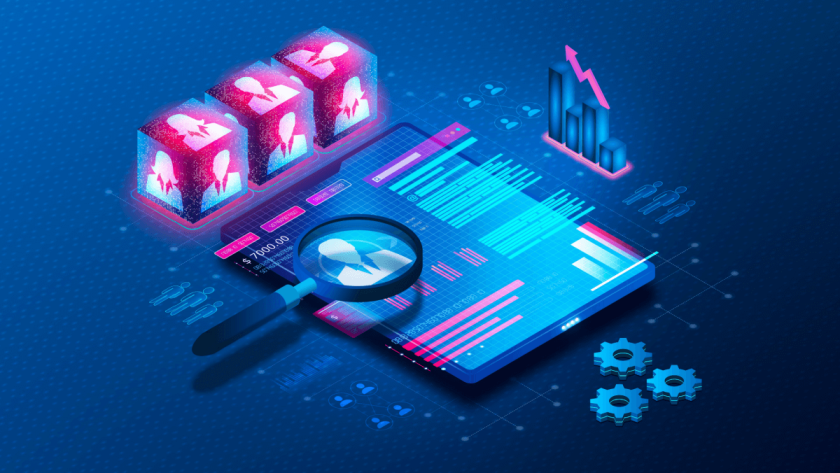 Written by Dion Jay Tality
Technology has revolutionized the way we do business. For human resource (HR) departments, HR help desk software greatly helps with employee communication, collaboration, and management.
You can invest in the software or employ HR outsourcing (HRO) to leverage this technology. The latter gives you access to the latest tools, not to mention a skilled workforce. Whether you employ HR, payroll, or IT support outsourcing, using modern technology is one of the significant perks.
Unconvinced? Explore the benefits of HR help desk software in outsourcing. Read on to learn how to choose the right service provider and technology. 
An Overview of HR Help Desk Software in Outsourcing
Small and midsize businesses (SMBs) and even large enterprises employ front- and back-office outsourcing to access the latest technology. When outsourcing administrative functions, such as HR operations, these businesses can use a variety of new tech—on top of which is centralized HR help desk software for their HR concerns. 
As a single point of contact (SPOC), help desk software lets employees submit requests, track progress, and receive timely responses. It also enables HR professionals to manage employee inquiries and requests more efficiently and effectively.
How does help desk software improve your HR operations when outsourcing? Learn more about its wonderful features in the next section.
Key Features of HR Help Desk Software
Businesses of all sizes outsource data entry services, customer support, and HR to capitalize on the latest technologies. One such technology is HR help desk software, which streamlines processes, increases efficiency, and boosts overall productivity.
As more companies turn to HR outsourcing (HRO), help desk software has become a popular tool for managing HR functions. Your BPO partner provides the technology while giving its HR professionals and your employees access to this software. 
Maximizing the features below can enhance your operations while empowering your employees and third-party HR professionals.
Accessible Platform.

This cloud-based platform is accessible to employees and HR professionals. Your employees can easily submit inquiries and requests, while third-party professionals can quickly receive and respond. Both can access this platform anywhere worldwide, making it convenient for those working remotely.
Organized Messaging.

This software offers a streamlined and organized messaging system. It lets your employees contact HR personnel immediately, enabling third-party professionals to manage their requests seamlessly. This automated system ensures everything runs smoothly by helping the HR team stay on top of its obligations.
Streamlined Ticket Creation.

This technology allows employees to submit their concerns directly to HR, whether asking questions or filing leaves. This platform automatically creates tickets and forwards them to third-party professionals for prompt handling. The entire ticket creation process, including case assignment, is streamlined.
Automated Alerts and Notifications.

This software has an automated feature for alerts and notifications. HR professionals receive alerts upon the submission of employee requests. Meanwhile, employees receive notifications for updates, allowing them to track the progress of their requests.
Real-time Data Analysis and Reporting.

This technology can help HR professionals with business analysis and reporting. Its automated feature removes manual work, accelerates processes, and results in timely resolutions. It also analyzes data, allowing third-party HR professionals to see employee request trends and make informed decisions.
Empowering Self-service Portals.

  This software does not only assist HR professionals in employee management; it also empowers employees through self-service portals such as knowledge base centers. This platform allows them to access personal information, benefits, company policies, and other resources.

Seamless Technological Integration.

HR help desk software allows easy integration with other HR systems. Your BPO team can sync with other tools and extract vital data. This integration feature helps reduce margins of error in HR operations, improving data accuracy and overall efficiency.
HR Outsourcing and the Use of Help Desk Software 
Front- and back-office outsourcing services have become prevalent in the world of business. HR is one of the most commonly outsourced administrative functions among many companies. 
The HRO market size could grow from $36.65 billion in 2022 to $48.86 billion by 2028. It is projected to attain a compound annual growth rate (CAGR) of 4.91% during the forecast period.
Businesses lacking the financial, human, and technological resources to handle critical HR functions usually employ HRO services. They outsource specific functions such as the following:
Learning management

Recruitment

Compensation planning

Performance management

Succession planning
HR help desk software has become readily available as companies explore HR outsourcing. This dynamic tool can empower HR personnel, streamline HR functions, improve employee-HR communication, and reduce costs. 
The numbers do not lie: the size of the global HR software market might grow from nearly $16 billion in 2020 to $33.57 billion by 2028 at a 10.10% CAGR. 
The HR software market has rapidly grown due to increased automation, mobile deployments, and cloud technology such as software as a service (SaaS). This technology offers advantages, such as automatic updates and document control, which drive the demand for HR software. 
10 Proven Benefits of HR Help Desk Software in Outsourcing
Let us look at the ten proven benefits of HR help desk software in outsourcing.
1. Centralized HR Support
It is best for all employee inquiries and requests to get funneled through a SPOC. Help desk software offers a centralized platform, allowing HR professionals to manage inquiries properly. It ensures they handle requests promptly and employees receive timely responses.
Additionally, the software can track requests, so HR staff can easily prioritize and quickly respond to the most pressing issues. This streamlined approach ensures that employees receive consistent support, regardless of the issue's complexity. Ultimately, it saves time and reduces employee frustration.
2. Streamlined HR Processes
HR help desk software streamlines HR processes, from receiving employee requests to responding to these requests. How? It automates routine tasks and standardizes all procedures. This makes the entire process more efficient and reduces the margin of error.
For example, the software can automate repetitive tasks such as data entry, recordkeeping, and leave filing. BPO professionals have time to double-check the information for data accuracy. Further, they have time to focus on more strategic HR functions.
3. Seamless Employee Onboarding
The use of HR software improves the employee onboarding process. This technology offers a centralized platform for employees to submit employment requirements and complete onboarding tasks. It also ensures new employees have everything they need to start on day one.
Additionally, the HR software serves as a repository of information about the company's policies and procedures. This platform also provides resources for new employees to learn more about their benefits and other perks. By providing a seamless onboarding experience, new hires feel welcome and supported from day one.
4. Easy Employee Management
The HR department deals with a lot of employee information and handles tons of management tasks. The entire department might find it hard to manage people. But using HR help desk software can be a game changer. Whether you outsource tech solutions or HR services, technology can significantly help your operations.
HR software simplifies employee management through a centralized platform. This platform allows you to manage employee information such as personal details and performance evaluation. This software also makes communicating with employees and processing their requests easy. Lastly, it offers self-service options by empowering employees to manage their data.
5. Increased Employee Engagement 
For HR professionals, nothing is more fulfilling than improving employee engagement. The more employees participate, the more they can contribute to the organization. HR software can boost engagement by improving operations and interactions with workers.
Through robust HR software, employees can submit requests and receive timely responses, which reduces frustration and improves job satisfaction. They can also access HR information and resources such as benefit plans and company policies. Lastly, they can stay informed about engagement activities and provide feedback through this platform.
6. Efficient Request and Approval
HR help desk software can facilitate efficient request and approval processes. With a centralized platform, employees can easily submit requests for time off, expense reimbursements, and IT support. HR teams can then quickly process these requests and provide timely responses.
As mentioned, this technology can automate many of these processes. The platform reduces the need for manual intervention, saving time for the HR team and employees. For example, it has a self-service portal that allows employees to submit requests and receive automatic updates on their status.
7. Effective Issue Prioritization
The HR team handles several inquiries, from mere requests to alarming complaints. As such, HR software can help you prioritize and resolve more critical issues. You can assign priorities based on their urgency and impact by tracking employee requests. This ensures that critical issues are addressed quickly and efficiently.
Additionally, automated HR software provides real-time insights into employee satisfaction. This technology lets you quickly identify and address emerging issues before they escalate into major problems. As a result, you can maintain a positive workplace culture, ensuring that employees feel supported and valued.
8. Increased Employee Morale
HR help desk software can significantly boost employee morale. How? This technology provides employees with easy access to HR resources and information, keeping them informed. It also offers self-service options, making workers feel more empowered. Lastly, efficient processing and timely responses make employees feel well-accommodated and genuinely valued.
Employees can feel more connected to the company with a centralized communication and request management platform. They are more engaged not only with the HR personnel but with their colleagues as well. All these can lead to increased job satisfaction, resulting in high employee morale and retention rates.
9. Improved Business Productivity
Every organization aspires to boost its overall productivity. Whether outsourcing IT solutions or HR services, the use of technology helps increase productivity. In HR, for instance, the software reduces the time and effort required to manage related functions. As mentioned, it automates routine tasks, reduces manual work, and accelerates processes.
Through automation, HR professionals can focus on higher-level tasks geared toward growth and success. This strategy can lead to improved productivity throughout the organization. You will be surprised at how much boosting HR productivity can contribute to the success of your business.
10. Significant Cost Reduction
According to Deloitte, cost reduction is the top reason for outsourcing. Likewise, organizations outsource their HR functions to offshore providers to save money on operating expenses. Outsource Accelerator also cites that outsourcing can help you cut labor costs by up to 70%.
Outsourcing allows you to leverage HR help desk software without directly investing. Not only does it help you save money, but this technology also helps you increase your bottom line. Achieving this business objective is plausible since HR software improves your overall efficiency and productivity.
How to Choose the Right HR Help Desk Software and Outsourcing Provider
Technology has become a game changer in the world of business. The use of help desk software has become one of the outsourced IT trends in many companies worldwide. But it is not exclusive to IT services. 
Using help desk tools or applications applies to other administrative functions such as accounting, payroll, and human resources. The right HR help desk software can make a difference in your outsourcing project. So you must choose the technology best suited for your HR operations, business needs, and overall budget.
With so many options available on the market, navigating through the various features and services can be challenging. Fret not; we will make it easier for you—here is how to choose the right outsourcing provider with the right help desk software for your HR operations:
1. Audit Your Current HR Operations
As with any outsourcing endeavor, auditing your current HR operations is the initial step. A thorough examination helps you unravel two aspects:
Operational Challenges.

What HR problems do you currently face? You could have a hard time managing your growing number of employees. Or you might encounter delays in processing requests (such as approving leaves, processing benefits, or resolving complaints). Worse, the complaints you receive might not have concrete resolutions.
Operational Needs.

What HR solutions do you need to address existing problems? Based on the examples above, you most likely need a centralized platform for managing your increased number of employees. Or you need software automation to expedite your request processing, not to mention HR personnel who can handle your complaints reasonably. 
This audit helps you identify areas for improvement that HR outsourcing can address. Examine your HR processes, policies, and technologies currently in use.
2. Look for Outsourcing Service Providers
When you have studied your current HR operations, you can look for potential outsourcing service providers. To do this, you have three options:
Search Online.

When you need something, you go to Google. Simply type in "BPO companies specializing in HR services," and you will find several choices. You might want to include the outsourcing location, technology, and other specific needs to filter your options.
Get Referrals.

Getting recommendations from other professionals and businesses is best for your search. These individuals and companies have first-hand experience working with BPO companies for their HR operations. They can refer you to reliable service providers to help with your HR needs.
Attend Industry Events.

Check outsourcing events such as BPO conferences, trade shows, and exhibitions. They allow you to network with potential service providers in your country or overseas. You might find one best suited for your HR needs.
With all these steps, you can create a list of prospects offering services appropriate for your HR operations. Then, you can send requests for proposals (RFPs) and schedule interviews with them.
3. Examine Their Software Features
Before you screen your prospects, consider one vital factor—their technology. In this case, your reason for outsourcing your HR function is to leverage HR help desk software. Check out the following features:
Centralized Support.

It allows your employees and HR professionals to interact on one platform.
Streamlined Messaging.

It enables your employees to easily and quickly communicate with your HR team.
Automatic Ticket Creation.

It automatically creates tickets for employee requests, whether filing leaves, loans, or complaints.
Seamless Case Assignment.

It automatically assigns open tickets to the most appropriate HR specialists for handling and processing.
Real-time Data Analysis and Reporting.

It can analyze data based on request patterns and HR trends, allowing your HR team to create forecasts and critical reports for operational improvement.
Easy Integration.

It easily syncs with other tools, allowing your HR team to manage employee data efficiently and seamlessly.
The software should be user-friendly, customizable, and scalable to accommodate your business needs. With all the features above, you can further trim down your choices.
4. Choose the Right Service Provider
\After screening your prospects, it is time to pick the right BPO partner to provide you with the best HR software. Remember that an outsourcing provider supplies the technology and employs HR professionals for your operation. After all, outsourcing involves delegating tasks to an external vendor, requiring both human and technological resources.
Consider the factors below when choosing an outsourcing service provider:
BPO Track Record.

Opt for a provider with proven experience in outsourcing and expertise in HR operations. The service provider must have a long history of outsourcing services and specialize in HR functions.
Workforce.

Choose a third-party vendor with a team of HR professionals. These contractors must have backgrounds in HR operations.
Infrastructure and Resources.

Aside from the software itself, consider the world-class facilities and cloud-based systems used for HR operations.
Pricing Model.

Select a service provider with a favorable pricing structure. The outsourcing goal is to save money in the long term. 
Business Reputation.

Work with a service provider with a good reputation. This means that their previous clients were satisfied with the HR outsourcing services. 
With all these factors in mind, you can make informed decisions and the right choice. Pick a BPO partner best suited for your HR operation, business needs, and overall budget.
5. Create a Service-level Agreement (SLA)
After choosing an outsourcing provider, it is time to create an SLA. It is a legally binding contract that defines your outsourcing engagement with your hired contractor. 
Generally, an SLA includes the services provided, expected deliverables, timelines, communication protocols, and performance metrics. Negotiate the terms and conditions with your hired BPO partner. Make sure everything is favorable for both parties.
Specifically, include the following in your SLA:
SMART Goals.

Define your objectives for outsourcing HR operations. These goals should be specific, measurable, achievable, relevant, and time-bound.
Key Performance Indicators (KPIs).

Set your KPIs to measure outsourcing performance and track progress. These key metrics should include service efficiency, quality, and employee satisfaction.
Work Scope.

Clearly outline your hired contractor's duties and responsibilities and your obligations as a client. Define the inclusions and exclusions to set the outsourcing parameters.
Standard Operating Procedures (SOPs).

Specify the SOPs your hired contractor must follow for your HR operations. With these policies and protocols, your third-party HR team is properly guided.
Contract Breach.

Highlight the financial and legal consequences for potentially breaching the contract. They make both parties more responsible in their outsourcing engagement and accountable for their actions.
6. Set up the HR Outsourcing Operation
After creating an SLA, you can set up your HR outsourcing project. Your hired service provider must establish its infrastructure, technology, and resources for your HR operations. However, you should extend a helping hand to ensure a successful outsourcing engagement. Remember that outsourcing is pursuing business partnerships.
Here are a few recommendations to execute:
Integrating Systems.

Sync your HR tools with those of your hired contractor.
Migrating HR Data.

Transfer your HR data to their HR help desk software.
Creating Workflow.

Orient your service provider on your HR SOPs and enforce strict compliance.
Training Employees.

Check training coverage and manuals to ensure they align with your HR requirements.
Establishing Communication.

Set communication channels and protocols so that both parties can communicate and collaborate regularly.
Setting Reporting Requirements.

Require them to submit reports, whether monthly or quarterly. This allows you to track your outsourcing progress.
7. Launch Your HR BPO Operation
Once the outsourcing operation is set up, it is time to start. Do not forget to conduct a pilot run before the actual launch. Inform and educate all your stakeholders (especially employees) about the new process and your third-party HR team. 
The work does not end when your HR outsourcing operation is up and running. You must ensure constant communication and collaboration with your BPO partner. You should also measure their performance and track their progress. Most importantly, identify areas for improvement and implement changes whenever necessary.
With these in mind, you can ensure a successful outsourcing engagement.
8. Maximize Its Help Desk Software
Finally, maximizing the capabilities of your outsourcing provider's HR help desk software is best.
First, encourage your employees to make the most of the platform. Let them use the self-service tools and coordinate with the third-party HR team via this channel. Second, help your service provider maintain and update their software technology to ensure it is working and up to date.
Investing in the right technology is crucial to business success, especially for your HR outsourcing pursuit.
The Bottom Line
HR help desk software provides numerous benefits such as streamlining HR processes, increasing overall efficiency, and ensuring employee satisfaction. In short, the use of technology can significantly improve your HR operations.
If you are looking to access this software, outsourcing is the key. The right service provider has the up-to-date technology necessary for your HR operation. It also employs HR professionals who can manage your people well and provide real value to your organization.
That said, follow our crucial steps for hiring the right service provider and choosing the best technology. By doing so, you can harness the power of HR help desk software for your overall business success!