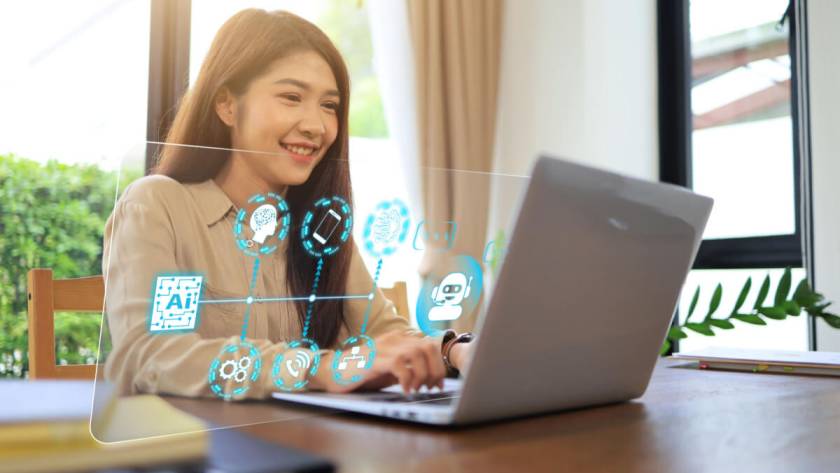 Deciding which help desk software is best for your business can be challenging. The market is awash with help desk solutions that further complicate your decision-making process. 
But what you want in information technology (IT) products is just four qualities: practicality, ease of use, dependability, and affordability. You also want these four qualities when considering IT support outsourcing.
Let us help you reach a decision. If you run a mid-size business with no more than 300 employees, read on to learn how to choose the right help desk software.
Steps in Choosing Help Desk Software for Mid-size Businesses 
Consider following these seven steps to get the right help desk software for your mid-size business. 
1. Define Your Objectives 
Specify clear goals before choosing help desk software for your mid-size business. Speak with your coworkers and staff to present suggestions, mark out problems, set expectations, and decide where to go.
Your objectives must align with your business needs, which might include the following: 
To strengthen core competencies to develop a new product or service  

To set up a market presence in a short time for cost savings 

To obtain the relevant technologies for enhancing workflow 

To reduce operating expenses to gain more working capital

To enhance brand image and customer retention for repeat purchases 

To achieve better agility for faster resolution of customer concerns

To attain market advantage to stay ahead of the competition 
You must also figure out what kind of customer service you want to offer. Remember that the best software meets your requirements at the price you are most happy to pay. Take note of the following: 
Familiarize yourself with your customers and the common problems, issues, and questions they have about your products or services.

Ask customers about the kind of experience they want to have and how you can improve customer support.
2. Complete Requirements and Conduct a Gap Analysis
Once you have identified your objectives, make a thorough list of requirements. This must be based on the information you have gathered and the direction you have set up to give consumers the best experience. 
Conduct a gap analysis to determine what needs to be done and whether your goals and plans are on the right track. Here is how to conduct this analysis:
Specify your current state

. For instance, you want to figure out why the customer service team is slow in addressing customer issues. Your goal is to discover the causes and solve them. This way, you can achieve better agility in resolving customer concerns. 
Determine your ideal future state

. When you discover the causes, set specific and reasonable goals. For example, you want to decrease the average customer call wait time by at least 45 seconds within 60 days. 
Pinpoint the gaps

. Comparing the current and future state allows you to identify and bridge gaps. You can work on a solution after learning the specific deficiencies.
Implement and monitor solutions

. After accurately spotting the gaps, execute remedies to reach your preferred future state. Keep track of the progress and the outcome to ensure things are within your expectations. 
3. Measure Your Financial Capability
Know your budget from the get-go. Spending capability is one of the main factors in deciding what type of help desk software a mid-size business should invest in. The bigger your budget, the better. But that does not mean you should get the most expensive software. 
Not all top-of-the-line solutions are the best. An expensive solution with many features might not be the most suitable product or service. Many third-party vendors offer their products at budget-friendly prices. 
Be wary of products sold at lower prices or with bigger discounts than the average market prices. They can be too good to be true. Shop around, research, and contact all vendors to get their pricing plans and options. 
Explore the payment options and choose the one you can manage well. There are flexible payments such as pay-as-you-go, pay-per-agent, or per-seat plans. But also consider longer payment plans such as annual payments because their total costs are cheaper than monthly payments. Ask about hidden service charges, too.
Your return must be higher than your initial investment. To determine your return on investment (ROI) before you buy a help desk solution. ROI can be in savings on resources (money, effort, and time), higher service quality, or better customer service agent output. 
4. Scrutinize the Help Desk Core Features 
Make sure that your prospective help desk tool has all the features you need. This way, you can get your money's worth and give your customers a great experience. Ignore extra features that will eventually prove irrelevant to the business. Maximize your budget for a better ROI. 
The following are some key features to look for:
Self-service

. Customers can solve issues themselves with a self-service portal. They can use this option to create accounts, place pre-approved items, or install software. Self-service options lessen the workload of IT support agents. 

Automation.

Technical support agents can focus on high-priority tasks by automating low-value tasks. Companies can automate password reset, email-to-ticket conversion, ticket routing, and ticket prioritization. 

Chat

. Phone and email are no longer enough to communicate with customers. Due to its convenience, customer support chat is growing. Customers can send messages anytime, anywhere, using live chat, chatbots, and social media messaging.  

Ticketing

. This feature completes a help desk tool. Agents log consumer concerns via self-service portals, phone calls, email, or chat. This helps them track, monitor, and organize user complaints, issues, and requests. Agents track issues from receipt to resolution.  

Knowledge base

. This includes articles, video tutorials, and frequently asked questions (FAQs) that can help reduce ticket volume significantly.

Reports and analytics

. This function provides the team with data and information. It can monitor key performance indicators (KPIs). Customer satisfaction, ticket backlog, and first response time are KPIs. 
5. Determine Deployment Mode: On-premises or Cloud-based
Help desk software can be implemented in two ways: on-premises or cloud-based. 
 
On-premises Software  
Cloud-based Software 

Implementation

It involves installing and deploying the software in server hardware. 

Data is stored physically on a hard drive, USB, or CD. 

Also called software-as-a-service (SaaS), it entails a third-party vendor managing almost every task for you. 

Resources are hosted on a physical site, but you can access and use the services as much as needed at any given time. 

Benefits

You buy the license, and the software resides within your physical structure. As such, data security and protection are high. 

You have total control and supervision of assets. 

The organization's authorized personnel can use the software without an internet connection. 

Low speed is not an issue when multiple users simultaneously access it. 

Operating costs are lower than on-premises software. 

Pay only for the SaaS infrastructure without worrying about maintenance expenses. 

The service provider conducts the software updates and backups. So an in-house IT team is no longer required, resulting in more cost savings for you. 

Drawbacks

High management and maintenance costs

On-premises platform expenses include integration capabilities and IT professionals. These costs are necessary to maintain the system and address unexpected problems. 

Possibility of racking up high costs over the long run when using the hosted service frequently 

The more you use the software, the higher the charges are. 
6. Get a Free Trial To Check Suitability 
Choose a help desk vendor that provides a free service trial. Free trials let you use a software program for a limited period. Explore the software to determine whether the features are right for your business. For better decision-making, try at least two software products for comparison.
The benefits of a free trial include the following:
Use the tool without spending a dollar

Learn whether all the features and options promoted are included and see how they operate

Discover whether your team responds positively or negatively when using the software
Here are tips to maximize the free software trial period:
Identify what to test

. List your desired features, whether reporting and dashboarding, visual workflow, or automation. The vendor can tailor the service according to your needs. Once live and running, you will see whether the tool is for you. 
Join the session

. Attending a trial setup meeting helps. The vendor guides you through the menus and navigation. The session is also the best time to ask questions about the service. 
Take advantage of the test period

. Trial time is typically between 14 and 30 days. Allow those who need the software most to test it within this time frame. Request user feedback on the tool to help you make a better purchasing decision.  
Ask all types of questions

. No question is too small to ask the software vendor. During the trial run, probing might reveal issues or cases you did not expect. 
7. Ensure Compliance With the Information Technology Infrastructure Library (ITIL)
ITIL is a framework for best practices in IT service delivery. Many large organizations use it, but mid-size businesses can also enjoy its benefits. The UK government made the framework in the 1980s to make service delivery more efficient and consistent. ITIL sees IT administrators as business service partners instead of back-end support professionals. 
Obtaining an ITIL certification enables you to:
Reduce operating costs due to more efficient use of human, digital, and physical resources

Have more flexibility to adjust to a dynamic environment quickly

Match goals better between the IT division and the organization

Simplify service disruption response system 

Be more transparent with IT expenses and assets
To know whether you need an ITIL certification, try any potential help desk software that adheres to ITIL principles. After testing software and identifying which meets your needs best, you can easily decide where to invest. 
Examples of Help Desk Software for a Mid-size Business
Check out some of the service desk software systems available for small and medium-sized businesses:
Help Scout.

Help Scout is for service teams of 500 agents or more. Its features include knowledge bases, reporting, and ticket management. It can be integrated with various third-party technologies. It offers a free 14-day trial. Afterward, the Standard plan is $20 monthly per user, while the Plus plan is $35 monthly per user.
Solarwinds Service Desk

. Available as a SaaS solution, this offers ticketing, asset management, remote access, and automation.

The service organizes contracts, identifies compliance risks, and manages inventory

. The free trial is up to 30 days. Pricing begins at $19 monthly per tech support agent.
Freshservice

. Freshservice offers ITIL-ready components to assist administrators in handling problems, releases, incidents, and assets. Its features include a self-service portal, analytics, and workflow automation. Access is free for up to 21 days, but a yearly subscription is required. The price starts at $19 monthly per agent, billed annually. 
Zendesk

. A cloud-based service desk management solution with customizable tools. It provides live chat features and a front-end portal. It also integrates with third-party applications such as Google Analytics and Salesforce. Pricing begins at $19 per month per agent. A free trial is available.
LiveAgent

. LiveAgent is a help desk tool for ecommerce startups and mid-size businesses. Its features include license management, self-service portals, ticket management, and a live chat application. The platform offers a 14-day free trial without a credit card requirement. The package starts at $15 monthly per agent. 
Zoho Desk

. This cloud-based service desk software offers customer contract management, report creation, and support tickets. It is free for up to three users and offers a 15-day free trial. Pricing starts at $14 monthly per agent. 
Help Desk Software Trends To Watch out For
The market for help desk software for a mid-size business is evolving to keep up with changing demands and outsourced IT trends. Here are some directions the service desk might take:
More automation.

The pandemic compelled businesses to innovate quickly to address the rising number of online consumers. Automation helps organizations be more agile and customer-responsive. The use of chatbots, an advanced automated technology, will thus become more common.  
Focus on omnichannel support.

 Gone are the days when consumers used a single communication channel, such as a phone, to place an order or call for assistance. They now use various digital devices and channels (email, instant messaging, social media) to contact your business. Seamless communication plays a major role in support. 
Higher social media adoption

. More customers use social networks (Facebook, TikTok, Twitter, Instagram) to contact companies for product or service assistance. Wide audience reaches and ease of use contribute to the continued popularity of this platform as a means to provide consumer support. 
Remote work setup

. Help desk software will be more remote-work friendly as the number of outsourced agents and work-from-home (WFH) employees continue to grow. Despite drawbacks, many service providers are amenable to the WFH arrangement due to its many benefits. 
Proactive-customer service

. Agents initiating contact to address issues customers are unaware of will be more frequent. As a result, service desk tools will have more features that help agents take a proactive approach. This will improve customer loyalty and help businesses stay ahead of the competition. 
How To Start Outsourcing Help Desk for a Mid-size Business
The BPO industry comprises many providers offering services, such as outsourcing data entry services, to businesses of all shapes and sizes. Here are our suggested steps to get a service provider that matches your business needs. 
1. Screen Potential BPO Partners
Perform a detailed review.

Collect relevant information about the providers, such as achievements, pricing schemes, and client feedback, from independent online sources.
Learn about their knowledge, expertise, and experience.

Determine how long they have been engaged in the market.
Consider a provider with a dedicated customer service team.

The team must include a project manager, client support analysts, experienced agents, and subject matter experts. 
Investigate data security and privacy measures.

Check each candidate's security protocols and compliance requirements.
2. Request Prospective Partners for Full-service Costs
When you outsource tech solutions, ask potential partners how much they charge for a specific task, including any hidden or extra costs. Be aware of all their pricing plans and options. Knowing all factors involved in pricing helps you reduce expenses and save money. 
BPO companies offer varied pricing schemes. Review all of them and make comparisons. Short-list the candidates you think are cost-effective and likely to deliver the most business gains. 
Service providers commonly use profit-sharing, performance-based, fixed-price, and transaction-based pricing plans. 
3. Draft a Request for Proposal (RFP) for Candidates
An RFP is an invitation for potential partners to join the bidding process. It is standard practice when outsourcing technical support. When you make an RFP and send it to the BPO candidates, you aim to get the best service at the most acceptable rate. 
An RFP usually includes the work scope or processes, timeline, and budget. After choosing the best offer, sign a service-level agreement (SLA) to seal the deal. An SLA is a written contract between you and your chosen BPO partner that outlines the outsourcing engagement. 
4. Share Brand Strategy With the New Partner 
Your BPO partner must help you promote your products and services to the customers. As such, it must be aligned with your brand strategy. 
Provide the vendor with brand guidelines to ensure consistency across all communication modes. The brand voice and language must be uniform at any touch point. Agents must establish a personal connection with consumers.  
Keeping a consistent brand tone and voice increases customer loyalty and revenue. 
5. Monitor Tech Support Operations 
Monitor your outsourced IT solutions to ensure they perform following your overall business goals.
Use quantitative and qualitative methods to check productivity and efficiency. The quantitative approach measures the performance with numbers and values, including net promoter scores, average response time, and customer satisfaction scores. The qualitative approach pertains to agents' soft skills, such as knowledge and communication skills.
6. Nurture Relationship With the Outsourcing Partner
Your relationship with your outsourced IT provider is a business commitment. If the service provider always delivers and lives up to the contract, the partnership can last for many years. 
If outsourced technical support is better than expected, maintain and improve the working relationship to achieve success and profits. 
Trust is important when working with a BPO partner. You must be confident in the third-party team to reach the needed results. You must view the team as an extension of your company.
Collaborate with your BPO partner constantly to keep everyone in the loop. Regular coordination lets you address any misunderstanding or miscommunication immediately. This way, you can prevent issues from escalating. 
The Bottom Line 
Finding the right help desk software for a mid-size business does not have to be complicated.
Following our suggested steps, you can invest more confidently in a help desk solution and find a reliable BPO partner. After all, technological investments and outsourcing involve critical choices. Taking the right approach will benefit your business in the long run. 
Contact a reputable BPO provider such as Unity Communications. It can help you progress in your back-office outsourcing journey.