Written by Allie Delos Santos
Some healthcare providers struggle with inefficiencies in coding and billing that can result in late reimbursements, denied claims, and poor patient experience. They must find a way to reinvent their operations and overcome constraints in healthcare processes. A good solution to this is outsourcing.
This article explores healthcare process outsourcing, its definition, types, and brief history. You will also learn how healthcare companies use outsourcing to solve operational bottlenecks.
Healthcare Process Outsourcing Defined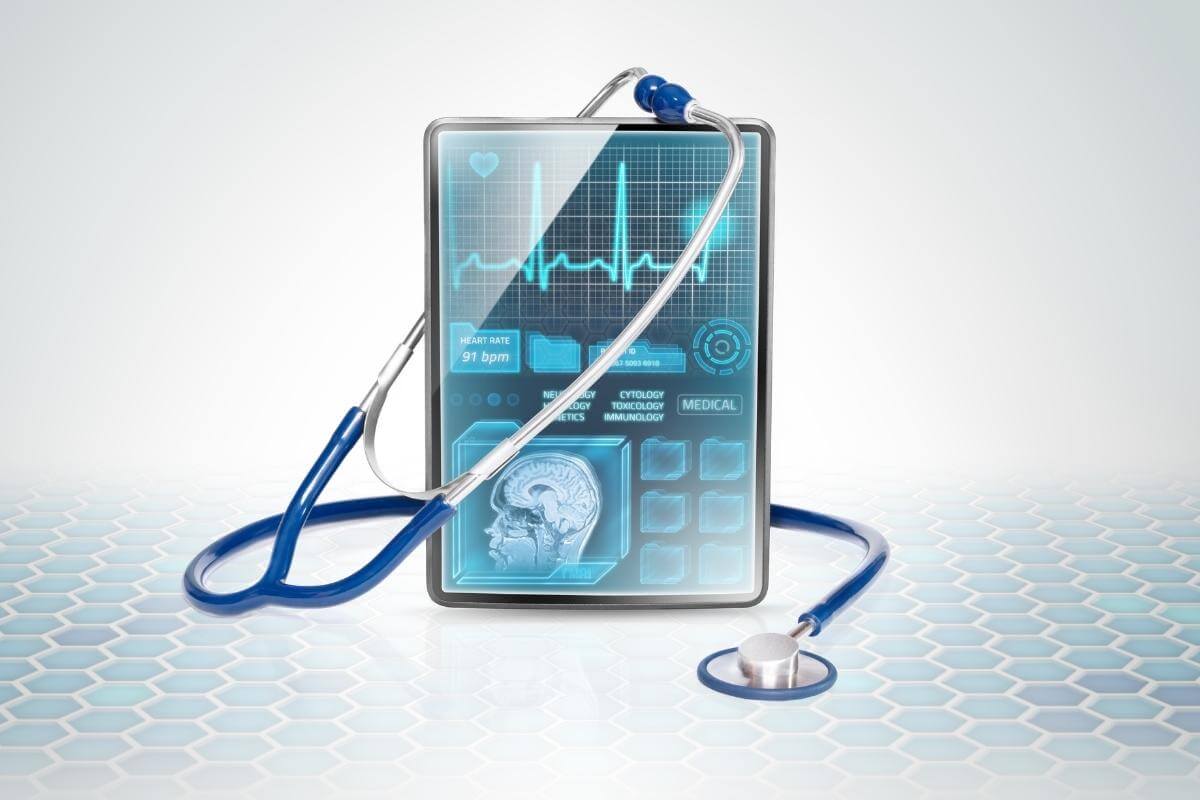 Healthcare process outsourcing is subcontracting non-core medical activities to an outside party rather than performing them in-house. While some healthcare providers hire dedicated back-office outsourcing services to perform back-end tasks, others work with freelancers directly.
Generally, companies outsource work to external providers in an offshore location. For instance, healthcare companies may outsource finance services to BPO firms in Asia to save on costs. Alternatively, you can outsource to service providers within your country, though your savings may differ. 
Brief Background of Medical Outsourcing
Outsourcing is not a new concept in the medical industry. Most healthcare providers hire contractors to perform utility maintenance, inventory management, housekeeping, janitorial services, and other activities necessary for running a medical facility.
Because of the segmented nature of the healthcare industry, it's the last sector to outsource client-facing business functions and services.
The prevalence of healthcare process outsourcing began when clinics and hospitals started to keep and handle electronic patient records. Since then, medical outsourcing services have slowly become a business strategy to boost profitability and improve efficiency.
In the U.S. alone, the healthcare process outsourcing market reached almost $53 billion in 2020 and is expected to reach $66 billion by 2025.
Why Do Medical Companies Outsource?
Medical companies outsource healthcare processes to let medical workers concentrate on core competencies. Services such as outsourced bookkeeping, marketing, and healthcare billing allow doctors and medical staff to focus on what they do best—provide treatment for their patients. Below are other reasons for outsourcing.
Fierce competition and a shortage of skilled professionals to fulfill the growing medical and non-medical staff demands drives medical companies to outsource.

Small healthcare companies struggle to hire more full-time employees and increase staffing.

Compliance standards are ever-changing and becoming more complex.

Cybersecurity and digital threats are becoming problematic for business people and consumers alike. 

The growing revenue cycle becomes more complicated to manage in-house.
Types of Healthcare Process Outsourcing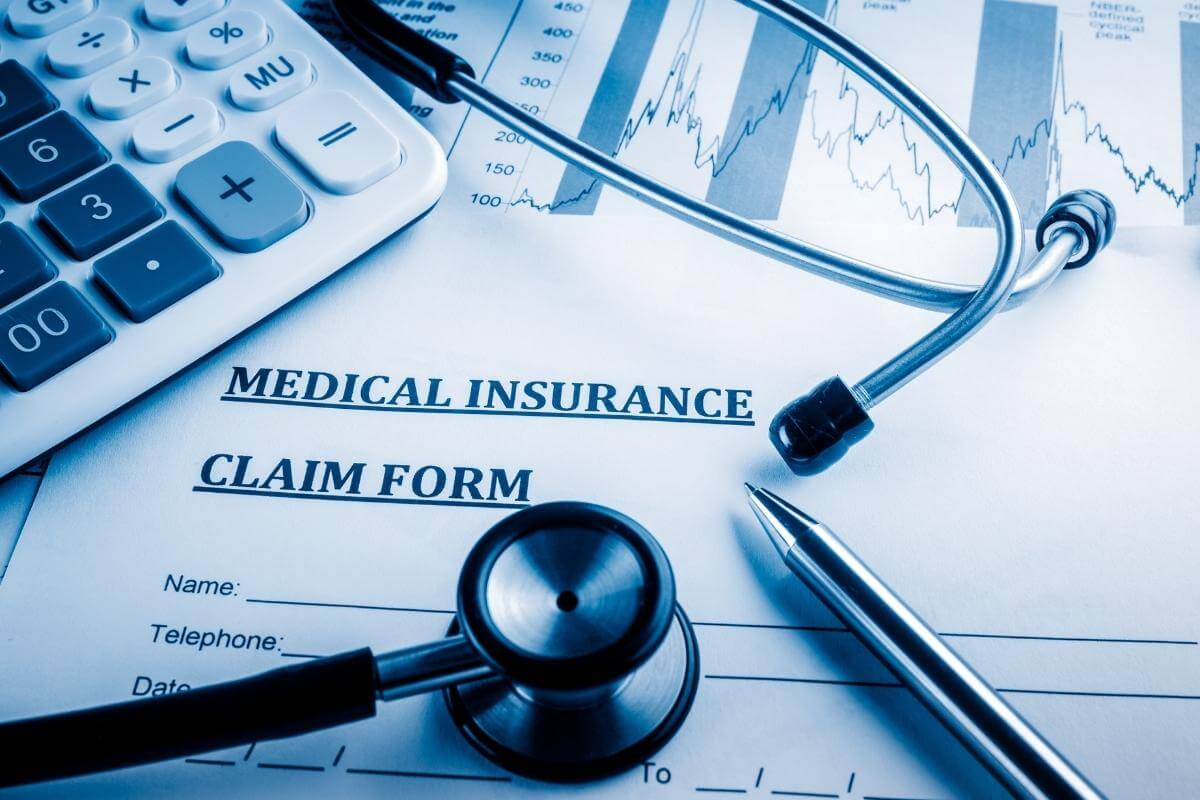 The medical BPO sector manages various offshore IT work to process data entry and insurance claims. Explore several key services you can outsource to a healthcare BPO provider below.
Medical Coding and Billing
Hospitals and healthcare workers process plenty of medical records and patient information daily. 
Unlike other sectors where reimbursement and billing are relatively straightforward, medical coding and billing tend to be complex. For instance, medical coders need to be well-versed in various universal numeric and alphanumeric codes used in the billing process, such as:
Healthcare Common Procedure Coding System (HCPS)

International Classification of Diseases (ICD)

Current Procedural Terminology (CPT)
Thus, you need highly trained workers to handle these records. You might face significant errors and delays in coding medical services and processing patient bills without the right expertise and knowledge.
Third-party coders are professionals with the required tools, resources, and experience to perform the job efficiently and accurately. You can focus on patient care and medical research while improving your clinic by outsourcing medical billing.
Claims Processing
Processing claims is an essential medical activity. After all, you must have error-free medical claims so that insurance providers will not reject them. However, processing these claims isn't always easy.  The activity includes:
Processing new insurance policies

Obtaining information from policyholders

Verifying the accuracy of account information

Submitting insurance claims to clearing houses
If you must process multiple claims daily, how do you ensure their accuracy? Consider outsourcing to maintain error-free medical claims.
Healthcare outsourcing providers have the technology and specialists to process large volumes of insurance claims efficiently. Also, claims processing is their sole focus, so you don't need to worry about distractions affecting the accuracy of your claims.
Data Entry Services
Healthcare workers must update and process much medical information daily while treating patients. They manage information such as:
Patient insurance details

Test and lab reports

Prescription and drug inventory

Other medical records
Data entry outsourcing saves you time and resources that you can use for other, more important activities. Generally, data entry is the safest activity to outsource. However, medical encoding is more technical and complex than encoding in other fields. Make sure to work only with a reliable healthcare process outsourcing provider with staff knowledgeable in healthcare. 
Medical Record Transcription
Medical professionals hardly have the time to attend to paperwork. Many medical reports are kept as audio files for later transcription. The written records serve as a reference that physicians can share when necessary. Some of the common records transcribed are:
Surgery notes

Clinical summaries

Physician's findings and diagnoses
Some healthcare companies don't want the added expense of hiring a full-time in-house assistant to do transcriptions. So physicians may transcribe medical records at the end of the day, putting these medical professionals at risk of burnout and medical record inaccuracies. Hospitals can tap into a healthcare BPO firm to manage medical record transcription to avoid situations like these.
Receivables Management
Managing receivables involves ensuring that healthcare workers and companies are reimbursed for their services. Managing receivables includes:
Following up on pending payments and initiating collections

Tracing reasons for late payments and claims denials

Accounts receivable (A/R) recovery services to identify uncollectible from collectible amounts

Identifying and billing deductible amounts to the appropriate payer

Providing routine reports to patients, detailing the collection process
Changes in the U.S. healthcare system have made managing accounts receivable challenging for medical billers. It is one of the reasons some hospitals use healthcare process outsourcing to handle A/R management. Outsourcing finance and accounting services allows medical companies to maintain a healthy cash flow by preventing unpaid receivables from piling up.
Adjudication
Adjudication is identifying the financial responsibilities of insurance companies to healthcare facilities based on patient insurance policies. Insurance providers usually use healthcare process outsourcing for adjudication.
This process involves checking the completeness, accuracy, and validity of medical claims. Insurance companies use adjudication reports to verify whether a claim will be denied, returned for more information, or paid.
Ways Businesses Use Medical Outsourcing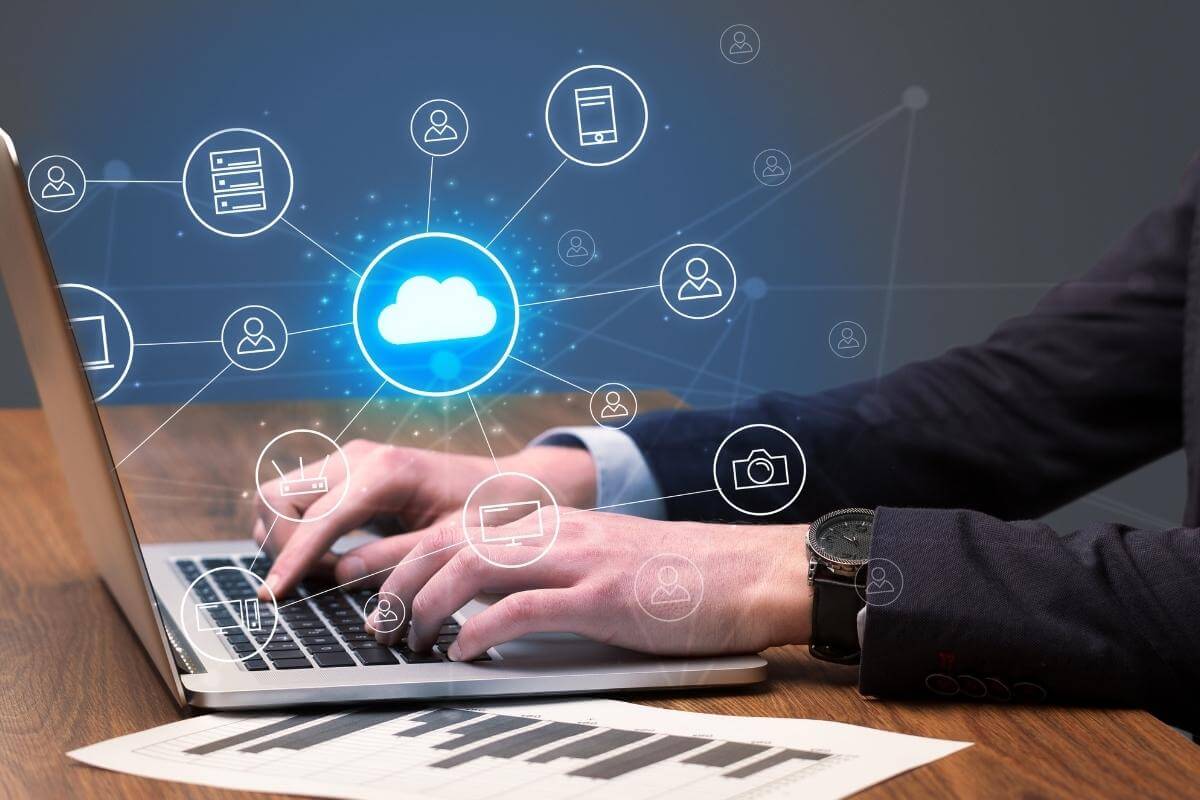 The global healthcare BPO will reach $488 million in 2027, with a 10.20% CAGR. Healthcare providers will continuously use medical outsourcing to their advantage.
Healthcare process outsourcing benefits medical facilities, doctors, and patients. Know the ways medical companies use BPO to their advantage.
Focus on Core Competencies
Medical BPO allows healthcare workers to focus on primary healthcare activities. Outsourcing providers take over data entry, bill management, and claims processing and can resolve patient issues.
Physicians, staff, and other healthcare practitioners no longer need to manage back-end processes. They have more time to focus on patient care, enhancing patient experience, and improving the healthcare facility's reputation.
Gain Access to Specialists for a Low Cost
Many healthcare companies can use outsourcing to reduce their expenses. For instance, medical providers can outsource low-value activities to healthcare BPO centers across the world.
Outsourcing brings you plenty of talented professionals at a lower rate of cost. These contractors also undergo rigorous training, so you can be certain they deliver only high-quality output.
Improve Patient Experience
Medical BPO enables healthcare partnerships and companies to concentrate on delivering better treatment services, thus extending benefits to patients. Because your staff is no longer bogged down by multiple time-consuming activities, they can dedicate their energy to patient care.
Think about it. If your employees don't have to worry about encoding and bills or processing claims, they can tend to patients more and provide the necessary care. 
Prevent Costly Mistakes
Healthcare is a sensitive industry; it deals with private medical information and patient records. Moreover, health insurance accountability and portability rules and regulations can be difficult to navigate. The right outsourcing provider will ensure that your facility can keep up with all regulations and will abide by all guidelines, enabling you to prevent costly billing errors.
Expand Offerings
Outsourcing tasks such as billing and medical record transcription free up your resources for expanding service offerings. You can use medical BPO to gain more time and financial leverage to implement new services and specialties in your practice.
Improve Cost-efficiency
Cost-efficiency is not the most important use of outsourcing, but it's attractive. Lower your operating costs and improve profitability by outsourcing instead of hiring and training full-time employees. You can then allocate your savings to other investments or improve patient care.
Store Data Safely
Healthcare companies need to store data safely and recover it easily when lost. Maintaining sensitive information in a safe place can be a pain point for some medical providers.
You can hire a medical BPO provider to securely store your data in multiple locations while adding an extra layer of protection against hackers and breaches. Digital data is more secure than physical records. You can also easily replace digital data when necessary.
Tips on Getting Started With Healthcare Process Outsourcing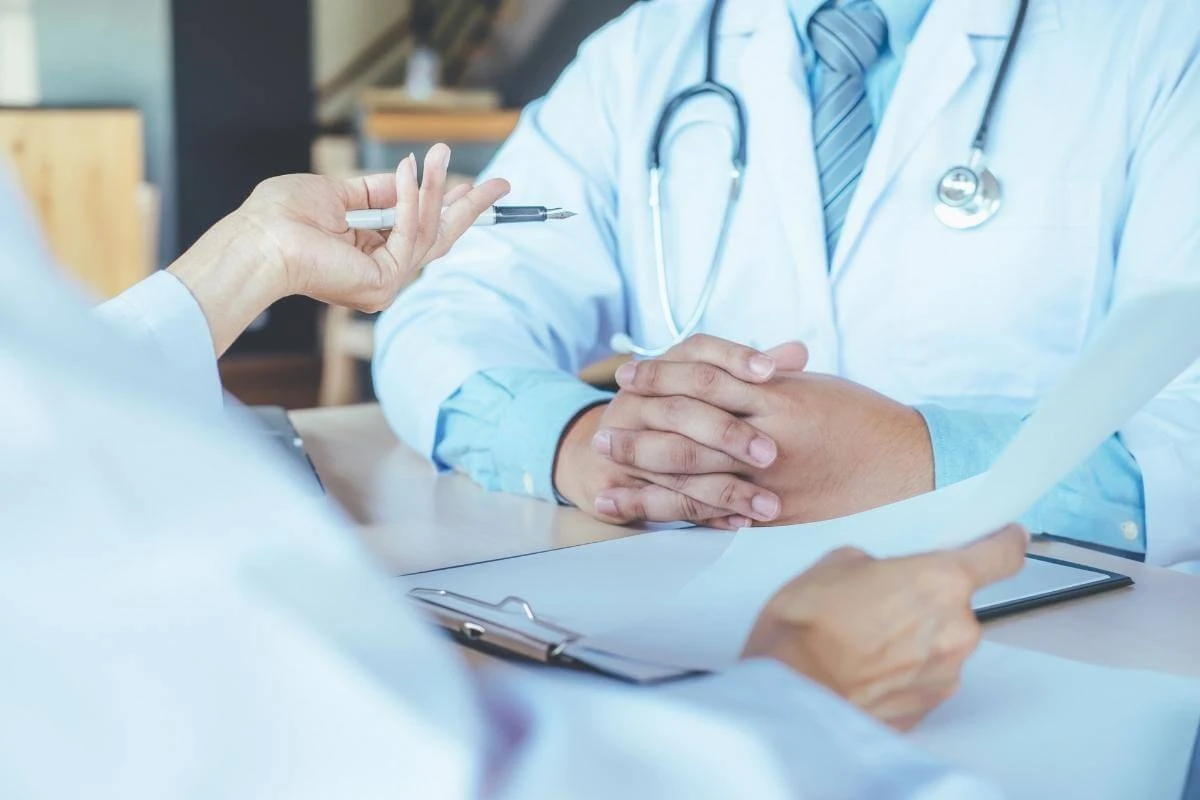 Securing success in your outsourcing initiatives involves finding the right provider and ensuring smooth collaboration between you and your BPO partner. To get started with outsourcing, consider taking the following steps:
Determine the best approach to outsourcing by knowing your needs.

Before outsourcing, determine first your approach. Know what you want to get from outsourcing to maximize the benefits. The last thing you want is to waste resources because you have not fully defined your organization's needs.

Identify whether you need a set project rate or an hourly rate.

A fixed price makes sure you stay on budget without concern for hourly rates. Hourly pricing is good for outsourced data entry teams or agents who work a few hours a week. Don't forget to monitor your BPO team's productivity with tracking tools or work monitoring software.

Be clear about project specifications.

Once you know what your BPO provider is charging, identify project specifications and define requirements. Define the duration of the contract. Will you be outsourcing for a long time or a short period only? If you plan to outsource medical billing, it will likely be a long-term project.

Conduct thorough research about your provider.

Don't just go for the first provider you see. Do your due diligence and look for a BPO firm that matches your needs. The next section discusses what you should look for when picking a provider.

Set deadlines and timelines to ensure fast project turnarounds and avoid delays.

When dealing with time-sensitive work, you must explicitly say when you need the task done. Clarify the deadlines and their significance to your contractors.

Set upfront expectations.

Be as detailed as possible to avoid miscommunication and ensure that onboarding is effective and seamless when outsourcing. Explain exactly what you want to see from the deliverables–this is crucial for fixed-cost projects. You must thoroughly understand what you're paying for and how your contractors plan to conclude the project.
Considerations for Hiring a Healthcare BPO Provider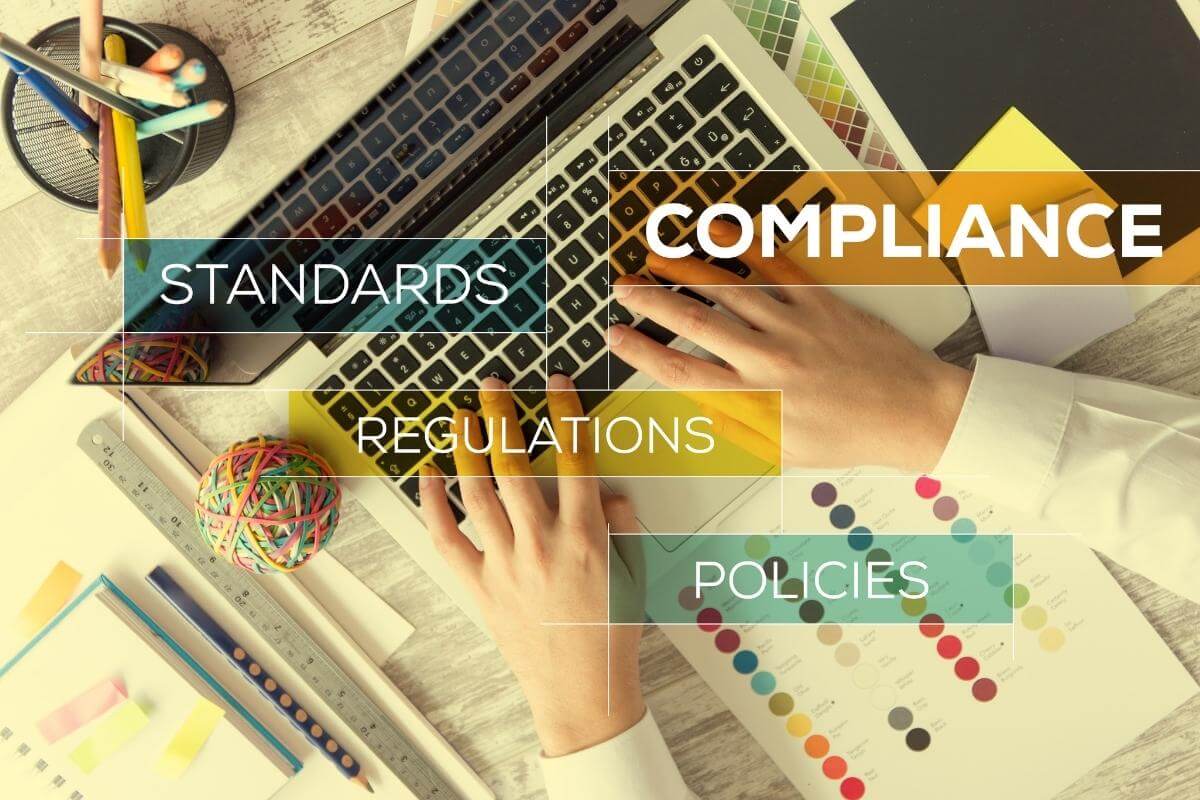 You can choose from many available BPO companies in the market. The question now is, how do you pick the best one?
Narrow down the selection and work only with a BPO provider with the important qualities mentioned below.
Reliable Track Record and Guaranteed Service
Healthcare BPO companies differ from typical outsourcing providers because they provide their staff with more rigorous training and have more department-specific knowledge.
A good healthcare BPO provider has years of experience serving its clients. Hospitals should look for an outsourcing partner with a long line of high-quality services to ensure that their functions are fully addressed. Before committing to one service provider, check their services by:
Thoroughly analyzing their performance as you would when recruiting employees

Examining their track record that balances cost and professionalism

Checking ratings or asking for referrals
Compliance
Work only with an outsourcing provider that is in 100% compliance with the Health Insurance Portability and Accountability Act (HIPAA). Medical activities such as billing and claims processing need the utmost data and privacy security to protect hospital and patient information.
Being HIPAA-compliant assures you that the outsourcing agency follows strict security protocols in guarding your information against potential compromises and data breaches.
Transparent Pricing
BPO companies often have standard pricing for their services. Their fees cover operating costs, from electricity and the internet to office space and documentary paperwork for compliance. You should be able to identify what comes with the fees. 
However, some BPO providers charge additional fees for certain services. Beware of these sketchy pricing structures and work only with a provider with upfront pricing. A good tip for back-office outsourcing is to ask your potential provider about billing cycles, pricing structures, and additional fees to avoid hidden charges. If your BPO provider is in another country, be aware of the cost of currency exchange.
Good Customer Reviews
Check the comments and reviews from your potential provider's clients regarding service quality and performance. If needed, conduct a trial run before drafting a service-level agreement (SLA) with your preferred provider.
Customer reviews serve as a good guide for hospitals to identify the reliability and quality of their chosen BPO company. Simple research on Google or websites such as Clutch can go a long way toward learning about the BPO company's culture, operations, and service.
Performance Monitoring Measures
Healthcare processes such as coding, billing, and claims processing are critical to healthcare service providers and require complete focus. If your BPO company is miles away, monitoring its performance can be challenging. Therefore, work with service providers with performance monitoring tools to measure their service quality.
With a performance tracking tool, you can keep track of the following:
Productivity of medical coders and billers

The time it takes to accomplish tasks

If workers pass the idle time as work hours
You and your service provider can agree on an online collaboration tool and employee monitoring software to integrate into the operations.
The Bottom Line
A good patient experience allows healthcare companies to leave a positive and long-lasting impression. Healthcare process outsourcing allows you to save time and money while delivering excellent patient care. Companies can regain time and concentrate on what they do best by outsourcing functions such as medical billing, coding, and claims processing.
But medical business process outsourcing is not something you can accomplish overnight. You must carefully evaluate outsourcing vendors and pick the best fit for your needs. Consider outsourcing if you're ready to bring your healthcare service to the next level.