In-house employees are often the top contributors to the success of healthcare practices. However, regardless of how talented these employees are, they sometimes do not have the time to keep pace with the ever-changing landscape of medical regulations, especially when it comes to billing and collections.
Healthcare practices can succeed by prioritizing financial health plans. Billing and invoice outsourcing helps these practices achieve an efficient and accurate billing process. Although there are several advantages to billing and invoice outsourcing, many practices are apprehensive of outsourcing such a crucial process to an external provider.
Learn about why billing and invoice outsourcing is one of the best strategies for your facility and how it can improve your workflow.
Eight Steps in the Medical Billing Process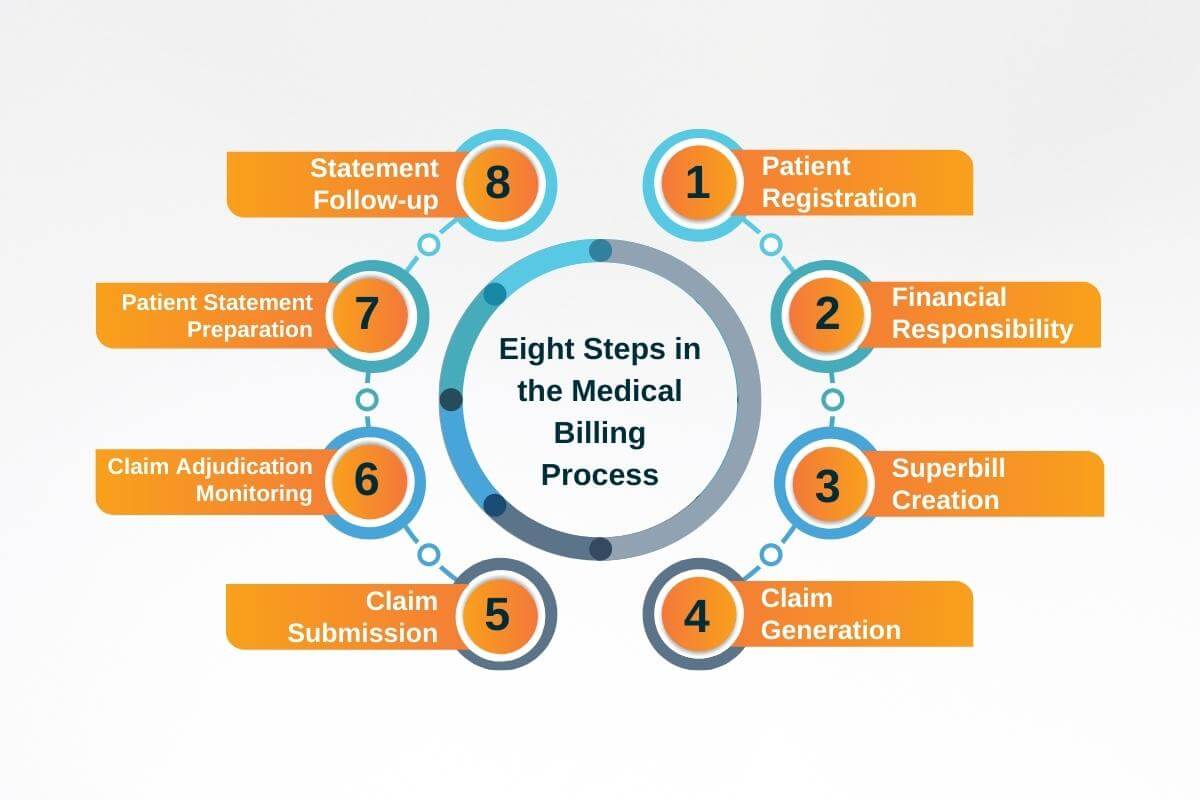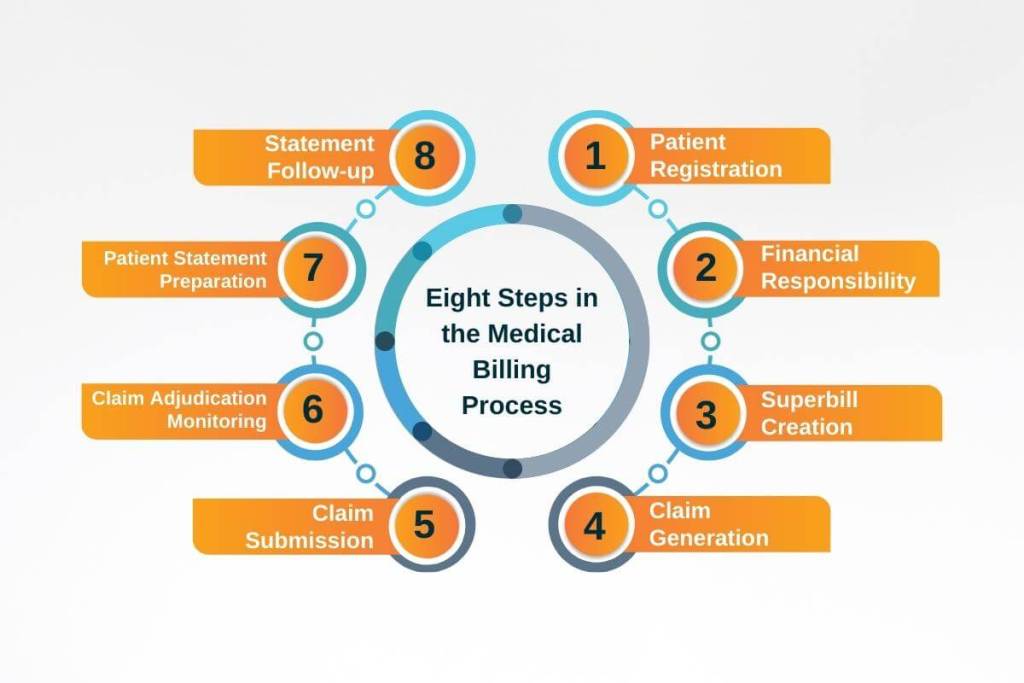 The medical billing process involves eight steps that billing specialists must accomplish to make sure that medical workers are compensated for their services.
Depending on the situation, the billing process may take a few days to complete or may extend over several weeks or even months. Albeit the procedure might be a little different depending on the facility, the general idea of medical billing is as follows:
1. Patient Registration
Registration is the first step in any medical billing process. Billers collect the basic demographic information, such as their name, birth date, and the reason for visiting the hospital. Billers also collect other information, such as the insurance provider's name and policy numbers. Billers use all this information to create a patient record that they can use in the billing process.
2. Financial Responsibility
The biller determines whether the patient can pay the hospital bill. This step involves going through the patient's insurance details to see which procedures the insurance policy covers. Should some services or procedures are not covered, the biller will inform the patient that they will be responsible financially for the costs.
3. Superbill Creation
The patient has to accomplish or update forms for their file. After checking out, a medical coder translates the reports into diagnosis and procedure codes. The medical coder then compiles a superbill out of all the information collected from the patient.
4. Claim Generation
The medical coder uses the superbill to create a medical claim to submit to the patient's insurer. The biller then double-checks the claim to see if it meets all compliance standards.
5. Claim Submission
After double-checking the claim's accuracy and compliance, the biller sends it to the payer. Billers typically send digital copies of claims to a clearinghouse. A clearinghouse is a third-party liaison between medical providers and insurers. In other cases, claims are submitted to Medicaid or other high-volume payers.
6. Claim Adjudication Monitoring
In adjudication, payers assess medical claims and determine whether they are valid and compliant. Once proven accurate, the payer determines the amount of compensation the healthcare provider will receive. But claims can either be accepted, rejected, or denied.
Accepted claims are paid based on the agreement between the insurer and the provider. Rejected claims contain several errors and require corrections. Lastly, denied claims are those payers refuse to reimburse.
7. Patient Statement Preparation
After processing the claim, the patient is billed for any unpaid charges. The patient statement includes details of the services and procedures taken, the associated cost, and the amount the patient and the insurance company should pay.
8. Statement Follow-up
The last step in the billing process is to ensure that the bill is paid. If necessary, the biller pursues patients with delinquent accounts and transfers accounts to collection agencies.
Learn more: The Benefits and Disadvantages of Outsourcing Medical Billing
Critical Ways Billing and Invoice Outsourcing Improves Medical Facilities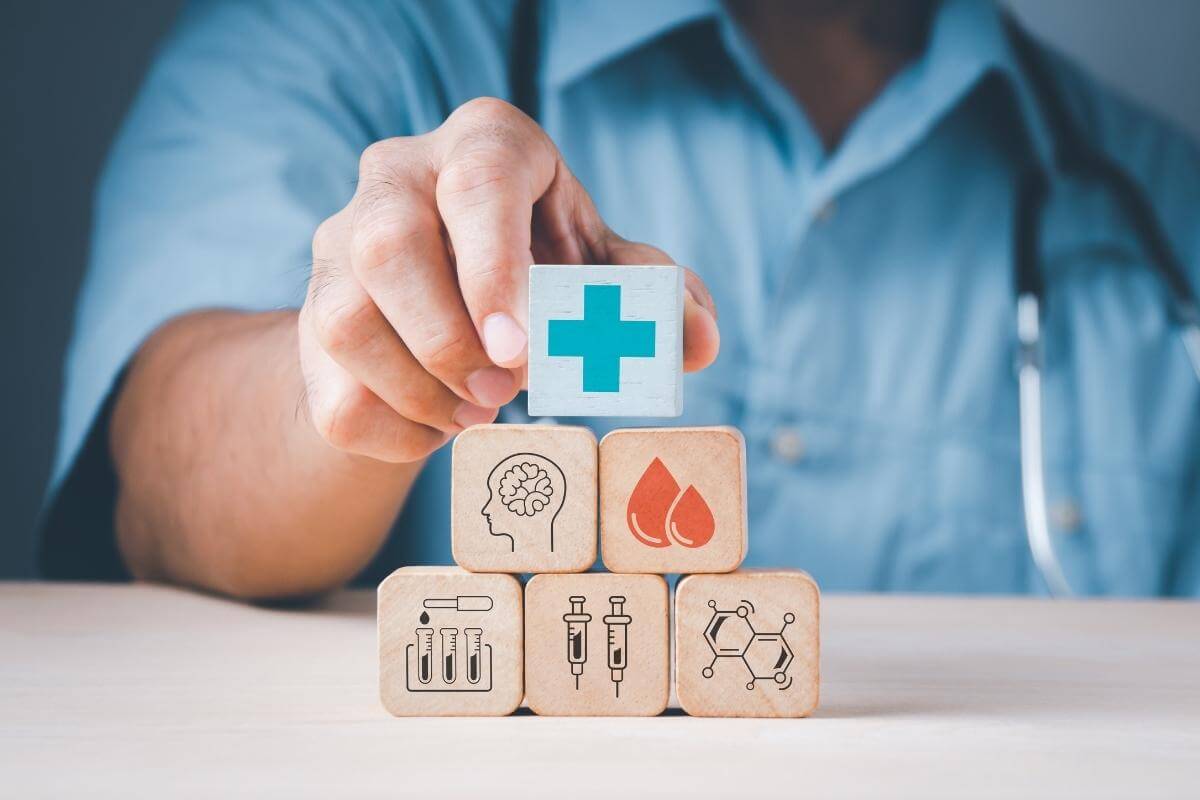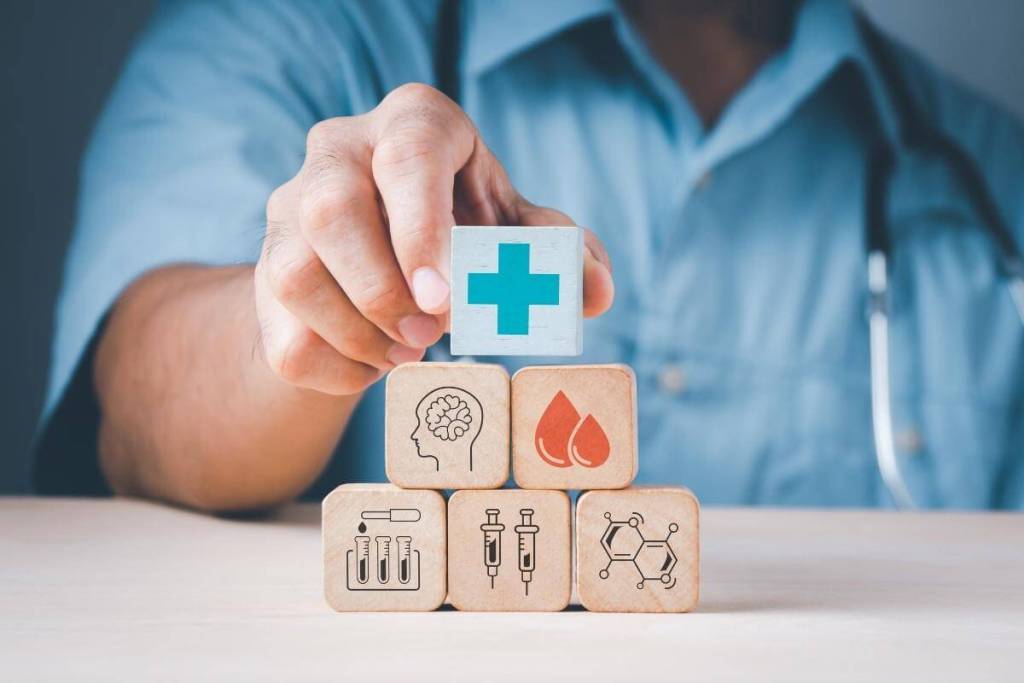 Most, if not all, healthcare workers know how hard it is to get a fair fee for their services in a reasonable amount of time after putting in the hard work and providing state-of-the-art medical care. If you are currently managing billing and collections in-house, then you most likely have encountered one or more of the following challenges:
● Claims are not paid in full, leading to additional expenses and time wasted in collection activities.
● You need to recruit more office staff to oversee one back-office function. This requires committing to major financial responsibilities due to annual pay raises, health insurance benefits, disability/workers' compensation coverage, and matching contributions to Federal Insurance Contributions Act (FICA) and other government regulations.
● Most claims fail on the first submission. The payer returns a claim due to incomplete or incorrect paperwork. Often, additional processing is required, which causes unnecessary delays in compensation and increased overhead expenses.
● Billing and collections are not accomplished on time when one or more employees have taken time off. This can lead to backlogs.
● Onboarding and training take a long time before staff can do billing tasks properly. And when they have finally mastered the process, they resign and use the skills learned in another practice.
● Overhead costs for maintaining a billing department increase due to salary and benefit expenses, office space and infrastructure, and computer and software-related expenses. Worse, these costs continue even if the billing team is not working due to holiday/vacation leaves or illnesses.
Maintaining a dynamic cash flow is crucial to the sustainability of your medical practice. However, time is already limited in taking care of patients alone, much less managing.
Discover: Research Says Medical Billing Outsourcing is Worth it
Ways Billing and Invoice Outsourcing Can Improve Your Medical Practice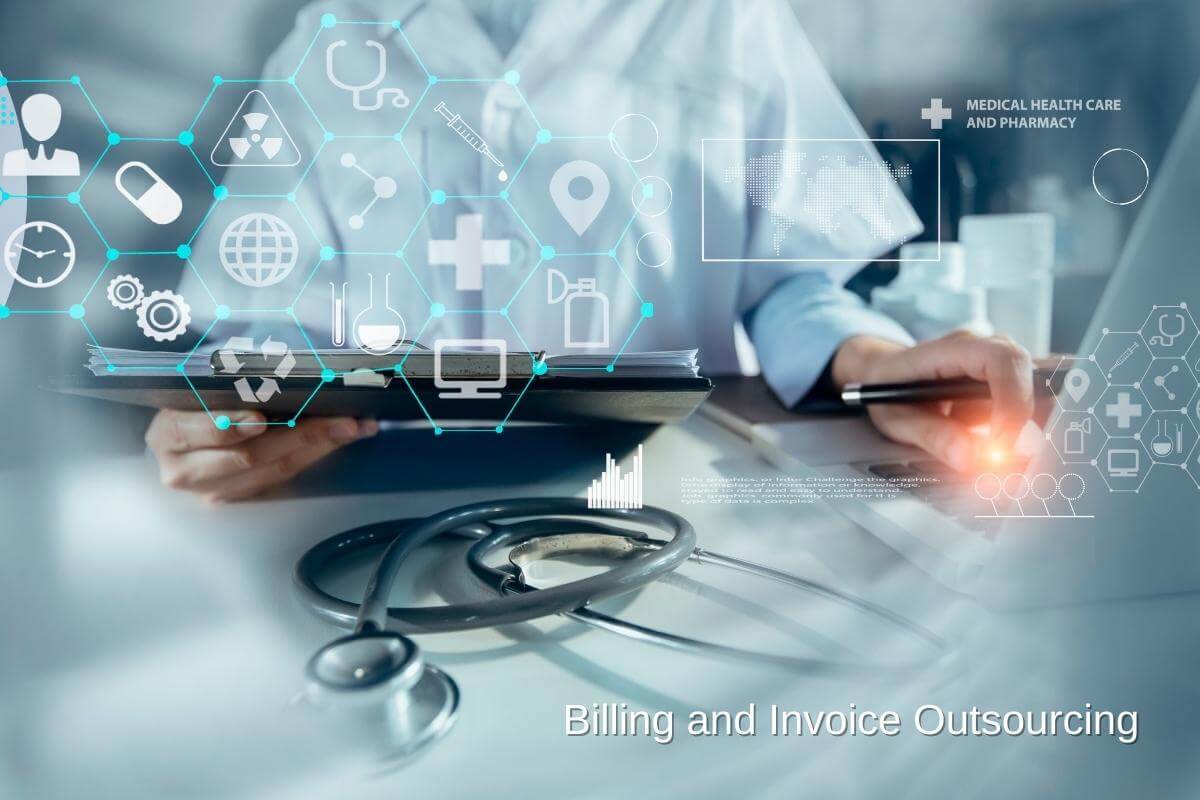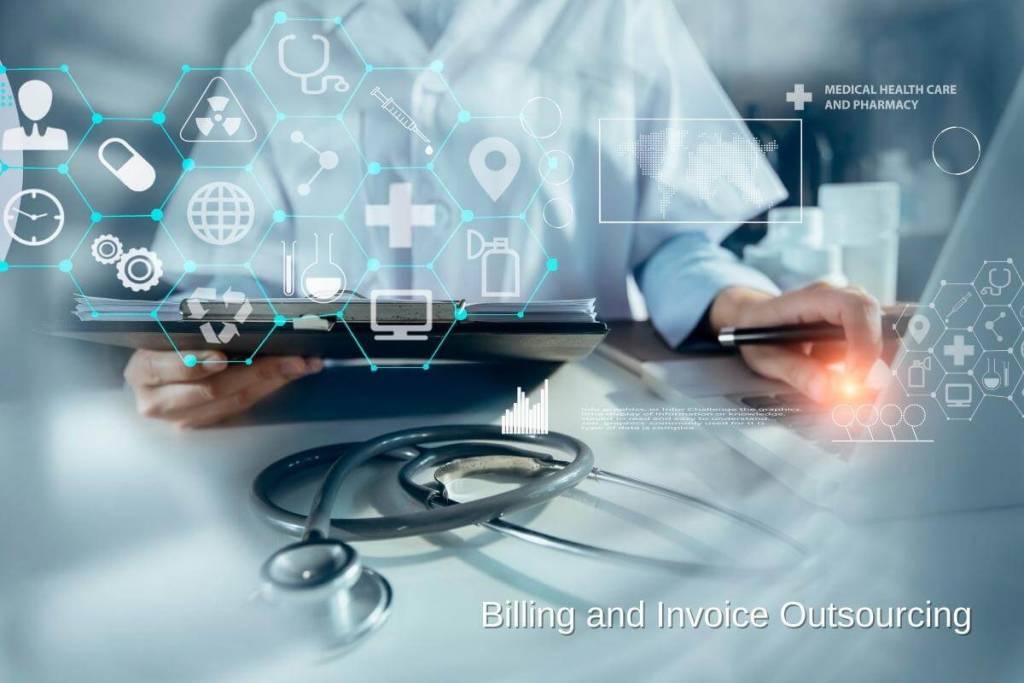 Significant Cost Savings and Increased Profit
Outsourcing your invoices and revenue cycle management (RCM) allows you to save costs and increase the rate of successful collections. In a cost analysis by Physicians New Digest, labor cost is one of the highest expenses in managing a medical practice. And having internal employees manage billing and invoices costs much more than outsourcing this function.
Professional medical-billing services have certified billers and coders who know how to boost your revenue and reduce denials and rejections. Consequently, they decrease existing backlogs and bring the insurance accounts receivable up to date.
Some billers also manage patient accounts receivable. For example, they can call the patients directly instead of shipping the balances to a collection agency.
Patient Care for Better Patient Experience
Concentrating on patient care and offering the highest-quality service should be every healthcare provider's primary goals. RCM and invoice outsourcing allows you to pay attention to what you do best: taking care of your patients. Having your billing and invoices managed by industry professionals also improves the overall patient experience.
Patients often complain about errors in billing. Reducing billing errors and claim denials can give patients a better experience, which leads to higher patient engagement.
Dedicated and Experienced Billing and Invoice Staff
In-house employees of smaller healthcare practices and standalone clinics often wear multiple hats. Multitasking can affect the quality of your staff's work when it comes to billing and invoicing. Regulations and practices behind billing and coding also change often.
Staying abreast of the latest billing news is integral in minimizing denials and costly errors. Invoice outsourcing enables you to work with well-trained billing professionals, who are well-adjusted to claims processing regulations. They can help you lower the number of errors, denials, and Health Insurance Portability and Accountability Act (HIPAA) violations. Additionally, certain external agencies will also manage Medicare Access and CHIP Reauthorization Act of 2015 (MACRA) and Merit-based Incentive Payment System (MIPS) for you when you outsource.
Better Visibility and Consistency
RCM and invoice outsourcing agencies provide hiring companies with intelligible performance reports and dashboards. Analytics like these allow you to keep track of your billing and collection processes and performance without requiring much of your management. Since outsourcing agencies are well-versed in handling billing tasks such as coding, scrubbing, claims management, appeals and follow-ups, and patient statement management, you can rest assured that you will receive consistent results.
Increased Efficiency and Accuracy
Making sure that your billing processes are precise and efficient is vital to keeping your healthcare practice's financial status healthy. Overdue payment claims or inaccurate coding practices that cause denials and rejections will affect your facility's cash flow. With billing and invoice outsourcing, you can work with a company to help you create a more efficient and accurate workflow and ultimately increase your daily cash flow.
No Constant Retraining to Follow Billing Changes
Remaining on top of the most recent rules and regulations from the government and other paying bodies tends to be challenging because of the regular updates. This means that you need to spend time and money to regularly retrain your employees if you manage invoices on-site. Regular training takes away a lot of resources. But failing to train employees results in more claim denials and rejections and a major strike on your bottom line.
Billing and invoice outsourcing makes sure that you don't need to retrain your employees, saving you additional time and resources that you can otherwise spend on more important functions. The outsourcing agency takes care of training themselves, which lessens the chances of errors and rejections.
Higher Clean Claim Rate
Clean claims are flawless insurance claims. They need no extra corrections or information. Claims like these are less likely to be denied. If you aim to increase your healthcare facility's bottom line, make sure that you have a high clean claim rate.
Billing and invoice outsourcing is advantageous. You can leverage expert billers who know how critical it is to submit clean claims every single time.
Related: The Pros of Outsourcing Accounting and Medical Billings
Final Thoughts
While invoice outsourcing takes away a major chunk of your RCM, medical billing service providers can also manage other billing functions, freeing up medical providers and allowing them to focus on patient care. 
Healthcare billing experts are trained to file claims of all kinds and ultimately improve the bottom line. They know all the legal formalities and medical codes to add. They even pursue rejected claims and delinquent accounts. 
If you allow industry professionals to handle your billing, you can focus on improving patient care.