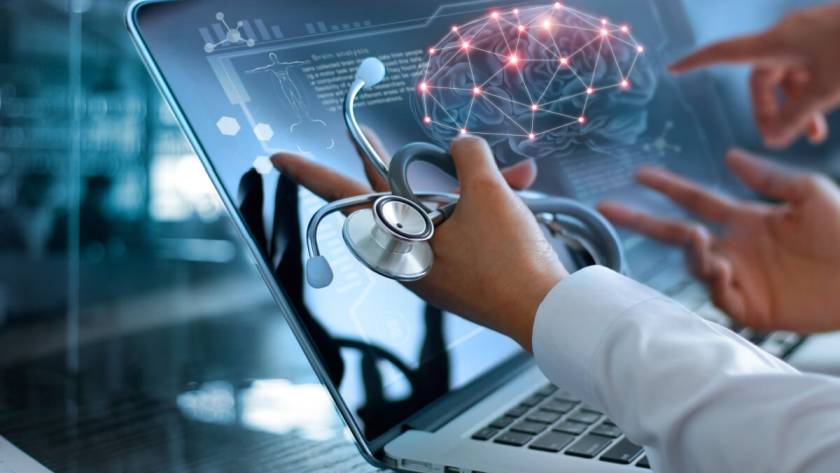 Written by Dion Jay Tality
Almost all industries heavily rely on many different types of technology. The healthcare sector is no exception. Among the many tools healthcare organizations constantly use for various clinical and non-clinical tasks are desktop computers and laptops. A solid desktop support team is necessary to help staff handle technical issues.
Information technology (IT) or IT support outsourcing is an ideal way to solidify desktop support. It gives you access to technical experts and advanced technologies without the many cost factors that can accompany an in-house support system.
This article covers how outsourcing provides healthcare organizations with reliable desktop support.
What Is IT Support Outsourcing in the Healthcare Industry?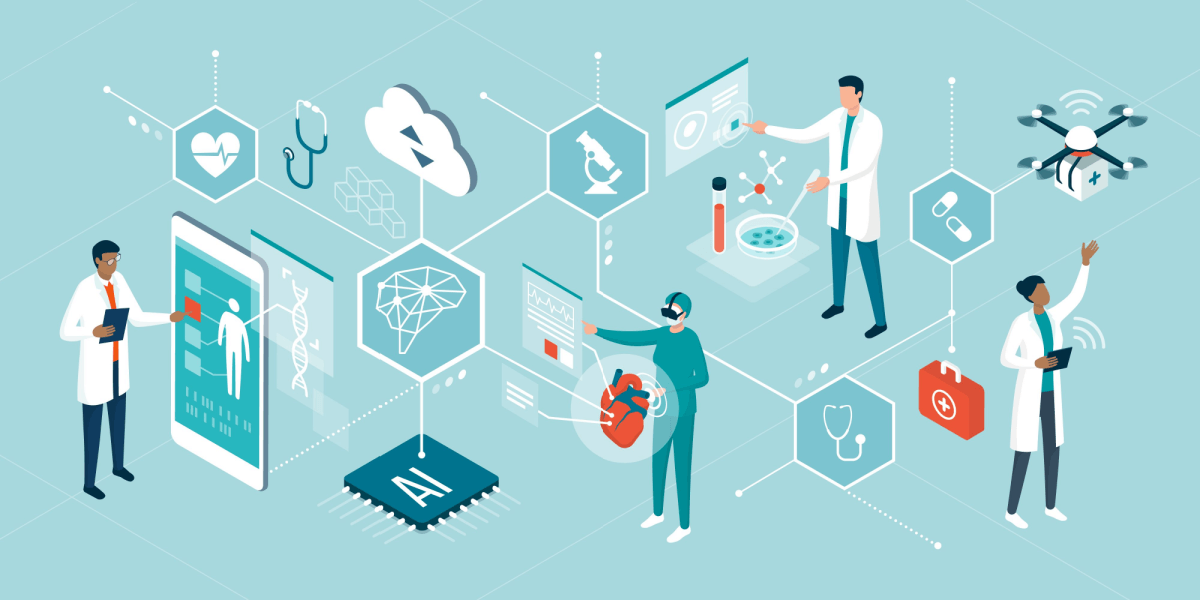 IT support outsourcing is when a healthcare organization hires a third-party service provider to handle IT tasks such as:
Troubleshooting

Hardware deployment

Software maintenance

System updates

Network management

Desktop support
It is usually a wise decision to work with an IT business processing outsourcing (BPO) provider for these tasks. BPOs employ technical experts and advanced technologies to provide support to end users.
Clinics, hospitals, and all other medical facilities need IT support services if they are to have uninterrupted healthcare operations. Keep reading to learn more about IT support outsourcing in the healthcare sector.
Understanding Healthcare BPO
BPO has penetrated the healthcare market. Clinics and hospitals are increasingly turning to front- and back-office outsourcing.
Healthcare organizations used to outsource only non-clinical tasks such as:
Medical billing

Claims processing

Healthcare data management
Recently, these organizations started outsourcing other clinical functions, such as:
Direct patient care

Telehealth services

Remote patient monitoring (RPM)
Additionally, outsourced agencies handle administrative work such as:
Human resources (HR)

Revenue cycle management (RCM)

IT support services, such as desktop support
Now is the best time to outsource. The future of the healthcare outsourcing industry is bright and promising. It grew at a compound annual growth rate (CAGR) of 9.5% beginning in 2021 and is expected to reach $755.76 billion by 2030. With ever more support providers joining the scene, you have more options to find the best fit for your healthcare business. 
Outsourcing Desktop Support
Healthcare organizations usually have desktop systems in place. Walk-in clinic receptionists use computers to record patient data and verify health insurance.  Doctors and healthcare specialists use laptops for medical transcription, telemedicine, and monitoring of surgical progress.
All of this heavy computer use in healthcare organizations clearly creates a need for an IT support team. IT specialists should be available to assist end users with technical problems. Technicians should be on call specifically for desktop support.
Outsourcing is ideal if you lack staffing, technology, and resources. It is possible to cost-effectively outsource data entry services, medical billing, claims processing, and desktop support.
Eight Ways BPO Firms Are Fixing Desktop Support for Healthcare Organizations
Healthcare outsourcing gained prominence in recent years. Healthcare organizations increasingly outsourced clinical and non-clinical tasks for efficiency, quality assurance, and patient satisfaction. Desktop support is one type of frequently outsourced IT solution they consider. 
But how do BPO service providers perform this IT function? Listed below are ways providers offer desktop support for healthcare organizations.
1. Troubleshoot Desktop Systems Remotely
As explained, desktop support tackles both desktop computer and laptop issues. Specifically, this IT function handles the following:
Software problems

Hardware malfunctions

Network issues
Most healthcare organizations have in-house IT teams providing technical support. But some hospitals and clinics also have third-party teams that perform IT functions remotely. Their BPO agents are committed to desktop support and have access to all users' computers and laptops. 
2. Send Technicians to Healthcare Facilities
Healthcare organizations with desktop systems encounter common problems such as:
Computers not starting

Windows not booting

Blank screens

Frozen screens

Slow computers

Slow internet connections

Strange noises from computers

Overheating hardware

Malfunctioning operating systems
Some clinics and hospitals, however, have no IT staff or desktop technicians. They turn to outsource their desktop support.
An IT BPO vendor works remotely. It consists of BPO agents accessing and troubleshooting computer devices virtually. Some companies can also send technicians on-site to tackle the technical issues mentioned above.
3. Establish a SPOC for All Tech Support Concerns
While attending to patients, doctors must have smoothly running computer systems. Non-medical personnel need desktops for various non-clinical tasks, too.  Some examples are:
Medical billing

Claims processing

Data management
The healthcare industry sees outsourcing tech solutions as an easy way to keep their focus on patient care. Clinics and hospitals hire IT BPO vendors to build a single point of contact (SPOC) for all their technical concerns. Desktop support is one specific SPOC task often handled by a third-party service provider.
4. Build Contact Centers for Desktop Support
According to Hiver, 60% of service teams offer customer support via more than two channels. Over 80% of them use phone calls as a communication channel, followed by:
Email (77%)

Chat (42%)

Social media (31%)

Self-service (25%)

Support forums (16%)
Contact centers cater not only to customers but also to different industries. In healthcare organizations, these businesses help both doctors and patients.
Clinics and hospitals create a contact hub for troubleshooting desktop support. They offer technical assistance to healthcare professionals and patients via various communication channels.
5. Offer Self-Service Portals for Tech Support
Self-service options are part of the omnichannel solutions offered by many organizations. Self-service portals include the following:
Interactive voice response (IVR) systems

Artificial intelligence (AI) chatbots

Knowledge base centers (troubleshooting guides)

Frequently asked questions pages (FAQs)
Healthcare organizations benefit from these self-service portals. They empower their employees and patients and make it possible for these stakeholders to find solutions without personal assistance.
6. Create a Team of IT Experts
Fixing desktop support is another outsourced IT trend. This function requires technical knowledge and skills. That is why many organizations choose to outsource access to a team of IT experts.
The healthcare sector focuses on treating patients. Many clinics and hospitals lack technical expertise for desktop support. Instead of building IT infrastructure and hiring IT professionals, they choose the simpler path of outsourcing.
Third-party service providers create a team of tech experts. They hire and train the team to provide end users with technical assistance. IT BPO partners provide very reliable desktop support.
7. Invest in Advanced Technologies for Desktop Support
Did you know that three-fourths of hospitals are outsourcing IT functions? That figure is according to a Black Book survey. A subset of that, desktop support, is one function that healthcare organizations outsource.
One of the main reasons for doing so is to leverage digital tools and the latest technologies. The top enablers of shared services centers (SSCs) and global business services (GBS) are:
Automation

Single-instance enterprise resource planning (ERP)

Case and service management

Cloud computing
Third-party service providers usually invest in technological resources. Consider outsourcing if you plan to capitalize on technology for your desktop support.
8. Establish an External IT Department
Most companies have in-house IT departments that handle functions such as desktop support. Because so many staff rely on desktop systems for work, these units are critical to computer operations and the overall function of any business.
Clinics and hospitals rely on IT departments for uninterrupted healthcare operations. Establishing these is critical to providing high-quality medical care.
But, as stated earlier, most healthcare organizations do not prioritize IT infrastructure or employ IT professionals. Instead, they outsource to third-party vendors that build external IT teams for them. These contracted vendors handle many IT functions, the most frequent of which is desktop support.
How Outsourcing Desktop Support Benefits Healthcare Organizations 
Cost savings and patient satisfaction are just a few benefits healthcare organizations expect from the front- and back-office outsourcing services. They also rely on a third party for overseeing desktop support for the following reasons: 
Low Operating Costs.

Clinics and hospitals often look for ways to cut expenses to save both themselves and patients money. They need not spend on hiring technicians, investing in technology, and building infrastructure. Hiring a BPO vendor with a reasonable pricing model helps them save money for the long term.
Efficient Desktop Support.

IT BPO vendors hire employees with technical backgrounds. They train them to be adept at handling desktop support. They also provide them with the latest technology and ample additional training and troubleshooting resources. All these aids make them all the more efficient.
Prompt Issue Resolution.

Outsourced desktop support teams offer tech support by troubleshooting computer devices. With a skilled workforce and advanced technologies, they can promptly resolve technical issues. That's one key advantage of desktop outsourcing.
High Patient Satisfaction.

End users benefit from outsourced desktop support with a strong team. Health professionals and non-medical personnel can do their jobs efficiently and effectively because of advanced tech solutions. As a result, they can serve patients better, thus increasing their satisfaction.
High-quality Healthcare Delivery.

Clinics and hospitals devote their time to treating patients. But how can they commit to this if they face frequent tech issues?

Nearly 50% of companies outsource IT functions

to free up time and focus on their core operations. Outsourcing lets them entrust desktop support to a third-party vendor and prioritize patient care.
The Bottom Line
The healthcare industry relies on technology. Clinics and hospitals use computers to keep their healthcare operations humming. For this reason, they need a solid team fixing desktop support.
Outsourcing is best for optimizing these healthcare tools. IT BPO service providers are capable of troubleshooting computer devices. They have technical experts, advanced technologies, and world-class facilities to perform the job.
Consider these eight ways third-party vendors handle desktop support. Take advantage of the benefits of outsourcing for your healthcare organization. Hire a BPO partner that can give your end users the best IT support services possible.