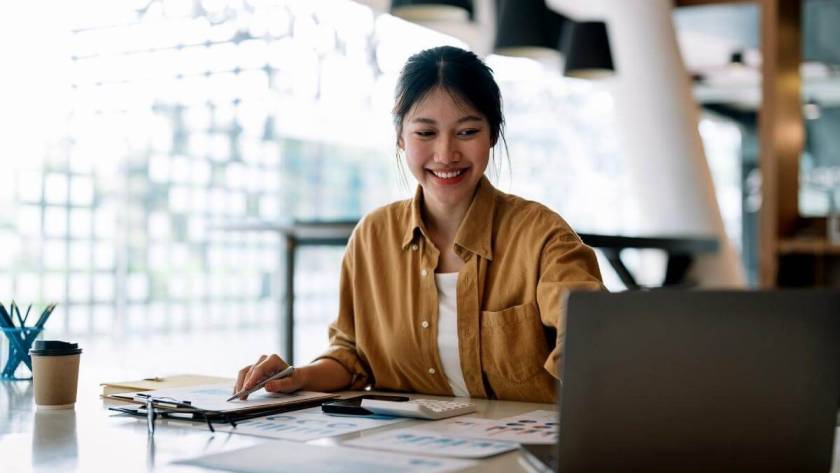 Written by Allie Delos Santos
Do you wonder if you have inefficient processes, underperforming staff, and outdated systems in your business' finance department? These can hamper progress and delay your business' growth. Companies like yours need accurate data and knowledgeable insights into business performance to make informed decisions. 
Growing in business means being agile and open to change, having access to reliable and forward-looking reports, and having the right tools. Outsourcing your finance work offers these solutions without breaking the bank.
This article explores how finance process outsourcing can help companies achieve these specific requirements for growth. 
Finance Process Pain Points and How Outsourcing Helps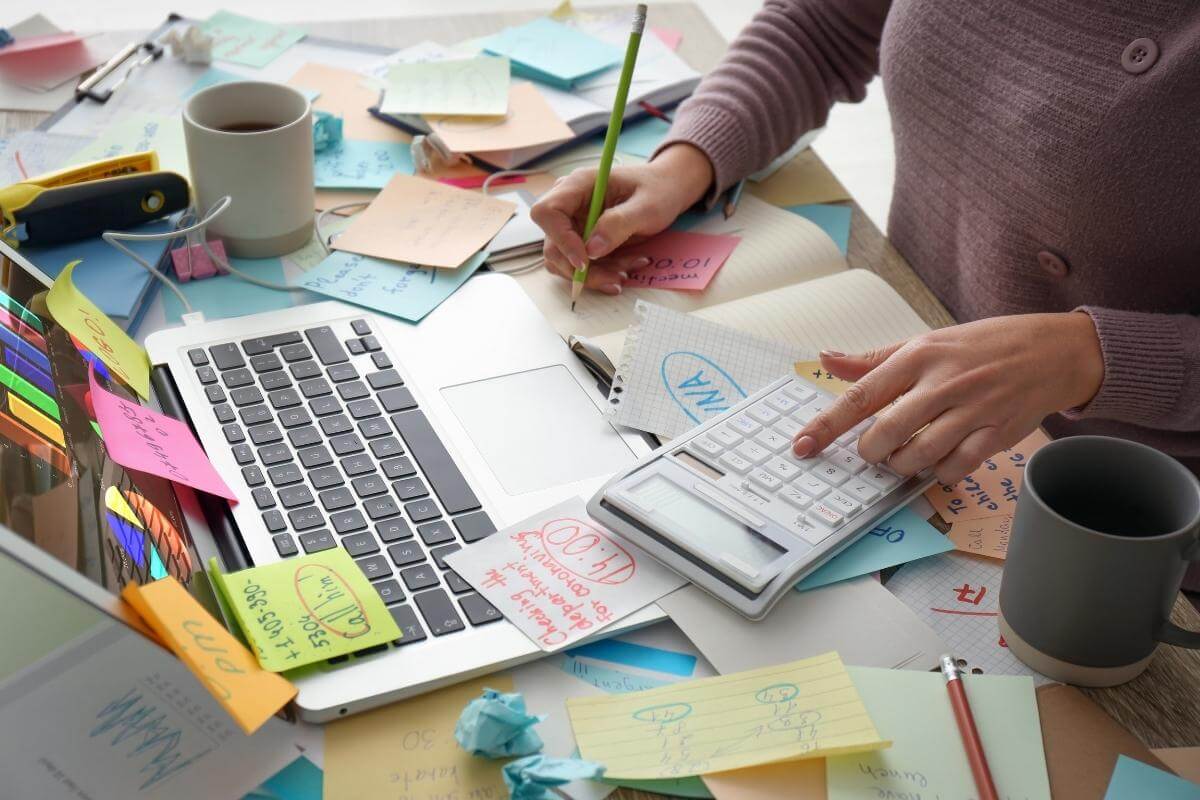 Companies face numerous tactical challenges due to changing business landscapes, evolving market trends, advancing technologies, and rising customer demands. Those firms that manage finance in-house are familiar with certain pain points.
Business process outsourcing (BPO) offers several ways to address companies' pain points. Finance process outsourcing allows a firm to subcontract finance and accounting functions to a third party, reducing potential difficulties. Let's examine some of the most common pain points that outsourcing addresses. 
Finding and Hiring the Best Employees for the Team
Ensuring that enough individuals can manage your company's finances can be challenging. Inefficiencies in recruiting, training, other onboarding, and retention could arise.
How can outsourcing help?
Outsourcing provides companies the assistance they need to hire and onboard skilled accountants. The BPO provider oversees the recruitment and training of employees on your behalf, so you don't need to perform the tedious recruitment tasks yourself.
Ever-changing Technology
Like many industries, finance technology is advancing significantly and rapidly. Companies struggle to keep up with the evolving tech landscape, but using the right infrastructure can offer a significant competitive advantage, especially to startups and small and medium-sized enterprises (SMEs). Enterprise-level technologies give smaller businesses the capabilities they require.
How can outsourcing help?
Most BPO providers maintain competitiveness by regularly upgrading their tools and equipment. Outsourcing also helps companies keep up with evolving technologies by allowing them to use the service provider's existing technologies. SMEs can use enterprise-level resources without increasing technology expenses.
Inability to Find Appropriate Tools
Some companies spend significant time deciding which technology to integrate and how to implement it properly. Looking for and then deploying the right tools takes considerable time and effort that companies could otherwise spend on more critical activities.
How can outsourcing help?
Since the third-party provider handles all the necessary finance tools, the hiring company does not need to deploy, update, and maintain system software. The BPO provider also finds the best finance software or tool in the market for the hiring company. 
Using Different Tools for Various Processes
Some companies use a different tool for general ledger, another for electronic payment processing, and another for processing accounts receivable, forecasting, budgeting, etc. These tools function separately, so the data related to all these processes is in different locations and formats. Financial report generation becomes a challenge when data is disparate and needs aggregation.
How can outsourcing help?
Outsourcing provides a single source of truth (SSOT) by aggregating all critical information to only one location. With this, you can easily generate a financial report as necessary. You don't need to use multiple tools and software to generate financial summaries and reviews—you can simply rely on your provider's reporting solution. 
Complex Accounting Data
Most financial tools are created with accounting experts in mind. Leadership teams and employees outside the finance department might have difficulty interpreting accounting data. This can potentially lead to friction between finance functions and other aspects of running a business.
How can outsourcing help?
Many outsourcing providers also offer regular report generation. A good BPO agency has many reporting services to fulfill its client's requirements. The reporting services that BPO firms provide may include monthly income statements, bank reconciliation reports, statements of cash flow, operations analysis reports, and financial analysis reports. 
These reporting services offer an accurate picture of your company's financial position. They allow non-finance staff to have knowledgeable insights into the business' health and status.
Other Benefits of Finance Process Outsourcing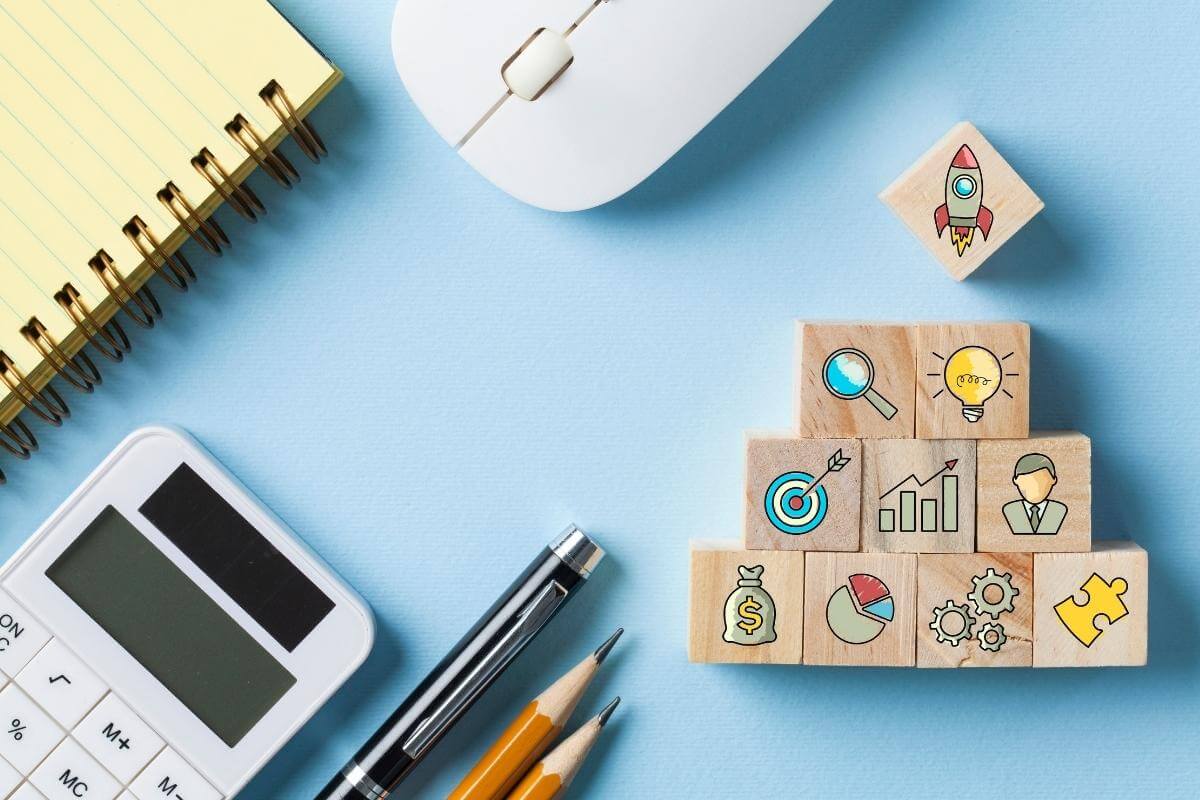 Companies that outsource financial processes to third-party services have several objectives in mind, including:
To concentrate on critical areas of the business, such as growth and development

To help companies achieve their short-term and long-term goals

To bring down overheads and focus on diversifying business operations

To improve confidence in the business's financial processes and ensure quality

To maintain compliance with industry regulations
Finance process outsourcing offers several advantages when done properly. This section shows how businesses can benefit from outsourcing.
Save on Costs and Time
Managing finance is a time-consuming and expensive endeavor. According to Indeed, the average salary of an accountant in the U.S. is roughly $53,000 per year as of this writing. You can better allocate such money elsewhere. 
Additionally, financial processes are labor-intensive. Outsourcing them is an excellent way to help your company focus on core activities. You can allow an outside service provider to handle your business' non-core activities through outsourcing.
Get Professional Advice
Looking for a professional accountant or a chartered bookkeeper is challenging for many organizations, especially those with a tight budget. A good solution to this is finance process outsourcing.
Companies benefit from expert advice at a fraction of the cost through outsourcing. They get professional assistance in navigating the newest accounting trends, practices, rules, and ways to streamline internal processes.
Receive Updates on Financial Regulations
Financial laws are often hard to keep up with. Finance process outsourcing ensures that you are made aware of the necessary updates on accounting rules that impact your organization. 
Many providers offer their clients relevant and regular updates on applicable rules and the application of standards that they need to know. They also can provide access to financial knowledge that business owners might not be familiar with, enabling owners to make informed decisions on business and finance-related functions.
Improve Adaptability
Outsourcing allows your company to adjust to the ever-changing circumstances of compliance easily. BPO providers simplify the finance and accounting processes and show you the best strategies.
With finance process outsourcing, your company becomes more adaptable to changing trends. You can downscale or upscale your finance department depending on your needs. This puts your organization in a better position to achieve your goals and desired outcomes.
Lower Security Risks
Client and financial data is sensitive information, and several laws protect such data. For example, if your company manages European Union customers' data, you must comply with the EU General Data Protection Regulations.
Because finance and accounting processes concern private data and confidentiality, companies can partner with a reliable finance service provider to ensure that proper monitoring systems are in place to guarantee maximum security.
A good tip for back-office outsourcing is to ensure that the provider has robust security protocols to prevent data breaches. This means ensuring compliance with relevant cybersecurity and data protection laws.
Regularly Monitor Financial Processes
A company's monitoring capabilities improve with finance process outsourcing. The BPO provider has constant access to the company's financial operations and can easily take action if necessary.
The result is an effective integration of monitoring systems. Constantly tracking your company's financial processing ensures that you are compliant with various rules and regulations. Plus, the BPO provider can inform you of any irregularities in your operations.
Avoid Time-off and Turnover Issues
Back-office outsourcing services also enable you to lower staff time-off and turnover problems. Each staff member is crucial to your success, especially if you're a small company. Whenever a staff member is on vacation, is sick, or resigns, it burdens your remaining employees and can cause additional stress.
When you outsource finance and accounting services to an outside provider, that problem is no longer yours. If a contractor suddenly leaves, your service provider finds a replacement and manages the recruitment process.
Furthermore, the cost of employee turnover can be very high. It affects morale, continuity, and institutional memory. Moreover, without a service provider, you might need to hire a recruiter to find a replacement. You'll also need to train new hires, which can be challenging. Finance process outsourcing removes those responsibilities from you so that you can concentrate on generating more revenue.
Gain Access to Better Processes and Tools
Another benefit of outsourcing finance and accounting services is access to better organizational tools and processes. You might be trying to keep overheads low if you're a small company. Unlike larger companies with access to great information and tools, smaller companies might struggle to keep up.
Outsourcing firms already have advanced tools in their repositories. You can use these resources by handing off finance functions to a BPO company. Third-party accountants and finance experts can also bring streamlined processes into your company, which is a great way to improve efficiency.
Get CFO Support
If your business doesn't already have a chief financial officer (CFO), your outsourcing provider can provide you with one. Some outsourcing providers offer CFO support, a finance expert who becomes a member of your team and provides accounting guidance. This is another reason that many businesses consider finance outsourcing–it's much like having CFO insurance.
Outsourcing takes care of the day-to-day, recurring finance tasks and reduces the time required for tactical administration. This gives your leadership team more time to analyze the numbers comprehensively. Then, the fractional CFO helps direct your business toward growth.
Businesses That Benefit Most From Finance Process Outsourcing
Companies that benefit from finance process outsourcing include:
Startups, small, and medium-sized businesses
Outsourcing finance is ideal for organizations with specific accounting needs and low transaction traffic but also looking to scale. Outsourcing providers offer support for managing day-to-day bookkeeping activities and expert assistance in daily organizational needs.
Scaled and emerging growth companies
Outsourcing also suits companies with complex accounting needs and high transaction traffic that require a deeper understanding of financial services. Outsourced bookkeeping provides a wide variety of controller and transaction processing services.
These tasks are performed closely with the hiring company's CPA or tax advisor to guarantee accurate tax planning and compliance. This is a good alternative to building an in-house bookkeeping department.
Scaled, emerging growth, and startups (private equity or venture capital firms) 
Outsourcing companies provide CFO services and leadership-level access for more comprehensive financial management. For instance, some providers offer a remote CFO who will collaborate closely with your executive team, investors, and board to provide expert financial advice and reporting for capital and corporate transactions.
Types of Financial Processes That Companies Can Outsource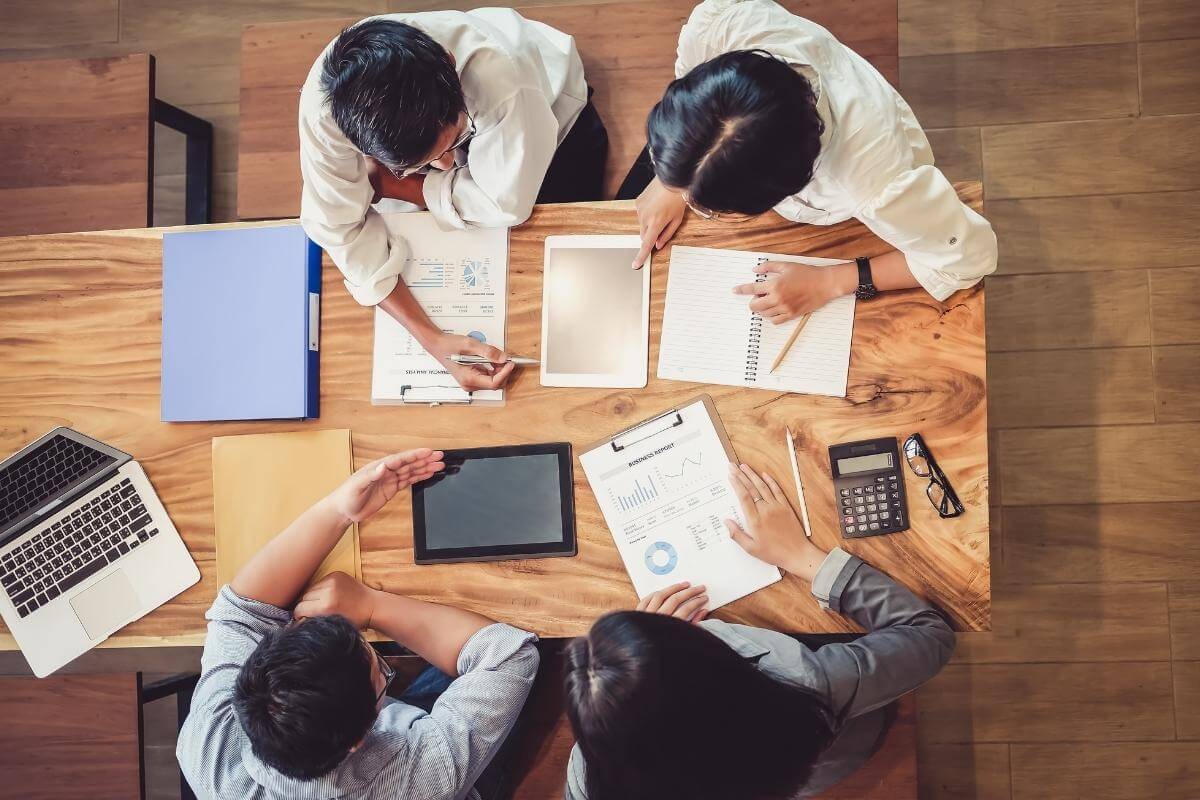 Outsourcing providers manage several finance functions at once. As a hiring company, you can decide to outsource your entire finance department or a portion of it.
Regardless, a reputable BPO agency can manage some or all the functions below:
Bookkeeping is necessary for accounting. It involves keeping track of loan information, data on receipts, data on invoices that suppliers provide, etc. A financial outsourcing provider will oversee bookkeeping tasks such as monitoring the details of payment accounts for staff and disbursement of loans on your behalf. 
Year-end Accounting Processes
Every company needs to prepare for year-end financial compliance. Several institutions—the Federal Reserve, the Securities and Exchange Commission (SEC), the Federal Deposit Insurance Corporation (FDIC), etc.—monitor financial compliance in different industries. BPO agencies perform tasks such as verifying ledger balances, preparing annual financial reports, and other year-end accounting activities.
Some BPO providers offer global accounting and finance compliance advisory services. Companies receive practical advice on the International Financial Reporting Standards (IFRS). If your company or a subsidiary needs to comply with those standards, an outsourcing provider can help you.
A reliable BPO provider has certified finance professionals, accountants, and company secretaries to oversee account management tasks. Outsourced account management involves determining risks, presenting ways to mitigate such risks, and producing biannual and yearly management reports.
Audits are performed regularly to comply with certain laws. In the U.S., public business entities must conduct audits within specific periods to determine if financial records are accurate. BPO companies perform tasks such as submitting the necessary documentation on your behalf to ensure you remain compliant in preparation for audit reporting.
Quarterly or Annual Preparation of Taxes and Accounts
Quarterly or annual tax preparation is something that many businesses dread but is essential to staying in business. Outsourcing this function to a third party with immense experience will free up your time from yearly tax preparation. 
Ledger management is the act of overseeing credits and debits from an account. An outsourcing provider managing this function performs tasks such as managing receivables, tracking customer payments, and handling all cash flow cycles.
Payroll data entry outsourcing is a subset of payroll services that handles employee schedules, encodes hours worked, records and disburses benefits and deductions, and delivers reports. 
A budget gives your company an estimate of the resources needed to manage various processes. A BPO company provides solutions such as budget estimation, management, and implementation to manage your company's budget. 
Check out these non-finance services you might also want to outsource to BPO companies such as Unity Communications: offshore IT and inventory management.
The Bottom Line
Finance process outsourcing helps your business grow. Paying for expert financial solutions enables you to reduce overheads and direct resources to profit centers. Allowing outsourced finance professionals to perform accounting and bookkeeping tasks on your behalf guarantees that you remain compliant, and don't miss deadlines or pay costly fines. 
Moreover, a reliable outsourcing company uses the newest technology to give you insights and meaningful analyses of your business. Outsourcing is a cost-effective and innovative way to achieve long-term success and expand your business.