Written by Dion Jay Tality
Computers are integral to business operations. Companies set up desktop systems for employees to perform their day-to-day tasks. But nothing is more frustrating than computers slowing down or freezing. The same holds true if you encounter hardware, software, or network issues. 
Whom do you call when faced with this information technology (IT) related problems? Your desktop support team! You can hire in-house technicians to solve the problem or capitalize on IT support outsourcing.
This page explores the role of desktop support technicians. Learn about what they are and do, their qualifications, and more.
What Is a Desktop Support Technician?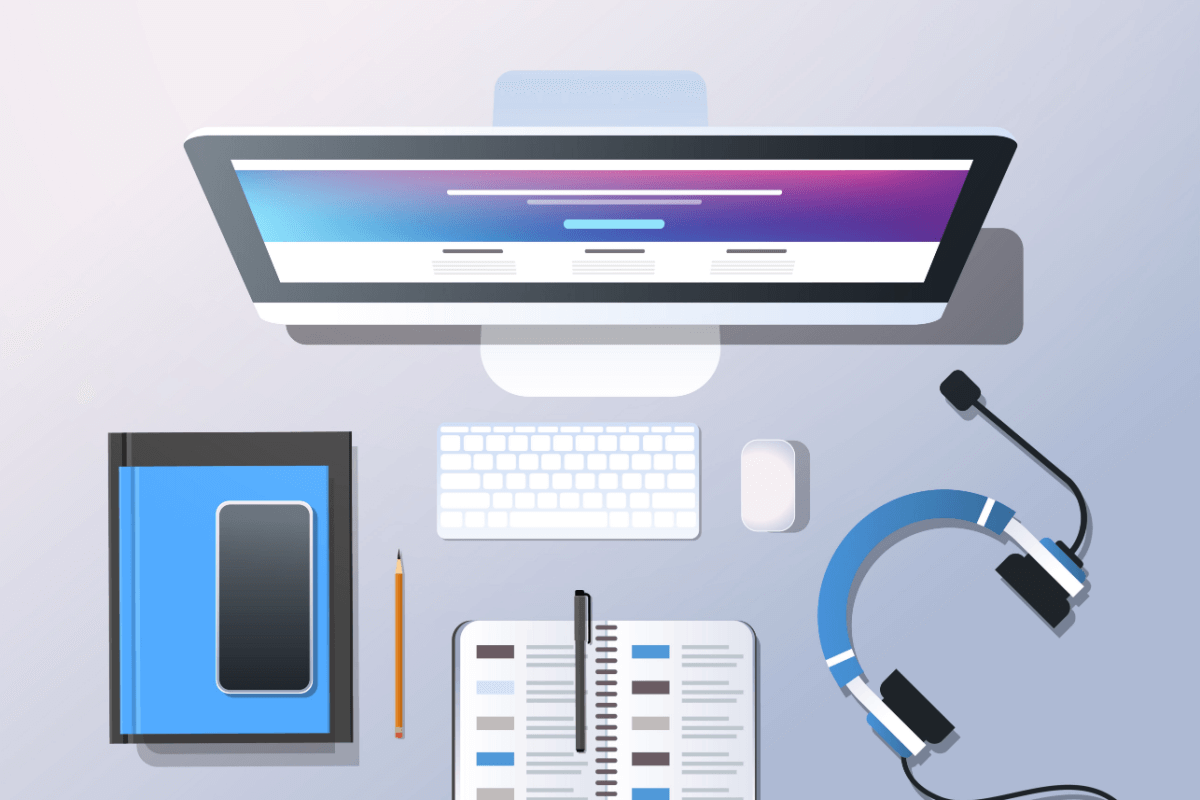 A desktop support technician typically provides technical assistance to computer end users. Specifically, they extend support to employees or customers who use:
Computers,

Laptops, and

Other devices are included in a desktop system.
Additionally, technicians handle the components of a desktop system, such as:
Operating systems,

Hardware,

Software, and

Networks connected to computer devices.
Many organizations turn to front- and back-office outsourcing. The most commonly outsourced function, however, is desktop support.
What Tasks Does a Desktop Support Technician Do?
Desktop support technicians' tasks vary from one service type to another. Generally, they perform tasks such as troubleshooting computers, installing devices, and maintaining systems. As technical experts, they go above and beyond.
Let us take a look at their scope of work:
Technical Support.

Desktop support technicians provide technical assistance for end users, whether employees or customers. But they specifically handle matters involving desktop systems, including computers and laptops. Technical support is one of the

outsourced IT trends

among companies nowadays.
Troubleshooting.

Technicians diagnose and fix technical problems with desktop systems. They also resolve issues affecting hardware and software. Their end goal is to fix problems promptly and effectively.
IT Setup and Installation.

Technicians set up desktop systems so that end users can accomplish their daily tasks. They install new computers and devices and configure operating systems and networks. They also connect devices to the web through an internet service provider (ISP).
Desktop System Maintenance and Upgrade.

Technicians are responsible for maintaining and upgrading desktop systems. They regularly examine and update both software and hardware. If they discover technical issues, they immediately fix them.
Network Management.

Technicians oversee the operation of a desktop computer network. They monitor your network, configure devices, and troubleshoot technical issues. Many companies

outsource tech solutions

to work with managed service providers (MSPs) and stay on top of their computer networks.
Help Desk.

Companies often create a help desk for their desktop support. This department becomes the single point of contact (SPOC) for all end users. When desktop problems arise, users immediately contact the help desk.
Desktop Inventory.

Technicians also maintain an inventory of computer hardware and software. They ensure they have all the technological resources required for desktop support. They go as far as purchasing new equipment when necessary.
IT Security and Compliance.

Businesses now make IT security and compliance their top priority. Network security and regulatory compliance are crucial since employees rely heavily on computers. Companies

outsource data entry services

and desktop support to achieve these operational objectives.
How a Desktop Support Technician Differs From Other Roles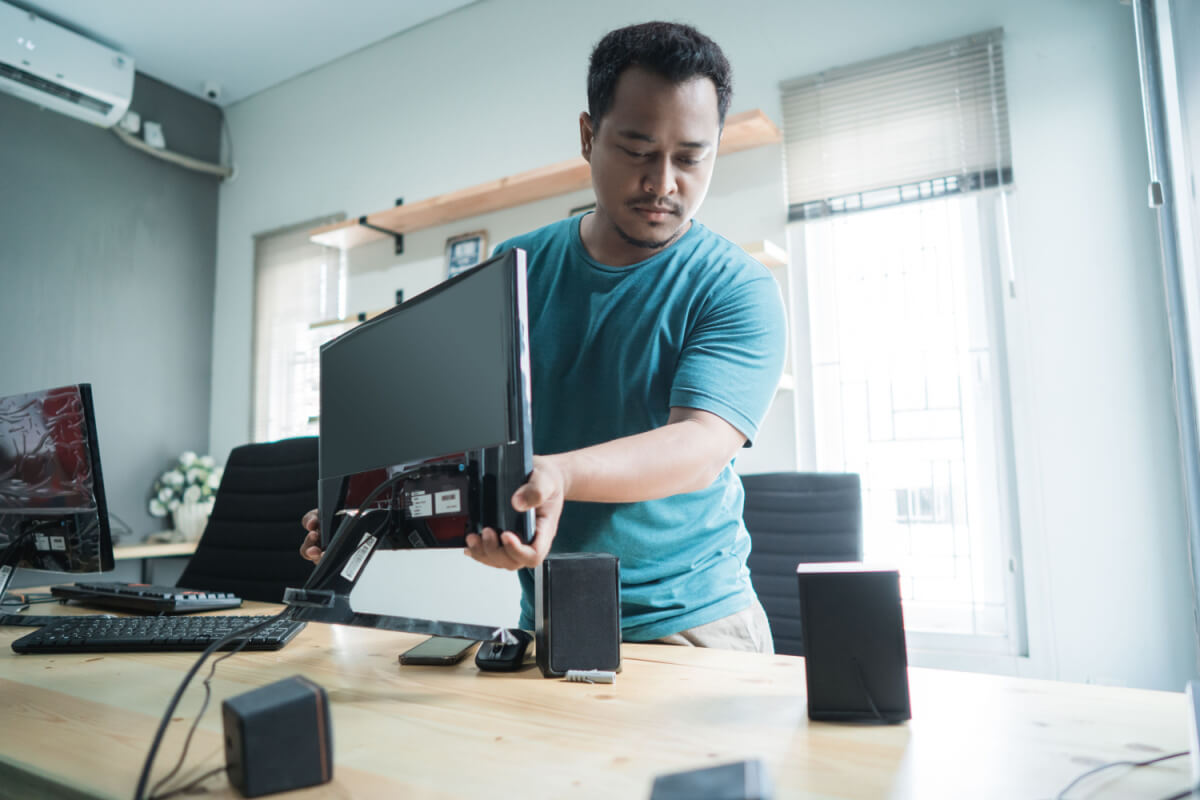 Desktop support falls under IT support. But professionals often get confused about this function's primary role. They tend to use it interchangeably with the terms "technical support" and "help desk."
Know the difference between a desktop support technician and other roles below:
IT Support
Help Desk
Technical Support
Desktop Support

IT support is an umbrella to refer to a broad range of IT services.

A help desk is a combination of customer service and technical support. 

Technical support provides technical assistance for end users, whether employees or customers. 

Basically, desktop support falls under technical support. But there is a distinct difference between the two.

Most of the time, this team helps and supports end users, who are usually employees.

This team is a SPOC for end users, whether customers or employees. It tackles all relevant technical concerns.

Technical support does not necessarily handle IT components. It assists users of technological products such as computers, mobile phones, and other electronic devices.

Technical support handles various technology products such as gadgets and electronic devices. Desktop support covers only computers, laptops, and related devices.

IT support specialists perform tasks, including:

Troubleshooting

Hardware setup

Software installation

System updates, maintenance, and repair

Network Management

Help desk agents perform tasks such as:

Answering questions

Processing requests

Providing updates

Troubleshooting

Repairing and replacing technological products

Handling complaints

Technical support representatives perform the following tasks:

Troubleshooting

Repair and maintenance of technological products

Installation and updates of technological products

Network Repair

Desktop support technicians do the following tasks:

Troubleshooting computers or laptops

Repairing and maintaining desktop systems, whether software or hardware

Installing, updating, and fixing desktop systems

Addressing network issues connected to desktops
Key Qualifications of a Desktop Support Technician
When seeking a desktop support technician, you can either hire someone to join your in-house team or contract an IT service provider. But what is an outsourced IT provider? It is an external vendor capable of building a desktop support team for your business.
Consider the ideal qualifications below to find knowledgeable and capable technicians.
Educational Background
There are no specific educational requirements for desktop support technicians. For the most part, employers hire professionals with IT backgrounds. Technicians could have completed technical training programs or taken up IT and computer science courses.
Some employers hire candidates with a high school diploma or equivalent. But most prefer those who have earned a degree in IT. They seek to employ professionals with technical knowledge and skills in desktop support.
Certification and Training
Many technical schools offer training programs specifically designed for aspiring desktop support technicians. These programs cover a wide range of technical skills, including:
Hardware and software installation and maintenance

Network management

IT security and compliance
Here are the most common training and certification programs available for these technicians:
CompTIA A+.

Computing Technology Industry Association (CompTIA) is the world's leading provider of IT certifications. CompTIA A+ is an entry-level professional certification that applies to desktop support.
CompTIA Network+.

As the name suggests, this certification revolves around the basics of networking. It is usually for more advanced IT functions such as network management. It is relevant to desktop support since desktop systems use computer networks.
MCDST

. This stands for Microsoft Certified Desktop Support Technician. It is a certification for technicians working with Microsoft products. It covers technical jobs such as installing, configuring, and troubleshooting Windows operating systems.
ACSP.

The acronym is short for Apple Certified Support Professional. Compared to MCDST, this certification is for IT professionals who handle Apple products, including Mac computers and iOS devices.
HDI Support Center Analyst.

This certification is ideal for IT professionals working in a support center environment. It covers a combination of technical support and customer service functions.
Technical Knowledge and Skills
Desktop support is one of the in-house and outsourced IT solutions. Remember to be highly critical in selecting the right technicians for this business function. Your professionals should have the technical knowledge and skills required for the job.
Below is a list of soft and hard skills desktop support technicians should have.
Soft Skills
Communication Skills.

They must effectively communicate with end users. The goal is to understand users' technical problems and clearly explain appropriate solutions.
Customer Service Skills.

They should connect with end users and provide them with the best experience. They can do this by practicing active listening, empathy, and patience.
Problem-solving Skills.

They are capable of troubleshooting and resolving technical issues promptly. They must possess excellent analytical skills.
Time Management Skills.

Technicians often have multiple tasks to complete. Thus, they must prioritize urgent tasks and manage their time effectively. This leads to prompt resolutions and higher user satisfaction.
Hard Skills
Knowledge of Desktop Systems.

They should be computer literate and proficient. Technicians must know the many desktop applications and computer hardware involved. But they must also be familiar with operating systems such as Windows and macOS.
Internet Savvy.

They must be confident in using the internet and digital technologies. They should know how to search online, navigate websites, and troubleshoot web connectivity.
Troubleshooting Skills.

They can identify and solve technical problems systematically and logically. They are capable of fixing hardware, software, and system issues.
Installation, Configuration, and Upgrade Capabilities.

They know how to install and configure systems. They also update and maintain these systems in the long run.
Network Management Skills.

They can design, implement, and maintain a computer network. They can also handle various components such as routers, switches, servers, and networking protocols.
Top Reasons To Hire Outsourced Desktop Support Technicians
Many companies employ front- and back-office outsourcing services to capitalize on their benefits. Such benefits apply all the more to the IT industry.
The IT and telecom segment had the biggest revenue in 2021, comprising 34% of the overall outsourcing market share. Further, the global IT outsourcing market is projected to grow from $246 billion in 2021 to $525 billion by 2030. Grand View Research reported it might achieve a compound annual growth rate (CAGR) of 9%.
You can outsource several IT functions, and desktop support is just one of the options. Here are the reasons you should hire outsourced desktop support technicians:
Reduce Operating Costs.

Businesses primarily outsource for cost reduction. Outsourcing helps reduce labor expenses because hiring an MSP is more economical than employing technicians. There are no additional expenses when using technology and building infrastructure, either. 
Tap Into Technical Experts.

As explained above, desktop support requires specialized knowledge and technical expertise. Technicians must have IT-related educational backgrounds as well as training and certification. If you struggle to find technical experts, outsourcing your desktop support is the answer.
Access Advanced Technologies.

Desktop support handles computer systems, including hardware, software, and networks. That requires technological resources such as automation, artificial intelligence (AI), and cloud computing. Outsourcing gives you access to the latest digital tools and technologies.
Offer 24/7 Desktop Support

. Over 75% of service teams offer

support outside of business hours

. BPO companies usually operate 24 hours a day, seven days a week. If you want to ensure the 24/7 availability of your desktop support, work with an MSP.
Increase Efficiency and Productivity.

Desktop support technicians install, troubleshoot, and maintain software and hardware. They assist end users and resolve technical issues promptly. A reputable IT provider employs efficient technicians. And with productive contractors, you can earn business profits.
Prioritize Core Functions.

Businesses commonly outsource to prioritize important, revenue-generating tasks.

Nearly 50% of companies outsource IT functions

to free up time and focus on their core functions. Delegate your desktop support to third-party technicians to prioritize earnings and product improvements.
The Bottom Line
Desktop support technicians play a crucial role in your IT activities. They install and maintain desktop systems for your end users' benefit, which translates to improved efficiency, increased productivity, and business success.
When hiring in-house or third-party technicians, understand their critical roles. Start by learning about what they are and what they do. Moreover, consider the various IT tasks they handle. Factor in their educational backgrounds, training, and certification, and technical skills.
Ultimately, outsourcing your desktop support is the best approach to meeting IT needs.