Written by Dion Jay Tality
Companies set up desktop systems for their information technology (IT) processes, enabling end users to effectively perform their day-to-day jobs. But organizations often lack the technical expertise and technology to maintain these systems over the long term.
IT support outsourcing provides companies with access to people and tools that help streamline their IT processes. But how exactly does this business strategy work?
This page includes a guide for your IT outsourcing (ITO) project. It discusses:
Desktop and IT support outsourcing;

Common tasks of IT service providers;

Potential benefits of ITO; and

Practical steps to get started.
What Are Desktop and IT Support Outsourcing?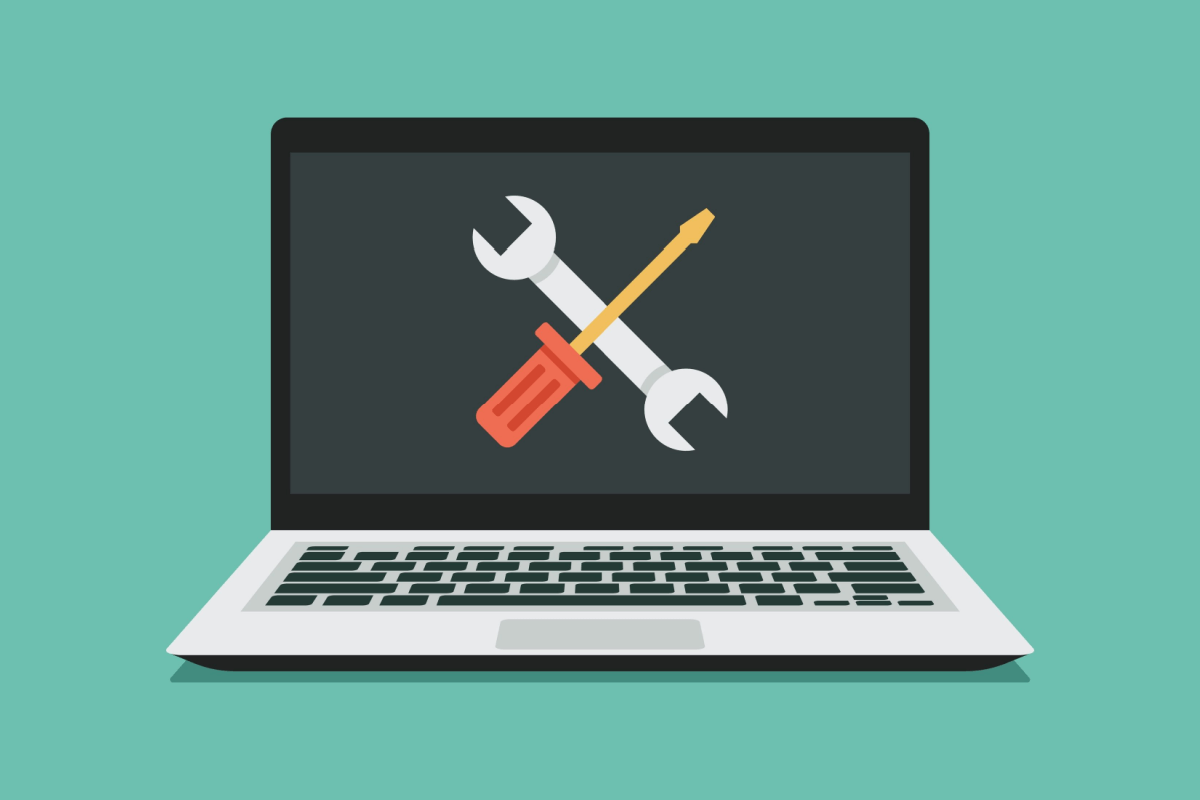 Desktop and IT support outsourcing involves hiring a third-party vendor to handle IT functions. Instead of building an in-house team, your hired service provider performs the following:
Installation

Maintenance

Repair

Management of desktop systems and related technologies
An IT service provider employs a skilled workforce and technological resources to support your company. In addition, ITO offers the following service options:
Break-and-fix model services.

You partner with an IT service provider. But you hire only its team of professionals when end users encounter technical issues. This method is suitable if your employees rarely experience IT issues and you are looking to save some money.
Outsourced IT services.

You work with an IT service provider because of potential benefits. In this method, you outsource only certain functions such as desktop support and network management. This method is ideal if you are looking to optimize IT functions that your in-house team cannot manage due to a lack of time or knowledge.
Managed IT services.

You partner with a managed services provider (MSP) to handle your entire IT operation.

Use this method if you plan to entrust your IT functions to only one service provider, streamlining all processes while helping you save on operating costs.
IT Support Outsourcing Statistics
Front- and back-office outsourcing have long gained ground across different industries. In particular, the ITO segment has become a widespread business practice.
The following figures are evidence of the segment's growth and popularity:
The IT and telecom segment held the largest revenue in 2021, accounting for around 34% of the total market share. (

Grand View Research

)
The global ITO segment could grow from $361 billion in 2021 to $587 billion by 2027. It might achieve a compound annual growth rate (CAGR) of 8.07% from 2023 to 2027. (

Statista

)
Spending on managed services will make up 18% of IT budgets in 2023, up from 15% in 2020. (

SWZD

)
Given these numbers, it would be wise to prioritize desktop and IT support among all functions.
IT Support vs. Desktop Support
Professionals often confuse desktop support with IT support and use these terms interchangeably. But distinguishing between the two is crucial to know what specific tasks to delegate to an IT service provider.
Here are the key differences between the two functions:
 
IT Support
Desktop Support
Overview

IT support is much broader, encompassing various IT functions.

Desktop support can fall under IT support as a sub-category.

Definition

IT support provides technical assistance for all types of IT systems and devices such as:

Computers

Servers

Networks

Software technology

Hardware

Desktop support provides technical assistance to end users but covers only the following:

Computers

Laptops

Related devices (monitors, printers, keyboards, etc.)

Work Scope

IT support specialists cover a wide range of IT issues, such as:

Troubleshooting

IT Monitoring

Data management

Network management

Cloud management

Security and Compliance

Telecom system management

Desktop support technicians are responsible for the following:

Installing and configuring systems

Troubleshooting desktop-related hardware and software

Maintaining and upgrading desktop systems

Providing end users with technical support for computers and related devices
Nine Commonly Outsourced Desktop and IT Support Tasks
Desktop and IT support are among the outsourced IT trends. As mentioned, they are distinct functions. Still, they have common ground in terms of their service offerings. 
To help inform your outsourcing decision, let us look at common tasks covered by both IT functions.
Software and hardware troubleshooting.

Troubleshooting is the most common outsourced IT task. Software troubleshooting covers applications and operating systems. Meanwhile, hardware troubleshooting covers physical devices such as computers and laptops. Outsourced IT support specialists diagnose and fix both software and hardware issues.

IT installation, maintenance, and upgrades.

Outsourced IT support specialists install and configure new desktop systems and related technologies. They perform routine maintenance to ensure the installed devices are in good working order. In addition, they replace or upgrade hardware and software to improve the functionality and performance of IT resources.

Cloud management.

Cloud computing enables companies to store, process, and manage data and applications remotely. Customer relationship management (CRM) and contact center as a service (CCaaS) systems are examples of cloud-based tools. Desktop and IT support specialists ensure users have access to these systems via the web.

Data management.

This includes four key elements: data recording, organization, storage, and security. Outsourced data managers set up and maintain databases to record business and customer information. Many organizations

outsource data entry services

to guarantee data privacy and protection.

IT monitoring and real-time support.

An IT support team, which includes desktop technicians, conducts monitoring and provides support. They track network and server performance as well as individual devices and applications.

Third-party specialists immediately provide assistance and resolve issues when users encounter technical difficulties.

Network and server management.

Third-party IT support specialists establish and maintain networks and servers. They handle local area networks (LANs) and wide area networks (WANs). Moreover, they install servers, manage applications, and monitor performance. 

Hardware inventory management.

This involves tracking an organization's hardware assets, including computers, laptops, servers, and printers. Outsourced IT support specialists monitor hardware assets and perform audits.

Backup and disaster recovery.

Backup involves creating and maintaining backup copies of systems and data. Meanwhile, disaster recovery entails setting contingency plans for disruptive and unforeseen circumstances. Both tasks help ensure continuous business operations.

Telecommunication system management.

This IT function involves deploying and maintaining a company's telecommunication systems. An outsourced IT provider stays on top of your phone, voicemail, and videoconferencing systems. It provides users with technical help as part of desktop and IT support outsourcing.
Practical Benefits of IT Outsourcing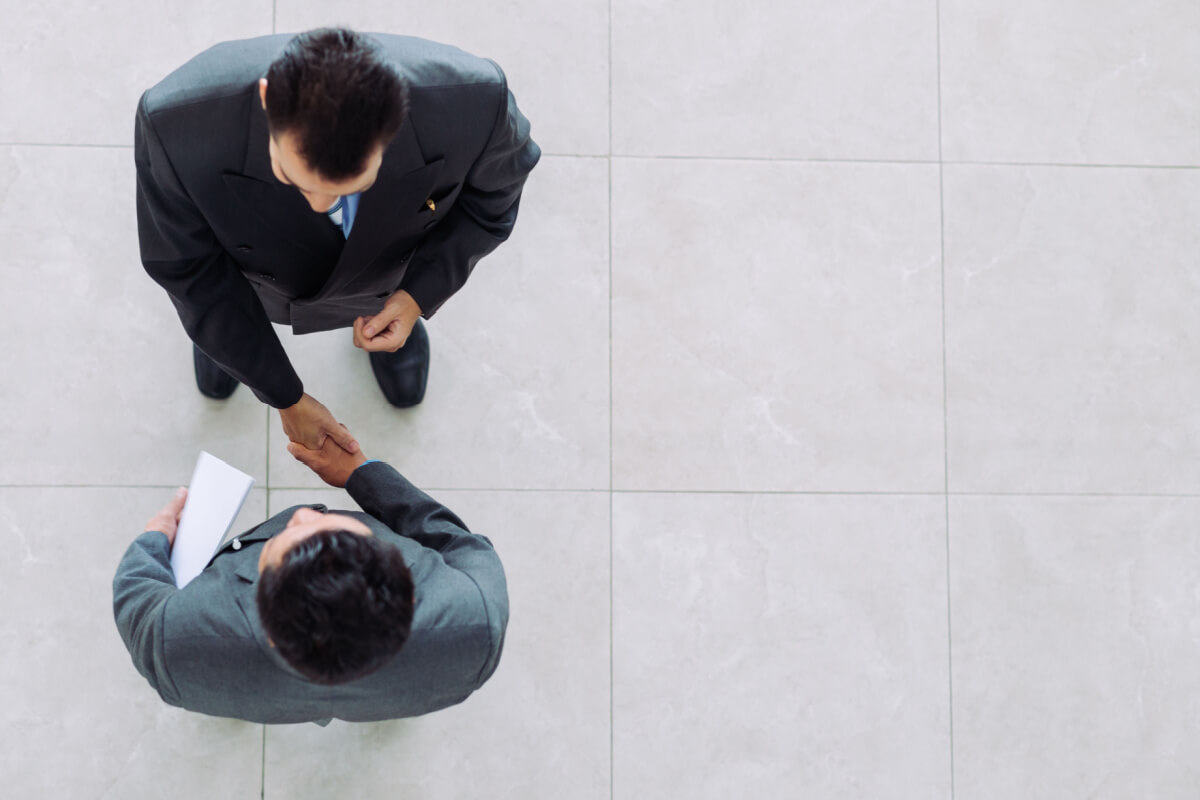 Companies of all sizes greatly benefit from the front- and back-office outsourcing services. That is why the outsourcing sector has grown and expanded over the years. According to Deloitte, 54% of its respondents delegate IT functions to third-party service providers. It is safe to say that ITO is in great demand globally. 
Explore the potential benefits of IT outsourcing below.
More focus on revenue-generating tasks.

Prioritizing core operations gives your high business returns. While desktop and IT support are non-revenue generating tasks, they are integral to business operations. Consider outsourcing to focus more on your revenue-generating tasks without neglecting your IT functions.
Significant cost savings.

You can

save up to 70% of labor costs

through outsourcing. Hiring an IT service provider is more affordable than building an in-house team; you no longer require investing in expert labor, technology, and infrastructure. As a result, you can reduce operating costs significantly through IT outsourcing.
Accessible technical experts.

An IT support provider employs skilled professionals with IT backgrounds, experience, and specializations. IT support outsourcing is beneficial if you lack in-house staff because it easily gives you access to technical expertise and competence.
Updated technological resources.

Companies should keep up with IT trends to increase their competitive advantage. Digital transformation and technological innovation are keys to achieving continued growth. Work with an IT service provider to take advantage of the latest technologies.
Guaranteed business flexibility.

Desktop and IT support outsourcing offer a flexible contract, allowing you to scale your business freely. You can increase your support level if you have a temporary surge in IT demand. Conversely, you can decrease support if you experience a slowdown in the company.
Improved service efficiency.

Many companies

outsource tech solutions

primarily to increase their service efficiency. MSPs employ technical experts and technologies to scale operations. For instance, automation expedites your processes, while IT professionals ensure data accuracy.
Increased business productivity.

IT support outsourcing helps you stay on top of your IT operation. Specifically, desktop support ensures employees' computers are in good condition. As a result, employees can accomplish their tasks efficiently and effectively, increasing productivity.
Guaranteed end-user satisfaction.

A reputable IT service provider consistently meets end users' needs and expectations. Desktop technicians fix computer devices, while IT support specialists resolve technical issues promptly. These contractors provide proactive and personalized support, improving end-user satisfaction.
Enhanced security and data privacy.

IT support outsourcing guarantees network security and data protection. A reliable MSP secures your network to protect your business and customer information. It typically invests in robust technology and establishes protocols to prevent cyberattacks such as phishing, malware, and password attacks.
Full regulatory compliance.

Most IT service providers now ensure full adherence to local, state, and federal regulations. Before signing a contract, they study the laws and policies in their clients' jurisdiction and commit to following them. They aim to ensure complete regulatory compliance to avoid legal and financial consequences.

Scalable growth.

According to Clutch,

nine out of 10 small businesses

planned to outsource business functions in 2022. Nearly 20% of them aim to scale and grow their business. Since IT functions are integral to your business operations, ITO helps your company grow and succeed.

Global competitiveness.

As a business, you want a competitive edge. To achieve this, start optimizing your desktop and IT support with the help of a third party. An MSP streamlines your IT processes using advanced technology and an expert workforce, helping you gain global competitiveness and recognition.
Nine Practical Steps in Starting Your IT Support Outsourcing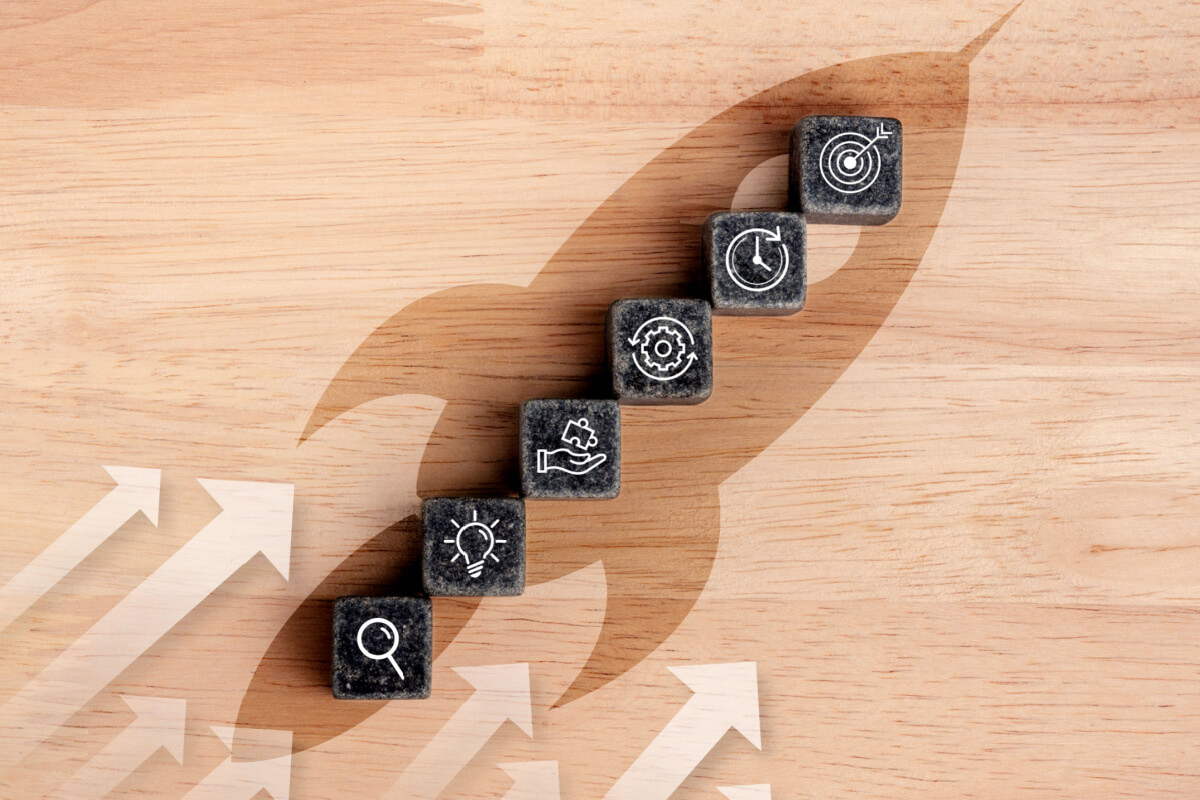 We have learned so much about desktop, and IT support outsourcing. Now, it is time to hire an IT service provider.
But what is an outsourced IT provider? You can hire desktop technicians and IT professionals for break-and-fix solutions when contracting outsourcing firms. You can also entrust IT functions to a provider or delegate your entire IT operation to an MSP.
Regardless, follow the crucial steps below to start your IT outsourcing engagement:
Define your SMART goals.

Start by setting operational objectives for your IT operation. Your objectives must be specific, measurable, achievable, relevant, and time-bound. They should also be aligned with your overall business goals. 

Audit your IT operation.

Before making big decisions, examine your current IT operation. Review and evaluate all processes and tasks to see whether they are in order. This step helps you decide whether to outsource your desktop and IT support.

Define your IT needs.

Once you have decided to outsource IT support, identify the problems end users encounter. List all your IT needs before outsourcing. Do you need technical expertise, up-to-date technologies, or streamlined processes? Are you looking to increase efficiency, boost productivity, or achieve user satisfaction?

Search for IT service providers.

Now you can start looking for an IT partner suited to your business. Search online for prospects or gather recommendations from other professionals.

Consider prospects' credentials, offerings, workforce, technology, resources, and reputation to narrow your options.

Review proposals and select a provider.

Ask worthy prospects for detailed proposals. Review all proposals, compare service offerings, and consider the outsourcing costs. Choose a provider that fits your industry type, business size, operational needs, and budget.

Create a service-level agreement (SLA).

Negotiate with your chosen partner and create an SLA. Outline operational objectives, key metrics, the scope of work, roles and responsibilities, and the consequences of a breach of contract. An SLA documents your terms and protects both parties.

Set up the IT support operation.

After creating an SLA, you can set up your ITO operation. Allow the contracted provider to build your IT support workforce, technology, and infrastructure. Make sure to offer guidance and support at the onset. Afterward, you can implement your IT outsourcing operation.

Track your ITO progress.

IT outsourcing requires constant communication and collaboration. Engage with your agents regularly to monitor their performance and address areas that need improvement. Obtain and review periodic reports to see whether your ITO is running successfully. Review the SLA and key metrics if necessary and guide your contractors. 

Continue to optimize your ITO operation.

Follow best practices to ensure a successful outsourcing project. Some key recommendations include constantly reviewing the SLA, providing contractors with regular training, and investing in the latest technologies. As mentioned, you must also ensure constant coordination and track progress.
The Bottom Line
Desktop and IT support outsourcing is cost-effective ways to improve business performance. They optimize your IT processes by providing access to technical experts and advanced technologies. Thus, they boost your service efficiency, productivity, and profitability.
But before partnering with an IT service provider, ensure you understand desktop, and IT support outsourcing. Consider all the tasks covered by these two functions and decide which to outsource. Choose the IT service provider that best fits your company.
ITO helps your business optimize IT processes and achieve success. That said, Unity Communications offers economical and robust IT outsourcing services. We can help establish your desktop and IT support by tapping into experts and implementing new technology. Schedule a consultation with us to know how we can help.