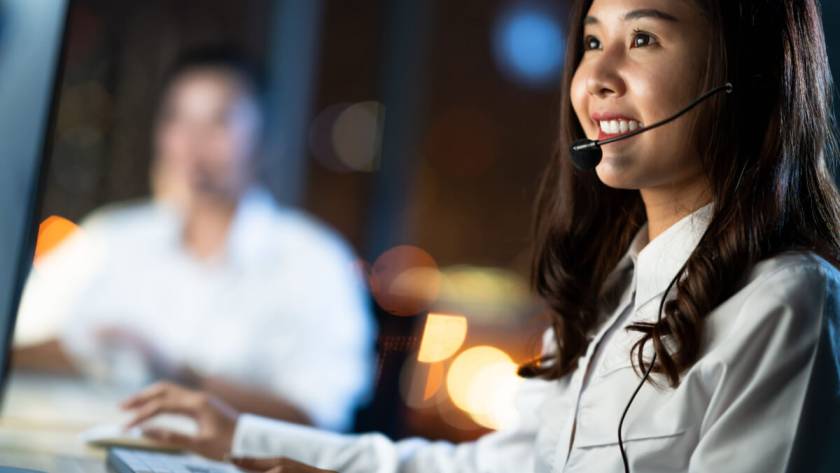 Written by Allie Delos Santos
Business process outsourcing (BPO) is a hot topic today, and for a good reason. Outsourcing is one of the leading strategies businesses use to guarantee success and scale faster. 
However, business owners often have questions about it, such as: 
What is a business process outsourcing service?

What is the best business process outsourcing strategy for my company?

How do I find a good provider?

What's the best way to manage my outside team?

How can I identify tasks to outsource?
This article addresses all these questions and more. In the end, you'll know what business process outsourcing is, how it can help you, and how you can manage it properly.
What Is Business Process Outsourcing?
Business process outsourcing (BPO) is the process of delegating one or more non-core functions to a third-party provider. The service provider manages and administers the selected activities based on measurable and predefined performance indicators. 
BPO offerings fall under two categories: 
Horizontal offerings

involve role-focused outsourcing where the vendor specializes in managing specific functions leveraged across specific industries.

Vertical offerings

provide several functional services that require specific industry process knowledge. Financial services, retail, healthcare, and manufacturing are vertical BPO domains.
Businesses use BPO practices in these two primary areas of operations:
The

front office

involves managing customer-facing activities. The

BPO company

manages customer service, technical support, marketing, and sales activities. 

The

back office

manages back-end processes such as IT services, accounting, human resources, quality assurance, regulatory compliance, and payment processing. The external provider makes sure that all processes run smoothly. An example of this is

outsourcing finance

and accounting services.
The History of Business Process Outsourcing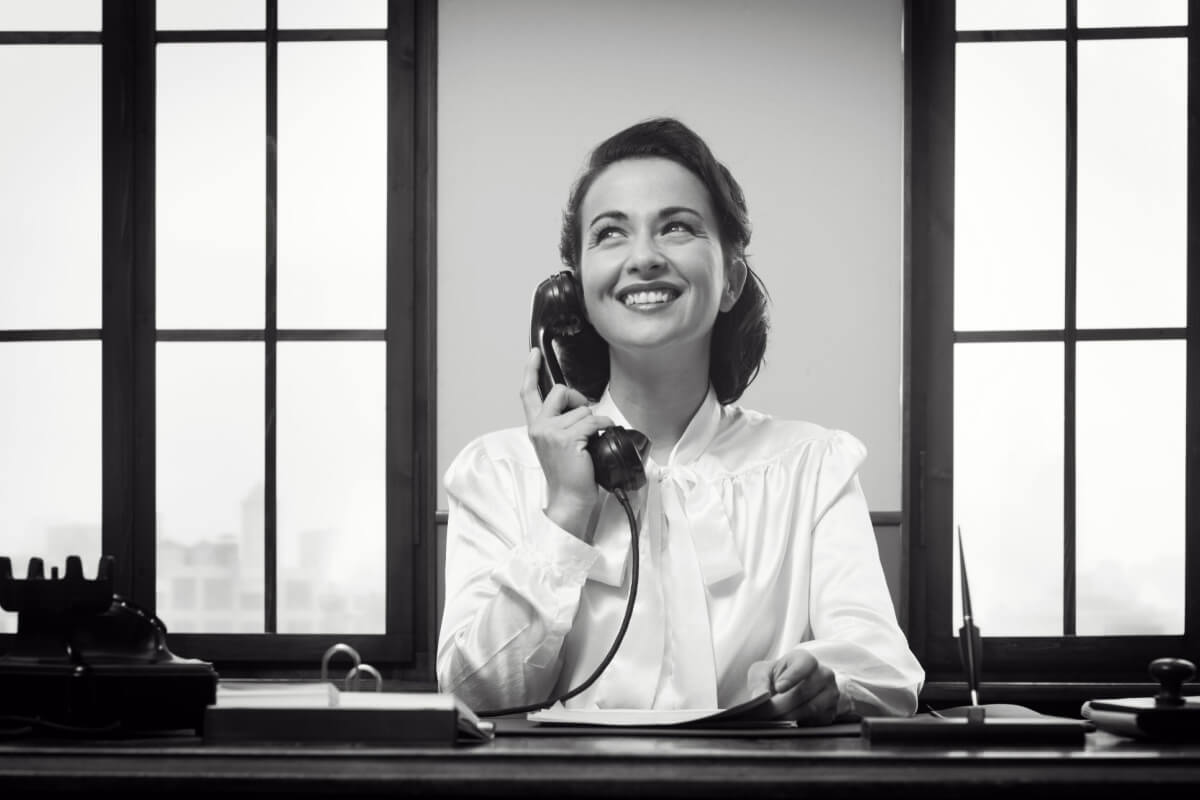 Many people believe that business process outsourcing emerged at the same time call centers did. However, its first use was for manufacturing. The business processes that companies outsourced then included large segments of their supply chain, often involving production, raw materials, and disbursement of goods.
Before The Coca-Cola Company had become a global brand, it started in the U.S. in the 1880s, slowly rising in popularity. After about three decades, Coca-Cola decided to outsource.
In 1921, the company partnered with a local business in the Philippines, establishing its first-ever international bottler. A series of positive business process outsourcing results emerged. With Coca-Cola outsourcing its manufacturing to the Philippines, it saved costs and garnered a strong presence around the Asia Pacific region.
Early Stages of Business Process Outsourcing
Subcontracting call center services to foreign providers predominantly started in the 1990s, when companies in the United States hired vendors from countries such as the Philippines and India to save on labor costs.
However, unknown to many, BPO was widely used for data entry tasks back in the 1980s. BPO companies provided outsourced data entry for microfilming companies, law firms, and other conglomerates as early as 1988 to reduce costs.
Fast forward to the late 1990s up to the early 2000s. The internet was not quite what it is now, but it allowed BPO to transform into what we have come to know. Still focused on maintaining cost-efficiency, more businesses started handing over nonessential functions to offshore BPO companies.
The number of back-office support providers and call centers increased, resulting in greater flexibility among companies that outsourced, enabling their in-house employees to concentrate on core processes.
How the Internet Changed Business Process Outsourcing
The internet became a game-changer for BPO, just as it did with many other industries. It widened the possibilities for BPO, allowing companies to outsource functions such as accounting, accounts payable (AP) processing, IT services, mailroom, and other processes vital to daily operations.
The internet dates back to 1983, but the transformation of companies and organizational capabilities, processes, and activities from analog to digital started in the 1990s. At that point, communication and information moved from physical documents to digital formats.
From microfilm to floppy disks and CDs to cloud servers, the internet significantly changed how businesses extract, process, keep, and share data. Since then, businesses have gained a competitive advantage, improving customer care and reducing costs by handing over non-essential processes.
How Companies Use BPO Today
Today, businesses of all sizes automate and outsource different processes across various departments, from front-facing customer support to back-end operations. BPO makes running a company easier, increasing quality assurance, streamlining compliance efforts, helping mitigate risk, and reducing operating costs and storage.
Now, almost 60% of businesses outsource to save on costs.
For instance, companies can use data entry outsourcing services to save more money, meet tight turnaround times, ensure privacy, and reduce risk. The BPO provider oversees critical transactional data extractions, digitization, processing, and storage.
A study on accounts payable firms discovered that best-in-class (BIC) companies spend only $2.87 on invoice processing. Meanwhile, their competitors spend $15.38 on average. To even out this massive discrepancy, finance firms outsource accounts payable processing to expedite evaluation and approval from three to five days to one to two days.
The Future of Business Process Outsourcing
Beyond automating tasks, BPO will include highly technical processes in the future. One potential area of growth is knowledge process outsourcing (KPO). It is a subset of BPO that requires expertise in areas such as banking, healthcare, and digital marketing.
Experts believe that the market growth momentum of BPO can accelerate even more. Technavio, a global market research firm, states that the benefits of business process outsourcing services will drive market growth further. BPO has an expected compound annual growth rate (CAGR) of more than 4% between 2020 and 2025, its market share reaching over $39 billion.
Today's Most Commonly Outsourced Services

Now that you know what business process outsourcing is, it's time to look at the most commonly outsourced services.
Outsourcing accounting and finance is a good solution for many small to medium enterprises. If you don't have enough experience managing finance, it can take a while to get up to speed or hire the right person for the position. Alternatively, you can outsource accounting to experts, giving you the freedom to concentrate on more pressing business matters.
The quality of your customer service directly impacts sales. One unsatisfied customer might lead to losing multiple business transactions. You can eliminate this pressure by outsourcing the function to a call center. You gain better customer service and save money by outsourcing to BPOs with low labor costs.
Information technology takes up a considerable portion of the BPO industry. It is not surprising given the cybersecurity threats and security risks prevalent in the digital realm. With IT outsourcing, you receive robust privacy and security infrastructure that experts design and maintain.
Maintaining an in-house HR department can be expensive. If you want to have the best talent working with your company, the first order of business is to have the best recruiters on your team. Luckily, outsourced HR provides an affordable but efficient solution with the full spectrum of services from recruitment and training to payroll and benefits administration.
Marketing is another business process that needs specialized knowledge and skills. A professional marketing team can approach your strategies appropriately, giving you unbiased advice. However, you can be an active participant in the process since your marketing team will ask for your approval before pursuing a plan.
You can't neglect shipping and logistics management because it can jeopardize the reliability of your delivery schedule, leading to poor customer experience and, ultimately, decreased sales. Outsourcing logistics to a reliable provider ensures the safe transport of your goods from the manufacturing or storage facility to your client's doorstep.
Reasons Companies Use Business Process Outsourcing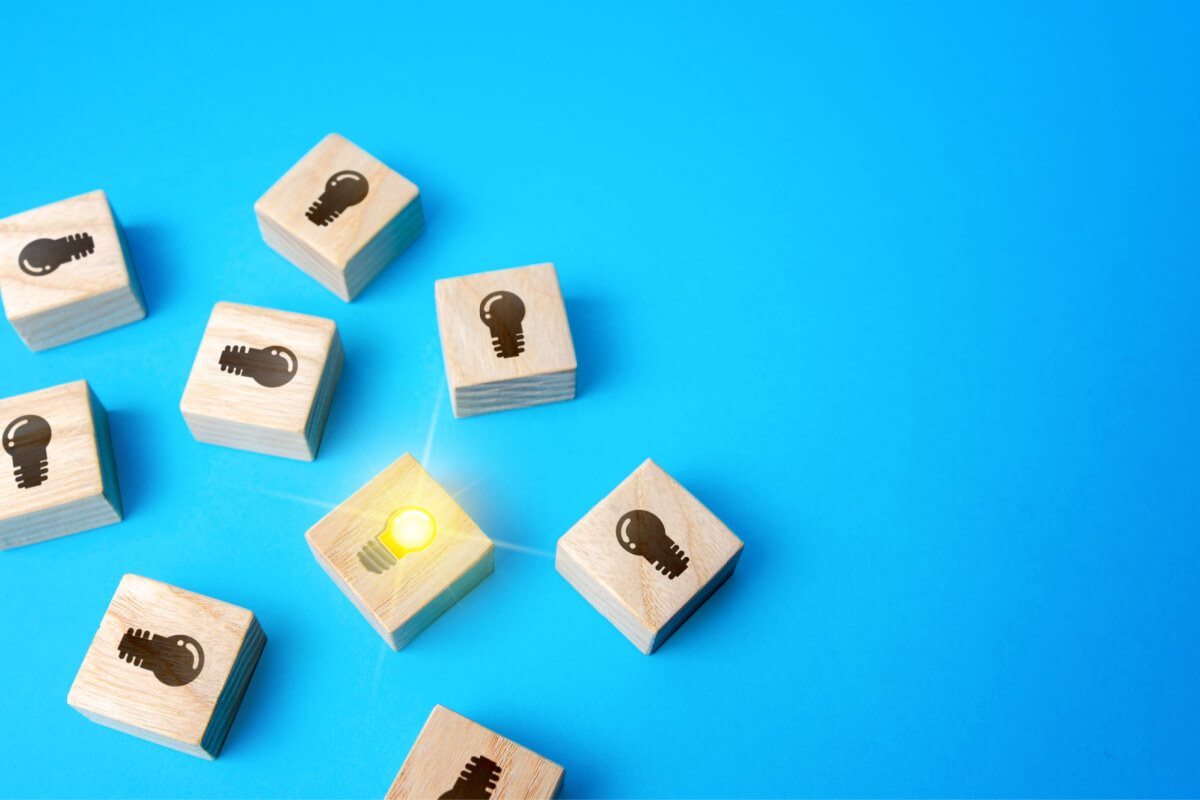 With outsourcing, companies can increase their operational efficiency, reduce bottom-line expenses, distribute accountability, and gain access to growth opportunities. These benefits are more than empty proclamations spread by BPO agencies but declarations worthy of serious consideration and supported by data.
In 2020, 70% of businesses will use outsourcing for cost reduction. It's safe to say that outsourcing is prevalent, especially in the IT industry, where 94% of businesses outsource at least one area of operations.
Consider the popularity of contact centers in the Philippines, where outsourcing is responsible for at least 10% of the country's economy. BPO continues to expand as an industry, implying companies' continued and growing trust in the service.
How Business Process Outsourcing Works for a Company
The decision to outsource depends on the size, age, type of organization, economic conditions, and market forces. For instance, a startup can use BPO since it doesn't have the internal resources to manage back-office functions. Conversely, a large enterprise can outsource after learning that a third-party vendor can do the task better and cheaper.
Management experts advise companies to identify functions they can outsource and see whether the decision makes financial sense. If so, the hiring company must carefully select the right vendor for the work.
Many companies don't know that BPO needs a significant amount of change management. Moving to a third-party service provider affects existing workflows, established processes, and staff. 
Here are some considerations for outsourcing business processes:
The shift to a BPO firm affects the hiring company's finances, including shifting costs, reporting requirements, and corporate taxes.

Hiring companies must invest in new technologies to allow better workflows and collaboration with the BPO company. The cost and extent of investment depend on the maturity of the infrastructure in place and the scope of processes being outsourced.

The outsourcing process begins with executives identifying the function of outsourcing as a

growing business strategy

to improve performance, redirect resources, save money, and gain flexibility.

Leaders must identify whether one BPO provider should manage all outsourced functions or if hiring multiple firms for different tasks makes the most sense. For instance, a company can outsource all HR functions to one provider or hire one firm for benefits administration and another for payroll.

The hiring company can use a list of non-negotiable demands and a detailed scope of outsourced work to draft a request for proposal (RFP). An RFP determines whether the BPO agency can manage all required tasks and meet requirements at specific costs and with specific value add-ons.

Determine the appropriate type of contract to sign with a provider. Outsourcing agreements can be fixed, can set an upfront price for specified services, or can be time- and materials-based, wherein you pay for the production time and materials used.

The hiring company and the BPO provider need to draft service-level agreements explaining the metrics for determining success and the required quality.
If you want to know more about outsourcing, check out this BPO learning center with learning materials from subject matter experts. 
Things to Do When Selecting a BPO Partner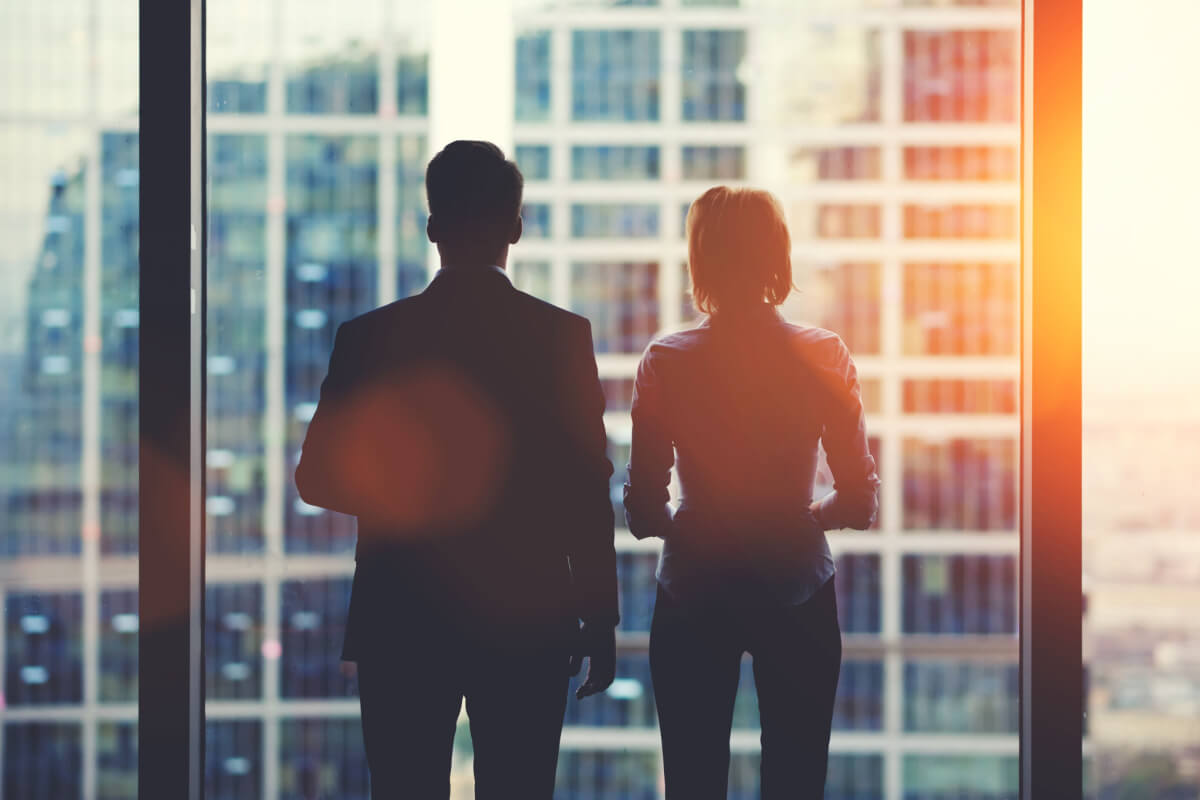 Most hiring companies use BPO for long-term planning. So they must pick a good service provider to ensure success.
Outsourcing business processes require vetting, hiring, and onboarding. Here are some things to do when choosing an outsourcing firm: 
Research and interview multiple providers.

Make a list of your primary needs, such as time difference, language, and capabilities, and use this as your benchmark when researching for providers.

Do your due diligence.

Look for reviews online. Check forums and look for employees' comments to learn more about how the provider operates.

Check service-level agreements.

Make sure to set KPIs and goals such as case time, call wait time, and work deadlines for critical activities. Additionally, you and your provider should agree on tracking the quality of work and time.

Conduct a security audit before onboarding.

This is to ensure that the provider will not get unauthorized access to private company data and that your customers' data will be safe.

Perform a comprehensive legal review.

Ask your legal team to review all pertinent laws and documents in your home country and the provider's location.

Assign a specific staff member to oversee the partnership.

Designate a primary point of contact to manage and liaise with your service provider.

Create a project team.

Treat collaborating with a BPO company as a project, designating employees to perform tasks such as creating reports, providing day-to-day oversight, and making accurate training documentation.

Deploy software.

Use monitoring and time-tracking software to organize tasks, ensure productivity, share files, and keep track of productive hours.
What You Need to Maintain a BPO Agreement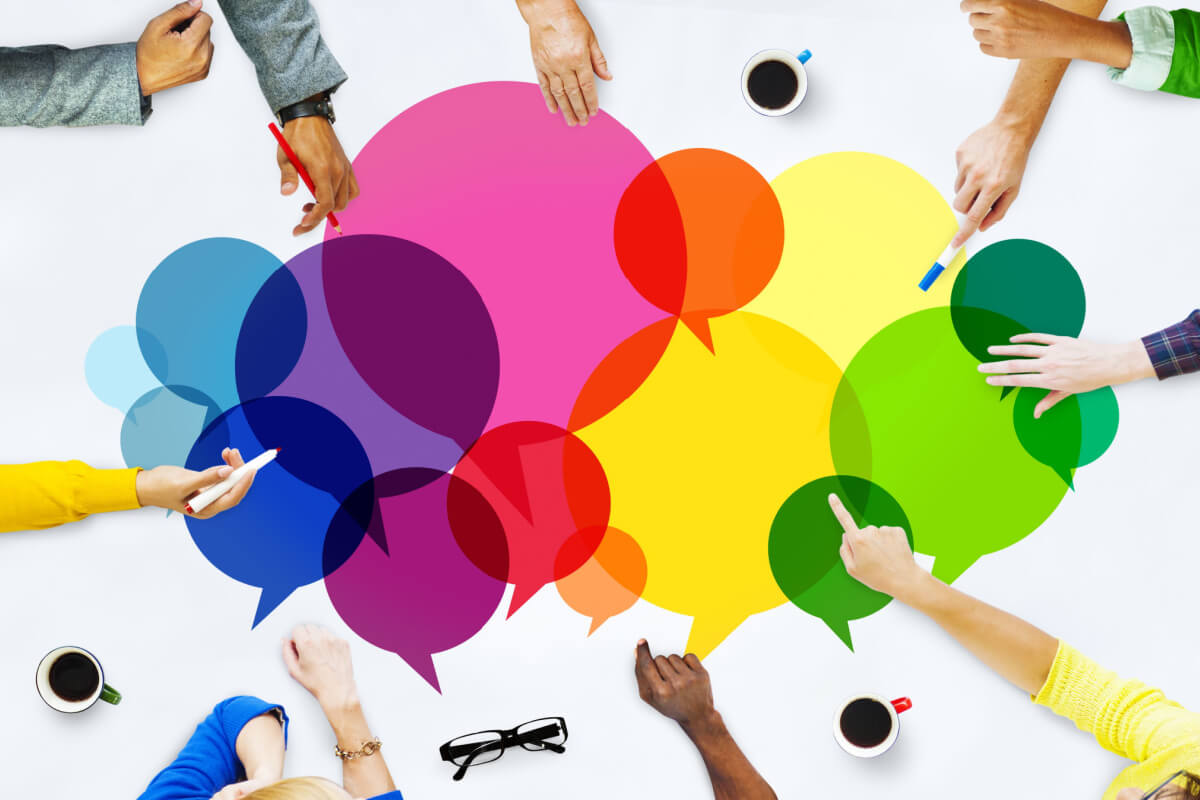 BPO requires continuous work. Selecting the best BPO firm is only the first step. You need to manage and collaborate with the service provider well to reap the full benefits.
The truth is that without good management, BPO has a limited impact on your organization. Worse, it might cost you more money and decrease employee productivity and performance. 
Here are some things you need to manage your BPO team effectively:
Communication
Communication makes or breaks your business process. You must establish clear communication channels, points of contact, and expectations. You should not miss your vendor's messages just because you haven't agreed on the channel to use. 
Have a primary communication channel that will serve as your one source of back-and-forth communication.
Clear Policies and Instructions
The clearer the brief, the easier it is to understand, and the better the outcome will be. So it pays to create comprehensive policies and instructions for your service provider.
Your instructions should offer a step-by-step guide for accomplishing the task you want the provider to complete. Include all details for the awareness of the third party.
Trust
Transferring responsibilities to third parties can be quite scary, especially at first. Will they use the right procedures? Can they be trusted with your information?
Although initially feeling this way is normal, having processes and systems that foster trust is important. If you can't trust your provider, you'll end up micromanaging them, which defeats the purpose of hiring them in the first place.
Trust is built on strong contractual agreements, standard operating procedures, and ongoing feedback. With all these in place, you will see better results, and trust will develop over time.
Management Tools
Your BPO provider most likely has its own productivity monitoring tool, but this shouldn't stop you from using your own for an extra layer of oversight.
Good management software allows you to control, improve data security, and ensure production. With an effective monitoring tool to manage your outsourced team, you can answer questions such as:
What is the best way to track business process outsourcing projects?

How do I ensure agent productivity?

How can I keep track of hours worked?
In addition to that, productivity software enables you to see points of improvement in your BPO provider's performance and share this information with them.
The Bottom Line
What is amazing about business process outsourcing is its many advantages. In addition to workload reduction, access to a bigger and global talent pool, increased company capacity, and cost savings, BPO can enhance performance and improve the quality of work.
The hyper-specialization of BPO companies allows them to deliver higher-quality work, whether it be web development, customer service, or data entry. Excellent work gets done faster when workers focus on a single task at a time.