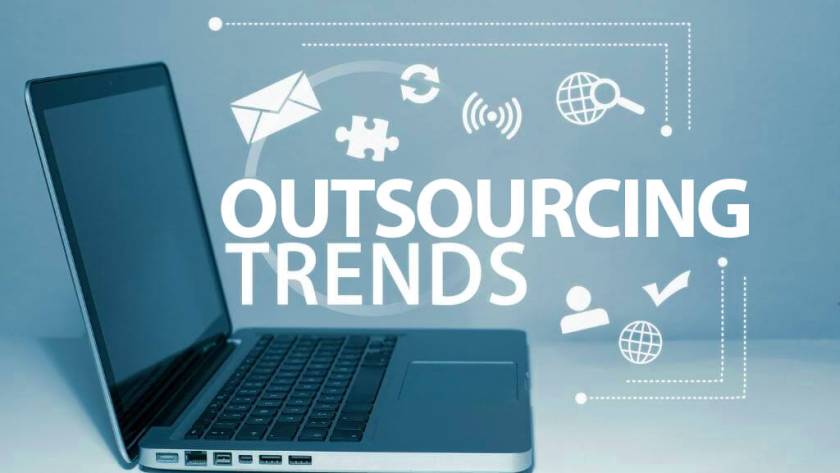 As globalization moves to the forefront of business strategy, it is no surprise that many companies feel compelled to expand. This expansion is often linked to BPO or business process outsourcing for tedious or money-sucking business processes.
However, the entire industry is full of perceptions about what BPO entails. A positive perception usually leads to the conclusion of cost-effectiveness. However, the negative counterpart is usually wrapped up in the idea of low-quality work or communication struggles.
Angst for offshore outsourcings is rooted in many different perceptions, naturally. But the actual results you can achieve with BPO are far from obscure and lie in data rather than opinion.
We'll compare common beliefs about outsourcing to actual market data and trends within the industry.
2021 BPO Market Trends
To put things into a broad perspective, we must first consider the viability of the industry. If outsourcing is becoming such a big deal, there must be something special about it, right?
Business process outsourcing (BPO) is a multi-billion-dollar industry, thanks to a shift in work culture and the need for workplace adaptation. To put an actual number on it, the global BPO market size was about $232 billion in 2020.
That number is expected to grow tremendously from 2021 and beyond. We are not even taking into account figures from freelancing platforms like Fiverr or Upwork that rely on independent contractors.
Outsourcing Growth Rate Is Increasing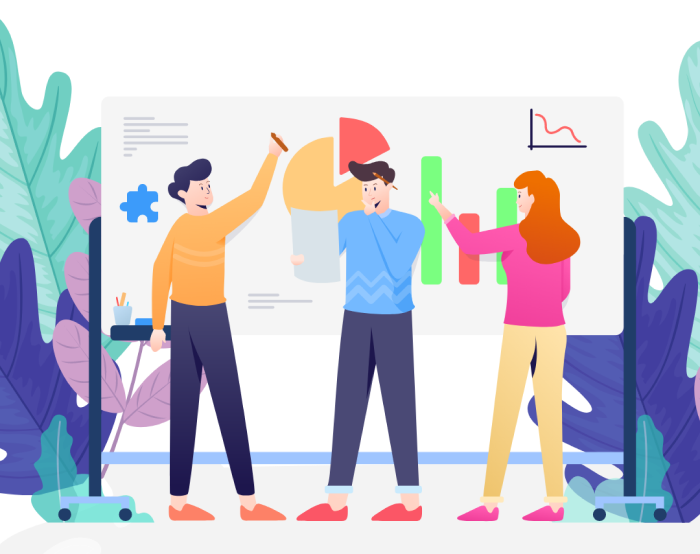 Regardless of perceptions about outsourcing, data doesn't lie. As a benchmark comparison, the market size for BPO achieved an annual growth rate of 4.4% from 2012-to 2016. That percentage is now at around 8.5% for 2021-2028.
USA companies outsource around 3000,000 jobs within a year, and 36% of the American workforce considers themselves part of the gig economy- freelancers, contractors, and the like. It is even estimated that the total market value (globally) of IT outsourcing will be worth $397.6 billion.
Current Outsourcing Trends
According to this 2020 survey published by Deloitte, the outsourcing industry is experiencing four key trends right now. It is no doubt that COVID-19 influenced these trends due to waves of business closure and the need to keep costs low and minimize risk without sacrificing value. They said it, and we agree wholeheartedly.
1. Cost Reduction Is King
Their survey showed that a large majority of companies were prioritizing cost reduction in 2020. There are many benefits to keeping your business expenses low, so we don't have to elaborate. According to Deloitte, they state that this trend will only gain traction in the future as we navigate a post-pandemic world.
Overall, this is a legitimate point as reducing costs is already such a critical factor in sustaining business operations.
2. Underpowered Supplier Management
This is quite an interesting find. Companies seem to be putting complete faith in service providers to lead their innovation goals. However, third-party suppliers can have quite a complex ecosystem. There are many changing dynamics, particularly when faced with strains on an organization's supply chain.
Businesses must invest in their supply chain management capabilities, building them stronger to manage any new circumstances and achieve max value.
3. Cloud and RPA Are "Table Stakes"
Technology is always at the forefront. If you do not keep up with tech advancements, then your core processes will likely fall behind eventually. So, it is not surprising that cloud services and robotic process automation (RPA) are trending in today's outsourcing strategies.
According to Deloitte, cloud and RPA are table stakes for transformation. That means it is almost a given that any organization will be using this tech to evolve their business.
4. Agility Is Vital
Another trend in BPO is agility. There is this inner call for business owners to be agile. Life is never certain. Markets can change ahead, or we can be hit with another pandemic. You name it. If 2020 taught us anything, it is that we must be prepared to change quickly. Service providers are rethinking how they operate while remaining effective.
Geography has become less of a concern compared to speed, flexibility, quality, and cost. Outsourcing has become such a trend because it fits the agile strategy- not location-specific and built to pivot along with your business.
Common Offshore Outsourcing Perceptions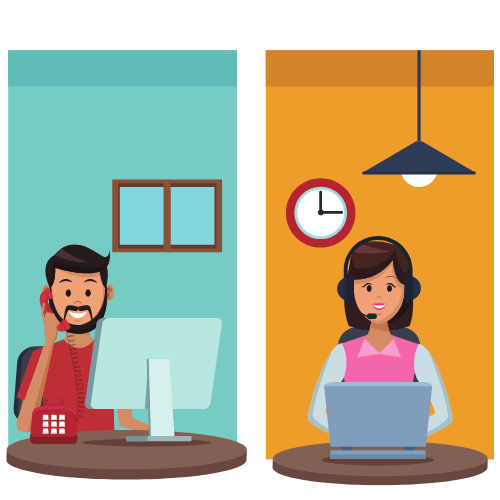 So, if the industry is booming and is currently valued at billions of dollars, what's the deal? Why do such negative perspectives surrounding the offshore movement exist?
Perhaps the answer to that question lies in stereotypes rather than first-hand experience. Or on the other hand, one bad partnership with the wrong outsourcing company (or individual) can taint a perspective forever.
However, for every negative attitude, there is a positive counterargument to go along with it. We believe it is always imperative to view both sides of the equation.
Killing American Jobs? — It's the opposite. 
Ah, yes, the age-old adage that outsourcing is "taking our jobs" away from us. When you look at the number of jobs sent overseas each year, you might feel that way initially. One publication by the Journal of International Consumer Marketing found that two reasons for a negative attitude towards offshore labor are economic threats and consumer ethnocentrism.
*Ethnocentrism- the belief that one's own way of life is correct; one's own culture is the correct way to live.
But contrary to popular belief, outsourcing is not killing off American jobs. Outsourcing actually helps companies grow by allowing their employees to work on more meaningful tasks. Perhaps the solution to this viewpoint is to simply create more meaningful jobs that leave Americans feeling happier and fulfilled.
Low Data Security
An exciting study by Sage Journals published that one concern many Americans have is over security. Security concern involves data privacy and safety, along with intellectual property concerns. Ask any business owner, and they will tell you that confidentiality and data safety is crucial. It is an especially important factor when considering who to use for outsourcing.
It's fascinating because this same fear of data breaching is what prevents a firm from choosing to outsource. It's not that the data breach has actually happened but that it may happen. This is a very valid concern, but are data breaches foreign on US grounds? We think not.
Poor Communication
There is a common perspective that working with someone overseas means poor, little, or no communication whatsoever.
And, honestly, this can be a reality for many individuals who choose to work with service providers that lack a firm grasp of their Native language. Some people have a certain hardship with communicating virtually with someone who speaks an entirely different language, which is understandable.
With that said, it is not impossible to complete entry-level tasks with a minimal communication barrier. Understanding how to communicate takes time, but for some, it can be too frustrating even to consider dipping into an overseas talent pool.
Lowering their #1 Expense – Payroll
On a more positive note, a common perspective about hiring overseas (and outsourcing in general) is cost savings. About 59% of companies will use BPO to reduce their expenses. That's quite a staggering percentage and the primary reason why US-based companies will outsource in the first place.
Delegating certain activities to outside help means…
Paying lower wages

Saving on infrastructure costs

Not having to spend money on training or recruiting

Being able to refocus your budget on high-level tasks
We pose an interesting question to this perspective: why should outsourcing be cheaper? It's no doubt there is an obvious difference in price between the West and East, but why? We don't have an answer here, but it's a curious thought to probe at.
Flexibility Does (Not) Exist
While many people may believe outsourcing to be inflexible due to physical distance, it's anything but. In fact, BPO might be more flexible and appealing to an agile strategy compared to having an in-house team.
When you are working remotely, there is this air of freedom that feels unrestricted by the walls of a building. You can meet anywhere, anytime, right from your laptop.
On the flip side of that perspective, some individuals may feel that lack of face-to-face interaction is less flexible. Or maybe the perception of no flexibility lies in more than just distance.
BPO Breeds Scalability
In simple terms, scalability refers to a process's ability to be bumped up or down depending on demand. This positive perspective on BPO is proven by the economies of scale. BPO service providers can offer a level of scalability which normally cannot be achieved via internal resources.
When a company has a high level of motivation to scale a business process, this will ultimately lead to higher utilization of outsourcing. Rightfully so. Why invest time and resources to scale up a process yourself when you can hire a service provider to do it on-demand using their own resources?
Does Outsourcing Live Up to the Hype?
Well, that's a bit of a loaded question. There is definitely real data and tangible results that back up the validity of outsourcing one's business processes. However, multiple factors are at play, and it depends on how you personally handle BPO.
When you enter the outsourcing arena fully prepared with your goals, needs, and expectations outlined in red, you'll achieve a much better experience. If you want process outsourcing to live up to the hype, you must treat it like any other strategic decision.
Our Final Conclusion
Outsourcing- whether as a long-term business strategy or a short-term solution- is part of the future. When dealing with a global workforce, one must carefully consider the best outsourcing company to partner with to achieve one's goals.
The benefits of BPO can open doors of opportunity and create a flexible workplace culture. So, we foresee the industry growing according to its economic projections and contributing to the future of a gig economy.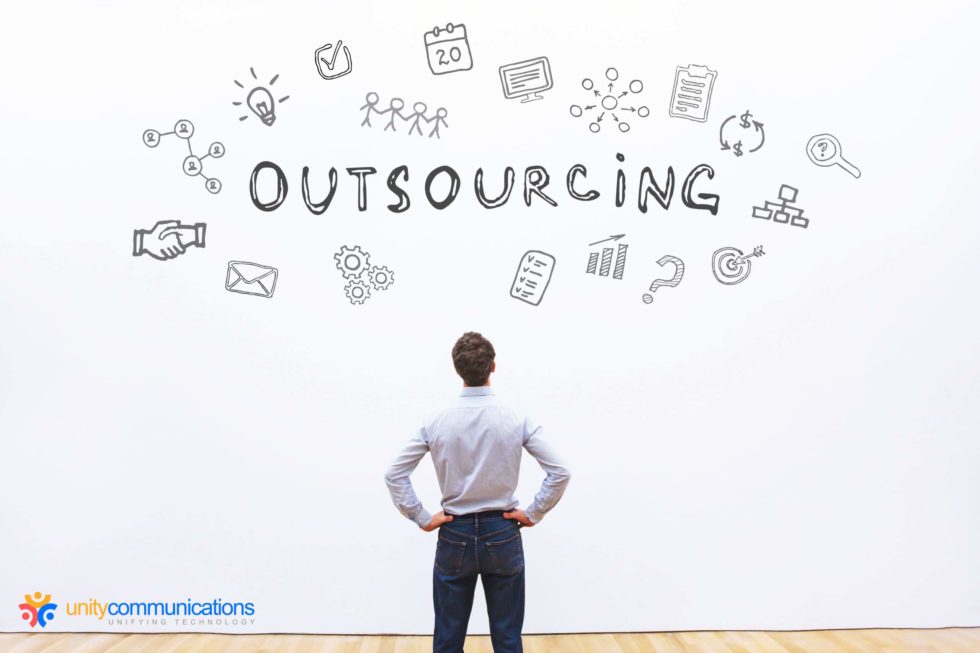 Unity Communications- Your Award-Winning BPO Company
US-based companies are fantastic at R&D, creative endeavors, product development, sales, and other professional crafts. But when it comes to repetitive, entry-level, and detailed tasks, sometimes it is better to outsource the work to keep wages and job satisfaction high.
Unity Communications was awarded by Clutch as a Top Voice Service Company in 2021. If you want to get a taste of high-quality outsourcing and how it can benefit your company, take a look at our website and schedule a meeting to get started. Our award-winning call center is only the tip of the iceberg. Let's dive deeper.