Written by Allie Delos Santos
Business process outsourcing (BPO) lets organizations delegate their processes to an external provider. This is a strategic move for companies wanting to scale or reduce costs.
As a result, most C-level executives consider outsourcing a viable business solution. Many, however, fail to anticipate the benefits and risks they will encounter during the engagement.
If you are wondering how outsourcing works and why it is a popular business strategy, keep reading to find out.
What Is BPO?

Business process outsourcing (BPO) involves delegating one or more functions to an external service provider that operates, performs, and administers certain roles based on established and measurable performance metrics.
Outsourcing services can be categorized as horizontal or vertical: 
Horizontal offerings

include services that can be leveraged across different industries.

Vertical offerings

refer to business functions that require process knowledge of specific industry verticals.
Companies partner with a BPO company for two main areas of operations:
Back-office operations

include

information technology

(IT)

services,

payment processing

, quality assurance, and more.

Front-office operations

include

call center

services, customer relations, sales, marketing, and grievance redressal.
Some companies outsource an entire department, such as human resources (HR), to one external provider. Others outsource only one specific process within a functional area, such as payroll processing, and retain an in-house team to oversee the remaining processes.
Over the years, the outsourcing industry grew and offered clients a wider range of services. Commonly outsourced functions include the following:
Customer support

Administration

IT services and management

Accounting and payroll

Marketing

Sales

Manufacturing

Fulfillment and shipping

Research
According to Deloitte's 2021 report, IT, payroll, and finance are the most commonly outsourced functions. Other companies outsource strategic processes, such as data analytics and data mining, which are essential to maintaining a competitive advantage in a highly digital economy.
How BPO Works
Now that you know what BPO is, we will discuss how it works. BPO can be categorized in the following ways, according to the service provider's location:
Onshore outsourcing

means the vendor operates in your business' home country or region.

Nearshore outsourcing

indicates that the service provider is from a

neighboring country

on the same continent.

Offshore outsourcing

occurs when the third party is in another, more distant country with different time zones.
Outsourcing clients go through a rigorous process of identifying the best vendor for the job and offloading functions from an internal team to an external one. 
The process involves significant change management because the shift affects existing business functions, workflow, and staff. The move also affects the client company's finances in terms of outsourcing costs, reporting needs, and corporate taxes.
The client company must also invest in new technology to facilitate the BPO vendor's smooth workflow. The cost and extent of this technology depend on the outsourced work and the infrastructure available to both parties. 
Typically, the outsourcing process starts with the following:
Identifying specific business operations to outsource to gain flexibility, save money, redirect resources, and improve performance

Considering whether to let one vendor handle all outsourced work or contract multiple service providers for different tasks
These considerations lead to a detailed scope of work and several requirements. The client company uses the scope of work to draft a request for proposal (RFP). The RFP determines whether the vendor can meet the client's requirements at a specified price and offer added-value services.
Why Is BPO a Growing Business Strategy?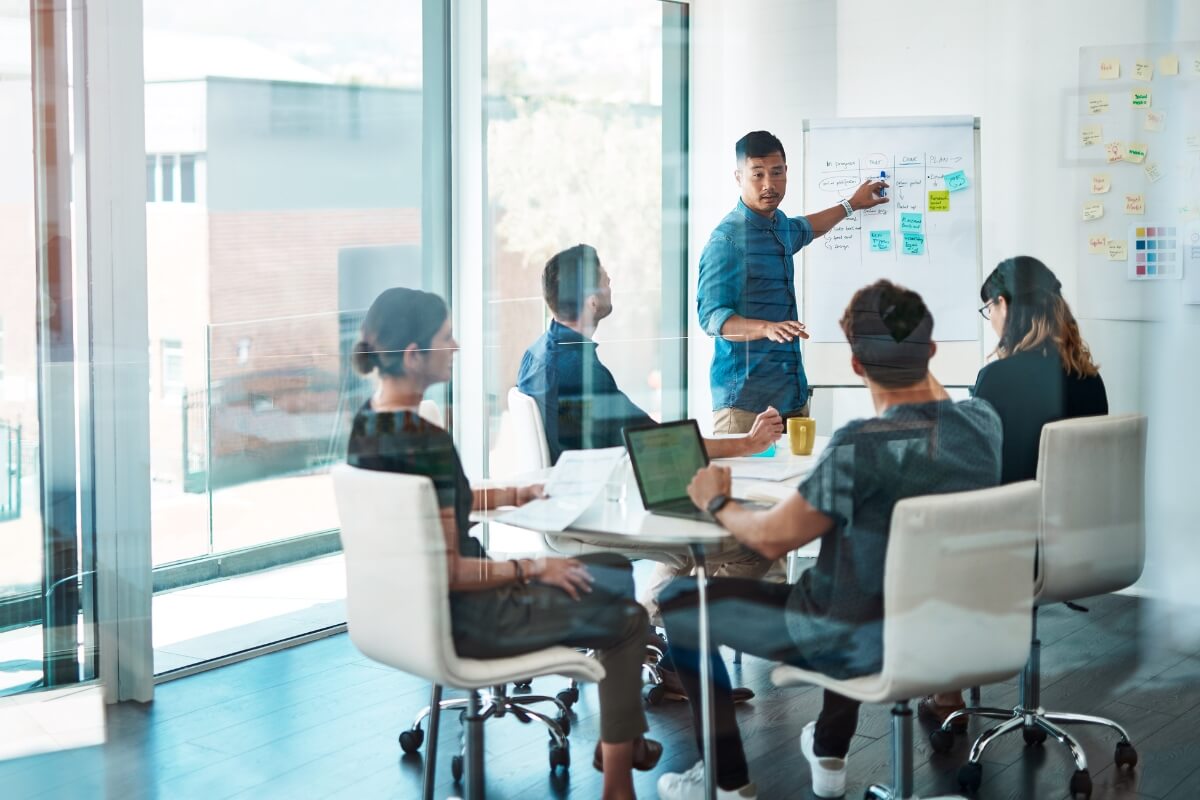 The widespread adoption of BPO can be attributed to businesses' need for cost containment, agility, and connectivity. Here are reasons outsourcing continues to be a rising business strategy:
Improved Agility
Businesses of all sizes operate in a global environment, making agility a top priority. Customers can access business rivals with just a few clicks, so a brand must be agile to its target audience's changing expectations and rise above the competition.
Engaging an external service provider makes it easier for companies to respond to changing market needs.
Better Cost-containment
The surge in domestic employees' wages drives businesses to outsource services. Fewer geographical and logistical barriers help reduce the cost of outsourced business functions. Outsourcing also reduces the overhead of maintaining office equipment, space, and staff, resulting in greater cost savings.
Regardless, companies must perform a cost-benefit analysis of outsourcing before pursuing the venture.
Stronger Connectivity
The implications of rapid technological integration and advancement are evident in how businesses fulfill service obligations. The almost universal availability of cloud-based data makes outsourced solutions more accessible worldwide.
Altogether, these drivers fuel the acquisition of managerial- and executive-level BPO services, including e-commerce front-end and fulfillment, information and data technology, sales leadership and management, and financial operations.
Growing Demand for Nearshore and Offshore BPO 
Although the BPO industry was once the domain of one-off projects and entry-level work, outsourcing continues to evolve. Outsourced call centers, data entry, and payroll solutions are known as budget-friendly management alternatives. However, large-scale business operations have extended the outsourcing landscape to more senior positions.
In addition, nearshore and offshore BPO are in demand due to the rising costs and wage inflation in the U.S. Companies are embracing the cost-effective access to talent these services provide.
Nearshore regions include the Caribbean and Latin America, while offshore areas include the Philippines, India, and China. Many nearshore markets are unsaturated and capable of delivering high performance. Meanwhile, English-proficient offshore destinations such as the Philippines remain the de facto hub for English-based outsourced services.
Four Trends in the BPO Industry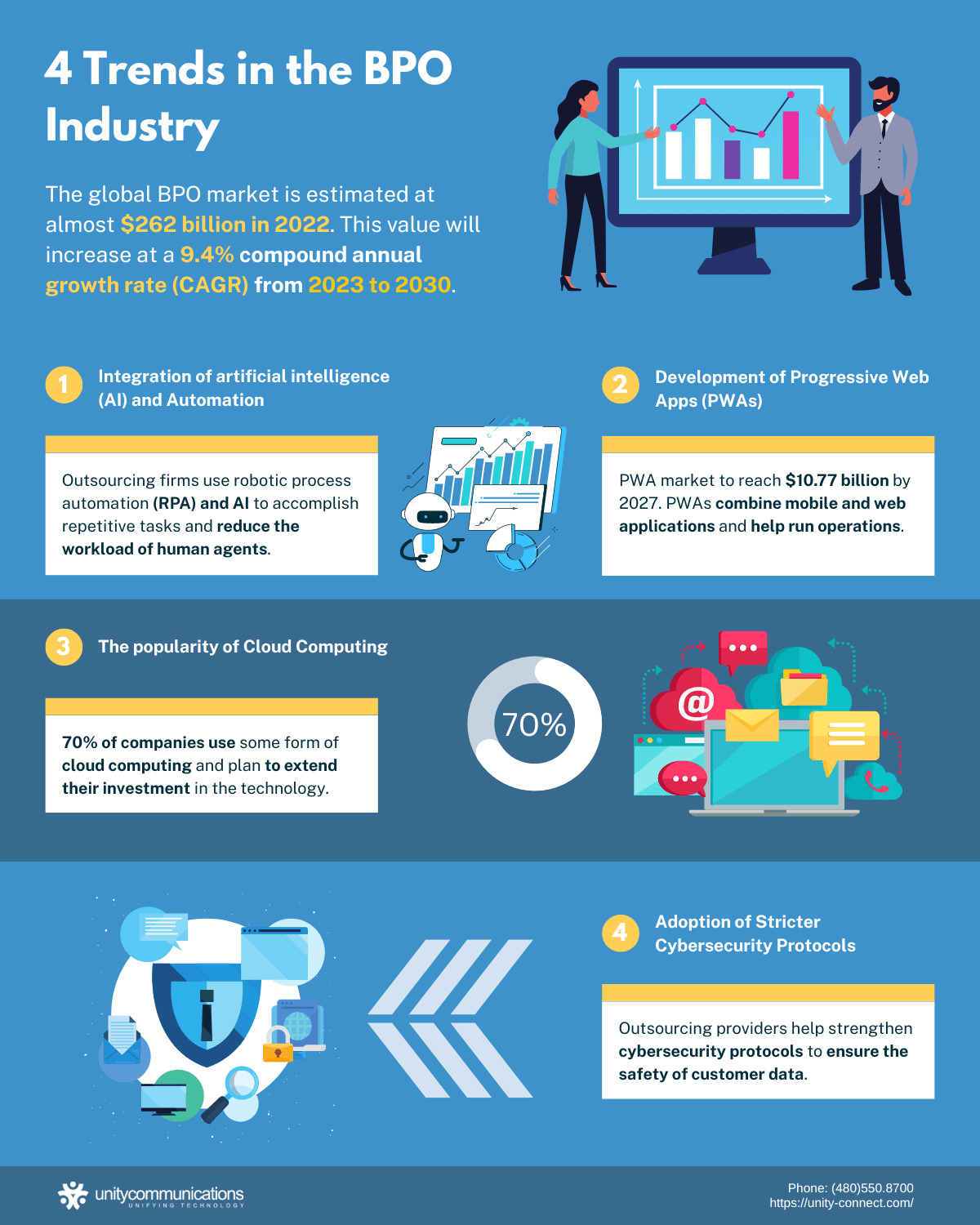 The global BPO market had an estimated value of almost $262 billion in 2022. This value will increase at a 9.4% compound annual growth rate (CAGR) from 2023 to 2030.
The outsourcing industry is dynamic, with various trends shaping its future. Take a look at four exciting trends that will shape the future of BPO.
1. Integration of Artificial Intelligence (AI) and Automation
Outsourcing firms use robotic process automation (RPA) and AI to accomplish repetitive tasks and reduce the workload of human agents. These technologies improve efficiency and productivity while maintaining optimal quality at low costs. 
AI and RPA integration will remain integral to outsourcing, and the trend is projected to prevail. In addition, RPA had a global market size of $2.45 billion in 2022 and is expected to have a 36.3% CAGR from 2022 to 2030.
2. Development of Progressive Web Apps (PWAs)
PWAs developed by BPO companies are cheaper than native applications. Companies seeking cost-effective solutions could turn to BPO providers. The market for PWAs is projected to reach $10.77 billion by 2027.
PWAs combine mobile and web applications and are useful for running operations. It eliminates long load time and allows users to save the home web pages to a home screen like a regular application. It provides a superior user experience and contains a complete set of traditional app functionality. 
3. Popularity of Cloud Computing
Cloud computing allows users to easily access data and files in a short time. It eliminates the need for traditional data storage, leading to lower maintenance costs. Cloud services will stay in vogue as long as telecom companies depend on virtual networking. Currently, 70% of companies use some form of cloud computing and plan to extend their investment in the technology.
BPO companies leverage cloud computing by providing prompt responses to clients and monitoring real-time updates of the business function via the internet. They also benefit by storing data in a cloud-based, safer, and more effective platform than a data center. 
4. Adoption of Stricter Cybersecurity Protocols
Cybersecurity is the biggest threat to outsourcing. Service providers have witnessed increased cyberattacks, leading to breaches and lost data. 
According to the World Economic Forum's 2020 Global Risk Report, the detection and prosecution rate for cyberattacks is 0.05% in the U.S. As such, stricter cybersecurity measures are necessary. Outsourcing providers must strengthen their cybersecurity protocols to ensure the safety of customer data.
What Are the Potential Risks of Outsourcing?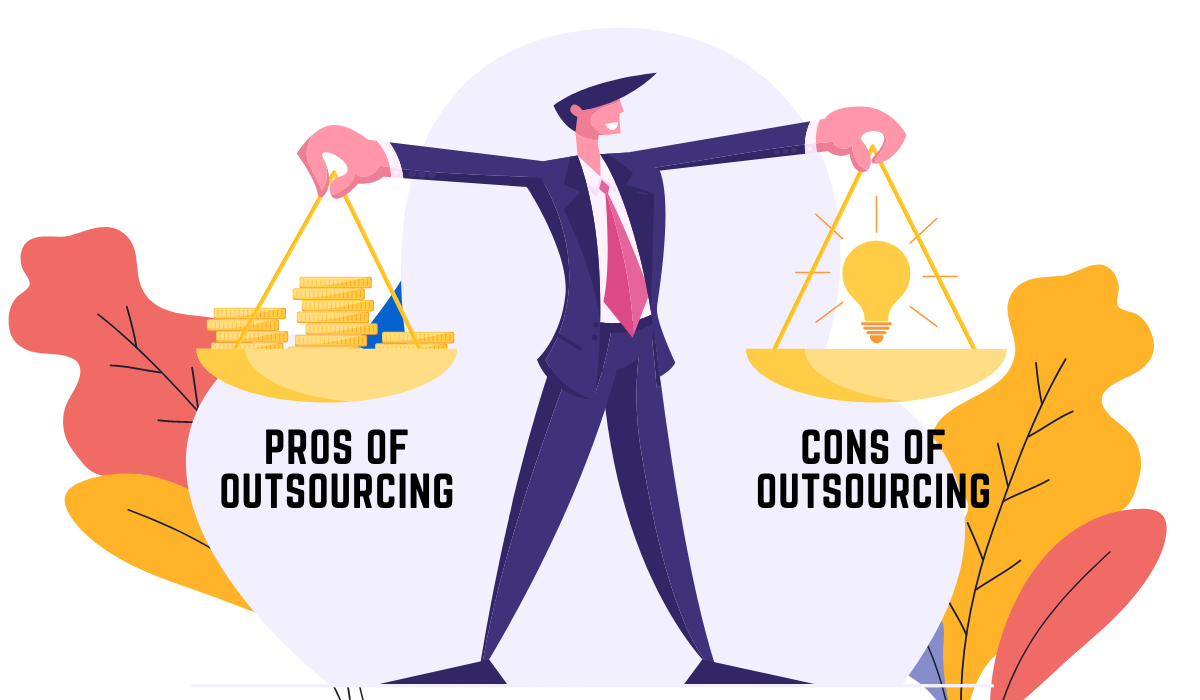 The potential risks of outsourcing include loss of control, lack of innovation, and organizational distrust.
Loss of control.

Managers might have less control over their processes and quality standards after outsourcing. Outsourcing business functions previously managed in-house might affect quality, disrupt schedules, and create disagreements.

Lack of innovation.

Outsourcing might impair innovation, especially in delegating IT services, materials management, and software development.

Organizational distrust.

A non-quantifiable risk of outsourcing is the breach of trust in the employer-employee relationship. Employees might feel that they will lose their roles and importance due to outsourcing.
The Bottom Line
Trends and countless studies show that BPO is here to stay. The best way to start outsourcing is to find a vendor who shares your goals and will work with you to meet any of your business needs.
Want to focus on scaling sustainably and growing your enterprise? Let's connect!
Enjoyed what you just read? Share it with your network.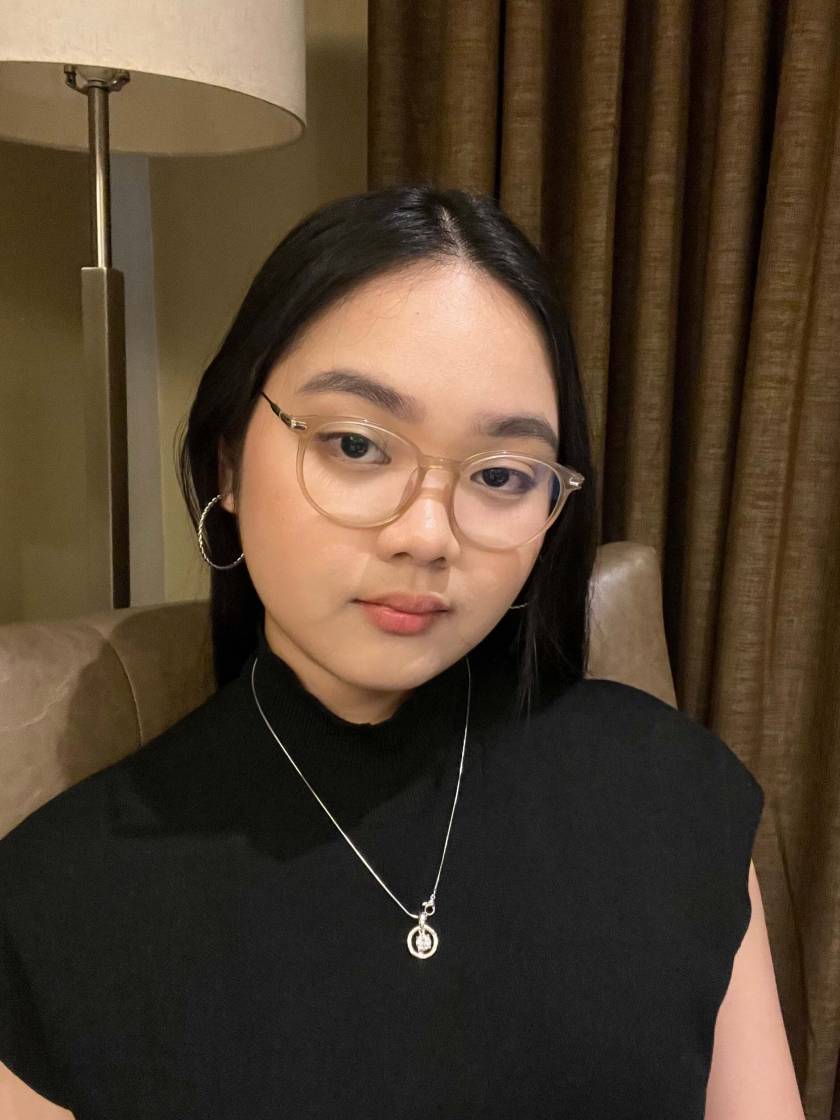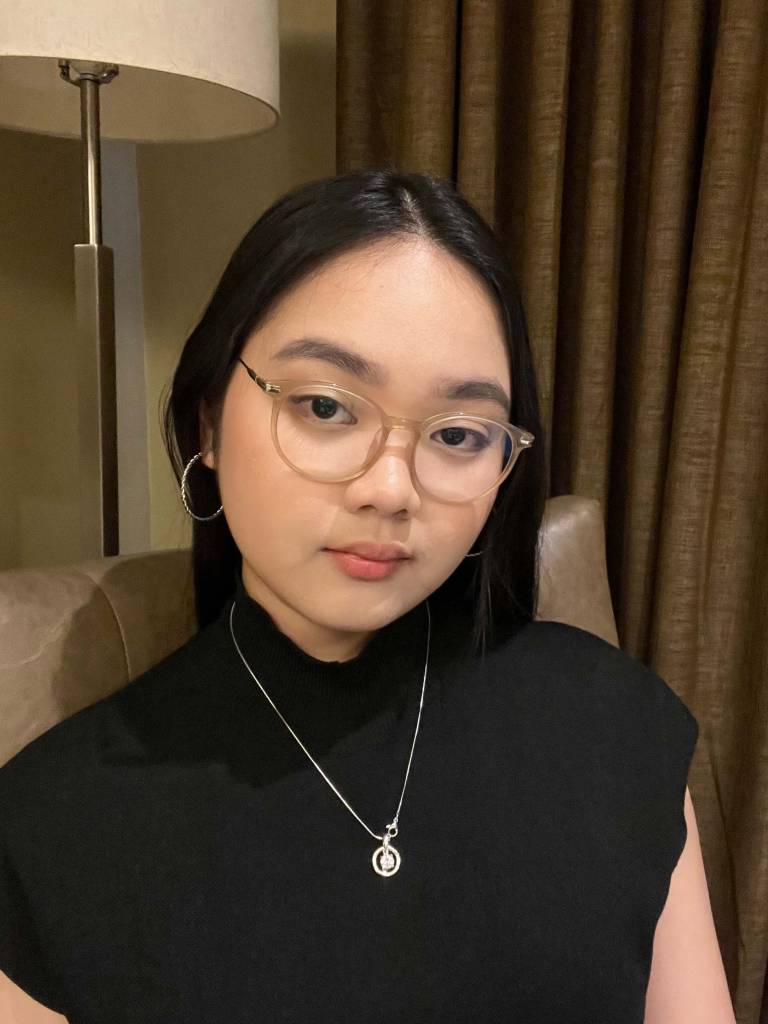 Allie Delos Santos is an experienced content writer who graduated cum laude with a degree in mass communications. She specializes in writing blog posts and feature articles. Her passion is making drab blog articles sparkle.
Allie is an avid reader—with a strong interest in magical realism and contemporary fiction. When she is not working, she enjoys yoga and cooking.