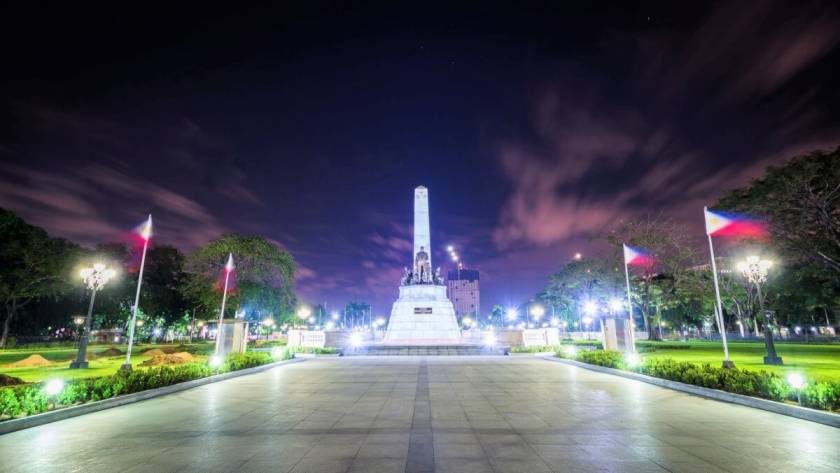 Offshoring providers in the Philippines are among the leading players in the global outsourcing landscape. Businesses delegate back-office processes to these companies to reduce operating costs and enhance revenue.
This article discusses the Philippine outsourcing industry—its history, the types of services it offers, the industries the sector serves, and top-rated local providers. It also explores the benefits and challenges of outsourcing operations to the country.
Read until the end to learn tips on how to find and acquire the right service provider in the Philippines. 
A Brief History of the Philippine Outsourcing Industry
The Philippines became a household name in the global business process outsourcing (BPO) sector within 20 years of the industry's establishment. The industry began in the early 1990s, when the internet, e-commerce, cell phones, and other digital devices became popular.
Check out some highlights of the Philippine outsourcing industry:
1992

: This year marked the birth of

business process outsourcing in the Philippines

 when American executive Frank Holz organized the first contact center.

1995:

President Fidel Ramos approved the Special Economic Zone Act to spur foreign investments. Special economic zones across the country were identified and established to offer investors better incentives, such as minimal business requirements and extended tax holidays. 

1997 to 1999

: A multinational company established call center services in the country. It served different sectors, such as consumer electronics, telecommunications, banking, and financial services. 

2000 to 2004

: Through the Department of Trade and Industry (DTI), the government launched its campaign to promote the country's information technology-business process management (IT-BPM) industry. The DTI launched the "Make IT Philippines" program, attracting many American companies to invest.

2000 to 2009

: The government's active support helped the

Philippine outsourcing industry

attract more service providers, mainly U.S. call center companies, to set up shop in the country. 

2010

: The Philippines dethroned India as the "

call center capital of the world

," based on IBM's Global Location Trends Annual Report. 

2011 to 2021

: The IT and Business Process Association of the Philippines (IBPAP), the umbrella organization for the industry, reported that there is no bigger employment and tax revenue generator than

BPO in the Philippines

. The sector generated billions of dollars in revenue and provided millions of jobs for Filipinos.
The Philippine Outsourcing Industry: A 2022 Full-Year Report
The BPO sector contributed considerably to the country's gross domestic product (GDP) for several years. It registered continued expansion in revenue and the number of its full-time employees (FTEs) despite the pandemic in 2020.
IBPAP says the outsourcing industry brought in an additional 121,000 FTEs in 2022, posting an 8.4% hike from 2021. The number increased the sector's total headcount to 1.57 million. Correspondingly, the industry collected total revenue of $32.5 billion, resulting in a 10.3% increase from the $29.5 billion of the previous year. 
The association attributes this growth in overall FTEs and revenue to the substantial demand for outsourcing functions from different industries, including healthcare, retail, banking, financial services, insurance (BFSI), and telecommunications. 
IBPAP also notes that the increase in employment was mostly experienced in cities other than Metro Manila, such as Cebu, Davao, Pampanga, Bacolod, and Laguna. Around 58%, or 70,000 or more, of the 121,000 additional jobs were in the provinces.
Outlook for the Philippine Outsourcing Industry: 2023 and Beyond
IBPAP expects to reach its 2023 target of 1.7 million FTEs and $35.9 billion in revenue, which is an over 8% and 10% uptick, respectively, from 2022. In the long term, it sees the BPO industry delivering over $59 billion in revenue and supplying an extra one million job vacancies by 2028.
The BPO sector has weathered the pandemic's economic and social impact since 2020. It also overcame the dramatic rise in the price of goods and services, which could have increased operating costs. The industry will generate at least 125,000 jobs from 2020 to 2022.
IBPAP lays out three core strategies to accelerate the development of the Philippine outsourcing industry and solidify its international competitiveness by the end of 2028. These are:  
Push for alternative sites.

IBPAP encourages BPO companies to establish offices or branches in rural areas. Aside from the cost advantage it brings, setting up microsites or small-scale facilities in the provinces will help vendors sustain operations in case of unexpected events.

Encourage supply chain adaptability

. Third-party providers must anticipate labor scarcity due to stiff competition for skilled workers. They must also acquire qualified specialists to meet the growing need for skills in sophisticated areas such as cloud computing, artificial intelligence (AI), and cybersecurity.

Continue the hybrid work arrangement

. Combining work-from-home (WFH) and in-person work is now an accepted setup in the industry. 70% of global BPO companies agree to a hybrid work setup, and 80% of workers in the

Philippine outsourcing industry

prefer this work model. 
IBPAP is optimistic that the BPO sector will reach its employment and revenue goals when these strategies are executed with the help of government agencies and industry partners. It sees improvement in labor, digital infrastructure, and regulatory policies in the next few years. 
Types of Services in the Philippine Outsourcing Industry 
Below are the common services that Philippine service providers offer business clients.
Call Center: Inbound and Outbound Customer Services
Inbound customer service is when third-party call center representatives (CSRs) receive audio calls from customers or end users regarding company products or services. CSRs answer their questions and address their issues to satisfy them. 
In contrast, outbound customer service is when CSRs contact end users or customers for market, product, or service promotions, updates, and surveys. Outbound calls are also made to follow up on ongoing transactions. In addition, CSRs use these calls to notify end users about the latest policy changes and ask for their acknowledgment.
Technical Support
The country is an ideal choice for businesses intending to outsource IT support, technology solutions, and help desks. The Philippine outsourcing industry abounds with tech workers such as IT engineers, website developers, network administrators, and systems analysts.
Tech support and customer service outsourcing in the Philippines are functions many companies seek. IT-related courses (e.g., information management systems and software development) are popular among Filipino students. Many schools offer different programs so students can learn web development, coding, and other technical skills.
Content Development and Writing 
Many Filipinos are proficient in content writing and development. Due to their proficient English skills and cost-effective services, there is a high demand for Filipino talent in content planning and generation, production, editing, and publication.
Third-party vendors provide clients with first-rate English writers, search engine optimization (SEO) specialists, and editors at lower costs than their Western counterparts. Thus, the Philippine outsourcing industry can help businesses improve their online presence using the power of words.
Human Resources (HR) and Personnel Recruitment
Businesses struggling to hire the right workers can partner with a local third-party provider specializing in recruitment operations. The BPO provider can offer practical solutions to acquire qualified individuals.
Many BPO companies have established networks and extensive databases, enabling them to quickly access a deep candidate pool. They can endorse qualified applicants according to the client's specifications and requirements. These service providers can give clients the appropriate personnel, irrespective of the labor market situation.
Administrative Services 
Third-party vendors in the Philippine outsourcing industry can provide companies with administrative workers, including secretaries, data entry specialists, executive assistants, and appointment setters. These staff members help with daily activities to make organizations more efficient and organized. 
Businesses delegate back-office support operations to manage clerical and organizational duties, including composing common business correspondence, scheduling conferences for managers and executives, making daily reports and spreadsheets, answering phone calls or emails, and posting on company social media accounts.
Accounting and Bookkeeping
The country's educational institutions produce trained accounting workers annually. BPO companies in the Philippine outsourcing industry provide accounting and bookkeeping services, such as tax reporting, financial planning, accounts payable and accounts receivable management, tax filing, financial analysis, and cost accounting. 
The Philippines' accounting standards and education systems are based on those of the U.S. and other Western countries. For instance, accounting students must finish their accounting programs in four to five years. Graduates wanting to become licensed accountants must be successful in the Certified Public Accountant (CPA) board exam.
Emerging Services in the Philippine Outsourcing Industry
Local BPO providers continue to adapt and broaden their services to meet market needs and business demands. 
These services include the following:  
Knowledge Process Outsourcing (KPO) 
KPO is a type of outsourcing service wherein a client recruits a third-party provider to handle the following specialized activities:
Financial research and analysis

Engineering 

Design and animation

Content creation

Business research and analysis

Accounting

Web design

Publishing 

Marketing 

Market research
Legal Process Outsourcing (LPO) 
This segment of the Philippine outsourcing industry covers a wide scope of legal activities, such as providing legal advice, viewpoints, and opinions to clients. LPO providers typically work with law firms, self-employed lawyers, and corporate legal departments. Their services include the following: 
Examining legal contracts

Conducting legal research and analysis

Developing and preparing patent applications 

Drafting legal agreements

Revising, editing, summarizing, and negotiating non-disclosure agreements (NDAs)
Additionally, LPO providers supply clients with the following specialists to supplement their legal activities: 
Document coders 

Contract administrators 

Compliance specialists 

Case managers 

Billing clerks 

Legal secretaries 

Paralegals 

Document processing specialists 

Legal researchers 
Research Process Outsourcing (RPO) 
This subset of the Philippine outsourcing industry focuses on data analysis and research. Pharmaceutical corporations, investment firms, biotechnology companies, and marketing agencies usually seek this service. RPO functions include: 
Market research, 

Data analytics, 

Investment research,

Competitor analysis,

Scientific research, and

Partner research.
Industries That the Philippine Outsourcing Industry Serves
Outsourcing to the Philippines is a proven strategy for businesses to lower operating costs, focus on their core competencies, and improve back-end operations. Among the industries that depend on BPO are the following: 
BFSI.

Investment companies, insurance providers, credit card firms, and banks heavily rely on outsourcing services. Third-party teams manage repetitive activities, such as resolving or restructuring overdue accounts or bills, answering customer questions or requests, and collecting dues on behalf of clients.

Healthcare organizations.

Healthcare providers hire third-party contractors for claims processing, medical coding, data entry, and medical billing. They depend on BPO firms to collect relevant information. Medical organizations also delegate IT support and customer service operations.

Retail.

E-commerce retailers subcontract their secondary processes to BPO providers in the

Philippine outsourcing industry

. They allow third-party teams to perform transactions, receive orders, handle purchases, and deal with payment processing. Online businesses also tap the service providers' freight, data capture, and multichannel capabilities. 

Telecommunications.

Telecom companies engaged in cable, satellite, land, or wireless communications and internet services hire third-party providers for their call center operations. BPO firms manage their customer support operations, from inbound (e.g., receiving calls) to outbound calls (e.g., calling users to subscribe anew). 

Software.

Technology and software firms delegate manufacturing and application development processes abroad to capitalize on skilled technical workers. Established tech providers offshore their electronics consumer products to third-party contractors in the

Philippine outsourcing industry

.
BPO Companies in the Philippine Outsourcing Industry
Here are five BPO companies worth considering in the Philippines: The following information is based on Clutch, a business-to-business (B2B) reviews and ratings online resource, and the service providers' websites.
Unity Communications
Headquarters: Gilbert, Arizona, U.S. 
Number of employees: 250-999
Service lines: accounting, back-office outsourcing, call center services, customer service
Key clients: Cimpress, Five Lakes Pro, Inturact Capital, Wireless Watchdogs, AT&T, Iyuno, Amazon
Industry recognitions: Brainz Global 500 B2B Award; Great Place to Work Award winner 2022; No. 97 on Inc. Magazine's 2023 Regionals Southwest List
Overall review rating: 4.9 stars
Unity Communications is a BPO company in the Philippine outsourcing industry, serving European, Australian, and North American businesses that require specialized teams to supplement their in-house staff.
The service provider also helps small and midsize businesses (SMBs) and startups new to outsourcing. It assists them by providing meticulous and transparent services, allowing clients to concentrate on business growth and other primary goals.
Moreover, Unity Communications provides a flawless customer experience via its advanced IT, virtual, and private branch exchange (PBX) networks. Such services let SMBs and startups project an international presence while staying agile and flexible.
Remote CoWorker
Headquarters: Hollywood, Florida, U.S. 
Number of employees: 1,000–9,999
Service lines: accounting, finance, call center services, sales, HR consulting, customer service, back-office outsourcing
Key clients: Point Network, Airbnb, Amazon, Call Tools, U.S. Global Tech, Quality Touch Points, The Dreamz Team
Industry recognitions: TimeDoctor Top Virtual Assistant Companies; #1 Virtual Assistant Companies on Guru99; #2 on VAA top-rated VA companies
Overall review rating: 4.8 stars 
Remote CoWorker is a BPO firm in the Philippine outsourcing industry that offers round-the-clock virtual assistants (VAs) and administrative professionals. Established in 2007, the company caters to sectors such as automotive, consumer products and services, dental, advertising and marketing, and real estate. 
Its VAs excel in various operations, such as customer relationship management (CRM), live chat, marketing and consulting, bookkeeping, sales and billing, admin work, and customer support.
Flatworld Solutions
Headquarters: Princeton, New Jersey, U.S. 
Number of employees: 1,000–9,999
Service lines: custom software development, call center services
Key clients: Loomis, Medversant, Redwood E-learning, Rogers, ARI, Spa Week Media Group, Alcon, Maximus, MSN, Yale School of Management, Fujitsu, Korchina 
Industry recognition: ISO certified 
Overall review rating: 4.7 stars 
Flatworld Solutions (FWS) is a service provider in the Philippine outsourcing industry, offering outsourced IT, business consulting, and data science solutions. The company began operations in 2004. It leverages technology to help businesses improve revenue while saving time. It also helps them streamline operations and enhance performance and productivity.
The FWS website states the BPO firm has over 5,000 employees, at least 19,000 global customers, and ten delivery services. The companies it serves belong to the e-commerce, education, automotive, property, manufacturing, logistics, and BFSI industries.
Callbox
Headquarters: Los Angeles, California, U.S. 
Number of employees: 250-999
Service lines: call center services, back-office outsourcing, customer service, sales
Key clients: LiQWID, CLEARGOALS, LexisNexis, Intrepid Advisor, Alima Technologies
Industry recognitions: Top Outbound Call Centers, 2023; Clutch Awards: Top Lead Generation Company, 2023
Overall review rating: 4.6 stars 
Callbox is a BPO company in the Philippine outsourcing industry that focuses on lead generation for B2B providers. Established in 2004, the California-based service provider offers data and appointment-setting services.  
Callbox's website states it utilizes a team of over 700 marketing professionals in three locations in the Philippines. It completed 10,000+ campaigns in various B2B verticals and geographical locations. Its primary markets include leisure, hospitality, medical, business services, telecommunications, and IT.
Premier BPO
Headquarters: Clarksville, Tennessee, U.S. 
Number of employees: 250-999
Service lines: sales, contact center as a service, call center services, employee leasing, finance and accounting, customer service, and back-office outsourcing
Key clients: Cass Information Systems, CNH Industrial, The Newberry Group, Dental Office Support, Gain Capital, Build Direct, LodgeLink
Industry recognitions: not available
Overall review rating: 4.1 stars 
Premier BPO is a service provider in the Philippine outsourcing industry that concentrates on SMBs, offering customized services to match client requirements. Its back-end outsourcing functions mainly include payment processing, medical billing services, data entry and processing, and claims processing.
The company's website states it has over a century of outsourcing experience through its offshore and onshore facilities. The Philippines, China, and Pakistan are its three operating sites. Premier BPO serves clients in North America, Europe, and East Asia. 
The Benefits of the Philippine Outsourcing Industry for Businesses
Consider the gains when companies outsource their processes to the Philippines.
Continuous Economic Boom for Significant Business Performance 
The Philippine economy has grown considerably in the past ten years. It has posted a 6% to 7% year-on-year increase in real GDP since 2010. Consistent GDP growth translates to a vibrant economy characterized by high consumer spending, business investment, and public expenditure.
A healthy economy increases stability, business confidence, and investor opportunities. BPO companies and their clients benefit from a positive economic landscape in the long run. 
Favorable Outsourcing Regulations to Encourage Market Growth 
The Philippine government is a major supporter of the Philippine outsourcing industry. It acknowledges the sector's crucial role in providing consistent tax revenues, full-time jobs, and relevant technologies.  d
The national government helps encourage the growth of BPO operations and simplifies the service providers' business requirements. In particular, the Board of Investments (BOI) and the Philippine Economic Zone Authority (PEZA) are active and direct participants in the continued expansion of outsourcing activities.
Improving Digital Platforms for Seamless Communication 
The country's internet infrastructure has progressed substantially over the last few years due to higher consumer demand and government support for connectivity. 
More internet service providers (ISPs) have started operations in the country. They provide mainly fiber-optic connectivity to subscribers in urban areas. Improvements in download and upload connections favor BPO companies in the Philippine outsourcing industry. 
To further improve the reliability and speed of the country's online connection, the current administration accelerated the approval of project permits. Telecom providers can now construct, expand, and upgrade communication facilities faster. 
Well-versed English-speaking Workers for a Clearer Understanding 
The Philippines' second most popular language is English. Most educational institutions use it as a medium of instruction. 
The regular use of English among Filipinos enables the country to constantly land in international polls as a highly proficient English-speaking nation. The communication skills of the local populace rival those of Singapore. 
Communication and collaboration with Filipino workers are better because of their neutral English accents. Philippine BPO providers have the edge over their competitors as their third-party teams interact more smoothly with Westerners to process transactions and reply to questions. 
Close Cultural Resemblance for Faster Customer Rapport
Cultural similarities are advantageous when outsourcing operations. Filipinos share many of the same beliefs and customs as Americans, Canadians, and Westerners. Examples include religion (Roman Catholicism and Christianity), holiday events (Holy Week, Christmas, and Easter), special occasions (graduation and birthdays), and leisure activities (Hollywood films). 
Common interests and behaviors enable Filipino third-party workers to communicate effortlessly with Westerners and quickly establish rapport. This quality gives service providers in the Philippine outsourcing industry an upper hand over competitors in offering an excellent customer experience.
Moreover, Filipino professionals are known for their pleasant work habits. Most strive to provide superb service as much as possible. Filipinos are innately hospitable and warm to foreigners and strangers because of their religious beliefs, family upbringing, and culture.
Flexible Workforce to Perform Round-the-Clock Outsourcing Activities
Many Filipino outsourced professionals are amenable to different working conditions. They are willing to perform their duties anytime, such as late nights, holidays, or weekends, to attend to end users and customers wherever they may be.
Adjusting to a different time zone is familiar among third-party teams in the Philippine outsourcing industry. The local professionals are familiar with rotating schedules and weekend work. Working shifts is not an issue for them either.
Large Supply of Energetic and Young Workers for Outsourced Tasks
Tens of thousands of fresh, competent, and trainable individuals complete their formal education at colleges, training centers, technical and vocational institutions, and local universities each year.
Most graduates comprise the millennial and Generation Z groups. This motivated, adaptable, and enthusiastic talent pool can work no matter what. They are also familiar with the latest technologies, digital devices, IT systems, and social networks.
The Philippine outsourcing industry will benefit from an ample supply of dynamic workers in the years ahead.
Challenges in the Philippine Outsourcing Industry 
These are the potential drawbacks businesses might face when outsourcing to the Philippines:
Shared private information.

Client companies must provide their BPO partners with confidential and critical data during outsourcing operations. They divulge usernames, bank account details, passwords, and credit card numbers and are susceptible to breaches and intrusions. Not all businesses are agreeable to such an arrangement. 

Insufficient understanding.

An in-house department is more knowledgeable about the organization and its offerings than a third-party team. While they are more expensive to maintain, full-time employees know the ins and outs of the internal processes. Transferring tasks to a service provider might temporarily affect operations. 

Unexpected extra service rates.

Some third-party providers bill their clients with additional charges aside from the accepted fees due to unforeseen events during the outsourced operations. These incidents might be extended work disruptions or unannounced staff terminations.

Simultaneous activities.

Not all BPO providers assign their teams to one client. Some delegate two or more processes to a single team to save money. This work procedure pushes third-party workers to divide out their time, effort, and skills to serve the clients at once without sacrificing quality.

Lessened managerial control.

Turning over processes to a BPO company in the

Philippine outsourcing industry

requires that the client release some control. The service provider typically uses its standards and procedures to run and supervise the outsourced operations. In-house policies will likely be dropped.
How to Get a Good BPO Partner in the Philippine Outsourcing Industry
Service providers abound in the Philippines. Businesses must determine the right BPO partner to meet their requirements and aid them in reaching better income, efficiency, and output. 
The following seven steps are recommended for a higher chance of outsourcing success: 
State business objectives and needs

. Brainstorm outsourcing plans and strategies. Define the optimal third-party team size, select suitable communication channels, and determine the type of outsourcing that matches the business requirements and goals.
List potential BPO partners and examine each prospect

. Research each prospective third-party provider. Look into their experience, knowledge, and expertise. Opt for a dedicated team to work exclusively on the assigned processes.  
Secure detailed information on service charges.

Inquire about the complete rates and costs of prospective BPO partners in the

Philippine outsourcing industry

, including hidden fees. Evaluate their pricing schemes.  
Develop a request for proposal (RFP)

. At this point, short-listing potential candidates is recommended. Draw an RFP and present it to each qualified provider. The document must contain the outsourced work coverage, deadline, proposed budget, and the requested solutions for outsourced tasks.
Pick the BPO partner that best meets your business objectives and needs.

The newly selected service partner must prepare a

service-level agreement

(SLA) that shows the types of services to offer and other necessary details, including metrics to meet.
Monitor the outsourced functions

. Track the third-party team's performance through key performance indicators (KPIs) and qualitative parameters, such as the agent's soft skills and product knowledge. Ensure the objectives and requirements are reached according to plan.
Maintain contact with the BPO partner

. The business relationship between the client and the service provider in the

Philippine outsourcing industry

must be cultivated for smoother and more efficient operations. 
The Bottom Line
Learning about the pros and cons of outsourcing to the Philippines is necessary to gain insight into the country's BPO sector. Aside from the advantages mentioned above, the other benefits of outsourcing back-end processes are:
Acquiring multichannel functions for uninterrupted consumer communication, 

Achieving scalability for better cost management, and

Incurring low legal and administrative duties to decrease operating costs. 
Knowing about different aspects of the local BPO industry is the first step to helping businesses become successful in their outsourcing plans and operations.
Do you want to know more about the Philippine outsourcing industry? Drop us a line, and let's connect!