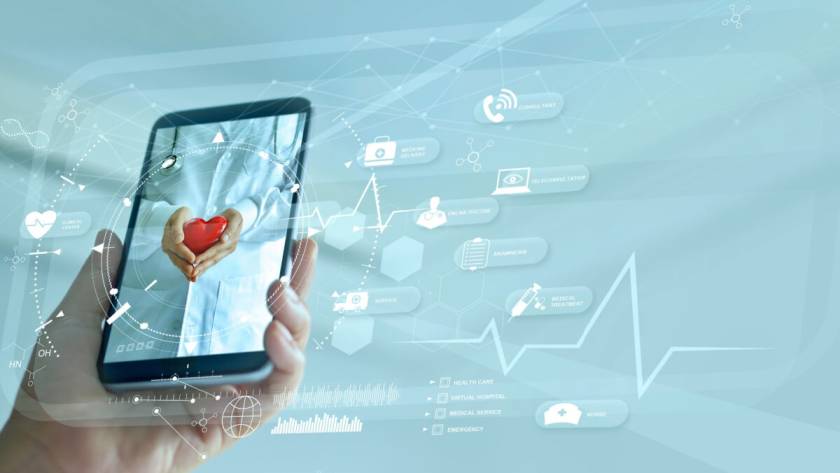 Many offshoring providers in the Philippines offer medical outsourcing services to businesses worldwide. They manage various non-core healthcare operations, allowing medical professionals and in-house staff to focus on patient care and treatment. 
Medical outsourcing is one of the fastest-growing operations globally. The market will likely explode in the next few years due to the rising demand for healthcare services.  
This article discusses why offshore medical services in the Philippines are an ideal choice to help achieve your business goals and requirements. 
Keep reading to learn more.
Here Is Why Offshore Medical Services in the Philippines Are for You

Medical outsourcing to the Philippines is booming, and below are some reasons you should consider it for your organization. 
Offer Various Healthcare Services for Wider Choices 
The following are some processes that you, as a healthcare provider, can outsource to the Philippines: 
Revenue cycle management (RCM)

. A third-party provider manages and monitors the organization's income stream. The healthcare revenue sequence begins with a patient's registration and finishes with full payment collection. 

Medical coding

. A BPO provider handles patient health documents by turning clinical procedures into approved medical codes. The International Classification of Diseases (ICD) and

Current Procedural Terminology (CPT)

are common standards in medical coding systems.

Medical billing

. Having BPO firms deal with patient insurance is one reason

offshore medical services in the Philippines

are advantageous. They take care of the filing and sending of claims to insurance providers. Collecting payments on time and in full is their primary duty.

Medical transcription

. Service providers have specialists that can convert the audio reports of doctors, surgeons, and other medical professionals into written documents. These individuals transcribe sessions and reviews so that healthcare professionals can spend more time on patient treatment and care.

Data entry.

Third-party providers process large quantities of data for patient records, medical billings, healthcare facilities, and insurance claims. Their staff encodes, checks, corrects, and updates different medical documents and files. 

Information technology (IT) systems

. Service providers overseeing technical processes are

why offshore medical services in the Philippines

prove useful. They manage patient databases, data security, electronic billing, desktop support, payment systems, computer system monitoring and maintenance, and other IT functions.

Accounting and bookkeeping

. A BPO provider offers financial records management services such as tax auditing, payroll processing, account receivable and payable monitoring, and journal entry drafting.

Human resources (HR)

.

A third-party provider handles hiring-related activities for the healthcare business. These include candidate sourcing, interviews, and testing. They also manage employee onboarding, training, and salaries.  
Supply a Large, Young, Educated Workforce To Accomplish Tasks
Around 75 million Filipinos can work, according to the latest national government survey. Of this working-age population (from 15 to 64 years old), nearly 48 million are in the labor force. The country's abundant labor supply shows you why offshore medical services from the Philippines are beneficial. 
The Philippine Statistics Authority (PSA) puts the median age at 25 in 2020 while revealing that the labor force participation rate (LFPR) was 63%, meaning six out of 10 Filipinos are willing to work. In other words, when outsourcing to the Philippines, you can access a large pool of Filipino millennials and Gen Z-ers who are active and technically literate. 
The country's educational institutions produce thousands of graduates competent and skilled to perform outsourcing activities. Most graduates are driven, flexible, and passionate. 
The latest study shows that 470 universities in the Philippines offer nursing courses, and roughly 80,000 students finish the program annually. Its abundant reserve of medical workers is one reason why offshoring medical services in the Philippines suits you. 
The rising number of employable Filipinos is a boon for the outsourcing sector. The upward trend suggests that a labor shortage is unlikely to occur anytime soon. Since sufficient workers are available, wages are stable on the market; therefore, salaries are unlikely to be a significant factor in your operating expenses.
Deploy a Multichannel or Omnichannel System for Seamless Communication 
Philippine BPO firms can support various communication channels, including audio, video, and text, unifying them into a single system for comprehensive consumer interaction. A multichannel network ensures continuous agent-customer communication while switching between modes, another reason outsourcing medical services to the Philippines is ideal.
Consider the communication modes available in omnichannel or multichannel networks:
Social media

lets users post feedback or questions on Twitter, Instagram, Facebook, and other social media sites.

Live chat

allows patients or customers to interact with a live customer care agent on the website. 

Standard phones

are traditional fixed-line phones that are reliable and convenient. 

A

self-service portal

on a company's website contains practical public information, such as frequently asked questions (FAQs) about the products and services. 

Email

quickly transmits electronic messages from and to the third-party customer care team. An email can contain large files and data. 

Chatbots

permit patients and other users to interact with an intelligent computer application using voice or text instructions

. 

Short message service (SMS)

works on mobile phones, enabling patients to transmit short text messages for inquiries and emergencies.  
Possess Highly English-proficient Workers for Better Understanding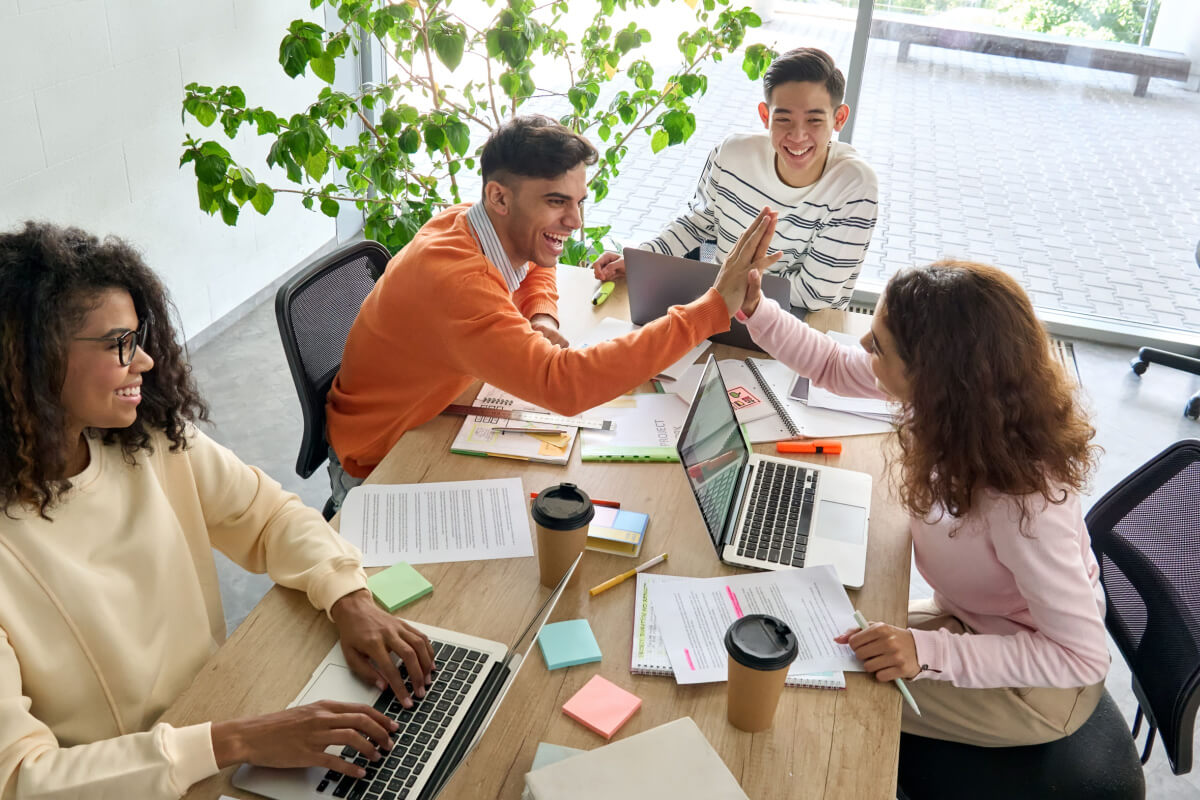 The country's large population of skilled English speakers is another reason why offshore medical services in the Philippines can be favorable to you. According to the EF EPI 2022 list, the country has a high level of English proficiency and ranks 22nd in the world. The nation is second only to Singapore in the Asia-Pacific region, beating other more progressive economies. 
The top 20 nations mainly come from Europe. However, the Philippines has consistently ranked on the EF EPI's list for several years, indicating how fluent many Filipinos are in English. The reason for the country's high position is its heavy usage of the language as a medium of instruction from grade school to college.
The third-party team's high English fluency is why offshore medical services from the Philippines are better than their counterparts. Americans and Westerners can interact with Filipinos more easily and understand them more clearly. Filipino workers can talk to them smoothly to resolve customer care issues, process payments, and claims, and discuss business. 
Most Filipino professionals can speak formal and conversational English, often with a neutral accent. Some Western callers might initially think they are talking to a native speaker until the agent says otherwise. 
Filipinos' English language skills are a trait that makes offshore medical services in the Philippines more attractive. Healthcare providers that depend on customer service, virtual assistance, chat support, and other similar back-office outsourcing functions benefit from these skills.
Protect Your Business from High Accountabilities To Lower Costs 
Decreased legal and management responsibilities are why offshore medical services in the Philippines can work to your advantage. Establishing your own office overseas entails tracking and obeying different regulatory policies, tax regulations, administrative procedures, labor codes, and compliance measures. These tasks can take up most of your time and resources. 
Obtaining business process outsourcing services in the Philippines can shield your business from the possible risks or legal consequences of direct staff recruitment. The nation has standard labor regulations permitting local workers to organize labor groups for better negotiation with employers.
Exposure to potential lawsuits, work stoppages, and other labor-related issues are some reasons why outsourcing medical services in the Philippines should be your strategy rather than putting up in-house operations, especially a large-scale one. With outsourcing, the third-party provider handles the staff's issues, concerns, and problems, lowering financial and legal costs. 
In particular, the BPO provider oversees the third-party team. It checks and organizes staff's personal income taxes, leave reporting, and attendance. It then sends you its reports for examination and feedback. 
Other benefits of delegating human resources (HR) processes include the following:
Extensive network.

A service provider can gain access to a deep local talent reserve, helping you choose the right candidates for the outsourced roles.

Experienced professionals.

One reason

offshore medical services in the Philippines

are accepted is the availability of HR experts. These professionals can oversee job-related processes and issues. They can initiate programs that strengthen work relationships and harmony. 

Considerable cost savings.

Outsourcing your healthcare functions means you are no longer required to spend money on new equipment, devices, office supplies, and workspaces. 
Enjoy Outsourcing-friendly Laws to Step up Business Operations
The national government's solid support for the BPO sector is another reason offshore medical services in the Philippines can be profitable. It understands the industry's significant contributions to employment creation, public revenue collection, and technological improvement for economic and business stability.
The Philippine government has been a staunch ally of the BPO industry since it started in the early 1990s. It established the Philippine Economic Zone Authority (PEZA) to determine and form economic zones across the country to boost foreign investments. 
Furthermore, it directed another agency, the Board of Investments (BOI), to offer tax privileges to the country's IT and business process management (IT-BPM) sector. Businesses in this segment are engaged in IT functions, including artificial intelligence (AI), data analytics, and software development.
The government's programs to develop and improve the workforce's outsourcing skills give an extra reason why offshore medical services from the Philippines are for you. Below are some: 
LEAP (Learning English Application for Pinoys)

is a computer-based software bankrolled by the Department of Science and Technology (DOST). The program helps high school and college students achieve the BPO industry's job requirements (e.g., higher-than-normal English communication proficiencies). 

The

Technical Education and Skills Development Authority (TESDA)

provides free English competency courses and call center training for Filipinos interested in working at BPO companies.

The

Philippine Council for Industry, Energy, and Emerging Technology Research and Development (PCIEERD)

is a DOST agency offering training programs for local workers pursuing a BPO career, including courses to improve their customer service skills. 
Build an Affordable, Efficient Workforce To Maximize Returns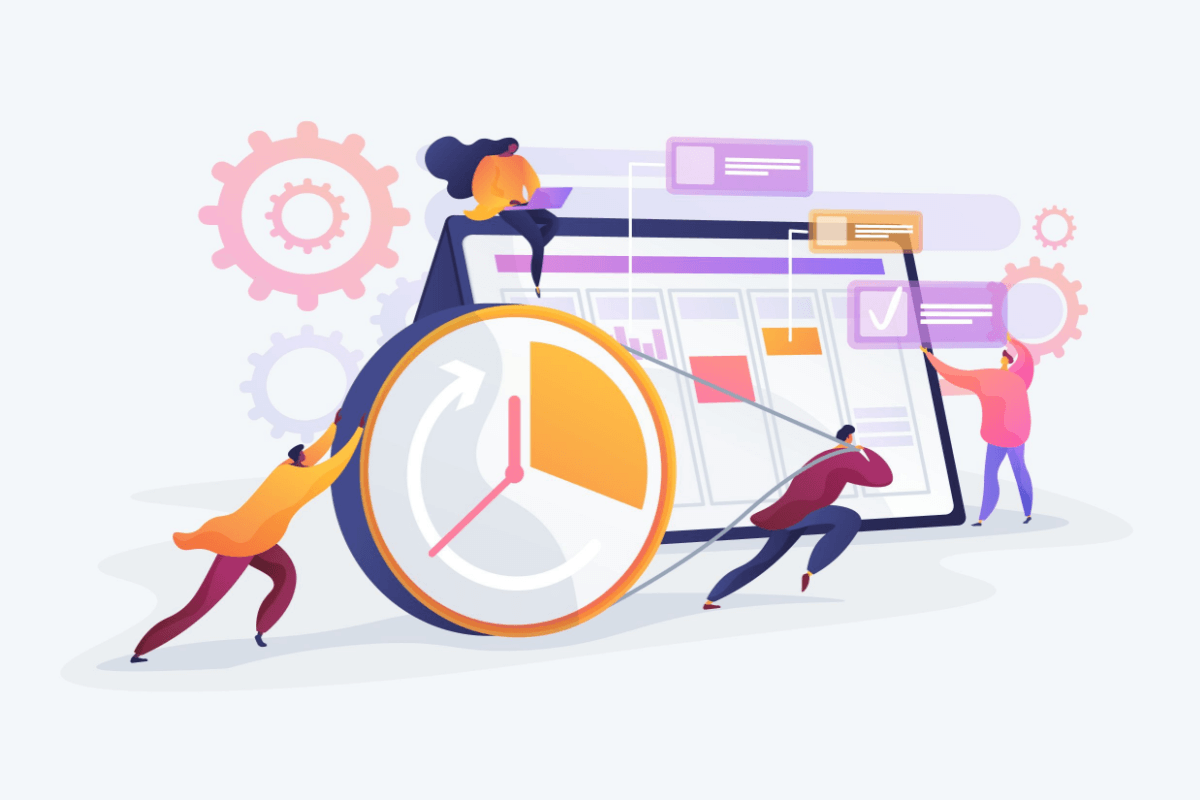 A world-class workforce is one of the reasons why offshore medical services in the Philippines must be your choice. Filipino workers' technical and soft skills and educational attainment are on par with those of more developed economies, including Mexico, Singapore, and Malaysia. However, their labor costs are more cost-effective.
The average monthly salary of a medical coder agent in the Philippines is around $547. The salary for a similar role in Mexico is roughly $1,231; in Singapore, $4,093; and in Malaysia, $1,050 per month. Simply do the math to determine how much money you can save monthly or yearly when outsourcing healthcare processes to the Philippines.
Lower operating expenses enable BPO companies in the Philippines to provide top-notch outsourcing services at reasonable costs. Hence, they can charge competitive rates to clients compared to their high-salary counterparts, explaining why offshore medical services in the Philippines prove advantageous. 
A reasonably low cost of living helps keep wages low across the country. A single Filipino customer support worker earning $500 per month can afford food, utilities, rent, transportation, and telecommunications.
Accept Rotating Work Shifts for Continuous Customer Care
Many Filipino workers' willingness to work with different schedules is another reason offshore medical services in the Philippines can be worthwhile. Regardless of the outsourcing process, Filipino professionals are ready to clock in on holidays, weekends, or late nights to attend to customer concerns and needs. 
The country's biggest outsourcing client is the U.S., which is at least 12 hours behind. So when work begins at 8 a.m. in North America, the time in the Philippines is 8 p.m. at the minimum. Since they observe U.S. hours, about 60% of the third-party workforce gets clocks in during the night shift.
Despite this setup, time differences are less of an issue among Filipino third-party teams. Weekend work time and rotating schedules are accepted standards in the industry. Most agents, specialists, and representatives experience, in one way or another, changing shifts to accommodate client or customer requirements. 
Outsourcing to the Philippines benefits you. For example, your in-house staff in California can work during the day to attend to healthcare services, while the Filipino third-party team continues the operations from the evening until the morning. Achieving 24/7 activities is why offshore medical services in the Philippines can be valuable.
Scale Operations up or Down To Manage Costs Better
A third-party provider can increase or reduce outsourced activities to match your business requirements and task quantity. Acquiring scalable operations for better cost management is one reason offshore medical services in the Philippines can be helpful for you. 
With scalability, the BPO provider can quickly change or modify the team size, the number of functionalities, or the volume of processes without adversely affecting current operations. It helps your business grow without overspending or using too many resources. 
The following are some advantages of scalable functions:
Agility

. The third-party provider helps you prepare for unanticipated negative events, thereby preventing any damage to your customer service operations.   
Adaptability

. Outsourced operations can promptly conform to changing patient, client, or business demands and conditions. Their ability to be adaptable is

why offshore medical services in the Philippines

can be rewarding. It improves market competitiveness and flexibility. 
Cost-effectiveness

. Your company can procure the proper number of third-party specialists to save on operating expenses. You decrease the team size when the business is slow to decrease costs and increase it during busy periods. The service provider also helps define the operations required to hone efficiency and output. 
Take Advantage of Advancing Connectivity for Flawless Collaboration
The country's progressive internet infrastructure is one reason offshore medical services in the Philippines can be fruitful.  
Seven major internet service providers (ISPs) operate nationwide. These ISPs harness fiber-optic or satellite technologies to offer existing subscribers and potential customers in primary cities a faster, smoother, and more stable internet connection.   
The increased competition among ISPs has improved digital capability. Based on the March 2023 Ookla Speedtest Global Index report, the nation's internet download speeds on fixed broadband and mobile have risen. They averaged 90.57 Mbps and 25.63 Mbps, respectively, up from 90.03 Mbps and 24.58 Mbps in February 2023. 
Higher internet speeds have advanced the country's global ranking. Of 182 countries, it ranks 41st in March 2023 and 46th in July 2022 in fixed broadband. It ranks 84th in July 2022 and 79th in March 2023 out of 140 nations in mobile. Better connectivity is why offshore medical services from the Philippines can be ideal. 
The current administration prioritizes the development of the internet infrastructure by enabling telecommunications companies to fast-track the construction of fiber-optic network facilities and cellular towers. It has simplified building authorizations and accelerated permit issuance to further boost connectivity and internet-related services.
Utilize Cultural Likeness with the West for Closer Customer Rapport
The country's cultural similarities with Western nations are among the many reasons why offshore medical services in the Philippines suit your business. Filipinos and Westerners have similar behaviors, practices, and interpersonal expectations. Examples are close family ties, respect for elders, religious affiliations, and holiday events, to name a few. 
Healthcare services, technical support, and customer service outsourcing in the Philippines benefit from this distinctive feature. Filipino professionals can interact with Westerners about anything, from ordinary subjects of interest to complicated ones. When the agent and the patient have something in common, their relationship can develop more rapidly.  
Most Filipinos have been shaped by American institutions and practices, from their early education to their professional careers. Even the billboards, signposts, and other outdoor advertising media in the Philippines are in English. 
Close cultural resemblance and the local workers' high English fluency are reasons why offshore medical services to the Philippines can be a sound strategy. These elements give the country an edge over its outsourcing competitors. 
Provide Businesses with Reliable, Upbeat Workers for High Efficiency
Local professionals' healthy work attributes are one reason offshore medical services from the Philippines are for you. Below are some examples:
Dependable

. Filipino workers can finish tasks without supervision, display enthusiasm, listen actively, and learn quickly. 

Positive

. Filipino workers are inherently cheerful, even during tough times or challenging situations. A resilient attitude helps improve teamwork, productivity, and customer relations.  

Respectful

. They exhibit their respect for officers and managers by calling them "boss," "ma'am," or "sir," showing discipline and commitment. 

Industrious

. Local workers' natural diligence and resourcefulness explain

why

offshore medical services in the Philippines

can be an excellent outsourcing option.

They work hard and value their career. 

Service-focused

. Filipino customer care agents are among the best at serving patients and other clients. Hospitality and warmth are their strong suits. 
Maximize Customer Care Best Practices for Great Patient Experience
The service provider's effective use of tried-and-tested methods to deliver excellent patient satisfaction and enhance the third-party team's performance is why offshore medical services in the Philippines should be top-of-mind strategies. 
The following are examples of best practices:
Communicate with patients or customers through their preferred channels.

Contact preferences vary depending on the generation. Millennials and Generation Z favor social media, live chat, or messaging apps.

Baby boomers and Generation X

depend on phones and email services. Agents are ready to engage with any of them at any time. 

Harness customer feedback.

One of the reasons

why

offshore medical services in the Philippines

are a boon for your company is that agents collect consumer suggestions and comments. These are analyzed to better understand customers and improve service. 

Offer personalized customer care.

Filipino workers are trained and encouraged to provide service through human connection or touch, helping build customer relations. 
Manage Remote Workers Effectively for a Structured and Productive Team
One reason offshore medical services from the Philippines are better than their counterparts is the service providers' experience managing remote customer support teams. 
Consider some useful approaches they apply to their remote workers: 
Make use of communication apps.

Work-from-home (WFH) customer care specialists collaborate quickly with each other with free and easy-to-use video and voice calling applications, such as Zoom, Slack, and Skype. 

Capitalize on cloud-based software.

Remote workers acquire relevant and timely data promptly with cloud-driven technologies. The service provider's familiarity with the latest systems, such as cloud computing, is

why offshore medical services from the Philippines

can help you succeed in outsourcing. 

Conduct frequent online meetings.

WFH agents always meet with their team leaders and co-workers to track work progress. 

Build a knowledge base to share data.

Agents can address tough consumer questions and concerns using an online resource containing updated and useful information.
The Bottom Line
Learning the pros and cons of outsourcing to the Philippines is vital to helping you draw up a solid business offshoring plan. Some potential downsides of delegating medical processes include sharing patient or consumer data with a service provider and incurring additional costs from unexpected but necessary services rendered by the third-party provider.  
Obtaining different benefits is why offshore medical services in the Philippines are the solution for higher productivity, performance, and revenue. The advantages outweigh the possible risks that medical outsourcing poses. 
Let's connect if you need more assistance and information on outsourcing medical or healthcare processes!