As technology advances, an increasing number of companies and people prefer to replace their legacy landlines with more cost-effective internet-based communications. Technological developments have made it a quick and simple process for organizations to set up their own voice-over-internet-protocol (VoIP) systems. 
Long-term benefits outweigh any initial disadvantages, making the change worth more than the initial investment.
Setting up a company phone system may at first appear to be quite intimidating. But the process can be relatively straightforward, even though every VoIP provider has its set-up process.  
In this guide, we will walk you through the steps to set up an office VoIP phone.
Step 1 of How To Set Up An Office Phone: Research The Top VoIP Business Phone Providers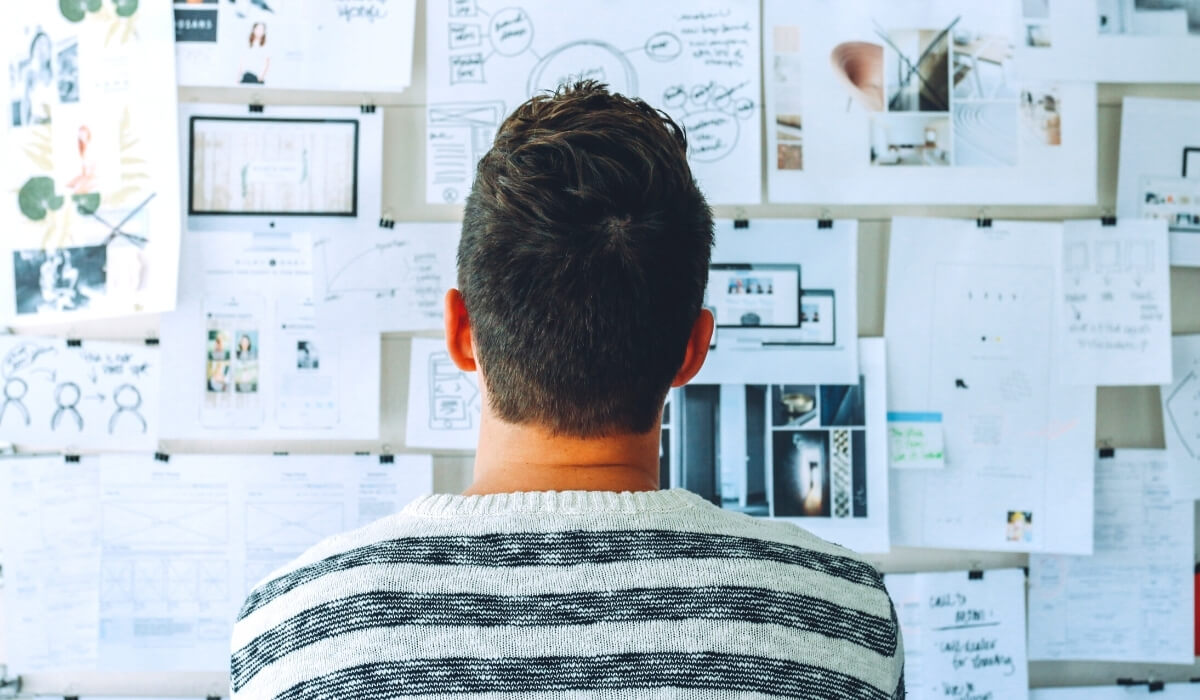 The first step is to research different phone providers. All of them have variations in pricing and functionalities. Some are designed to provide support to large enterprises with greater amounts of call traffic; others are tailor-made for small teams and businesses.
Each VoIP system has different pros and cons, and features, so it is important to identify what your wants and needs are before deciding which phone provider is better suited for your business's needs.
When it comes to VoIP systems, there is no one-size-fits-all. Knowing your priorities, which features you need or want, and taking note of what is most important to you, will help find the perfect phone system for your business.
You can choose from two separate phones: VoIP and the legacy PBX phone.
With VoIP, instead of being transferred through a telephone network, voice data is divided into numerous tiny packets and delivered over an internet telephony connection in the same manner as other forms of data.
The device that receives your voice as input might be anything from a desk telephone handset to a headset microphone to a smartphone that supports mobile VoIP.
If you have a good Internet connection, you can reliably receive phone service through your Internet connection rather than through your local phone provider.
A legacy PBX system provides more dependability due to the physical link that exists between all of the devices in the network. A PBX call is routed over physical lines that connect phones in your office to the PBX box and the PBX box to the local phone grid.
In general, PBX phone systems have a minor edge in terms of speech quality on calls, although this is primarily because not all businesses have the same high-speed Internet access.
The legacy PBX system is best suited for businesses with a limited footprint and a much larger number of phone calls. Because sophisticated functionality and continual development are not required in this context, PBX is the ideal solution. 
Companies with a mobile workforce, seasonal fluctuations in call traffic, numerous locations, or a desire for sophisticated functionality, on the other hand, should investigate VoIP phone systems.
Request a consultation with a managed voice provider before settling on a phone system so that you can gather more information on which phone system best matches your business's operational needs.
Step 2 of How To Set Up An Office Phone: Review Your Current Internet Speed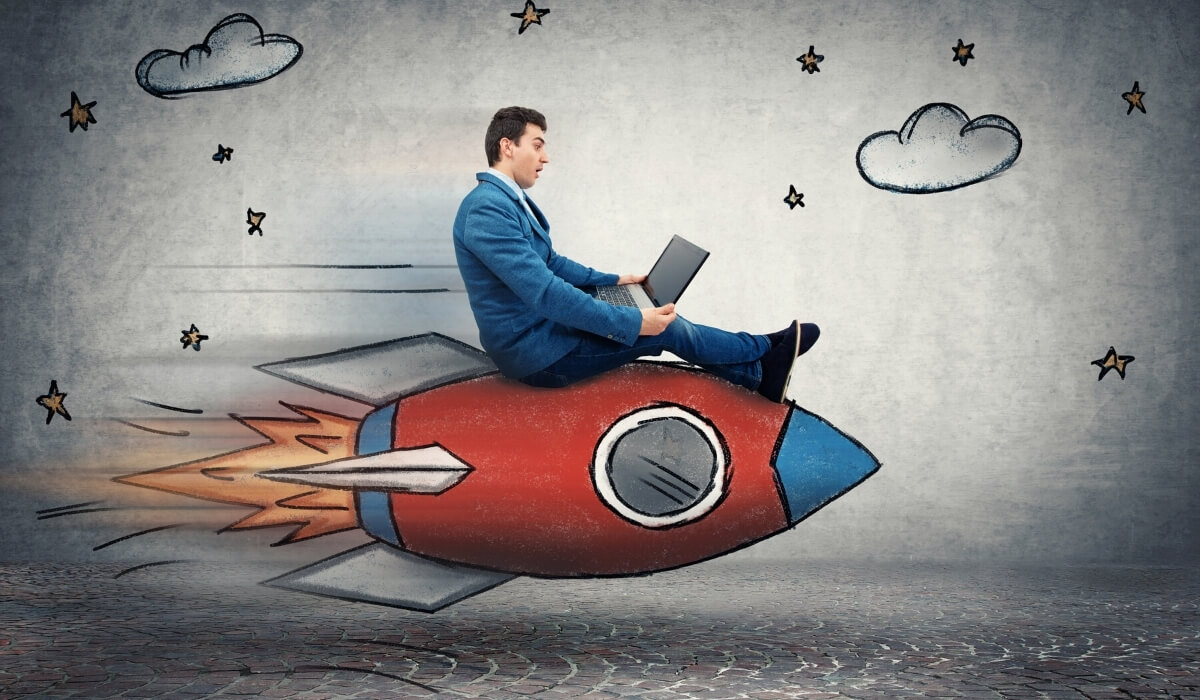 Once you know how many users you will have, you may test your workplace Internet connection to determine whether it can support VoIP at that level of user volume. 
It would be most unfortunate if you sign up for VoIP only to discover that it won't work with your existing internet connection. You must have adequate bandwidth to handle both incoming and outgoing call traffic. If there are too many users and a poor connection, call quality will suffer.
In addition, it's best to ascertain that your internet connection is both quick and dependable. The number of VoIP lines you can handle will ultimately be determined by the strength and speed of your network.
A 500 Kbps upload speed will generally support five lines, but a 10 Mbps upload speed will support at least 100 lines. Your internet speed, also known as bandwidth, is supplied as a fixed amount of speed at any one moment, and attempting to conduct too many resource-intensive tasks at once might rapidly surpass the assigned amount.
To reduce call-quality difficulties caused by bandwidth, you must first determine how much bandwidth you will need to operate a new VoIP phone system, in addition to your present internet use requirements.
You must keep in mind that the quantity of bandwidth you demand is in excess of your typical internet consumption. If you have a 10Mbp Internet connection and want to handle 120 concurrent conversations, you won't have enough bandwidth to perform things like watching movies, checking email, or streaming music. 
As a consequence, you would need to raise your connection speed to account for regular usage as well as the overhead of additional phone calls. Furthermore, different speech protocols might consume more or less bandwidth, so check with your phone system manufacturer to discover which protocols your system will utilize.
Fiber internet is becoming increasingly popular, and running VoIP over a fiber network is a good choice for the majority of small businesses. However, determining the best alternatives for your phone service or VoIP services can be difficult. Particularly for those who are not in the business of offering these features and services to enterprises.
Step 3 of How To Set Up An Office Phone: Determine What Phone Features Are Most Important for Your Business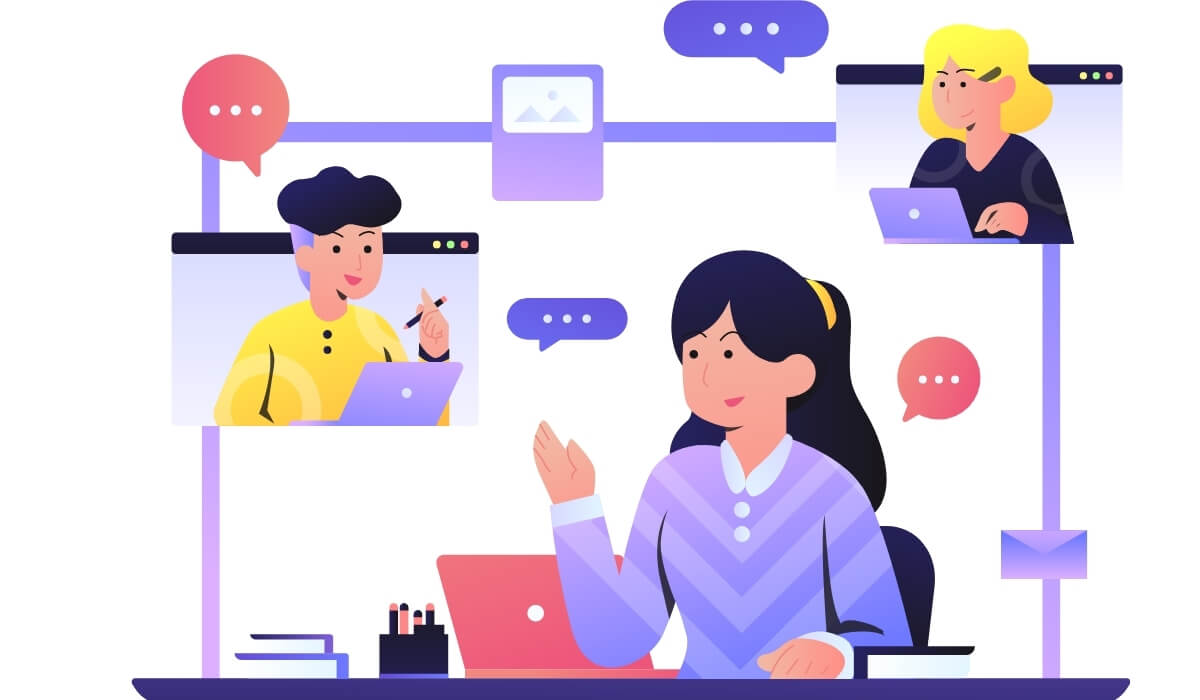 Several features are available, including individual phone numbers for each employee, an auto call router, call restrictions, conference calls, mobile applications, and much more. 
Determine which features will be most beneficial to your company. For example, suppose you desire a home-based VoIP system for your office but your job requires frequent travel. 
If this is the case, you will need a good mobile app. Or perhaps you are getting a system with more than ten lines. In that scenario, detailed call routing rules are required. 
When the time comes to choose your VoIP phone service, the list below will make the process considerably faster and more efficient.
Here are a few features and alternatives to consider:
Customizable greetings
Voicemail to email and/or text
Simultaneous ringing
Unlimited extensions
Time of day routing
Fax to email
Call handling
Bonus features:
Multilevel interactive voice response (IVR)
Mobile apps
Document sharing
Hot-desking
Storage
Integrations
These features are only a sliver of what is available. Before you start looking at different VoIP providers and what they offer, make a list of must-have and nice-to-have features. This list serves as an excellent starting point for determining why you are investing in a VoIP system.
Also, consider the hardware you may need. The ideal VoIP service for your business will depend on whether you want to use traditional desk phones, desktop, and mobile apps, or a mix of the three.
Step 4 of How To Set Up An Office Phone: Determine How Many Phone Lines You Need
The efforts of government organizations and private enterprises to create wireless communications infrastructure are driving the expansion of the VoIP industry. 
In 2020, the worldwide VoIP market was valued at $46.9 billion.  That is expected to grow to $183.7 billion by 2027. Between 2021 and 2027, the industry is anticipated to increase at a CAGR (Compound Annual Growth Rate) of 21.5 percent. In the United States alone, the VoIP sector earned $14.1 billion in sales in 2020.
VoIP technology gives businesses the agility, independence, and cooperation they need to efficiently run their day-to-day operations.
The possibility of purchasing a phone system that has an expensive price tag with good features early on leading to getting one in the next 1-2 years with a lower price is highly likely, especially with VoIP's growth in the past years.
Step 5 of How To Set Up An Office Phone: Set An Agreement With Your VoIP Provider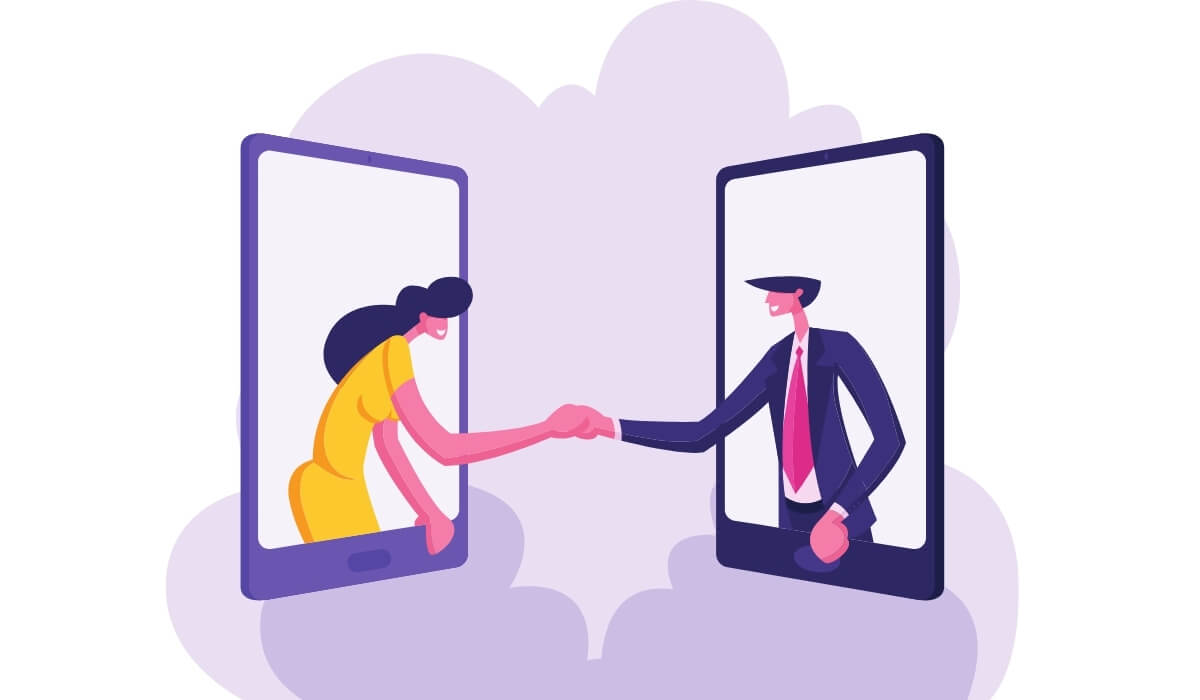 VoIP packages often have two kinds of expenses, depending on your VoIP provider: a monthly line rental fee and use charges. You will pay a monthly subscription fee to utilize your provider's services, and you may be charged extra for outbound calls.
Billing
Pre-paid VoIP services are considerably simpler and less expensive than post-paid ones. 
Every month, post-paid clients are charged for utilizing a provider's service. Post-paid billing is generally governed by a contract.
The post-paid service is appropriate for companies (mostly larger organizations) that handle a high volume of VoIP daily calls. Users of this option must pay a monthly service fee in exchange for unlimited VoIP calls.
Call Flow
A good Call Flow may turn a team of underperforming agents into top performers with satisfied clients. These Call Flows are straightforward, with fewer stages, a clear conclusion, and a response for every sort of call. 
A good Call Flow does not require workarounds, which means that agents will not have to deviate from their repeatable solution for certain sorts of calls. A proper call flow also eliminates the need for agents to consult a team lead or supervisor to make judgment decisions for call circumstances that were not addressed in training.
When your call center has a good call flow, your employees can handle any contact scenario with ease, and the client benefits! Agents will notice higher CSAT (customer satisfaction) and NPS (net promoter score) numbers, as well as decreased AR and AHT (attrition rate) (average handle time). 
The agent won't be the only one who notices a change. A good call flow may boost the overall performance of a call center! Agent retention will grow as employees gain confidence on the phone, and profitability will rise as training and recruiting expenses to fall.
There are numerous factors to consider while creating or enhancing your Call Flow. First and foremost, remember the 80/20 rule: 20% of call categories account for 80% of total calls received by your center. To have the biggest impact, start with the 20 percent of the most prevalent call types.
Step 6 of How To Set Up An Office Phone: Configure Your Phone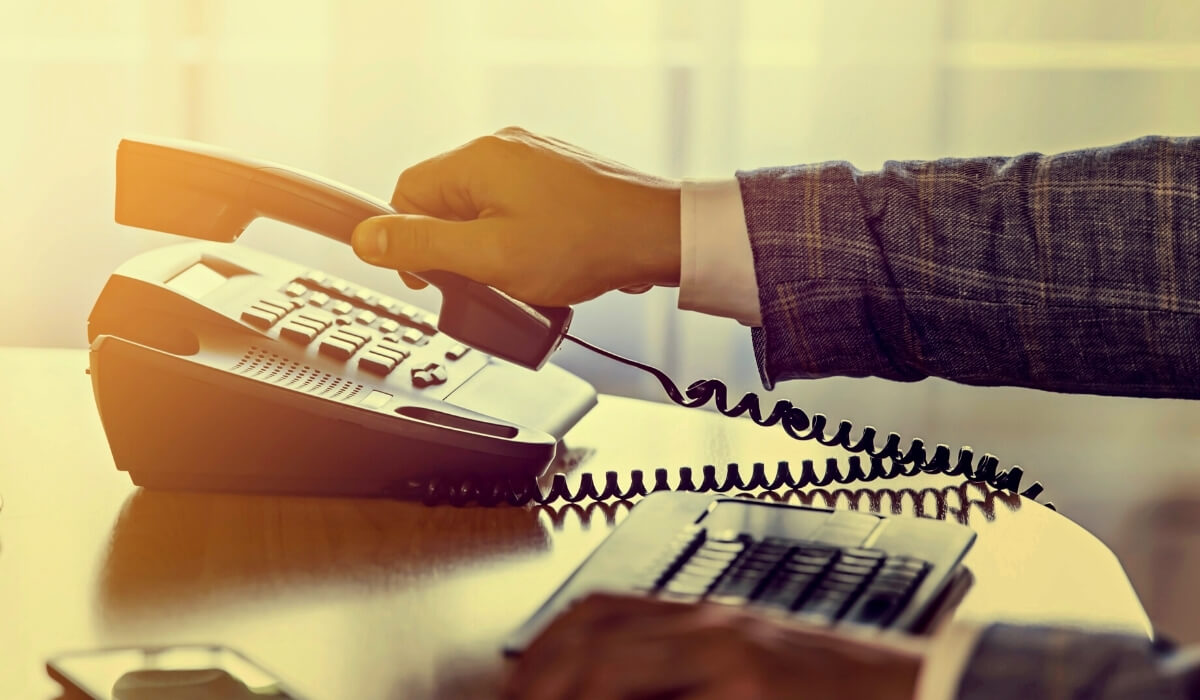 In most situations, you just plug your phone into your Ethernet system, configure your phone's settings, and you're ready to go. If you have a firewall in place, you may need to go back and forth with your provider to get everything working properly. Most VoIP installations should be manageable if you are technically competent.
Depending on the type of your business, you may wish to set up an automated greeting with extensions, business hours, call forwarding, voicemail, and so on. You may modify and change features relevant to your business needs online at any time with a cloud-based phone system.
1: Choose A Phone Number
Begin by determining if you want a local phone number, a toll-free number, or both. You may even be able to get a vanity number, which may be a valuable asset to your business.
2. Add An Automated Attendant
Adding an auto attendant to welcome your callers is a simple way to make your company sound more professional (e.g., press 1 for Sarah, press 2 for James). 
3. Upload Hold Music
You may also pick from a range of preset hold music options to keep your callers entertained.
4. Record A Voicemail Greeting
It's simple to personalize your voicemail greeting. Furthermore, rather than listening to the full message, you may have your voicemails transcribed into text in your email, allowing you to quickly determine the message's content.
5. Set Up A Phone
One of the most significant benefits of VoIP is that you may use your existing phone or mobile device as your work phone. It distinguishes your line from your corporate line and makes it easy to notice when a work call is coming in.
VoIP-enabled home office systems are more efficient in a variety of ways, particularly in terms of improving functionality and price. The days of being limited to a desk and chair are past when you include a VoIP phone system in your office, whether at home or in a business location.
Step 7 of How To Set Up An Office Phone: Order Any Necessary Hardware to Run Your Business Phone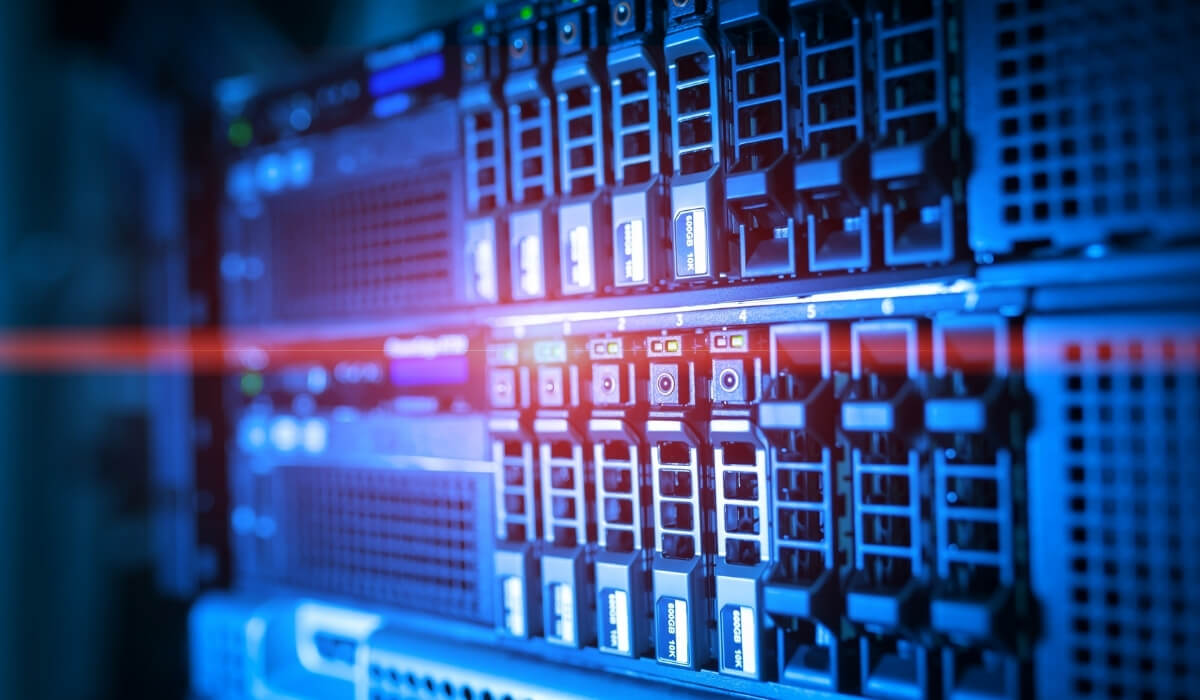 The required VoIP equipment can be extremely modest, allowing users who want to take advantage of the benefits of voice-over IP such as cheaper calls, mobile offices, and media mixing to do so with a basic installation.
A router may or may not be required for a normal home-use installation. An IP phone or a conventional phone with an ATA adaptor is used as VoIP equipment. A softphone, a software that converts PCs into phones, is a third alternative.
A modem and router, which are already part of your internet configuration, are required for a VoIP phone system to function. Users may make calls from any device that has downloaded your call software. This gadget might be a smartphone, laptop, or desktop computer. A VoIP phone may also be used to make calls.
Employees may call from anywhere, whether from their smartphone or a VoIP phone, allowing your remote teams to be productive and connected while working from wherever they are.
Most small business VoIP systems host a private branch exchange (PBX) on their servers, removing the need for a physical PBX box in your office. To get started, just download the desktop and mobile applications for the platform. 
If your VoIP solution necessitates an on-site PBX system, you must install it and connect it to your internet service provider (ISP). 
Then, using an Ethernet wire, connect your VoIP-enabled desk phones to your PBX box. The setup process for each VoIP service will differ, so browse through their instructions for more specific information. After you've installed your system, you'll need to customize your settings. In this area, you may set up your phone tree, assign extensions, prepare your voicemail, create calling schedules, and set up call forwarding, among other things. Most VoIP providers provide a step-by-step setup wizard to guarantee that every component of your system is configured.
Bonus section: How To Choose The Best VoIP Provider For Your Phone System
If you've chosen to switch to a VoIP service but aren't sure where to begin, the simple answer is to take it carefully, do your research, and don't make cost your major priority. A plethora of fantastic corporate VoIP systems are available, but each one has a unique set of features and pricing structure, making it tough to choose.
Because VoIP solutions are so adaptable, they can be linked to other systems such as your customer relationship management (CRM) or help desk system, and they can also be mined for new insights into how your customers perceive your organization and what demographics compose your core audience.
The VoIP industry is large and expanding. With hundreds of VoIP businesses to select from, it's no surprise that some individuals struggle to locate a firm they enjoy! Don't just go with a VoIP service. Find a VoIP service that meets your requirements. 
Our article titled "Best Cloud-Based Business Phone Systems This Year" provided comprehensive information about the top cloud-based business phone systems. We discuss their standout features and outline both their advantages and disadvantages. If you're still wondering what a cloud-based system is and how it operates, you'll find all the answers in our detailed article. We delve into the history of these systems, their contemporary applications, their key advantages, offer examples, and much more. Look no further for a thorough exploration of cloud-based systems.