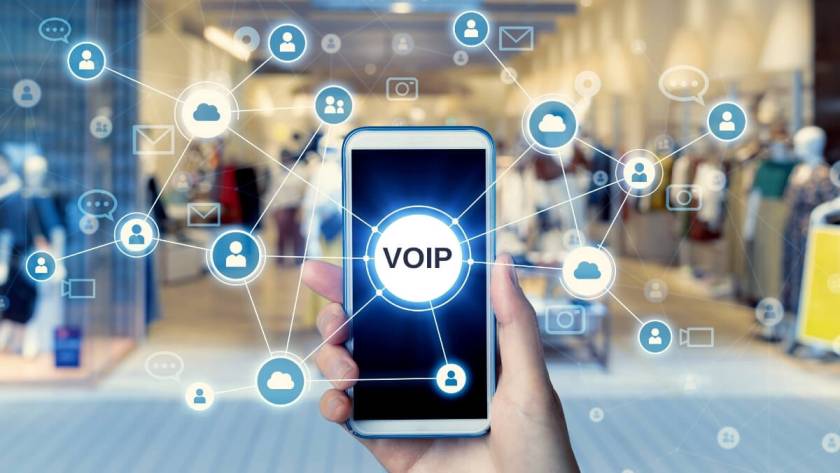 If you've never heard of Voice over Internet Protocol (VoIP), prepare to change your perspective on long-distance phone calls. VoIP is a method of converting your voice into a digital signal, allowing you to make a call from a computer, a VoIP phone, or other data-driven devices. 
Simply put, it is a phone service provided through the internet. IP telephony, internet telephony, broadband telephony, and broadband phone service are other terms for it.
VoIP can convert a regular Internet connection into a means of making free phone calls. The practical implication is that by utilizing some of the free VoIP software available to conduct Internet phone calls, you are completely circumventing the phone provider (and its expenses).
Businesses in the United States, according to Statista, added nearly 35 million VoIP lines between 2010 and 2018, for a total of 41.6 million.
VoIP, in addition to standard call services, provides access to sophisticated apps that may help your team be more flexible and productive. 
Business VoIP solutions have grown into unified communications systems that consider all communications—phone calls, faxes, voice mail, email, web conferencing, and others—to be distinct components that may be delivered by any method and to any device, including cell phones.
Companies employing a Hosted VoIP PBX benefit from the complete functionality of a PBX without the high cost of equipment, updates, and upkeep. With a Hosted PBX, small organizations may have the impression of a huge centralized business by taking advantage of the range of capabilities offered.
There is no need to buy new equipment or lose your investment in your existing legacy system. Many VoIP providers have spent much time and money developing their Hosted VoIP Solutions and no longer offer SIP Trunking.  As a consequence, many organizations are unaware of the benefits of SIP trunking. Businesses may maintain their existing analog PBX and telephones by using SIP.
In this article, we will talk about how VoIP works, its features, pros, cons, and the types of businesses that can benefit from VoIP-hosted systems.
How Does Hosted VoIP Work?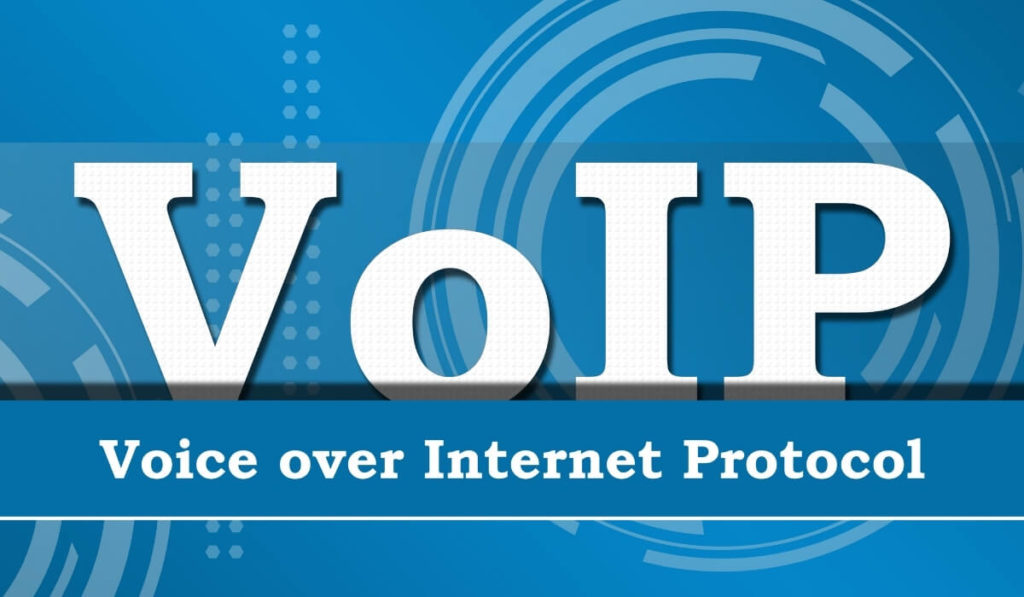 Traditional telephony services may now be delivered via computer networks by using packet-switched protocols, thanks to VoIP technology. Packet-switched VoIP encapsulates voice signals in packets, much like an electronic envelope. VoIP packets can be sent over any VoIP-compatible network, such as a local area network (LAN).
Pros
1. Low Cost
This technology results in increased cost savings. It saves money on travel and training because of the ability to conduct online and video conferencing. If you have a broadband Internet connection, you can make free PC-to-PC phone calls from anywhere on the planet (DSL or cable). If you want to make a PC-to-phone connection, there will typically be a fee, but it will most likely be considerably less than your regular phone service.
2. Features
Unlike traditional phone service, which typically charges more for extra services, VoIP includes a slew of modern communication tools. Call forwarding, call waiting, voicemail, caller ID, and three-way calling are just a few of the many features included with VoIP phone service. You may also transfer data such as images and documents while conversing on the phone.
VoIP phones can connect with other Internet-based services, such as video conferencing, message or data file sharing in tandem with the call, audio conferencing, managing address books, and informing interested parties whether others (e.g., friends or colleagues) are accessible online.
3. Flexibility
When choosing a VoIP phone service provider, you will be given a converter that allows you to use a regular phone with the VoIP phone service. The converter is pre-programmed with your phone number. 
This means that as long as you have access to a high-speed Internet connection, you can take your phone converter and phone number with you wherever you go. Because your phone number is located in your converter (rather than your home/office), you may use any area code.
For a nominal price, some carriers may enable you to have multiple phone numbers in various area codes (called a virtual phone number).
Cons
1. Bandwidth
VoIP is entirely dependent on your internet connection. When your internet connection breaks, your phone line fails as well. Similarly, inadequate bandwidth will almost certainly result in service quality difficulties. 
The quality of your broadband connection is totally dependent on your internet connection. Poor internet connectivity can also have an impact on call quality and cause issues such as jitter and latency.
Latency and jitter occur when data packets are either delayed in transmission or incorrectly reassembled. These faults may not even be with your network; large internet backbones change data paths to send traffic in the most reliable and fastest manner to a destination. These modifications take place automatically, with no intervention from you.
2. Tech Support
Poor VoIP service quality is common when a facility connects to the internet using obsolete technology. This is most common when firewalls, routers, or cable modems are out of date. If you encounter this difficulty while on a call, it is a fixable issue. You can update router software, replace network equipment, or reconfigure it.
You may need to inspect each network port in your laptop or VoIP device to identify the older components that should be replaced or updated.
3. Weather
Even if there are no power outages, bad weather can influence ISPs. If consumers' internet connections or networks are slowed, VoIP service dependability and quality suffer. Because VoIP relies on an internet connection, it is vulnerable to all of the problems associated with residential broadband services.
Weather conditions may have a significant influence on call quality.  Although certain techniques make it possible to cope with other contextual variables, users cannot control the weather.
Most Common 21st Century Features Hosted VoIP Systems Can Integrate With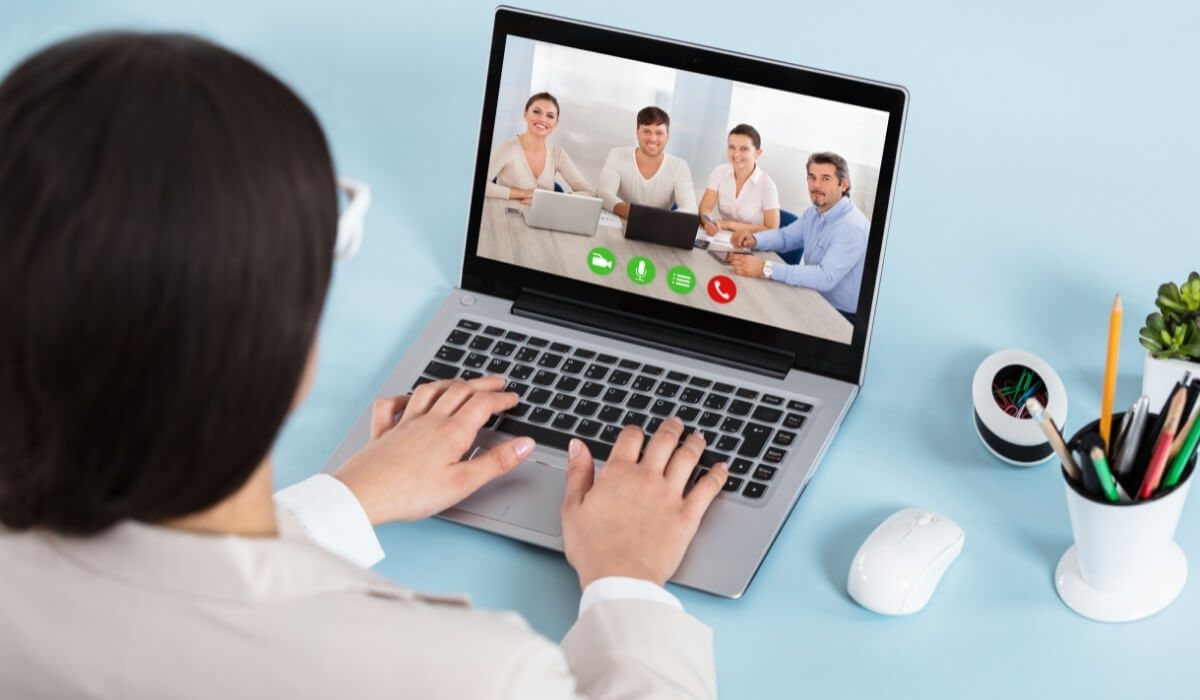 The landline phone system was created in 1876 and has mostly stayed unaltered since then. Landline telephones function by transferring signals from one phone to another via a copper cable through a network of physical switch boxes, making them dependable and quick, albeit maintenance may be difficult and time-consuming.
Phone systems evolved at a rapid rate as a result of improved communication capabilities. Soon, landline networks would connect businesses, customers, friends, and families across continents.
Traditional landline phones have a high level of dependability. Because the connection is wired, you can expect your service to be consistent and not drop out on you. This may be critical for organizations, both in terms of productivity and ensuring that consumers can consistently reach you. 
Furthermore, when a natural catastrophe or severe weather occurs, phone lines tend to stay operational or may be repaired more rapidly than the internet, reducing downtime for your organization. 
VoIP did not become a viable solution right away. It took decades of research, testing, and technical progress for it to become a popular choice. 
VoIP technology's history continues to improve, making it cheaper and feature-rich than basic landline services. 
VoIP communication platforms are always innovating and introducing new and improved VoIP phone capabilities. Video calling, texting, file sharing, automated attendants, and call recording are all standard features of most VoIP service providers. 
Some VoIP systems provide even more sophisticated technology, such as CRM integration, interactive voice response (IVR) tools, real-time analytics, and hotdesking.
Features of Hosted VoIP Systems
1. Videoconferencing
The majority of businesses dislike paying an additional cost for a conference bridge. And no one enjoys the bother of having to download a third-party add-on for everyone to use. Ideally, you want a solution that incorporates conference bridge capability within the VoIP system. It's a more efficient and cost-effective alternative. 
Video chat is a helpful business phone feature that enables several people to engage in virtual meetings while hearing and seeing each other. Furthermore, most systems provide screen sharing so that team members can easily exchange critical documents and other information.
Every day, many distant teams use video conferencing to remain in touch. If you want to use your VoIP system to conduct video conferences, you'll need a fast, consistent internet connection to manage all of that data.
2. Voicemail To Email Transcription
There should be no reason to miss any voicemail messages. It shouldn't matter where you are or what device you have available to you. 
Assume you're at a meeting, on a phone call, or in a noisy setting. Users who use voicemail transcription can read the message on their mobile device as text. When customers are not near their VoIP phone, they can get the message as a wave file attachment that can be played from their email.
3. Call Forwarding
Call forwarding is a common corporate telephony service ensuring that your customers' calls are never missed. When this feature is enabled, inbound calls can be automatically redirected to another extension or phone number.
It's a great alternative for company owners who wish to reduce missed sales leads by diverting calls to a mobile number when no one answers the desk phone. Call forwarding, unfortunately, does not ensure that a lead is never routed to voicemail. As a result, in addition to activating this option, some businesses choose to employ an answering service.
4. Call Recording
A VoIP module that allows staff to record phone calls for training and reference is called call recording. Depending on the supplier, calls can be recorded companywide or on an individual, on-demand basis. Some systems also include cloud storage space, allowing you to avoid taking up valuable network space.
Call recording is extremely beneficial in customer service and sales situations so that crucial discussions may be saved. However, the function is much more useful if your machine also supports HD voice calling.
5. Advanced Usage Analytics For VoIP
Call analytics assist you in gathering, storing, and analyzing real-time and historical call data. This information can help you make data-driven decisions to enhance your program or call center by informing you about agent and call performance.
The most significant advantage of VoIP analytics is most likely seen in the customer service department. Sales managers may improve their tactics through the use of analytics data. For example, knowing customers' call habits allows managers to identify methods to minimize wait times.
Types Of Businesses That Benefit From Hosted VoIP Systems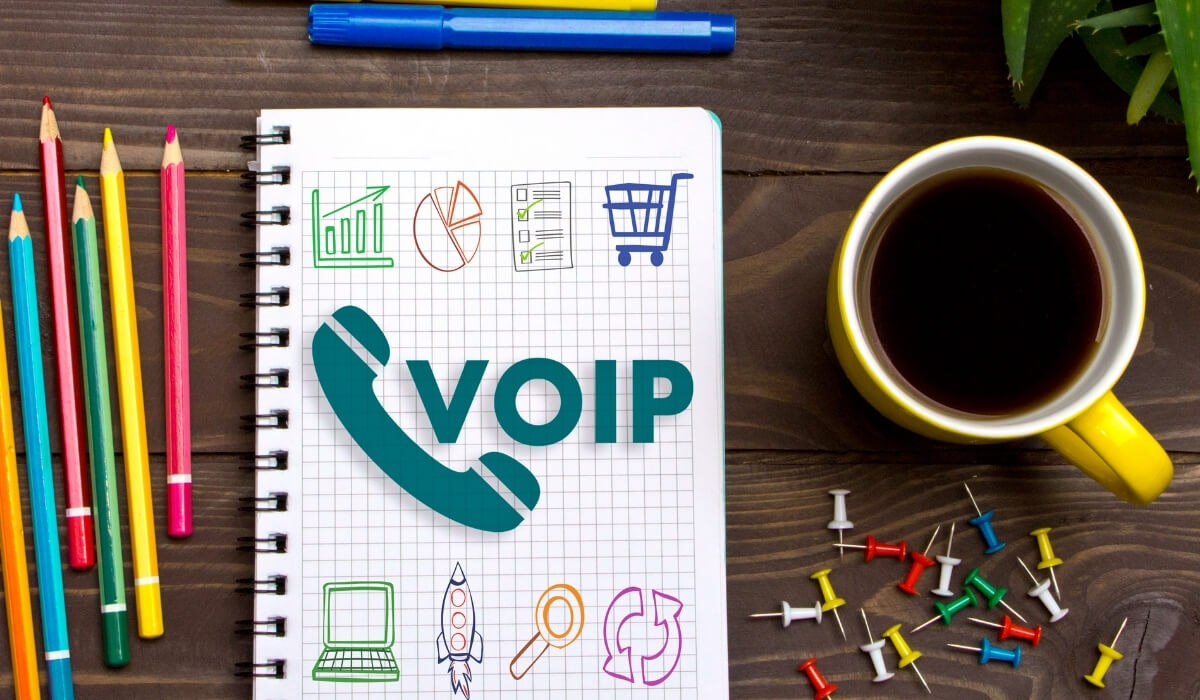 1. Hospitality
Because of the high expense of hotel room phones, many hotel guests avoid using them. Many clients have suffered sticker shock after receiving their bills and seeing how they were charged for using the room's phone a few times.
However, by utilizing a less expensive VoIP system, the hotel may pass on those savings to the customers, making hotel phones a more appealing choice once again.
When it comes to communications, VoIP provides every client with features such as voice mail, call hold, and call forwarding, all at a significant discount. The more amenities a hotel can offer at a low cost, the more guests it will attract.
2. Financial Institutions
While more dynamic communications may benefit organizations across industries, the flexibility to communicate anytime and anywhere is especially useful in competitive areas such as banking. Because VoIP services are flexible, portable, and ready to connect with existing CRMs like Salesforce, businesses can adapt communications to their clients' and employees' needs.
VoIP also helps prevent mix-ups and delays for critical clients. Responding swiftly and efficiently to client demands could mean the difference between keeping billing clients and losing them to rivals. Through complex search group settings, data-collection connections, and voice-assisted technologies, VoIP enables your employees to handle clients with ease.
3. Real Estate Companies
With the level of competition in today's real estate market, keeping present in all of these channels and reacting to customers swiftly and efficiently is important. With a VoIP system, you and your team become accessible at all times via phone conversations, emails, and instant messaging.
Customers who can contact someone anytime they want via their chosen communication method will be happier, leading to more sales.
As communication channels change throughout the world, VoIP helps businesses remain ahead of the competition. It is essential to keep up with technological advancements if you want to improve your real estate business.
4. Healthcare Systems
VoIP allows businesses and organizations to simplify and reduce IT complexity by eliminating the need to pay a phone provider for traditional phone lines, thus saving money on phone bills while gaining access to advanced features that traditional corporate phone systems do not provide.
VoIP has unique advantages for medical offices. Here are some of the key benefits that a VoIP phone system may provide for medical offices. 
One option that helps improve the patient's experience is the ability to forward, block, and divert calls from many locations as if they were all in one place without the caller knowing the difference.
This is especially useful if you have numerous locations and need to route a call to a different site that does not use the same phone system as yours.
Another method VoIP benefits healthcare professionals, such as veterinarians and dental clinics, is by allowing them to select when they want to answer calls individually and when they want them answered and routed automatically. 
Smaller medical offices may prefer to have someone answer the phone as frequently as possible, but for times when your front office needs a break or it's after business hours, VoIP allows you to have an automated attendant answer, send custom messages based on the day and time, and route callers to scheduling, billing, and other services.
5. Air Travel
Major airports are making a transition to IP-based networks for communications. Airports, like other corporate sectors, want to reduce their communication expenses. To facilitate mission-critical communications among airport traffic control towers, many airports still rely on outdated analog communications circuits and old telephone systems.
As the tourist business continuously evolves and gets more competitive, travel companies must use an effective communication solution such as VoIP to improve their productivity, mobility, and service quality.
The use of a VoIP phone system can enable the establishment and growth of a virtual travel agency. Because VoIP works on an IP network, it saves money by removing the requirement for physical floor space and other equipment that is normally connected with a travel agency.
6. Construction Companies
Communications are an essential component of every construction firm, making it critical to have up-to-date technology so that you and your colleagues can always be reachable, regardless of the working conditions, to report changes from job to project.
Cloud telephony provides a dependable and cost-effective solution for construction companies to communicate with one another. The greater connectivity contributes to a safer working environment, especially for lone employees, who benefit from an added layer of security because wireless solutions may be outfitted with trackers that can identify them in the case of an accident.
Workers and contractors can communicate using a wireless phone rather than a mobile phone; calls are thus free via the local network, avoiding the normal pitfalls of costly mobile calls. The ability to easily contact the people you need to reach (and for free) may assist construction firms when making rapid choices on the go.
How Is Cloud-Based Better Than On-Premise VoIP?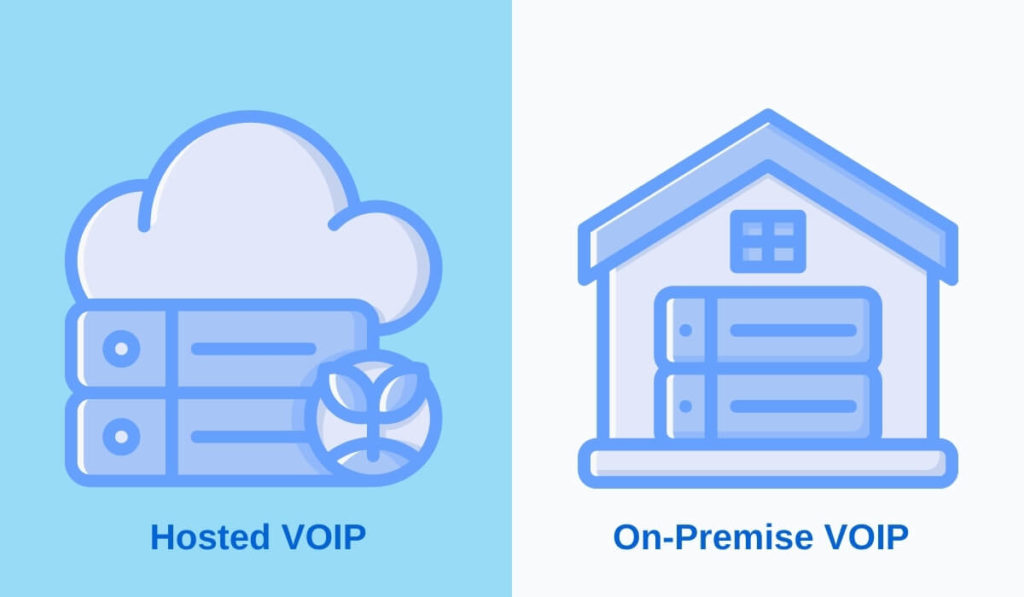 According to an industry share analysis report in 2020, the VoIP market was worth more than USD $30 billion in 2020 and is expected to expand at a CAGR of 15% from 2021 to 2027.
On-premises VoIP phone systems placed at your company's headquarters are generally handled and maintained by your staff. While you may engage a third party to handle your phone system, you cannot escape the hardware costs associated with setting up your VoIP phones.
In contrast, hosted VoIP implies that a VoIP provider hosts and maintains all software and hardware. Except for the physical phones, everything else is offered digitally, which means you won't have to worry about expensive hardware expenditures or an in-house team to maintain the system.
Hosted VoIP Top

Benefits
On the other hand, Hosted VoIP is handled by the VoIP provider, so you won't have to maintain or manage any of the phone system's equipment, services, or servers.
Instead of routing phone calls through your company's network, a hosted or cloud-based VoIP system runs over the internet, and your office will be issued a phone number that can be accessed from anywhere in the globe.
1. Cost Savings
VoIP requires certain upfront outlays, such as handsets, but phone lines and add-on services are charged monthly at a fixed cost. When compared to traditional communication technologies, this means that VoIP offers substantial cost reductions.
2. Scalability
With hosted VoIP, you can easily and quickly increase phone lines. Your firm may simply add or remove phone lines with a few clicks by calling your supplier or entering your administration site. This is ideal for organizations undergoing rapid development or facing seasonal employment variations.
3. Mobile Workforce
Your organization and its workers may access its communications infrastructure from anywhere with the use of a hosted VoIP solution. Working remotely is not an issue; you will be able to operate your business from anywhere and encourage your staff to be productive regardless of where they are.
4. Improved Customer Service
VoIP systems offer enhanced voice features that aid in providing great phone experiences for customers. These features shorten hold times by resolving issues more quickly, providing customers with improved call quality, and enabling them to contact the correct person instantly.  On-hold messaging can answer commonly asked questions or advertise special deals.
5. Access To Innovative Features
Whether you are a tiny startup or a huge corporation, your organization may make use of cutting-edge communication tools when they are required. This might include features such as 'never miss a call,' virtual help, auto-attendant, and video chat, all of which will increase customer service and operational efficiency for your company.
The Bottom Line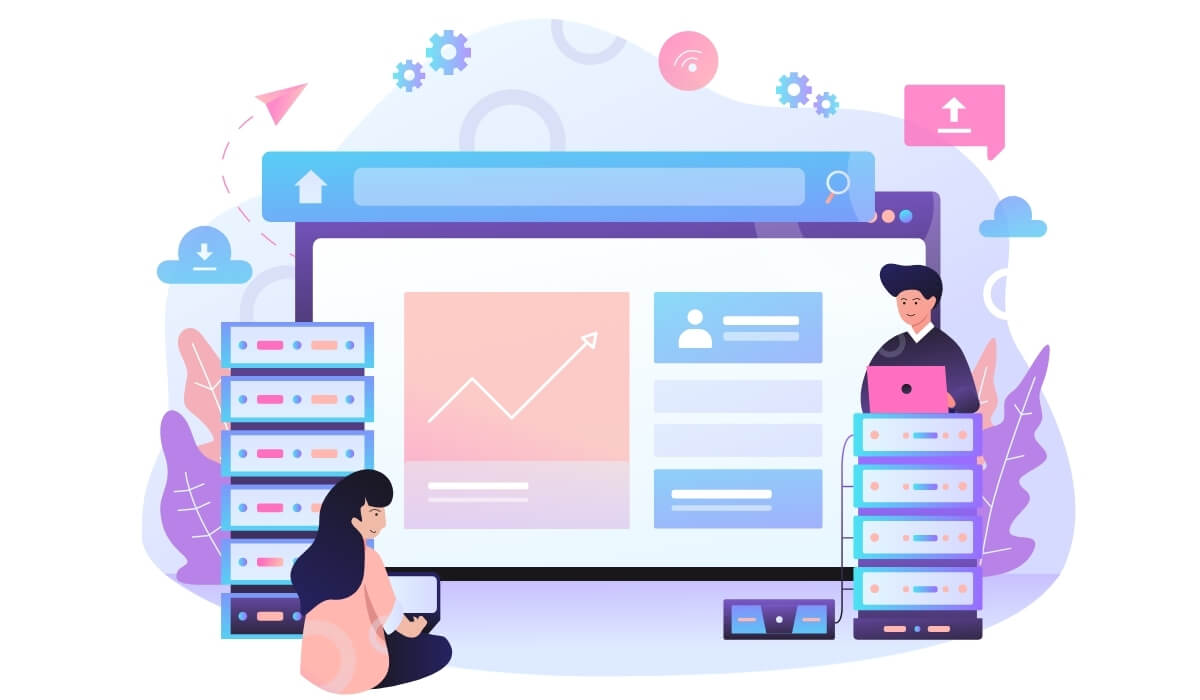 You may also be able to save money on communication services by switching to VoIP. When using VoIP, long-distance and international calls are generally free. The only investment you make is with a good internet provider.
When you implement VoIP, it does not mean that all of your staff must utilize IP-enabled phones. Even if you have analog telephone stations, the finest VoIP providers deploy IP telephony in a way that safeguards your investment in current telephone equipment.
Because of its internet-based characteristics, VoIP business systems provide great value to businesses. VoIP phone capabilities, such as call hold and transfer tools, as well as more sophisticated technology, such as video conversations and hot-desking, are quickly becoming important corporate communication tools. These benefits, along with the cost savings over landline systems, make them an appealing alternative for both large and small businesses.