A cloud-based phone system is a phone service that allows you to make short and long-distance calls through the internet rather than using a typical analog phone. Cloud phones are housed and routed through one or more secure data centers.
According to Business Wire, The US mobile VoIP market is worth $14 billion as of 2020.
In this article, we have thoroughly reviewed, analyzed, tested, and used the best cloud-based business phone systems available to US companies and the services they offer. We have also documented their pros and cons.
If you're new to cloud-based VoIP phones, identifying which features your company requires may be difficult, and determining which providers and plans deliver these services could be a daunting task. We've done the leg work for you. 
Here's our unbiased ranked list of the best cloud-based business phone systems, including which companies provide them, why you need them, and the benefits and drawbacks to watch for.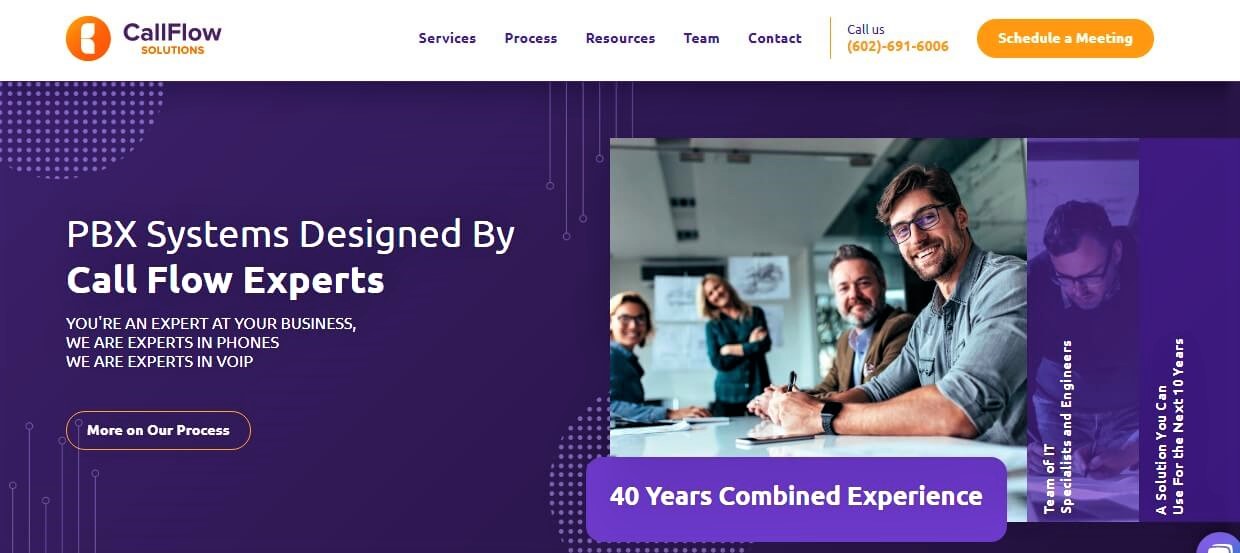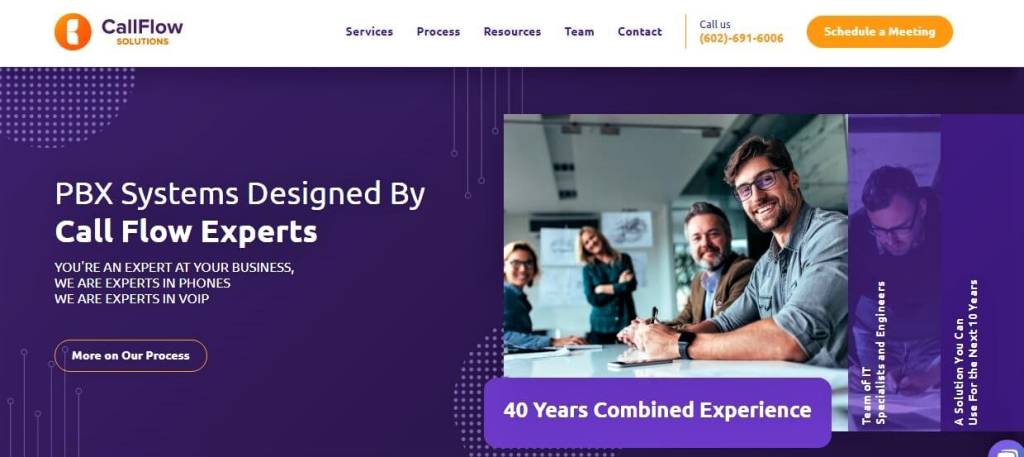 1. Call Flow Solutions
Our score: 9.8 / 10 
Gilbert, Arizona, United States
Call Flow Solutions provides wireless internet services to small and medium-sized businesses by helping them design the perfect office phone system. 
Call Flow Solutions doesn't only provide office phone systems. They help each client with specific call flow paths based on their unique business needs. 
Regardless of the package you choose, the company's staff will provide a white-glove solution to choose, configure, and integrate your call phone system. That includes CRM integration, advanced analytics, and easy-to-understand reporting. 
It is the holistic combination of pricing, functionality, support, and extensive up-front assistance that makes Call Flow Solutions our top contender in the business phone systems space. Their knowledgeable call flow experts will guide organizations through the process of selecting the best phone system. And, remarkably, their fees are significantly lower than those of some other competitors analyzed below.
Pros
Free creation and design for call flows.
99.9% uptime SLA.  
Affordable and reliable. 
Offers flexible pricing options.  
Custom utilization reporting and insights. 
Cons
Known as a consulting firm and not a direct manufacturer or vendor.
Software updates are not as frequent as those of other competitors.
Vendor updates are not fully controlled by the company.
Visit Call Flow Solutions here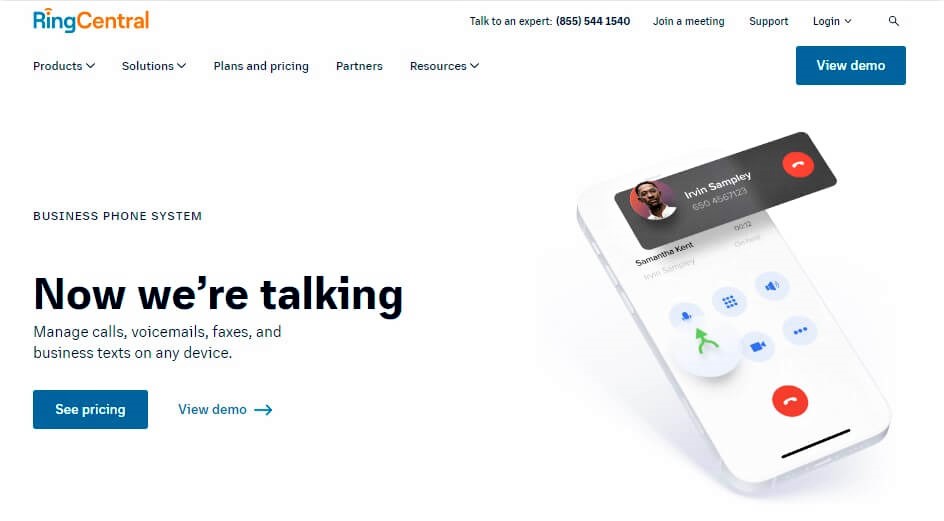 2. RingCentral
Our score: 9.4 / 10 
Belmont, California, United States
An all-in-one business phone system provider designed to help businesses communicate more effectively.
RingCentral, Inc. is a well-known, publicly-traded cloud-based communication provider. The company provides a multi-user and enterprise-grade communications solution that allows customers and employees to communicate on multiple devices, including smartphones, tablets, and computers, using voice, text, HD video and web conferencing, and fax. 
The company creates, maintains, and updates the call flow communication software, unlike Call Flow Solutions. RingCentral provides additional services to growing businesses including video conferencing, team messaging, and inbound/ outbound contact center solutions.
Pros
Extremely high level of service, both in terms of uptime and quality.
Extensive feature set that can be easily customized to specific user needs 
Using a dial-by-name directory and a hot desk, customers may be linked to the appropriate agent.
The provider offers call recording and forwarding services.
Cons
Cutover of ported phone numbers after hours.
Some users report faxes are frequently garbled and unreadable.
Current customers often complain that the software user experience is clunky and not intuitive. 
Visit RingCentral here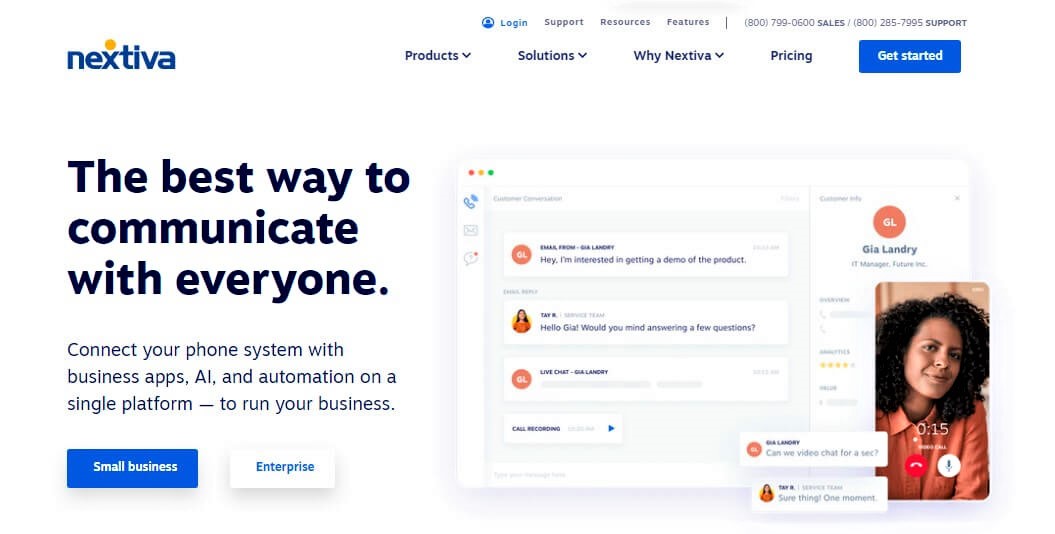 3. Nextiva
Our score: 9.1 / 10 
Scottsdale, Arizona, United States
Nextiva provides a cloud-based business phone system that connects to various customer and contact management systems and basic calling, faxing, and video conferencing.
As plan alternatives, Nextiva provides a cloud-based phone system that links to various customer and contact management systems and basic calling, faxing, and video conferencing. 
Nextiva is a company that combines its business phone, video conferencing, collaboration, and customer management services into a single platform.
This SaaS platform helps businesses manage internal and external communications, productivity (accessing company analytics to make better decisions), and customer relationships (monitor how customers feel about your service and track interactions with each client).
Pros
On all of its business phone plans, Nextiva provides round-the-clock customer service.
Nextiva may be utilized with existing office and mobile phones.
Nextiva's solution works with existing contact and customer relationship management systems.
Generally more affordable than RingCentral (but pricing is comparable across most categories).
Cons
Some services, such as limitless SMS and extensive CRM connections, are not included in the starter plan subscriptions.
Nextiva's base plan is costlier per user than some of its competitors' lowest-tier offerings.
Getting the best and most affordable Nextiva prices requires a three-year commitment which is a stark difference from Call Flow Solutions or RingCentral.
Visit Nextiva here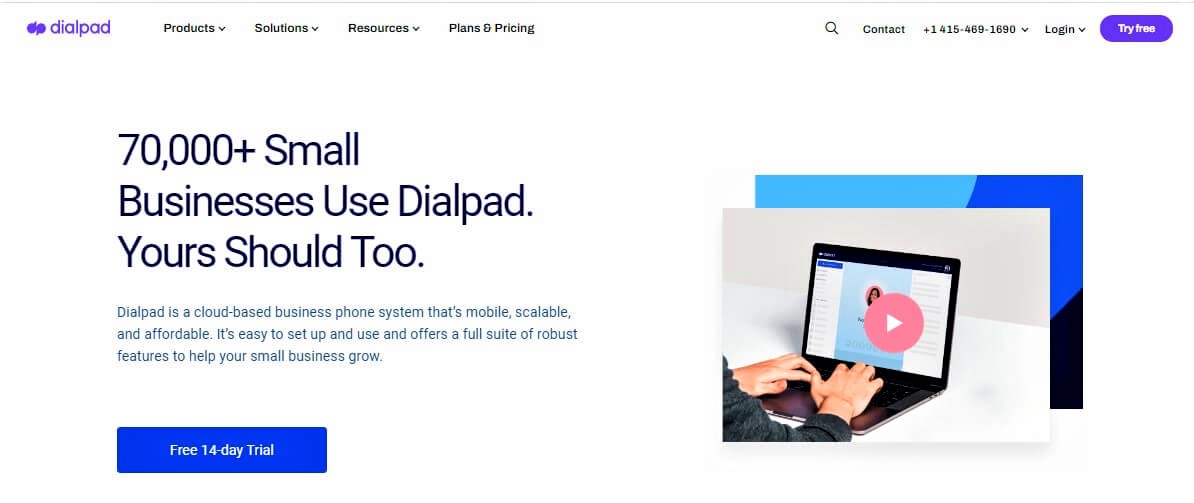 4. Dialpad
Our score: 8.8 / 10 
San Francisco, California, United States
Dialpad leverages artificial intelligence to enable businesses to learn from interactions between phone agents and consumers and then uses this data to make business choices, enhance productivity, and improve the experience of each customer.
Dialpad is built on Google Cloud Platform, thus all data, including sensitive client information, is saved using Google Cloud Platform services. 
Unlike some other corporate phone systems, the entry-level package includes Google and Microsoft Office 365 connectivity which may be seen as an advantage by some businesses.
Pros
Google and Microsoft Office 365 app connections are available for all pricing tiers.
Artificial intelligence-powered call analysis and transcription saves time and enhances customer service.
APIs give cell data as well as extra user control features.
Cons
The 14-day trial period is less than that of the majority of the other business phone systems in our rankings.
Free video conferencing is restricted to 45 minutes and 10 participants.
The company provides very limited reporting capabilities that can be used to determine an agent's performance. 
Visit Dialpad here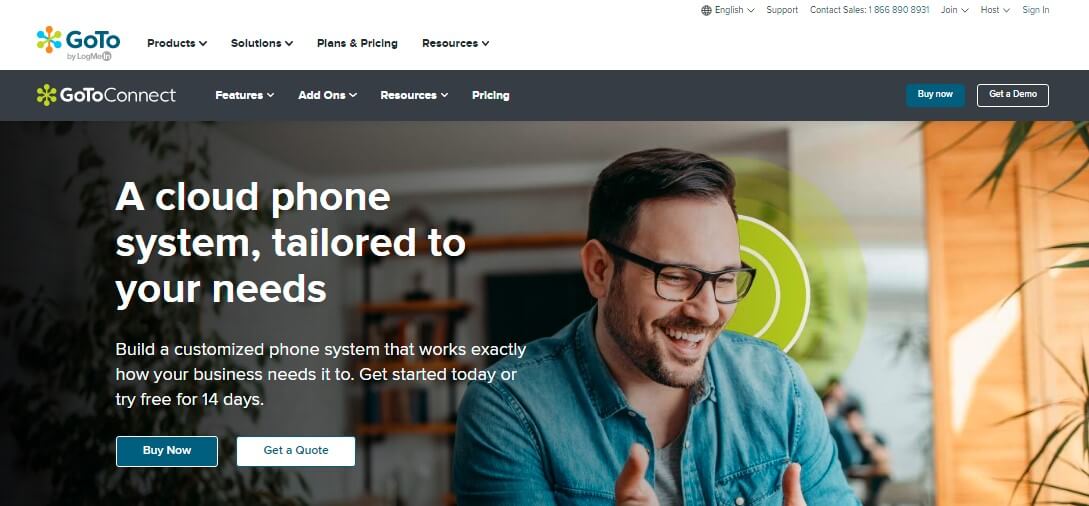 5. GoToConnect
Our score: 8.6 / 10 
Lindon, Utah, United States
A scalable, cost-effective, all-in-one unified communications as a service (UCaaS).
GoToConnect's business VoIP services include the entire set of standard capabilities, including a scalable plan that is suited for companies of all sizes. Its ambitions include sophisticated capabilities that can handle even larger offices and contact centers, in addition to crucial call management tools. International calling, unlimited online faxing, and complete video conferencing capabilities are all included as standard services.
Pros
The absence of on-premise hardware is eliminated by using a cloud-based solution.
They offer capabilities for international calling, which provides a comprehensive set of tools for automated answering, prompts, extension dialing, and call routing based on the caller's input. 
Bundles include phone service with improved virtual meeting capabilities.
Cons
For the entry package, meetings can last only 40 minutes and may include up to four participants.
The basic package solely includes self-service customer assistance.
Visit GoToConnect here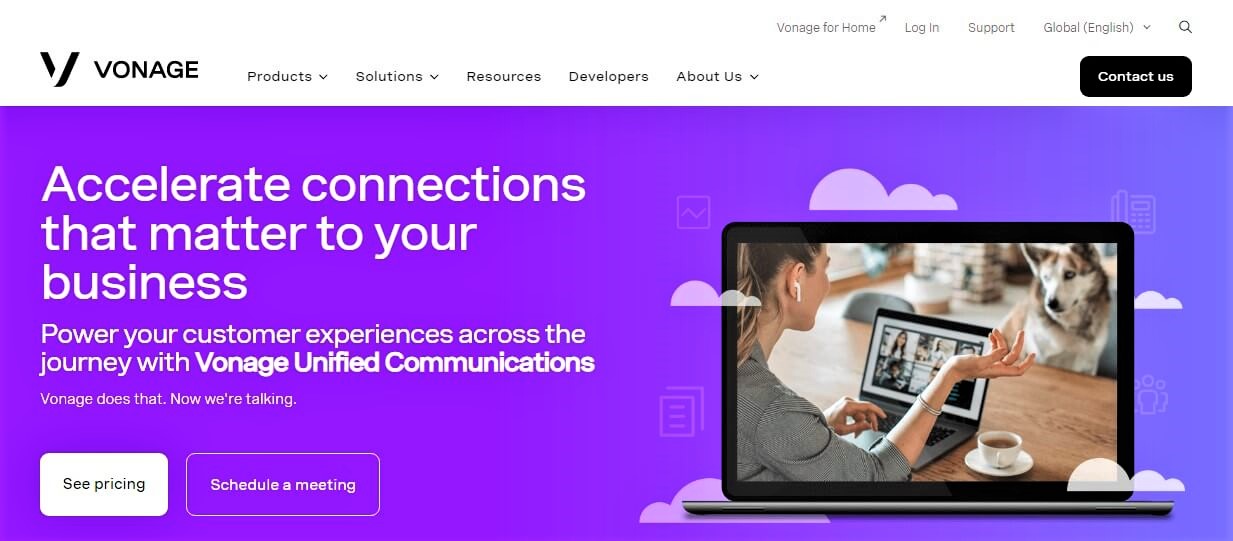 6. Vonage
Our score: 8.1 / 10 
Holmdel, New Jersey, United States
Offers a wide range of communication services to businesses of all sizes that can benefit from unified communications as a service (UCaaS).
Vonage Business Communications, formerly Vonage Business Cloud, is an all-in-one solution that combines phone, text messaging, video conferencing, team collaboration, and other features into a single user experience. 
The company only offers three service options available, each with its own set of unified communications capabilities. In contrast, companies like RingCentral or Nextiva offer 10-15 configurable options. 
In addition to corporate phone services, the firm offers contact center solutions, and third-party developers may utilize its application program interfaces (APIs) to create communications systems for their businesses.
Pros 
Even Vonage's entry-level "Mobile" package offers unlimited calls, corporate SMS, and group messaging.
Vonage offers customer relationship management (CRM) software with its mid-tier "Premium" package.
Vonage provides service and technical support 24 hours a day, 7 days a week with quick response time, making it stand out from the crowd.
Cons
Visual voicemail and call recording are only available in higher-priced levels (unlike Call Flow Solutions, Nextiva, and RingCentral).
Toll-free numbers are not bundled with most packages and require additional investments.
The entry-level "Mobile" package provides just PC and mobile apps, not desk phones.
Visit Vonage here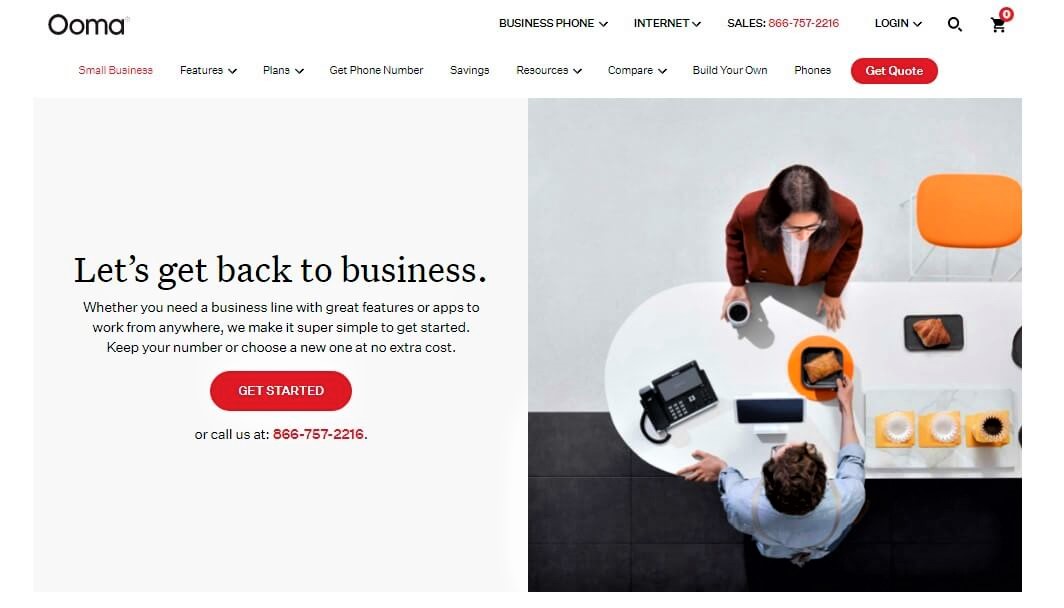 7. Ooma
Our score: 8.0 / 10 
Sunnyvale, California, United States
A corporate phone system that includes video conferencing, texting, and audio phone conversations.
The Ooma Telo, a device that connects to a cloud service to provide toll-free calling, high-definition voice quality, and connected features, launched alongside Ooma's home phone service. The Ooma system works with existing analog phones as well as a range of internet-enabled phones and Ooma's smartphone apps.
Ooma offers phones, as well as base stations to link your current phones and fax machines, with a 30-day return policy. They also offer extension-to-extension dialing and unlimited normal domestic phone number calling.
Pros
Ooma offers businesses customer care support that is available 24 hours a day, seven days a week (same as Vonage).
Ooma works with new phones, non-digital office phones, and smartphones.
The entry-level Ooma Office subscription includes SMS services and online faxing, – services not offered at this tier by most competitors. 
Cons
Ooma charges an additional fee for some features, including toll-free numbers.
Only higher-tier subscriptions feature video conferencing and Ooma's desktop software.
Ooma's Enterprise subscription includes integration with customer relationship management (CRM) platforms.
Visit Ooma here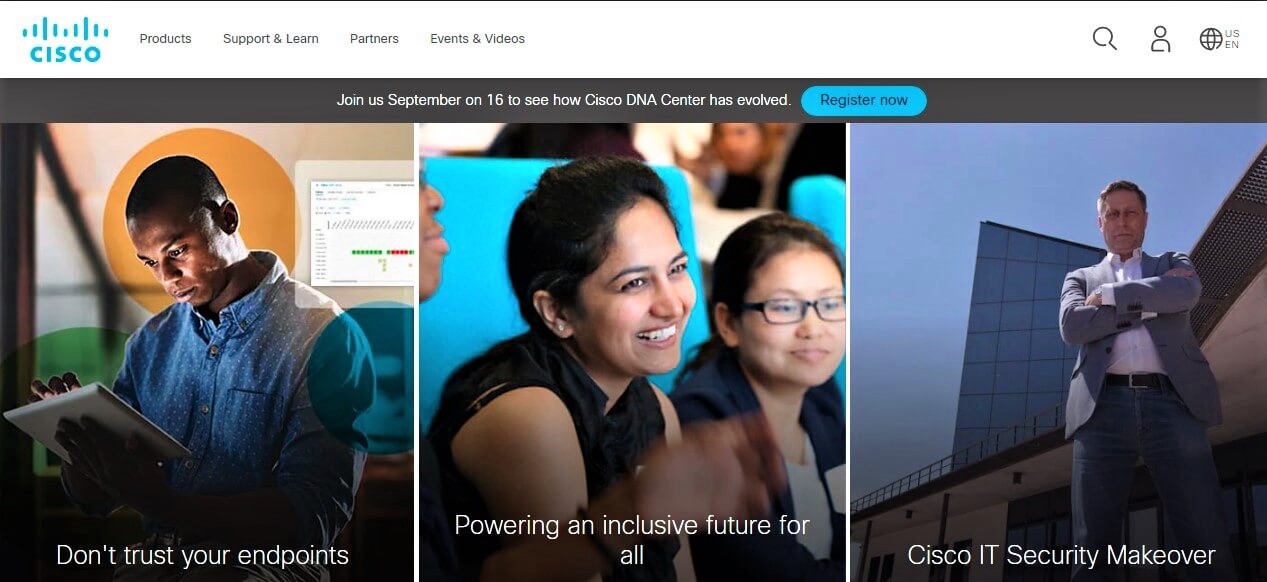 8. Cisco
Our score: 7.7 / 10 
San Francisco, California, United States
A massive multinational technology corporation that offers a diverse range of corporate phone and unified communications systems.
Cisco, with its vast array of currently available plans, integrations, features, and emphasis on unified communications, maybe your company's best choice for an all-in-one communications system, particularly if you don't mind speaking with the sales team or a Cisco partner to sign up for the plan that best meets your needs.
Pros
Provides systems for nearly any size business.
A strong video conferencing platform.
Integration with well-known applications.
Cons
Pricing is very complex.
Their software is not known for its user-friendliness. 
Support options are limited. 
Visit Cisco here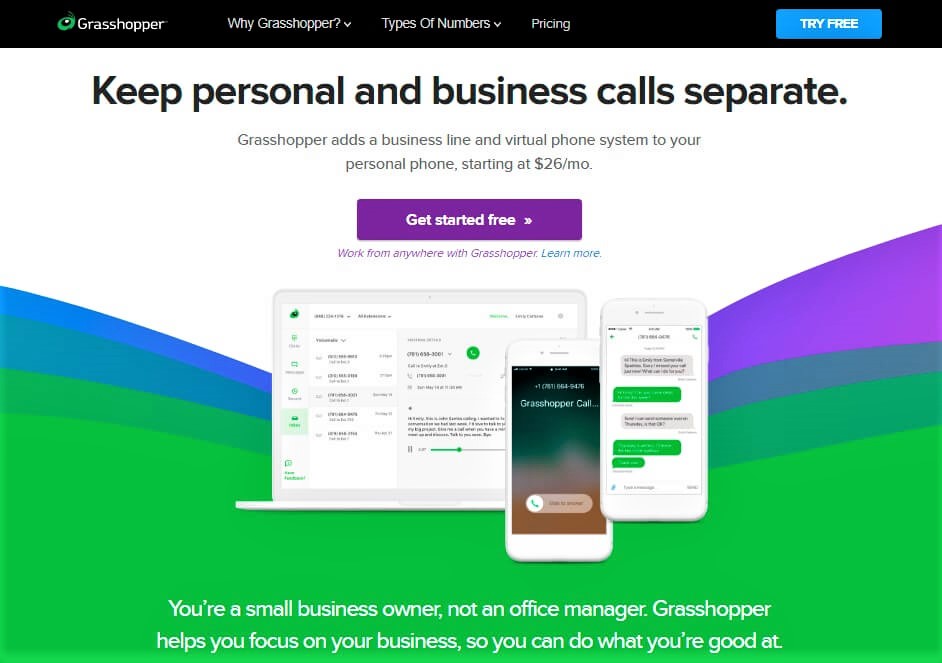 9. Grasshopper
Our score: 7.6 / 10 
Boston, Massachusetts, United States
A company that offers a low-cost, professional method of handling communications.
Grasshopper is a cloud-based phone service intended specifically for small companies. It has calling capabilities like extensions and call transfers, but it isn't a real unified communications solution that integrates phone service with email and video conferencing.
Pros
Developed to meet the primary communication requirements of small businesses.
The company offers a fixed flat monthly fee, making pricing easy to understand.  
You can add as many extensions as you want, for no additional cost.  
Cons
Email and video conferencing capabilities are missing from the no-frills features.
The seven-day free trial period is shorter than those of other plans reviewed above.
Not designed for medium to large-sized companies.
Visit Grasshopper here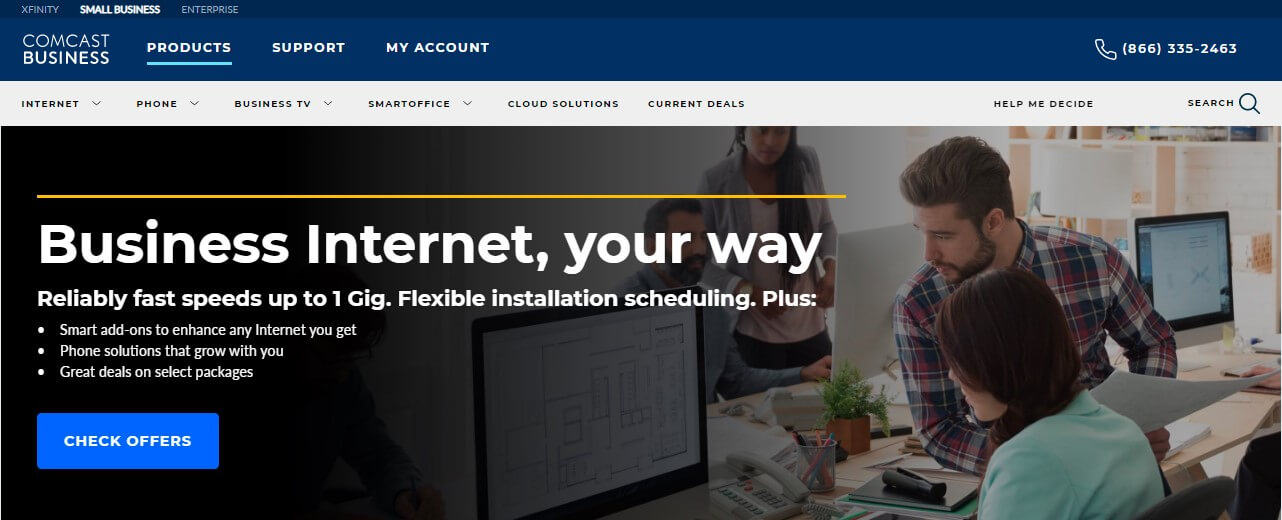 10. Comcast
Our score: 7.4 / 10 
Philadelphia, Pennsylvania, United States
Comcast Business provides internet, television, and business phone services to businesses of all sizes, from tiny to large.
Comcast Business has three cloud-based business phone systems, two of which are desk phone compatible, as well as two trunking services. All operate on a huge VoIP network and provide 24-hour customer service.
Pros
Available for companies of all sizes
Provides trunking solutions to assist in maximizing the use of onsite PBX equipment.
Cons
Only a third party can provide video conferencing features.
There is no pricing information available online.
Visit Comcast.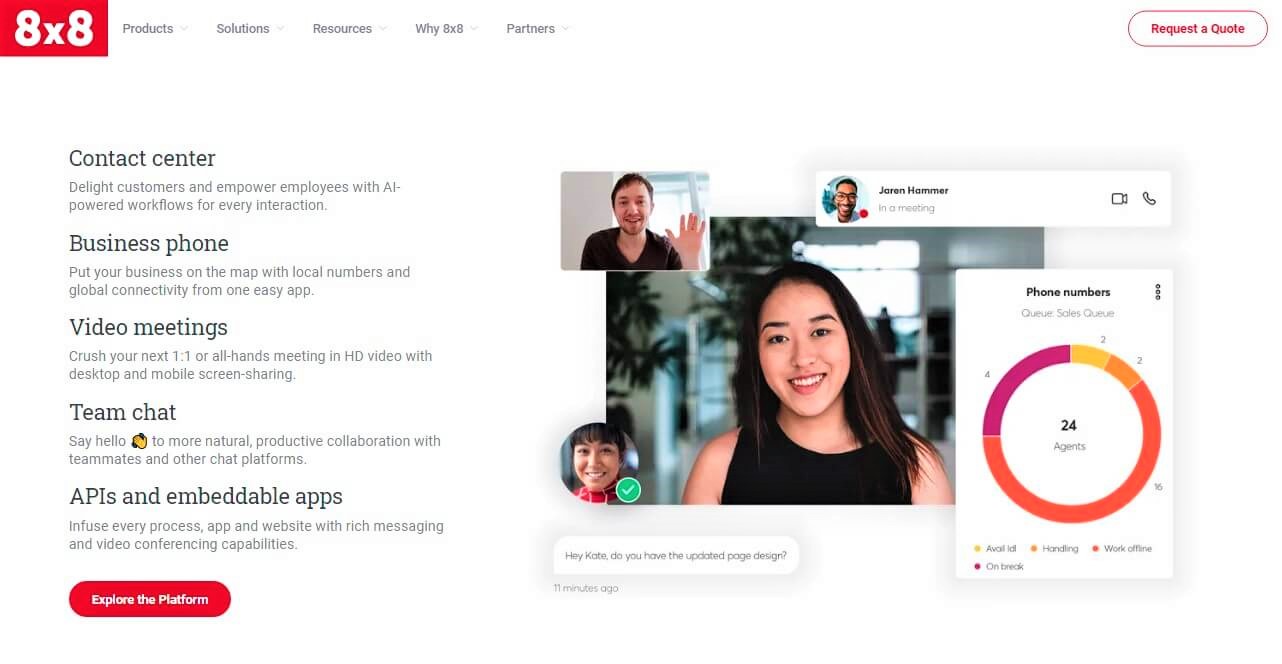 11. 8×8
Our score: 7.2 / 10 
Campbell, California, United States
8×8 offers a wide range of calling options, as well as built-in conference calling and videoconferencing services.
8×8 provides all of the features that small businesses would need in a phone system. It's a dependable, cloud-based unified communications solution that's simple to use and loaded with useful calling, collaboration, and mobile features and capabilities.
Pros
The entry-level Express plan is one of the most affordable we have reviewed, at a rate of only  $12 per user each month.
Compliant with a wide range of privacy laws, including the GDPR in Europe and HIPAA in the United States.
Many plans provide unlimited international calling to dozens of countries.
Cons
Even at higher plan tiers, video conferencing sessions are restricted to 100 people.
No on-premise IP-PBX, unlike Dialpad has on-premise gateway options.
24/7 assistance is only available on the company's higher plan tiers.
Visit 8×8
How Do Cloud Phone Systems Work?
Cloud-based business phone systems work by breaking your speech into small digital packets, which are then sent as data to the call's destination over the internet. The call is forwarded via a cloud-based PBX. Cloud-based phone systems are available in a variety of formats, allowing anybody with internet access to use them.
You may make cloud-based calls using the following methods:
A standard phone with a VoIP adaptor. The adapters connect to a phone socket in the wall or your router directly.
A computer. Skype, Google Voice, and Apple FaceTime are just a few of the programs or applications that allow you to conduct voice conversations via the internet.
A smartphone. To make internet calls, you may use your smartphone to download programs like Google Voice or Skype.
A phone that is only used for VoIP. These phones resemble standard analog phones, but they link to a computer network rather than a phone line.
Who Uses Cloud Phone Systems?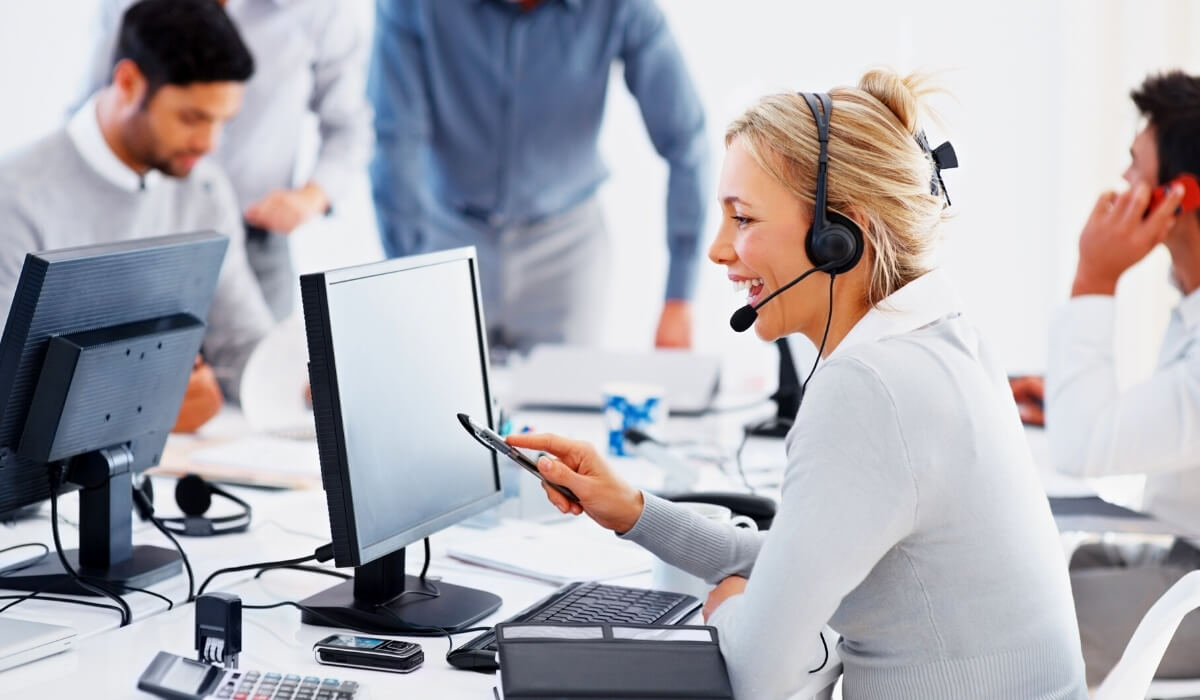 Cloud-based business phone systems can now handle hundreds of calls at once and easily connect mobile devices and remote technologies. Here are a few industries that rely heavily on phone systems to ensure the success of their operations, whether they are on-premise or cloud-based:
Healthcare Practitioners
Doctors and other healthcare providers require dependable telecommunication technologies to guarantee proper patient monitoring and communication. Physicians can intervene swiftly and save lives by getting timely information about a patient's changing status.
Physician practices frequently include separate phone extensions for the appointment desk, nurse lines, prescription services, and general voicemails.
Furthermore, some healthcare practitioners are using web-based calls and other forms of digital communication that enable video conferencing. For HIPAA compliance, many of these phone functions must provide privacy choices.
Law Firms
Law firms strive to offer the best possible service to their clients and almost exclusively rely on phone access to conduct business. Lawyers recognize that better communication may enhance collaboration, making it simpler to negotiate settlements, obtain witness information, and keep clients informed.
Many businesses take advantage of advanced phone service features, such as call recording and voicemail-to-email capabilities. Furthermore, the usage of phone conferencing capabilities, such as video conferencing, enables attorneys to communicate face-to-face without having to spend extra time and money on trips.
Government Contractors
Businesses that work with the government must guarantee that their phone conversations are safe and secure. As a result, professional conference calling and video conferencing software are often used.
Furthermore, phone services that allow the safe exchange of crucial documents or screenshots may be required.
Charities and Churches
Churches and other non-profit groups may collaborate with charities located thousands of miles away. Although, there's also a possibility that landlines are not available in all areas. 
As a result, contemporary phone networks that allow for internet-based calls may be required. Additionally, to keep nonprofit partners and supporters informed of critical information, bulk alerts may be delivered via text messaging or automated phone calls.
Colleges and Universities
Phone systems are also beneficial to educational institutions. These systems may incorporate paging devices, allowing instructors to be reached no matter where they are on campus. Furthermore, text messaging and call automation assist schools in informing pupils of essential information in a single mass message. This is especially useful in emergency circumstances.
Hospitality Industry
Hotels and other hospitality organizations demand systems that can handle a large number of phone lines at once. In addition to incoming lines needed for the front desk, each room must have a separate line that can reach phones both within and outside the hotel premises.
Customer Service Call Centers
Call centers for customer service rely largely on complex phone infrastructure. Calls must be directed to specific customer support representatives and should not be held in wait for lengthy periods. In addition, it is also important to be able to transfer calls to other phone operators. Call monitoring capabilities may also be required by the call center for quality assurance objectives.
What are the Benefits of Cloud-Based Business Phone Systems?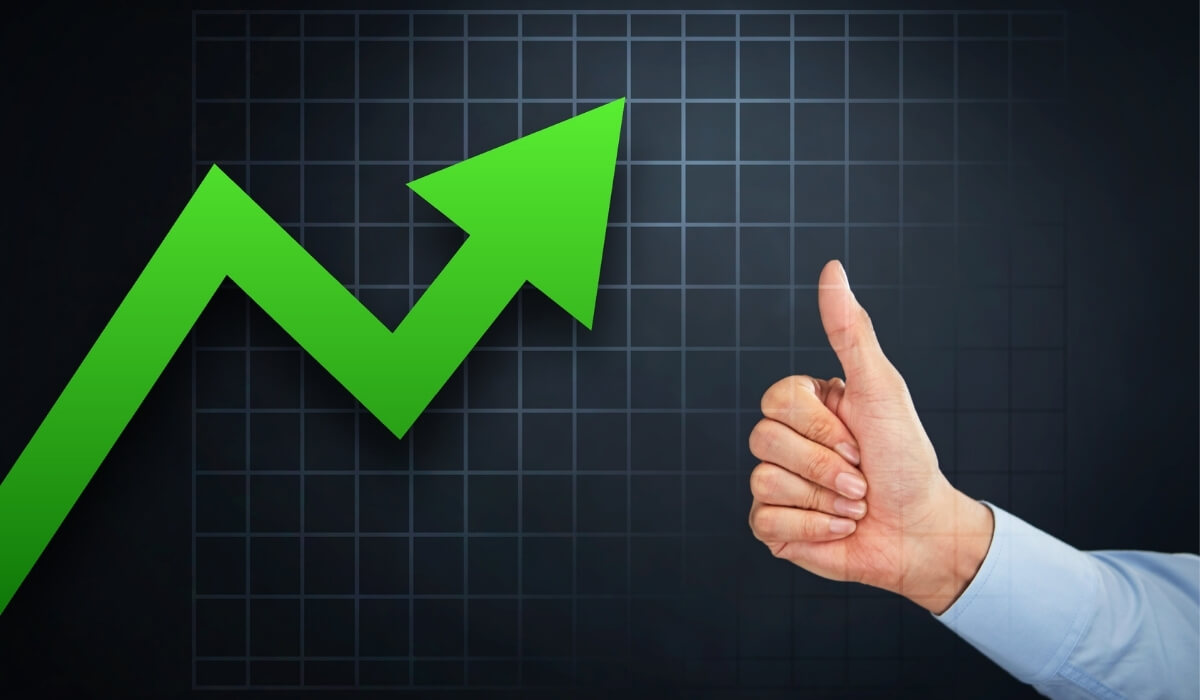 Communication System That Is Fully Integrated
Cloud-enabled business equipment is easy and frictionless to deploy. The cloud gives a regular commercial enterprise presence and allows businesses to improve productivity with seamless access to CRM equipment, email, immediate messaging, voice, and videoconferencing.
Modes Communications Control
A cloud-based solution puts organizations in control, allowing them to pick and choose whatever services they require and quickly switch them on and off.
Exceptional Business Features
A cloud-based business phone system would provide small firms with access to network applications that are normally found at larger enterprises. This includes features much like that of Virtual Assistant, an Auto Attendant, Never Miss a Call, and Call Center solutions.
Ease of Use and Mobility
Employees of small firms that use a cloud-based system have access to technologies that allow them to log in from anywhere and be contacted while on the road, allowing customer-facing and revenue-generating staff to have greater control over their productivity.
Flexibility of Scalability
Businesses may use a cloud-based phone system to add as many extensions as they need to match growing call volume, or they can simply call in to cancel these extra lines if necessary. Businesses, unlike previous systems, only pay for the extensions they require for as long as they require them.
Improved Time Management and Efficiency
Web-based customer portals make it easier for IT employees to administer their systems. Having complete access to a customer's system and account helps them to spend less time on project management and more time on work that adds value to the bottom line, including access to the installation, service setup, issue tickets, training, invoicing, and call statistics.
Better Customer Service
Businesses may easily guide calls to multiple departments and even generate welcomes specific to a certain department using the Virtual Receptionist (VR) or Auto Attendant function.
Cost-Effectivity
Another advantage of a cloud-based phone system is cost savings. Moving telecommunications away from PBX platforms and onto the cloud can be less expensive in terms of monthly service prices than a conventional system, assisting in cost reduction and, eventually, increased profitability.
Business Continuity
Modern telephone systems and business continuity go hand in hand. Although telephone systems may seem like an outdated communication tool, they are still an integral part of growing business. External variables like severe weather or other challenges that may prohibit employees from getting to work are unlikely to influence a cloud-based communications system decision-making process.
Businesses may maintain a constant presence — and access the resources required — by using a cloud-based solution.
Are Cloud-Based Business Phone Systems Cheaper Than Traditional Phones?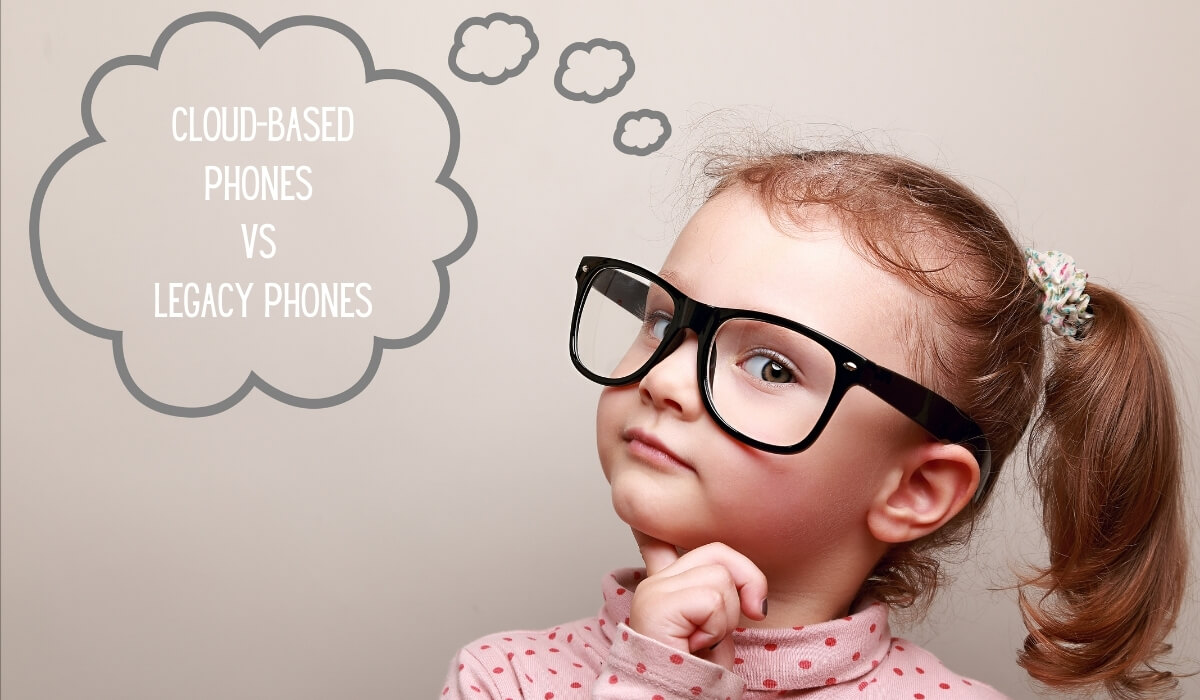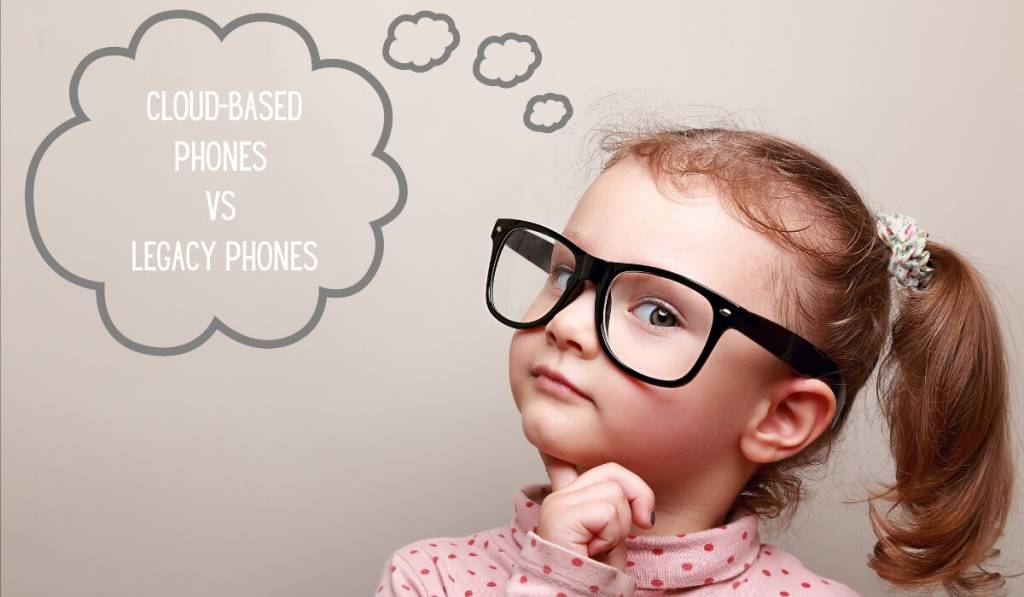 A traditional phone system, often known as landline phones, often entails installing a phone system on-premise. It connects to all of your phone extensions through PSTN or ISDN lines and links them to a public phone network. You must keep regular personnel on hand to answer phones and guide callers to the right person. It requires that you establish an upkeep routine for each place where you perform business.
Cloud telephony, on the other hand, is a voice and message service that links you to your consumers through a remotely hosted system and a virtual phone number. It works with both VoIP and PSTN.
Cloud telephony cuts over geographical borders, allowing you and your clients to communicate easily from anywhere and at any time. It outperforms traditional corporate phone systems in terms of functionality since it leverages the internet to make and receive calls.
Moreover, cloud-based business phone systems are significantly more affordable than traditional on-premises phone systems, and it's solely because cloud phone systems rely on your internet connection in comparison to traditional phones that involves additional costs such as recurring maintenance costs, upfront investment into an on-premises PBX, and add-ons for auto attendants features, call queueing, and voicemail transcription, and more.
The Bottom Line
Even with all of the communication channels available today, a modern business phone system remains central for most organizations' business. Restaurants, physicians' offices, and retail stores, for example, still require a central phone to receive consumer calls. 
Fortunately, over the last decade, corporate phone systems have changed substantially – to the advantage of the consumer. Gone are the days of costly equipment that takes up space, and their capabilities now extend well beyond simply processing voice conversations.
If you're still using an outdated business phone system, it's time to investigate what a modern cloud-based business phone system driven by Artificial Intelligence (AI) can accomplish for you. 
It will most likely speed up and improve communication channels and build relationships with team members and customers, all while allowing you and your employees to stay mobile.
Because cloud-based business phone systems are software-based and use VoIP for calls and conversations, they can provide a lower-cost service while providing a broader variety of extra capabilities, such as software integrations and analytics.