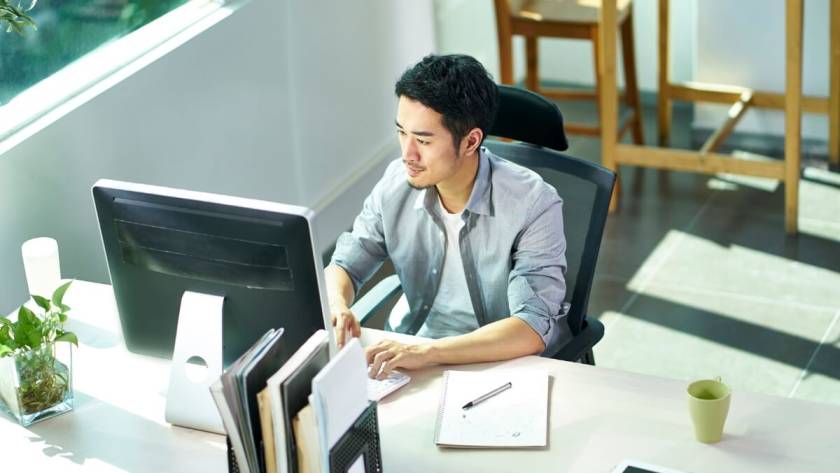 Written by Allie Delos Santos
You're expanding your business, and running it is getting more complicated. You have learned that outsourcing back-office operations might help, but getting started seems challenging.
This article will discuss what it means to outsource back-office operations. It also covers the difference between front-office and back-office functions and the benefits of outsourcing. 
Finally, we'll give you some actionable tips so that you can get started with outsourcing back-office operations the right way.
What Is the Back Office?
The back office consists of the support and administration personnel who are not client-facing. 
Most companies provide goods or services, but more goes into a business. It requires a wide range of support, including paying taxes and marketing services, to operate continuously. Companies often outsource data entry services, human resources (HR), finance, payroll, and logistics. 
Unlike the front office, the back office does not generate profit, so it's a cost center. However, a well-oiled back office can help grow your business. The back office needs streamlining, which means leveraging third-party experts through outsourcing.
Back-office vs. Front-office Operations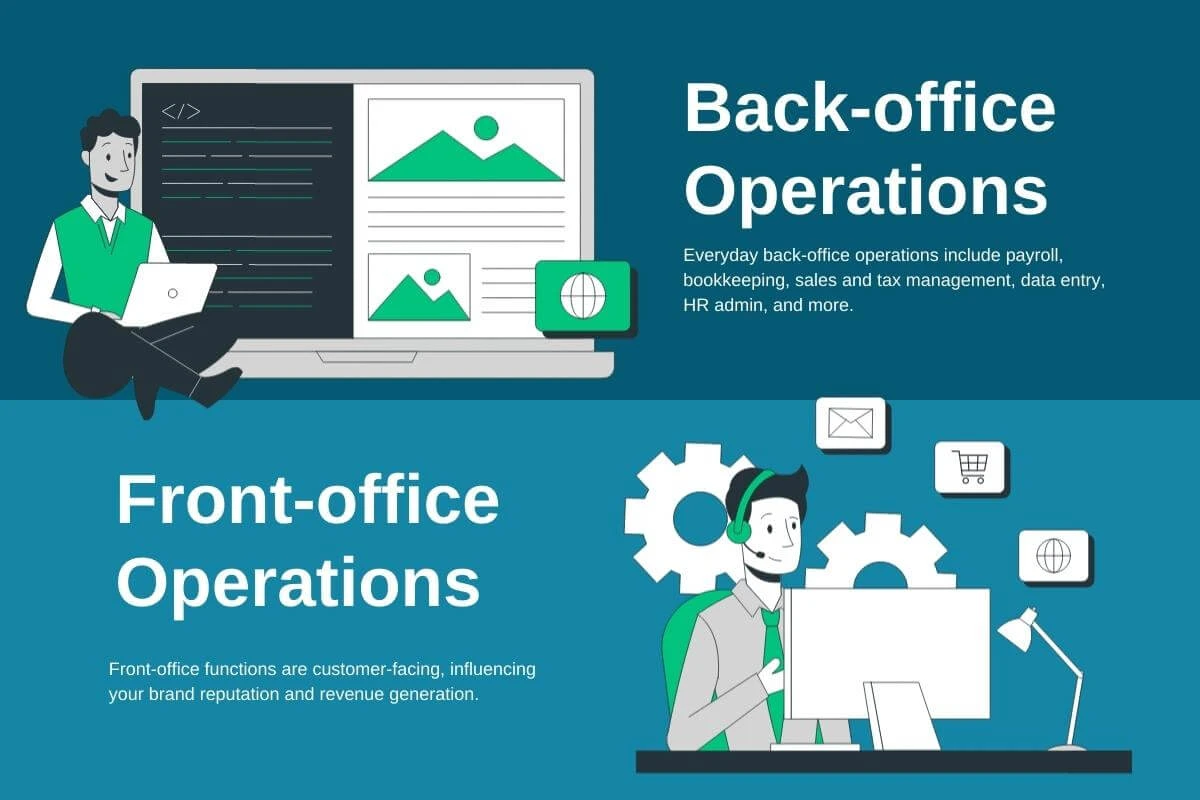 If the back office runs behind the scenes, the front office is what customers typically engage with. For a better understanding of the difference between these two, here are the operations you find in each. 
Back-office Operations
Business process outsourcing (BPO) service providers offer back-end solutions, allowing outsourcing companies to tap into readily available resources to support their customer-facing teams. 
The most common back-office operations outsourced by many companies include: 
Payroll.

This function requires complicated calculations involving withholding tax and other expenses. It also demands exact tax amounts delivered to appropriate government agencies when necessary. Outsourcing payroll enables you to hire professionals to oversee the process on your behalf, freeing you of the worries this repetitive function entails.
Bookkeeping.

Your books are the backbone of your organization's financial health and standing. You need accurate and regularly updated books to keep track of your cash flow, compute owed taxes, and evaluate your spending versus your return on investment (ROI). Outsourcing this operation gives you access to top-of-the-line bookkeepers who efficiently organize your records.  
Sales Tax Management.

States vary in their regulations on sales tax, from the collected amount to payment due dates. Keeping up with tax regulations can quickly become overwhelming for companies that sell products across various states or countries. Outsourcing sales tax management helps you stay compliant.
Data Entry.

This operation involves several complicated tasks, especially when you need to research, identify, and interpret data. It's no surprise that most companies

outsource data entry services

. The right provider should have the appropriate skill and infrastructure to smoothen this process.  
HR and Admin.

Whether you outsource only a portion of your HR functions or your entire administrative process, you can boost staff satisfaction and free up time by streamlining workflows. Your in-house admin team can focus on activities that need more attention. 
IT Support.

Outsourced IT services include network administration, hardware services, and customer interaction analysis, which gives customer lifecycle insights. Outsourcing this function ensures smooth business operation and customer satisfaction by providing new technology, privacy, and recovery systems.
Transcription.

For many companies, transcribing audio and video files is necessary. However, transcription is also painstakingly low-value. Delegate it to a third-party service provider instead of asking in-house employees to do this cumbersome task. With outsourcing, you no longer need to hire someone full-time just to transcribe.
Customer Support.

Not all customer service processes are part of the front office. Some are connected to behind-the-scenes tasks such as analytics. You must assess your customer interactions regularly to find areas of improvement in your service. But this function requires infrastructure that back-office outsourcing companies readily have.
Distribution.

Outsource the back-office delivery system if your company has an estimated or standard product delivery. Outsourcing distribution control centers lets you reduce delivery costs and save the resources you would have spent establishing a distribution system for your products.
Other Specialized Functions.

Outsource monthly, quarterly, or annual activities, including construction, engineering, contracting, and project management. These occasional tasks are best delegated to third parties to avoid seasonal hiring. Outsourcing seasonal tasks allow you to hire specialists to complete jobs only when needed.
Front-office Operations
Front-office functions are customer-facing, influencing your brand reputation and revenue generation.
Here is a brief list of front-office tasks that companies outsource:
Help Desk Support

. Third-party service providers help you assess problems efficiently and offer IT support services to increase customer satisfaction and help you manage staff better.

Customer Service

. Providing 24/7 support is pivotal in staying competitive. Outsource customer service to tap into a broader range of support professionals who are more available, skilled, and competent at delivering customer service.

Market Research

. This function includes collecting, sending, and analyzing surveys. Comprehensive knowledge of the market is crucial to scaling sustainably. Third-party vendors can help generate the necessary data to make informed decisions.

Scheduling

. You need the right number of trained employees always available. However, scheduling is taxing, especially when your company is expanding. Outsource this function to firms more capable of efficiently managing your business' HR.
What Does Outsourcing Back-Office Operations Entail?
Outsourcing back-office operations involve subcontracting non-core activities, such as administrative tasks to a BPO service provider. It is a crucial strategy to avoid jeopardizing business operations. 
Outsourcing administrative functions have become popular among all business types because back-office work can become overwhelming as a company scales up. The bottleneck in the back office can cost businesses 20% to 30% of their annual revenue.
Regardless of the cost incurred by the back office, it is vital to your overall business operations. Your front office, for instance, will not function well to generate revenue if HR and payroll are problematic or your IT service is not responsive. It's a domino effect.
Businesses outsource the back office to ensure that they can focus on revenue generation without worrying that their back office is falling apart. 
Seven Advantages of Outsourcing Back-office Operations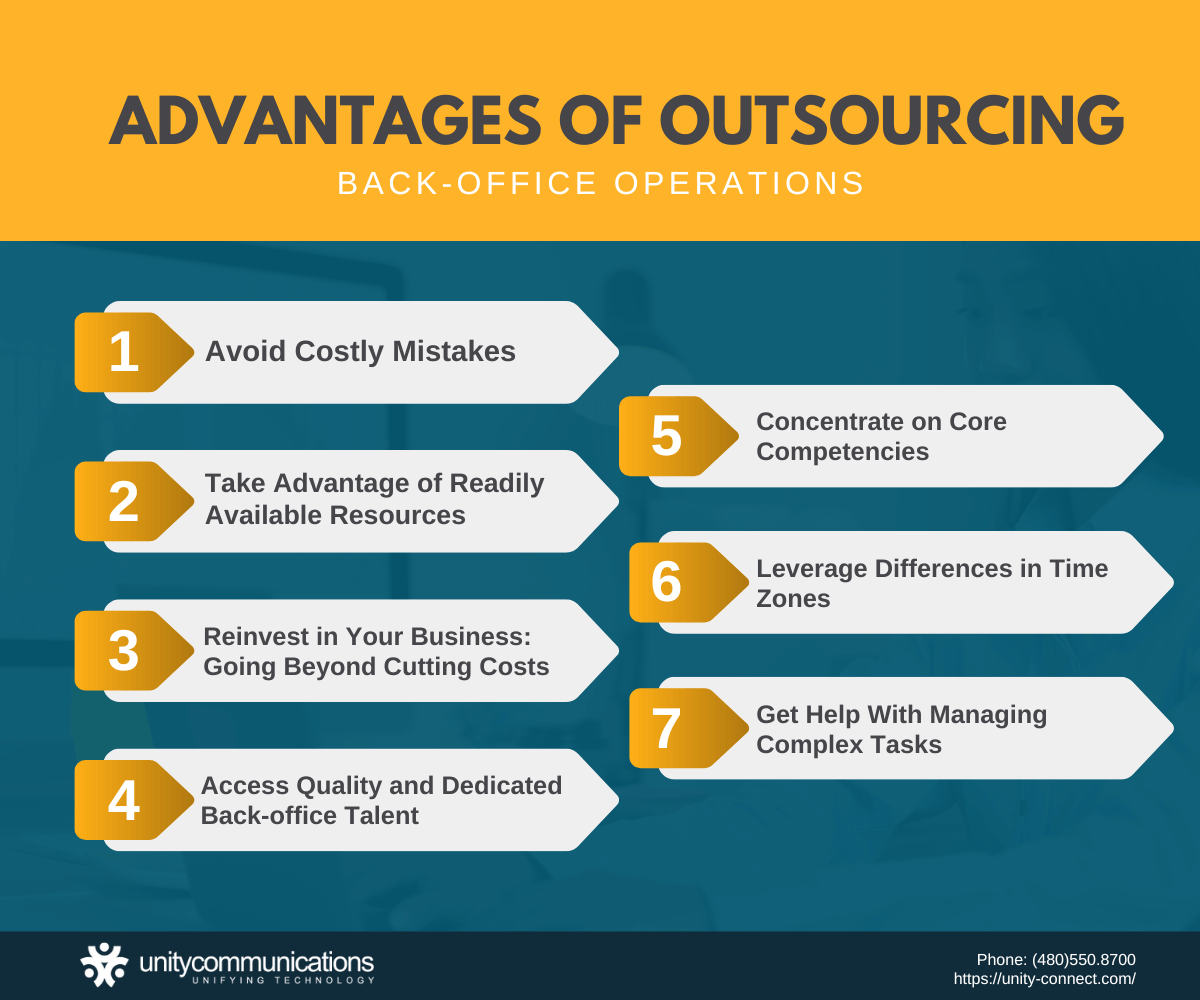 Back-office outsourcing improves your business processes. Here are ways you can benefit from outsourcing your back office. 
1. Avoid Costly Mistakes
Back-office management might seem simple, but mistakes can be costly. You might face an Internal Revenue Service (IRS) fine or a financial crisis when you miscalculate withholding tax or fail to meet tax obligations. Outsourcing mitigates the risks and costs of errors because you work with professionals with a long line of experience in the area. 
2. Take Advantage of Readily Available Resources
Building and maintaining your technology arsenal to sustain an in-house back office are costly and time-consuming. Factor in employee turnover, labor costs, and investment in new tools and training, and you might end up with excessively high operating expenses.
Outsourcing back-office operations lets you use an existing and well-maintained computer arsenal in conjunction with low offshore labor expenses. The savings that outsourcing offers have made 78% of outsourcing companies happy with their choice.
3. Reinvest in Your Business: Going Beyond Cutting Costs
The real value of outsourcing back-office operations lies in the possibility of reinvesting money and time into your business priorities. If you plan to scale your business, outsourcing back-office operations make it possible with your savings.
Besides, if your team is stretched to total capacity and overburdened with time-consuming tasks, reinvest their efforts in functions that shouldn't have been on the back burner.
Companies typically invest their saved time and money in marketing and sales while letting their employees work on strategy rather than low-value projects. 
4. Access Quality and Dedicated Back-office Talent
It might be challenging to find qualified applicants in a congested talent market. Back-office outsourcing gives you access to professionals without recruiting. Whether outsourcing your complete back-office or augmenting your existing personnel, a BPO provider employs trained administrative experts to manage back-end tasks.
These specialists will learn your brand and business processes. They will undergo extensive training in your industry's latest tools, technology, and best practices to ensure high-quality service.
5. Concentrate on Core Competencies
Back-end support is crucial to your company, but handling it yourself will distract you from your core business. Spending too much time and resources on administrative tasks instead of expanding your business can be frustrating. Outsourcing the back office will allow your team to focus on more critical business matters.
6. Leverage Differences in Time Zones 
Businesses with overseas clients need to outsource offshore to guarantee the smooth flow of business processes. You must look after your customers while keeping operations in check. But it can be a problem if your clients are scattered worldwide. Offshore back-office outsourcing services can provide 24/7 +support for your clients anywhere, anytime. 
7. Get Help With Managing Complex Tasks
Certain back-office functions, such as payroll and bookkeeping, require impeccable expertise to accomplish. It's easy to misrepresent data, withhold the incorrect amount of income tax, or miscalculate revenue. 
Ensuring that back-end functions are properly handled takes time and attention. For most companies, the back office is not worth managing in-house because even minor errors in back-end tasks can have expensive consequences. Because developing the proficiency necessary for back-office functions takes time, outsourcing to seasoned professionals is well worth it.
Four Disadvantages of Outsourcing Back-office Operations
Outsourcing is not always sunshine and rainbows. Take note of the following disadvantages so that you can work around them. 
1. Not Enough Attention
Failure to maintain proactive and open communication with your third-party service provider might lead to poor service quality and decreased customer base and profit. Pay attention and stay in contact with your BPO partner to ensure you receive services as expected.
2. Language and Cultural Barriers
Companies usually outsource back-office operations offshore due to customer base, affordability, and time zones. But outsourcing abroad includes the risk of language and cultural barriers. Language is vital for obvious reasons, but culture is also critical in keeping camaraderie between the contractors and the in-house teams.
Always check for BPO companies that can mitigate language and cultural barriers quickly. Ask about their values and see whether they align with yours.
3. Data and Privacy Security
Outsourcing back-office operations to a third party mean entrusting them with your company's private information. Privacy and data security are major concerns when outsourcing because you no longer have sole control over your data. It is, therefore, necessary to evaluate a BPO company's security measures to keep your sensitive information safe.
4. Quality Control Challenges
When outsourcing back-office tasks, companies risk losing quality control. Monitoring a service provider's timely delivery of quality services is vital. Sometimes outsourcing providers don't meet their hiring companies' standards, thus reducing quality and hurting the bottom line.
Seven Signs You Are Ready To Outsource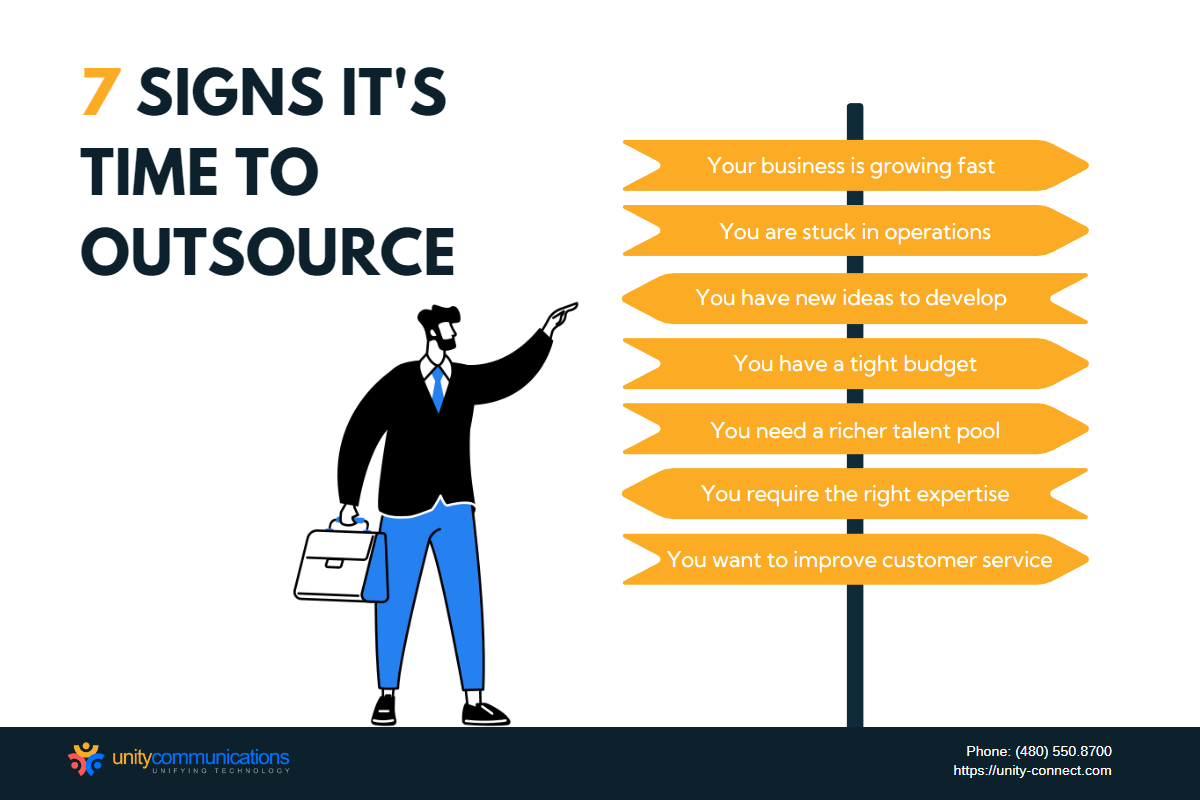 Determining when to start outsourcing is challenging for many companies. If you still don't know whether to outsource or not, the list of telltale signs below will help you decide. 
1. Your Business Is Growing Fast
A fast-growing business can be good news, but it entails greater workloads that can overwhelm your teams. Ask yourself whether you have sufficient resources to sustain your company's growth. Otherwise, it's time to outsource and take advantage of BPO companies' flexible and cost-effective services, custom-developed to improve efficiency and drive innovation. 
2. You Are Stuck in Operations
Payroll, HR, and help desk support keep your business afloat. Initially, you needed only a few people for these tasks. As your business grows, you need more help. Outsource your back-end work; you'll have more time to expand your business.
3. You Have New Ideas to Develop
New ideas propel your business growth and drive you to innovate your current product line, explore untapped markets, and launch creative campaigns. Ideas can mean more revenue, but you first need the ability to turn ideas into profit-generating machines. Focus on developing new ideas while a BPO company takes care of your back office.
4. You Have a Tight Budget
Paycor reports that labor takes up to 70% of the total business costs, and 20% goes to operations. You can reduce your labor and operating costs to save money and increase profits. However, you must do this without jeopardizing the quality of goods and services. Save significantly on labor and operating costs by outsourcing your back office. 
5. You Need a Richer Talent Pool
According to ManPower Group, over half of the world's companies experience talent shortages. Onboarding employees is challenging because companies fear hiring incompetent staff to handle back-office operations. Outsourcing gives you access to larger pools of talented professionals for a lower cost. 
6. You Require the Right Expertise
Some industries, such as e-commerce, offer a fast-growth opportunity; however, the risks are high if your team lacks the appropriate skills. You should have subject-matter experts, whether it be payroll, IT, HR, or product management. BPO companies give you the right specialists to steer you away from the pitfalls of navigating your business.
7. You Want to Improve Customer Service
Online businesses have limited avenues to interact with customers. It becomes more challenging to provide a personal touch, which is critical to customer experience. Outsourcing your back office offers better support to your customer-facing teams. When your front office gets all the help it needs, it's more likely to deliver excellent customer service. 
Outsourcing Back-office Operations the Right Way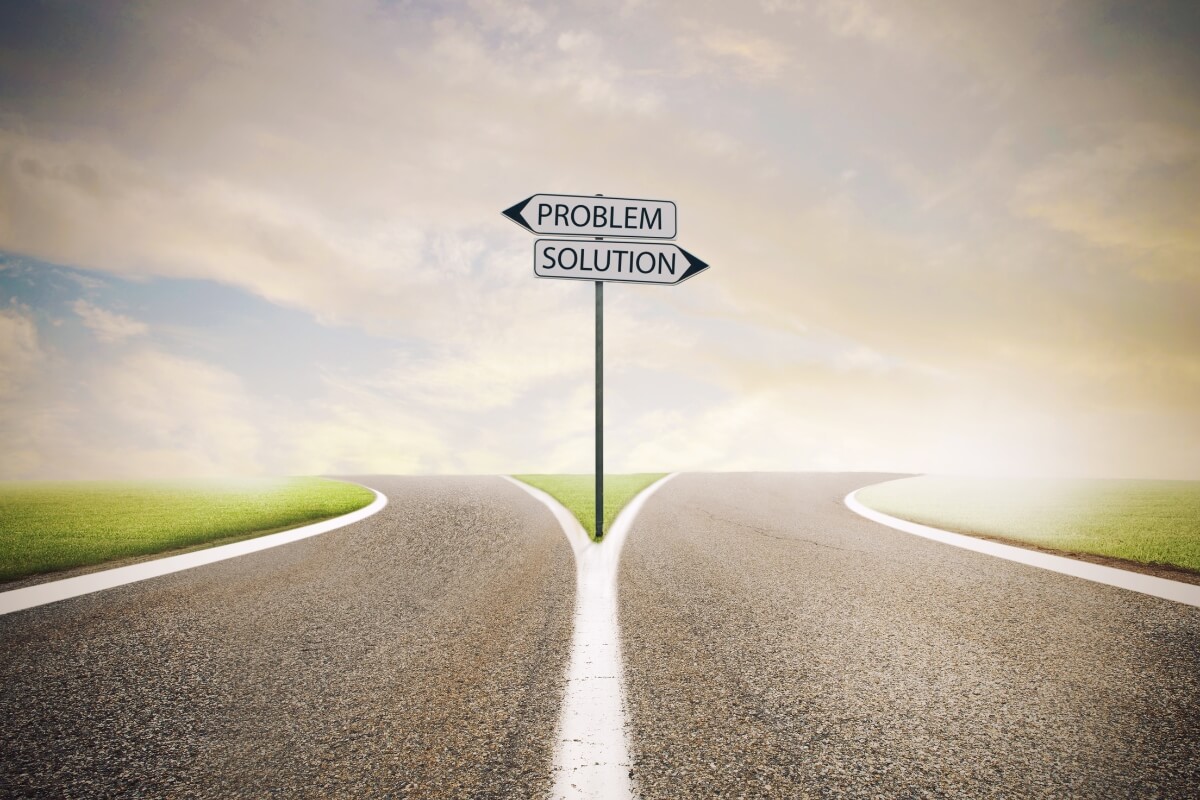 When outsourcing, remember two things: maintain a good relationship with your BPO partner and select the right staff for your third-party team.
Choosing the Right BPO Partner for Your Back-office Outsourcing
Make a checklist of the factors to consider when choosing the right back-office service provider. Include the following factors in your checklist.
Access to Technology.

Look for a provider that specializes in the function you are outsourcing and has the technical requirements to deliver your expected output. The BPO provider's technical skills and experience in managing complex projects in your industry are vital to ensuring you get your money's worth.
Diverse Services.

Consider the diversity and range of services that a BPO company offers. A service provider that offers a wide range of services will access diverse resources and talent pools across different sectors. Partnering with such a provider can open new opportunities for your business. 
Flexibility.

Your outsourcing provider must be flexible and able to scale up or down, depending on your needs. When outsourcing back-office operations, promptness is crucial. Thus, BPO companies must be able to adapt to changes as needed and when notified. 
Reliable Track Record.

Businesses trust a reliable BPO provider. Such providers offer high-quality service and meet deadlines. Find previous or current clients' reviews of your potential BPO providers.
Compliance Record.

Your potential provider must follow industry regulations, including laws related to access monitoring, disaster recovery, and intellectual property. Ensure that your vendor complies with outsourcing and business laws. Without protection, you're vulnerable.
Robust Data Security Protocols.

Always choose a secure and private provider. Your company's data is sensitive and confidential;

a breach will cause huge losses

. Back-office outsourcing involves sharing sensitive information. So check a provider's security and privacy protocols and let it sign a non-disclosure agreement (NDA).
Transparent and Value-focused Contract.

Partner with a BPO company that focuses on delivering value. A good BPO provider will assign an account manager to collaborate with you to learn your processes, routine, and escalation policies. They will then integrate the knowledge into the BPO team's procedures.
Red Flags When Outsourcing Back-office Operations
Outsourcing your back office can be a wise investment, but it can create problems if done improperly. Some red flags to watch out for when looking for a BPO partner are:
Different Problems, the Same Solution.

Different problems need different solutions. You must draw the line if your existing BPO partner uses the same solution for every problem. A reliable partner will be willing to go the extra mile to deliver solutions that match your needs.
Unmatched Company Cultures.

Go for a provider that has the same values as your organization. If your back-office outsourcing provider uses a different way to manage people than how you agreed to or what you envisioned, you're in the wrong partnership. Look for a provider you feel comfortable with and that works toward the same goals as yours.
Transparency Issues.

A reputable BPO company guarantees open communication and transparency. Long-term success requires discussing areas for improvement. You should be alarmed when your provider doesn't send regular performance reports and isn't transparent about your outsourced department.
Ineffective Hiring Process and HR Support.

A poor hiring process can harm your company, while ineffective recruitment can hurt revenue generation. Poor HR support can lower morale, productivity, and job satisfaction. If potential providers have inefficient recruitment and HR support, avoid them. It shows that they don't value employee welfare and talent acquisition.
Lack of Indemnity Insurance.

Indemnity insurance compensates for losses or damages a party might experience due to the other party's liability. A good BPO vendor will offer coverage for potential risks and include it in the contract. You might not receive any future reimbursement should your BPO partner fail to deliver adequate service if this isn't put into writing.
No Structured Systems and Processes.

A BPO company with no clear processes and systems is bound to fail. Without the right systems to facilitate an organized workflow and impose a proper work ethic, your provider can neither deliver the required outputs nor produce high-quality results.
Poor Communication Habits.

Another indication of a poor business partner is poor communication habits. Not knowing how to communicate means that they can't articulate crucial concerns and issues promptly. Without open communication, your in-house team and contractors can't operate in unison, leading to operational backlogs and wasted resources. 
Maintaining a Good Relationship With Your BPO Partner
Outsourcing your back office to a reputable BPO firm can deliver immediate benefits and change. But companies looking for long-term agreements often benefit the most.
Simply transferring business processes to a service provider is a short-sighted strategy that can cost you money and time down the line. Creating a meaningful connection and long-term relationship with your vendor bridges the gap from being a service provider to a reliable partner.
Here's a closer look at how long-term outsourcing partnerships help your business grow.
Become an Extension of Your Company.

A reputable BPO service provider will understand your brand and find innovative solutions to help you attain objectives and develop. Moreover, a good BPO partner will preserve and take care of your brand image and reputation.
Provide Fresh Perspective.

A long-term outsourcing partnership with a reliable provider means that they will go above and beyond. When your vendor fully knows your business, it can identify hidden points of improvement and opportunities within your company. Additionally, it can suggest strategies to mitigate errors.
Help Save You Money.

While you're already saving money by outsourcing alone, you'll inevitably spend more if you transfer between BPO service providers. Leveraging the service of a BPO company for the long term might be the best move.
Offer Quality Service.

This fourth point goes back to having a service provider that fully understands your organization, a quality that can only evolve. When your outsourcing partner is willing to get to know and understand your brand, they can examine, adjust, and improve service over time.
Achieve Big-picture Goals.

Short partnerships have fewer projects and goals. BPO companies open to long-term relationships will implement your plans by reengineering and analyzing outsourcing and improving operational processes. Long-term outsourcing relationships require openness, communication, and flexibility.
Tips for Successful Back-office Outsourcing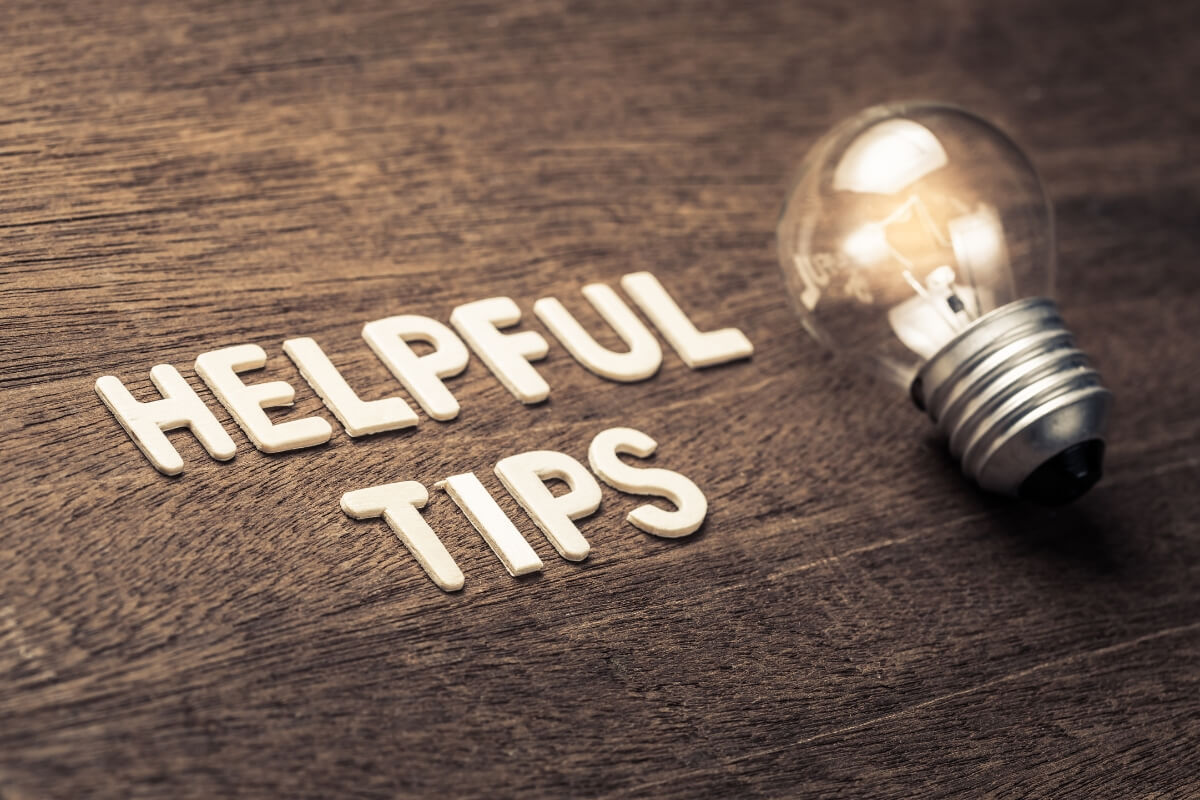 You need to be insightful about your needs and assess whether each task is worth outsourcing or may be better off kept in-house. After hiring a third party, certain functions can decrease or lose uniqueness.
Here are some tips to help you succeed in outsourcing your back-office functions.
Know What You Need
You need to know which functions you can outsource to get the most of your outsourcing initiative. Knowing what you need lets you save on expenses because you won't pay for added costs if your in-house team can handle certain activities better.
Define Your Requirements
Not all back-end functions are the same. For example, when outsourcing administrative work, you don't need to turn over payroll if you already have a payroll tool that functions efficiently. Likewise, outsourcing administrative work does not mean you need help with purchasing and procurement. Knowing what to expect from your provider helps you get better service and more accurate quotes. 
Do Not Cost-cut
Sacrificing quality for cost savings is not a good way forward. Instead, think of quality first. This way, you operate smoothly and deliver the expected output to your customers. With faster turnaround time, fewer errors, and an overall efficient back office, you'll realize a massive difference in the service that your customers see.
Additionally, ensuring quality in outsourcing back-office operations leads to higher staff satisfaction, especially if you outsource HR. Quality doesn't mean you have to pay extremely high fees. It's about doing your due diligence when picking an outsourcing partner.
Outsourcing back-office operations leaves no room for compromises. Sacrificing quality to save on costs is one of the worst things you can do. That will only cause higher expenses later on.
Remember that your front office depends on your back-end operations. You can do the following to reduce your outsourcing expenses.
Instead of visiting your provider, use online conferencing tools;

Determine whether an affordable, low-cost offshore workforce is preferable to a domestic one;

Outsource back-office operations to a country that excels at that function;

Employ only as many agents as you need;

Transfer parts of your in-house team to the third-party team;

Create good relationships with your provider and negotiate for lower prices.
Know How Costs Are Calculated
Several factors dictate how outsourcing agencies charge in exchange for their service. These factors include portfolio and references, skill and experience level, range and speed of services, reputation, and ease of collaboration. When assessing whether a particular provider is worth its asking price, check what goes into the cost.
The price of service is commonly calculated based on such factors as:
The Number of Staff.

The required number of seats affects pricing. Service providers can also identify how many materials are necessary for the operation. 

Proficiency of Employees.

BPO companies offer extensive training for their representatives regardless of their experience. Agents receive equal treatment. But seasoned and more skilled employees receive higher rates.  

Length of Contract.

The contract length also influences the service price. A longer-term contract has a more competitive price. On the other hand, a shorter-term contract has higher rates.

Current Labor Market Rate:

Ongoing supply and demand for labor can affect pricing. The price will inevitably increase if demand is higher than supply. The opposite is true when supply is higher than demand.
Other factors that can affect the cost of customer service outsourcing are existing laws about the service, recovery and backup plans, and other additional services you can request.
What's the Cost of Outsourcing Back-office Operations?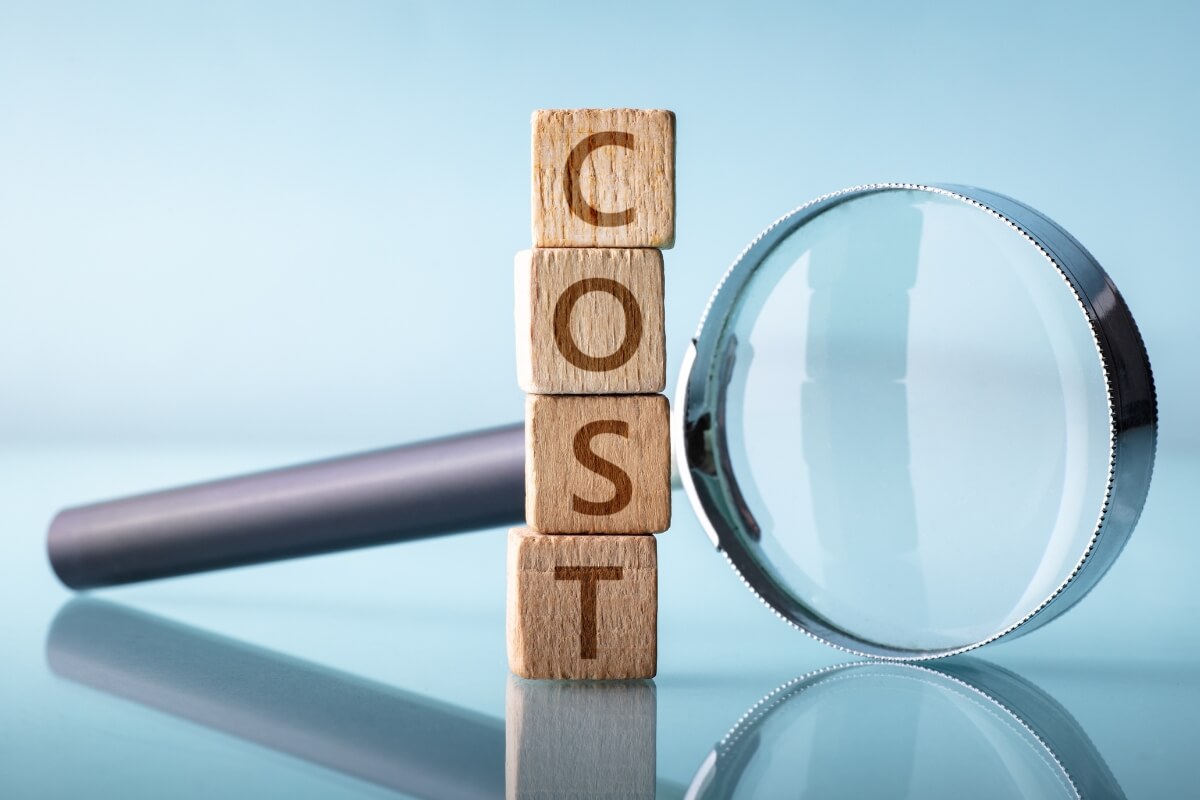 The cost of outsourcing back-office operations depends on each back-end function. For instance, if you want to outsource IT, the average price is $7 per hour on the low end to $12 per hour on the high end.
Cost also varies from one provider to another. But, most often, the standard pricing model is based on specific computation that includes the number of agents you want to employ, the complexity of work, and the needed resources.
With outsourcing back-office operations, you can expect fees based on labor costs, service fees, and other government-mandated benefits. All these factors enable outsourcing companies to create their unique service models.
The Bottom Line
Managing transactional back-office tasks and core activities simultaneously can be overwhelming for any business. Back-office outsourcing can help you face this challenge head-on. Outsourcing back-office operations is an important business strategy that will deliver the best results if you find the right provider. 
Unity Communications is a notable BPO provider that will serve as your business partner. It prides itself on delivering only the best outsourcing solution to its clients. As a reputable back-office outsourcing agency, Unity Communications has the skilled resources and expertise that allow it to solve complex problems on your behalf.