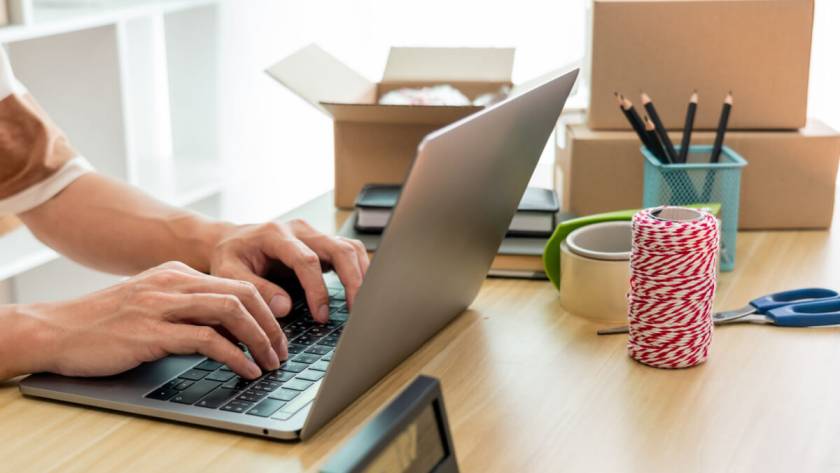 Among the most complicated and tedious types of data entry is product data entry, wherein you input new or additional product information into your e-commerce website. The process ensures the proper listing of product or service details on your site. 
When using data entry outsourcing services, you hire a service provider to handle data entry tasks for your business. Delegating this process is ideal if you lack time and skill. 
Keep reading to learn why you should outsource product data entry services. 
13 Reasons To Outsource Product Data Entry Services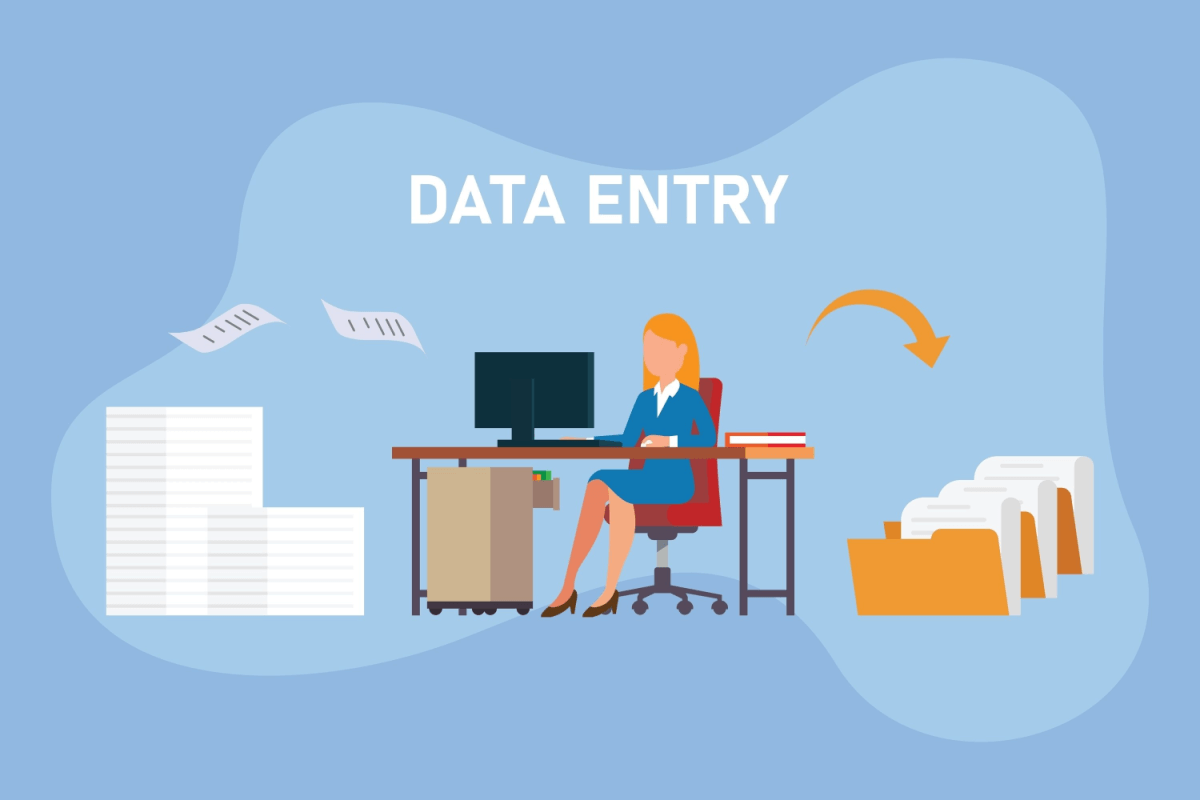 Examine the benefits of outsourcing your product data entry to a business process outsourcing (BPO) company instead of running an in-house operation. 
1. Scalable Processes To Optimize Costs 
Scalability means your BPO partner can expand or decrease your outsourced product data entry project according to your current and expected business conditions and requirements. It enables you to manage your expenses better. 
A service provider provides the appropriate number of data entry agents to maximize your financial resources. The provider fields more agents when your online transaction volume is high and reduces the team size to minimize cost when your sales decrease. 
On the contrary, when managing an in-house data entry team, pay your employees the same salary and compensation regardless of your financial situation. You might even have to lay off employees if you sustain declining revenue.
2. Increased Focus on the Core Business To Enhance Sales 
Data entry outsourcing services, including product data entry, free your in-house team from time-consuming and repetitive tasks. 
Back-end processes are vital to maintaining daily operations. However, they can distract you from revenue-generating functions such as product or service innovation, marketing campaigns, and sales generation. 
You can freely focus on your core competencies when outsourcing product data entry services to improve sales. With better revenue comes: 
Faster market growth for a larger consumer base 

More employee incentives, bonuses, commissions, and perks to boost morale

Higher-quality service for stronger customer or user satisfaction

New and enhanced products and services to produce, market, and sell  

Better product quality to outpace market competitors 

Latest technologies to improve staff output and efficiency
3. Skilled and Experienced Team To Deliver High-quality Data
One reason to outsource data entry services is to access expertise and skill. An outsourced product data entry team comprises assistants, specialists, typists, clerks, and transcriptionists. 
These professionals have years of experience performing numerous data entry activities such as product listing, product description, coding, and proofreading. They use an established system that lessens, if not eliminates, inaccuracies and data loss. 
Data entry contractors also specialize in storing, digitizing, and organizing data across various platforms. They ensure product details are readily available, making it more convenient to browse, review, and research them. 
A BPO provider also provides round-the-clock operation, maintaining 24/7 data access and allowing online shoppers to visit your website anytime. 
4. Latest Technologies Within Reach To Drive Performance 
Partnering with a BPO provider means you no longer need to spend considerable money upgrading your systems to perform data entry tasks. Instead, you can freely access relevant tools. Your BPO partner uses different pieces of equipment, such as desktops, scanners, routers, printers, and software applications, to deliver high-quality service. 
Established service providers harness advanced scanning technology to expedite operations and improve accuracy. Compared to ordinary scanners used by most businesses, this technology has better features such as:
Extracting exact parts of information

Converting all types of documents

Making data accessible from any location

Enabling searchability by specific parameters
On top of these, reputable BPO companies use cloud-driven technologies that can integrate applications to accelerate productivity and efficiency, taking service quality to greater heights.
5. Economical and First-rate Service To Get Your Money's Worth
Third-party vendors employ qualified, skilled, and efficient data entry professionals but charge you affordable rates for their services. When you outsource product data entry services, overhead costs decrease because hiring full-time workers is no longer necessary. 
BPO providers offer various outsourced data entry services at reasonable prices to help you stay competitive. Thousands of BPO companies compete for market share. To offer attractive rates, they establish offshore data entry to countries with a large, cost-effective, and trainable workforce, such as India and the Philippines. 
Low labor cost means offshore BPO companies can offer their clients low service costs. Onshore or nearshore service providers typically charge more because of higher employee salaries. 
6. Better Buyer Experience To Strengthen Loyalty
One advantage of outsourcing product data entry services is that the third-party team updates your e-commerce store with every detail necessary for online shoppers.
One such piece of information is product availability. Failing to remove "out of stock" or unavailable items might frustrate buyers and affect their shopping experience. They might leave your site to check elsewhere. 
Below are the benefits of a well-maintained product database on your website:
Better customer experience

.

Updated product listings, descriptions, and availability allow shoppers and browsers to easily check your site. 
Enhanced sales

. A high volume of visits helps your service provider identify the most viewed or purchased products. It can then send newsletters and email alerts to promote the items.
7. Data Compliance To Avoid Fines and Lawsuits
BPO providers train and monitor their data entry specialists to adhere to government internet regulations and industry standards when storing, organizing, and handling data. They ensure their specialists protect sensitive information and digital assets from unauthorized use, breach, theft, corruption, or loss. 
Service providers help you avoid incurring penalties, damaging your company image, and facing lawsuits resulting from non-compliance. After all, failing to secure your critical data can significantly affect your outsourcing engagement.
Before outsourcing product data entry, determine whether your target service provider complies with these standards:
General Data Protection Regulation (GDPR).

This law covers businesses with customers or clients in the European Union. It aims to protect consumer information and requires companies to reveal the purpose of their data access and use. 

Payment Card Industry Data Security Standard (PCI DSS).

This security policy requires businesses of all types to safely process credit card information. PCI DSS oversees cardholder data management to lessen credit card theft, fraud, and misuse. 
8. Lower Operating Expenses To Improve the Bottom Line
You can substantially decrease your ongoing costs by outsourcing data entry instead of keeping an in-house team. It reduces your spending on the following segments: 
Training

. To advance the product data entry team's knowledge and competencies, members must take re-training and upskilling programs and initiatives. Such activities require an extra budget.  

Equipment and office space

.

Your in-house team needs significant funding to acquire additional workspaces, equipment, computer systems, and office furniture.

Salary and other compensation

. Running an in-house data entry operation means paying regular employee salaries regardless of your financial standing or business situation. You also shoulder legally required non-monetary benefits such as vacation leaves, termination pay, and insurance. 

Recruitment

. Acquiring more full-time employees for data entry positions increases your hiring budget. In contrast, a BPO provider manages all the recruitment activities, from job advertising to training new hires. 
9. Remote or Hybrid Work Setup for Team Efficiency
Social distancing is possible when outsourcing product data entry services. Your third-party team can work remotely, opt for a flexible shift, or choose hybrid work arrangements. Remote work spares them from performing vital but time-consuming activities such as commuting and scheduling appointments. 
A third-party team with remote workers is efficient for the following reasons: 
Complete equipment

. Remote workers have the necessary software and hardware to do their tasks accurately and quickly. 

Stringent work-from-home (WFH) policies

. Your BPO partner provides strict but fair rules for data entry teams to follow for proper conduct. These rules encourage better workflow and collaboration. 

Regular online meetings or interactions

. Managers or team leaders often conduct video or audio huddles to track daily progress, morale, and overall well-being.  

High-level data security

. The team uses virtual private networks (VPN) and cybersecurity solutions to protect data from threat actors. Team members are also required to use different passwords and follow identification protocols. 
10. Proven Data Entry Best Practices for Peak Performance
Why is outsourcing data entry ideal? BPO companies ensure their specialists apply data entry best practices to boost the success of delegated processes. 
Examples of data entry best practices are:
Making use of automation to help process data quickly and accurately

Double-checking or validating data to reduce mistakes and oversights

Identifying and correcting errors at the onset to save time and effort

Using labels and descriptors so that specialists can better organize and track data 

Understanding client expectations and establishing relevant goals
Here are the advantages of adopting data entry best practices: 
Reduced expenses

. Following best practices streamlines processes, minimizing delays and inaccuracies. Fewer resources used translate to more savings. 

Optimal performance

. Processes are done in the best way possible to make the most of the money, effort, and time used. 

Fortified credibility

. Applying industry best practices increases the confidence of users, customers, and other involved parties. 

Creativity

. Harnessing the best methods reduces the time and effort required to finish tasks, allowing third-party teams time to innovate and find better solutions for data entry processes. 
11. Quick Turnaround Time To Deliver Data Promptly
Time is critical, regardless of your e-commerce store's size. You want your product information inputted quickly without sacrificing order, accuracy, or relevance. 
You do not worry about missing deadlines when you outsource product data entry services. The BPO service provider uses tried-and-tested workflow and task distribution measures for the timely delivery of services. 
With fast turnaround time: 
The potential to enhance your profit is higher

You boost your trustworthiness to clients and customers

You provide excellent customer service 

Customer retention is likely better because of excellent service

Your business edge gets sharper
12. Multiple Communication Channels for 24/7 Interaction 
Delegating back-end processes, such as data entry and inventory management, becomes more efficient when you and your BPO partner can communicate anytime through various channels and devices.
In addition, keeping customers satisfied across multiple channels can be challenging, resulting in financial loss if mishandled. An outsourced data entry service provider can help you oversee all the channels to build and maintain customer satisfaction. 
These channels include: 
Chatbots

– smart software that instantly answers basic and common questions 

Voice over Internet protocol (VoIP) telephony

– best for internet-reliant users or customers using VoIP-powered devices

Standard phones

– sturdy landlines for voice calls

Email

– electronic messaging system ideal for long correspondence and large file attachments

Short message service (SMS)

–

short text messages using mobile devices for fast interaction

Live chat

–

a small messaging box for your website visitors 

Social media

– used to interact with customers on Facebook, Twitter, or Instagram 
13. More Online Visibility To Boost Sales 
Outsourcing product data entry services make your products more searchable on the web. Specialists use effective search engine optimization (SEO) methods to make your products more visible online. They can strategically put high-ranking keywords in product titles and descriptions to optimize for search result ranking and, ultimately, for conversion.
High conversion rate optimization (CRO) can turn website visitors into paying customers. It also increases web traffic. A higher conversion rate can:
Reduce customer acquisition costs

Enhance competitive advantage

Attract more potential customers

Increase brand image 
The Bottom Line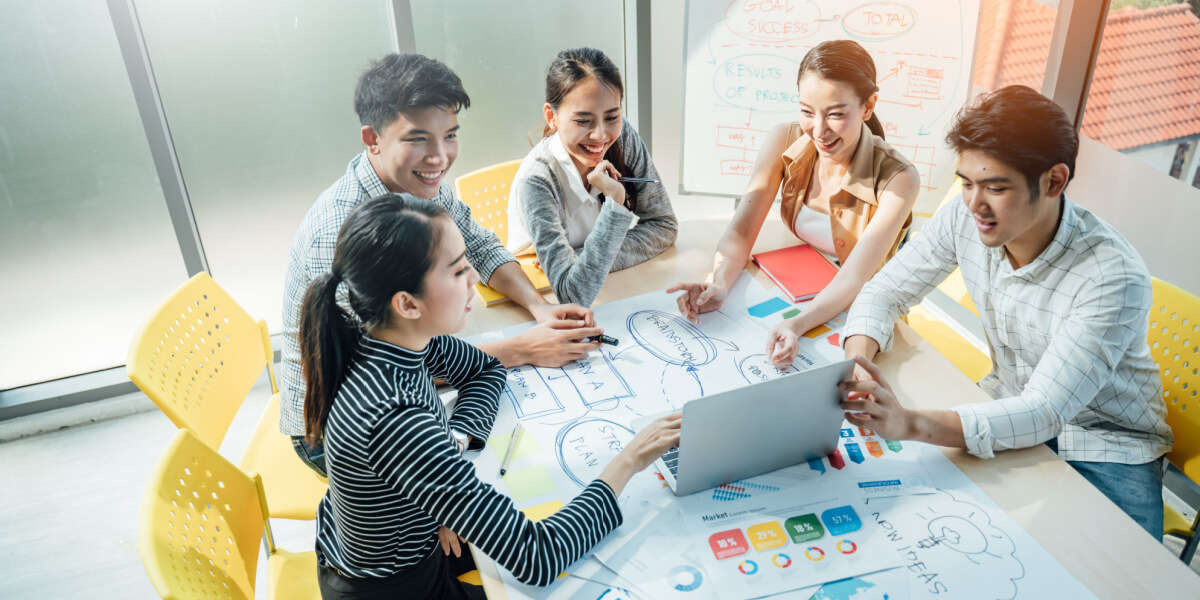 Outsourcing product data entry undeniably brings many benefits. But like any business venture, its opportunities and strengths come with challenges and risks. 
When outsourcing product data entry, address issues immediately to maximize its benefits. Additionally, be patient when using the business strategy. Conduct careful research before making a decision. 
While this strategy is an effective way to access experts at a fraction of the cost, use it prudently, especially if it is your first time outsourcing.