In less than five years, the value of the global healthcare business process outsourcing (BPO) industry will reach almost half a trillion-dollar level. According to the latest study by India-based market research firm Markets and Markets, international healthcare BPO is expected to hit nearly $470 billion by 2026 from roughly $296 billion in 2021, with a compound annual growth rate of approximately 9.6%.
Healthcare BPO Outsourcing to Rise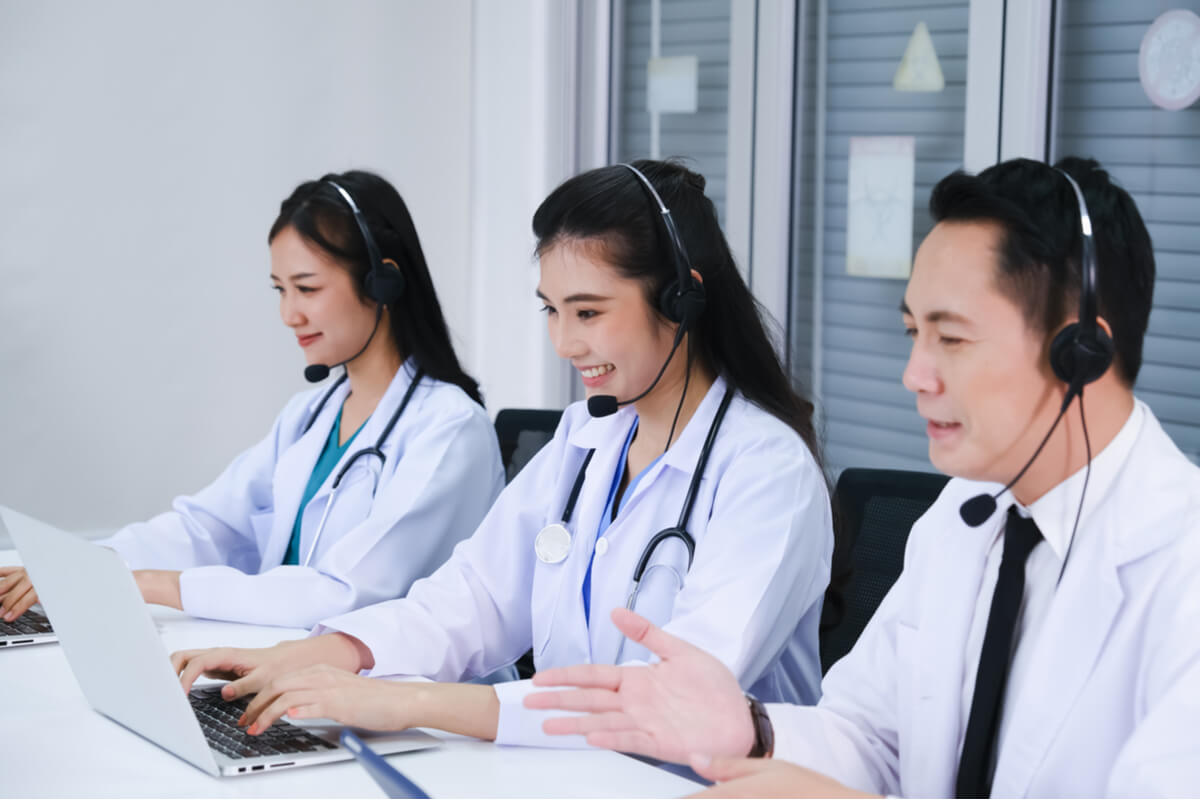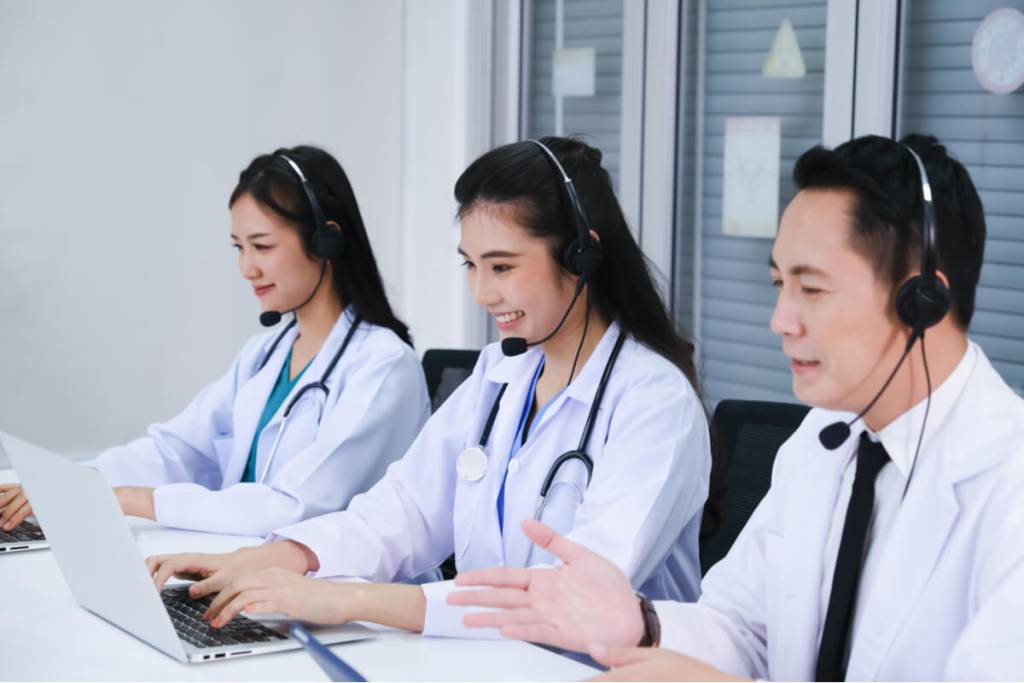 The Markets and Markets report notes that the sector is mainly fueled by the need to control the growing healthcare costs and the enforcement of the Patient Protection and Affordable Care Act (PPACA), also known as Obamacare. To bring down operational costs, providers and payers resort to outsourcing their business processes to countries that have affordable labor markets. The nations that significantly farm out their non-core activities to third parties come mostly from North American and European regions.
The study adds that the COVID-19 pandemic has played a significant role in the healthcare outsourcing uptrend. The pandemic has compelled healthcare institutions to develop a strongly interconnected setting, where all clinical operations are linked internally and are in coordination with the rest of the healthcare units. 
An effective strategy to establish a well-coordinated environment is to outsource healthcare providers' non-core but essential functions such as patient engagement, claims management, and revenue cycle management to BPO companies. Outsourcing allows them to focus on their core competencies to serve the patients better. Of the non-core activities, revenue cycle management shows the biggest growth and is cornered. It cornered nearly 71 percent of the industry in 2021.
The report goes on to say that the manufacturing service segment is expected to maintain its biggest share of about 56 percent, ahead of research and development and non-clinical services. Its sizable market share can be ascribed to healthcare companies' requirement to lower total operational costs, the shifting regulations on clinical trials and testing, and the increasing demand for drug development processes.  
What Is Healthcare Outsourcing?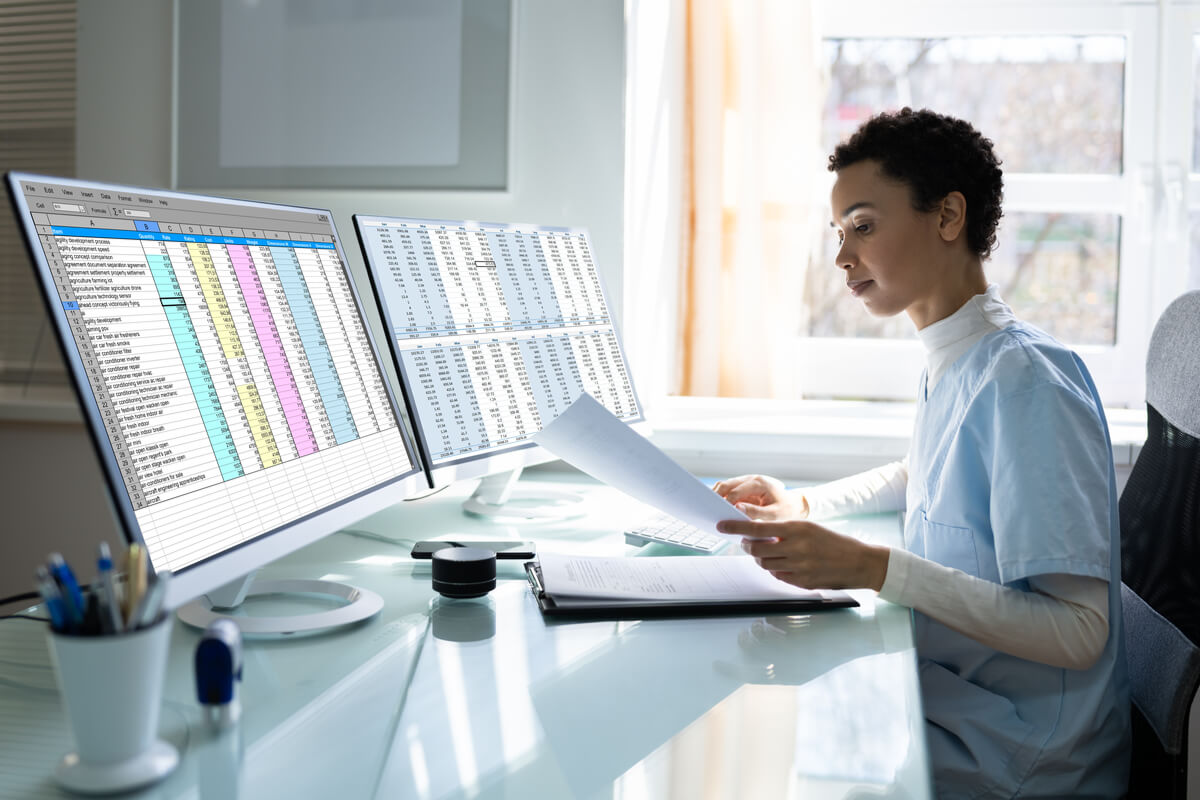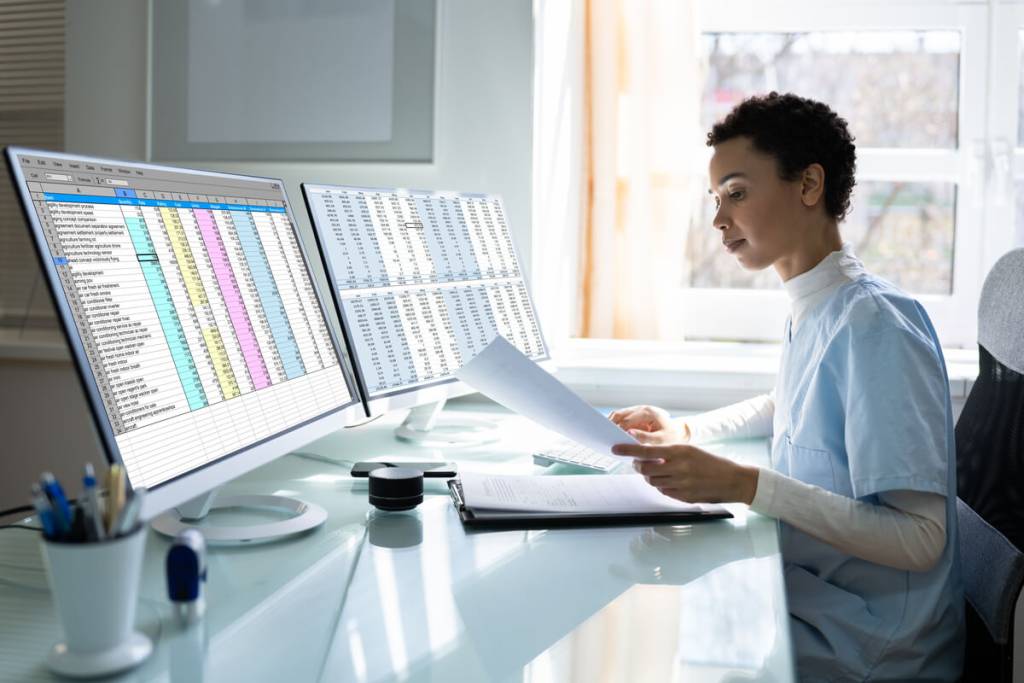 Healthcare outsourcing is a business practice where a healthcare organization subcontracts its non-core activities to an external vendor that manages its secondary operations. While some healthcare institutions recruit freelance professionals to do the work, most of them hire providers specializing in healthcare outsourcing, such as call centers. 
BPO is the delegation of IT-related business processes to a third-party provider. Its primary responsibility is to supervise these processes for the client based on measurable performance indicators. 
The healthcare industry comprises outpatient clinics, specialists' offices and clinics, assisted living facilities, laboratories and diagnostics clinics, dental offices, nursing homes, orthodontics offices, doctors' clinics, health centers, and hospitals. 
Most organizations in this sector opt to outsource their non-core functions to focus on what they do best: deliver effective and efficient treatment services for patients. Non-medical operations, technology related to information services and computers, and accounting, to name some, are best-taken care of by BPO companies. This way, healthcare companies can put all their time and effort into patient care. 
BPO companies and other outsourcing agencies can handle healthcare institutions' patient and customer relations, human resources, revenue cyles, claims, supply chain, team member training, finance and accounting, and IT functions.
You might be interested in reading about the 4 Ways Healthcare BPO Services Are Changing the Industry
What Are the Different Types of Healthcare Services? 


The types of services within the healthcare industry are generally categorized as primary care (health services offered by a general practitioner or other), outpatient care (medical processes performed at a medical facility without staying for a night), and emergency care (medical services dealing with the treatment of seriously ill or injured patients needing immediate attention). 
Apart from the general types, there are other health services focusing on specific illnesses or issues, including:
Doctor care

– healthcare services that a doctor or physician directs in contrast to other healthcare providers 
Mental health care

– services for delivering and keeping emotional, psychiatric, and psychological health through diagnosis and treatment of mental issues
Prenatal care

– checkups and tests from a doctor, nurse, or midwife throughout pregnancy 
Nutritional support

– care for people who cannot feed themselves adequately by eating or drinking 
Care from home health aides (HHA)

– qualified and authorized healthcare professionals who help home-based patients. HHAs assist them with personal care such as exercise and cleanliness and minor household tasks such as meal preparation. 
Speech, physical, and occupational therapy

– speech therapy entails treating a patient's difficulty swallowing or speaking, resulting from a stroke, aging, or nervous-related conditions such as mental illness. Physical therapy refers to health services offered to lessen pain and swelling, speed up healing, improve movement, and boost muscle strength. Occupational therapy includes helping patients with muscle-and-bone issues enhance and keep their abilities to do essential daily activities such as bathing and dressing. 
Dental care

– any type of service a licensed dentist offers to maintain and support natural and artificial design for teeth and rehabilitation and replacement

.
Pharmaceutical care

– the straight and reliable supply of medication-related care aimed at attaining precise results to enhance a patient's standard of living

.
Medical social services

– concerned with categorizing patients formally admitted to hospitals. Medical social workers are responsible for preparing social case analyses and examining the emotional and mental conditions of patients and their families. These professionals also help with their medical-related necessities if applicable. 
Substance abuse treatment

– treats patients and helps them overcome their addiction over time

Preventative/routine care

– helps identify diseases and other medical problems to address them before they become serious. Immunizations, flu shots, screenings, tests, and periodic checkups are included in this healthcare service. 
Medical transportation

– moving a patient by vehicle from one facility to another to save their lives in an emergency. Anyone who needs immediate medical treatment has access to this service. The patient's condition, the current situation, and the distance define the vehicle type required.
Laboratory and diagnostic care

– processes to test and check a patient's current health. Lab care examines one's blood sample, body, or urine tissue to check its status. Diagnostic care is a procedure to determine if a patient has a certain condition or illness. 
Rehabilitative care

– helps patients recover, maintain, and improve their daily skills and performance weakened by or lost from illness or injury. It covers mental recuperation, speech-language therapy, and occupational or physical treatment either in outpatient or inpatient setups.
Hospital care

– medical treatment provided in a hospital. Patient care in the said place can be performed by various professional members such as specialists, attending physicians, registered nurses, physical therapists, dieticians, licensed practical nurses, social workers, and pharmacists.
Palliative care

– a process that supports the quality of life of patients and their families experiencing challenges related to fatal diseases
What Services Do Hospitals Outsource?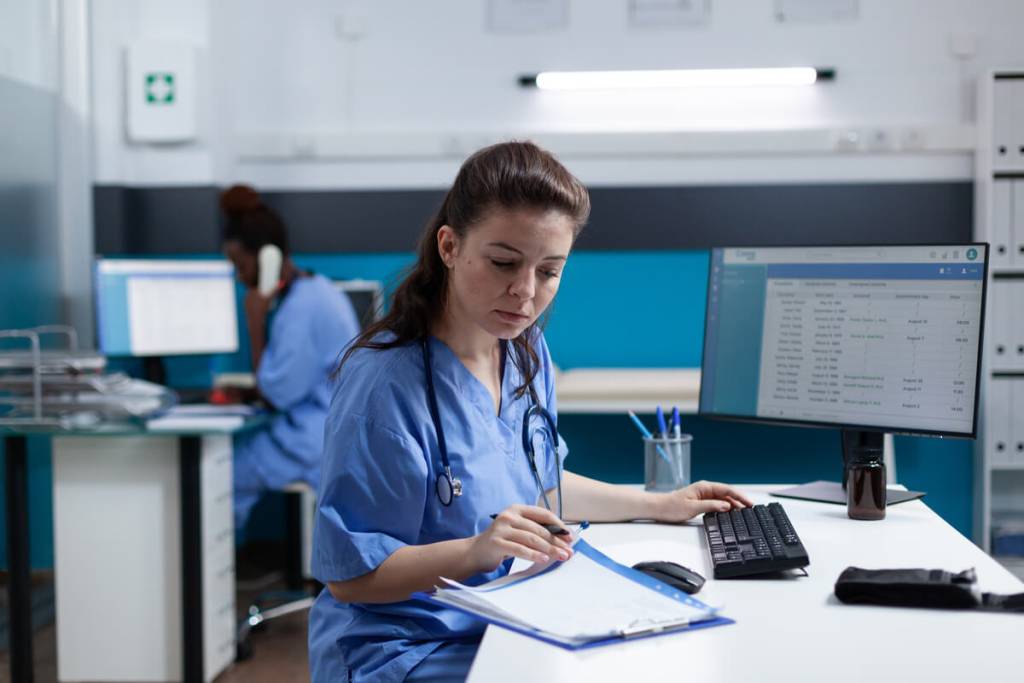 Accurately diagnosing diseases and providing adequate care to patients are the core competencies of healthcare organizations. Non-core activities play a vital role in healthcare companies' overall operations and represent a substantial part of business expenses. But they can be outsourced to BPO companies or other third-party vendors to reduce costs and improve productivity. 
Below are nine of the industry's non-core processes that BPO companies are typically involved in:
IT functions

– applications of IT systems to improve coding and billing approaches, obtain patient databases, manage electronic health-related data, and handle electronic billing and payment system

Human resources (HR)

– areas related to recruiting and hiring, onboarding, managing personnel, increasing patient satisfaction, comprehending government regulations and legal compliance, selecting compensation and benefits, and managing shifts and pay schedules 

Customer relationship management

– guidelines, procedures, and practices that healthcare institutions adhere to when interacting with patients and related subjects. The approach is designed to offer customers correct information, valuable support, helpful insights, etc.

Patient management

– includes a set of instructions healthcare providers follow to address patients' growing and changing requirements. This guideline is applied to advance and keep patient relationships, other than treating diseases. 

Employee training

– providing staff skills, education, and programs that will boost work performance and efficiency. Staff training is a key component of a healthcare provider to help attain certain goals and objectives. Coaching and training are normally given to personal care aides, dental assistants, nurses, nursing assistants, physical therapists, paramedics, pharmacists, and surgeons.

Finance and accounting

– directing and managing finances, budgeting, internal accounting, bookkeeping, internal accounting, and auditing economic developments that influence the operations and resources of a healthcare provider. 

Revenue cycle management

– financial operations and applying medical billing software that healthcare companies rely on to keep track of patient care services such as payment, registration, and appointment scheduling 

Claims management

– processing, updating, organizing, and filing medical claims related to patient diagnoses, treatments, and medications. This procedure allows patients to understand the sum they must pay and the medical services or devices received. 

Supply chain management

– all needed resources, whether by goods or services, that an organization should send to its customers. The supply chain in healthcare is deemed a dispersed and complex system that involves obtaining resources, managing supplies, and delivering the required goods and services to the patient, medical employees, and healthcare professionals.  
Learn: How Medical BPO Services can Assist Customer Service Overall
Healthcare Services Typically Outsourced to BPO Firms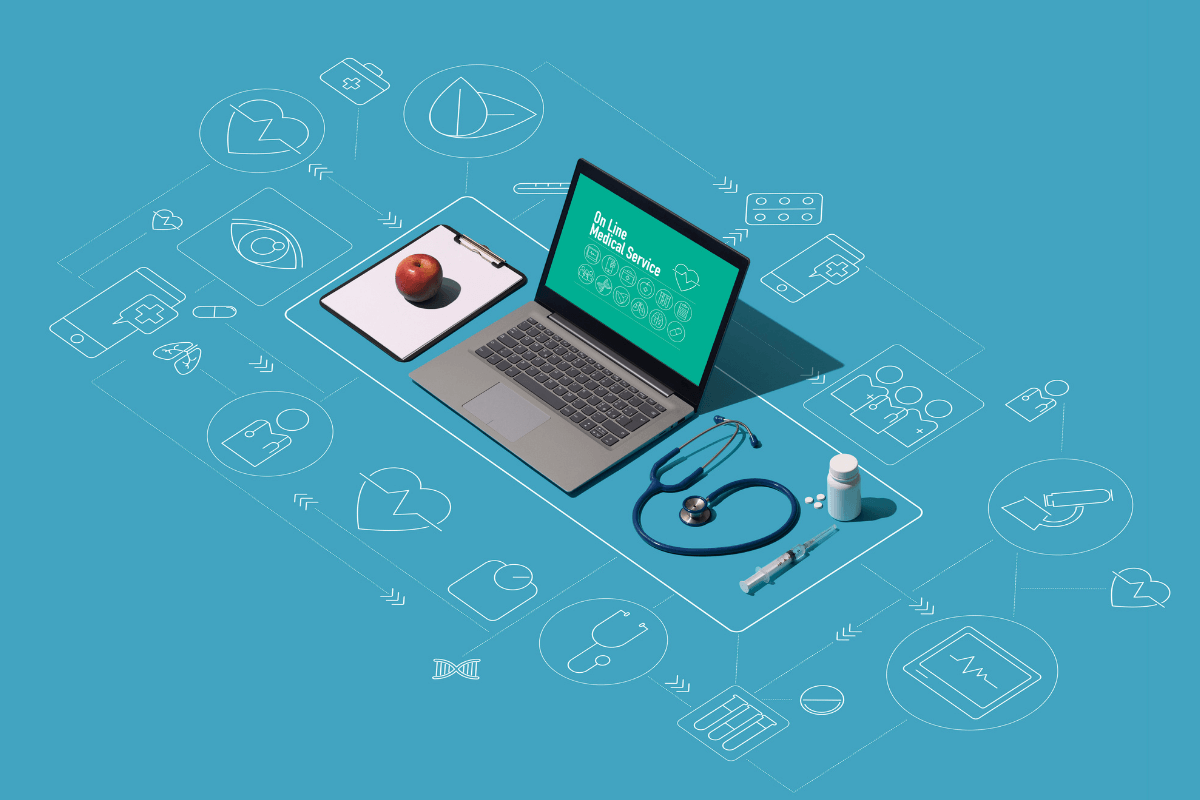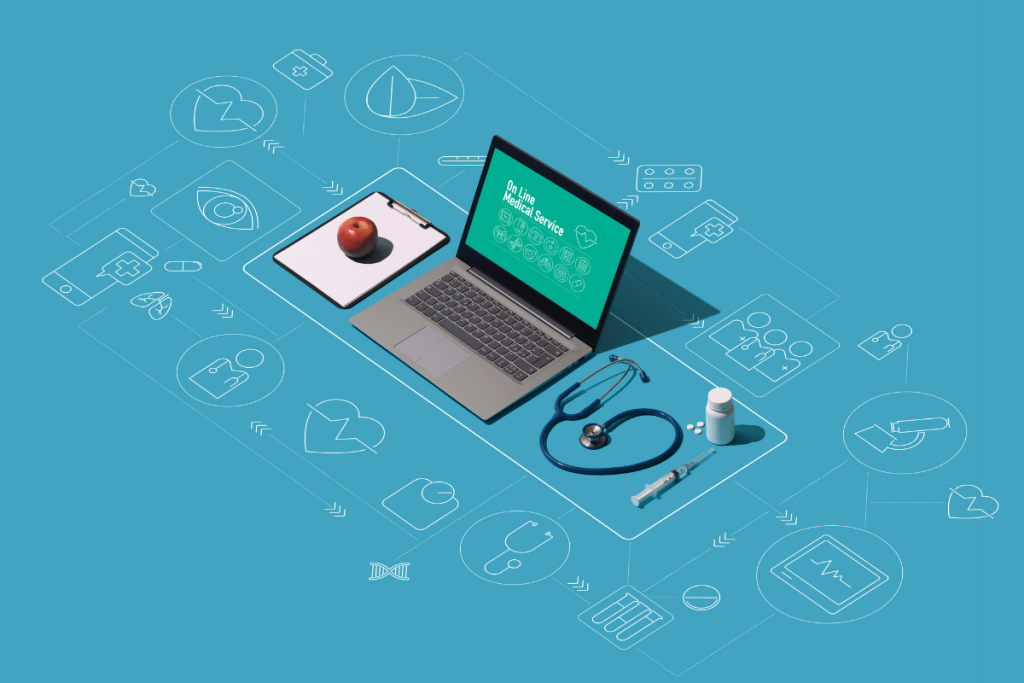 Back-office operations of any organization are as vital as its core competencies to continue running at an optimal level. BPO companies have the technology, expertise, knowledge, and human resources to sustain a healthcare provider's back-end tasks. 
Below are some of BPO companies' outsourcing services:
Medical billing services.

Experienced service providers offer their error-free medical billing services to healthcare professionals and can process a great number of medical records produced every day. The third-party firm follows certain standards, procedures, and rules that assist in promptly addressing medical coding and billing issues. 
Data collection and analysis services.

BPO can provide healthcare organizations with the latest technology and approach for data collection and analysis. They can take on data management processes for clinical research, health outcomes, and billing, to name a few. 
Data entry services

.

BPO companies (for example – call centers) can handle a large volume of medical data, including patient insurance details, patient records, prescriptions, and lab reports. They can work on data entry and encoding to help healthcare providers focus their efforts, resources, and time on core functions. Experienced data-entry service teams can help their clients with guidelines, regulations, and rules. They can also simplify and speed up patient support such as appointments, rescheduling, and schedule reminders. 
Medical claims processing services.

Processing patient claims is one of the most important healthcare activities. Hiring an external medical claims processing team to handle claims lets healthcare providers offer insurers accurate, up-to-date, and timely information. BPO companies have the appropriate technologies, networks, and resources to conduct the required tasks to work on large volumes of medical claims successfully. 
Payroll management services

.

Healthcare professionals see outsourcing payment management services to BPO companies as cost-effective and efficient because having an in-house payroll team is expensive. For example, a third-party provider can deliver the latest payroll software that expedites salary processes. As such, timely and accurate delivery of payments to a healthcare company's workforce is always achieved.
IT integration services

.

Healthcare companies can outsource to BPO companies and allow them to take care of their information systems such as maintaining electronic health records, cloud computing systems, and electronic billing and payment systems. External vendors can also manage the increasing demand for digitalization and integration of medical transactions and address issues related to it. 
Clinical and patient care services

.

More healthcare companies continue to farm out their clinical services, including diagnostic imaging, therapy, pharmacy, and other related patient care services. When these services are outsourced to BPO companies, hospitals and other healthcare providers can offer full services without the need to spend heavily on modernizing in-house equipment and facilities or acquiring specialized healthcare professionals. 
Medical transcription services

.

Healthcare providers record their voice reports and convert them into text required for their own records, insurance claims, and patient medical charts. BPO companies and other specialized medical transcriptionists can perform this task and turn audio files into accurate transcripts based on the requested format. 
HR services

.

BPO companies can efficiently manage a healthcare organization's HR administration and benefits assistance. They have broad experience in providing more benefits packages and affordable health insurance to employees. Moreover, clinics, hospitals, and similar institutions are not required to recruit and train new workers, develop database software information, assist an internal HR department, or make employee manuals or handbooks. The external provider can deliver all these tasks at a low price. 
Hospital infrastructure management services

.

BPO companies and other third-party vendors can also offer services to support and enhance other healthcare infrastructure, including equipment planning, waste management, pest control, sterilization, procurement and maintenance, patient transport, security, and cleaning services. Outsourcing these services enable healthcare organizations to focus on patient treatment and care. 
What Are the Four Commonly Outsourced Healthcare Services?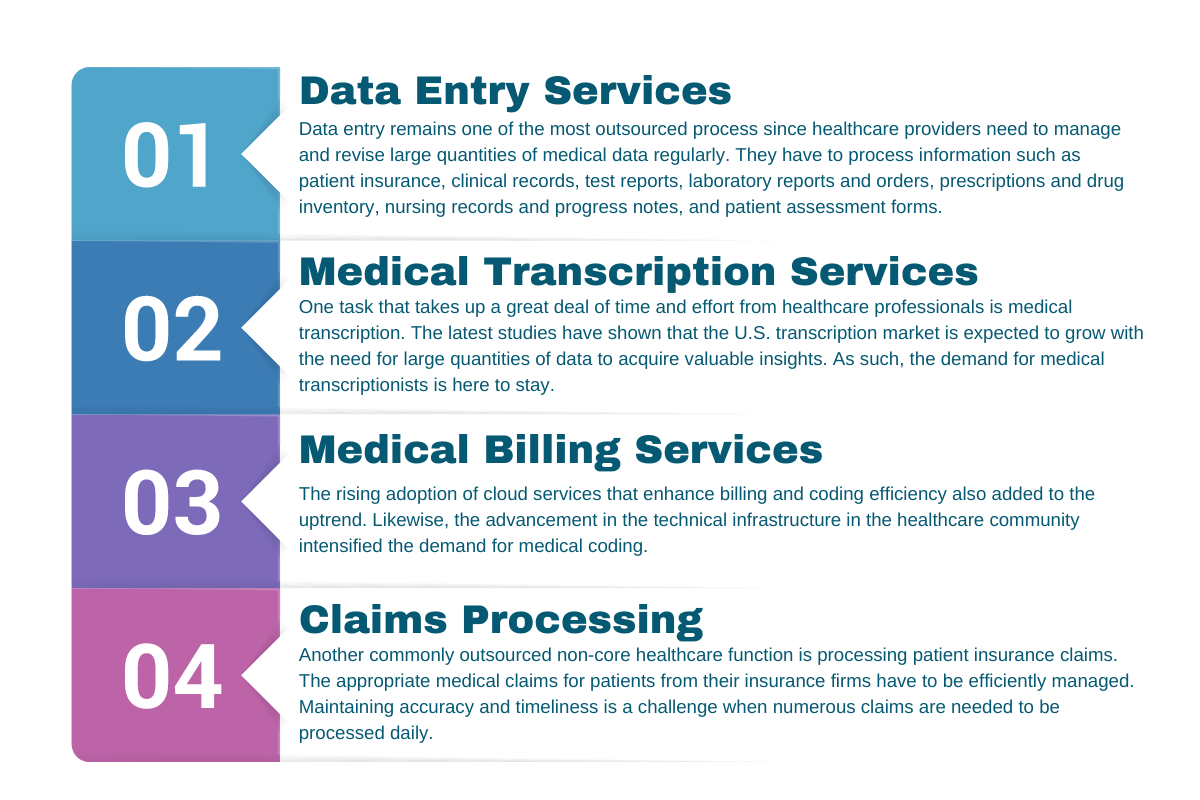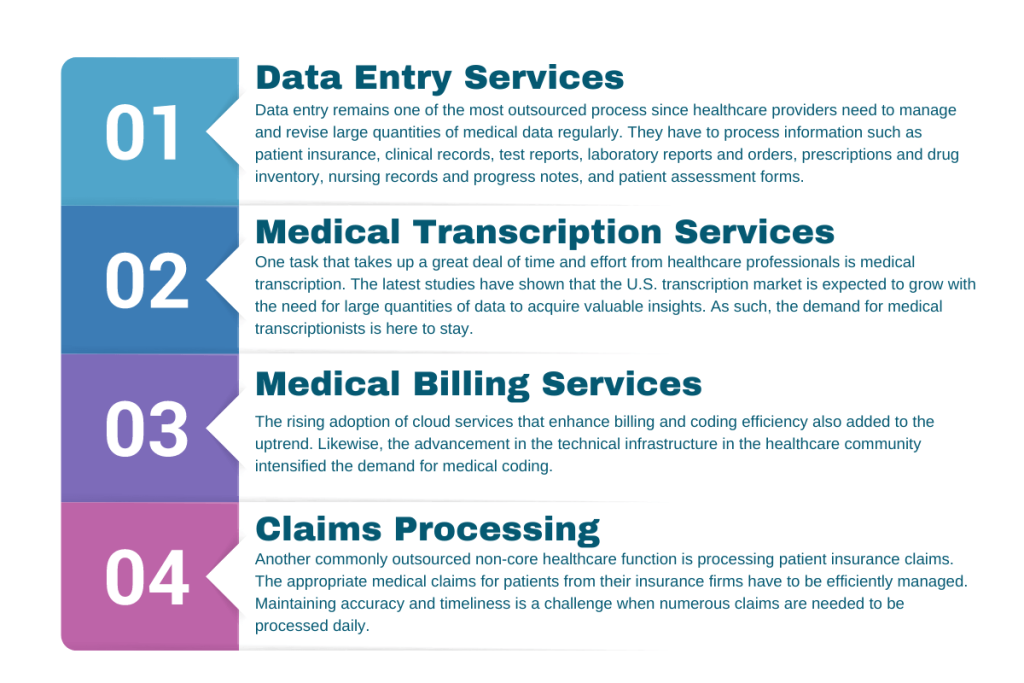 Data Entry Services
Healthcare companies need to manage and revise large quantities of medical data regularly. They have to process information such as patient insurance, clinical records, test reports, laboratory reports and orders, prescriptions and drug inventory, nursing records and progress notes, and patient assessment forms. 
Industry experts say that the data-entry outsourcing market will continue to grow in the next few years. The widespread acceptance of this healthcare service fuels the growth of this industry.  The rising demand for cost-effective options and the need to focus on core competencies are also the factors that drive the continued expansion. 
Medical Transcription Services
One task that takes up a great deal of time and effort from healthcare professionals is transcribing their own notes. Surgeons, physicians, general practitioners, nurses, and other medical staff have to pay attention to patient care. But many of them are slowed down by paperwork and other administrative tasks, constraining their time with patients and leading to physician burnout.
The latest studies have shown that the U.S. transcription market is expected to grow even more in the next couple of years. The uptrend can be attributed to organizations across the world, producing daily large quantities of data used to acquire valuable insights. As such, the demand for medical transcriptionists is here to stay.
Medical Billing Services 
Healthcare companies process large volumes of medical billing and records, which are more complex than those of other sectors. They can cause errors and delays when not handled properly. Medical bills and invoices use scientific and technical codes, including the Healthcare Common Procedure Coding System (HCPCS), International Classification of Diseases  (ICS), Current Procedural Terminology (CPT), and Diagnosis Related Group (DRG). 
Market advisory firm Mordor Intelligence predicts that the global medical coding industry will significantly expand in the next several years. The worldwide market growth is driven by the increasing need for healthcare management systems, clinical management solutions, and electronic health records. 
The rising adoption of cloud services that enhance billing and coding efficiency also added to the uptrend. Likewise, the advancement in the technical infrastructure in the healthcare community intensified the demand for medical coding. 
Claims Processing
Another commonly outsourced non-core healthcare function is processing patient insurance claims. The appropriate medical claims for patients from their insurance firms have to be efficiently managed. Maintaining accuracy and timeliness is a challenge when numerous claims are needed to be processed daily. This is among the reasons healthcare providers farm out this activity to an experienced and reliable external service provider.
Subject matter experts expect the demand for claims processing services, which mainly stem from physicians' offices and other healthcare professionals, will remain on the upward trend. They see that the number of doctor visits will further increase. This means that the volume of insurance claims from patients will also rise.
What Are the Benefits of Outsourcing in Healthcare?


Health and medical management experts say that healthcare BPO companies are the ideal vendors to manage healthcare providers' non-core operations. They add that health service BPO companies are recommended to process payments, handle medical data and charges, supervise claims and bills, etc.
Hiring a healthcare BPO company helps reduce expenses for organizations that want the most efficient ways to bring down costs to stay competitive. Outsourcing specific activities enable them to save money since they do not need to hire more in-house employees who undergo training and take education courses. 
The business practice entails paying the third-party vendor as a contractor. Healthcare companies will not be compelled to more regular employees, thereby reducing costs in benefits, training, and the like. 
In addition, a medical institution can lower the number of errors made in non-core functions through outsourcing. An experienced third-party vendor can help the healthcare provider with services such as data mining, data conversion, data processing, data entry, data cleansing, and product information management.  
Enhancing the quality and value of the medical practice is another basis for healthcare institutions to use outsourcing as a business strategy. A BPO partner can help companies deliver and maintain excellent medical services to their patients and other clients. Continued efficient services will convert to higher revenue for the providers, leading to business expansions and a more vibrant healthcare sector. 
Moreover, healthcare BPO companies use the latest technologies that make the partnership easier and more effective. With extensive experience in various areas, external providers can give high-quality assistance to healthcare companies, guaranteeing that services are carried out based on their plans. 
Teaming up with a healthcare BPO company enables healthcare service firms to pay more attention to their specialties and main occupations while spending less effort and time on non-core ones. Efficient time management is a vital service component a BPO company can provide for the healthcare service industry. 
Another advantage of outsourcing is the availability of larger talent resources. Merely recruiting local staff means that healthcare companies have access to a limited talent reserve. Outsourcing permits them to draw more capable and skilled workers from other parts of the globe. An ample supply of high-potential employees prevents institutions from compromising service quality since these qualified workforces are trained to be specialists in their respective fields. 
Cost-effectiveness is also one of the most significant benefits of outsourcing services to offshore firms such as BPO companies. Lowering labor costs is one of the reasons the United States outsources at least 300,000 jobs yearly. The strategy empowers U.S. companies to look for more candidates and get the right people for the job at affordable prices. 
You might wonder: How Health Partners Benefit from Healthcare BPO Services
Some Caveats When Outsourcing Healthcare Activities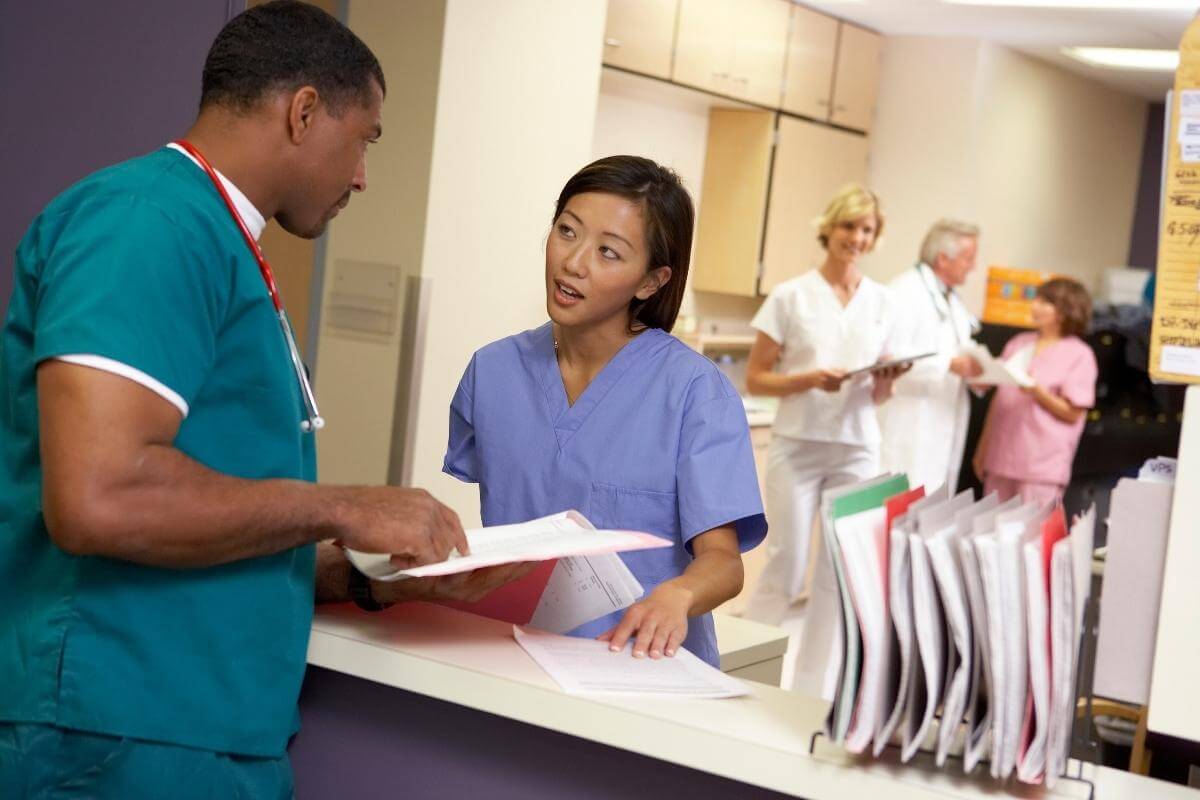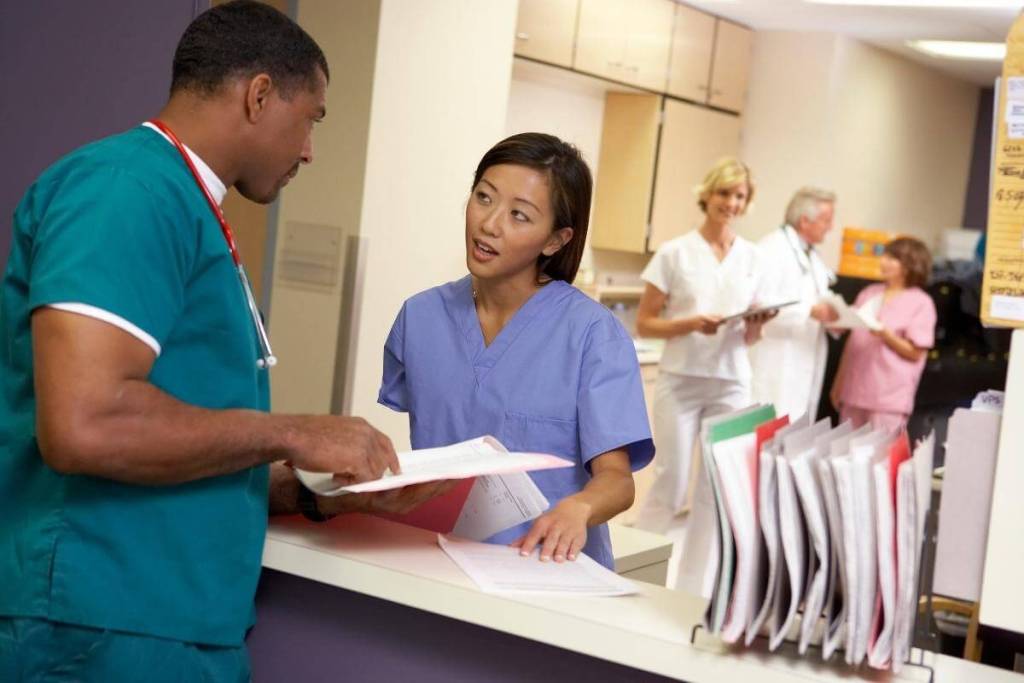 Small Business Trends, a Florida-based online publication, says that one disadvantage of outsourcing administrative tasks is security risks. Healthcare providers must adopt precautionary measures when using critical customer information. However, outsourcing functions that involve divulging personal details to outsiders can compromise patient privacy or business security, or both. 
Sharing financial burdens is another issue that a healthcare company has to tackle when dealing with BPO companies. While partnering with an external provider can reduce certain business risks, heavy reliance on outsourcing to determine the firm's financial status can be dangerous. 
It is recommended to clearly understand and specify the entire terms and conditions before hiring a potential third-party vendor. This is to ensure that a safety net and options can be put in place at the onset and avoid a major financial loss in case the business arrangement fails at the end. 
Another concern is facing moral dilemmas. Outsourcing non-core operations can deprive the healthcare provider's local community of employment and opportunities. As a result, unemployment grows particularly when no new jobs are being generated in the near future. 
Experts also note that jobs moving overseas typically do not return to their country of origin. The main reason is that operating costs and wages are affordable in developing economies such as the Philippines and India. The wage-and-cost differential between the said economies and first-world countries—where most healthcare companies are located—is seen to remain wide over the long term. 
Losing some degree of control is also a challenge in outsourcing. When farming out its other non-vital functions, a healthcare organization has to give up control of how the tasks are being done and supervised. For this reason, the company should research and investigate all prospective BPO companies first and know them inside out. This approach enables the firm to decide which external vendor it can trust the most to manage its non-core operations. 
Choosing the Best BPO Company for Your Healthcare Business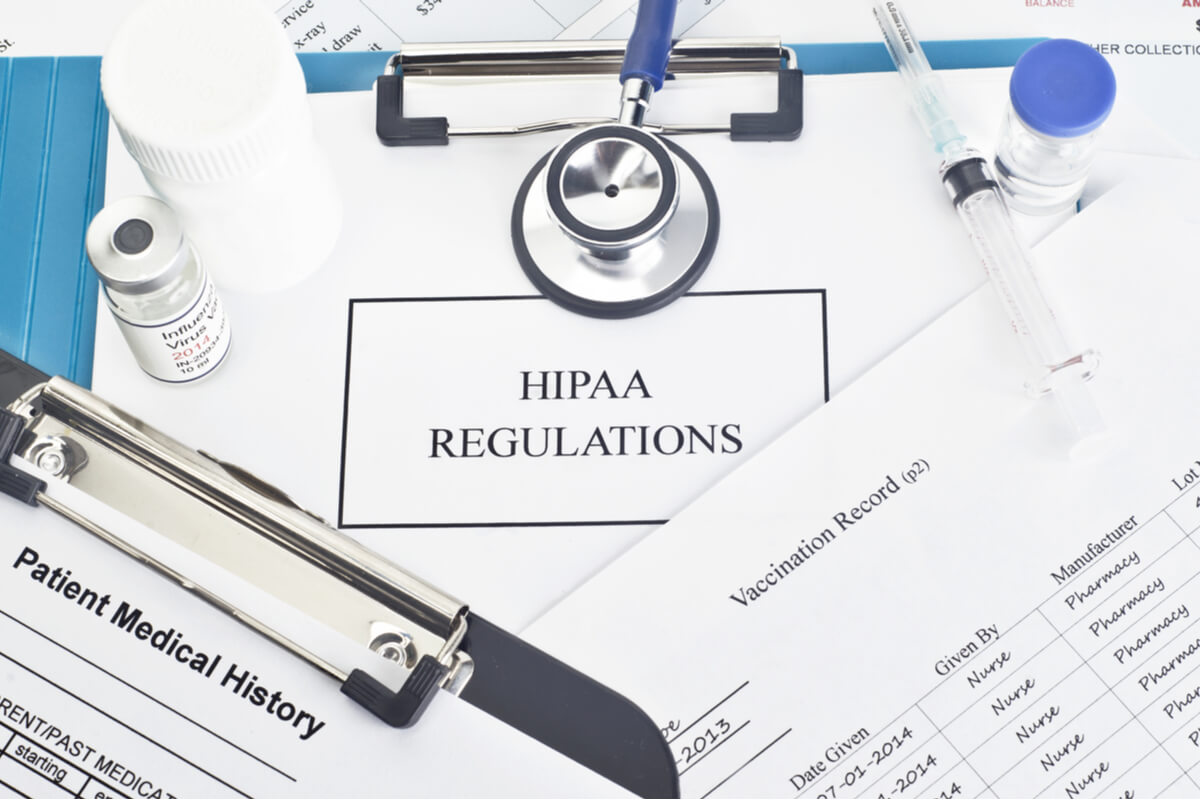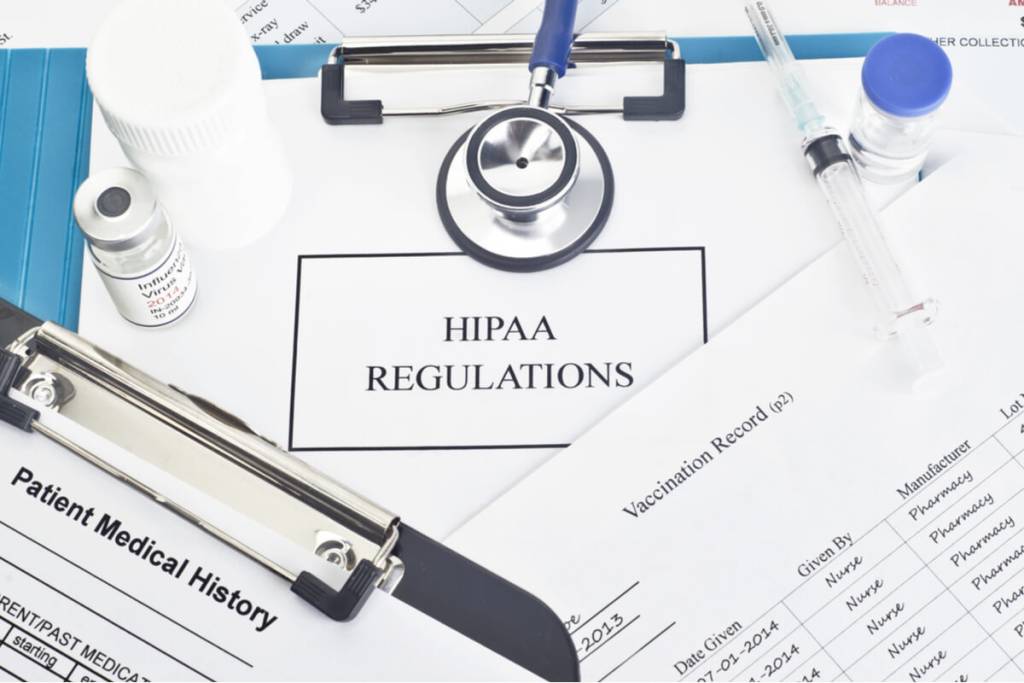 The healthcare industry sees the significant contribution of healthcare BPO companies sustaining its continued growth despite the current global economic conditions and social issues. Outsourcing the sector's non-core operations to BPO companies is an effective way to grow and keep up with the competition. 
When selecting a BPO company, you should consider several factors, including expertise, reputation, affordability, communication skills, adaptability, reliability, and experience. In particular, a BPO company having the latest business phone systems that help provide first-rate quality customer service should be your top priority.  
Other Considerations When Selecting an Ideal BPO Company
Below are the seven points to consider when looking for an outsourcing provider: 
Completely HIPAA-compliant 
The healthcare BPO company should be fully HIPAA-compliant. The Health Insurance Portability and Accountability Act (HIPAA) handles privacy matters, issues, and concerns on patient data.
HIPAA governs healthcare institutions in overseeing patient data. Serious criminal charges with fines of as high as $50,000 per violation are enforced on a healthcare entity or professional legally found to have violated the law.  
If a HIPAA-compliant BPO company has high-security measures to safeguard vital patient information, it can guarantee healthcare providers that such data will never be stolen, jeopardized, or possessed by a wrong person or group. 
Healthcare providers should also look for prospective BPO partners that comply with System and Organization Controls (SOC) 1 and 2 and are certified by the Health Information Trust Alliance (HITRUST) and the Utilization Review Accreditation Commission (URAC). 
High Proficiency in English Communication Skills
Healthcare companies should consider BPO companies in non-English speaking countries that use English as a second language. For example, over 90% of Filipinos understand and speak English. Their ability to change their English accents and communicate in various conversation tones gives them an outsourcing edge over other countries. 
Healthcare providers should also consider an external service provider that gives accent neutralization training and has many employees with above-average English telephonic capabilities (speaking, listening, writing, and reading skills). 
Financial Management Skills
The healthcare sector is a global enterprise, generating billions of dollars in yearly earnings. Crucial to a healthcare provider's business success is the expertise of a BPO company to help take care of the clients' expenses and revenues. 
The external provider should have a broad knowledge of simplifying processes and lowering costs while keeping an excellent customer experience at the same time. The third-party vendor should always search for ways to boost efficiency across levels and be adept at resolving unforeseen financial challenges. 
Proven Track Record 
Your prospective BPO company should have extensive achievement records and be ready to provide you with references and other sources. Acquiring references lets you know whether the third-party vendor offers first-rate services or addresses clients' objectives and expectations. References are also a means to let the BPO company know that you might reach out to its previous partners for additional research and background checks as a way to guarantee continued favorable performance. 
Quality First 
Some industry experts note that a typical concern among healthcare players is that allying with a BPO company can lower the quality of service. 
To address this outsourcing issue, you should look for a third-party vendor that puts quality first, among other things. Healthcare companies should investigate particular areas in the vendor's processes, including team performance monitoring, client quality reports, training framework and opportunities, and updated employee protocols. 
The potential partner should also have its own dedicated quality team to implement a quality assurance program to ensure that services are as top-notch as possible. A manager or supervisor directs the in-house team that keeps track of the daily operations and collects data. They also analyze these data to enhance the production and work of each agent. 
Expertise in Dealing With Complex Clinical Workflow
Your potential BPO partner should focus on talent acquisition to ensure that qualified clinicians are assigned to your clinical workflow. 
One case is Shearwater Health. It is a healthcare IT solutions provider headquartered in Tennessee. The company recruits employees from the Philippines, where the nursing curriculum standard is almost similar to that of the U.S. The firm mainly hires Filipino nurses who are more affordable to employ and have not less than two years of relevant work experience. 
Excellent Customer Service
Studies show that patients are more concerned about the level of service they receive than who provides them. A BPO company offering consistent excellent customer service helps support high patient loyalty and retention. 
Healthcare companies must check if their BPO partners have effective customer service process flow. This process simplifies the large volume of work that call centers manage daily, such as technical assistance, new account creation, and billing issue resolution.
Final Thoughts
There's no doubt that healthcare BPO partners can help you save effort, money, and time while providing your patients the attention and care they are entitled to. Outsourcing certain services to third-party vendors will also enhance customer experience, enabling you as a healthcare provider to offer an enduring favorable impression on your target market.
Understanding well customers' journeys, helping you offer and maintain high-quality patient care, taking advantage of the latest healthcare-related technologies and systems, and facilitating medical billing are among the many capabilities that BPO companies can deliver to the industry. They have almost everything you need to help you improve productivity and boost customer loyalty, leading to higher sales and revenues. 
Be that as it may, finding your ideal BPO partner to help you with your goals will take time. Researching on your potential associates and constantly communicating with them, as well as careful and thorough planning, are some of the things you need to do before doing business with a healthcare BPO company.