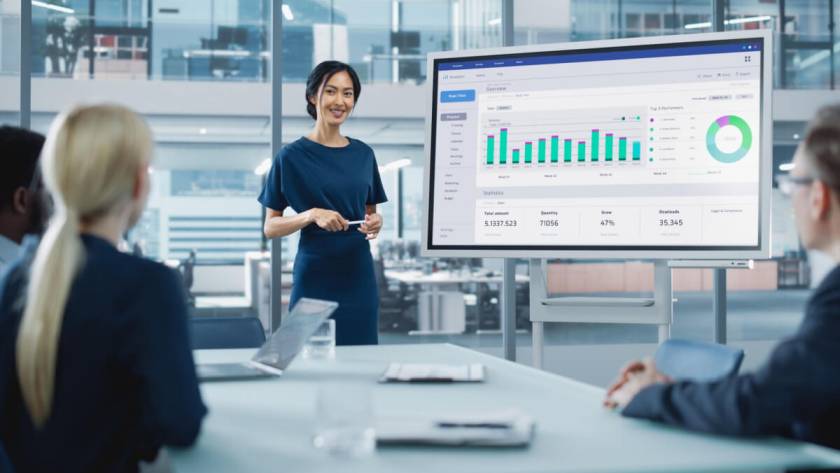 The outsourcing business is booming and here to stay.
But do you know enough about this lucrative market? Do you search online to find the right information about this dynamic industry?
If you're searching for a comprehensive and balanced resource, look no further.
This article will help you understand how business process outsourcing (BPO) works. It provides relevant and useful facts and data about the outsourcing business.
Read on, and let's find out the important details.
What Is Business Process Outsourcing?
BPO is subcontracting one or more business functions, segments, or processes to a third-party service provider. The activities assigned to an independent firm can either be front- or back-office functions.
The back office is a company's segment comprising the support and administration employees. They are not client-facing and work in the background. Employees who face clients, such as those in sales, customer service, and marketing personnel, comprise the front office. They deal with customers to generate income for the company.
How Does BPO Work?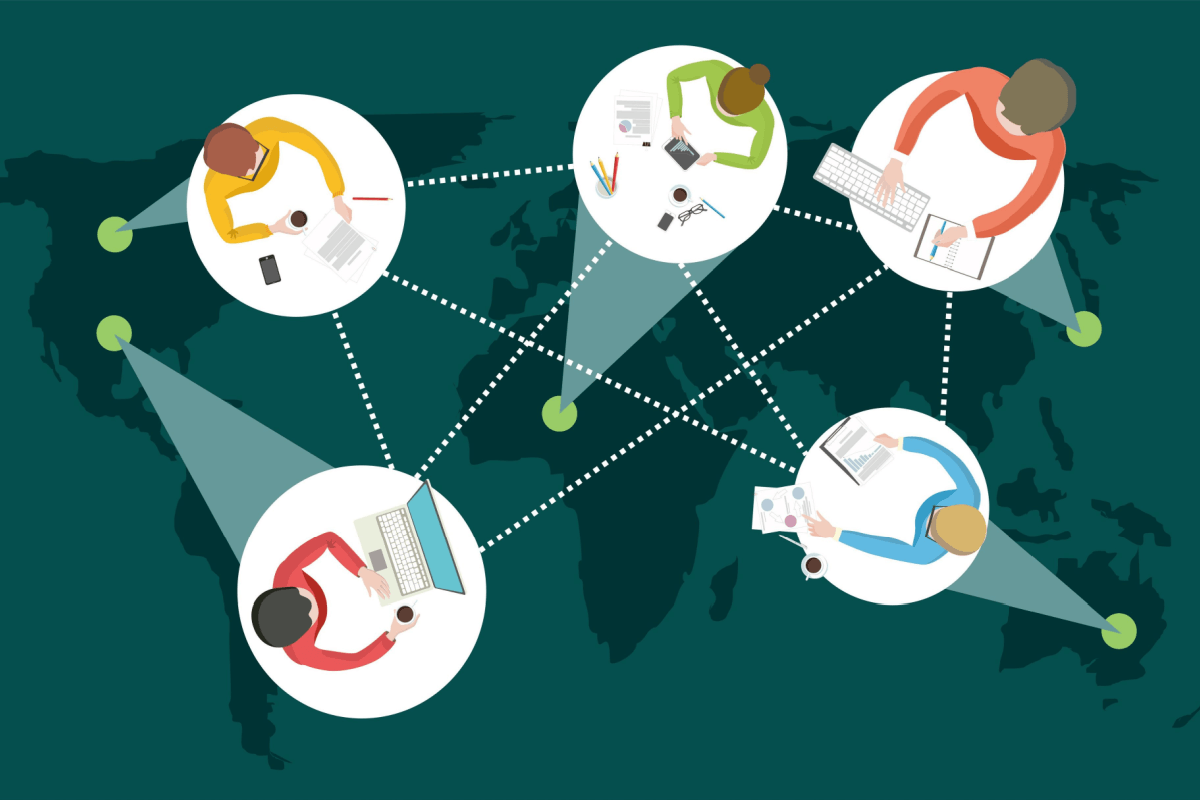 An organization outsources a certain part of an entire process.
Let's say you want to delegate bookkeeping operations while still keeping the rest of the financing processes at your company. To maximize your resources, you then prepare a request for proposal (RFP) that lists the work requirements and details.
You share the RFP with prospective BPO companies to find which can address your needs best. You can base your decision on price, service, and technology conditions. Consider location as well. You can partner with a BPO company based locally or overseas.
After you reach an agreement, the chosen BPO provider handles bookkeeping-related tasks. These include recording and completing data entry, tracking debits and transactions, reconciling bank accounts, and managing accounts receivable and payable.
The BPO firm is also responsible for monitoring the third-party team's performance and work. You and the provider collaborate to ensure accurate implementation of the service-level agreement (SLA).
What Is a Service-level Agreement, and How Does It Work in BPO?
An SLA is a written contract between you and the service provider. It documents the services the latter offers. It also specifies the standards the BPO firm must maintain. The document guarantees that both parties abide by the terms, metrics, and other conditions to achieve goals and meet expectations.
When executed properly, SLAs allow you and the BPO partner to perform exact duties. Both can concentrate on appropriate areas using metrics to gauge the actual services. SLAs also promote communication and responsibility, especially when the provider does not meet service-level expectations.
In addition, SLAs reduce potential disputes that can arise at some point. Both sides have clear-cut objectives – and because these are spelled out, there's no need for lengthy discussions after the SLA is agreed to and signed. This frees up substantial time to spend on critical areas.
The types of SLAs are:
Internal service-level agreement.

This agreement between you and your employees does not apply to customers. An example of this SLA is one with an internal security officer to provide and enforce safety and security measures in the company.

Multilevel service-level agreement.

This agreement involves more than one service provider and one end user. It has three categories to meet the various customers of the same SLA: corporate, customer, and service-level SLAs.

Customer service-level agreement.

Otherwise known as an external service agreement, this contract is between you and an external customer. For instance, a security officer offers security services for your different customers.
What Are Key Performance Indicators, and How Do They Work in BPO?
Key performance indicators (KPIs) measure business performance based on defined goals. They are metrics used to evaluate a team's performance against the agreed standards in the SLA.
KPIs are typically included in the SLA to track service levels. Every KPI should have a defined data source, precise measure, and a regular reporting frequency. Below are some examples used in BPO companies:
Customer satisfaction.

This KPI comes from various sources. One common way to measure customer satisfaction is by conducting customer surveys. Some also measure quality assurance. The metric gauges call center effectiveness in customer service.

Net promoter score (NPS).

This KPI determines customer loyalty and enthusiasm through a survey. It asks customers to rate their chance of recommending your product or service to others. The numbers given to respondents are between 0 (the lowest) and 10 (the highest). Aggregated NPS is useful for finding areas for improvement.

Customer retention rate.

This KPI assesses your company's capability to maintain customers for the long haul, not to mention the ability to generate repeat sales from current customers. The metric is set in percentages. A slight increase in retention rate translates to a substantial rise in sales.
How Did BPO Start?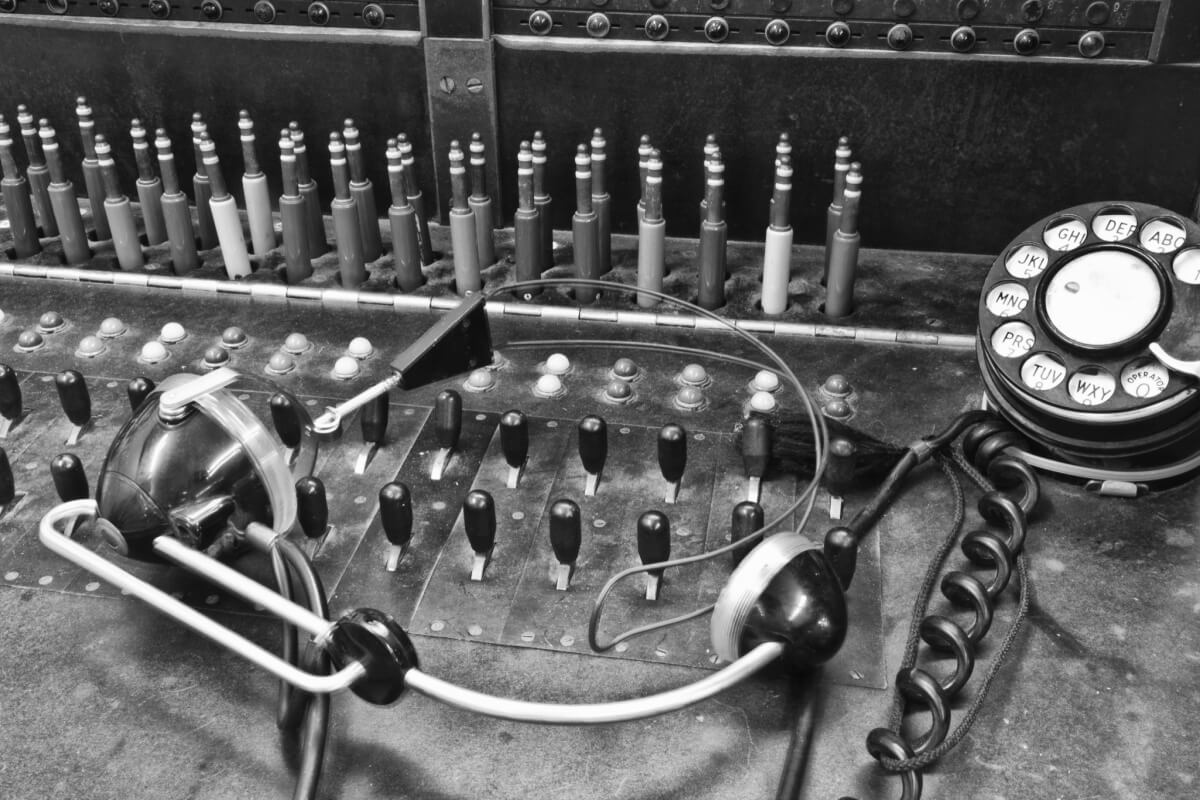 Business process outsourcing has its roots more than 200 years ago when subcontracting goods was the practice among local businesses in the growing cities of New York, London, and some parts of Europe. To cut costs, companies subcontracted the manufacturing of garments, scientific devices, furniture, cigars, and more.
The word "outsourcing" became a widely accepted name in the 1980s and combined the two words "outside" and "resourcing." The manufacturing industry was heavily engaged in outsourcing, especially soft drinks, athletic shoes, and automotive companies.
The increasing interconnection of various economies made outsourcing a global phenomenon. This interconnection rose from the liberalization of the banking, telecommunications, and transportation sectors. The worldwide trend significantly reduced the costs of doing international business.
Big manufacturers capitalized on the opportunity. Eventually, they outsourced their supply chain segments, including production, packaging, and logistics, to countries with skilled workers but low-cost labor.
The BPO sector reached newer heights in the 2000s due to emerging affordable high-speed internet technology. The cost of doing business overseas dropped as unlimited long-distance communication became cheaper. The trend caused BPO companies to thrive as markets, and THE demand for outsourcing expanded.
What Are Recent BPO Trends and Industry Outlooks?
Since 2000, the BPO industry has grown by leaps and bounds. In the past 20 years, the industry's value has been hundreds of billions of dollars. Dominating the market were the U.S., Canada, and Latin American countries. Europe, the Middle East, Africa, and the Asia Pacific territories fell behind.
The sector's growth slowed during the global health crisis in the 2020s. Many companies stayed on the sideline, waiting for the worldwide pandemic to subside. For a couple of years, the industry faced the pandemic's financial, economic, and social impact.
Grand View Research reports that the global BPO market will rise again. From $246 billion in 2021, it might grow at a compound annual growth rate (CAGR) of 9.1% in the next eight years. Companies' heightened focus on efficiency and agility fuels this growth.
The study adds that the other factors contributing to the uptrend are:
diminishing operating costs,

shifting onto core competencies to gain a competitive advantage, and

growing usage of cloud computing to streamline processes.
What Services Do BPO Companies Offer?
Over the years, BPO has become a growing business strategy. BPO firms have expanded their service offerings to cater to all types of enterprises. Here are some of the services.
Information technology or technical support.

Service providers offer support for customer concerns or questions on products and services.

Data entry.

Third-party vendors provide encoding services, inputting a high volume of data into computers. They combine manual skills and database or documentation systems to perform this activity.

Customer service.

BPO firms offer call center services to communicate directly with customers. They resolve product or service problems, collect surveys, and close sales. Support agents capable of delivering high-quality service help their clients retain customers.

Accounting and bookkeeping. C

ompanies can

outsource finances

to manage accounting processes. These include bookkeeping, preparing financial reports, tax compliance, and VAT returns.

Human resources.

Third-party providers specialize in recruitment and hiring operations. They help clients boost staff morale and upskill employees. They also help implement effective workflows and procedures.

Digital marketing.

BPO companies focus on digital and social media spaces to promote and help online businesses. They can generate e-commerce marketing strategies to increase brand awareness.

Sales outsourcing.

BPO firms handle sales processes to augment revenue. They enable clients to spend more time on other marketing strategies such as new product launches and market openings.
What Are the Types of Outsourcing That Work in BPO?
Business process outsourcing works in different localities. Below are the five location-based types.
Onshore outsourcing.

Onshore BPO providers operate within the same country as their clients. The main offices of both parties are in the same territory, but they can be in different cities. For instance, a company in New York hires a BPO company in California.

Nearshore outsourcing.

Nearshore vendors are in a country close to the hiring company's main headquarters. For example, a client in the U.S. hires the outsourcing services of a BPO firm in Canada.

Onsite outsourcing.

Similar to onshoring, both parties are in the same country. Under this setup, the onsite provider sends its team to the client's physical office. The client can handle the team better because of the in-person arrangement.

Offshore outsourcing.

Offshore BPO companies are neither in the client's home country nor close by. An Australian company, for example, hires a contractor in India to provide IT services. Offshoring is commonly associated with back-end and customer service processes.

Multiple outsourcing.

Also known as multisourcing, the client delegates several processes to at least two outsourcing companies based offshore, nearshore, onsite, or onshore. The aim of using different location-based models is to minimize business risks.
What Are the Industries That BPO Firms Work In?
Industries that BPO companies have served for the past several years include:
Telecommunications.

BPO providers offer call center services to manage customer and IT support for telecom companies. They help telecoms with services such as incoming calls and outbound calls. Engaging with current customers to purchase new products or services is part of what they do.

Retail.

Service providers manage the different functions of e-commerce retailers. Accepting orders, managing purchases, finalizing transactions, and handling deliveries are some of these functions.

Software.

BPO companies produce and build products for software and IT companies. These providers are mainly located in countries with abundant skilled and low-cost labor. These IT and software companies sell the finished goods to different markets worldwide.

Healthcare providers.

Third-party vendors handle healthcare organizations' medical billing and coding. They also help process claim transactions between insurance companies and medical firms.

Financial Services.

Banks, financing organizations, investment firms, and credit card companies are also BPO clients. Providers offer customer service, helping their consumers with overdue bills and resolving financial payments.

Real estate.

Service providers cater to land developers, construction contractors, and property managers. Supervising real estate analytics to identify risks and opportunities is the primary service. Accounting, administration, and lease management are among the services covered.

Food services.

BPO firms answer phones for the food service industry. They help restaurants fully use employees instead of taking take-out orders.
What Are the Major Companies That Work With BPO Firms?
BPO firms work with established companies to manage various processes. Below are the world's seven big names.
Mercado Libre.

This e-commerce company headquartered in Argentina provides various online services. Their market is Latin America, including Brazil, Argentina, Nicaragua, Paraguay, Colombia, and Mexico. Customer service in Portuguese and Spanish is its outsourced function.

eBay.

One of the e-commerce pioneers, eBay focuses on online marketplaces for B2C and C2C transactions. Its call center service provider is in Asia and assists customers through chat, email, phone calls, and a web community.

Microsoft.

This Washington-based software company creates, markets, and sells IT products and services. It sells computer hardware, electronics, and video games. BPO firms handle their sales operations, desk-side services, application support, customer care, and IT help desks.

Nike.

This athletics shoe company outsources to several Asian countries. The raw materials are from these countries and supplied by independent contractors. The company's in-house team conducts high-quality control measures over its BPO partners.

Facebook.

This social media platform has almost three billion users. It relies on third-party vendors for its content moderation and customer service functions. It has BPO partners in Asia, Europe, and Africa. Its service providers screen and remove inappropriate information and content.
Who Are the Leading BPO Service Providers?
The BPO industry consists of numerous players with specialties and niches. Here are some of the top BPO providers based on Clutch's list.
Unity Communications

(5-star rating, gold verified). The company was established in 2009 and is headquartered in Arizona. It has offices in Mexico, the Philippines, and Costa Rica. It specializes in providing specialists to help European, Australian, and North American clients with various processes.

Uassist.ME

(4.7-star rating, gold verified). The BPO provider began operations in Florida in 2009, specializing in outsourced business and virtual assistance services to small and medium-sized enterprises (SMEs) worldwide. Its major market is the Latin America region.

TDCX

(4.8-star rating, gold verified). The Singapore-based company provides customer service by combining technology, human intelligence, and a global footprint. Its clients belong to the gaming, e-commerce, fintech, and travel sectors.

AnswerForce

(4.5-star rating, silver verified). With its main office in Oregon, AnswerForce is engaged in call center services and sales outsourcing. Formed in 1998, its key clients are in the healthcare, legal, franchise, and home services business.

Helpware

(4.7-star ratings, gold verified). Established in 2015, Helpware is a service provider known for supplying clients with customized teams in customer service and back-end operations. Its outsourcing services include content moderation, data labeling, and workflow automation.

Invensis

(4.8-star rating, verification not available). The Indian BPO provider founded in 2000 is known for its call center and back-office outsourcing services.
What Are the Benefits of Working With a BPO Provider?
Business process outsourcing results in many advantages for companies of all sizes. The five proven benefits of working with a BPO company are:
Improved efficiency.

Outside help reduces distribution, research and development, and marketing costs. Outsourcing reduces errors and inconsistencies and improves product and customer service. Turn around your organization with BPO companies' knowledge, experience, and technology.

Reduced operating expenses.

Outsourcing lets you avoid high initial capital spending. When expanding your business, purchasing more equipment, devices, machines, and IT hardware and software is no longer necessary. The BPO firm has the systems needed to help you with business processes.

Laser focus on core business.

Outsourcing secondary functions allow you to focus more on primary activities. Focus on higher-value operations such as marketing, sales, and product or service innovation to boost your competitive advantage.

Enhanced flexibility.

Third-party vendors have the skills to deliver the right number of agents. They can decrease or increase services without business interruptions. They can easily supply more specialists during peak season. Similarly, they can lower the number of agents during a slowdown.

Decreased hiring costs.

Recruitment processes are arduous, time-consuming, and expensive. BPO companies can bring competent and skilled staff to you and hire, onboard, and train employees. The decision of laying off employees is no longer in your hands.
What Are the Potential Drawbacks of Working With a BPO Provider?
Partnering with a third-party vendor has its challenges. Below are some likely risks of outsourcing.
Lower control.

Delegating processes means giving up some degree of control. It includes your in-house policies and standards that the service provider will likely stop. It will implement its own procedures.

Security and confidentiality issues.

Accounting, bookkeeping, financing, and customer service involve sensitive data. Many companies are uncomfortable sharing critical information with BPO companies, such as card numbers and passwords.

Multiple roles.

Several BPO companies adopt a system of handling different accounts with a single team to manage operating costs. Such a practice can lead to lower service quality because the team members' time, resources, and effort are spread among the clients.

Partially disclosed service charges.

Some third-party providers do not provide clients with full-service rates. They might charge additional fees for extra work during the service period. Hiring companies must shoulder these unexpected costs to avoid workflow disruption and operational delays.

Limited knowledge.

A BPO firm's team is not as well-informed as your in-house team. They might lack knowledge of the particulars and technicalities of your products and services. The in-house team's primary duty is to pay attention to every aspect of the brand, such as its benefits, problems, and issues.
What Are the Growth Opportunities in BPO?
Here are the five growth opportunities the outsourcing industry will continue to experience in the next few years.
Cloud computing.

An increasing number of SMEs use virtual storage and platforms instead of data centers. These large groups of networked computer servers are expensive to set up, implement, and operate compared to a cloud network. BPO firms can provide higher data security and streamline data management with cloud systems.

Knowledge process outsourcing (KPO).

Seen as the next evolution of BPO, this refers to outsourcing knowledge-based and data-driven processes. KPO involves collecting, analyzing, managing, and providing business insights for clients. It covers analytics, market research, and engineering and design, to mention a few.

Robotic process automation (RPA).

Third-party vendors have adopted RPA technology to computerize tedious processes. The system allows software robots to perform repetitive activities fast and seamlessly at any time. Automation's goal is to enhance precision, scalability, and compliance.

Omnichannel communications.

BPO companies realize that customers' choices of communications platforms are growing. Plus, customers prefer fast responses. Omnichannel solutions allow faster customer service. It provides a unified platform for a seamless customer experience. It combines email, phone calls, text messages, live chat, social media, and the web.

Social media management.

BPO companies heavily invest in social media management tools and capabilities. They intend to improve customer interaction and online brand image. More BPO firms engage in content moderation and other social-media-related services.
What Are the Threats BPO Providers Face?
Below are five challenges that the BPO industry confronts.
Skilled workforce shortfall.

Outsourcing has been on the uptrend for several years. However, increasing qualified workers is insufficient to cover the rising demand. Despite their expertise in acquiring the right talent, BPO companies have difficulty filling the necessary roles.

Power and technological issues.

BPO firms face problems that affect their operations. These issues have adverse effects on customer service and revenue. Power interruptions and poor phone lines are common concerns among BPO firms in developing economies. Adding to these are in-house technical difficulties and slow internet connection.

High employee turnover.

Many BPO providers experience high staff resignations and termination. Acquiring and training new employees is expensive. BPO companies overseas operate in a time zone different from their customers. Many workers encounter health problems because of irregular shifts.

Unpredictable political and economic conditions.

The pandemic has changed the global business landscape. But domestic issues, such as political tensions, economic downturn, and social unrest, can limit or halt a BPO firm's operations. Changing government policies and tighter controls can likewise slow down the industry.

Extra high client expectations.

Many clients expect their BPO partners to reduce operating costs significantly. They think that the providers can always guarantee them money-saving activities. These expectations pressure vendors to deliver the best results within a limited budget. Such a scenario can hurt service quality in the long run.
What Are the Costs Involved in Working With a BPO Provider?
Every BPO firm charges for its services differently. Rates vary per location, reputation, seat number, certification, and work volume. Most of them customize their pricing based on your requirements. Below are the costs you will likely incur when working with them.
One-off costs.

You pay for the outsourcing services, such as setup and training fees, only once. One-time costs can also include upfront payment for software applications and network deployment.

Recurring costs.

These costs refer to ongoing expenses on outsourcing services. Computing them is challenging compared to one-off costs. One basic example is the periodic payments for data management. Under this pricing model, BPO providers charge hourly (based on the time used) or fixed rates (based on a set amount).

Maintenance costs.

Third-party vendors charge for system management and maintenance. The services include fixing connectivity, removing programs, resolving design errors, repairing hardware, testing data, and updating user support.

Upgrade costs.

Service providers ask for fees when you need replacement or software and hardware updates. Paying them more can help you upgrade your systems to boost work efficiency.

Per-user flat costs.

The BPO provider charges a fixed rate for support services based on the number of users. The cost varies depending on how many or few users there are.

Per-device flat costs.

The BPO firm offers a flat fee for services according to the number of devices.
When to Work With a BPO Provider
The following are four indications or situations that will tell you it's time to outsource.
When core competencies are the main priority.

Intricate business operations require considerable time and effort. Direct your resources to high-value activities, business growth, and market expansion. Outsourcing is an effective option to delegate non-core processes and repetitive tasks.

When preparing for peak season.

Your products and services are in high demand over the holidays. Thanksgiving, Black Friday, Labor Day, Independence Day, and Memorial Day are major holidays that drive e-commerce and brick-and-mortar traffic. BPO firms can handle such hectic seasons.

When a customer calls swamp communication platforms.

More consumer calls imply growth. Your phones, email, live chat, and text messages might become congested. Potential, new, and old customers might have questions, requests, concerns, and comments. BPO companies can provide trained call center agents.

When expansion abroad is in the offing.

Your next step to generate revenue and gain a competitive advantage is likely to open new offices abroad. You need a partner who knows the market's strengths, weaknesses, opportunities, and risks when entering a new area. BPO providers have local business expertise and experience.
How To Work With a BPO Provider
BPO is beneficial in the long term when planning properly and making the best use of opportunities. Here are some tips to help you choose the right BPO partner.
Conduct thorough research.

Search the potential BPO provider's background, profile, and other relevant information. The prospect should possess extensive accomplishments that indicate reliability, efficiency, and productivity.

Learn about its technology.

Ensure that the BPO provider employs the newest customer relationship management system and other next-generation apps. These platforms help the third-party staff achieve daily goals. Besides, new technologies can handle a high volume of calls and back-office work.

Find adaptability, scalability, and flexibility.

Choose a BPO company that can seamlessly scale services per your business requirements. Scalability is one way to manage your expenses effectively. When sales are up, you pay higher fees to the BPO firm to help with increased operations. During lean periods, you pay less because you need fewer outsourcing services.

Confirm transparency.

Ask candidates about hidden or undeclared fees to help you budget and avoid spending surprises. Gather as much pricing information as possible. Ask about outsourcing service-related security measures.

Match the BPO work system with yours.

Ensure that everything between you and the partner aligns—expectations, objectives, and practices.
Understanding Some BPO-related Terms and How They Work
Below are five terms that can confuse you with the term "BPO."
Call center.

A call center is one of the BPO services dealing with phone-based operations. It is a centralized office designed to receive and send high volumes of calls via phone-related devices. A call center answers customer calls and resolves issues about its client's products or services.

Business process management (BPM).

This BPO type mixes business models, analyzing, quantifying, improving, identifying, automating, and optimizing processes. Provide value-added products or services to customers through this strategy. Advanced management helps B

PO clients

achieve their goals using this strategy.

Managed service provider (MSP):

This third-party company mainly provides technology outsourcing. However, its work scope makes it unique. BPO organizations typically handle processes confined to a single area, such as data entry or help desk support. By contrast, MSPs deliver a wider range of IT applications and services for clients.

Business process as a service (BPaaS):

This BPO type relies on the cloud services model. It offers teams, technology, and functions on a pay-per-use service via cloud-based platforms. Users can therefore access IT solutions and processes via the internet whenever necessary.

Shared services.

These are outsourcing practices that put the liability and responsibility on both the BPO provider and the client.
The Bottom Line
Learning about BPO and how it works will help you make better decisions. Search for online resources such as a BPO learning center to help you further understand the industry and outsourcing companies. Such resources can provide you with valuable insights from experts and insiders.
Outsourcing is a proven strategy that benefits businesses of all types and sizes. Its continued growth through the years attests to its effectiveness. As a business owner, you should equip yourself with relevant information to help you maximize advantages while reducing the potential drawbacks of outsourcing.