Written by Dion Jay Tality
The global business process outsourcing (BPO) market reached almost $246 billion in 2021, with a compound annual growth rate (CAGR) of 9.1% from 2022 to 2030, illustrating the power of this growing industry and its consistent year-over-year strength. More and more companies are turning to BPOs to streamline operations under highly cost-effective conditions. 
However, outsourcing comes with inevitable challenges. Some businesses work with unreliable BPO service providers, while others struggle with stagnant workforces, outdated processes, and limited resources. Hiring the right company and knowing the latest trends in the industry are crucial.
Let's look at the BPO trends this year and explore the business functions to outsource, different outsourcing types, and the BPO pros and cons.
The Evolution of the BPO Industry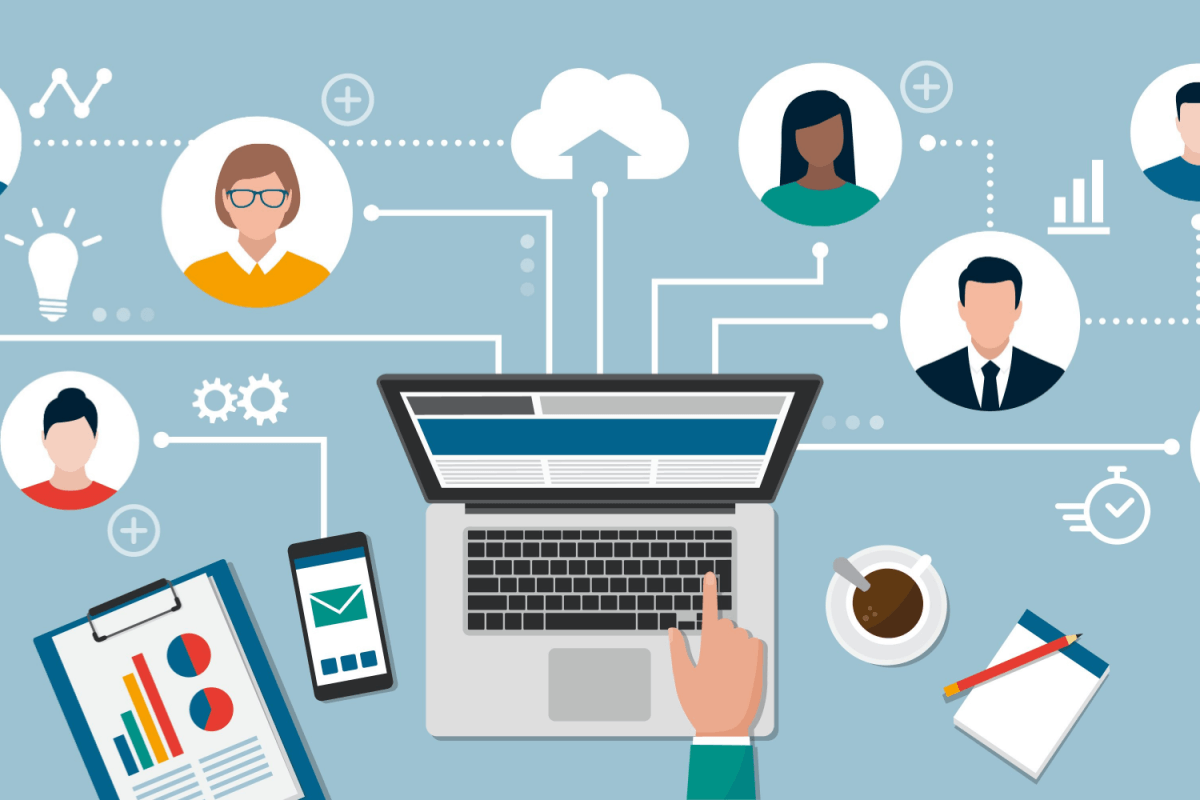 To better understand what business process outsourcing is, know first how it has evolved. BPO entails using a third party to handle certain business operations rather than delegating them to in-house employees. 
The Beginning of BPO
Surprisingly, outsourcing began well over 100 years ago. Companies hired third-party vendors in the locality for ancillary services. Due to the lack of resources, they sometimes outsourced business processes to ensure continuous operations.
In the 1950s, outsourcing became mainly associated with manufacturing, with The Coca-Cola Company outsourcing early on. Other companies frequently outsourced such services as payroll processing, and in the 1980s, as the consulting market heated up, recruitment became another target of outsourcing. 
The Coining of Outsourcing
In 1981, 'outsourcing' became the moniker used to describe having other third-party companies provide a process integral to one's business. Many companies started delegating business functions to different industries, whether onshore, offshore, or nearshore. Outsourcing then became a formal business strategy in 1989.
In the 1990s, outsourcing became an integral part of the economy. Companies in the United States, United Kingdom, Canada, and Australia began outsourcing to BPO companies overseas due to benefits such as lower labor costs and expertise; this enabled corporations to direct more time and resources to profit centers.
BPO Today
Between 2000 and 2019, the BPO industry grew exponentially, reaching a global outsourcing value of over $91 billion. Third-party vendors now offer front-office services such as customer service, sales, and technical support. They have also provided back-office services such as administrative functions and support services.
Even small businesses and startups are taking the plunge into outsourcing, especially after the Covid-19 pandemic led to a global surge in outsourcing IT support. The BPO industry will continue to evolve, with different emerging BPO trends taking front and center over time.
BPO Industry Trends in 2022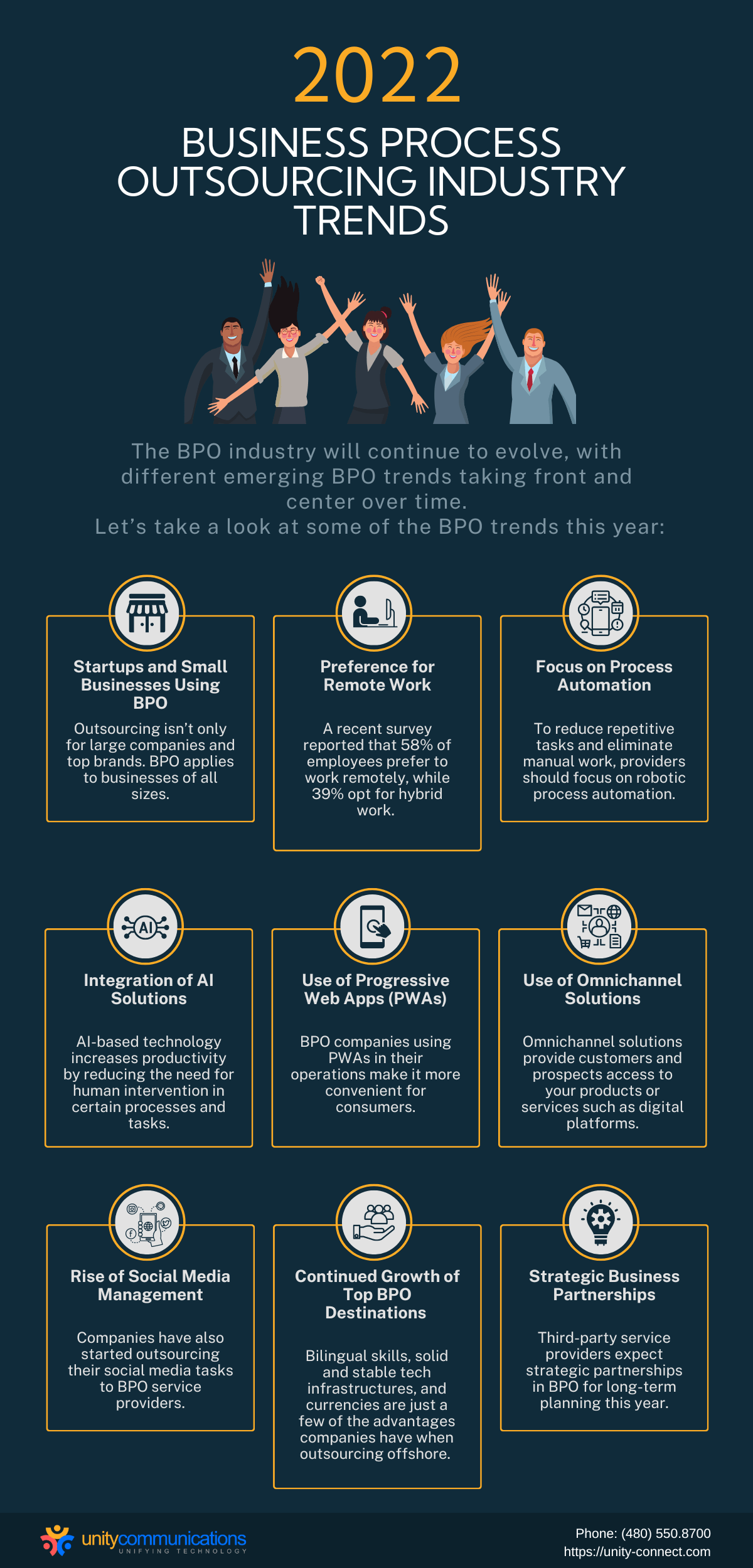 According to Grand View Research, the global BPO market was worth almost $246 billion last year. These  factors are the key drivers of growth:
Reducing operating costs

Focusing on core competencies

Increasing flexibility

Enhancing service quality

Boosting efficiency

Improving business agility
Companies of all sizes choose to outsource some parts of their operations. Even small businesses consider outsourcing at least one of their functions to third-party service providers. As such, the continued BPO growth has paved the way for existing and emerging trends in the industry. 
Let's take a look at some of the BPO trends this year:
Startups and Small Businesses Using BPO
Outsourcing isn't only for large companies and top brands. BPO applies to businesses of all sizes. A Clutch survey revealed that 37% of small companies outsourced at least one business function in 2019. 
Amid the pandemic, startups also took advantage of outsourcing given the advantages outsourcing can provide, such as: 
Saving on operating and labor costs

Reducing employee turnover

Capitalizing on BPO expertise

Integrating the latest technologies

Profiting from BPO companies' resources
Preference for Remote Work
The global health crisis caused massive disruptions in business. At the onset of the pandemic, many companies implemented a mandatory remote work policy.
While some employers have started returning to office sites, others have created a hybrid home/office work setup, to better align with their employees' preferences. A recent survey reported that 58% of employees prefer to work remotely, while 39% opt for hybrid work. 
Companies using BPO can expect to accomplish all their goals remotely as well. The tech that has evolved to assist employees working from home also helps companies outsource business processes safely and securely. 
Focus on Process Automation
The BPO industry relies heavily on today's cutting-edge technologies. Outsourcing becomes plausible through communications technology and internet connectivity. 
We've seen the rise of automation used to reduce repetitive tasks and eliminate manual work in recent years. It significantly helps boost accuracy, efficiency, and productivity.
This year, expect robotic process automation (RPA) in BPO. Third-party service providers have started integrating automation into their business processes. Specifically, life sciences companies have partnered with BPOs to adopt RPA for business functions such as medical writing, clinical data management, and research and development.
Integration of AI Solutions
Artificial intelligence (AI) has become a buzzword in business, with 91% of top businesses investing in AI solutions.
AI entails simulating human intelligence in technologies, and AI-based technology is now able to increase productivity by reducing the need for human intervention in certain processes and tasks. 
Expect BPO service providers to continue integrating AI solutions into business processes. One example is the use of chatbots on websites taking on the role of the customer service provider. 
Use of Progressive Web Apps (PWAs)
The progressive web app (PWA) is a mobile app built using web technologies. It eliminates the need to download an app to access content, making it more convenient for consumers.
BPO companies are using PWAs in their operations. PWAs are expected to boom this year, and Emergen Research claims that the PWA market will hit over $9 billion by 2027.
Use of Omnichannel Solutions
The omnichannel solution involves using multiple channels through which you interact with your customers. According to the Harvard Business Review, 70% of customers prefer to shop on various channels, 7% shop online, and 20% shop in-store exclusively.
Omnichannel solutions provide customers and prospects access to your products or services via various online channels, digital platforms, and mobile devices, while customer support is provided through social media, live chat, email, and a call center in addition to your website.
Many companies have seen the benefits of omnichannel solutions, including greater global reach, increased customer engagement, and improved customer satisfaction. Outsourcing is key to making your omnichannel strategies plausible.
Rise of Social Media Management
Hootsuite reports that social media channels have 4.62 billion users worldwide. People spend much of their time browsing through online channels such as Facebook, Instagram, Twitter, LinkedIn, Tiktok, and YouTube.
While people use social media for personal interactions, entrepreneurs also use social media for business purposes. In the same Hootsuite report, 33.1% of the total online advertising expenditure was for social media, hitting $154 billion in 2021.
Expect the BPO industry to embrace social media for business. Third-party service providers have already begun offering social media management services to clients. Companies have also started outsourcing their social media tasks to BPO service providers.
Continued Growth of Top BPO Destinations 
Though BPO companies offer onshore and nearshore services, a great deal of BPO growth has taken place offshore, where expertise and employee skills are high and labor costs are relatively low. 
IT sector skills are particularly strong BPO offerings to prospective clients. Call centers as well as highly specialized tasks such as equity research, market research, and web development, are part of the menu of services BPOs offer companies. Bilingual skills, solid and stable tech infrastructures, and stable governments and currencies are just a few of the advantages companies have when outsourcing offshore. 
Strategic Business Partnerships
In the past, BPO entailed delegating non-core operations to third-party service providers. While BPO companies handled some business functions, they didn't have a direct influence on business decisions.
Today, BPO service providers can help you as you make critical business decisions. They can be instrumental to the overall business success. Expect strategic partnerships in BPO for long-term planning to be more prevalent this year.
Common BPO Services Businesses Hire in 2022
The growing scope of the BPO industry is undeniable. Outsourcing is no longer limited to front-office work such as customer service and back-office functions such as IT support. Businesses of all sizes can now outsource several business operations to third-party service providers across the globe.
Let's look at specific BPO services most companies hire in 2022.
Front Office
The front office refers to client-facing business functions. In this setup, BPO employees interact directly with customers in front-office tasks like:
Customer Service:

Companies choose to work with competent customer service representatives outside their businesses through BPO companies. These representatives respond to customer inquiries, process requests, and handle complaints.
Sales and Telemarketing:

Companies outsource outbound sales to third-party service providers to use trained sales representatives employed in BPO companies. These representatives reach out to potential customers to promote products or services.
Technical Support:

Many companies want to use

BPO company

representatives' technical knowledge and skills to help their much-valued customers. Hence, they widely outsource technical support.
Back Office
The back office provides support to front-office personnel but doesn't directly interact with customers. They are vital for continuous business operations. Below are commonly outsourced back-office support tasks:
Administrative Functions:

Some businesses prefer to leave administrative tasks to third-party service providers. They

outsource finance

and accounting services, payroll, recruitment, and human resources (HR). 
Data Entry:

Businesses worldwide deal with a massive amount of information each day. As such, companies outsource their data entry to BPO service providers. Data entry specialists collect, record, organize, and protect business data.
Information Technology (IT) Support:

Businesses leave their database maintenance, network management, hardware installation, software updates, and troubleshooting to IT experts employed in BPO companies.
Digital Marketing:

While marketing entails promoting products or services, it also involves reaching out to customers and engaging them. Digital marketing includes content creation and social media management, which a third-party service provider can often best handle.
Types of Outsourcing in the BPO Industry
Fast forward from BPO's origins to its present, and the BPO industry has evolved into what it is today, with three basic types of outsourcing:
Offshore Outsourcing:

Companies outsource business functions to BPO providers overseas. This remains the most preferred type of outsourcing due to its cost reduction benefits.
Nearshore Outsourcing:

Companies outsource tasks to nearby countries, such as when a U.S.-based company works with a BPO company elsewhere in North America.
Onshore Outsourcing:

A company entrusts business operations to another company in its home country. This may not always be the most cost-effective outsourcing solution, but it's often a reasonable choice.
The Pros and Cons of Outsourcing in 2022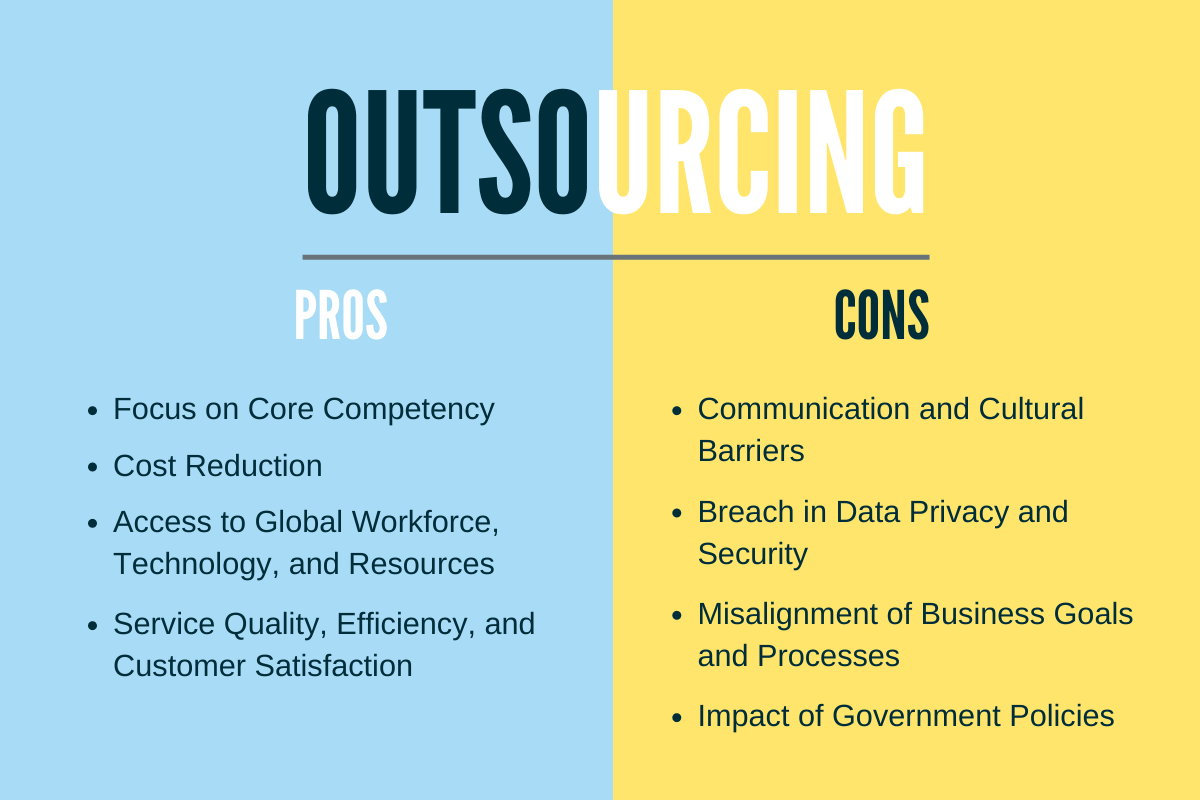 Companies primarily outsource for cost savings and other reasons. Outsourcing provides real advantages to companies, and, of course, such a business decision may also carry some potential drawbacks. Knowing both the advantages and disadvantages of outsourcing helps you make informed BPO decisions.
BPO Advantages
Let's take a look at the potential benefits of outsourcing:
1. Focus on Core Competency
Leave some non-core functions to a highly reliable BPO service provider while paying particular attention to core competencies. This way, you can become committed to expanding your business.
Startups–eager to expand and solidify their core competencies–have jumped onto the BPO bandwagon, giving some business tasks to BPO experts while growing their businesses. 
2. Cost Reduction
Cost reduction remains the number one reason for outsourcing, helping companies worldwide better realize their financial goals. Paying BPO service providers means reducing employee costs–it's that simple. 
This year, the BPO trend is nearshore outsourcing, in which companies save on labor and production costs while taking advantage of geographical proximity and timezone compatibility. 
3. Access to Global Workforce, Technology, and Resources 
The world has a global talent pool with industry experts and solid workforces. And most BPO companies have robust technologies and resources required for business operations.
Outsourcing allows you to tap into global talent while giving you access to the latest technologies and resources needed to succeed in business.
4. Service Quality, Efficiency, and Customer Satisfaction
Outsourcing is a viable solution for reducing costs and gaining additional human and material resources. But it is also a great way to boost your business processes and achieve operational success. 
Working with the right BPO service provider means your company can experience greater service quality, improved process efficiency, and high customer satisfaction. When your company collaborates with a high-quality BPO, these improvements will follow.
Disadvantages
Let's take a look at the possible drawbacks of outsourcing:
1. Communication and Cultural Barriers
Outsourcing can expose businesses to cultural differences and communication barriers. Hiring the right BPO provider can mitigate these factors, however, ensuring the continued success of your company with greater cost-effectiveness in business processes.
2. Breach in Data Privacy and Security
Without cybersecurity measures in place, your business can fall victim to fraudulent activities. Hence, working with an unreliable BPO company can create business chaos. Finding a reliable BPO company can prevent this.
Hire a BPO company with robust technologies to safeguard business information and commit to transparency with you. Set a contract agreement stating that they will make data privacy and security a top priority.
3. Misalignment of Business Goals and Processes
Businesses working with BPO companies might have goals and process misalignment. This happens when the two parties don't communicate or collaborate regularly and in a transparent manner.
Choose a BPO service provider best suited for your business type, goals, and ideals. Explain your business objectives to this provider and set effective business processes. Finally, make it clear that you are business partners working toward a common goal.
4. Impact of Government Policies
Each country has different laws, rules, and regulations. If you are offshoring processes, make sure you work with a BPO company located where government policies will not hamper your business.
Do your due diligence before hiring a BPO service provider. Ensure that your chosen country of operation upholds governmental policies that can benefit your business. Ultimately, these policies must protect your employees and your business.
The Future of the BPO Industry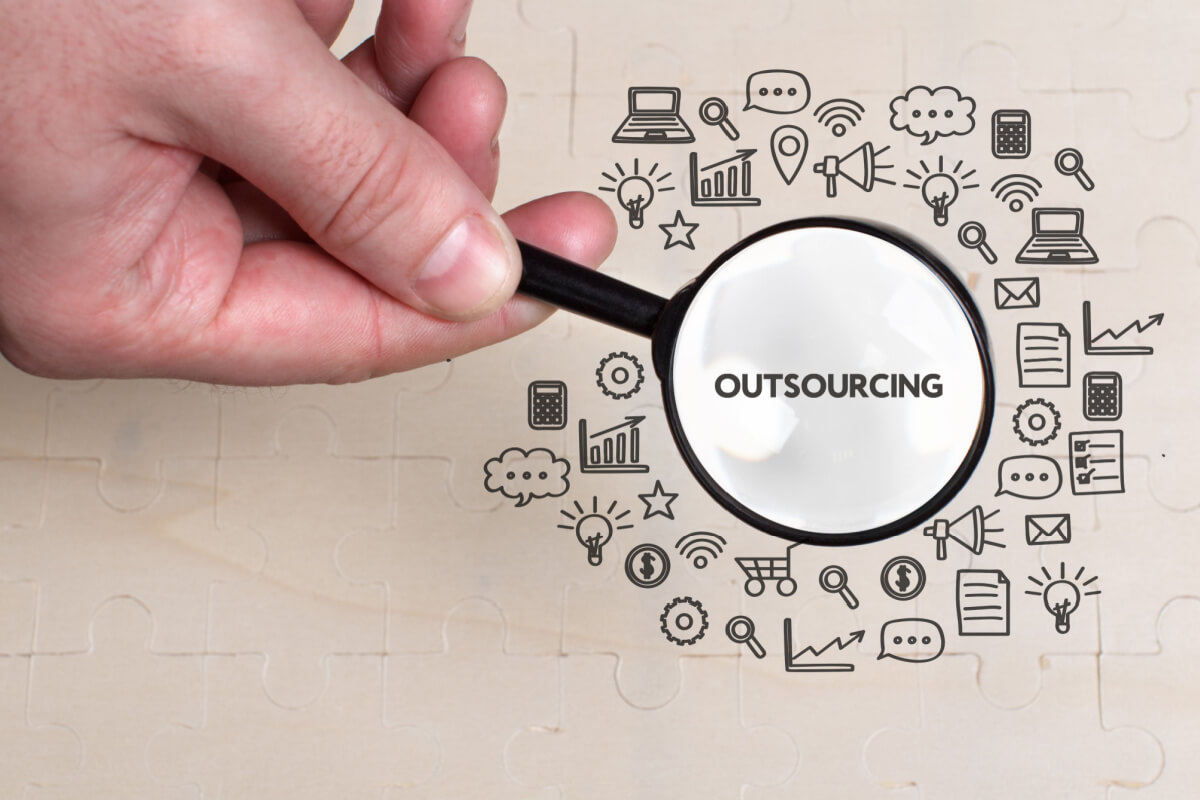 The global BPO market might hit over $524 billion by 2030 at a CAGR of 9.1% from 2022 to 2030, partly because the pandemic has led to digital transformation and greater tech adoption, increasing BPO reliance and accelerating market growth.
Moving forward, expect the BPO industry to continue to grow. Analyzing Grand View Research analyzed BPO market trends from 2018 to 2030, Grand View Research found that these BPO market segments will continue to grow: 
Finance and Accounting

Human Resources

KPO

Procurement and Supply Chain

Customer Services

Others

Banking, Financial Services, and Insurance (BFSI)

Healthcare

Manufacturing

IT and Telecommunications

Retail
The Future of Each Industry
Explore below how some of these industries will use BPO services in the future:
IT and Telecommunications:

This year, the global IT outsourcing market might reach

$395 billion

, with a CAGR of over 7% from 2022 to 2027. Telecommunications companies will continue to rely on BPOs for IT support services. Their goal is to meet the demands for connectivity, security, and the latest technology.
BFSI:

The BFSI sector is the fastest-growing segment in the BPO industry, estimated to grow at a CAGR of 9% until 2030. Its primary focus is still on improving customer service. But apart from the usual business functions, expect asset and investment management to get outsourced.
Finance and Accounting:

The finance and accounting (F&A) sector will continue to rely on BPO services. The global F&A outsourcing market might attain a CAGR of almost 6% by 2026. Financial entities will work on streamlining outsourcing processes, and BPO service providers will incorporate best practices in their financial management.
Healthcare:

The healthcare sector won't be left behind. The worldwide healthcare outsourcing market is expected to reach

over $43 billion by 2027

, with a CAGR of 9%. The demand for healthcare BPO services has risen due to increasing numbers of health insurance plans and more telehealth services.
Manufacturing:

Outsourcing in this industry shows no sign of slowing down. The global manufacturing and process control market might grow from over $85 billion in 2020 to

almost $118 billion by 2025

,

with greater outsourcing of specific manufacturing processes to come.
Retail:

Outsourcing has become an integral part of the retail sector because many businesses now operate worldwide. Thanks to globalization and trade agreements between markets and countries, BPO services for the retail industry will continue to rise. Global retail sales are expected to reach

almost $32 trillion by 2025

.
North America remains the top outsourcing destination. In 2021, this region had the largest share of outsourcing, accounting for more than 36% of the total revenue. It's expected to grow steadily and remain dominant due to the increasing BPO demand from giant tech companies.
However, the Asia Pacific region is forecasted to have the highest CAGR from 2022 to 2030. This BPO trend might be due to the rising demand for knowledgeable and skilled talent, affordable labor costs, and critical digital investments.
Furthermore, expect the rise of nearshore outsourcing in the next few years. We'll see the further expansion of the BPO industry to Latin America.
The Bottom Line
The scope of the BPO industry continues to expand, bringing positive business process outsourcing results and many benefits to companies, from cost reduction to business scalability.
Even startups and small businesses are capitalizing on the BPO market, not just industry giants, to reduce costs, improve processes, and address scale issues. 
Whether you've decided to outsource your back office or front office to another country or to a service provider in the same country, consider the BPO trends mentioned above. Outsourcing business processes can provide your company with the edge it needs to enjoy greater and more targeted success.