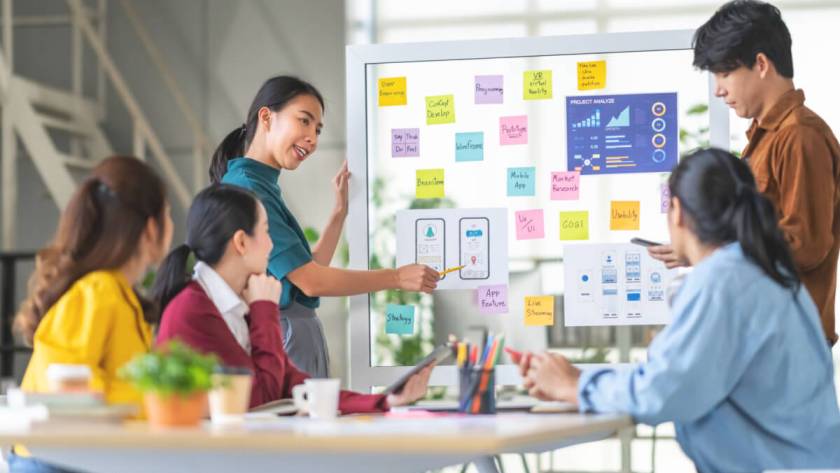 Written by Allie Delos Santos
Companies struggle to start project management outsourcing correctly. Strategic operations involve knowing when and how to employ resources and tools and choosing the right initiatives to keep in-house or to outsource and manage.
This guide defines outsourcing and shows you the different examples of business process outsourcing (BPO), how to outsource, and how to manage outsourced projects.
What is Business Process Outsourcing?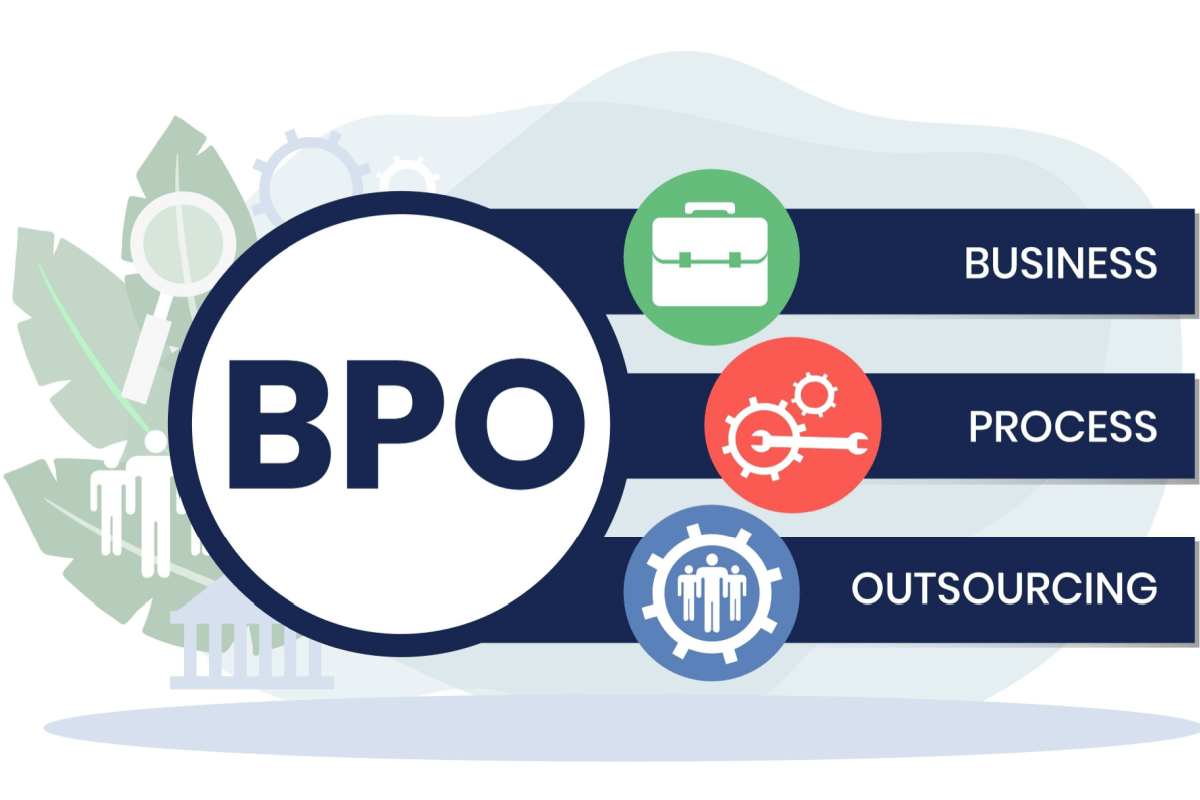 Business process outsourcing (BPO) is when a company contracts an outside service provider to manage non-core business functions. Businesses typically hire a BPO company after identifying processes that are not part of their primary value proposition but are essential for their operations.
Common examples of BPO services that you can outsource are:
Payroll

Accounting

Call center services

IT help desk

Human resources

Data entry

Telemarketing
These processes generally do not differentiate one business from another, and often companies find little value in performing them in-house. And companies outsource for different reasons. According to Deloitte, the top five reasons for outsourcing are:
Cost reduction

Flexibility

Speed-to-market

Access to tools and processes

Agility
Let's say you've decided to outsource a business process. How do you get started? What do you need to do first? How should you manage this? Read on to find answers to these and other questions.
Getting Started in Outsourcing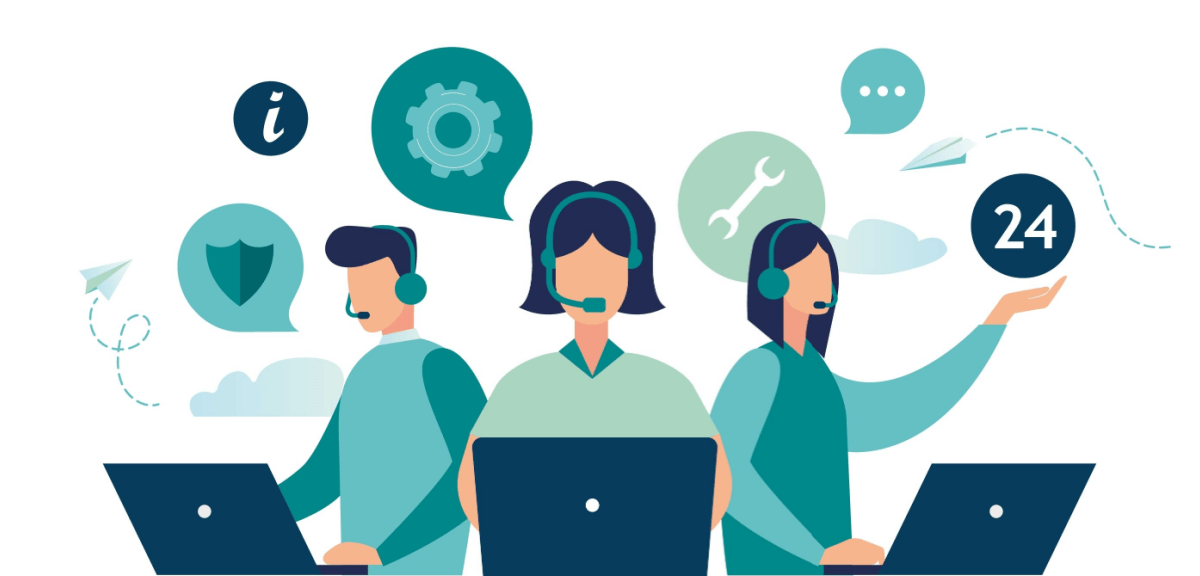 Now that you know what business process outsourcing is and you've decided to outsource, learn how to get started before launching a collaboration with a service provider.
Outsourcing is a business investment. So you need a clear plan and implementation strategy. Identify and prepare your requirements before taking another step into outsourcing. 
Here are some practical tips to help you build a successful outsourcing strategy:
Goals and Requirements
To achieve positive business process outsourcing results, clearly define your goals and explain the purpose and vision for the project to your service provider. Jot down the tasks you will outsource and how you want the contractors to perform them.
You can learn much from your contractors' experiences, so keep them involved during the initial stages. Define how you want to structure and manage the outsourced project to ensure that your third-party team can meet your needs.
Budget Plan
A carefully crafted budget lets you know how quickly you can accomplish your goal, the type of technologies and tools you can afford, and the level of skill you can hire. The more advanced the tool, the higher the cost will be.
Don't lose control of your spending. Make sure you know how much you can spend on outsourcing. Establish a budget to ensure that you are ready for any situation. Also, set aside extra for possible hidden costs.
A well-planned and structured budget makes all the difference in growing your company. It allows you to maximize productivity while keeping overhead in check.
The Right Outsourcing Provider
The outsourcing industry has grown, with over 260,000 BPO services in the U.S. as of 2022. You should create a list of potential service providers familiar with your industry and carefully pick the most promising ones. Also, prepare questions to ask potential providers.
Thoroughly research the providers' past projects, portfolios, referrals, and customer reviews. Make sure they have the appropriate technical skills and infrastructure to meet your needs. Check their recruitment process, the criteria they use to hire staff, and the types of training they facilitate.
Suitable Outsourcing Model

Every BPO process requires a different approach. Finding the model that suits your project ultimately comes down to the deadline, complexity, level of involvement, and budget. Here are three examples of BPO approaches you can choose from:
Project-based model

: With this approach, you fully delegate the project, from planning to execution to the outsourcing company. After stating your complete project requirements, the provider's business analysts and project managers will assume full responsibility for the staffing and the performance and quality of the project.

Dedicated team

: This approach offers you a remote team entirely dedicated to your project. The BPO company chooses the staff to your liking. You also decide to whom they report, to you or the BPO company. With this approach, you share the responsibility and the risks for the project's quality.

Staff augmentation

: You recruit the staff at any point of the project's cycle to speed up delivery or fill talent gaps. The third-party staff works remotely as an extension of your in-house team. This example of a BPO strategy can be short- or long-term, providing you more control over your outsourced project.
To know more about identifying which outsourcing approach fits your business needs, check out this BPO learning center.
Assigned Roles and Responsibilities
Assigning roles and responsibilities to your third-party team ensures that the work runs smoothly. By designating roles, your in-house staff and contractors will know whom to contact, who needs updating, and whom to report to regarding the project's progress. This eliminates confusion, increases productivity, and creates a more transparent collaboration.
Established Channels for Collaboration
Uninterrupted communication is crucial to outsourcing success, which also requires a plan. You must immediately discuss the communication channel with your BPO partner, especially when you and your contractors don't work in the same physical space.
Invest in the right collaboration tools and create a standard format for communication that will enable you to organize all information. Use collaboration tools such as Teams and Slack, project management software such as Asana and Trello, and messaging channels such as Skype. Video calls, email, and chat are also an option.
You can choose from countless excellent software and tools. Determine what works best for your project. Whatever collaboration and communication channel you pick, make sure it helps you work with your remote team efficiently.
Flexibility
A talented remote team is composed of experts in their field.  Take the time to get to know them. Put names to faces, whether through videoconferencing or other platforms.
Be open and flexible enough to listen to their ideas and the creative solutions they provide. Once you give them your service requirements, let them do what they do best rather than micromanaging them, which only defeats the purpose of outsourcing. 
How To Manage Projects Outsourced to a BPO Service Provider
The current global BPO market is valued at almost $246 billion. More companies outsource for cost savings, increased efficiency, the ability to focus on core areas, and access to highly skilled workers. But even though so many projects and processes are outsourced, managing those outsourced processes and projects can be challenging.
You must participate in managing the project. You need an insight into the funds spent so far, the progress, and the dead ends. Your quick response to issues is also crucial. Here are some project management tips for handling outsourced activities:
Help the Third Party Get to Know Your Business Goals
This step does not involve endless document exchange and lengthy training sessions. Instead, it calls for sharing integral aspects of your business, operational processes, staff, and customers. The more of these aspects you share effectively, the greater alignment between your BPO contractor and your organization's goals–and that generates real value.
Treat Your Offshore Provider as Your Partner
Your offshore team is more than just contractors. They are reliable business partners who know the specifics of your organization's processes. They should attend meetings to understand your business dynamics in other business development and marketing functions.
Plan in Advance
You need to plan in great detail before you start outsourcing a project. Since your remote team handles the project, you won't be able to address all problems.
You must break projects down into smaller tasks, describe each activity, and explain which information and resource the contractors need to use for each task. If you hire a BPO company that bills by the hour, negotiate the amount of time they use to finish the project.
Make Sure Everyone Uses the Same Playbook
Always have a playbook that outlines the instructions to perform a specific task to facilitate consistent compliance with your requirements. A robust and well-designed workflow creates accuracy and fosters overall effectiveness. Additionally, it gives the remote team sufficient material and background information to simplify and manage the project well.
Also, when collaborating with contractors whose native language is not English, written documents might not suffice. Provide written communication with annotated diagrams, visual aids, and wireframes to convey your message. Clearer procedures will result in getting the deliverables you need on time.
Lastly, your processes must involve a tracking metric to measure your contractors' quality and productivity.
Give Access to Important Documentation
Make project management a breeze by letting the contractors access your project-related documents. This enables them to work faster while you free yourself from endless questions.
When your contractors have access to the resources and information they need, they perform tasks faster. For easier access, use cloud-computing-powered tools such as Google Drive and OneDrive. Such tools allow tracking, preventing valuable information from getting lost due to updates and edits.
Establish an Effective Communication Strategy
Outsourced project management is not complete without good communication. Communication barriers are abundant in-house, so it's natural to expect barriers when you outsource projects too. You need to devise a strong communication strategy with your outsourcing partner.
Here are the things to address when creating a communication strategy:
Determine the frequency of communication, including when and how often the remote team must submit reports and updates

Identify a line of communication if the work stops due to an emergency or a critical issue

Determine which channel to use for interaction
Inevitably, questions will arise during the project. A good communication strategy at the onset mitigates redundancies and improves the efficiency of your remote teams.
Conduct Regular Video Chats
Face-to-face communication is crucial to building strong relationships and rapport with your team, guaranteeing alignment on milestones and objectives. Keep your remote team in sync daily or weekly. 
To do this, find the best time for each member to share important updates. Choose from several tools such as Google Hangouts, Slack, and Skype for easier videoconferencing with teammates. Regardless of which platform you choose, real-time face-to-face communication keeps each team member on the same page. 
If you're deciding between one two-hour long meeting every week or a 30-minute meeting every three to four days, choose the latter. You won't exhaust your staff with long discussions, and you can still receive regular work updates. 
Monitor Performance
Work does not end once you sign the contract and provide the service requirements to the vendor. Outsourcing does not exempt you from monitoring and managing a project. Make sure that someone from your side monitors performance, checks quality, and keeps track of progress. 
Regular monitoring ensures that your provider is on the same page and has your vision of the work. 
A good plan, a solid communication strategy, and a trustworthy BPO provider make all project goals achievable.
When To and Not To Outsource?

Outsourcing is a growing business strategy. With digital tools making it easier to collaborate on projects, communicate over long distances, and transmit essential information, the physical hurdles that once prevented businesses from outsourcing have faded. Companies of all sizes can now tap into the different types of BPO services.
However, not all situations call for outsourcing. Here are circumstances when outsourcing is your best option: 
Delegating temporary work

: When your company has heavy workloads, outsourcing helps you accomplish tasks without hiring new in-house staff for temporary tasks. 

Access to expert assistance

: The clearest indicator of outsourcing is the need for expert assistance.

Outsourcing finance

and accounting services, for instance, is popular for companies that want to ensure healthy finances but cannot afford an entire in-house finance department.

Not enough time

: Outsourcing is helpful for small businesses that can't afford to stretch employees too thin to complete tasks in-house. Outsourcing certain projects free up your staff's time, keeping them happy, focused, and productive. 
Conversely, there are instances when outsourcing is not the best business strategy. 
When you should not cut corners

: Cutting corners does not justify outsourcing. While outsourcing is often inexpensive, you will waste money if it jeopardizes your service or product quality. Outsourcing to cut corners leads to reputational damage and poor service in the long run.

When you haven't done your homework

: When you outsource a project to a BPO company, you entrust work to a provider you probably haven't worked with. If you fail to do your due diligence, you may end up with losses resulting from issues such as security breaches or unmet expectations. 
The Bottom Line
Outsourcing certain projects let your employees focus on primary business functions and cut costs. It allows you to find professionals dedicated to the project. Companies can also use BPO for long-term planning and global expansion. 
Before outsourcing, consider your needs, the hidden costs, and the necessary resources for implementation. Outsourced projects can be great if closely monitored. The risks associated with various examples of BPO services result from insufficient control and management when collaborating with a third-party service provider. Your outsourcing partner must integrate with your in-house processes–and it's your job to initiate that.