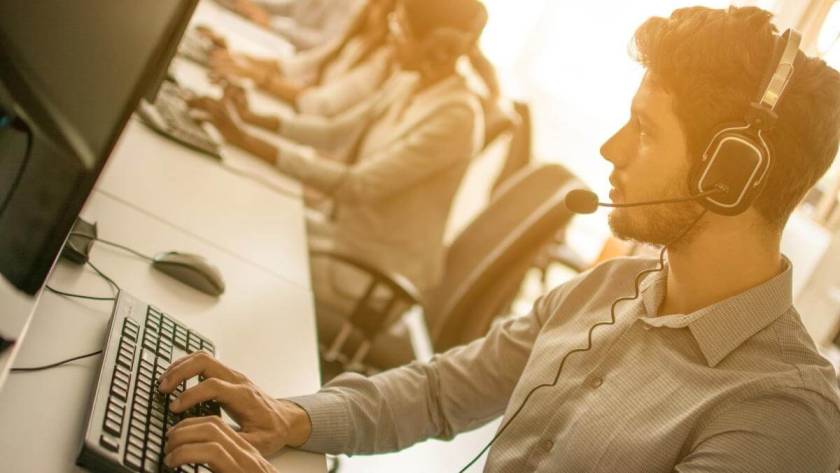 E-commerce customer service outsourcing is the process of delegating the management of customer inquiries, the communication channels of clients who have queries, those who need support, or those who are seeking out your brand. 
Despite its proven benefits, many e-commerce business owners are still reluctant to outsource customer service. Surely, there are pros and cons but scaling high-touch customer support while your business grows is no easy undertaking. All e-commerce businesses, especially fast-growing e-commerce firms, need to come to a reckoning that at some point it makes sense to outsource customer service. 
Before you move full stream into e-commerce customer service outsourcing, you need to understand these 7 crucial steps in order to score a successful outsourcing agreement. 
Read more: Best Cloud-based Business Phone System

How Does E-Commerce Customer Service Outsourcing Work?
Should you choose e-commerce customer service outsourcing? 
If a third-party vendor can do the same amount of work faster and more efficiently, or if you don't have enough budget or manpower to adequately work on customer service in-house then perhaps the answer is yes. Of course, those are not the only reasons to dive into e-commerce customer service outsourcing. 
Other reasons could be that your business has seasonal cycles when more customer support is needed, or perhaps you want to expand coverage during the weekend.  You might also consider this option if an outsourcing firm can give you the ability to easily scale up or down. e-commerce customer service outsourcing also makes sense if you are just starting out and you need to work with a more skilled team. 
Whatever your reason for outsourcing, you need to set it up right to obtain the best results. Here are some steps you can consider in e-commerce customer service outsourcing:
E-Commerce Customer Service Outsourcing: 1. Establish Clear Goals
Before starting into e-commerce customer service outsourcing, you must first draw up a customer support strategy.  Be clear on your goals and expectations. If your main objective is to save on operations expenses, establish exactly how much you want to save prior to signing a contract. If you want to give your employees more time to focus on core tasks, be sure that the outsourcing team can accomplish the nonessential duties. If you want your customer professionally handled with skilled agents, then make sure your outsourcing partner can actually deliver. Ultimately, the goals and expectations you set will dictate the processes you need to undertake later on. 
E-Commerce Customer Service Outsourcing: 2. Choosing Between Onshore And Offshore Firms
Offshore outsourcing is pretty much always cheaper than onshore outsourcing. The relatively low cost of living enables recruitment teams to hire premium support agents. You will pay them a substantial wage while simultaneously saving significantly more than you would have with similar caliber agents in your home country.
One more major benefit of offshore outsourcing is you get to take advantage of a diverse pool of talents. Certain countries serve as home to millions of customer support agents looking for opportunities with growing businesses. If you want to expand your global reach offshore, outsourcing gives you the opportunity to tap into multilingual support employees who can communicate well with your clients. Not to mention the ability to work on multiple timezones so your clients receive round-the-clock support. 
Onshore outsourcing tends to cost more but it offers better linguistic and cultural familiarity. If the majority of your consumer base is domestic, having customer service agents who are based in your country may expedite the rectification of customers' issues. But it's worth noting that with the right training and familiarization with culture, offshore agents can accommodate clients the same way domestic agents do. 
E-Commerce Customer Service Outsourcing: 3. Keep Legal Issues In Mind
Always check your ongoing security measures before giving third-party workers access to your system. You should be mindful of the dangers of providing private client data to the outsourcing team. If possible, limit their access to certain information. 
You also need to attend closely to the contract as you strike a deal with your outsourcing partner, Invite your legal team or employ an attorney who will review the paperwork. Don't be scared of giving suggestions, changes, or additions if necessary. Also, include a clause that enables you to easily get out of the contract should you wish to terminate your partnership at any time. 
Further reading: Best Multi-Line Phone Systems for Small Businesses
E-Commerce Customer Service Outsourcing: 4. Research Outsourcing Partners
Look for reviews, forum posts, or blogs that mention your potential outsourcing firm's clients. Consumer reviews offer valuable insights into the experiences of these businesses with the third-party provider you are considering. Do some test inquiries by contacting someone from the outsourcing company. 
You can explore other options to learn about the effectiveness of a customer service team. Ask for the company's statistics and examine their mean handle time, first contact rectification rate, and other performance indicators that reveal their productivity. Also, figure out how the company observes quality assurance, the number of calls they take into account, and their system transparency. The lack of sufficient quality control may imply low responsibility and poor service. 
E-Commerce Customer Service Outsourcing: 5. Training
One of the major reasons businesses opt for e-commerce customer service outsourcing is to save on training-related expenses. Although an esteemed BPO partner will offer well-trained customer service staff with experience managing difficult situations, you still need to ensure that the BPO company understands the ins and outs of your business,  They should know by heart your business culture, your client demographics, and the way you communicate with your clients. This last speaks volumes about your brand identity. If your customers are already used to your brand's tone of voice, the outsourced support team should be able to replicate that. 
How do you train your outsourcing partner to sound like your internal support team? You can try creating guidelines that outline what the team can and cannot say. Perform role plays that show hypothetical scenarios that may happen in the future and walk them through the proper reaction. Consider establishing a knowledge database for your outsourced customer care agents. This serves as one source of truth that details customer interaction guidelines, product manuals, answers to frequently asked questions, and training videos. 
Customer Care Team Training 
Since customer service is a vital element for the business's survival – 96% of consumers chose customer support as one of the key reasons for supporting a brand – all customer-facing staff should have adequate training in at least some aspect of customer service. The bottom line suffers in the absence of adequate training. 
What needs to be included in an effective training program? It needs to include the best practices you want the customer support team to follow in every communication channel, be it chat, instant messaging, email, or phone call. It's also good to train the team how to remain tactful when managing difficult clients, how to use the company's CRM, build rapport, and be empathetic. It should also provide extensive knowledge about your company's processes as well as the service and product you offer. 
Lastly, an effective onboarding program will always include metrics and performance indicators to measure and keep track of the staff's progress throughout the duration of the training. 
There are three types of customer support training programs:
New Hire Training: The first three months is the onboarding period for newly hired agents. This period is extremely important for getting them acquainted with each other as well as your company and working at their optimal potential. They need to feel comfortable in the team and they need to be on the same page as you in terms of the expectations you have for them and the goals they need to accomplish. 
Ongoing Training: Depending on the needs of your business, you can consider implementing quarterly, semestral, or annual training. This serves as a refresher for certain skills that require improvement.  It can also simply be used to show the best practices in customer care. During ongoing training, it's a good idea to conduct team-building activities and acknowledge the best performers. 
Seasonal Training: Customer support agents will need training during a new product launch, crisis, seasonal offers, recalls, and other time-bound activities. If you believe that your company is likely to receive new queries from customers, you must inform your support team and provide adequate training so they can efficiently respond to customers. 
When preparing for e-commerce customer service outsourcing, talk to your potential partner about that company's internal training and onboarding programs as well as the mentorship activities they have for their staff. 
Effective training is always a two-way street: the hiring company gives the necessary information with customized onboarding programs and clear expectations to the outsourcing partner and the outsourcing company constantly provide its team with updates. The more open the flow of communication is between the two parties, the longer the business relationship will be. 
You might be interested in Cloud Phone System Pros and Cons
E-Commerce Customer Service Outsourcing: 6. Maintain Two-Way Communication
As with any relationship, effective two-way communication is needed to ensure that you and your outsourcing partner see eye-to-eye. You need to participate in frequent discussions about what's going well, what needs improvement, and what or who needs to be eliminated. Keep your outsourcing partner in the loop about clients' feedback and concerns. Information relevant to the outsourcing team's work such as policy updates, or product and service lines should be relayed as early as possible. 
You can also assign someone from your team to oversee the communication between the hiring company and the outsourcing firm. This allows you to prevent misunderstanding and possible mishaps such as forgetting to inform the other party of important changes or points. It also removes miscommunication brought by unmet expectations and mismatched training performance and procedures, 
E-Commerce Customer Service Outsourcing: 7. Setting Up Performance Metrics
E-commerce customer service outsourcing is not a short-term project. The average duration of outsourcing contracts is usually not more than three to five years. If the partnership remains beneficial for both the parties involved then the relationship period might be extended. However, prior to extending the contract period, you must first assess whether the outsourcing team is providing you with the results you want to see. Be sure to regularly evaluate the performance of your outsourced operations, look for gaps, and figure out ways to fill them. Continuous education and training for outsourced employees are vital. You also need to be open to innovation and consider upgrading your current systems and processes. 
Further reading: What's a Cloud-based System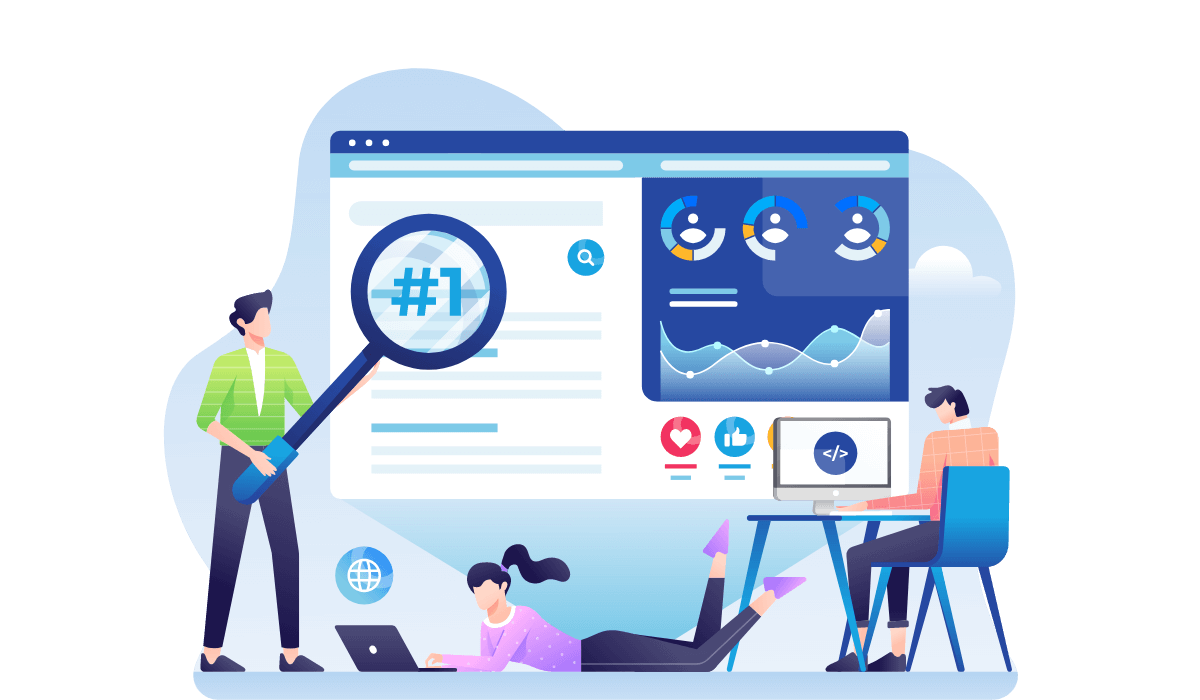 What E-Commerce Customer Service Functions Can Be Outsourced?
E-commerce firms have several customer support channels whose management can be outsourced. Here are some of the most common functions:
Call Center Support
Call centers offer help with phone client support. The customer service agents must be accustomed to your clients' language in order to maintain excellent communication.
Recently, call centers have grown to be contact centers that provide solutions beyond telephone services. These functions include other digital communication channels such as live chat and social media. 
Live Chat Support
Live chat is performed using a site-hosted chatting interface. Certain parts of live chats can be automated through a chatbot, which is basically a program that mimics human conversation through artificial intelligence. 
Email Support
Email is one of the most common forms of support. Although it is often slower since it is queued, it is no less effective. 
Social Media Support
Reaching out and engaging customers through platforms like  Facebook, Instagram, TikTok, and the like is a full-time job for many e-commerce firms, making it a sensible function to outsource to a contact center agent. 
Mobile Support
Mobile support (i.e. SMS or texting) offers real-time communication with clients, making it an effective way to address concerns and queries before buying. This method is especially useful for millennials or Gen Zs.
Discover: What's a Hosted VoIP?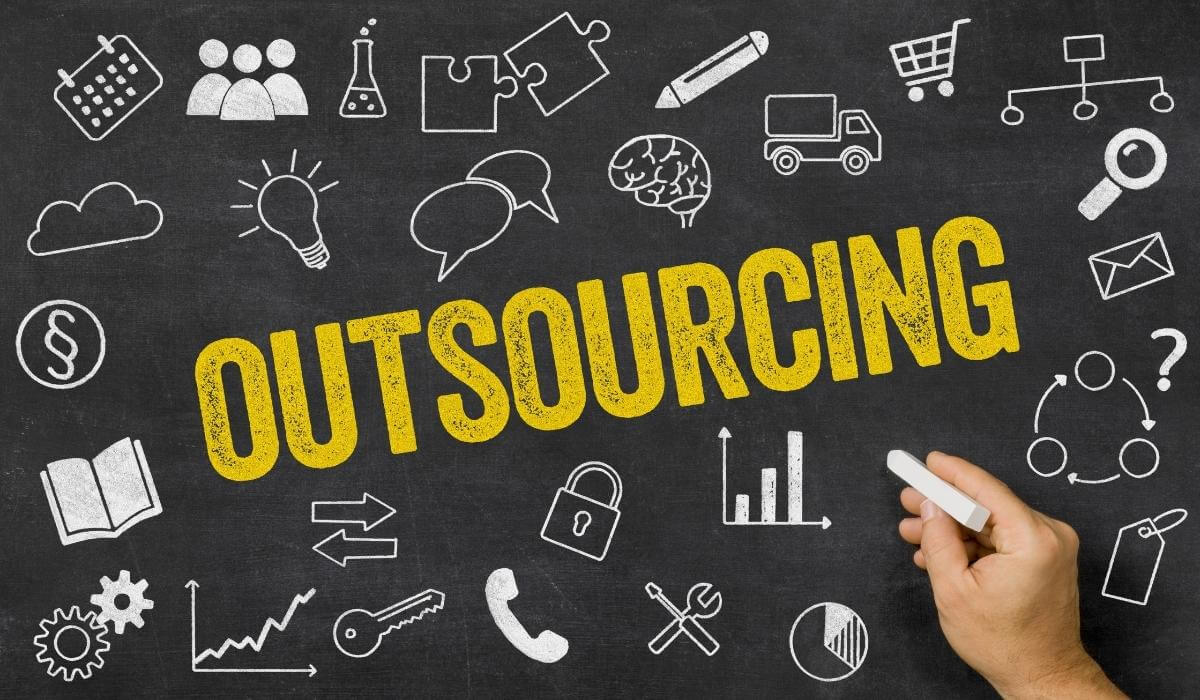 Why Do E-Commerce Companies Choose To Outsource Customer Support?
At its core, the business model of many e-commerce companies is the same. They either function on an inventory-based model or a marketplace model. Despite having a very similar business model, what distinguishes successful e-commerce companies from unsuccessful ones? Although technology is non-negotiable, many experts believe that after-sales support and customer care are two of the most important factors that determine a successful e-commerce business. 
For this reason, prompt and efficient customer service is vital in order for e-commerce businesses to thrive. In this period of heightened consumer activism, one unsatisfied customer can make a huge dent in a business's reputation simply by posting a testimonial on social media platforms. Therefore, following the best customer care management practices gives e-commerce companies an edge in an extremely competitive market. 
It is totally possible for some e-commerce firms to start their very own customer care service. However, many businesses prefer to outsource the fulfillment of seamless customer experience to a third-party call center service. This setup offers several advantages to an e-commerce firm. 
Related: How to Set Up an Office Phone System

1. Better Focus On Core Business Functions
E-commerce customer service outsourcing frees up time and internal resources so your company can focus on other important business functions such as analytics, sales, accounting, marketing, etc. 
2. Industry-Focused Services
Many e-commerce customer service outsourcing firms employ the latest technologies. The portal for e-commerce companies requires an omnichannel customer care communication center that contains live chat, email support, voice calls, and instant messaging to deliver a seamless experience. Customer service outsourcing teams have the appropriate technology to make this happen, thereby improving the client satisfaction rate. 
3. Specialized Workforce Becomes Accessible
Customer support is a specialized function that requires knowledgeable and experienced professionals who will oversee its success. E-commerce customer service outsourcing gives you access to a talented workforce and high-caliber service professionals without needing to hire and train them yourself. With outsourcing, you get to tap into talents beyond your local area. Many outsourcing firms have offices in foreign countries with agents who are fluent in English and other languages. The cost of living in these countries tends to be lower than in the US so comfortable salaries for these professionals are on the lower scale. This means that you save on hiring expenses by employing offshore professionals rather than hiring in-house support.  
4. Round-The-Clock Customer Support
As an e-commerce business, you most likely have clients coming from different parts of the world. 24×7 customer support allows you to accommodate client queries even in the wee hours which helps improve brand image. This also improves customer retention rate while adding more customers to the client pool. 
Read more: How to Set Up a Two Line Phone System?
5. Streamlined Management Of Customer Reviews
Some e-commerce customer service outsourcing companies help businesses manage client reviews and feedback from social media and consumer platforms. These outsourcing firms teach their employees to track client responses, rectify concerns promptly, and make clients feel valued across all communication platforms. In this period of extreme social connectivity where one update or tweet can significantly harm the company's image and bottom line, it's extremely important to maintain a positive online identity. 
6. More Opportunity To Grow Faster
Imagine your company is growing faster than expected and you are receiving more clients than your in-house support team can handle. What do you do? Are you able to employ, train, and manage newly hired workers quickly enough to satisfy the demand? Most often, companies can't do this. In such cases, outsourcing makes sense. Outsourcing your support team and conducting only a quick onboarding program enables you to meet customer demands and support your growing pool of customers for a more reasonable price. 
Companies with seasonal cycles during which more support is required, such as during holidays, opt to outsource customer care. Doing so gives them the ability to easily scale up or down as needed. 
Maybe you are just starting out and you need to work with seasoned professionals who know their way into the game. Or perhaps you need to cover the weekends, you probably need a team of staff to fill service gaps. 
Another instance for which you might choose customer service outsourcing is when you are expanding globally.  This expansion will require you to offer client support in a foreign country with a different language and time zone. You could need to hire an outsourced team who can provide agents who are accustomed to that language and culture. 
Furthermore, e-commerce customer service outsourcing firms possess certification policies for their workers about complaint management, request gathering, troubleshooting, and fault ticket processing. Delegating e-commerce customer support to service professionals helps companies deliver remarkable customer care in a timely and professional manner. 
Even e-commerce giants such as Amazon believe in outsourcing because third-party sellers need to send responses to client queries within 24 hours every single day. Although replies within 24 hours aren't that remarkable anymore, how fast you reply still plays an important role in the customers' experience. 
Other articles: Business Phone System Cost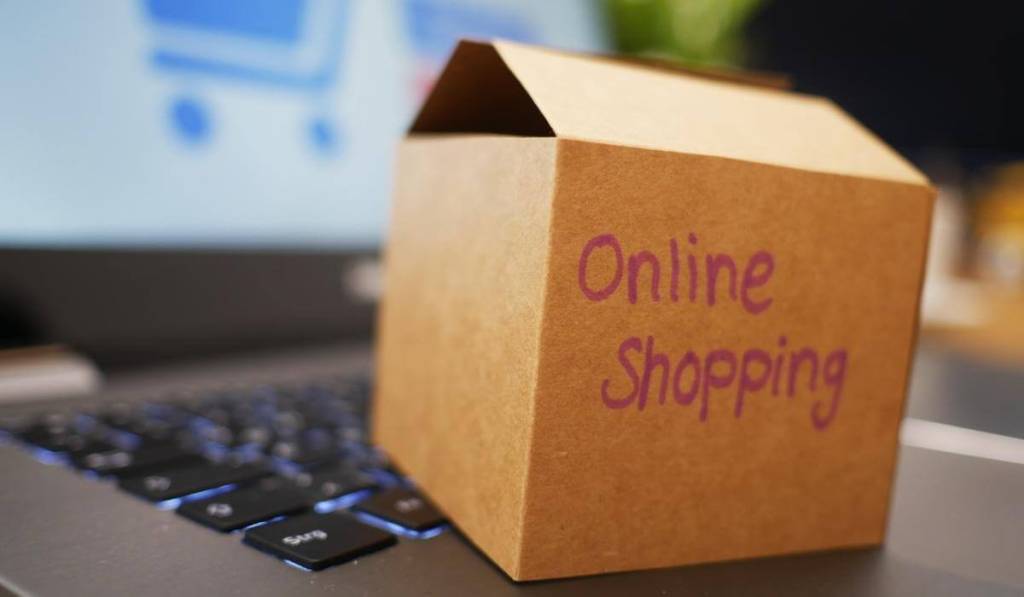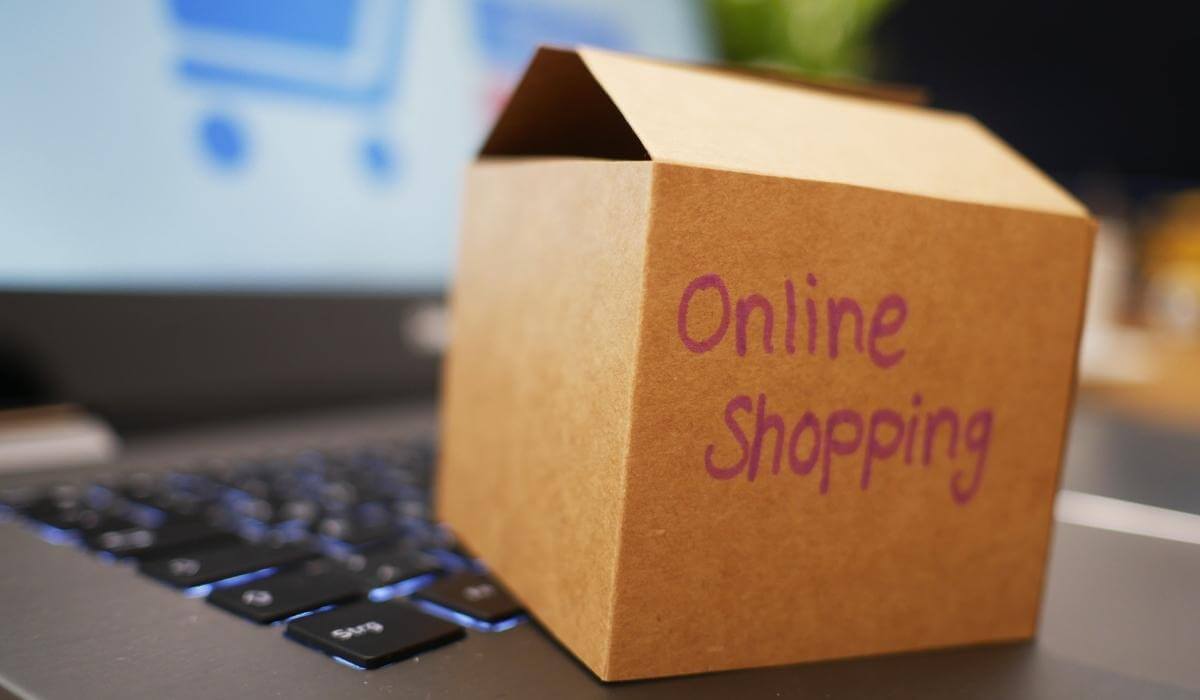 Why Does Amazon Outsource Customer Support?
For many small e-commerce businesses, managing order history, shipments, reviews, and customer queries may not be a problem. However, if you have a larger footprint with thousands or even millions of available items on Amazon, managing customer service yourself becomes extremely difficult. Although establishing an in-house support team is feasible, it incurs many expenses and requires a huge amount of upfront investment and specific expertise. The time spent on handling customer service tasks would have been better devoted to growing your business. This is why the majority of Amazon sellers choose to outsource their customer service needs; it spares them a significant amount of time, money, and energy. 
Something To Takeaway
Exceptional customer service is the mark of a great company.  Outsourcing enables you to grow your business and reduce operational expenses while keeping a high standard of service. 
Whether you choose in-house or outsourced, customer support remains vital in the growth of your organization, and clients will be the ultimate critic of its quality. That is why it's invaluable to do your due diligence and make an informed decision before making a commitment with a customer service provider. 
Geographical location, proficiency, skills, and experience are equally important factors in selecting a partnership that is the most suitable for you. Regardless of whether you outsource one business function or many, the end goal is always the same: to decrease the burden so that you and your team can focus on what is more important. 
Experience, skills, geographical location are also important factors when deciding if a partnership is right for you.  But remember, whether you outsource one business process or many, the goal is always the same: to reduce your burdens so you and your team can focus on growing your business.