Business phones are significantly more cost-effective than you think. Although the types of phone you use and the functions you need to run your business will ultimately determine your monthly cost, on average, a business phone system costs around $15 for a barebone plan, while for an enterprise, it will cost around $35 a month.
Telephone systems enable businesses of all sizes, as well as home offices, to improve the consistency and clarity of their communications. Systems can be linked to internet services to lower the cost of long-distance and international calls, making for lower overhead business phone system costs.
The bottom line is that modern organizations and businesses must continue to invest in high-quality voice phone service that gives their customers access to a VoIP system that is both highly flexible and reliable.
Although the telephone is a necessity, it may be a major cost commitment for small organizations. Whether you're searching for a new phone system or a replacement, it's helpful to know that the typical company updates its phone system every seven years. The proper choice can suit your demands for many years to come.
Let's delve into the factors that determine your business phone system cost.
1. Number Of Users
How many phone lines do you need for your business? Analyzing your company's user demands might be centered on the overall number of phone lines necessary.
Certain departments inside your firm, such as reception, accounting, or the postal department, may only require a single line for a large number of employees.
When doing user planning, it is critical to anticipate not just your client's desire to reach different regions of your organization but also workers' potential need for internal interaction.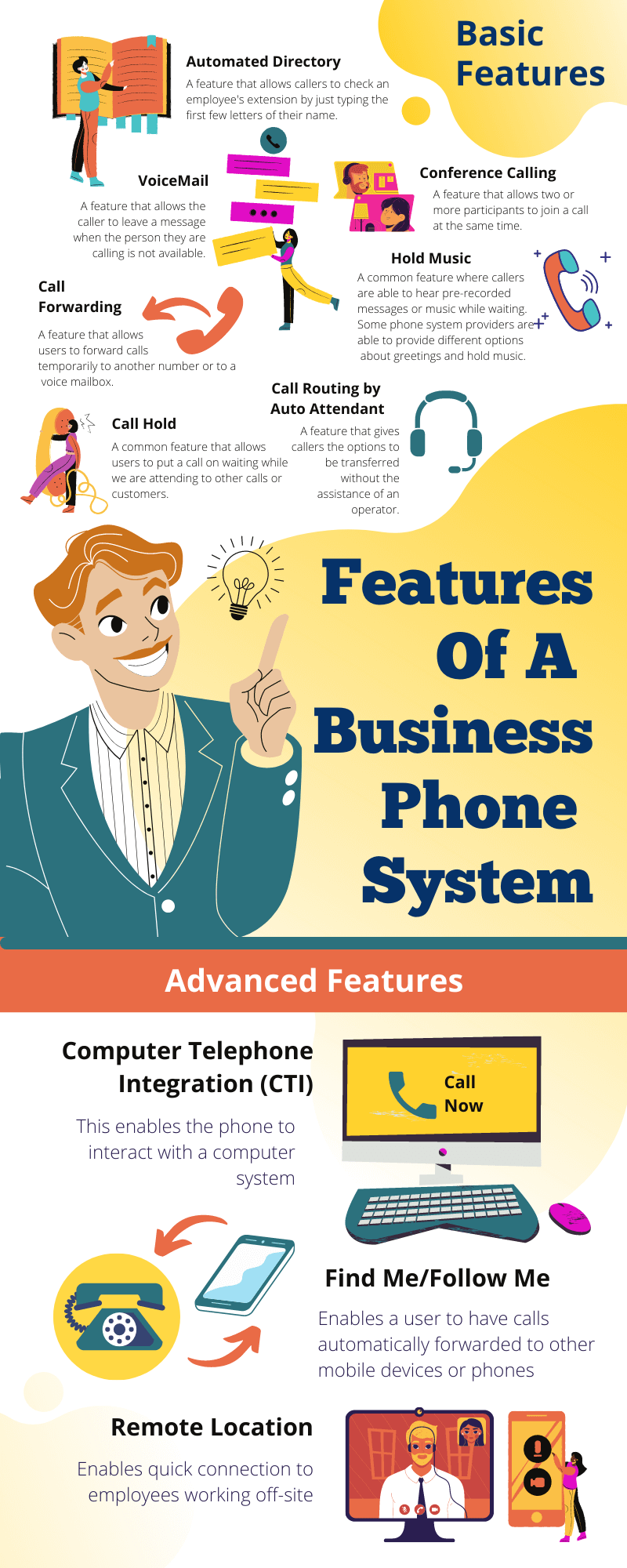 2. Features You Need
Many interesting alternatives are available for businesses today that recognize that the world has gone mobile.
Companies can use basic phone service packages to make and receive local and long-distance calls. However, many businesses are discovering that opting for add-on phone services may dramatically boost productivity and cooperation. 
Frequently sought add-on services include: – Conferencing – Mobility – Contact center – IVR (Interactive Voice Response) – Improved 911 services – Interoperability with CRM, ERP, and other internal systems.
These add-on services can greatly improve customer and staff satisfaction with your new phone system.  However, they will raise your cost above and beyond more basic phone service packages. These services may be combined for cost savings depending on your provider.
3. Phone Models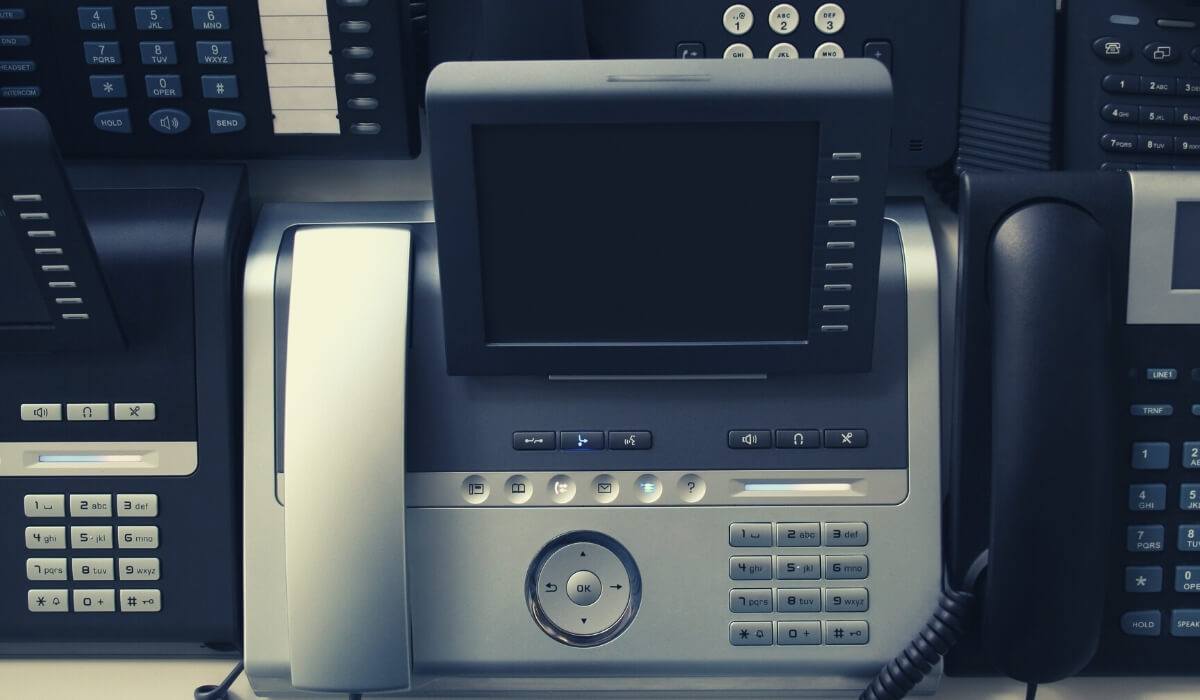 Some small company owners and IT experts may be shocked to find that not all business phone models are created equal. Business phone system costs might vary greatly depending on whether you choose a generic model, a mid-range name-brand model, or a top-of-the-line name-brand one.
Depending on the model of your phone, the following phone features may or may not be available:
Intercom
3-way calling
Automatic callback
Speed dial
Call hold
Call waiting
Call transfer
Call forwarding
Inside/outside ringing
Call Recording
Conference calling
Call logs
Business Phone System Cost is Tied To The Phones You Choose
IP phones (desk phones that may be used with VoIP systems) can cost anywhere from $50 to $500 per unit, depending on their sophistication and feature set. More information may be found in the section on the cost of IP phones, which can be found further down.
Phone Model Types
1. Hard Phones
Hard phones, like ordinary phones, are kept on your desk or in a meeting room. Hard phones can be used for the following purposes:
Conference calls
Accessing voicemail
Direct calls
Handsets, headsets, Bluetooth, and speakerphones are used to communicate.
2. Softphones
Softphones are virtual phones that operate in an app on a device (such as a computer, tablet, or smartphone) and may be used in ways that are similar to a hard phone. 
A softphone is software that is installed on your desktop or laptop computer that allows you to make and receive phone calls from it. Their low cost makes softphones ideal for road workers, mobile professionals, and even call centers.
3. Wireless IP Phones
A wireless IP phone is an IP phone that has an integrated Wi-Fi or DECT transceiver device for connecting to a network access point or base station. This enables you to roam freely around your house or business while on the phone. At a hotspot, you may even make and receive phone calls!
4. USB Phones
A USB phone connects to your computer through the USB port. A USB phone can be used in combination with a softphone program such as Skype.
5. Desktop VoIP Phones
This is a typical VoIP phone for business. It connects to your VoIP phone system or service provider over an Ethernet and has all of the standard phone functions.
6. Videophones
A videophone is an IP phone with the additional capability of capturing video using a tiny camera connected to the handset. Videophones are an inexpensive method to stay in touch and view someone from anywhere in the globe since they are a perfect alternative for face-to-face meetings.
7. Conference Phones
IP conference phones serve the same function as their analog equivalents. IP conference phones are often used in big offices and conference rooms for multi-party phone conversations.
4. VOIP vs. On-Premise PBX Phone Systems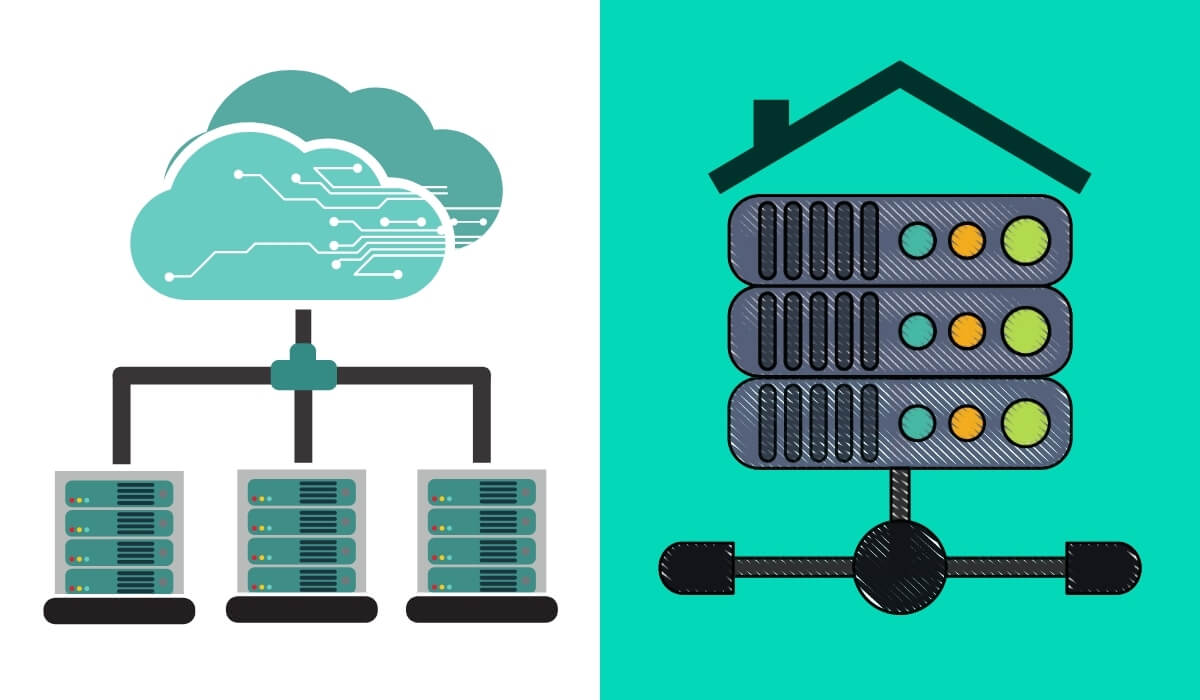 VoIP
With a hosted VoIP system, your system provider will host the VoIP software on their servers, maintaining and upgrading it for you. If you choose hosted VoIP, you'll be in good company: it's the most common type of VoIP phone system.
You will have extremely few (if any) setup expenses or upfront expenditures if you pick a hosted VoIP system, but you will have to pay recurring monthly prices.
One of the most important price variables is internet service because modern phone systems require faster connection speeds in order to have more capacity to provide excellent call quality.
On-Premise PBX Phone Systems
Having an on-premise VoIP system, also known as an on-premise PBX (private branch exchange), requires designing, hosting, and managing your company's telephone system on its servers.
It is a more complicated – and often more expensive – method of accomplishing things. It does, however, give you and your employees complete control over your phone system.
If you choose an on-premise phone system, you will incur significant upfront and set-up expenditures, as well as continuing charges for maintenance and configuration.
5. Expansion Plans: Do You Need A Key-Systems Phone?
A telephone system is an essential component of infrastructure for any contemporary business. It links your company to the outside world and helps workers efficiently interact with one another as well as with external clients and partners. 
The two primary phone systems used in today's industries are a Key System and a Private Branch Exchange (including classic PBXs and IP PBXs). The optimum selection for your business will be determined by the size of your organization, the number of handsets required, the number of calls handled, and the features desired (voicemail, conference calls, advanced call queuing, etc.).
6. Number Of Locations For Your Business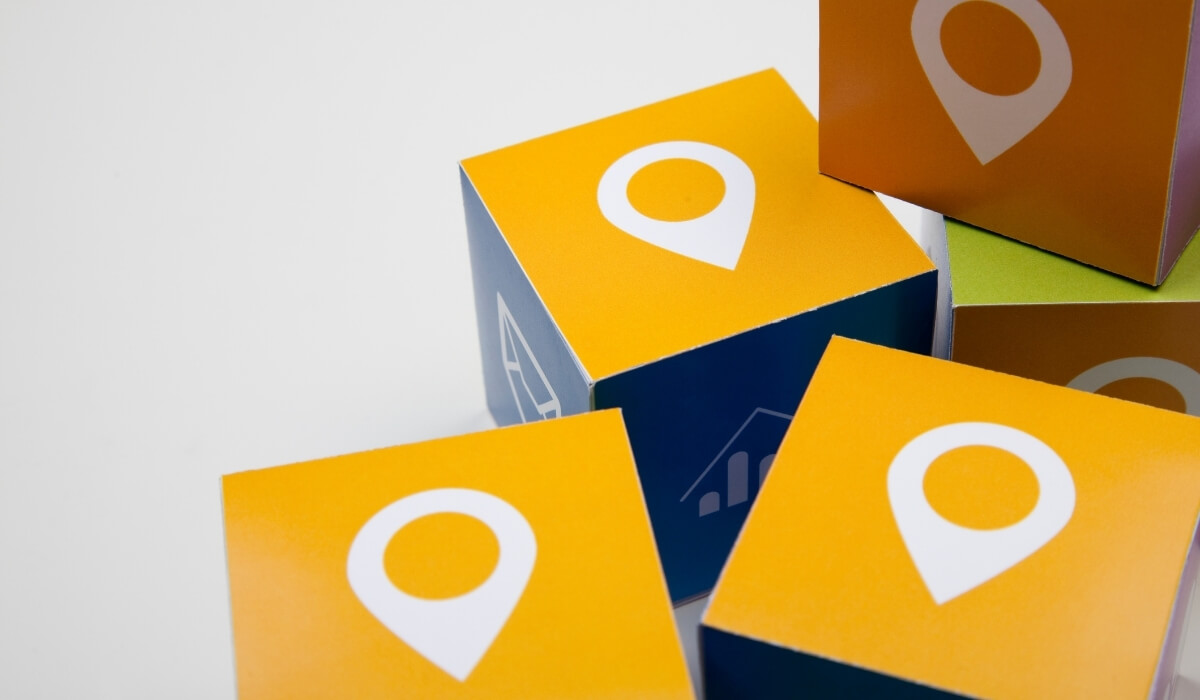 Is your business based in a single location, or do you have several sites that require phone lines?
The installation expenses for a firm with 20 customers at a single location will ultimately be less than the cost of establishing phone lines at numerous locations. Each installation site might raise the overall cost of your small company phone system.
Whether you have one site with ten employees or ten locations with numerous employees per location, makes a huge impact on cost. Some companies charge a per-location installation fee, which can dramatically increase expenses.
7. Setup And Installation Costs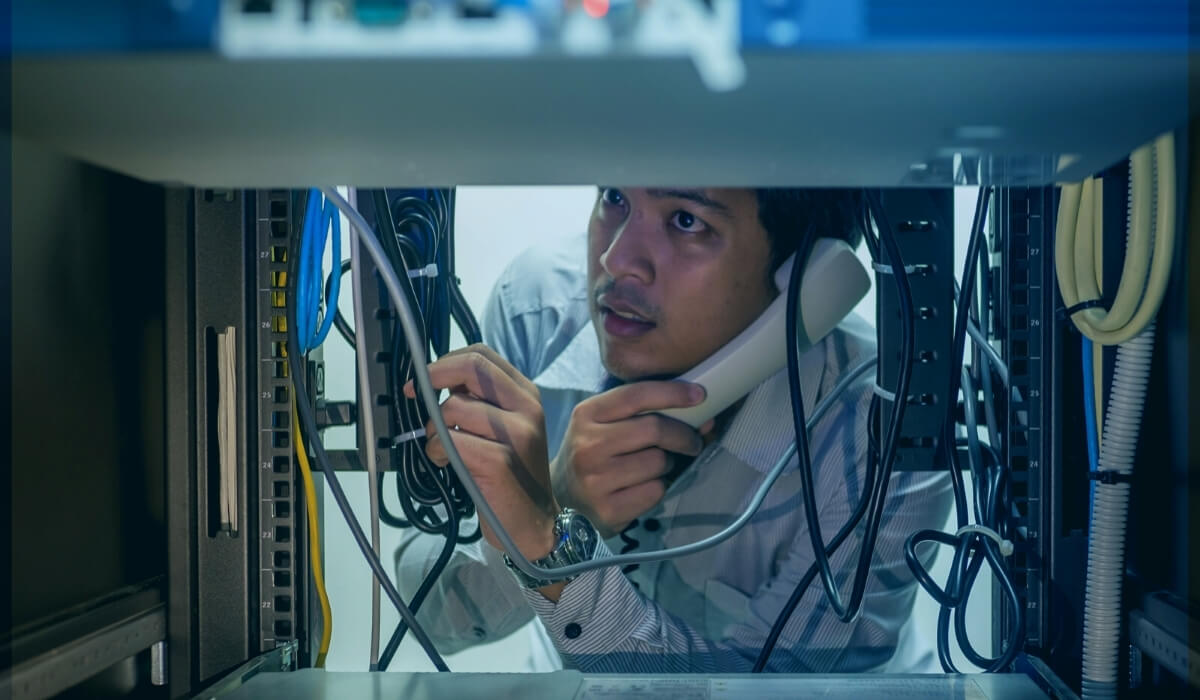 Your phone system's yearly maintenance expenses might vary depending on a variety of factors, including your internal IT resources. If your internal staff is capable of handling basic troubleshooting and training, your requirement for external maintenance assistance may be reduced.
Although provider offers vary, many small companies choose yearly (contract) or as-needed maintenance support. Contracts generally cover a set number of hours on-site each year, as well as any necessary equipment replacements or changes.
It is essential to consult with a professional who can assess your needs and provide recommendations based on them. Most business phone system cost estimates will then be based on what you truly require. That way, you won't wind up with too few features and lament the lack of utility or spend a fortune on items you won't use.
A low-end system may cost your organization around $200 per device, depending on the number of add-on services you choose. A name-brand system will cost between $400 and $600 per device. A fully equipped, top-of-the-line name-brand system might cost up to $1,000 per phone.
Business Phone System Costs By Type Of Phone
Analog Phones
Most of us associate analog phones with the landline phones we grew up with. To link calls between two phones, voice signals are transferred over copper cables through a series of actual switch boxes.
The price of an analog phone system is decided by the size of the company and the extra services needed. Setup and maintenance expenses must be included by business owners, and these prices vary based on the number of employees and the type of system used. 
An analog phone system for a firm that uses a PBX would cost between $500 and $2,000 per user, depending on the size of the system and the installation needs.
Analog phone system setup necessitates the purchase of a PBX switching system, phone handsets, add-on features, cabling, and installation, as well as training and support required by your company. As your business expands, you'll need to budget for the additional continuing costs of analog PBX system configuration, maintenance, security updates, and so on. 
According to 2017 statistics, these expenses average around $7,600 per year. Individual handsets cost approximately $200 apiece, so you'll need to add that in as well if you increase your staff.
Hosted VoIP Phones
The cost of VoIP services is often determined by the number of users, the number of extensions, and additional features. Many VoIP providers offer a per-user discount for bigger teams, as well as reductions for yearly payments versus monthly subscriptions. 
Depending on the supplier, additional features such as conferencing, text message support, app and cloud connectivity, and personalized greetings may boost monthly prices.
The installation will cost an average of $4,450, which covers the phone, provisioning, power source, and router. It's worth noting that utilizing software-based phones (softphones) instead of traditional handsets can save you a lot of money. With their low cost and versatility, softphones are increasingly used by many organizations, including call centers.
VoIP expenses range from $10 to $60 per user each month. The amount you pay is determined by the number of services you want in addition to baseline choices such as call forwarding, call waiting, business SMS, and basic teleconferencing.
In virtually every situation, VoIP offers considerable cost reductions over analog. Even when basic services such as call waiting, caller ID, and voicemail are included, landlines remain more costly than VoIP systems.


Key Phones Systems Cost
These systems make use of a central device that manages many lines and extensions, as well as telephones with various buttons and lights that indicate which lines and extensions are active. 
A typical key system has all of the functions that a business would anticipate and require, including hold, intercom, memory dialing, music-on-hold, paging, speakerphone, and more. 
Since many of its tasks overlap, the ordinary user may be unable to distinguish between a key system and a PBX system. Key systems are usually less versatile and adaptable than PBX systems, but they are also less expensive, costing between $300 and $1,000 per employee.
The key system is intended for a small business. It has a PBX system with many lines and extensions. It has music on hold, paging, voicemail, memory dialing, and an intercom. The system costs $3,000 to install, $1,700 to set up, and $600 to maintain on a monthly basis. The annual maintenance price is $6,600. 
A core system unit that handles six lines and 16 extensions costs between $400 and $500 brand new. The cost of a system with eight lines and 24 extensions ranges from $500 to $1,000, depending on the features selected.
Total Estimated Costs For Small Business Phone Systems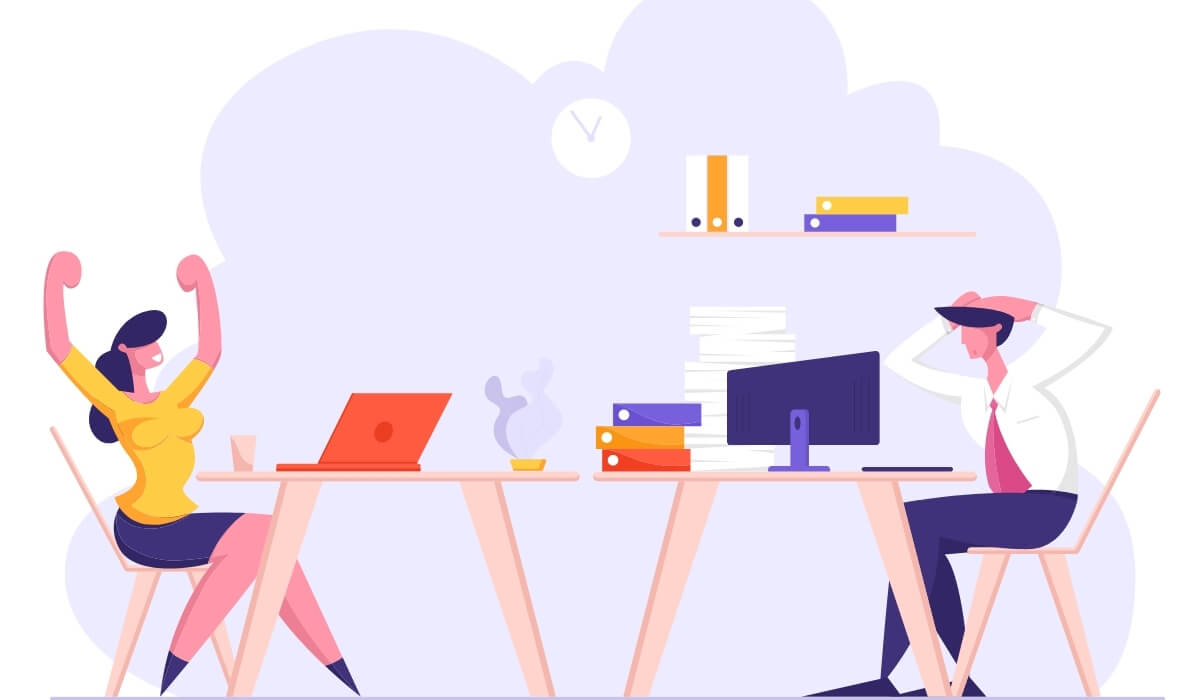 Selecting the right business phone system requires thorough research to determine the number of lines needed and which system offers the specific services your company requires.
When making this decision, it's crucial to consider your budget and existing communication infrastructure. A PBX or key system might be the best option for businesses with limited high-speed internet access due to geographical constraints.
Although a business phone system can be a significant expense for a small business, the annual maintenance and training costs are generally more affordable than the initial installation.
Having said that, contemporary PBX systems (as well as hybrid key systems) may still be an excellent method for organizations to stay connected. If you want to dive deeper into finding the best multi-line phone system for small businesses in 2023, check out our blog for detailed insights and recommendations!