Written by Dion Jay Tality
The business process outsourcing (BPO) industry has boomed in recent years. In  tandem with the continuously evolving business landscape, changing consumer needs, and advancing technology, organizations need to make frequent necessary adjustments.
If businesses refuse to welcome changes, implement updated processes, and adopt new technology, then they will stagnate or become outdated. However, many possibilities are in store for them if they are open to all these changes.
Let's take a look at the BPO market today, explore some business process outsourcing trends and learn how industries incorporate these trends.
The Evolution of BPO and Its Market Today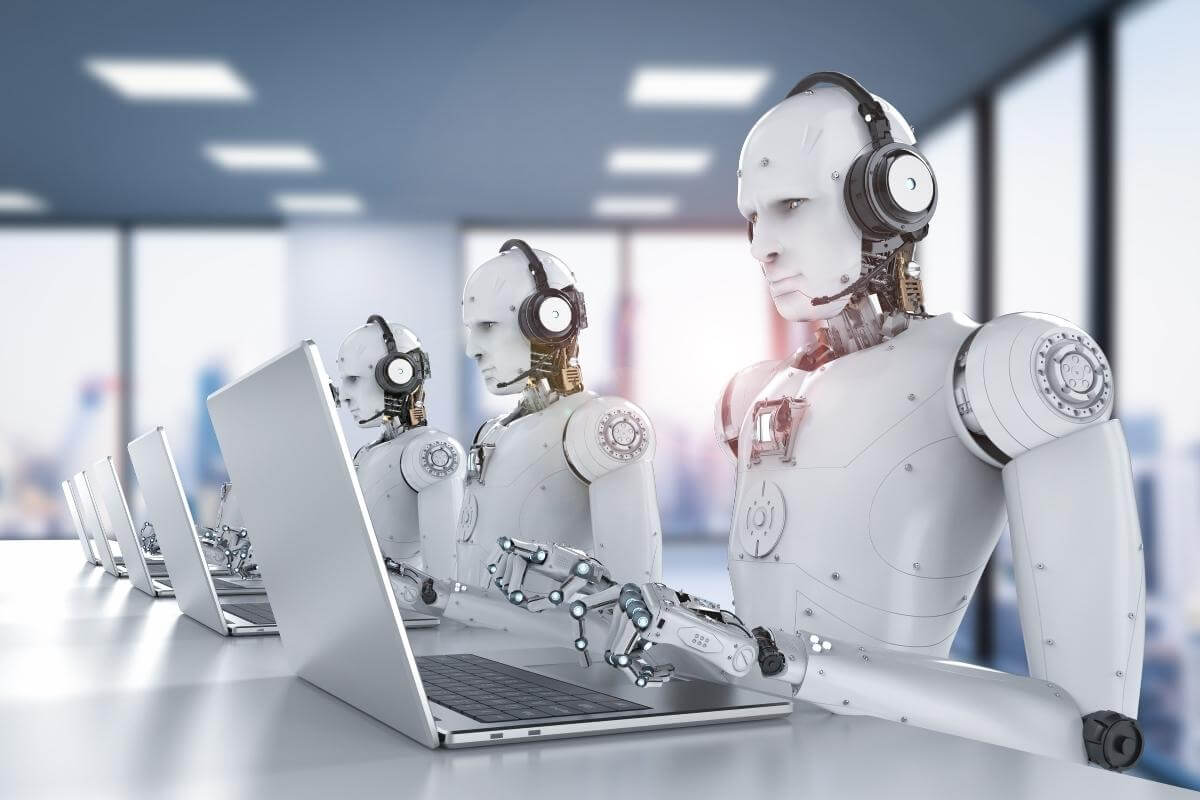 To begin, what is business process outsourcing? BPO is entrusting some parts of business operations to an external vendor. You allow a third-party service provider to handle some of your business functions instead of hiring employees to work in-house.
The BPO sector is present in nearly every industry today, making the entire world a global village. But what started as a seed business strategy in 1989 has transformed into a robust industry today. This sector has grown by leaps and bounds. 
Large corporations entrusted their non-core business functions to external vendors in the past. They usually outsourced front-office tasks such as customer service, sales, and technical support to call centers in countries overseas. 
Later on, businesses thought about outsourcing back-office functions as well. These include such administrative tasks as outsourcing finance and accounting, human resources (HR), procurement, and supply chain. They also began to outsource support services such as data entry, inventory management, and IT support.
Furthermore, the BPO industry has expanded to more parts of the world. Not only has this sector provided onshore (domestic) and nearshore outsourcing, but it also has become known for its safe offshoring. 
Safe offshoring involves outsourcing business processes to companies overseas without compromising the ownership of your products or services. Lower labor costs, tax savings, business flexibility, and political stability, cause many businesses to resort to this outsourcing type.
Today, the BPO sector caters to businesses of all sizes, whether big companies or small and mid-sized enterprises (SMEs). It also covers the following industries:
Banking, financial services, and insurance (BFSI)

Healthcare

Manufacturing

IT and telecommunications

Retail

E-commerce
In 2021, the BPO sector reached a market value of almost $246 billion. The following key factors have driven this growth:
Operating cost reduction

Improved service efficiency and quality

Boost in productivity

Business agility 

Growth and scalability
In recent years, business process outsourcing trends have changed, affecting businesses and their BPO counterparts. The BPO market growth only continues to soar.
Top Business Process Outsourcing Trends in 2022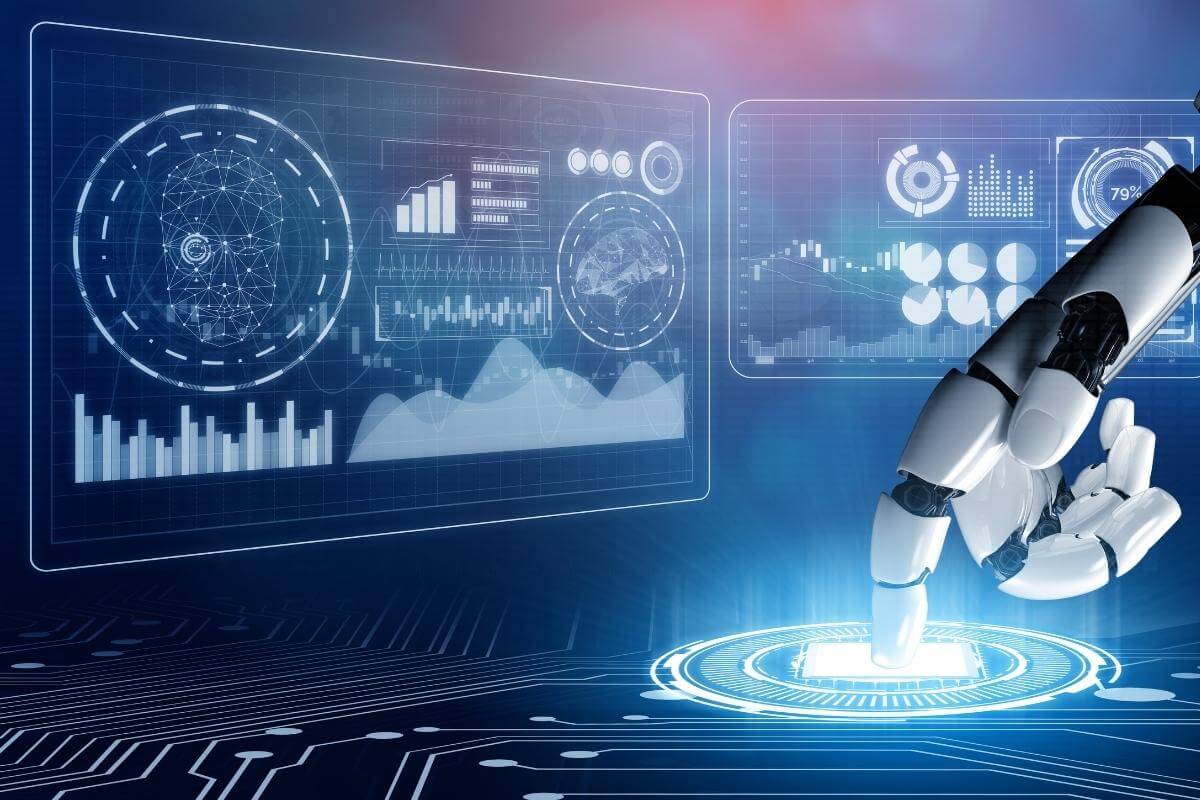 The business process outsourcing industry shows no signs of stopping or even slowing down. In fact, the global BPO market may reach over $524 billion by 2030, with a compound annual growth rate (CAGR) of 9.1% from 2022 to 2030.
This year, we've seen existing and emerging trends in the industry amid the pandemic. Let's delve into some of these.
Growth of BPO Services in Top Outsourcing Destinations
The BPO sector has long been established in some countries. It is now gaining ground in Asia, where the major key players are India, the Philippines, and China, including Vietnam and Malaysia. 
While India remains the most popular outsourcing destination, especially for IT support, the Philippines (known for its call centers) ranks second. Meanwhile, China has become a massive hub for the manufacturing industry, serving as a connection to the Asia-Pacific (APAC) region.
Expect continued growth of BPO services in these top outsourcing destinations. These countries will continue to expand their services. Offshoring will remain the preferred outsourcing type due to its lower labor costs and higher-quality services.
Expansion of BPO Services in New and Emerging BPO Hubs
While the BPO sector has continued to grow in the top outsourcing countries mentioned above, it has recently moved to Latin countries such as Mexico, Colombia, and Brazil. In fact, it has gradually gained traction in Latin America, where we can expect a boom in the next few years.
Furthermore, there is a growing demand for bilingual (English and Spanish) representatives as virtual assistants. With the increasing Hispanic population in the United States, expect companies to outsource to Latin countries and capitalize on bilingual agents. 
Advancements of Knowledge and Skills Among BPO Professionals
BPO professionals have become knowledgeable and adept at what they do. Not only do they have the process or product knowledge, but they also have the soft skills needed to succeed. They have grown professionally, having worked for one BPO company or another.
But with the emergence of new technology and new BPO processes, BPO professionals find the need to constantly improve their skills and advance their BPO careers. Areas of new knowledge include robotic process automation (RPA), big data analytics, artificial intelligence (AI), and machine learning (ML). They need to learn how these new tools and technology work to stay skillful and relevant. 
Businesses of All Sizes Leveraging BPO Services
Big and mid-sized companies have long-established their BPO practices, whether near-shore, onshore or offshore. However, small businesses may be quite hesitant to consider outsourcing. The pandemic reduced their reservations. The impact of COVID-19 on small business owners has forced them to get creative and look for viable solutions if they are to thrive.
Did you know that startups are the new BPO customers? Many small businesses launched during the pandemic are already considering paths to expand. 
Fortunately, outsourcing can be a viable solution for them to continue their operations and make profits in the long run. Through outsourcing, startups can focus on growing their businesses while their BPO counterparts take care of their non-core business functions.
Integration of New and Emerging Technology
Technological advancements and their massive impact on businesses in many industries are undeniable. This applies to the BPO sector as well. 
The BPO industry is particularly open to adopting new and emerging digital tools and technologies and integrating them into business processes. 
Below are some technological resources BPO companies are employing this year:
Automation
In BPO, automation is a practical solution for accomplishing repetitive and tedious business functions. A perfect example is RPA, the use of robots and automation to carry out some BPO tasks. It eliminates manual work and allows for the utmost efficiency in business.
Artificial Intelligence
AI is the simulation of human intelligence, allowing machines to think and act like humans. In BPO, companies can incorporate AI to handle some business functions. For instance, AI-powered chatbots can be installed on your website for customer service.
Cloud Computing
Cloud computing is harnessing the power of the internet for computing resources such as databases, networks, servers, and storage. It eases the ability to access information and accomplish tasks entirely online. As business process outsourcing has become global, cloud computing has become a viable solution.
Social Media Channels
Social media has the power to connect businesses with people. People use social media channels for personal interactions, and entrepreneurs and digital marketers use these channels for business and online marketing. This year, expect companies and their BPO counterparts to make more use of social media to reach customers and promote products or services. 
Industries and Businesses That Follow and Set BPO Trends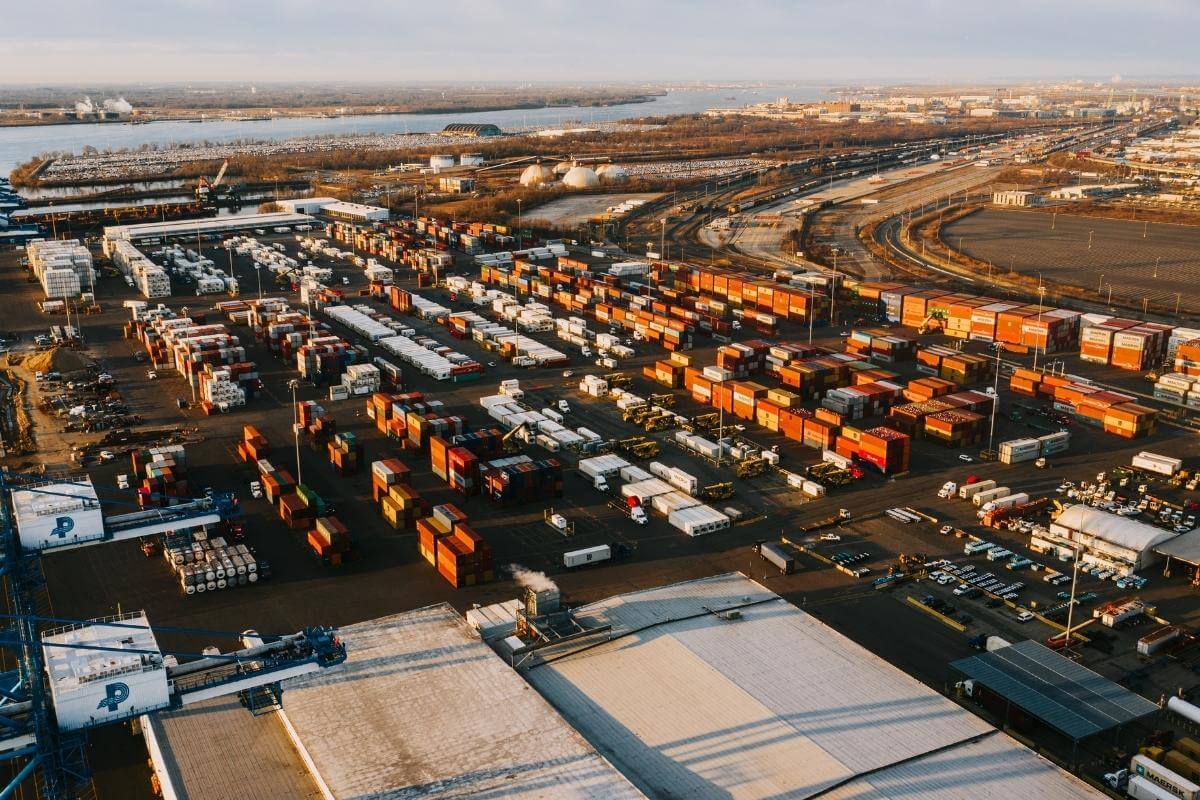 Let's look at some companies from a few industries relying on business process outsourcing to see how they either follow or set BPO trends in the industry.
E-commerce: Amazon
Amazon is one of the largest online businesses in the world. Through offshoring, it has long outsourced its customer service, sales, and inventory management to top BPO hubs globally. It also has taken advantage of digital technologies such as automation and cloud computing in recent years.
Retail: Walmart
Walmart operates throughout the United States and has 12,000 stores in other countries worldwide. These stores are under different business names. As Walmart exports its products to other nations, it also outsources business operations such as accounting, warehouse management, and inventory management.
Healthcare: UnitedHealth Group
UnitedHealth group is one of the largest health insurance companies in the United States. It has long outsourced its front-office work overseas, such as customer service (for benefits and claims).  Quite recently, it has also begun to outsource its back-office tasks such as medical billing and claims processing. 
Banking and Finance: Wells Fargo
Wells Fargo is a Fortune 500 company specializing in banking, financial services, and insurance (BFSI). Over the years, it has outsourced its business functions, from customer service, sales, and telemarketing to billing and collection. While offshoring is its primary type of outsourcing, it is considering other ways to increase its BPO.
Technology: Apple
Apple is one of the top brands globally, known for its famous iPhones and MacBooks. It has been outsourcing, especially its manufacturing, to its authorized service providers in other countries. It is considering offshoring via both the top BPO countries as well as nearshoring.
Information Technology: IBM
International Business Machines (IBM) is a multinational technology company outsourcing IT support to third-party vendors. As one of the largest tech companies, it wants to employ the latest tools and technologies by contracting with top BPO service providers globally.
Questions to Ask When Working With a Business Process Outsourcing Provider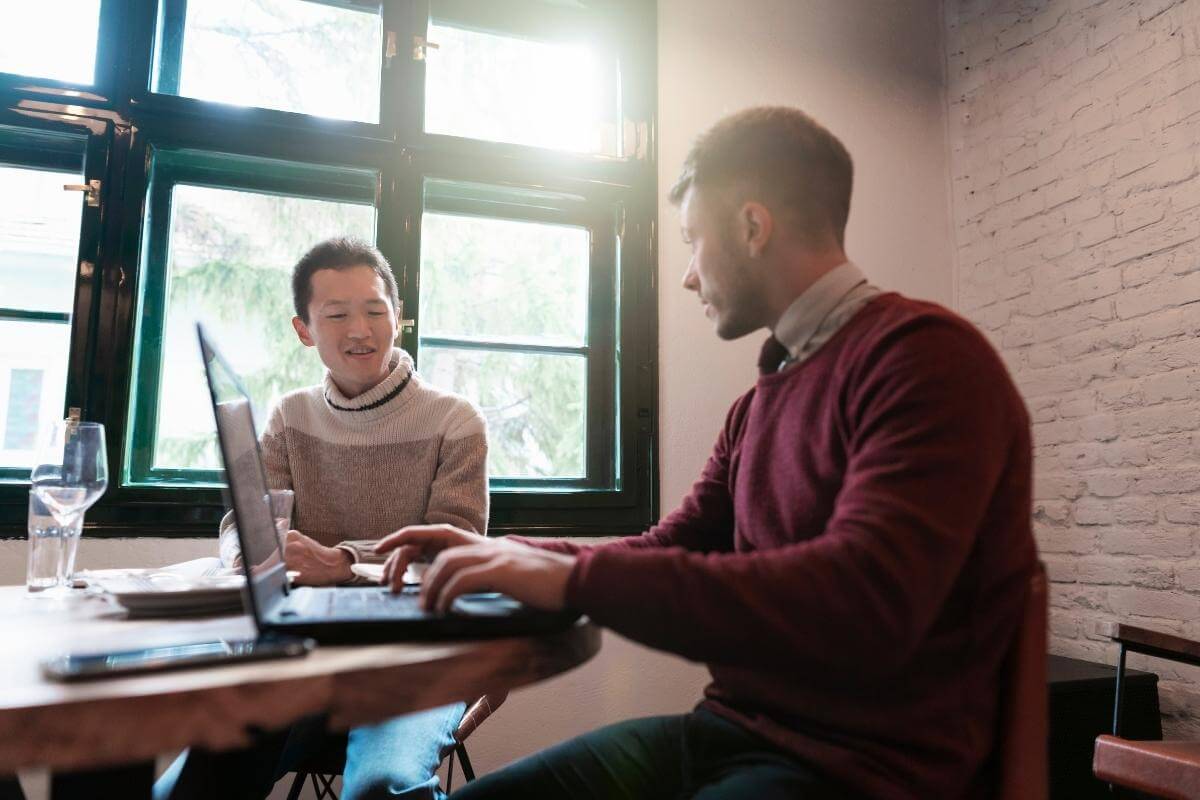 As a business working with a BPO company, you must regularly reevaluate and recalibrate your outsourcing practices:
Evaluate whether or not your third-party service provider is aligned with your business goals or objectives.

Check its business processes and resources, whether workforce or technology.

See how you can improve them and scale up your business for the long term.
Below are some key questions to ask yourself this year as you work with a BPO service provider:
1. What are your business goals and plans for the next few years?
Examine your current business goals and set your BPO for long-term planning. The business landscape, consumer demands, and technological advancements can affect your business goals and plans. Updating your business objectives and developing concrete plans to meet these goals can help your business grow and thrive in the long run.
2. What key metrics do you follow and consider for the long term?
Examine and evaluate your key performance indicators (KPIs). Be very particular with the specific metrics under service efficiency, quality, and customer satisfaction. Align your metrics with your business objectives and set realistic plans for achieving them.
3. What BPO services do you plan to expand?
This question leans toward business growth and expansion. You might already outsource some non-core business operations. Ask yourself if you have plans to outsource other business functions as well, whether back-office or front-office tasks.
4. How can you advance your BPO workforce?
This question is crucial because the workforce is the lifeblood of your business. BPO company employees working for your business can be instrumental to your overall success. Create a BPO learning center and make sure that you provide your employees with proper training for their career growth and advancement.
5. What digital tools and technologies should you invest in?
Assess your BPO company's current technological resources. You can suggest that your BPO service provider invest in digital tools and technologies to optimize business processes and assist the workforce. Consider those business process outsourcing trends in technology such as RPA, AI, cloud computing, and social media.
The Bottom Line
The business process outsourcing sector has come a long way in terms of progress and development. Think of the different businesses it caters to and the vast array of BPO services these third-party service providers offer.
Every business and its BPO counterpart must stay abreast of the latest trends in the industry. Consider integrating the newest technology, implementing updated processes, and enhancing the workforce's knowledge, skills, and expertise. Most importantly, align your business goals with these business process outsourcing trends and make sure to implement those practices to help you achieve your goals. 
As a business, you must welcome change and be open to new possibilities. By considering the latest industry trends, you can expect positive business process outsourcing results. Ultimately, you will see your business grow and succeed.