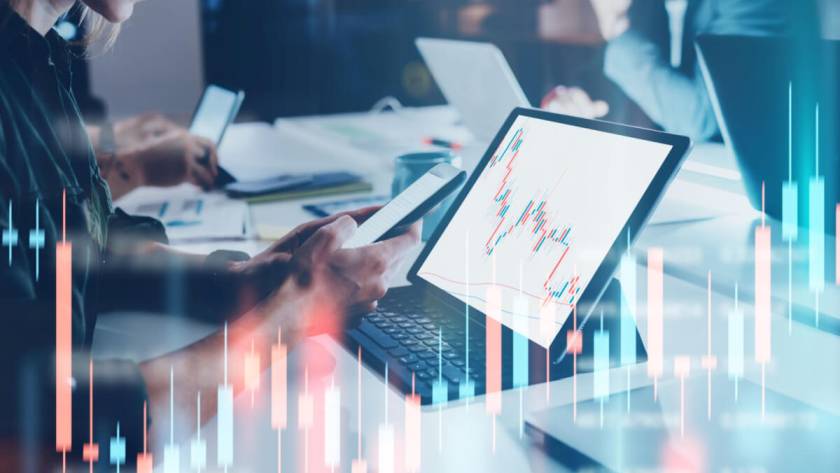 Written by Joyce Ann Danieles
As many companies rush to compete globally, most outsourcing vendors race to meet the increasing demand for back-office and front-office support. Ongoing national and international issues, such as the current health crisis, heighten the importance of outsourcing. As a result, third-party providers continue to explore ways to deliver low-cost but high-quality service. 
To leverage BPO services properly, you need to know the business process outsourcing services market trends and statistics. This article will help you make informed decisions regarding your BPO initiatives. 
Expanding BPO Service Market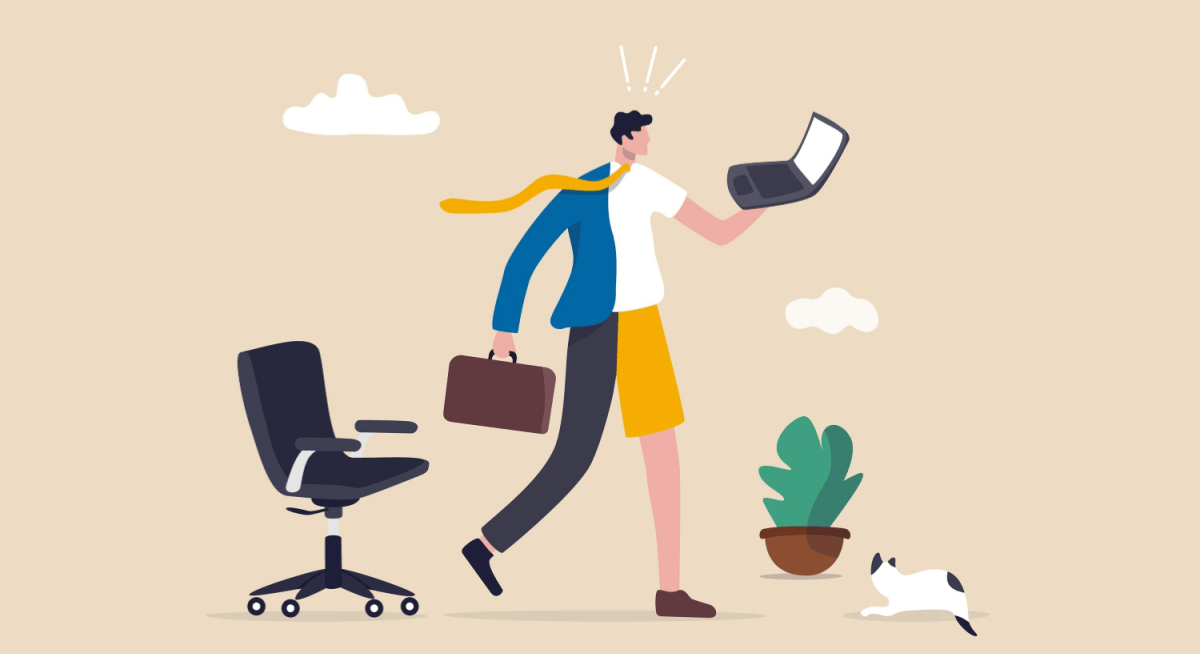 Business process outsourcing (BPO) is hiring a third-party service provider to perform your company's back-office and front-office tasks. Most large entities now outsource non-core processes to a BPO provider to streamline them while saving resources and focusing on enterprise growth. 
The commonly outsourced services are the following:
Data Entry.

Free up resources and clear backlogs as a

BPO company

handles and processes your data accurately and quickly.
Customer Service.

Achieve customer satisfaction and retention through a vendor's 24/7 support.
Inventory Management.

Track your product sales and storage more efficiently.
E-commerce Support.

Streamline online transactions via secure and modernized third-party infrastructure.
Healthcare Assistance.

Ensure rapid and safe medical data management by optimizing a contractor's experts and innovative software tools.
Bookkeeping.

Outsourcing finance

and accounting helps simplify management and strengthen the security of your financial records.
Technology Support.

Gain complete turnkey experience in addressing your technical issues with an outsourcing partner.
As more companies turn to outsourcing, the BPO industry sees growth. Grand View Research reported this industry's global market value at almost $246 billion in 2021, with a projected 9.1% compound annual growth rate (CAGR) until 2030. 
And business needs are driving this growth:
Enhancing efficiency

Improving business agility

Reducing operating costs

Prioritizing core competencies

Keeping up with technology trends

Altering workplace setups

Optimizing current investments

Managing cost pressures

Accessing specialized resources

Developing flexible strategies

Adapting to public-crisis-driven business changes
Grand View Research further noted that North America accounted for a 36% revenue share of the BPO market in 2021. This share could grow steadily due to several tech giants' increasing demand for customized and cloud-computing-based service offerings. 
The research company predicted the Asia Pacific market will record the highest CAGR from 2022 through 2023. The growing need for talented professionals and decreased labor costs underpin this estimate.
Data Bridge Market Research, on the other hand, estimated that the European BPO market is growing at a 7.6% CAGR through 2029. The market research and consulting firm also predicted that the sector would reach over $112 billion by 2029. Boosting agility and efficiency for business operations drives this significant development. 
Market Growth per Industry
Grand View Research also captured the current business process outsourcing service market trends per sector in its study.
Here's how the BPO industry grows in the customer service, finance, and IT segments based on the Grand View Research report:
IT and Telecommunication.

The IT and telecommunication outsourcing segment dominated the BPO market in 2021, with a revenue share of 34%. The increasing number of IT and telecommunication companies and rapid global industrialization steer the demand for BPO services. 
Customer Service.

The customer service outsourcing segment's revenue share in 2021 exceeded 30% of the overall BPO market. The growth is attributable to the increasing number of service centers worldwide. These hubs have a growing need for both online and offline technical support.
Finance and Accounting.

The banking, financial service, and insurance (BFSI) outsourcing segment attained more than a 9% CAGR during the forecast period. This rate shows that the BFSI sector can witness the fastest growth by 2030 due to BPO's promise of improving cost efficiency and customer support for financial institutions.
Meanwhile, the global healthcare BPO market could grow at an 8.7% CAGR by 2030, according to Quince Market Insights. The growth can be attributed to several factors, such as expanding government support, implementing healthcare insurance, and improving treatment procedure quality.
Quince further said in its report that patients could feel more satisfied if they had easy access to high-quality doctors and experienced fewer mistakes in obtaining their medical records. This factor opens new opportunities for BPO providers to deliver healthcare services.
For data entry outsourcing, Technavio estimated that the market size would decrease by over $503 million from 2020 to 2025. The market research company also warned of a decline in the segment's growth momentum, expecting a nearly 6% CAGR during the forecast period.
According to Technavio, increasing cybersecurity threats to major data entry outsourcing hubs, such as India and the Philippines, contributing to the drop. The two countries face criticisms for their substandard IT capabilities and lax cybersecurity policies. Thus, the risks pose a complex data security issue for market vendors.
For inventory management software, 360 Research Reports expected the global market value to reach $4.6 billion by 2028 at an almost 8% CAGR. Cloud-based inventory management software is the largest segment accounting for the market's 60% share. Streamlining inventory tracking, avoiding product overstock, and simplifying data organization are the driving factors in the software market growth.
BPO is becoming a growing business strategy for companies. It plays a critical role in supporting entities amid the evolving business landscape caused by ongoing national issues. 
6 Current Outsourcing Trends
The global health crisis has emphasized the need to achieve actual business value through innovative approaches. Small, medium-sized, and large enterprises increasingly depend on outsourcing to deliver affordable but high-quality services.
With the increasing demand from these companies, third-party service providers focus their initiatives more on adopting advanced technologies, further training skilled workers, expanding partnerships, and transforming workplace settings. They aim to fulfill these growing outsourcing needs while establishing a competitive advantage.
To understand how BPO companies work to satisfy outsourcing demands, let's look at six key business process outsourcing service market trends that will shape the industry in 2022:
1. Emerging Technology Optimization
BPO companies broaden efforts to maximize robotic process automation, advanced software, social media management, and cloud computing tools. They use such solutions to resolve market challenges and address talent shortages. Improving offerings, reducing expenses, and accelerating growth also optimize these emerging technologies.
2. Workforce Skill Improvement
Third-party service providers allocate significant resources to support workforce training, development, and technology adoption necessary to accomplish expanding outsourcing tasks. The increasing demand for these services drives companies' decisions to enhance workforce skills. They also aim to reinforce their market position by improving their employees' talents.
3. Startup Client Appeal
BPO entities target startups because they are less competitive and provide a higher margin profile. Startups have small recruitment budgets, often seeking cost-effective talent and support overseas. Therefore, they become ideal BPO customers.
4. Increased Partnership Transparency
Governments have taken measures to ensure greater transparency in the outsourcing field, which requires expanded data and tech sharing. For example, according to Thomson Reuters, UK-based financial service firms must alert either the Financial Conduct Authority or Prudential Regulation Authority of any outsourcing contract to guarantee compliance and transparency.
5. Prolonged Work-from-home Arrangements
BPO enterprises intend to adopt the current WFH setup for the long term due to its capital and operational benefits. The WFH environment emerged at the onset of the global health crisis. The remote work model saves real estate expenses and increases flexibility for third-party service vendors. 
6. Political Impact
Outsourcing firms received better support in 2021 when the U.S. administration changed the policies on trade, taxes, visas, global agreements, and regulations. Meanwhile, international outsourcing contractors will invest most in countries with stable political and economic environments, and BPO hotspots such as India and the Philippines will continue to grow.
Important BPO Statistics in 2022
Now that you know the significant business process outsourcing service market trends find additional curated material in your BPO learning center. Below are other essential outsourcing statistics that you can leverage:
Approximately

300,000 jobs get outsourced

out of the U.S. per year, according to Aptude.

Based on Clutch's latest data,

90% of 1,003 surveyed small businesses

intend to outsource processes in 2022 to save time, expand, and collaborate with experts.

The 2021 Deloitte Global Shared Services and Outsourcing Survey Report shows that

88% of respondents identified standardization and process efficiency

as the top reason for outsourcing. 

Salesforce reported that

88% of customers expect entities to speed up their digital initiatives

due to the global health crisis.

Since the onset of the pandemic,

over 57% of the American workforce has been working from home

, based on NorthOne's latest data.

Gartner's new forecast indicates a

30% decrease in organizations' operating costs by 2024

if they integrate hyper-automation technologies with revamped operational processes.

A Juniper Research study found that

chatbots could help businesses reduce their operating costs by $8 billion

annually by 2022.

Fortunly noted that companies worldwide

allocated over $74 billion to outsourcing security

in 2021.

Statista reported that

investments in IT services would reach about $1.3 trillion

globally this year.

According to management consulting firm Korn Ferry's estimates, 2030 will see a

shortage of over 85 million tech workers

.
Whenever you want to review what business process outsourcing is and how the industry grows over time, you can always return to this article to learn about business process outsourcing service market trends in 2022. These insights can help you improve business plans for outsourcing non-core tasks and align BPO investments with your daily operational needs.
Before you go, check out this advice for choosing the best partner to provide your outsourcing needs.
How To Select the Right BPO Provider
Amid the scaling demand for rapid workload handling and decreased costs, many third-party vendors emerge and compete with each other to offer outsourcing services. The business process outsourcing service market trends also influence the change in benefits that enterprises can get from hiring BPO providers.
As a result, you might find it challenging to look for a vendor to provide positive business process outsourcing results. Here are some helpful tips for picking a BPO provider that fits your needs: 
Identify Offered Services.

Determine whether the potential contractor can deliver the necessary services. Perform the service confirmation while conducting a background check of your potential outsourcing partner. 

Gain Access to Technology.

Contracting a BPO company can give you access to the newest hardware and software to stay competitive. These solutions can streamline and improve the speed of your work. You do not have to spend more money to buy these systems because you can use them as part of your contract.

Know Proven Experience.

Look into your potential BPO partner's reputation and standing in the industry. Review its company size, technical expertise, work policy, and project management history. Ensure that it shares the same vision to make cooperation easier.

Seek Testimonials.

Research the contractor's former clients and current business partners. Examine their reviews about how it handles and accomplishes tasks. Like buying a product online, you ensure that you receive high-quality service from the BPO company by knowing others' experiences and insights.

Assess Scalability.

As part of your

BPO long-term planning

, hire a service provider that can keep up with your company's growth and adjust its operations, resources, and policies to match your needs in the long run. A scalable outsourcing partner is an exceptional partner that supports your expansion.

Establish Communications.

Select a third-party provider that can be in constant communication with you. It should provide regular updates on tasks to help you identify areas that need improvement. It should be aware of BPO service market trends to help you make necessary adjustments if needed.

Reduce Costs.

Find a BPO partner that offers excellent quality services at an affordable cost. Remember that you outsource to save resources while boosting efficiency and productivity. Look for a third-party provider to help you scale up operations while reducing operating costs.

Evaluate Security Policies.

Assess your potential outsourcing partner's security policies because you will share sensitive customer and business data. Check how the BPO provider will keep such information safe from cyberattacks and breaches. Most importantly, investigate its data privacy measures to protect consumer rights.
The Bottom Line
Persistent national issues such as the global health crisis continuously drive BPO market growth. These challenges also influence changes in global business process outsourcing service market trends. 
Thus, BPO providers ramp up their efforts to help enterprises improve efficiency and save resources. They prioritize implementing new technologies to advance their BPO offerings. They also adopt remote work arrangements as part of their flexible strategies.
Despite these advancements, companies looking to outsource should know how to properly select the best third-party partner that matches their enterprise needs. From identifying services to outsourcing to assessing security policies, they must follow practical ways to hire the right BPO provider to ensure positive outcomes.